Happy Friday, everyone! This week seems to be flying by, but I'm finally looking forward to a relaxing weekend at home. Last weekend I was enjoying the early summer of NYC and did not leave disappointed. I'm always so inspired every time I go to the city. Are there certain things that always inspire you?
While I was in the city, I picked up this little black bodysuit from Bloomingdale's in Soho and lived in it most of the weekend! It's part of their exclusive line, AQUA, which I'm obsessed with. The brand is affordable and very on trend. Lately I've been seeing a lot of bodysuits in the market, but had yet to pull the trigger. After seeing this stylish ribbed option, I knew I needed to give the trend a shot. During the day I paired the black bodysuit with a pair of cutoff shorts, and then switched to skinny jeans for the evening. I love how versatile and effortless (seriously) this black bodysuit is. You never have to worry about it coming untucked because it always stays in place! Plus it can easily be dressed up with heels or layered under a jacket without feeling too bulky.
If there is one thing I know, it's that the exclusive AQUA brand at Bloomingdale's gets their basics right. As someone who constantly lives in basic, but still elevated styles, I know that I can always count on AQUA to have exactly what I'm looking for at the best prices. I'm loving this cami version of the bodysuit, as well as the white option. Definitely adding those to my cart so I can live in them all summer.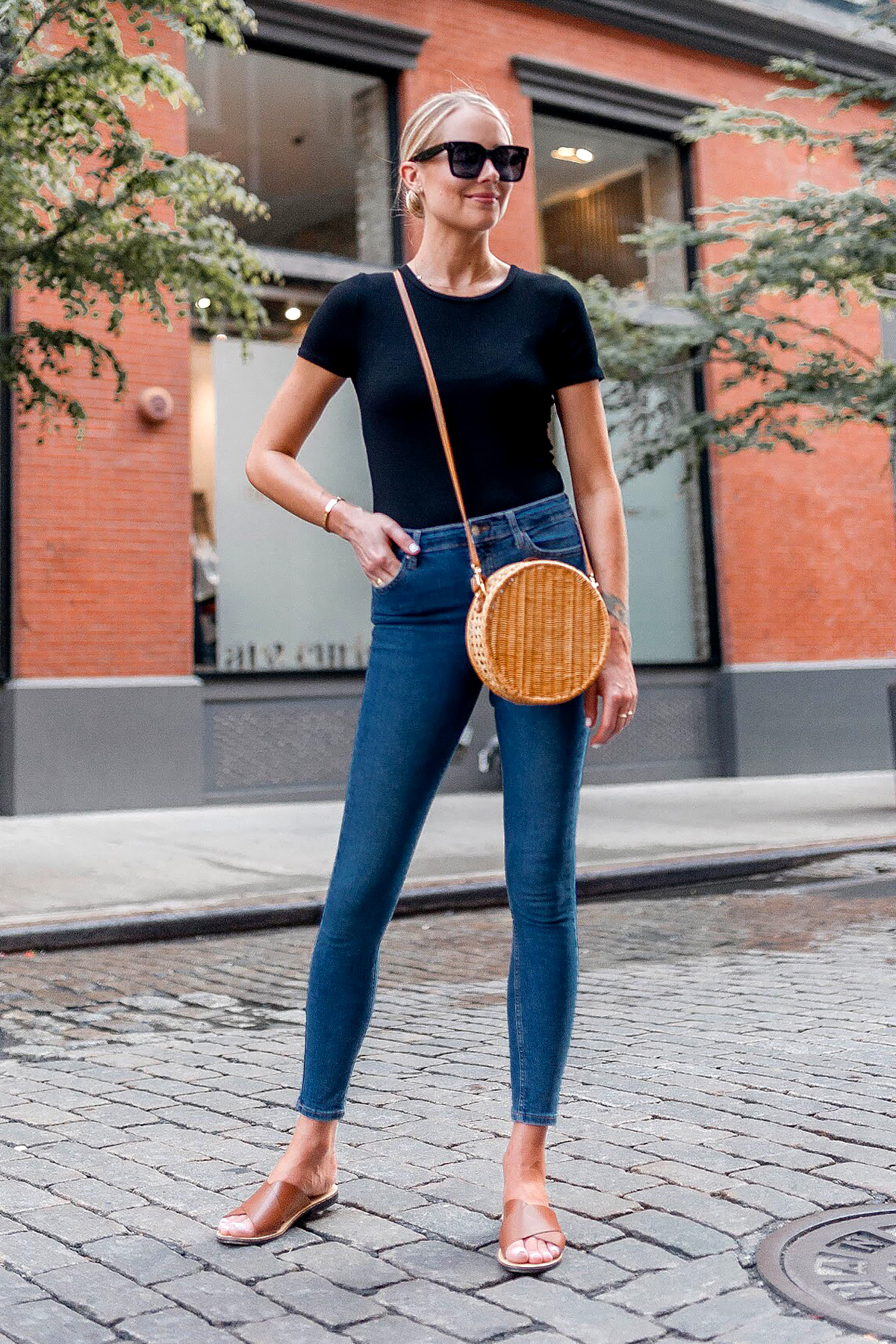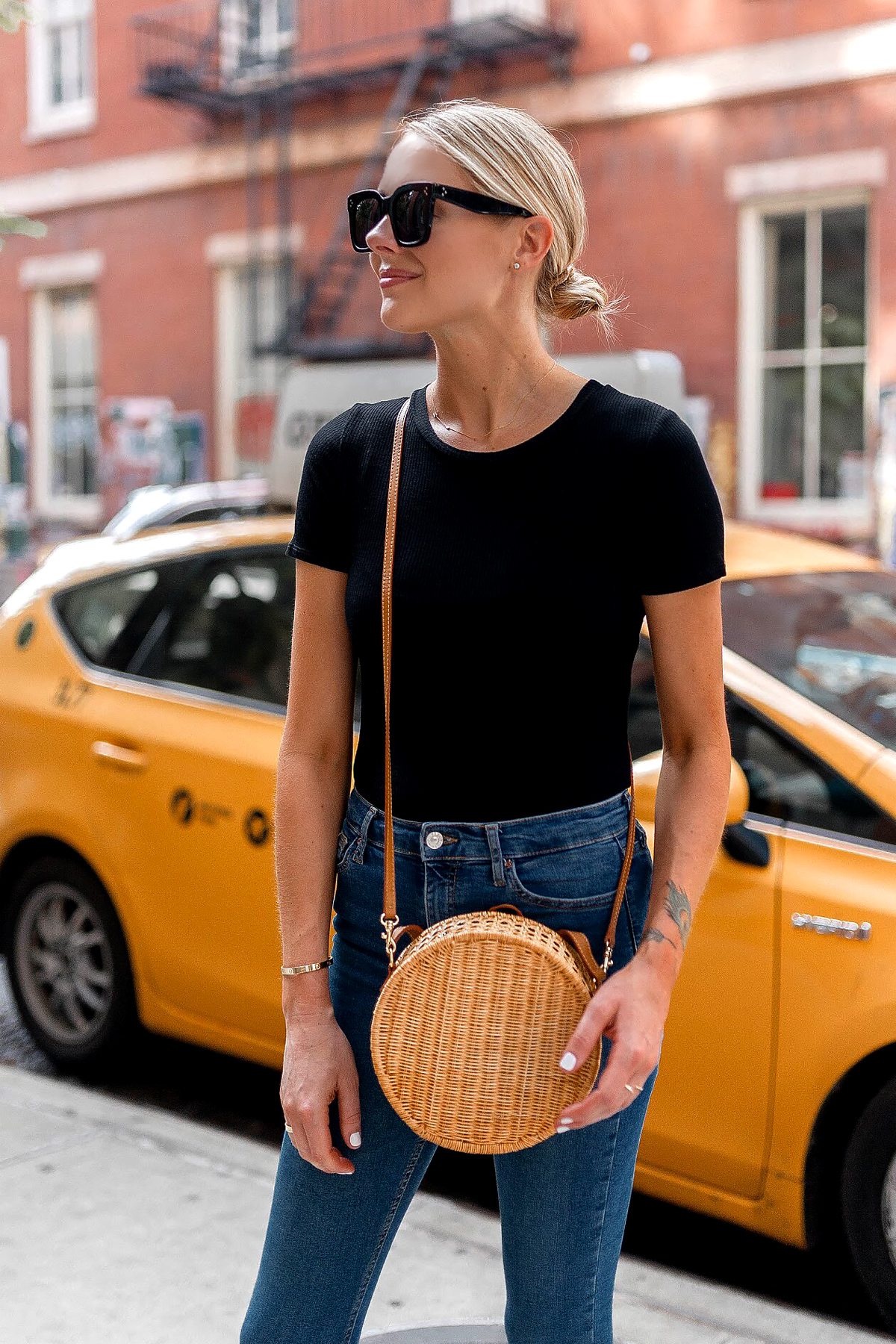 Photos: Carter Fish
A special thank you to Bloomingdale's for sponsoring this post. All thoughts and opinions are my own.