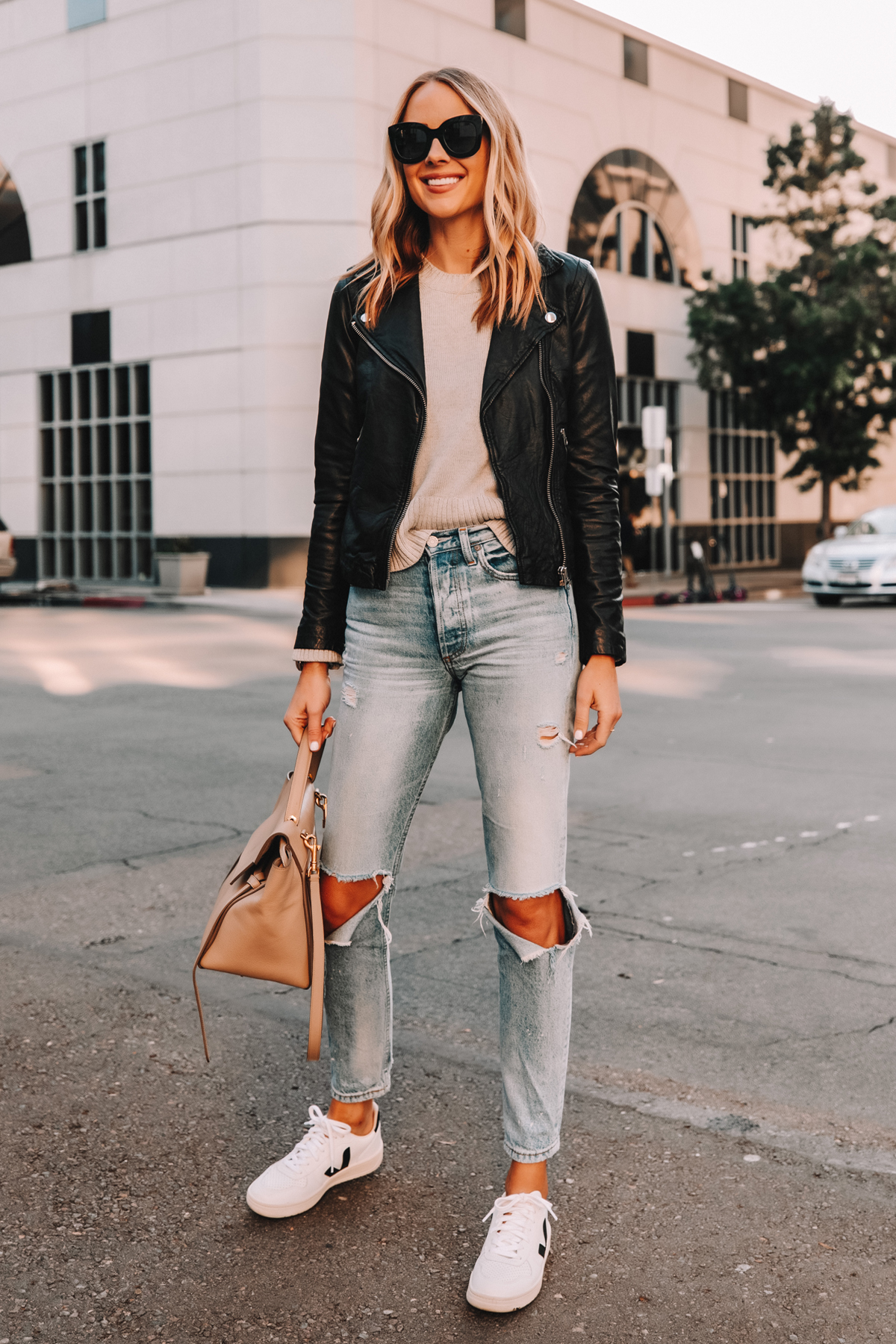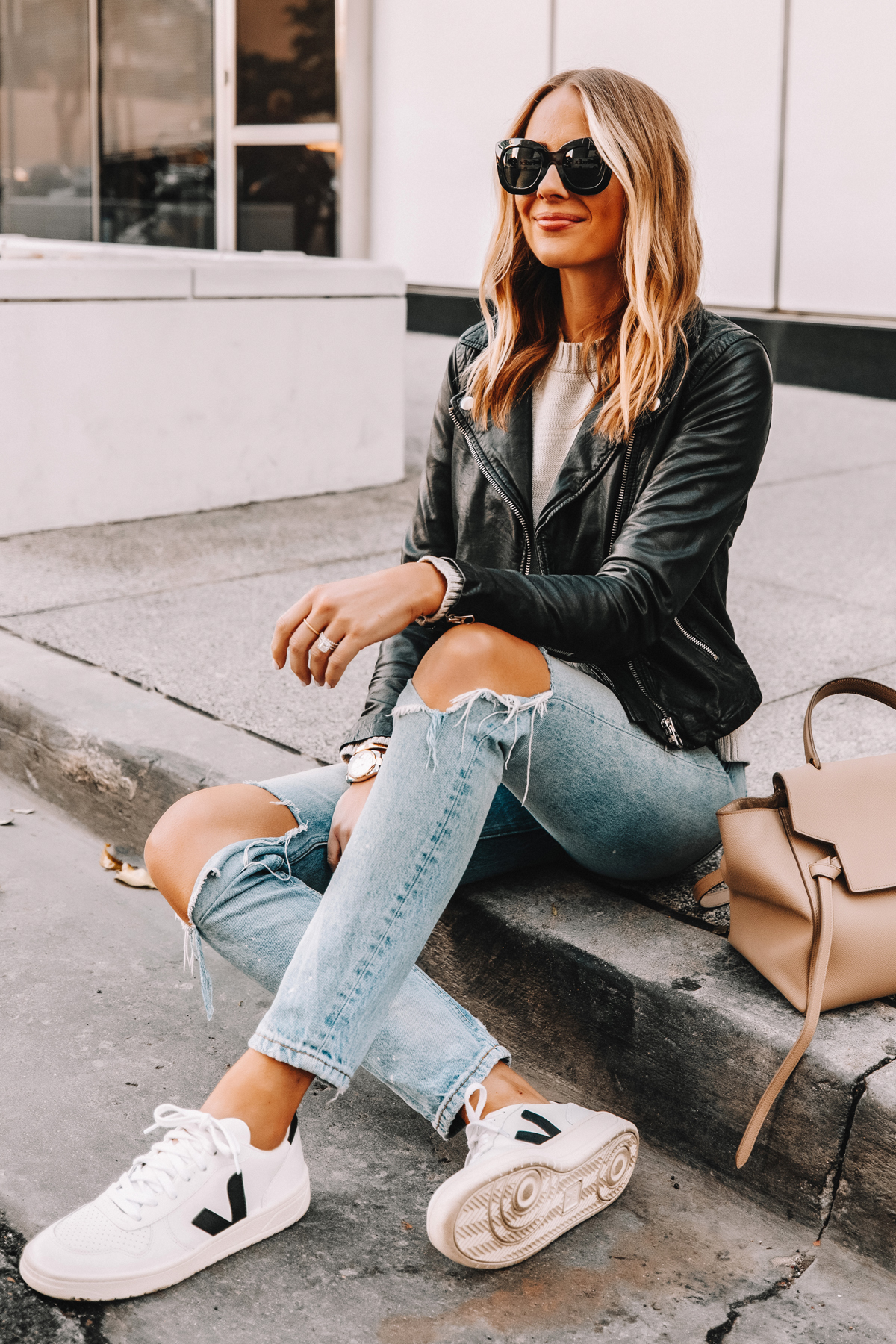 I've been a big fan of black leather jackets for years, and its always an item that is consistently in my closet. So much so, that I have a few different styles based on fit and leather quality. I had been on the search for a new black leather jacket and finally found my new favorite. You might remember my mini capsule wardrobe from the fall and this leather jacket was featured in tan. I loved it so much I knew I needed it in black, and I finally bought it in the new year.
As I mentioned, a black leather jacket is always an item I travel with since it's such a versatile piece. Pair it with comfortable sneakers for the day and an all black ensemble with heels for the night. Add a cozy scarf for those chilly days, or layer over a dress for warmer climates. Either way, the black leather jacket is essential in every wardrobe!
This black leather jacket has the best fit, the leather quality is so nice without being too high of a ticket item, and I love the relaxed leather quality. It adds a little bit if softness and laid back feel to the jacket. If you believed me with I told you about the tan leather jacket, then trust me with this one. This black leather jacket is PERFECT.
I always get requests for my favorite styles, real leather and faux, luxury and under $100, so below I'm rounding up the best black leather jackets I can find!
Black Leather Jackets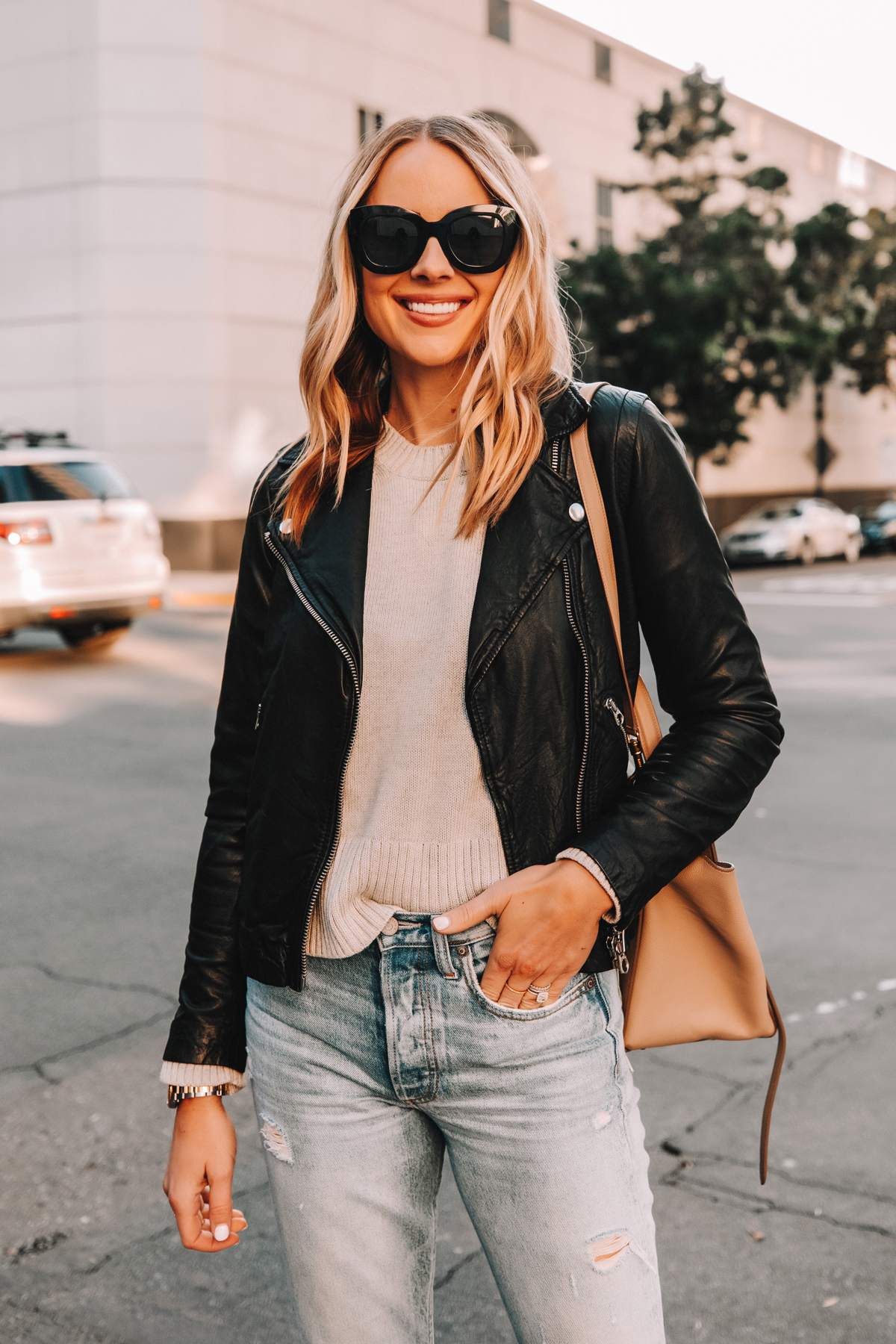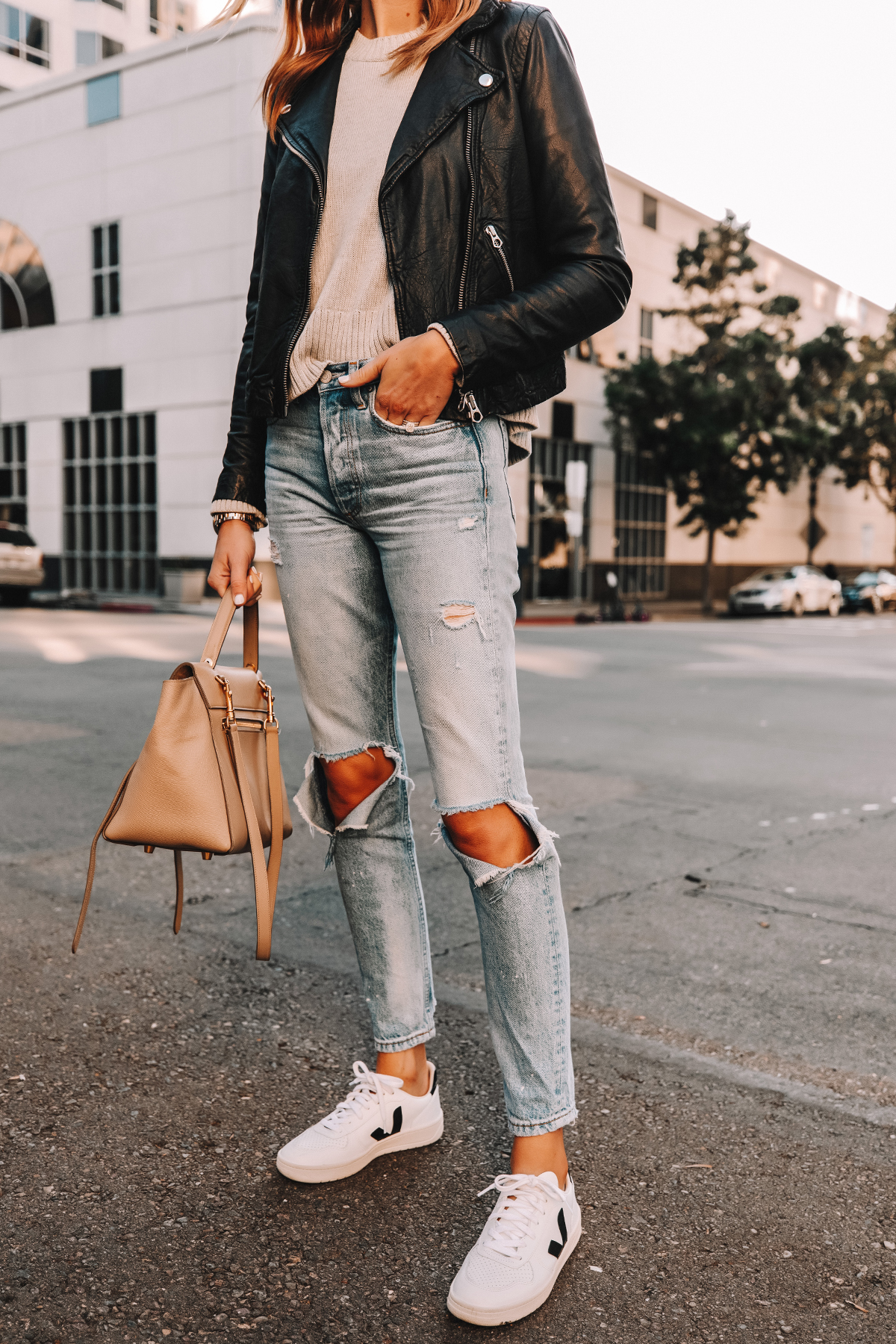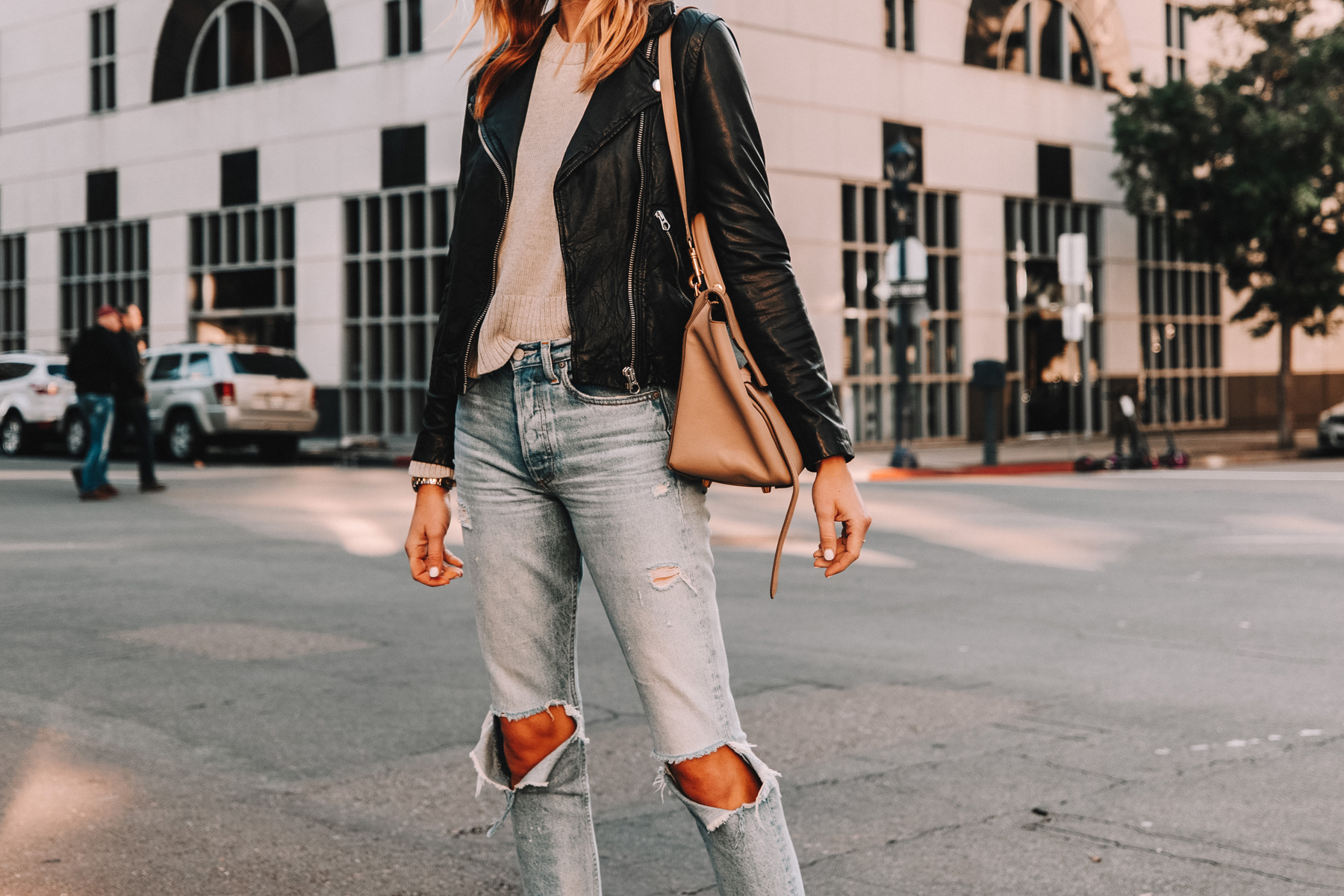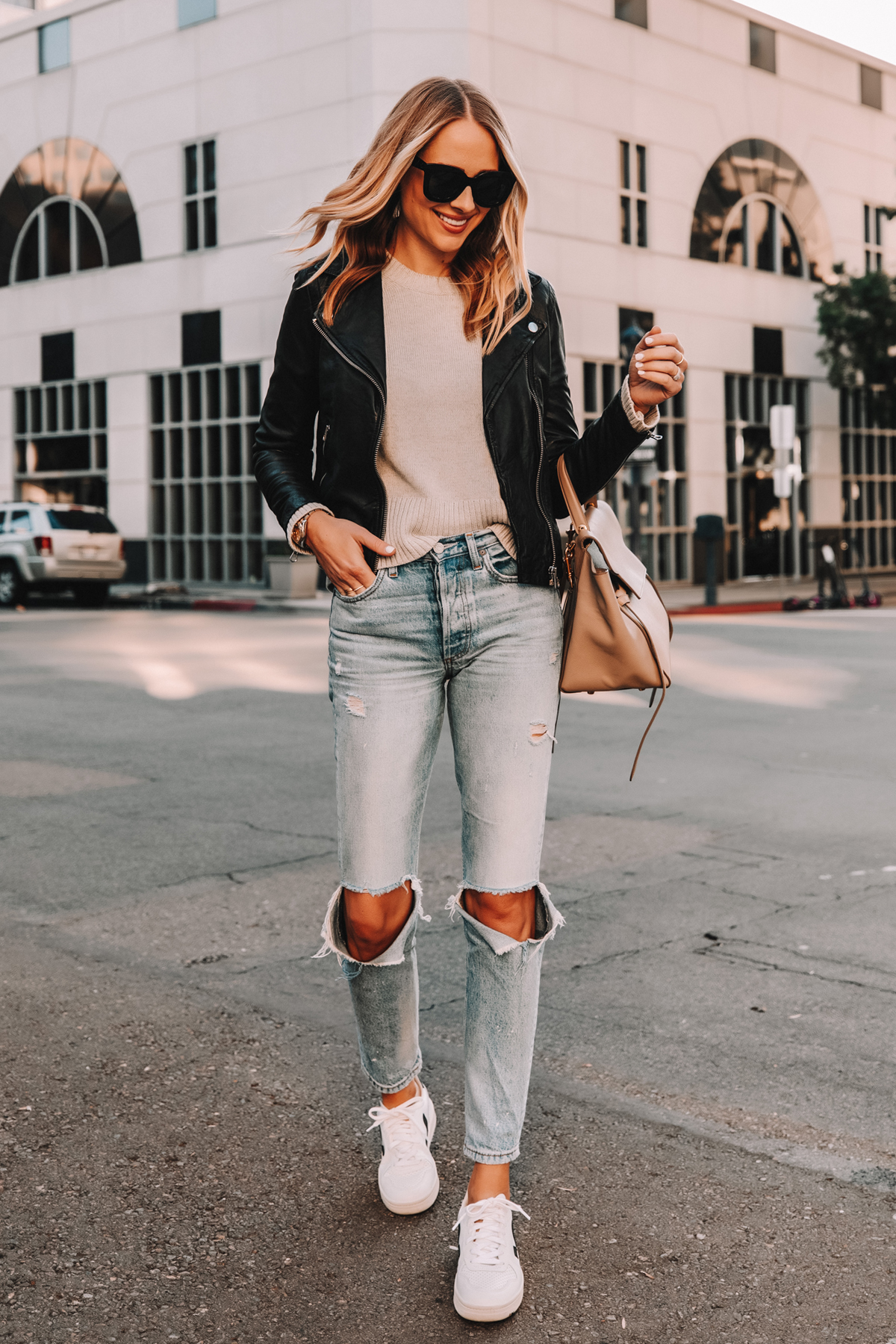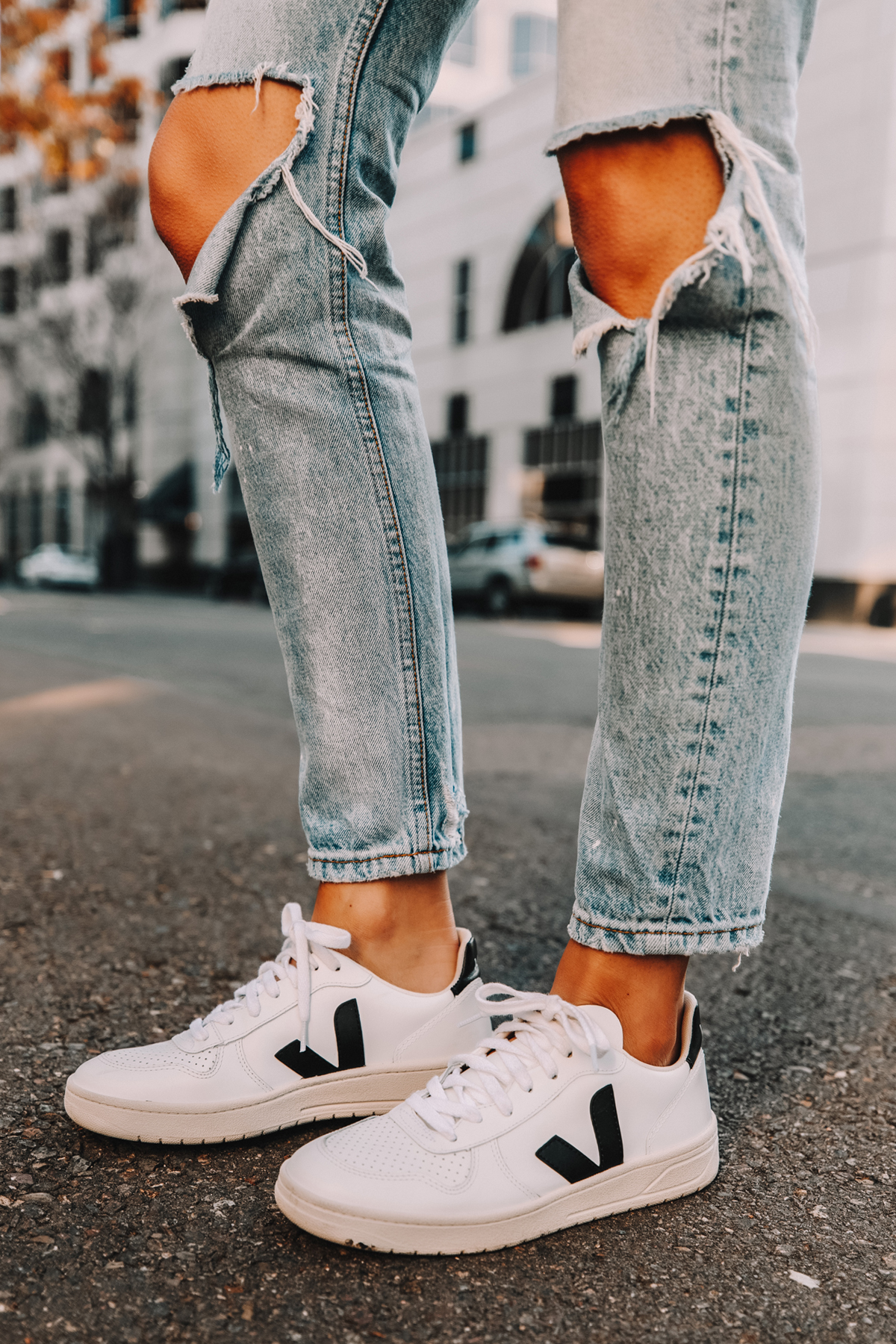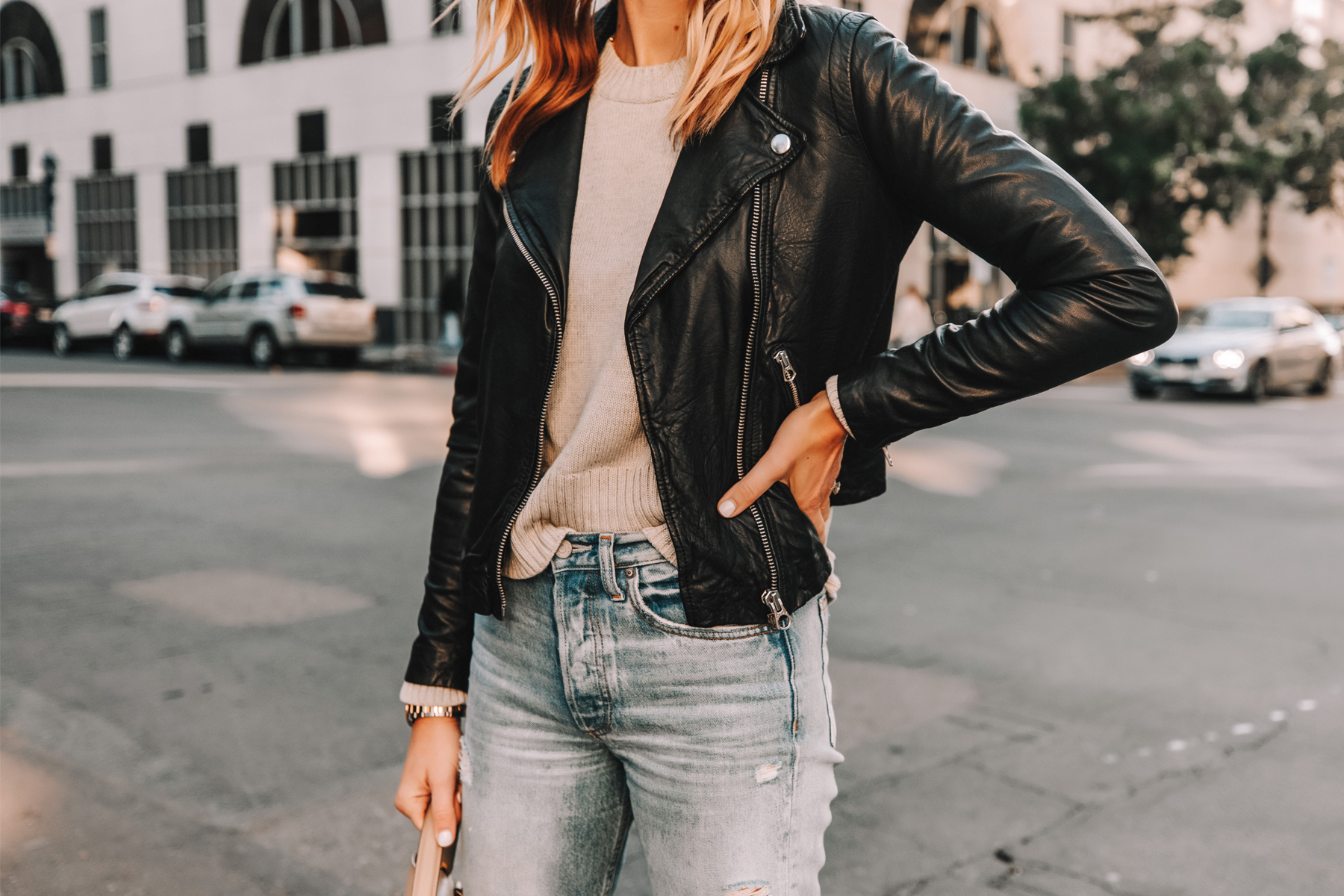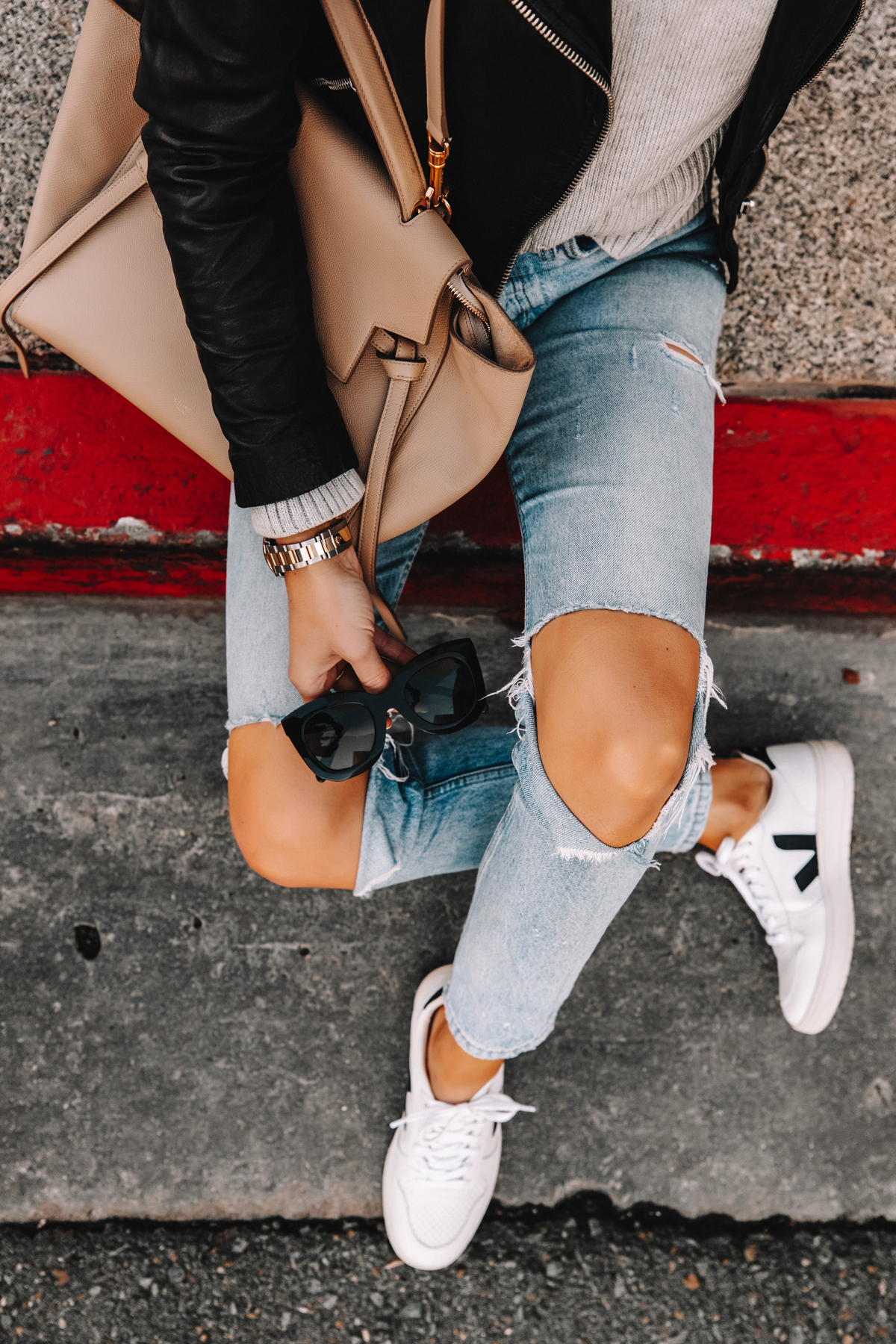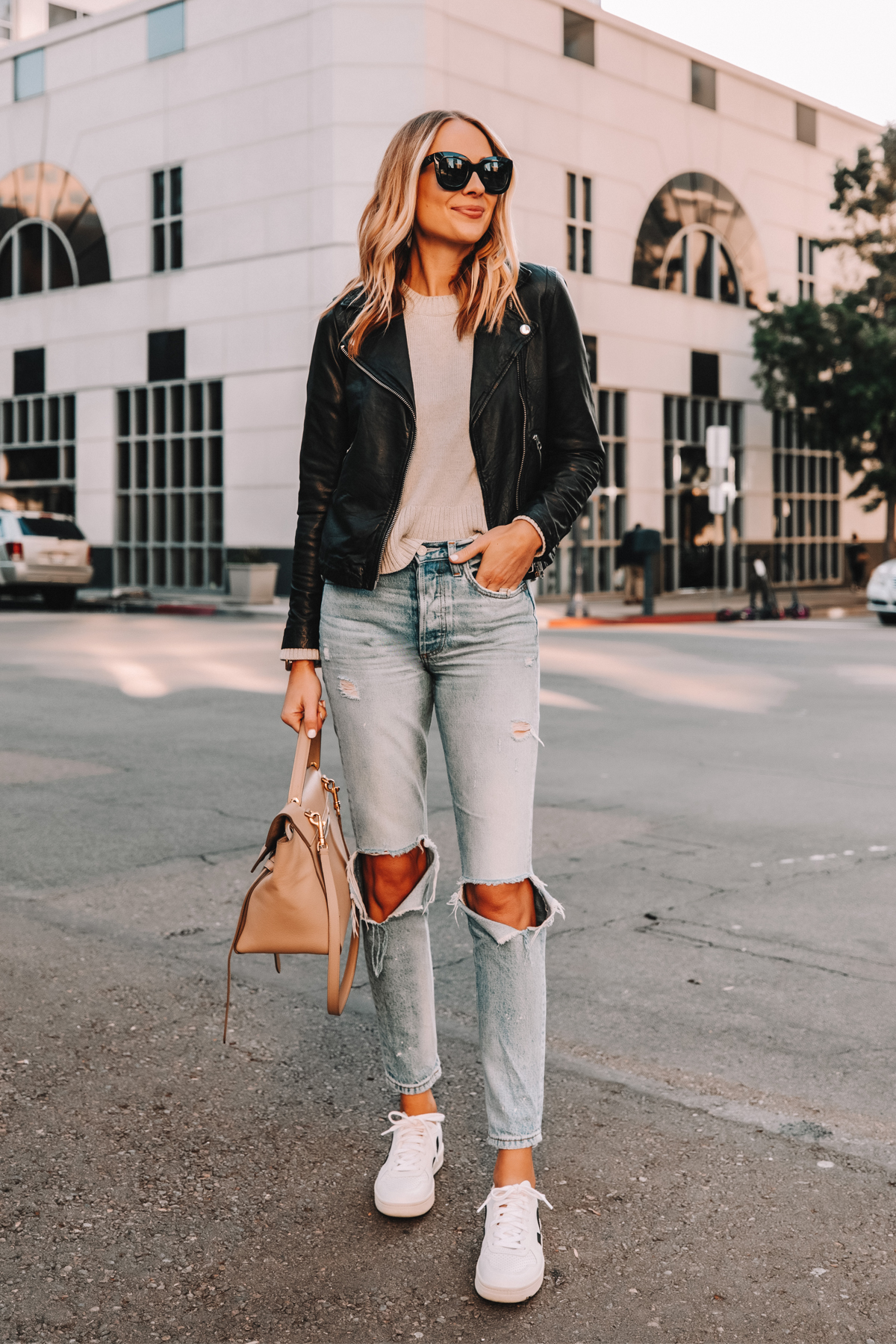 Black Leather Jacket Outfit Details