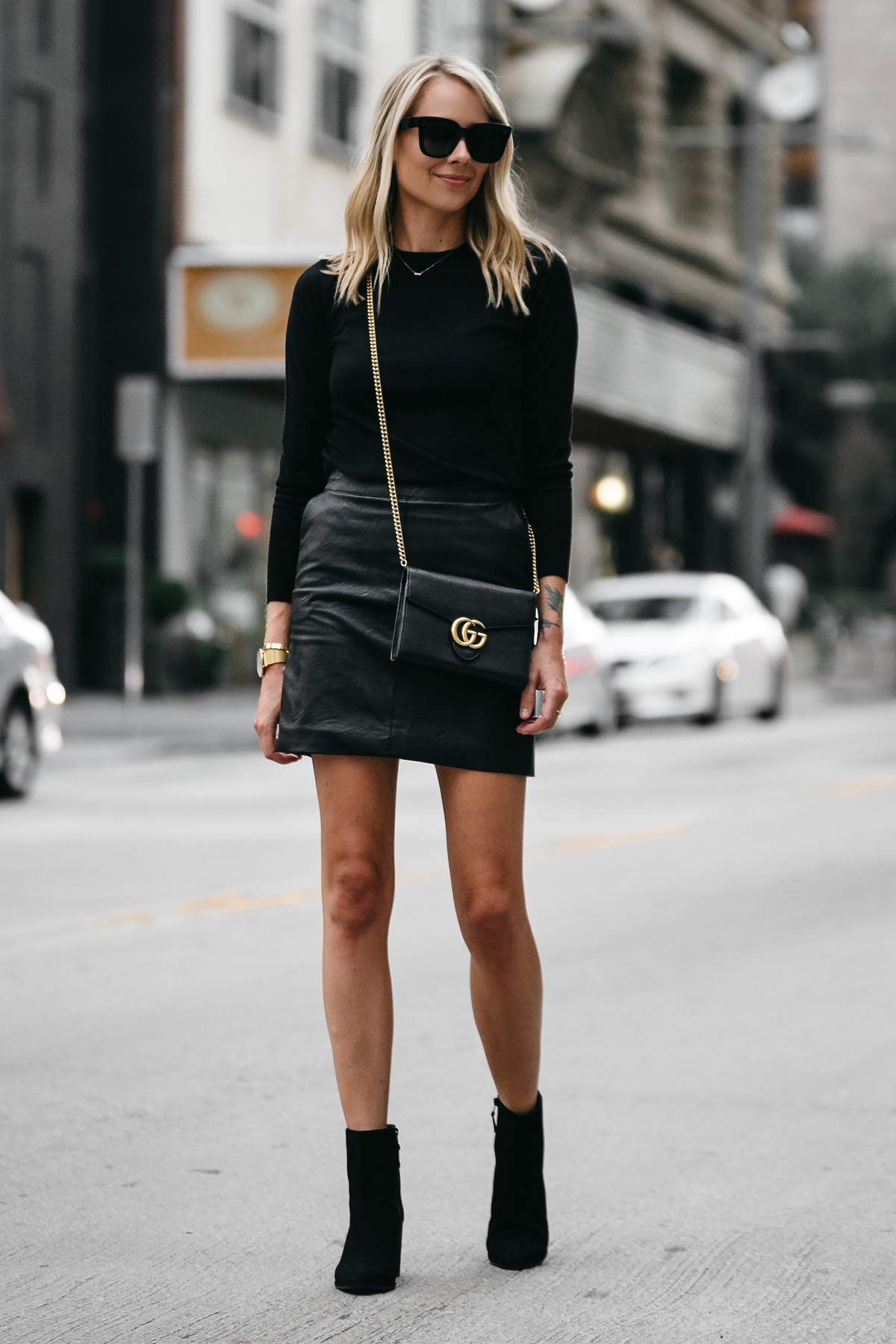 [pipdig_left]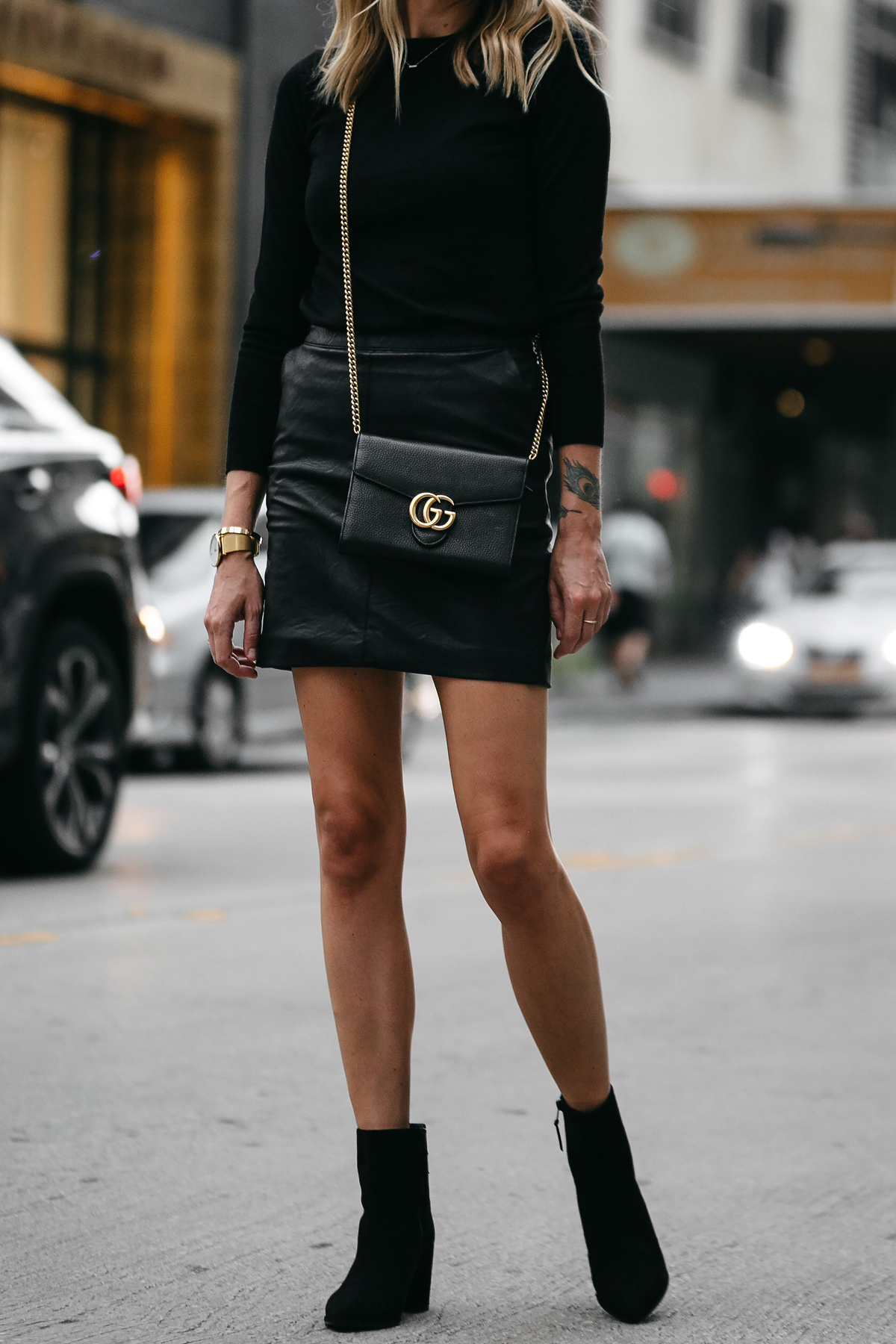 [/pipdig_left]
[pipdig_right]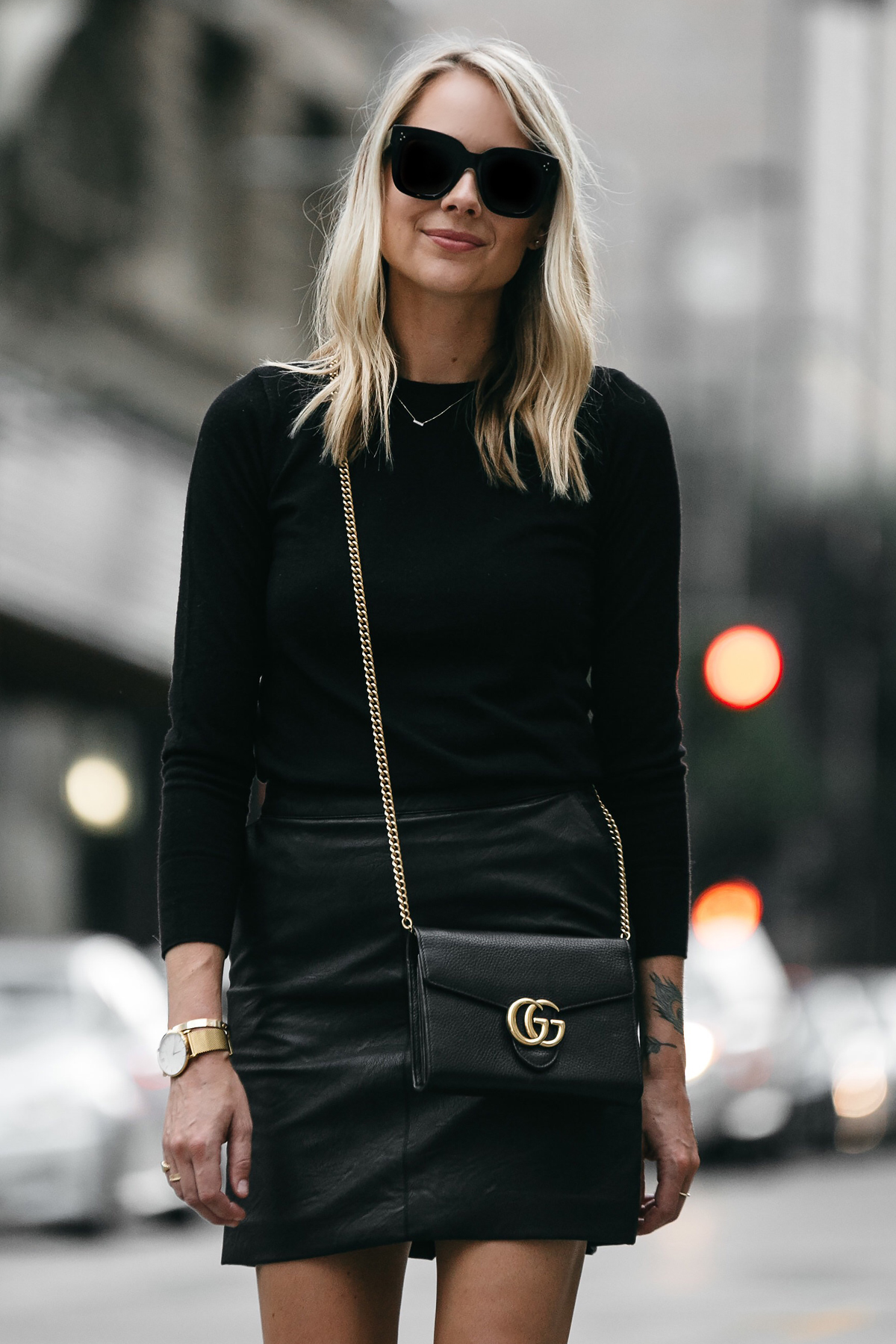 [/pipdig_right]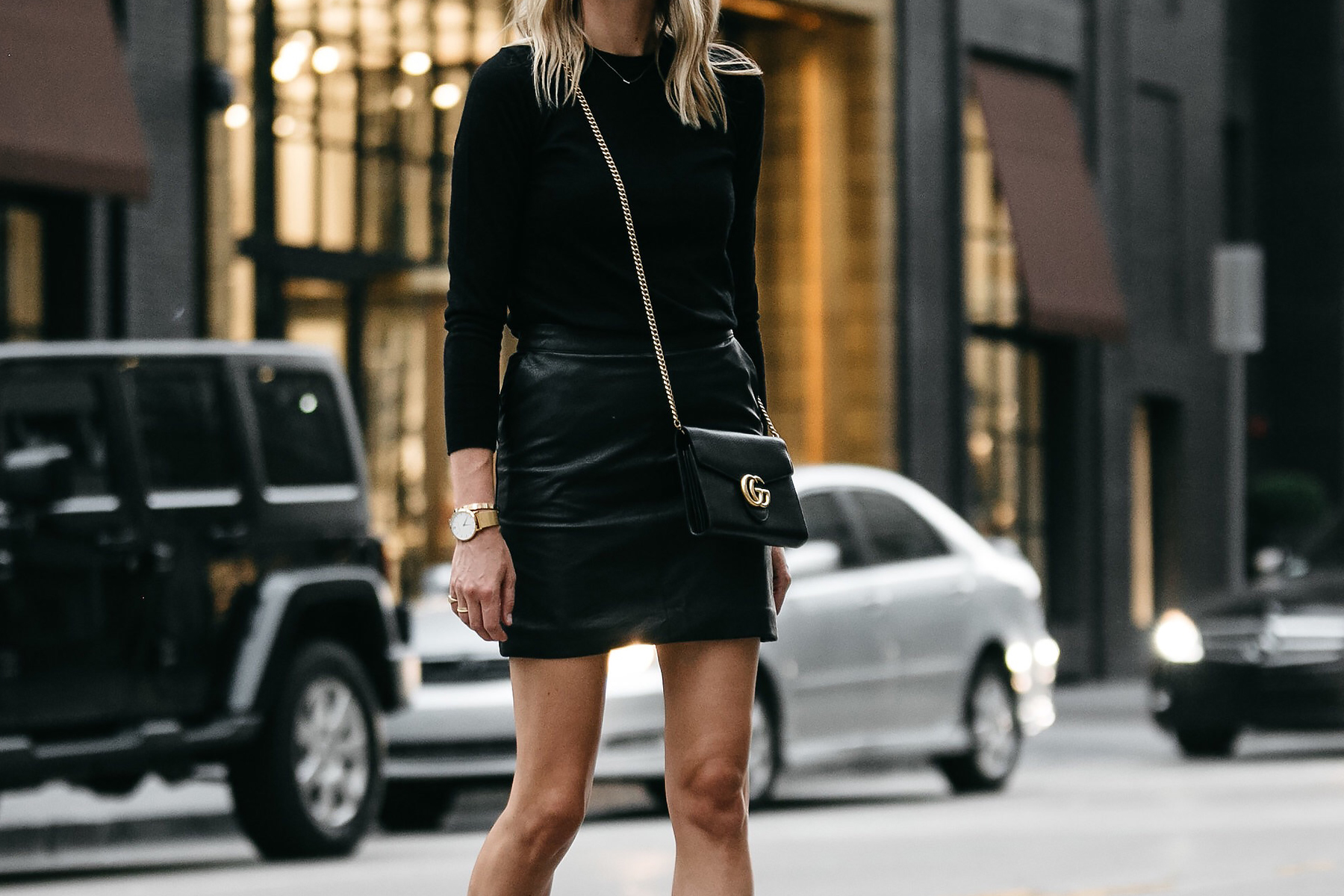 [pipdig_left]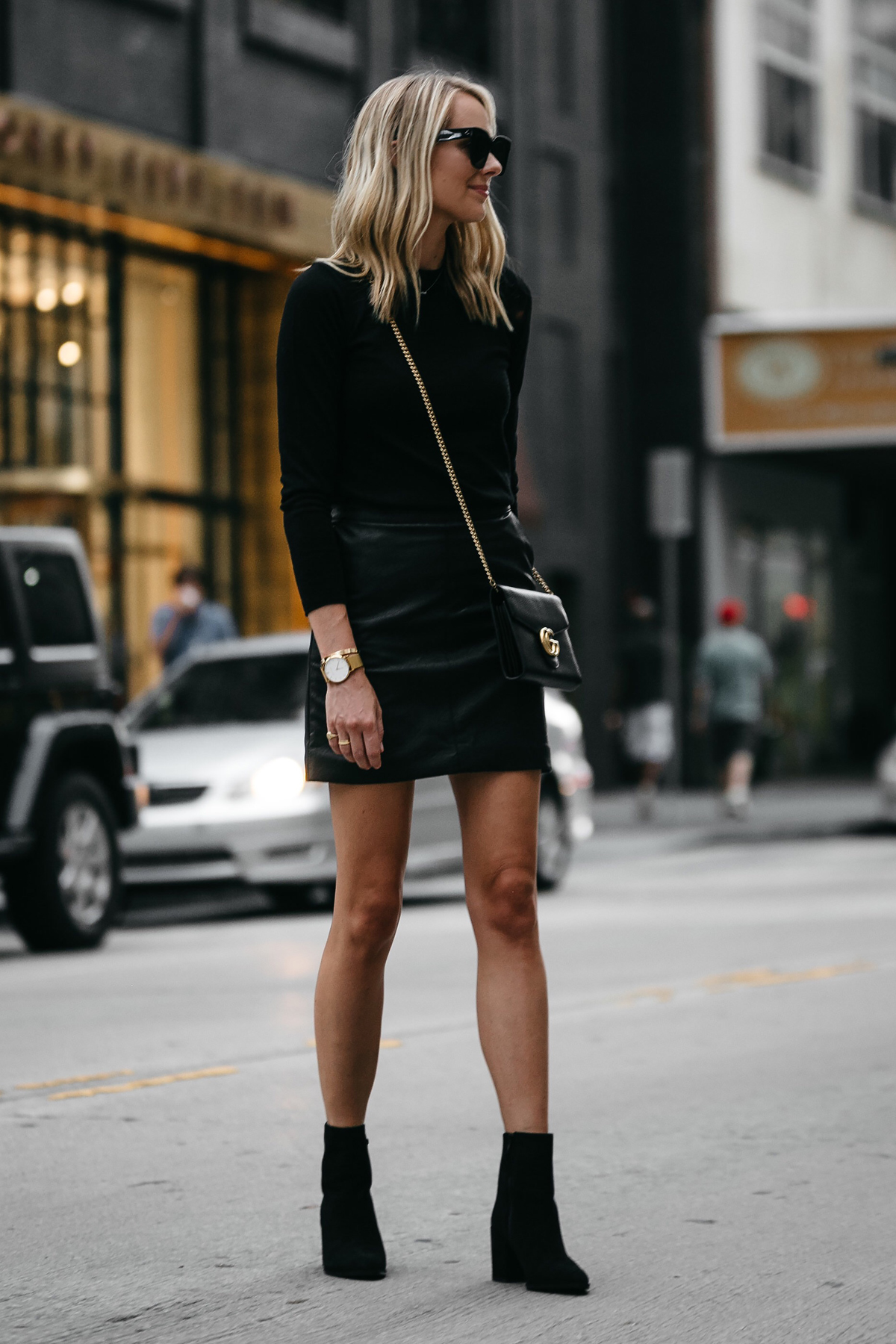 [/pipdig_left]
[pipdig_right]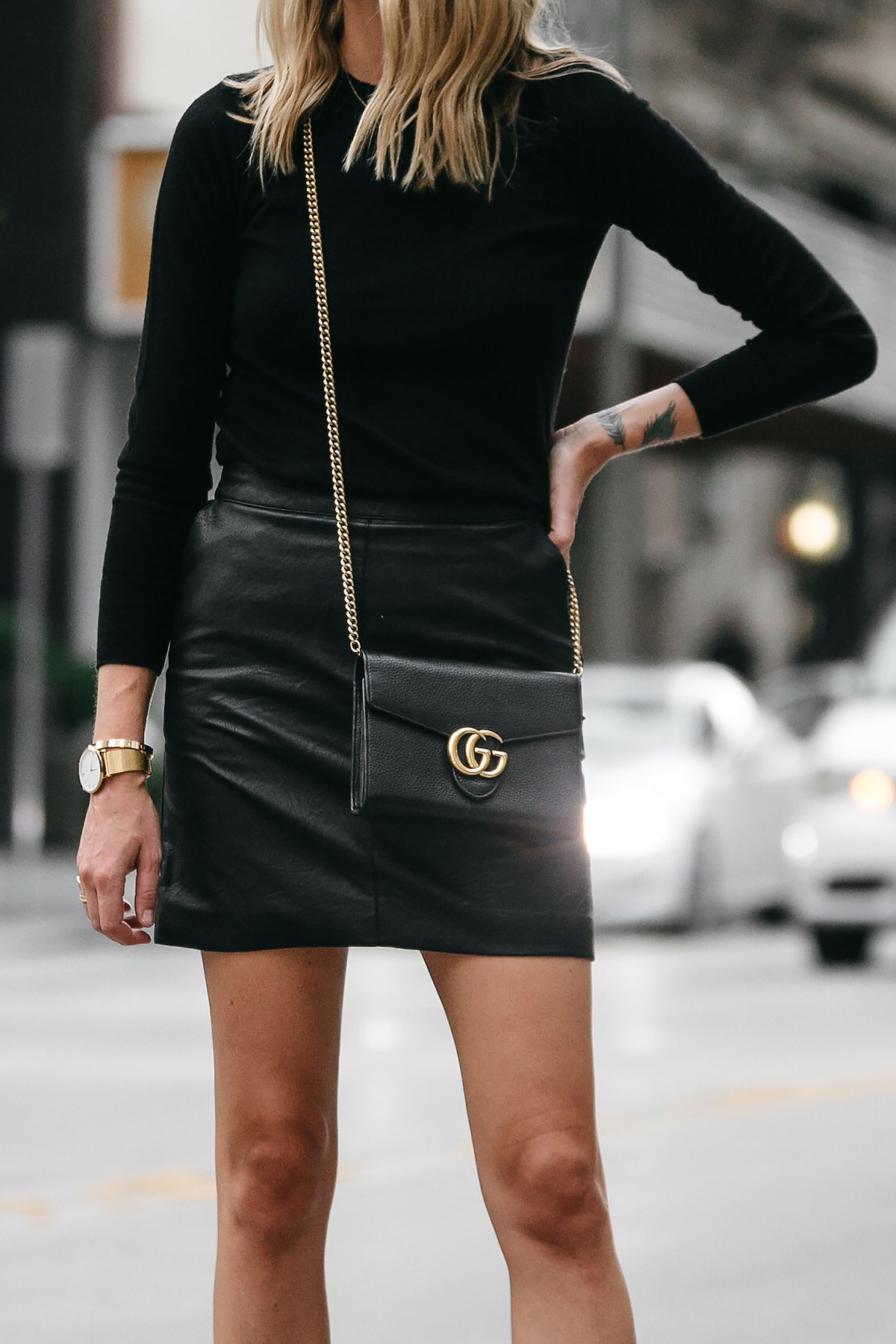 [/pipdig_right]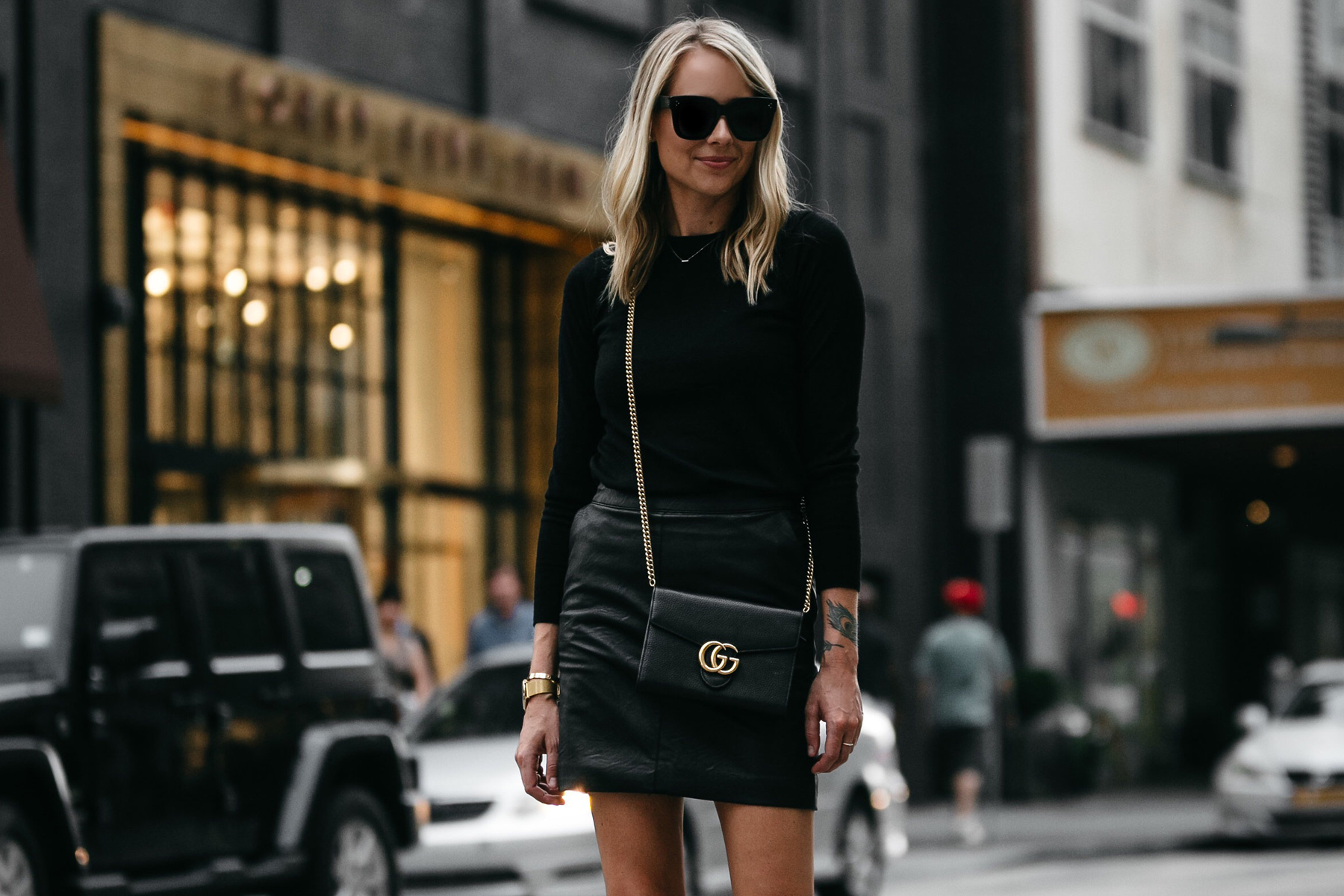 [pipdig_left]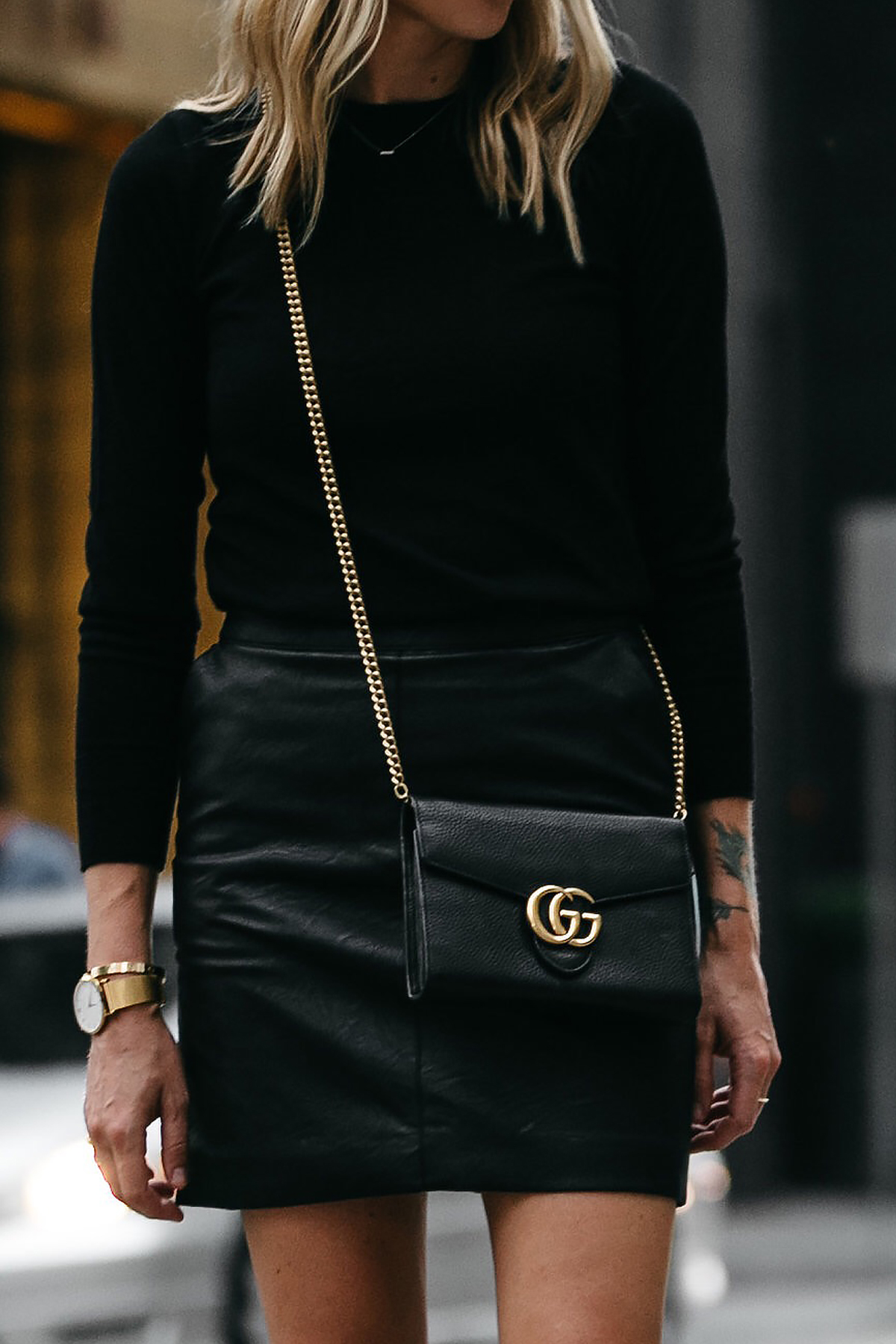 [/pipdig_left]
[pipdig_right]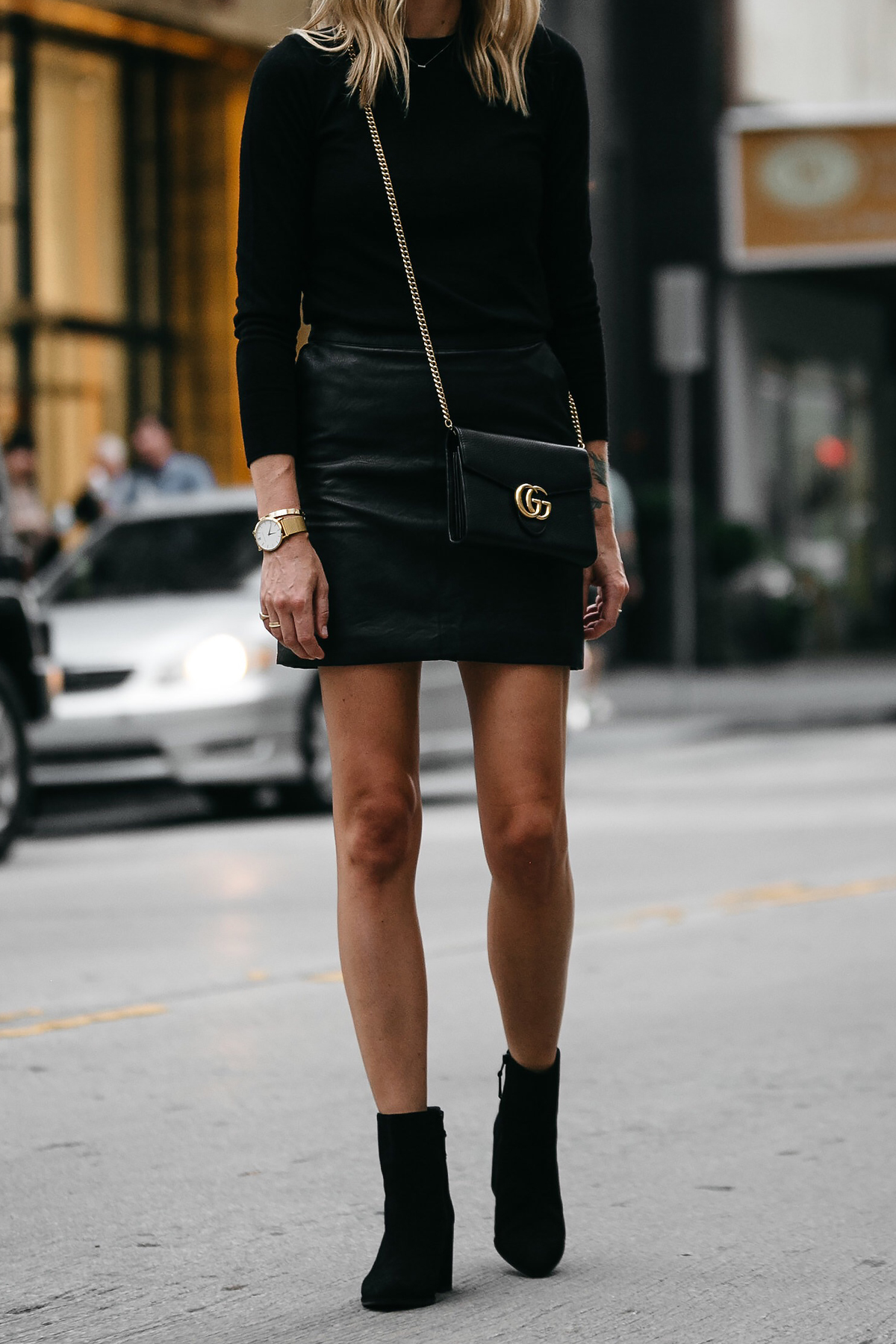 [/pipdig_right]
I'd be lying if I said this entire outfit wasn't one of my personal favorites. Honestly, there's nothing like a black leather mini skirt to make you feel fierce as can be and that's exactly what this one does. Now, I'll be transparent: it's faux leather. But, truth be told, the untrained eye will never notice because it looks that good!
When I saw this black leather mini skirt at Nordstrom the other week, I was immediately sold. Really, the price, the quality, and the fit were all too perfect to pass up! Plus, any complete wardrobe needs a black leather mini skirt (even if that leather is faux). Instantly, my mind was reeling with how many impossibly cool outfits I could create with this skirt. For this post, I decided to go all black. First, with the skirt. Then, with the 3/4-length sweater which, by the way, is the perfect transition sweater right now. And finally, with my new ankle booties. Although the ankle booties are a bit steep in price, trust me when I say they are entirely worth it. Not only are they incredibly comfortable, but an investment item like these will last you a lifetime!
Truly, this black leather mini skirt find was one of my better ones. Add one to your wardrobe as soon as possible, and watch the outfit ideas roll in!
Sweater: Club Monaco | Skirt: Topshop | Booties: Stuart Weitzman | Handbag: Gucci (similar) | Sunglasses: Celine (similar) | Watch: Larsson & Jennings (similar) | Bracelet: Similar

Photos: Beckley