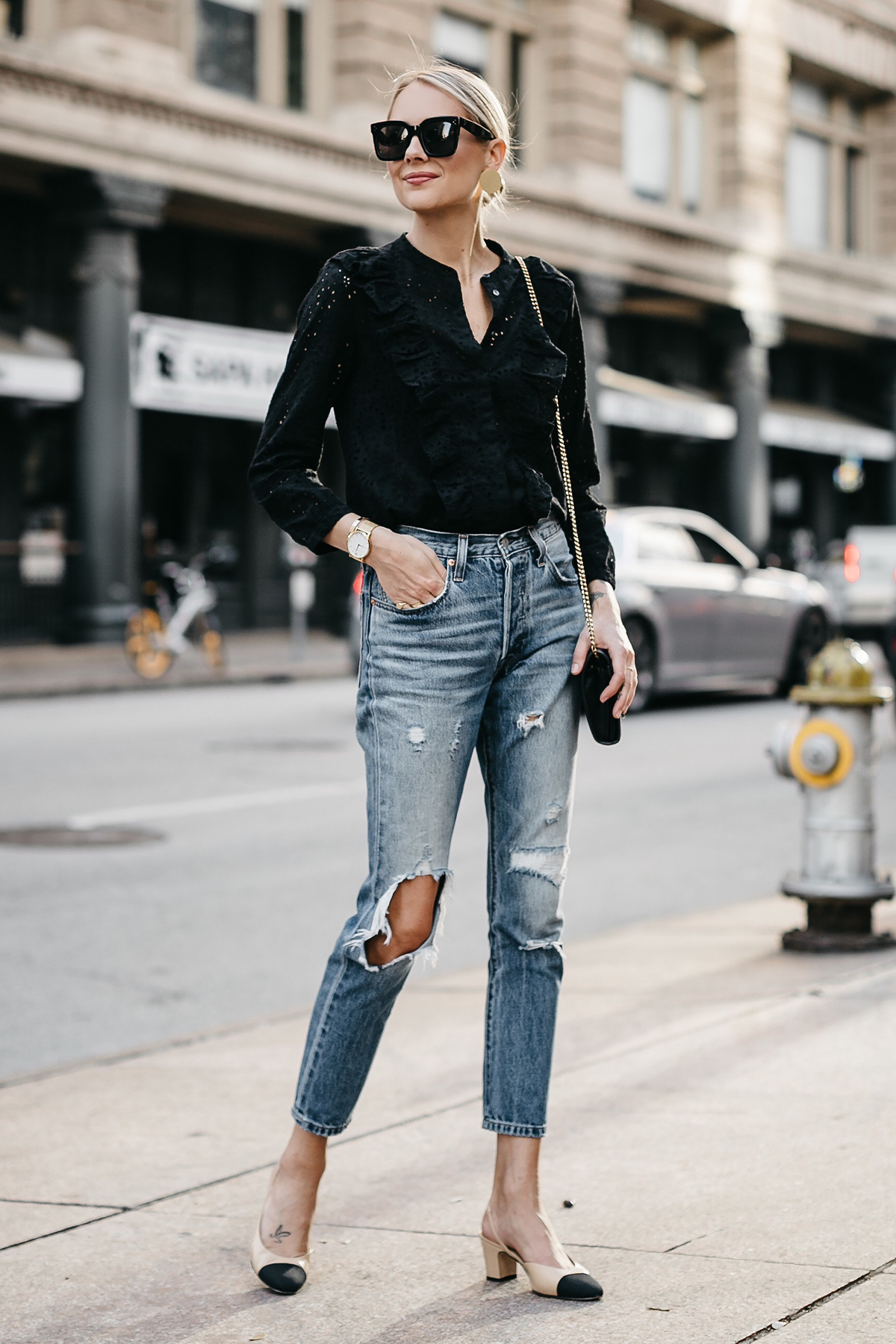 [pipdig_left]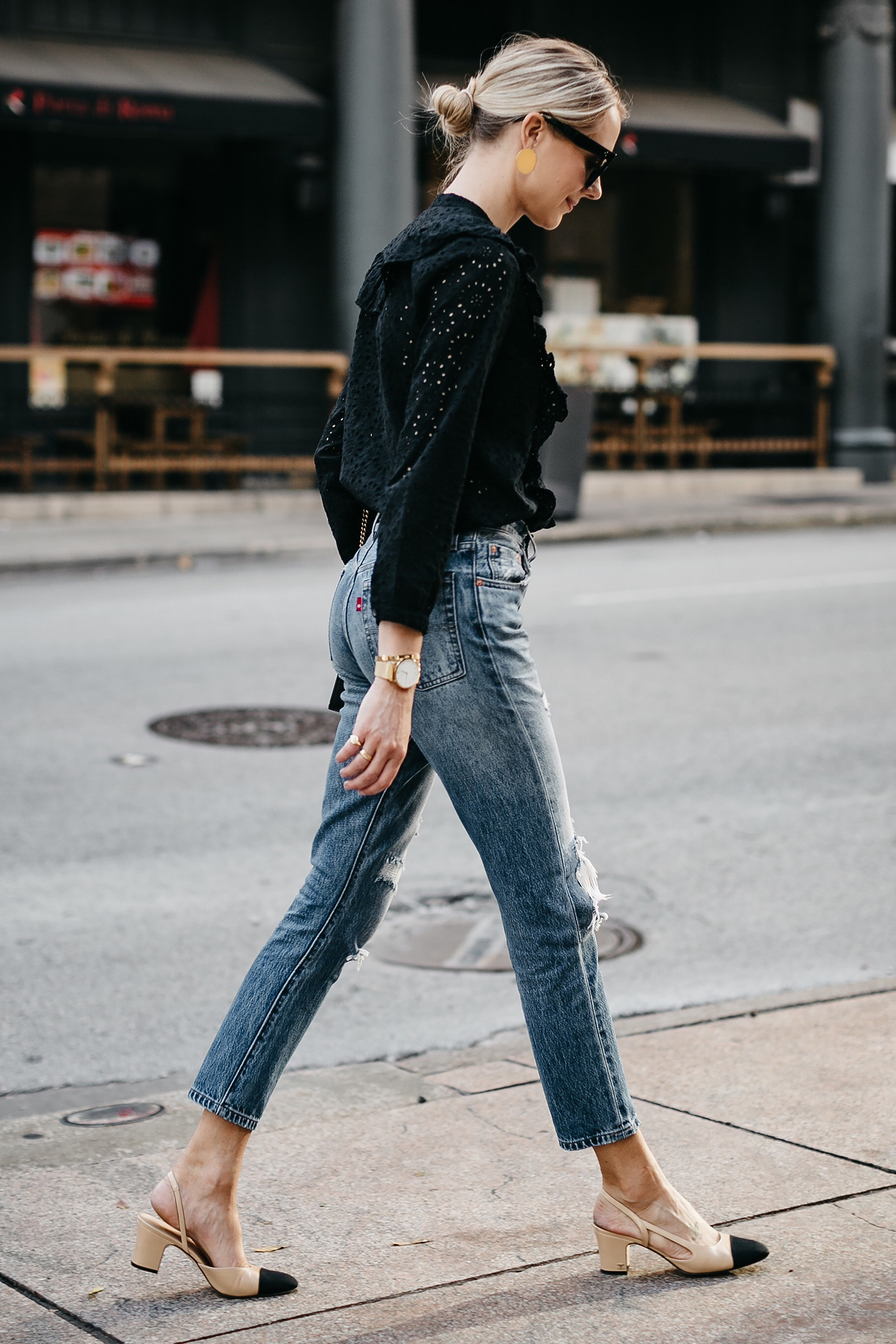 [/pipdig_left]
[pipdig_right]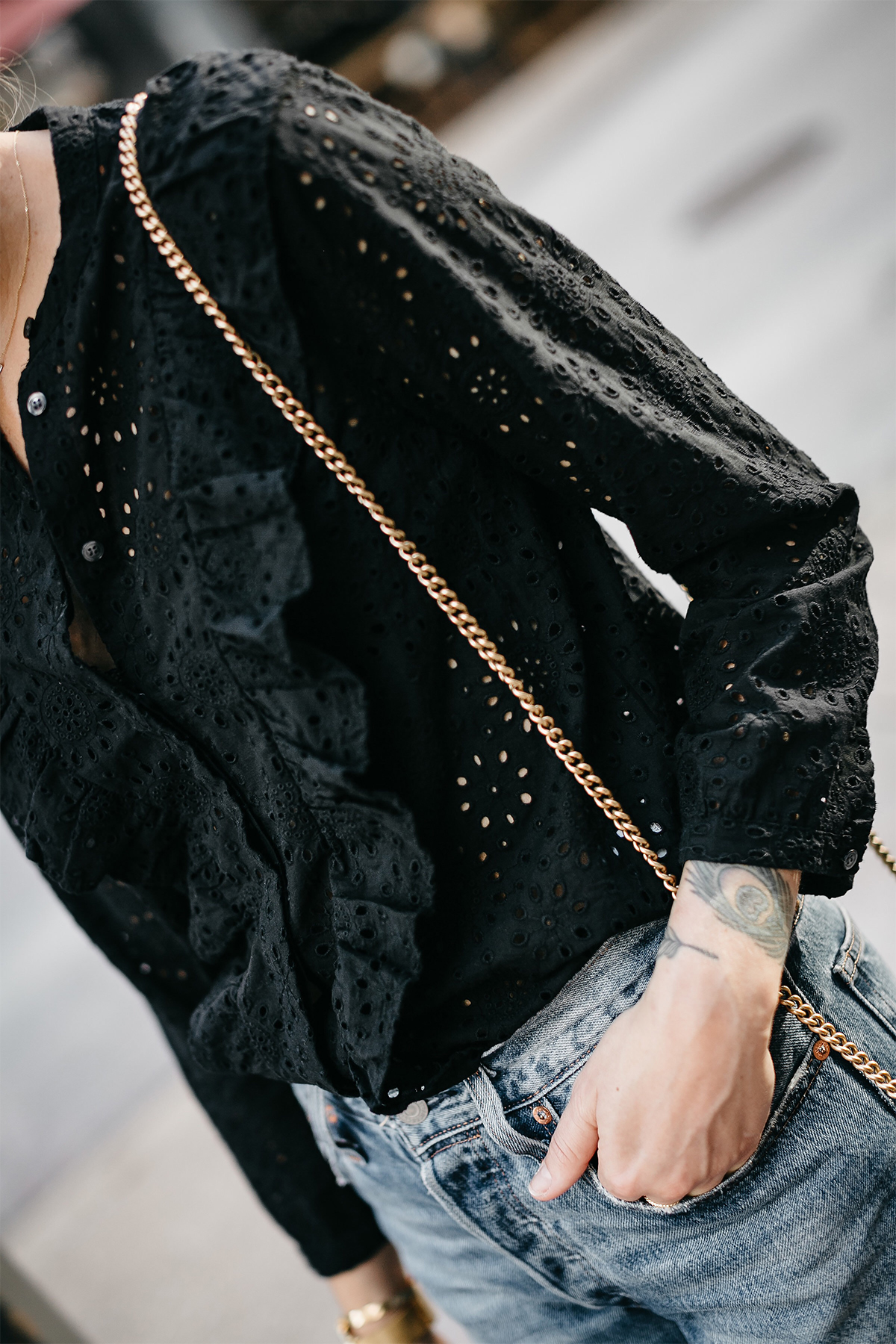 [/pipdig_right]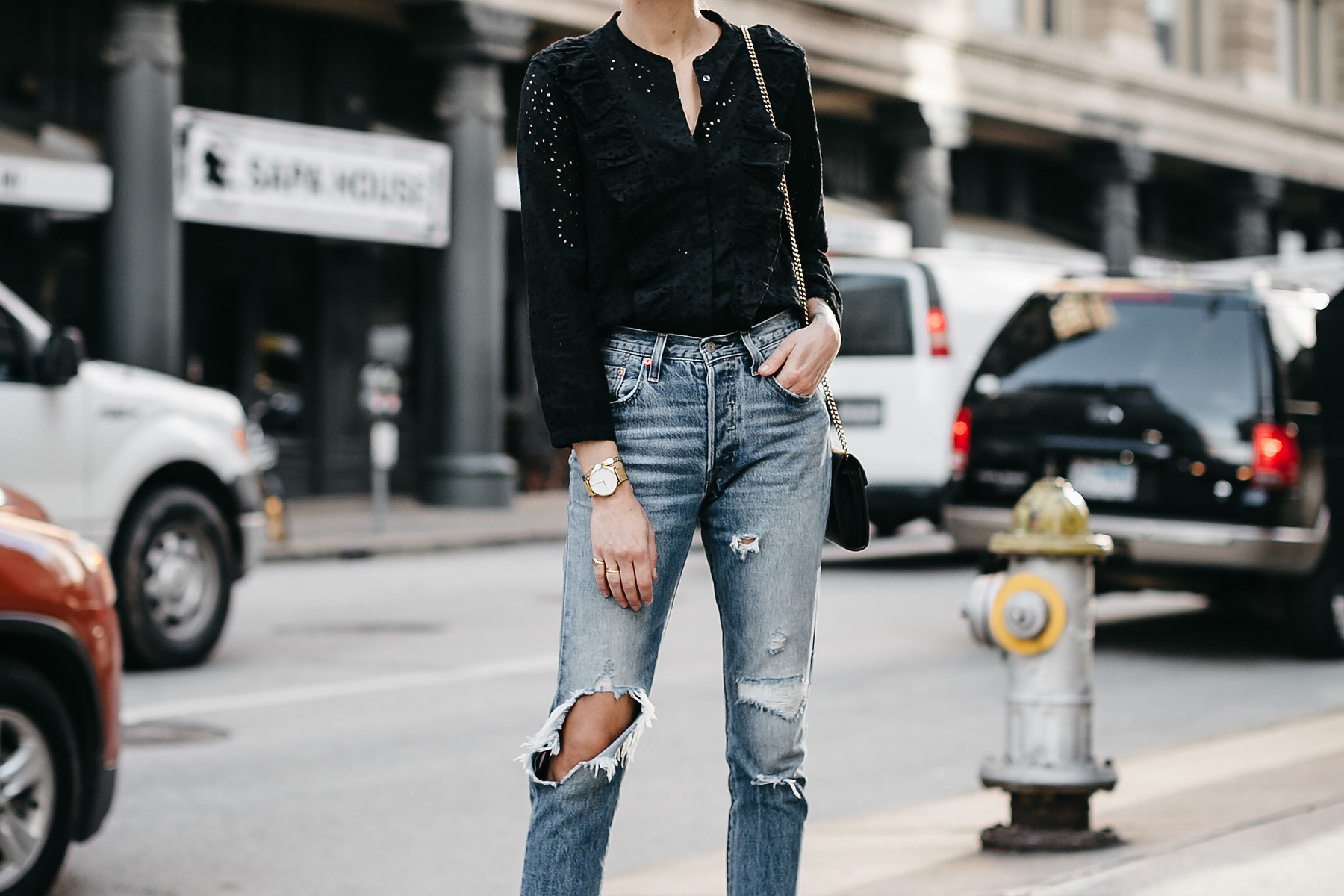 [pipdig_left]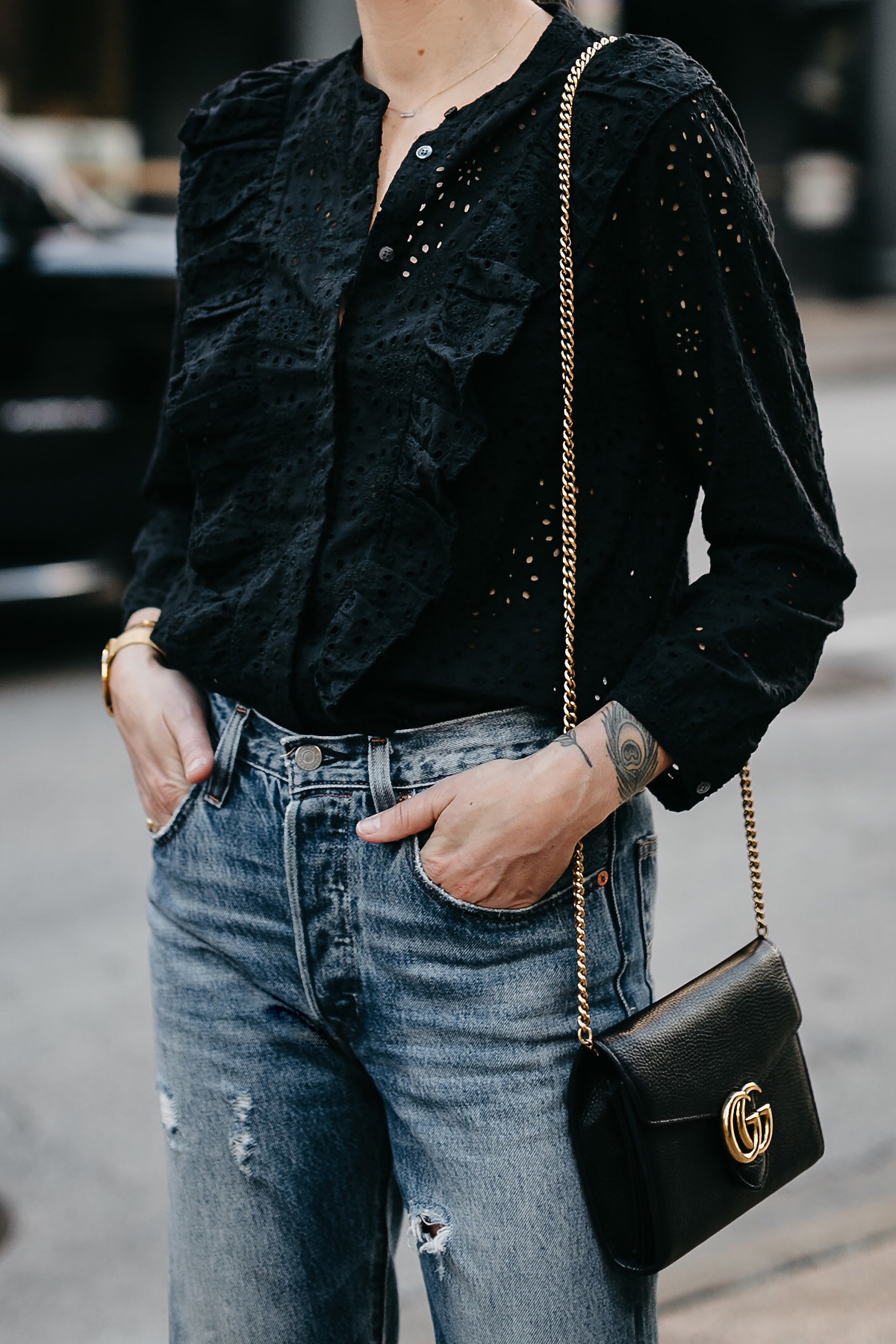 [/pipdig_left]
[pipdig_right]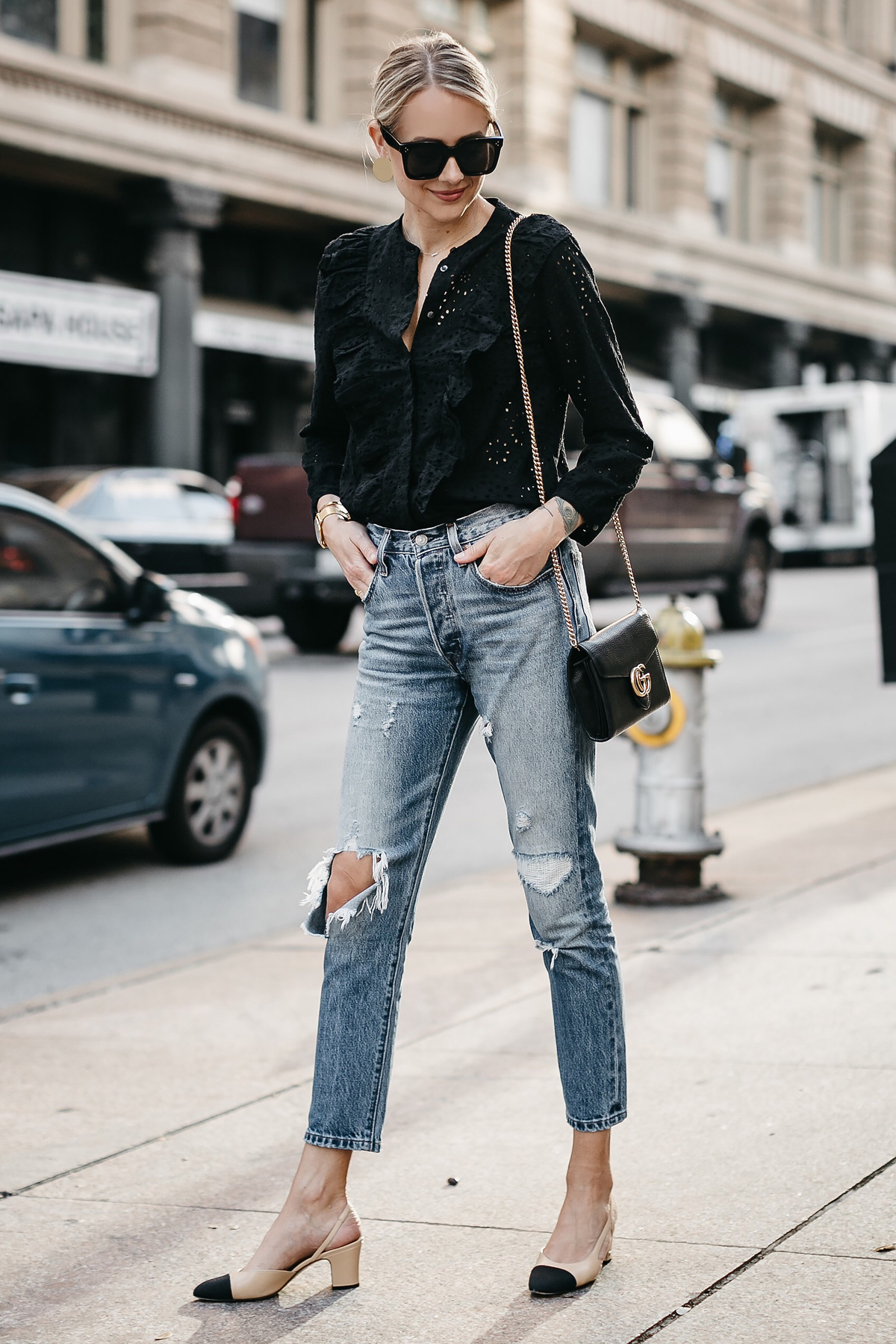 [/pipdig_right]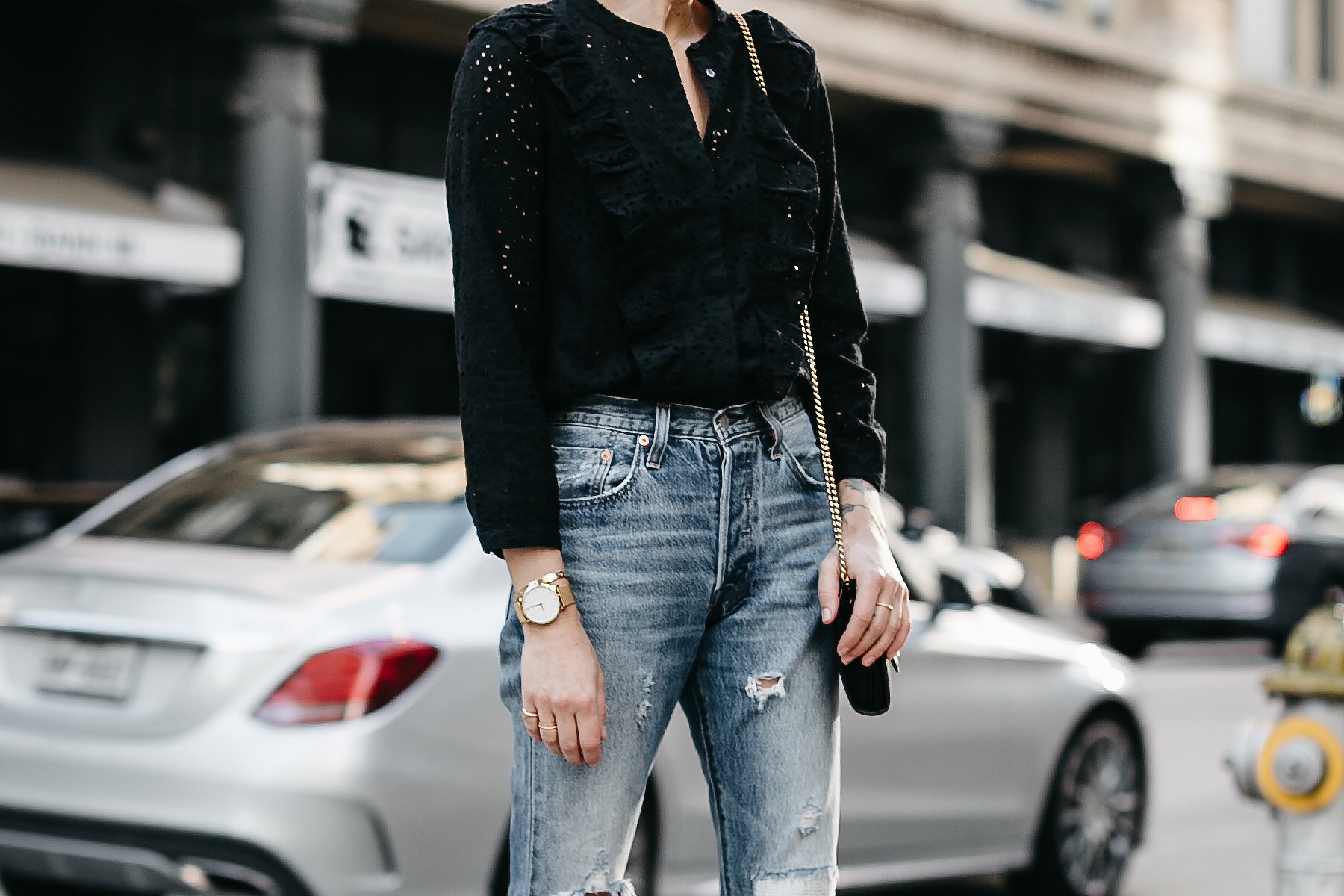 [pipdig_left]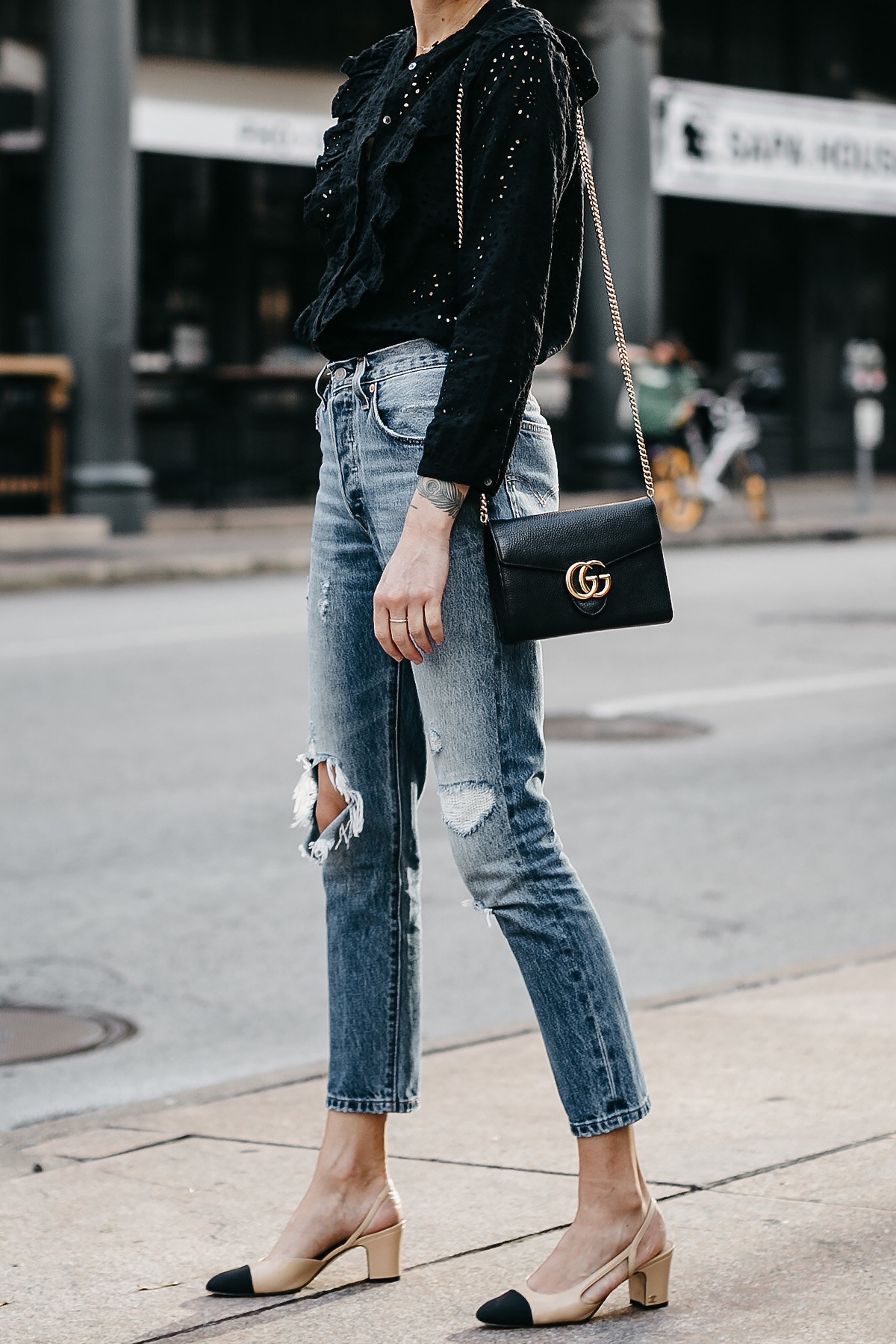 [/pipdig_left]
[pipdig_right]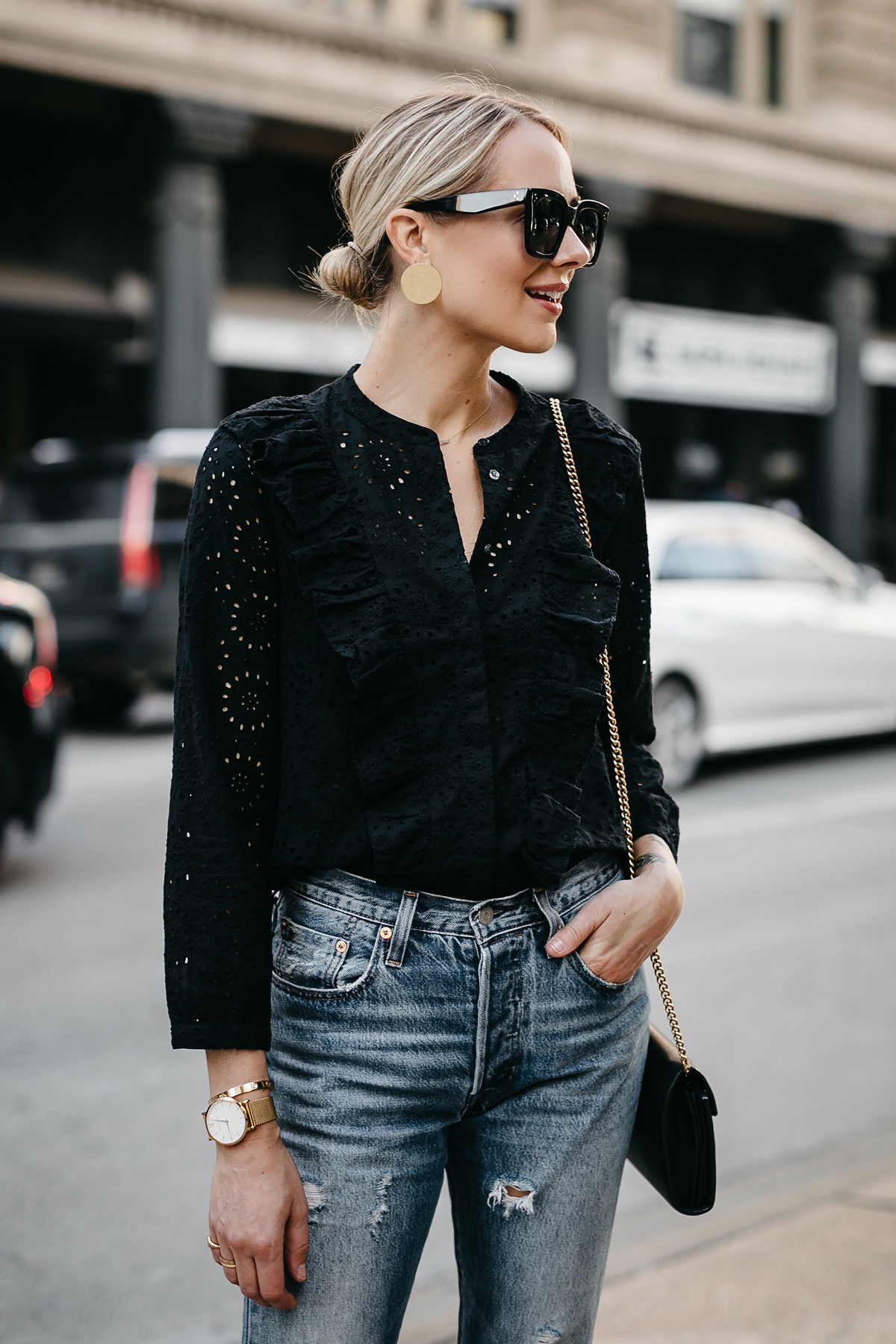 [/pipdig_right]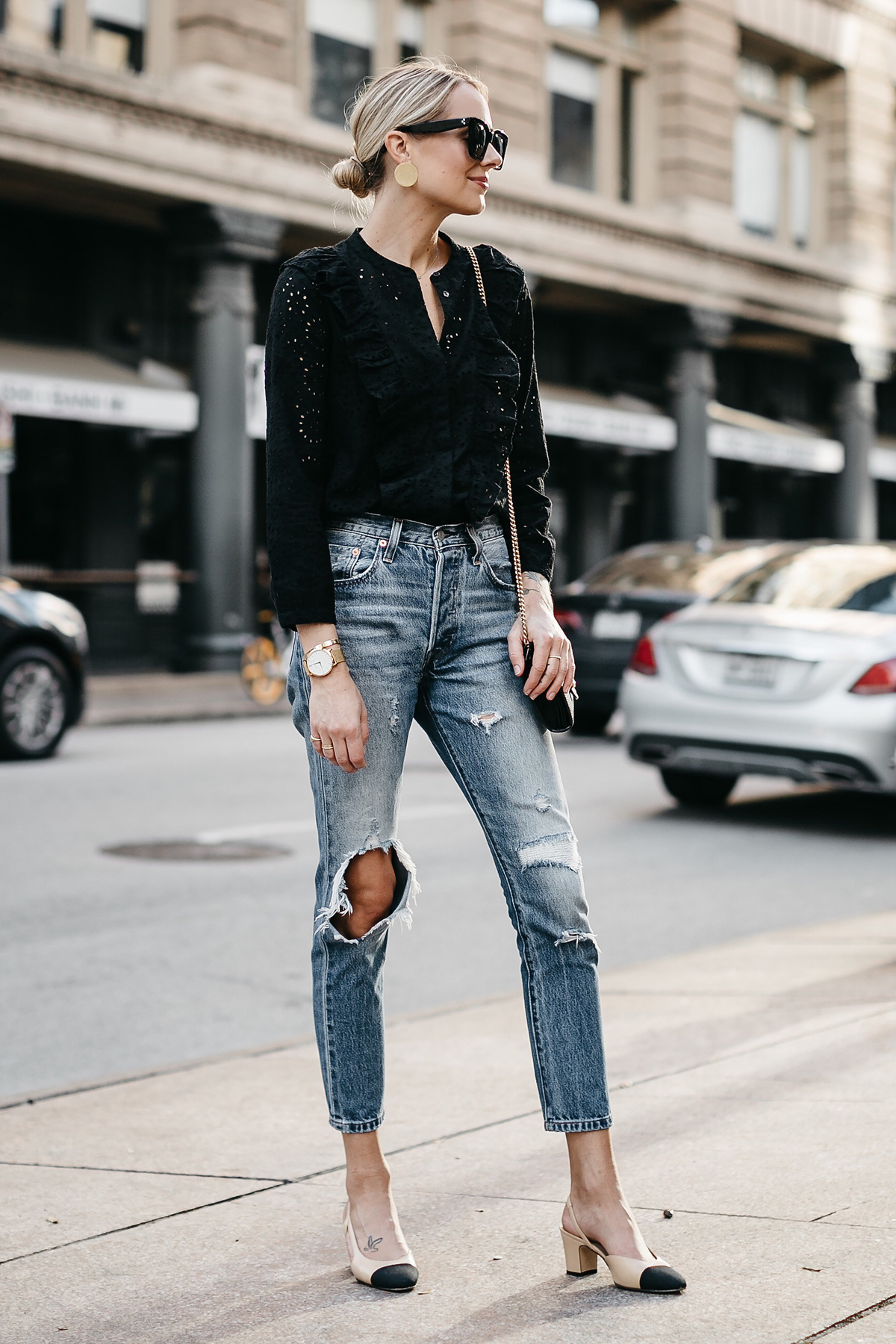 First thing's first: the last few days of real fall weather in Dallas have been incredible. It's back to the 90sº this weekend, I know. But I'm living in the present! Today, I'm sharing this black ruffle top for a lighter yet still appropriate fall-time look.
Think eyelet's for summer only? You're mistaken. Eyelet can be worn well into winter when it's done right. For example, this adorable black ruffle top by Madewell. The black makes the eyelet even more eye-grabbing. Plus, the ruffle in front makes it unique and the perfect mix of fun and sophisticated. So, we all know my go-to move: pairing feminine with edge. That said, as soon as I put on my relaxed denim with this black ruffle top, I had a great outfit. Comfortable and casual while still making a statement — that's my favorite type of outfit.
There's just something so chic about pairing daintier tops with edgier bottoms or vice versa. More often that not, it makes for a really cool look. I finished this outfit by putting on slingbacks, statement earrings, and a fabulous pair of sunglasses. So, if you're in the market for more fall-appropriate tops, try this black ruffle top. It does not disappoint.
Top: Madewell (also here) | Denim: Levis c/o | Heels: Chanel (similar) | Handbag: Gucci (similar) | Sunglasses: Celine (similar) |
Earrings: Madewell | Watch: Larsson & Jennings (similar) | Bracelet: Similar

Photos: Beckley