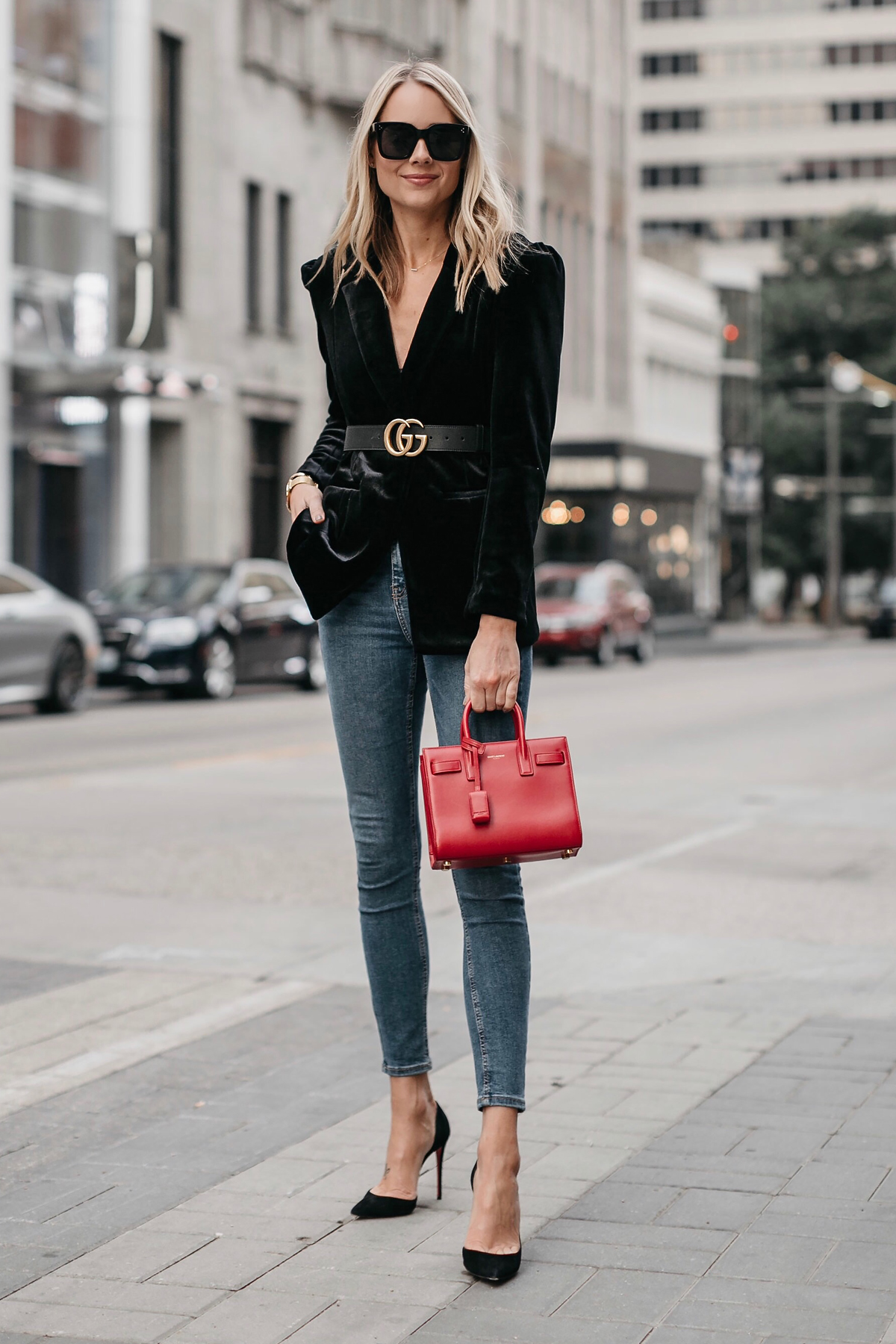 [pipdig_left]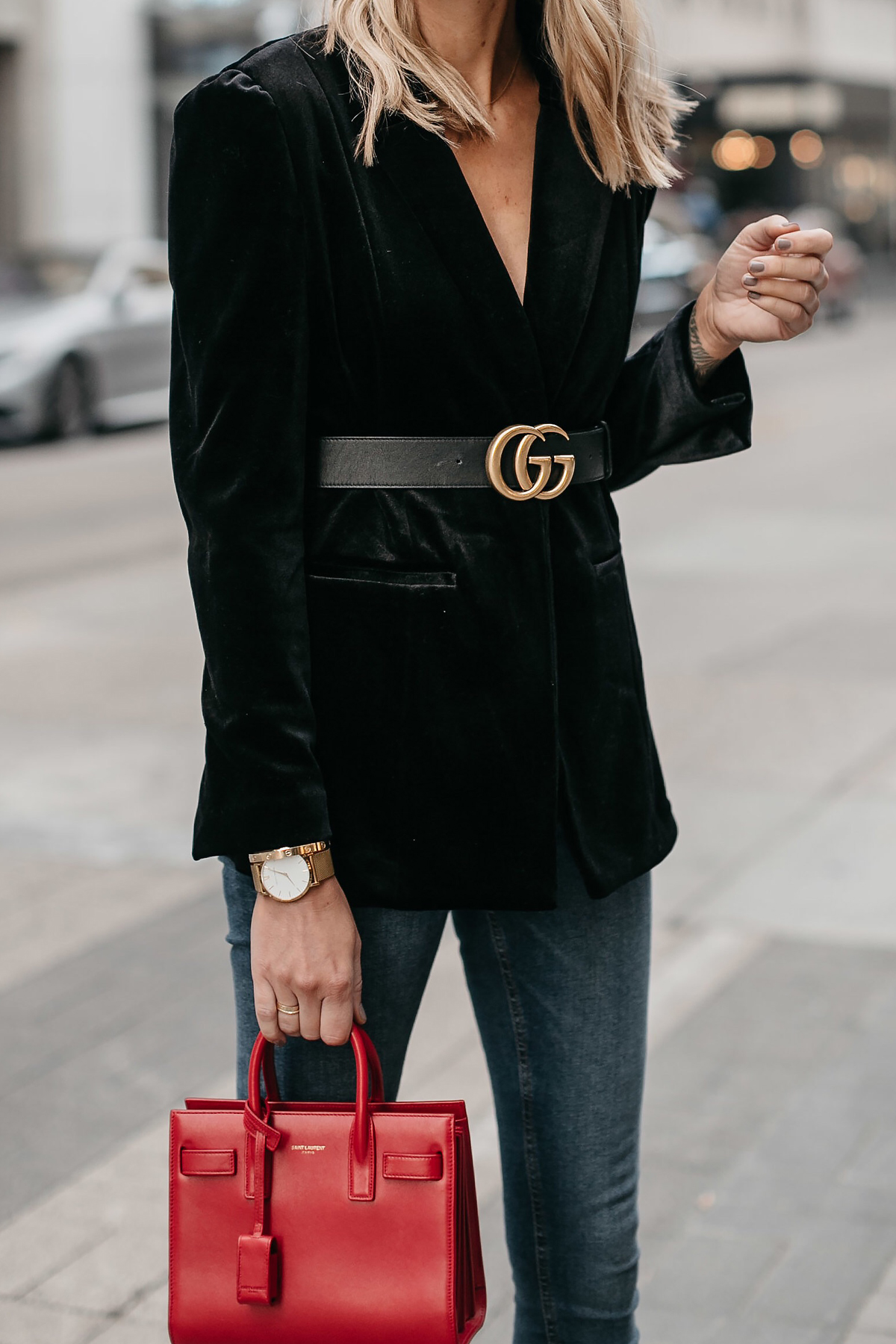 [/pipdig_left]
[pipdig_right]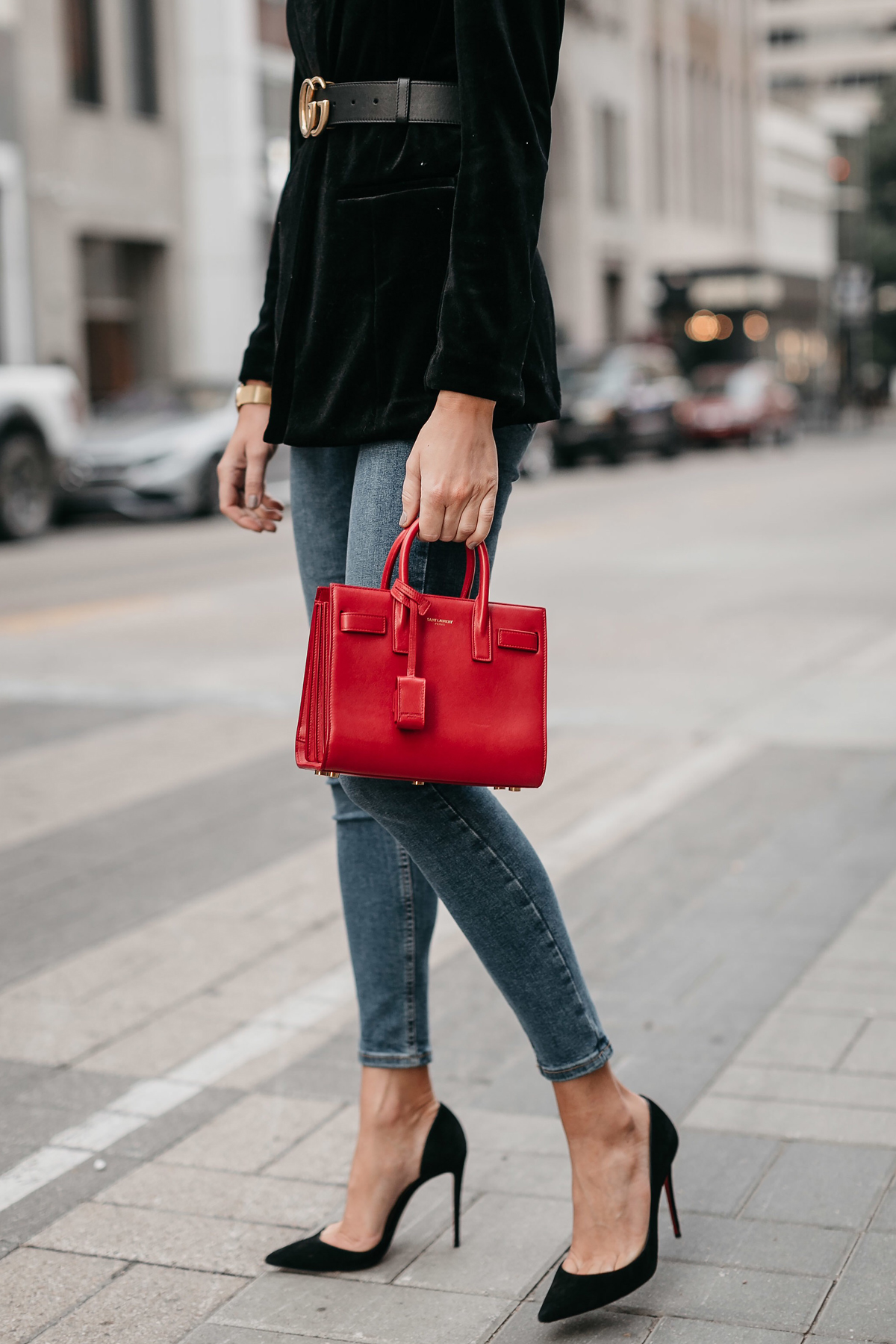 [/pipdig_right]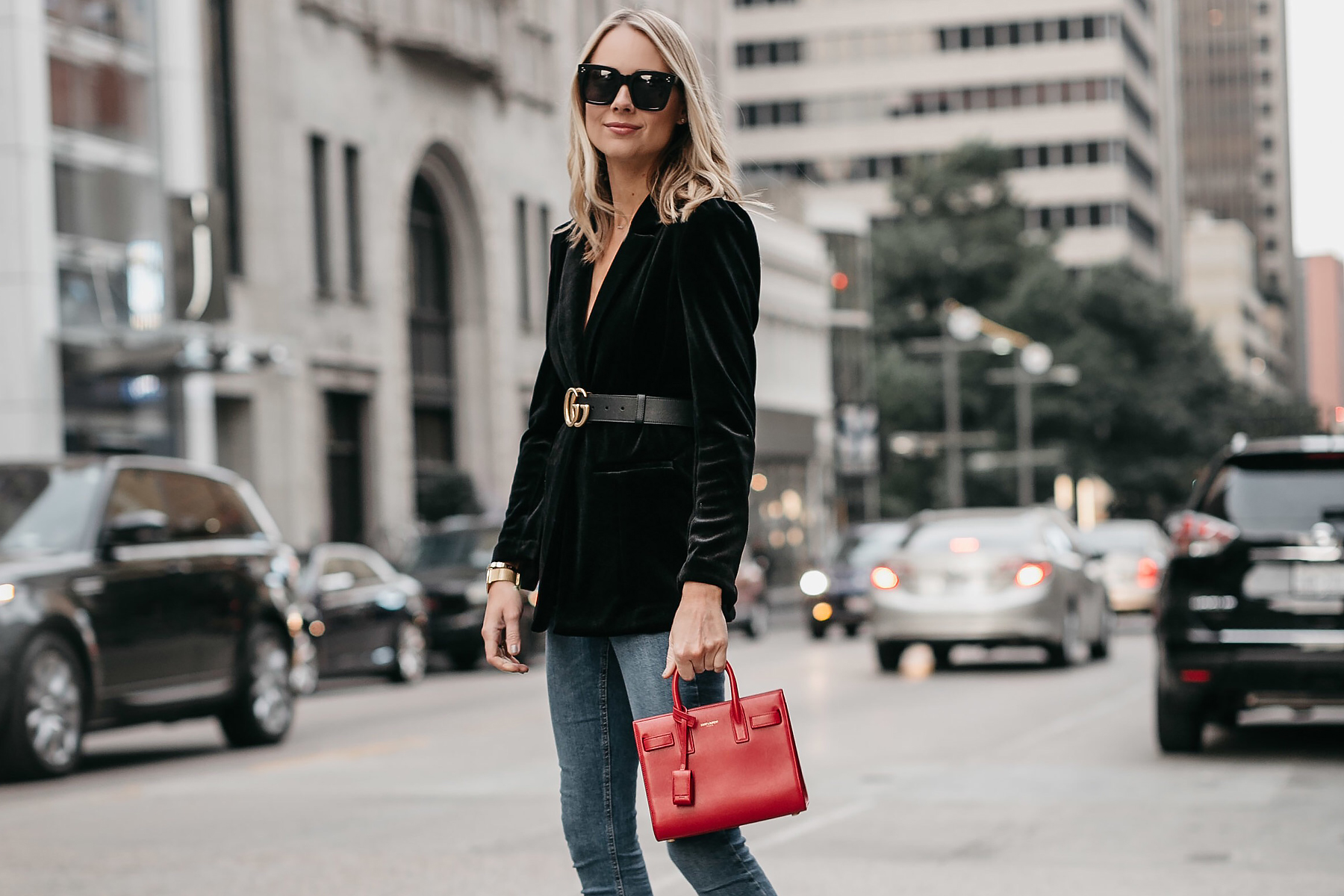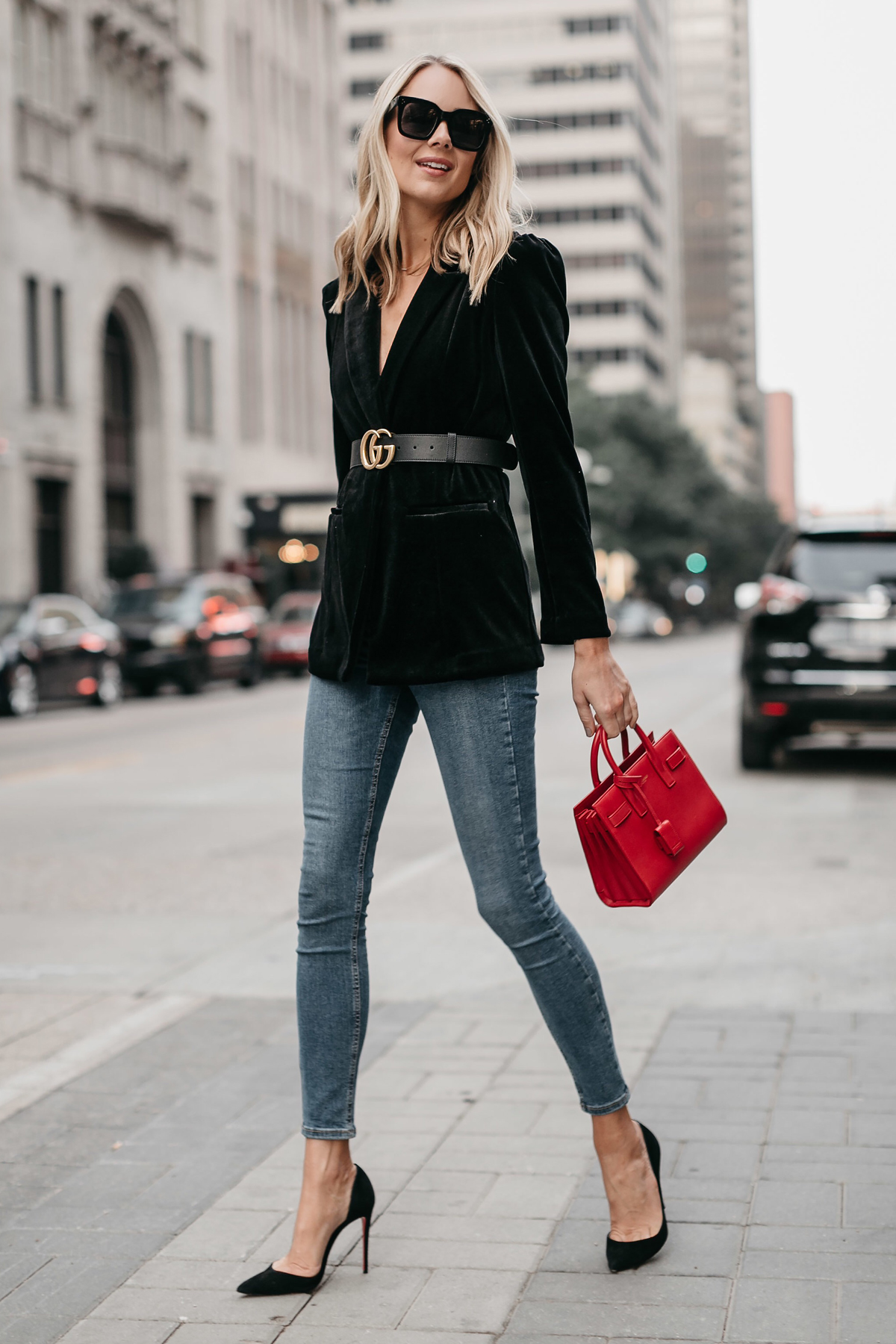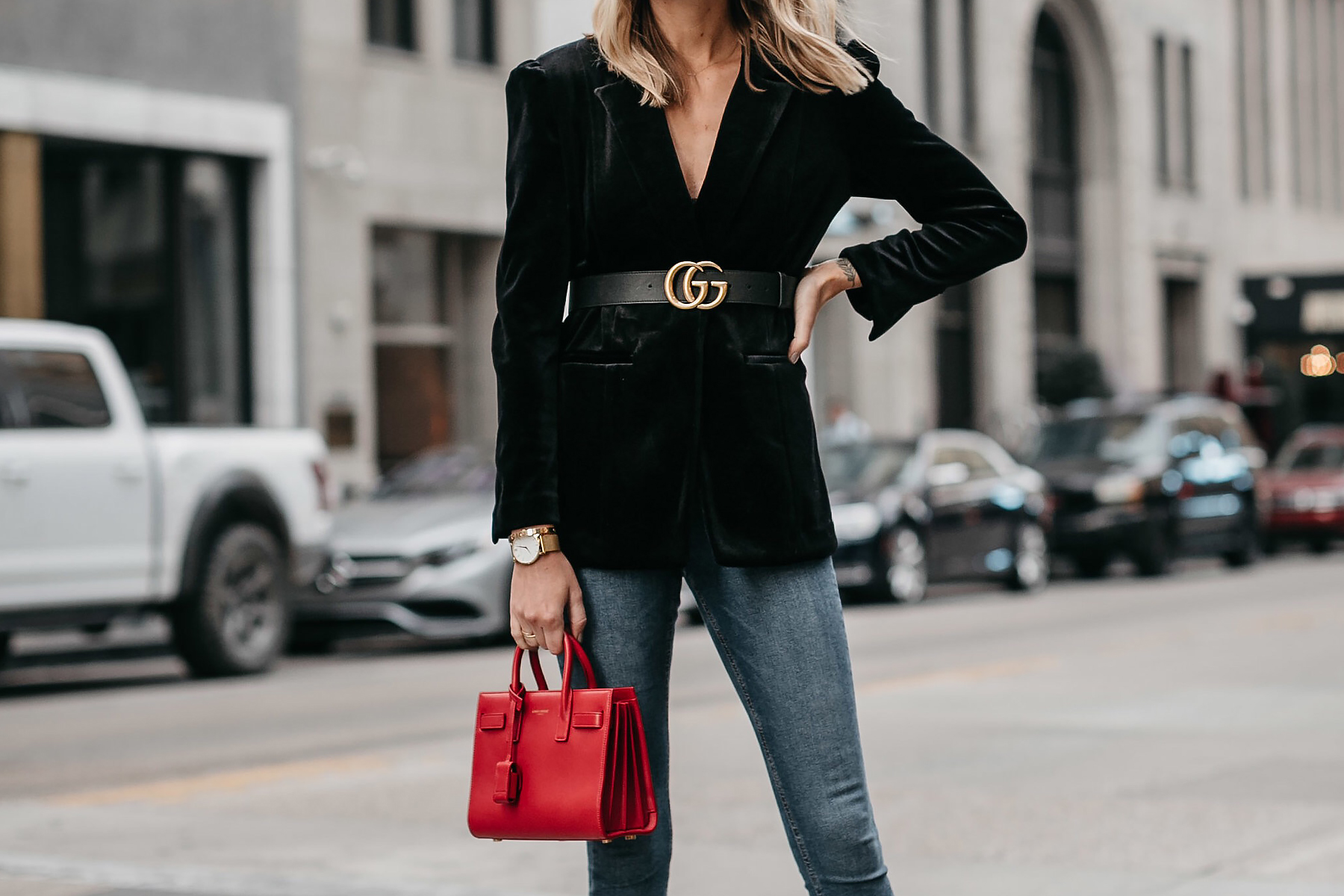 [pipdig_left]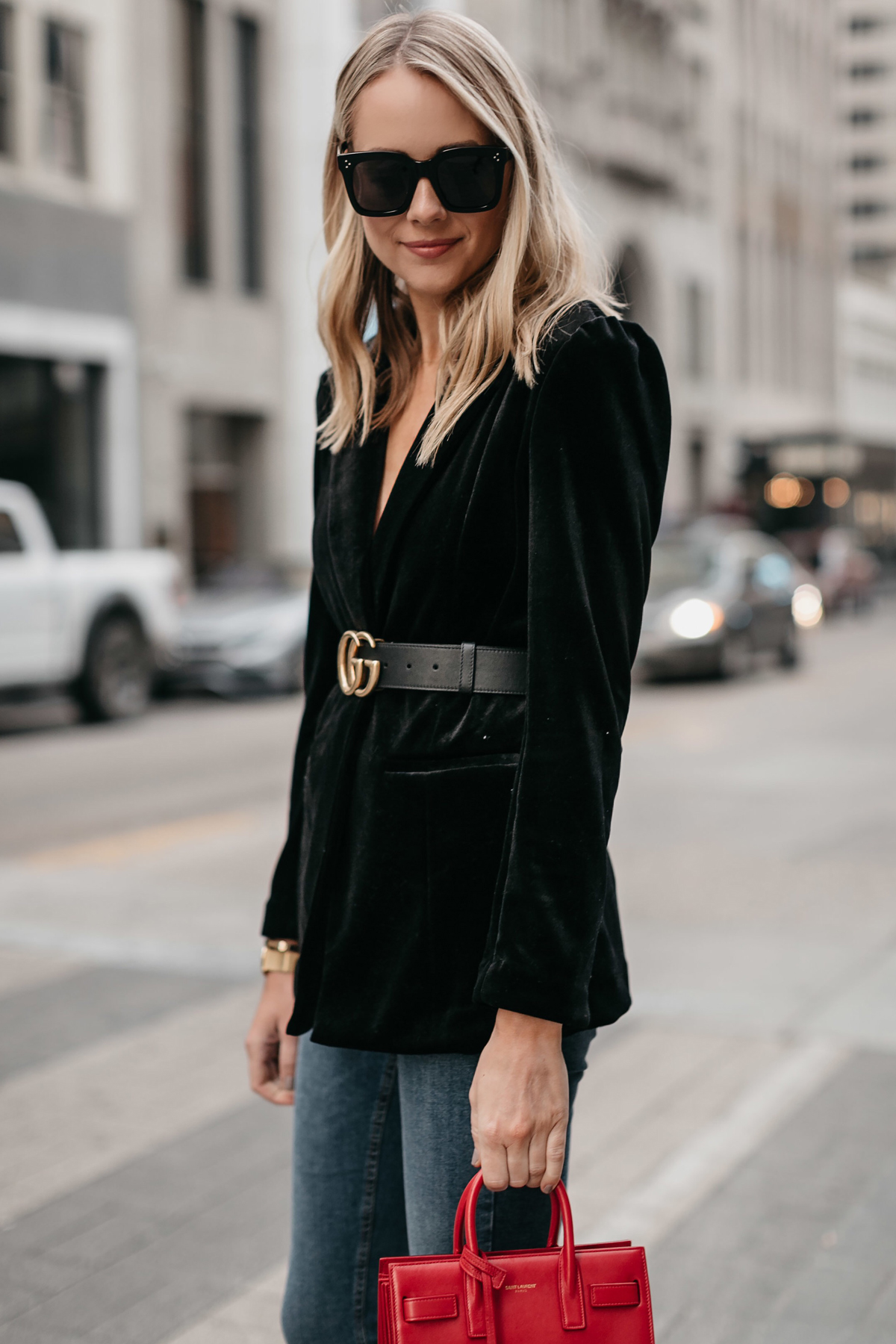 [/pipdig_left]
[pipdig_right]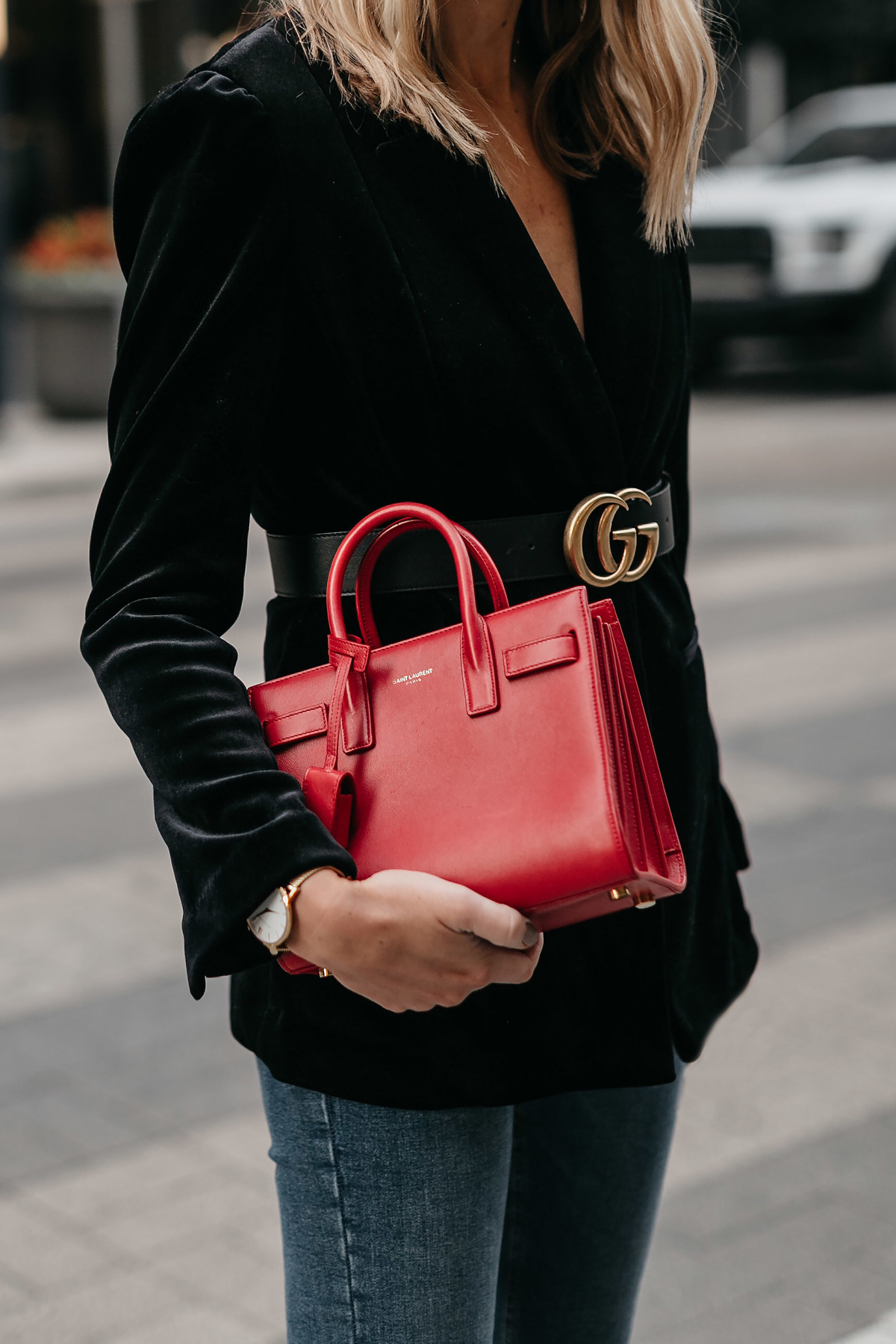 [/pipdig_right]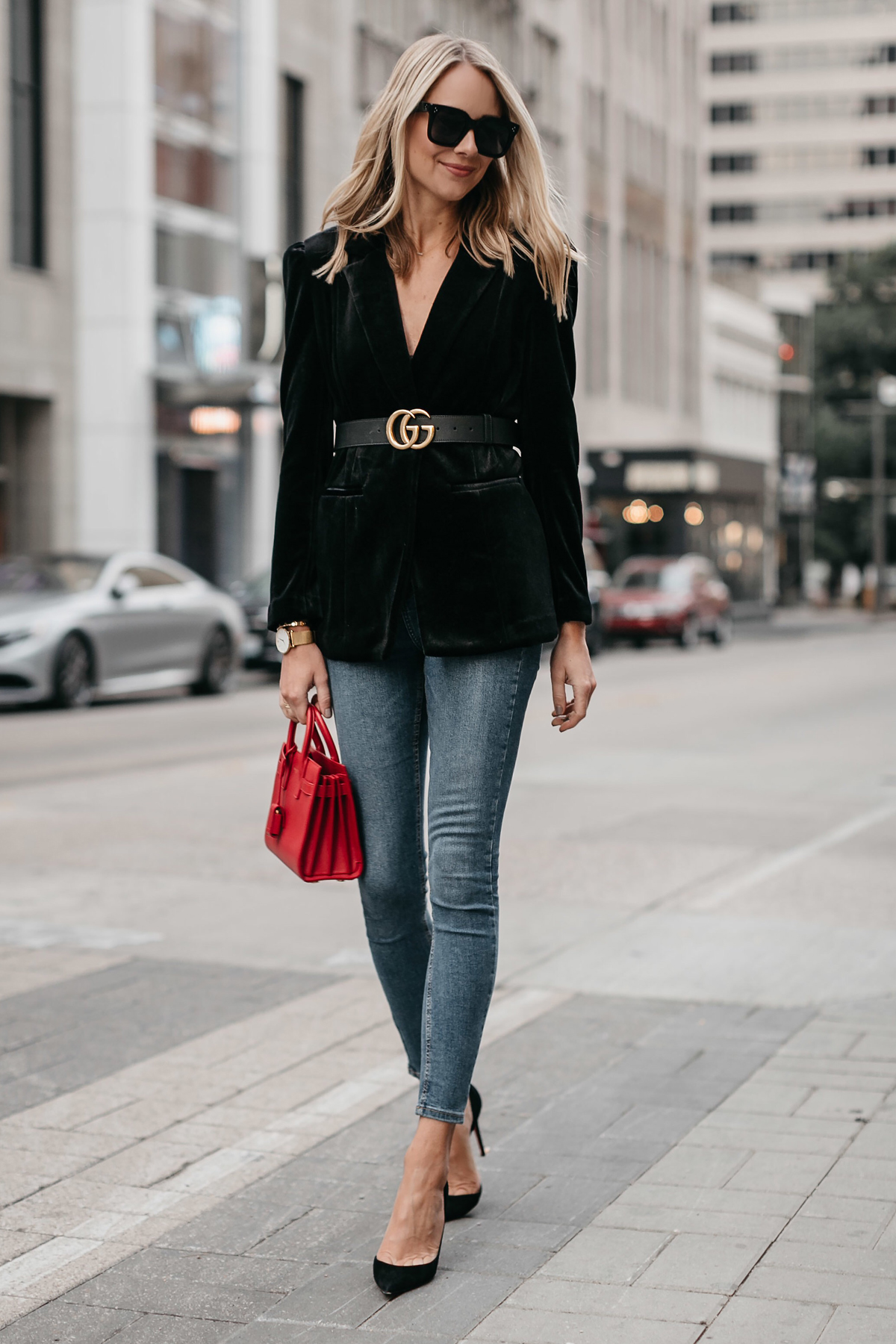 In case you haven't noticed, velvet is majorly trending this season. Everywhere you look, there's velvet! Velvet tops, velvet pants, velvet shoes, even velvet handbags. Personally, I am loving this trend. Velvet is such a fun yet sophisticated material that adds a lot to your wardrobe. For example, this black velvet blazer.
With the holiday season coming up, stocking up on a few favorite velvet pieces is a good idea. Therefore, I grabbed this chic black velvet blazer from Nordstrom the other week. Of course, a blazer is a classic piece which already makes it a great purchase. However, adding velvet to a blazer makes it unique, playful, and so on trend. For this particular look, I did something very nontraditional. Instead of wearing blazer open with the typical camisole, I belted it! By doing so, it elevated my outfit instantly. Plus, the gold in the belt made the black velvet blazer pop even more. However, to keep the overall look casual and hip, I paired it with a great pair of denim.
I absolutely love this look and will be a repeat offender of it, for sure! Truly, add a velvet blazer to your arsenal this holiday season. You'll be covered outfit-wise for any number of festive events!
Blazer: Nordstrom | Denim: Topshop | Belt: Gucci (similar) | Heels: Christian Louboutin (similar) | Handbag: Saint Laurent (similar) |
Sunglasses: Celine (similar) | Watch: Larsson & Jennings (similar) | Bracelet: Similar

Photos: Beckley