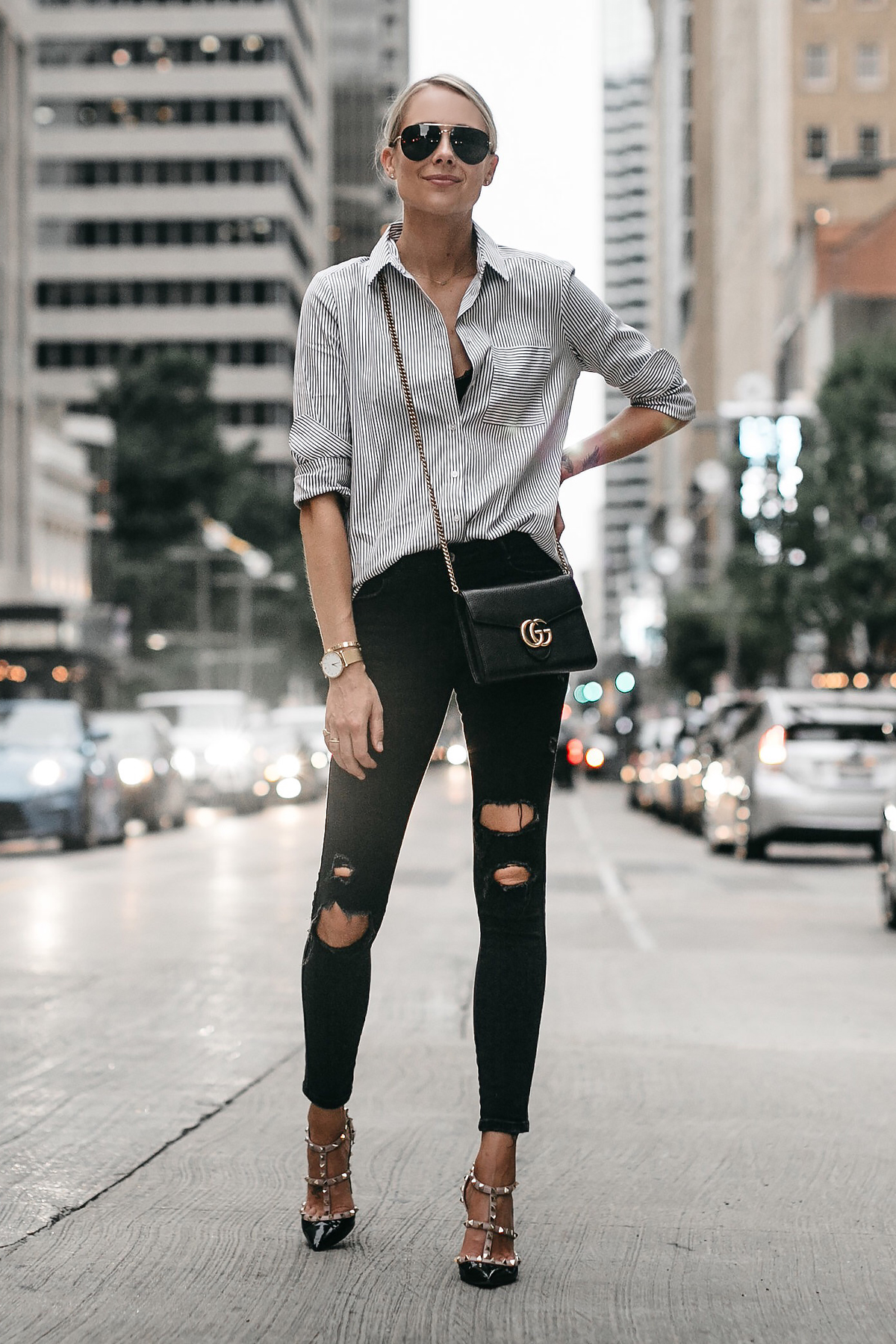 [pipdig_left]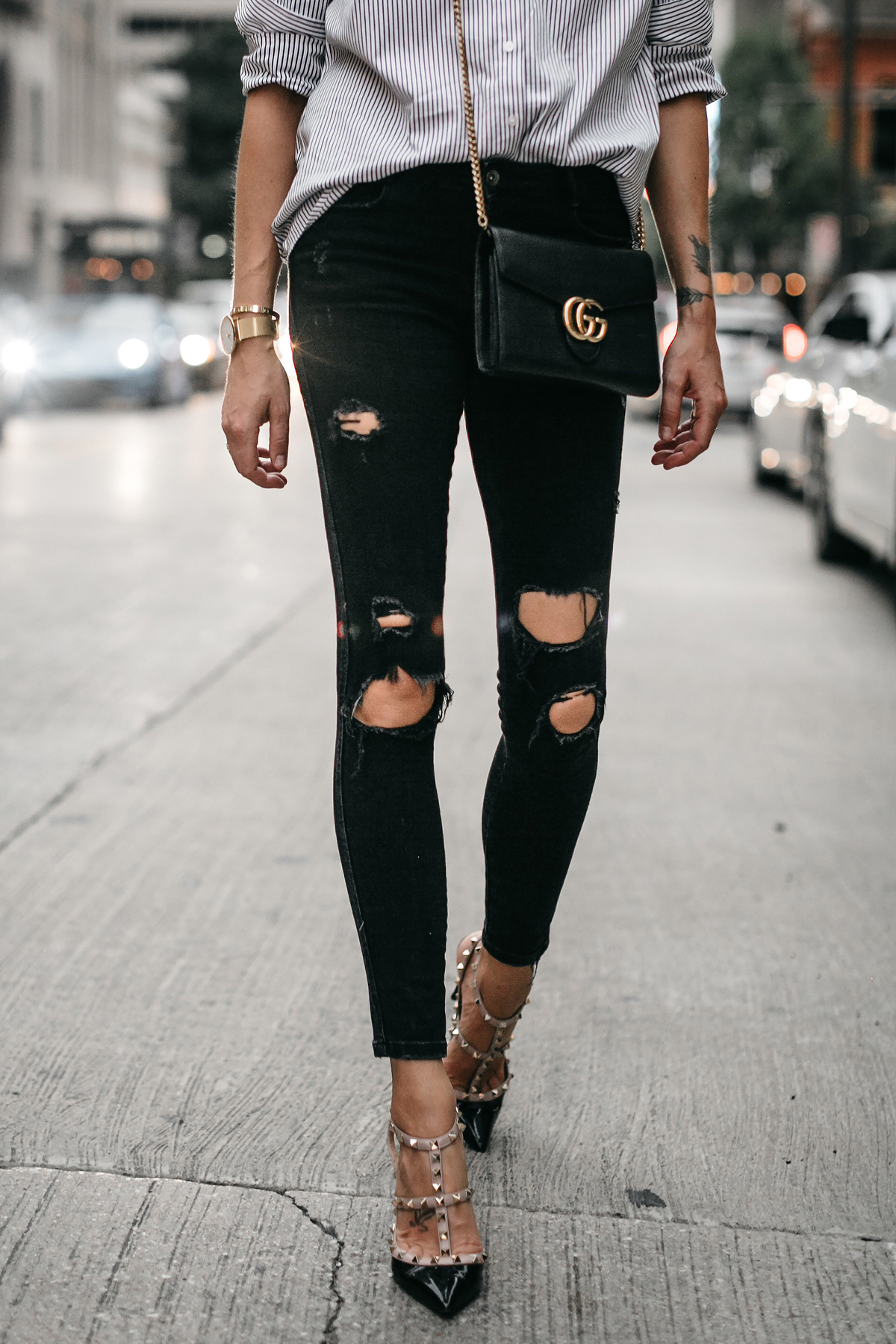 [/pipdig_left]
[pipdig_right]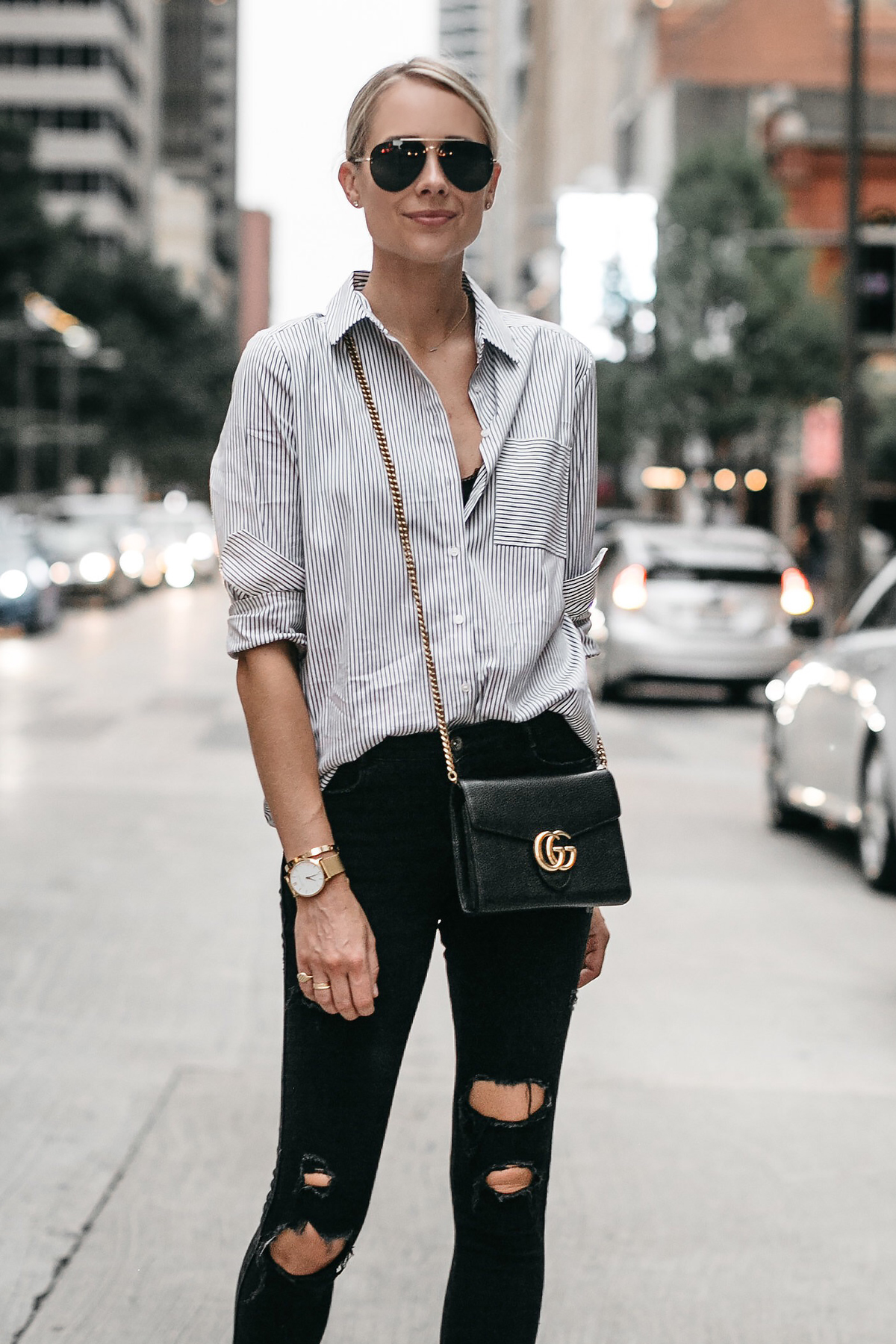 [/pipdig_right]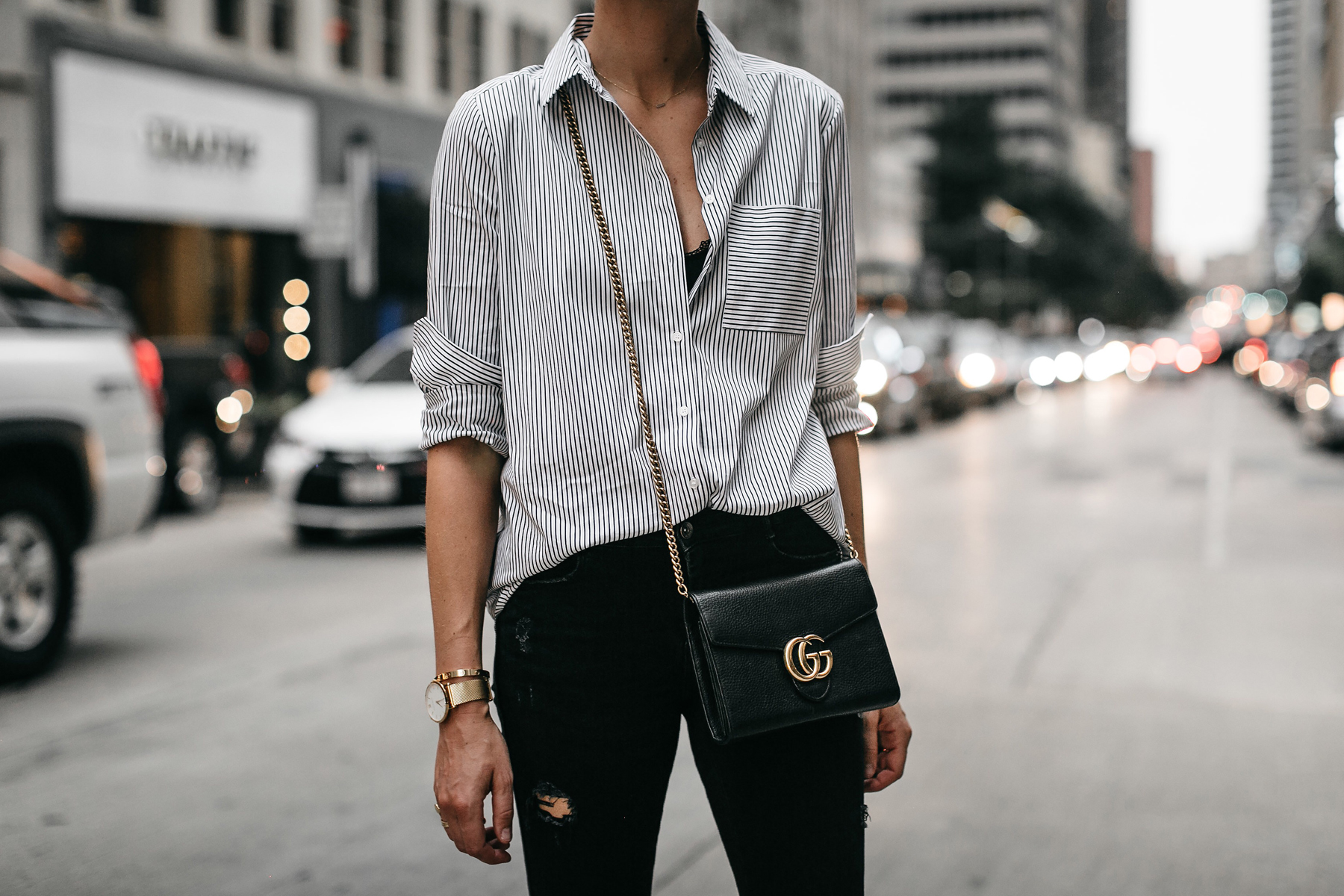 [pipdig_left]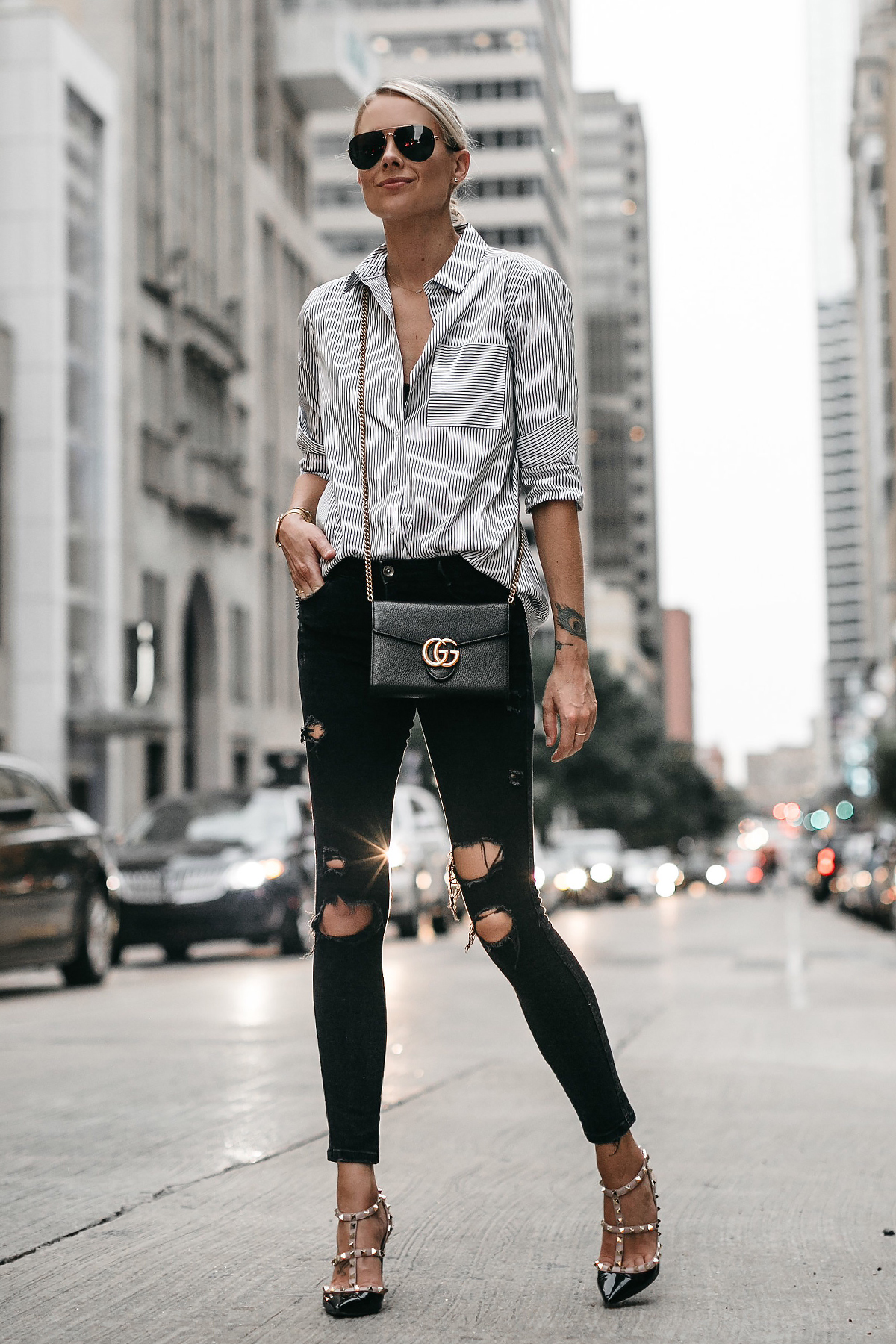 [/pipdig_left]
[pipdig_right]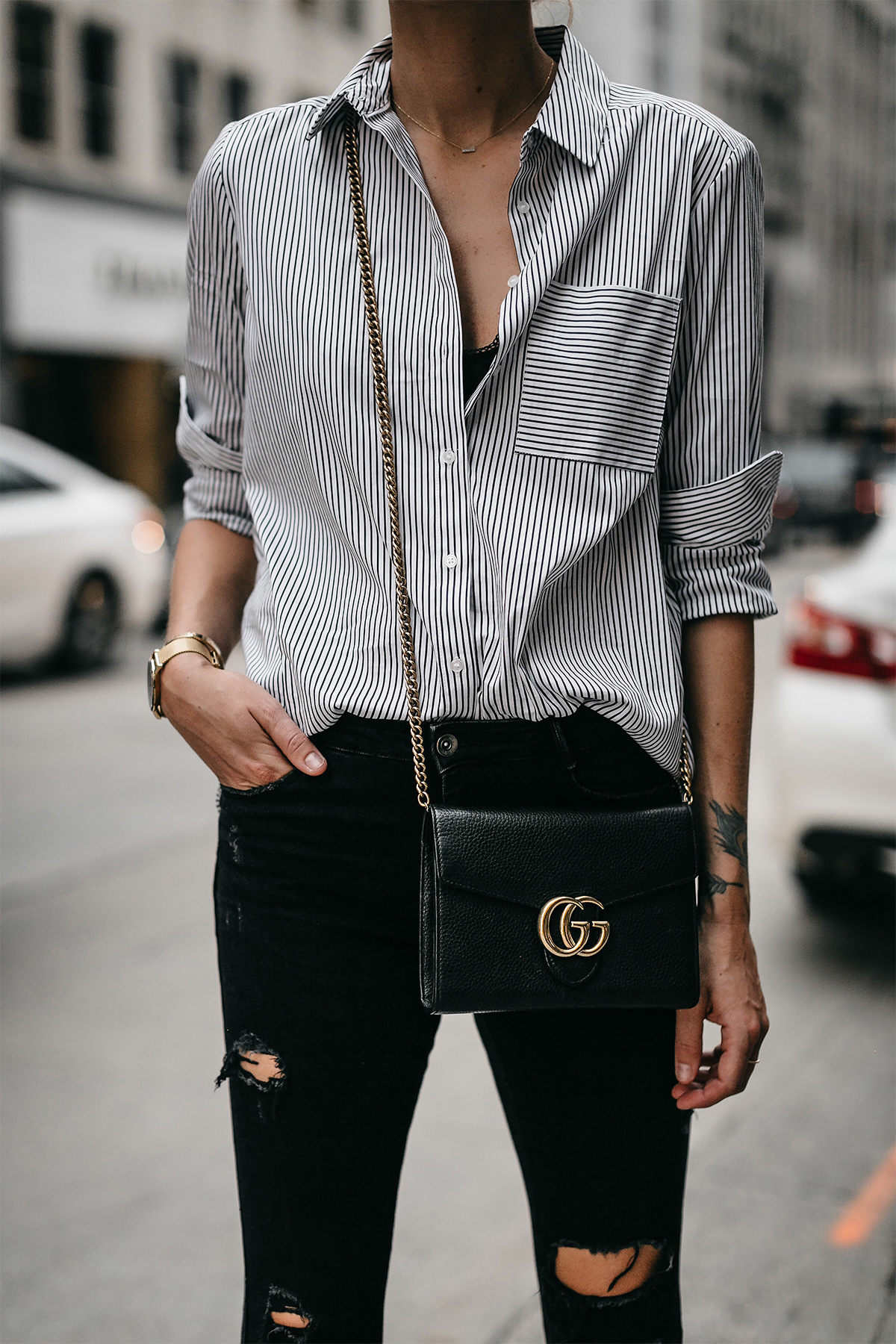 [/pipdig_right]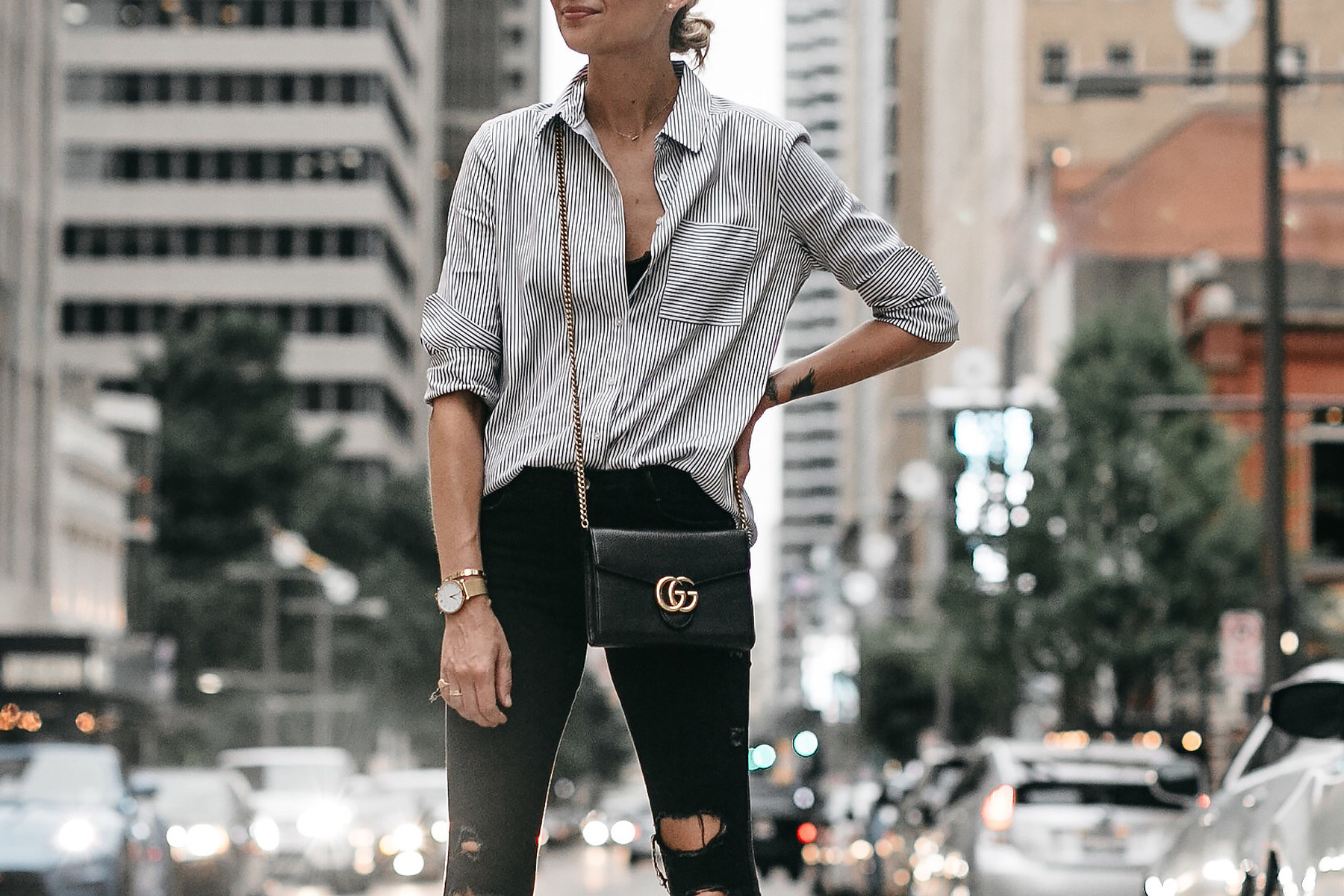 [pipdig_left]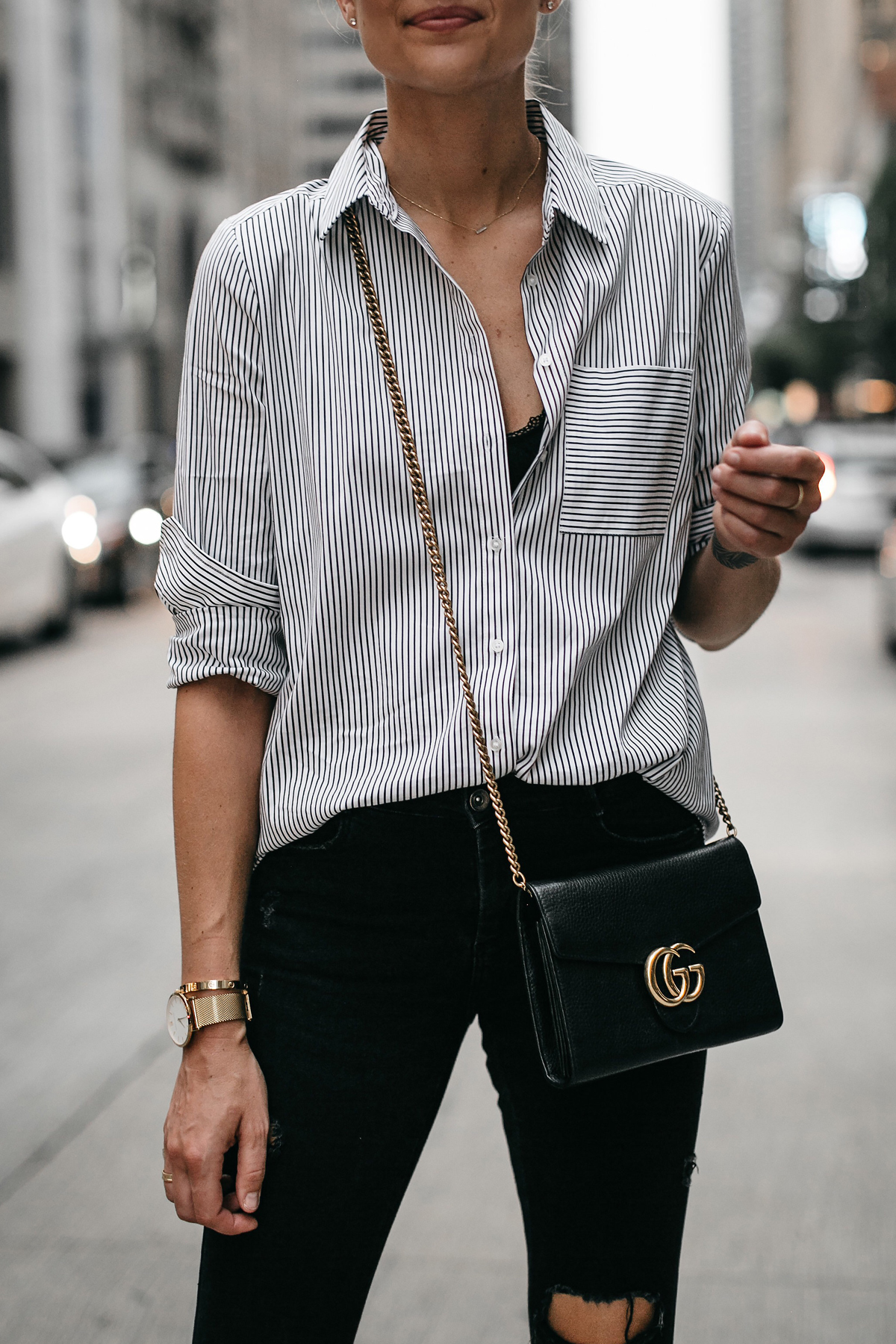 [/pipdig_left]
[pipdig_right]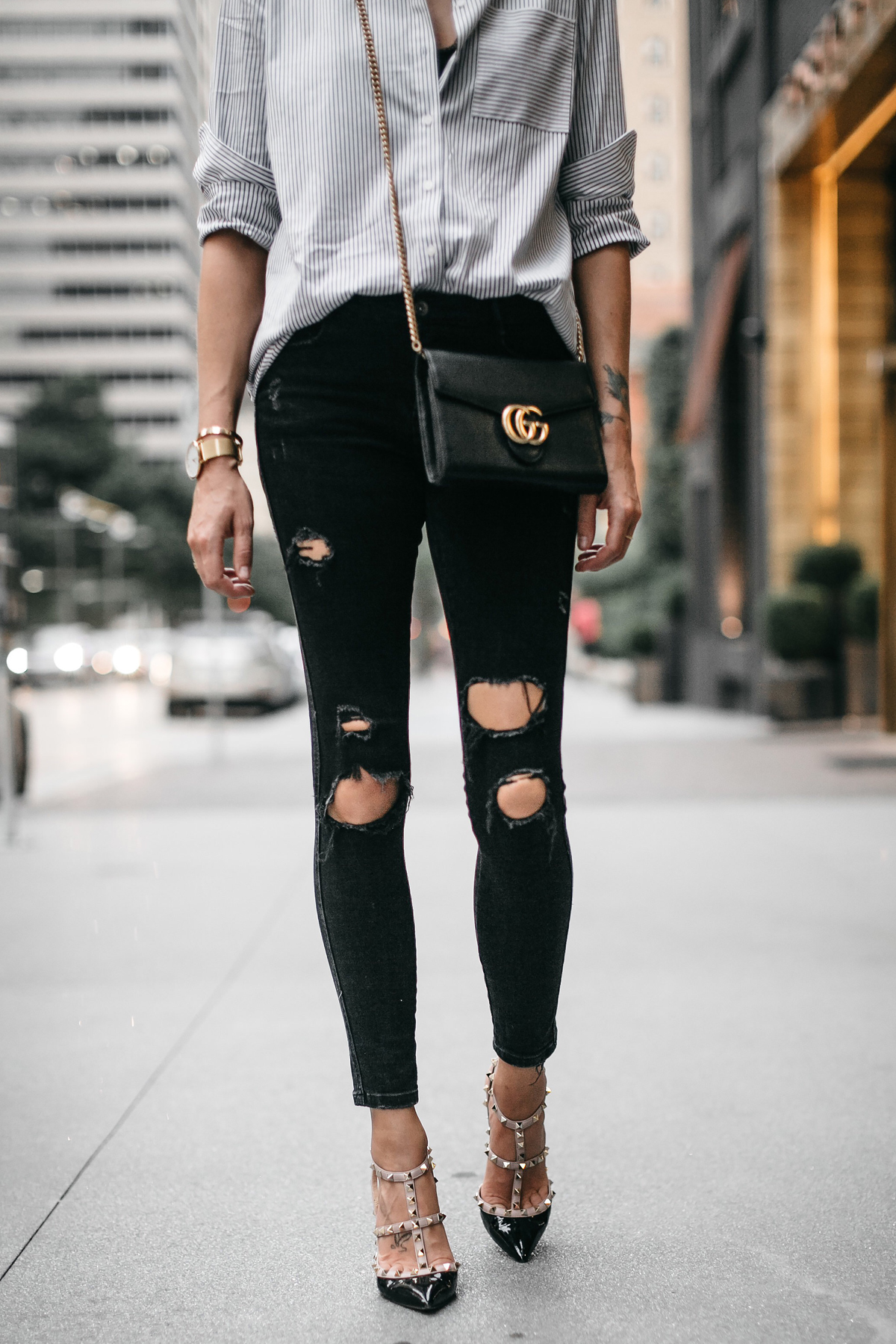 [/pipdig_right]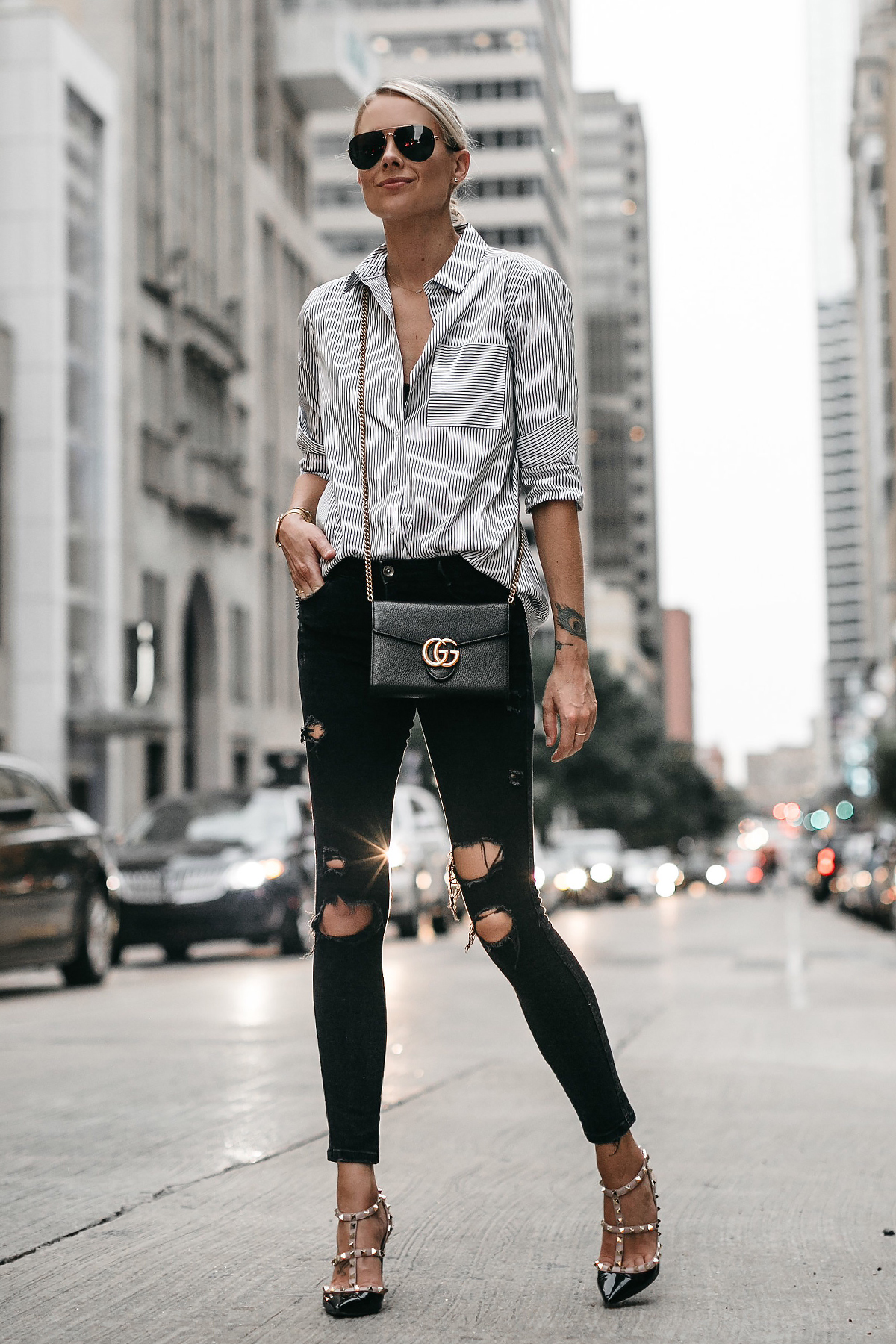 In July, I got this striped button down shirt from the Nordstrom anniversary sale knowing it would become a go-to item for me. And it has. Back then, I paired with it with a black denim skirt and flats. In doing so, the look was very casual. However, today I wanted to show you guys how easily it transitions into a great fall-time look.
Black and white in general is as classic as you can get. In addition, stripes are also classic. So, pairing those three things together to form a button down shirt is always a win. I love this striped button down shirt because of the fit and how comfortable it is. In terms of "throw-ons," this is a great one. However, because of its versatility, I was able to pair it with ripped denim and designer shoes to kick it up a notch! Which is another thing. Typically, I go easy when it comes to designer shoes because my bank account isn't fond of them. However, I am all about investing in quality product which is why I will splurge on heels when I feel its necessary. And these were a necessary splurge. Plus, designer always lasts longer (years and years sometimes!) so you really get your wear.
Attention-grabbing shoes with this classic striped button down shirt made for a look I loved. Truly, this outfit is one of my favorite examples of pairing staples with splurges, and it won't be the last time I wear it.
Top: Nordstrom | Jeans: Similar | Bralette: Similar | Heels: Valentino | Handbag: Gucci (similar) | Sunglasses: Celine (similar) | Watch: Larsson & Jennings (similar) | Bracelet: Similar
Photos: Beckley