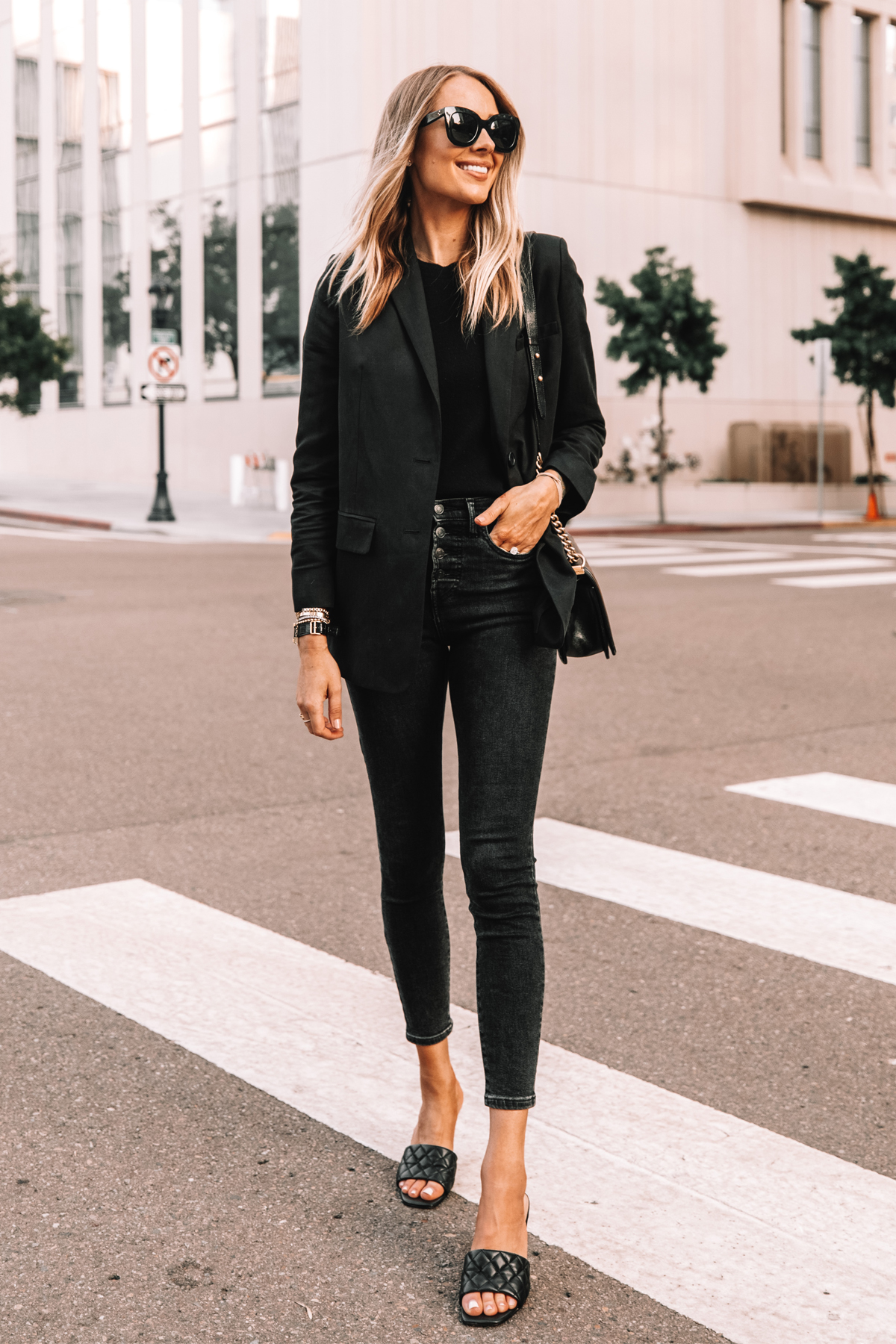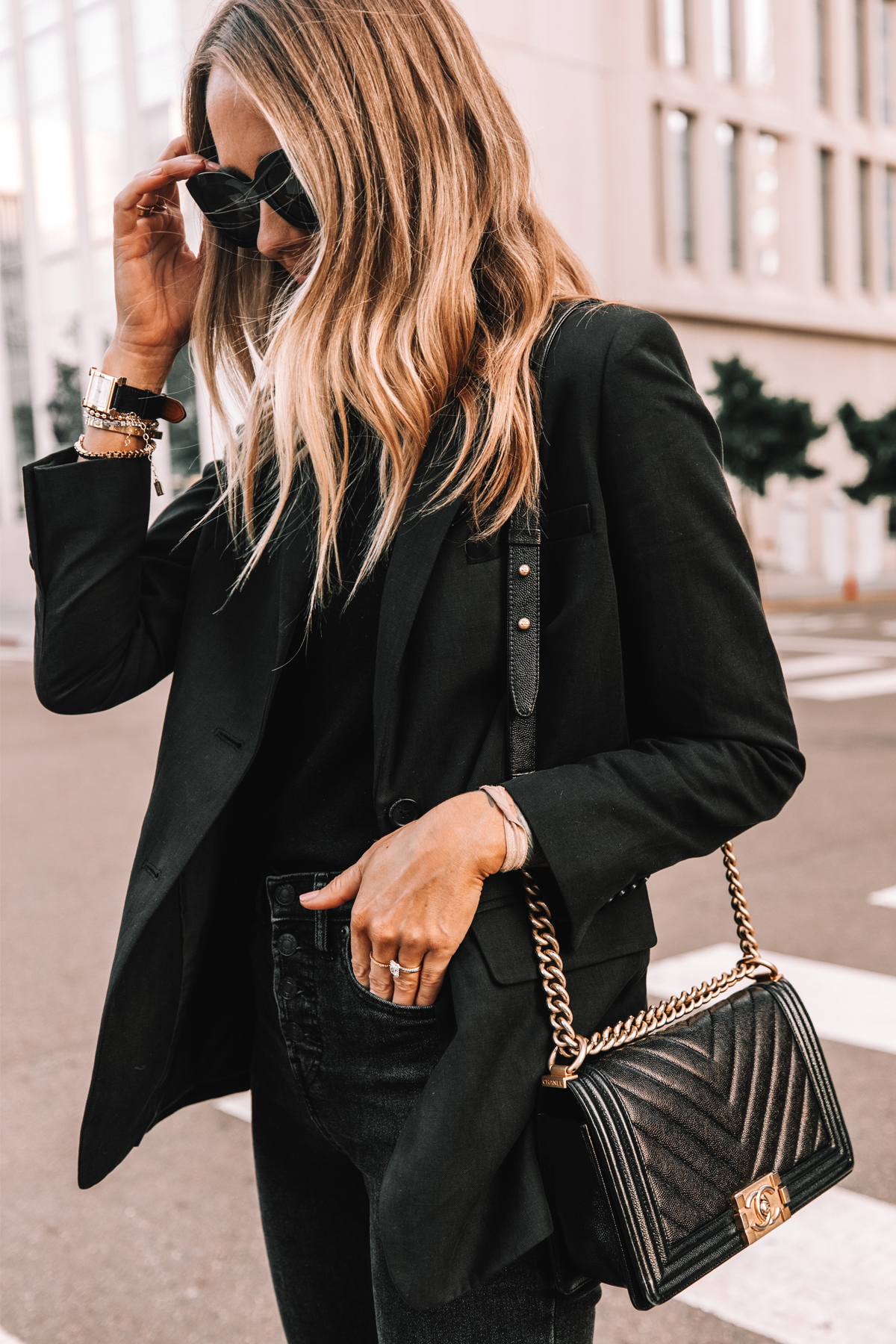 With fall around the corner, it's time to take inventory of your fall wardrobe pieces. Are you covered on the basics? Blazers, jeans, sweaters? Do you still love them and feel great in them? If your answer is no to any of this, it's time to re-up with Everlane.
Everlane is, hands down, my favorite brand for basics. They just do them so perfectly—clean, minimal, fairly made and priced. Plus, they are high quality so they last a super long time. This all-black outfit is all Everlane! All-black is a surefire win when it comes to getting dressed, and having these pieces made putting this outfit together even easier.
The cotton-linen blazer is so sharp but feels super soft. It's menswear-inspired, so it has that cool edge to it that makes you feel even more in charge when you throw it on. It's a bit oversized, too, which is great for layering with sweaters. Everlane's cashmere tee is one of my favorite short sleeve sweaters out there and what I'm wearing under the blazer in this picture. It's as easy as a tee but elevated with the soft, luxurious cashmere! Both of these classy, straightforward pieces paired with a great pair of black jeans (like Everlane's button-fly high rise skinny jeans), make this a sharp all-black outfit.
My love for Everlane basics is nothing new. Check out some of my past posts about Everlane while you take inventory of your fall wardrobe and make a list of must-haves!
Check out: Everlane Outfits, Everlane Summer Essentials, & Everlane's White Skinny Jeans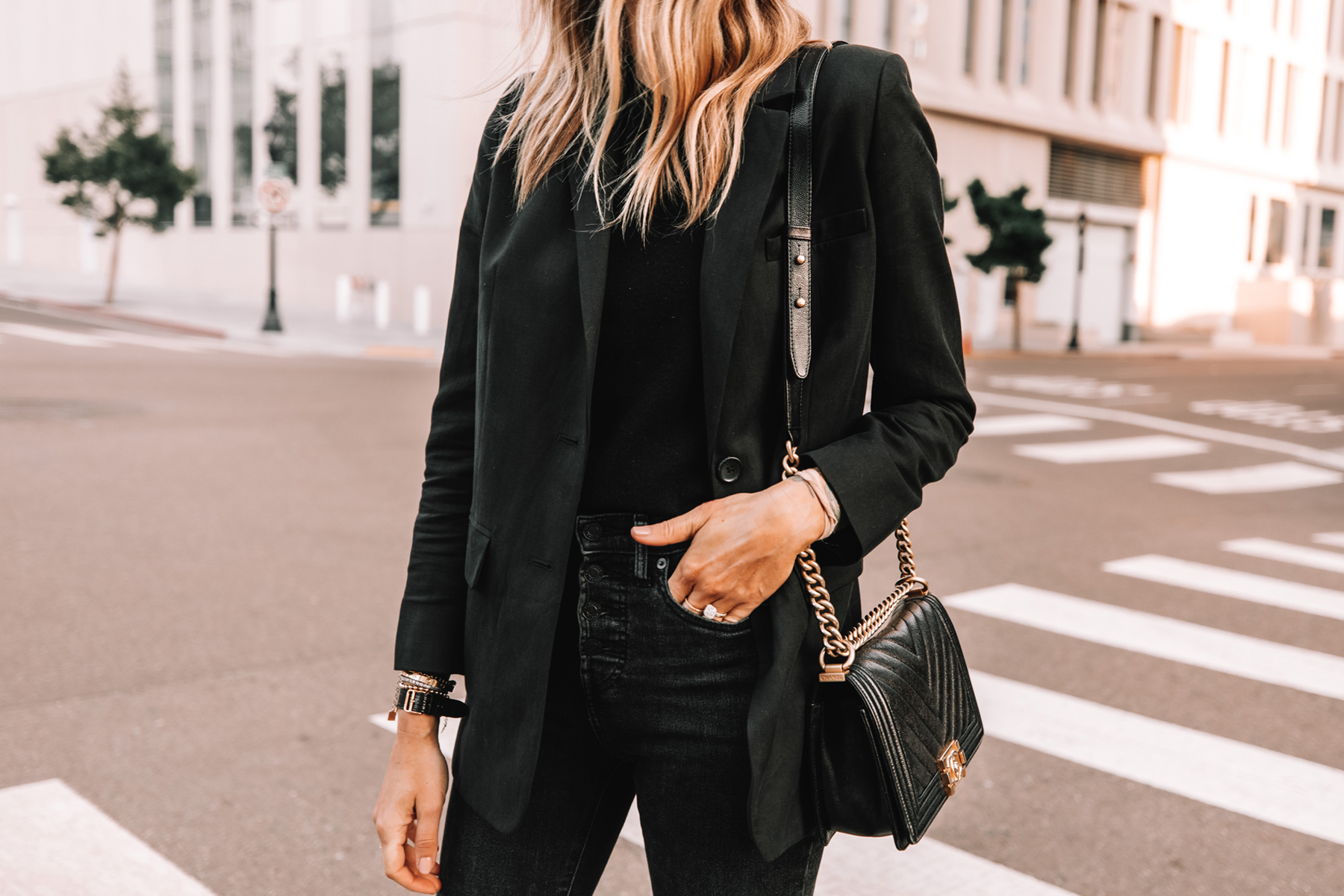 Photos: Arielle Levy
A special thank you to Everlane for sponsoring this post. All thoughts and opinions are my own.
This post may contain affiliate links, meaning when you click the links and make a purchase, we receive a commission.