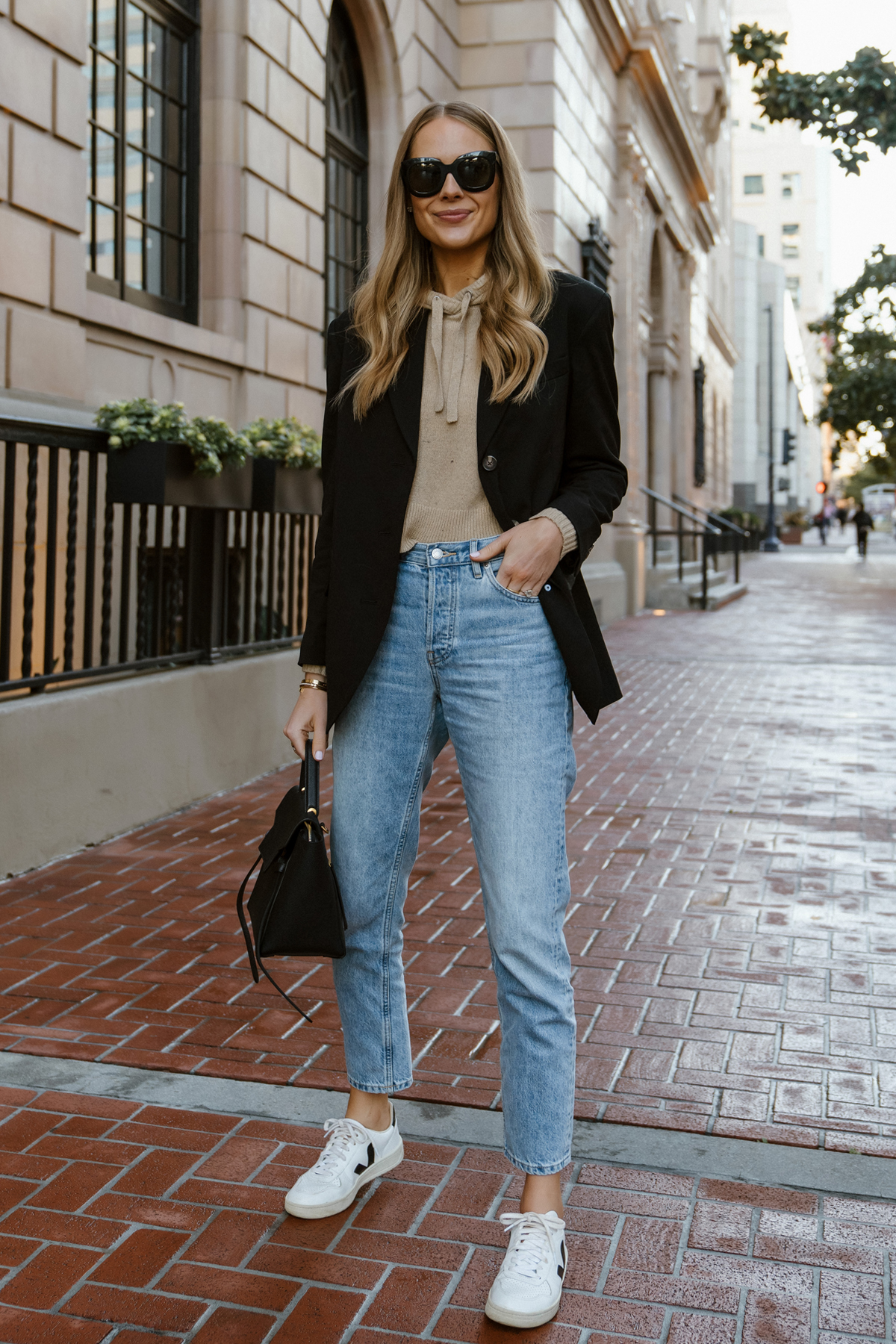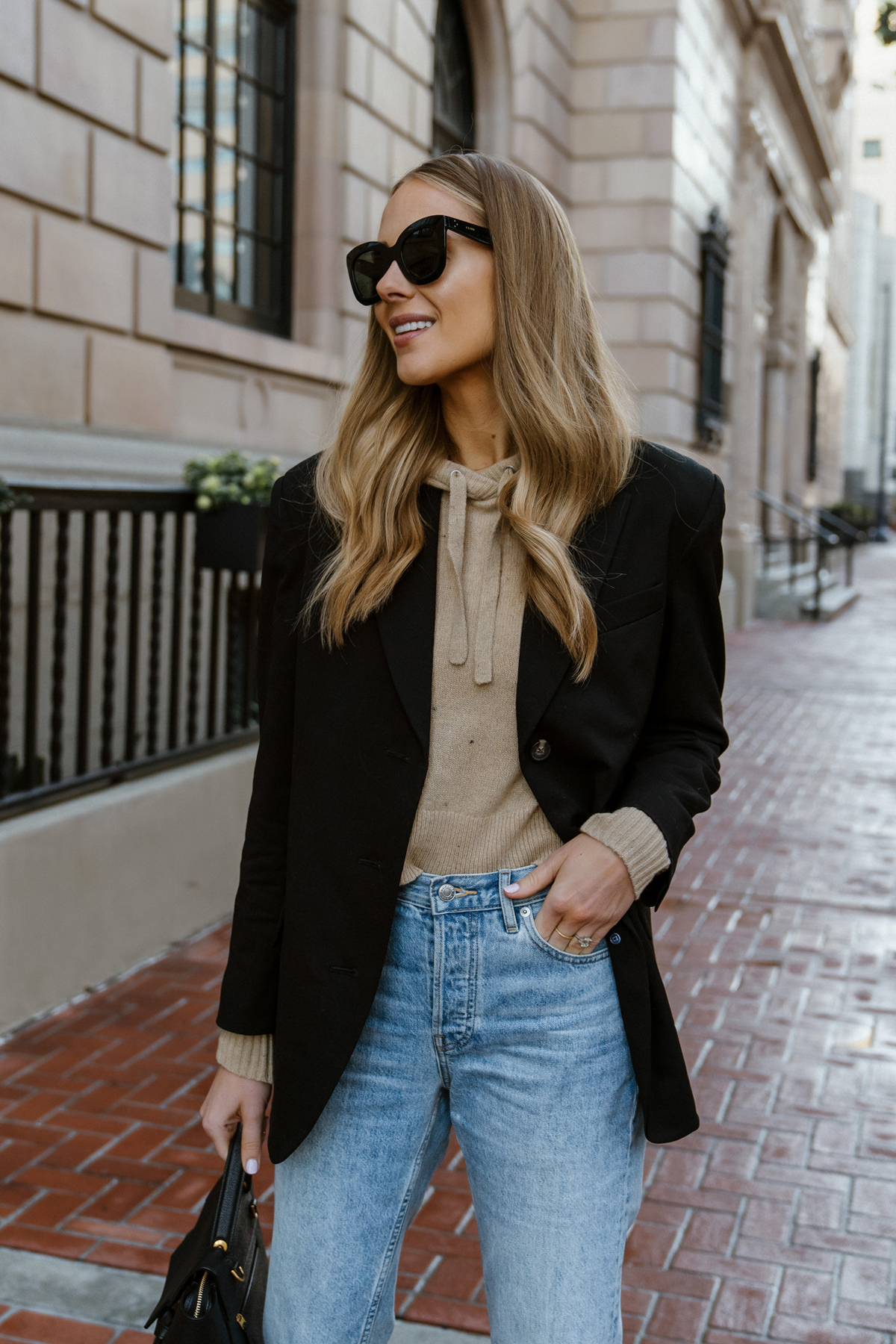 We haven't talked about Everlane in a while, so I wanted to write this post and share this outfit to ensure you guys that they're still the best ever when it comes to shopping high-quality basics!
One of my favorite casual but chic looks to throw together is a hoodie and blazer womens outfit, and Everlane has all the best pieces you need to make that happen. This blazer is what they call their '80s Blazer. It's made from Italian wool and has iconic exaggerated shoulders and a slightly oversized fit, which is what makes it ''80s" in the best way. The roominess of this blazer allows for serious layering, and that's where this cropped hoodie comes into play! This hoodie is recycled cashmere and one of my absolute favorite Everlane pieces. I've had it in the heathered cashew look for a long time now (it's currently on sale as I write this!), and I wear it all the time. So it was a no-brainer to pair it with this boyfriend blazer to create the perfect outfit for the hoodies under blazer trend. 
I just love the juxtaposition of a chic, tailored blazer over a casual, throw-on hoodie like this. You can really make it a jeans and blazer casual outfit with this pair of Everlane's Way-High denim and a cute pair of casual sneakers, like Vejas! Seriously, I could wear this every day and never tire of it.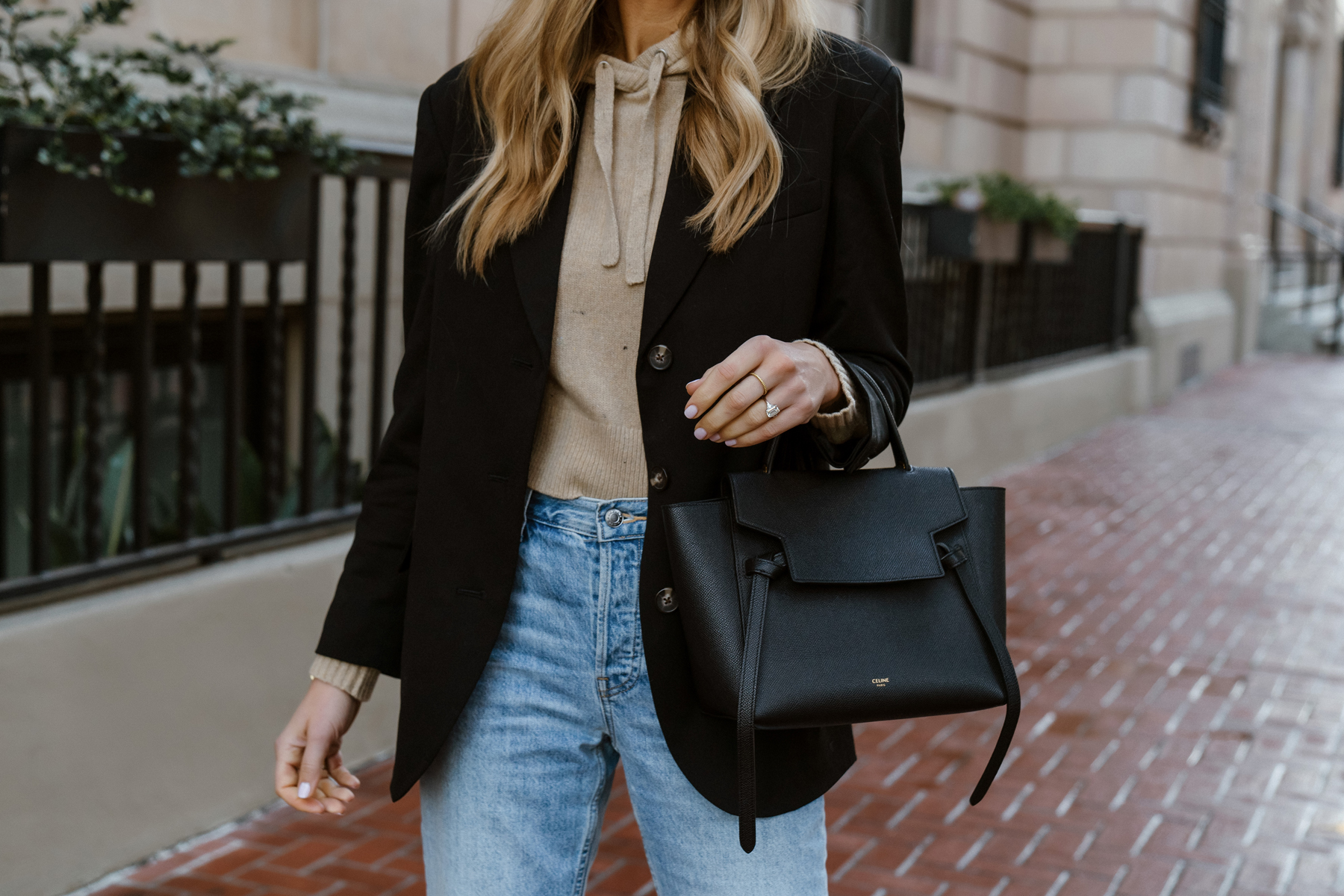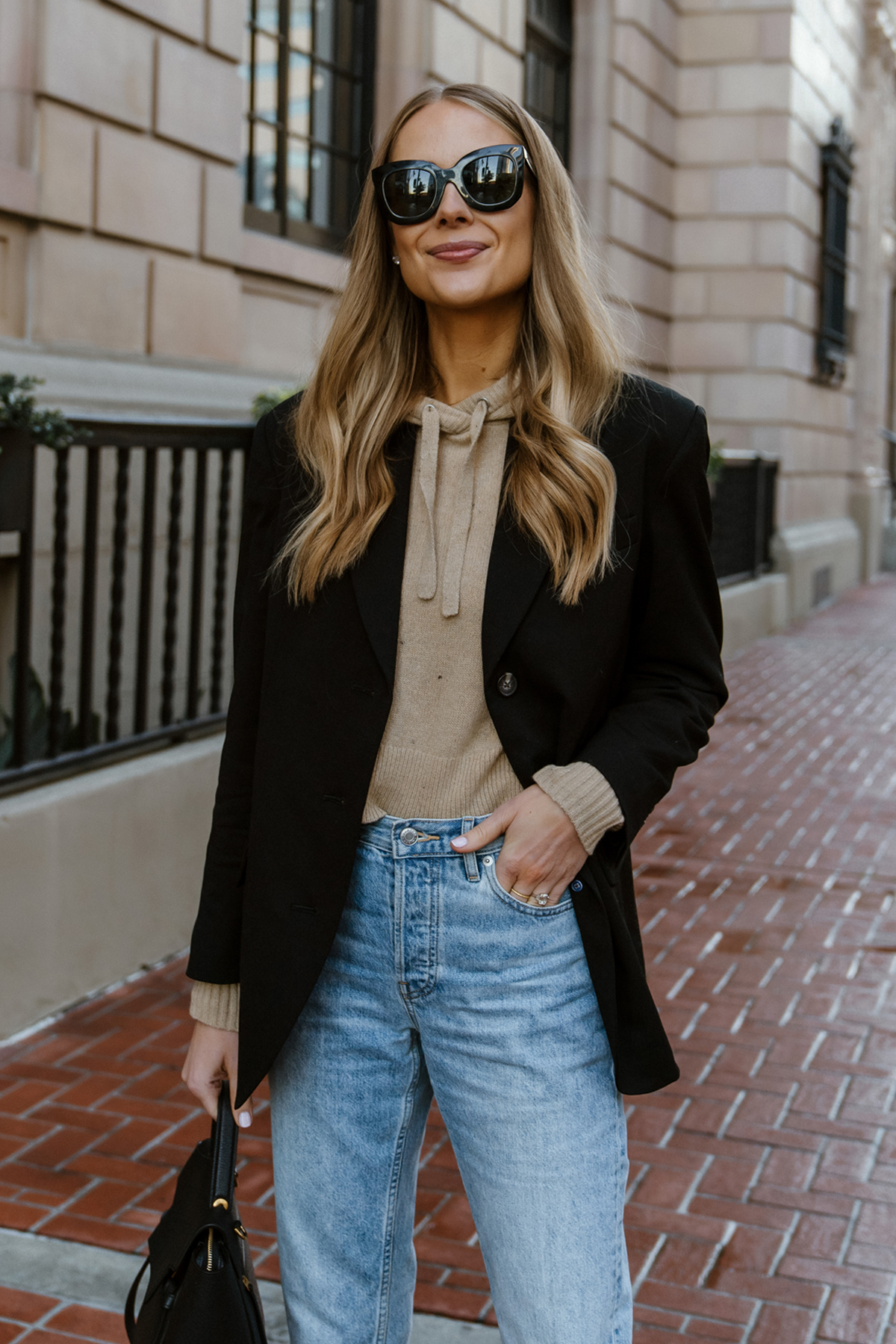 Photos: Arielle Levy
A special thank you to Everlane for sponsoring this post. All thoughts and opinions are my own.
This post may contain affiliate links, meaning when you click the links and make a purchase, we receive a commission.