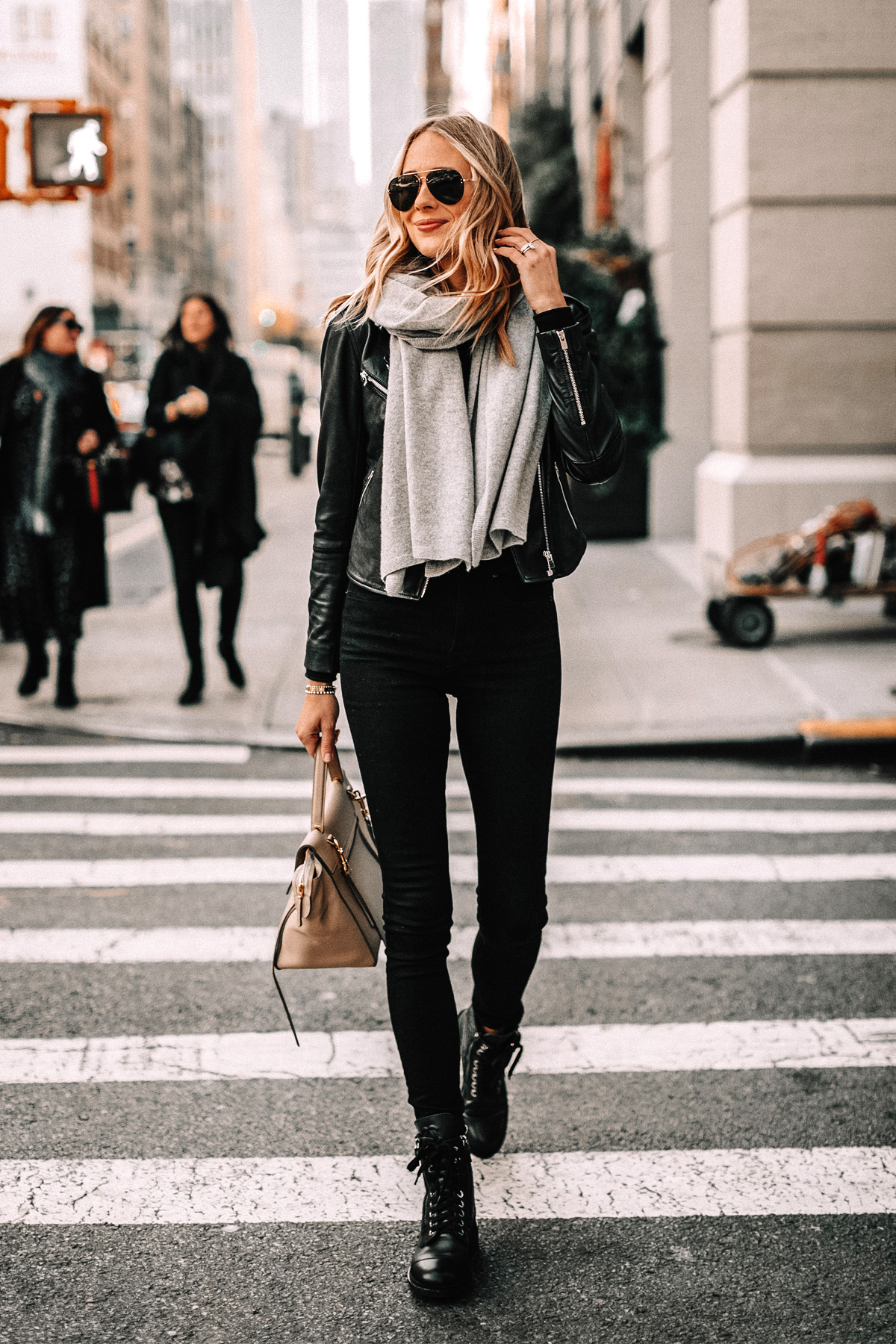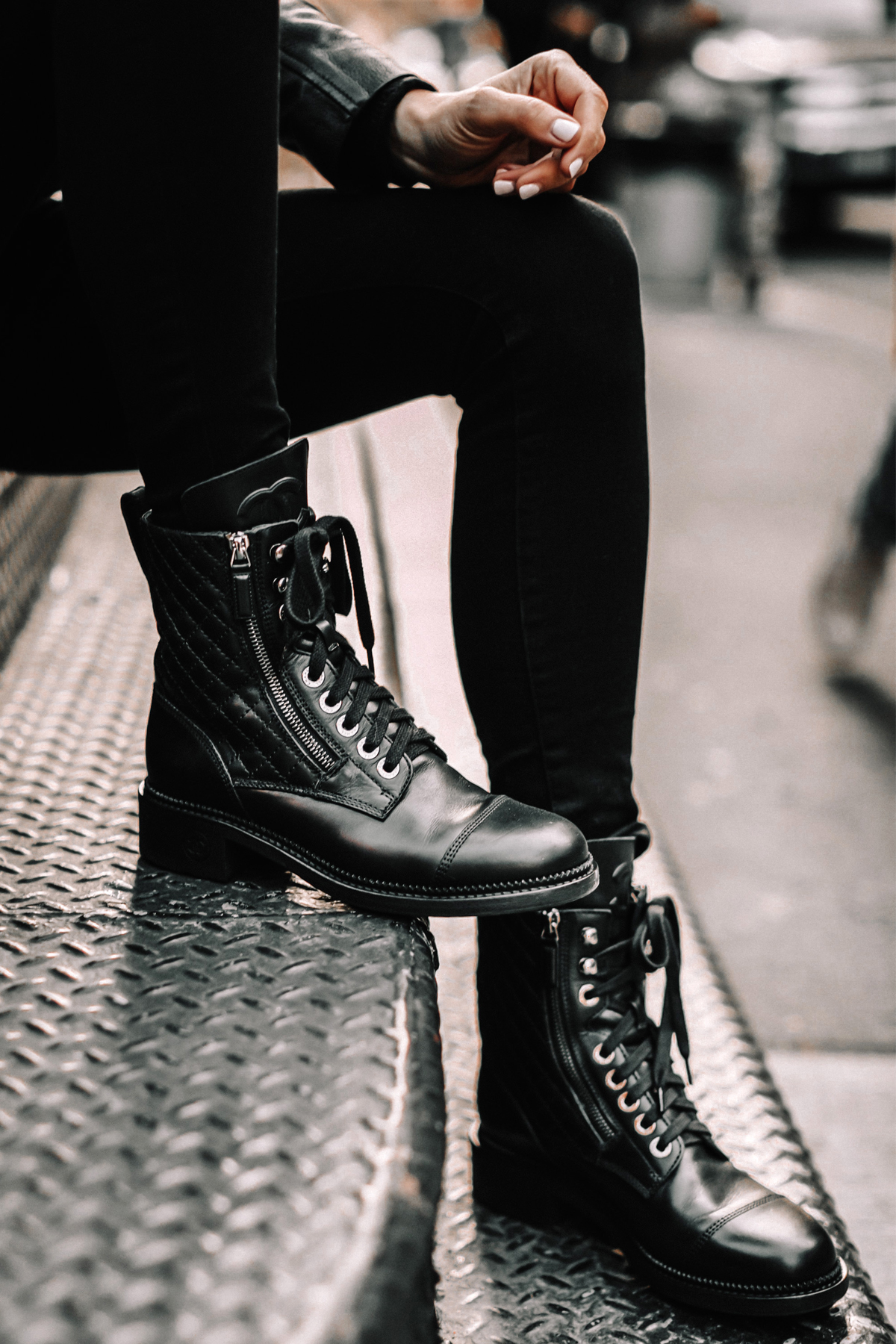 Combat boots made their comeback last year for the first time since the 90s, and I was thrilled. Of course, my taste in combat boots has changed a bit since my middle school/high school days. As soon as I saw the quilted Chanel combat boots, I knew those would be my style of choice, instead of going for the typical pair of super chunky Doc Marten's. Well fast forward to this year, and I'm still wearing my combat boots through out the winter months. I've grown so fond of the trend I've picked up a few other styles, which I'm sure you've seen on here and Instagram.
For me, styling black combat boots is really quite easy. For a fool-proof look, pair them with an all black outfit. Here, I paired my black Chanel combat boots with my favorite black leather jacket, black jeans and a grey scarf. If you're looking for something chic, yet comfortable, pair with faux leather leggings as seen here! What's great about combat boots is they can be dressed up or down and as we transition from winter to spring, you can pair them with dresses for an effortlessly chic combo. Don't worry, it's not too late to grab a pair of combat boots if you've been holding out!
Combat Boots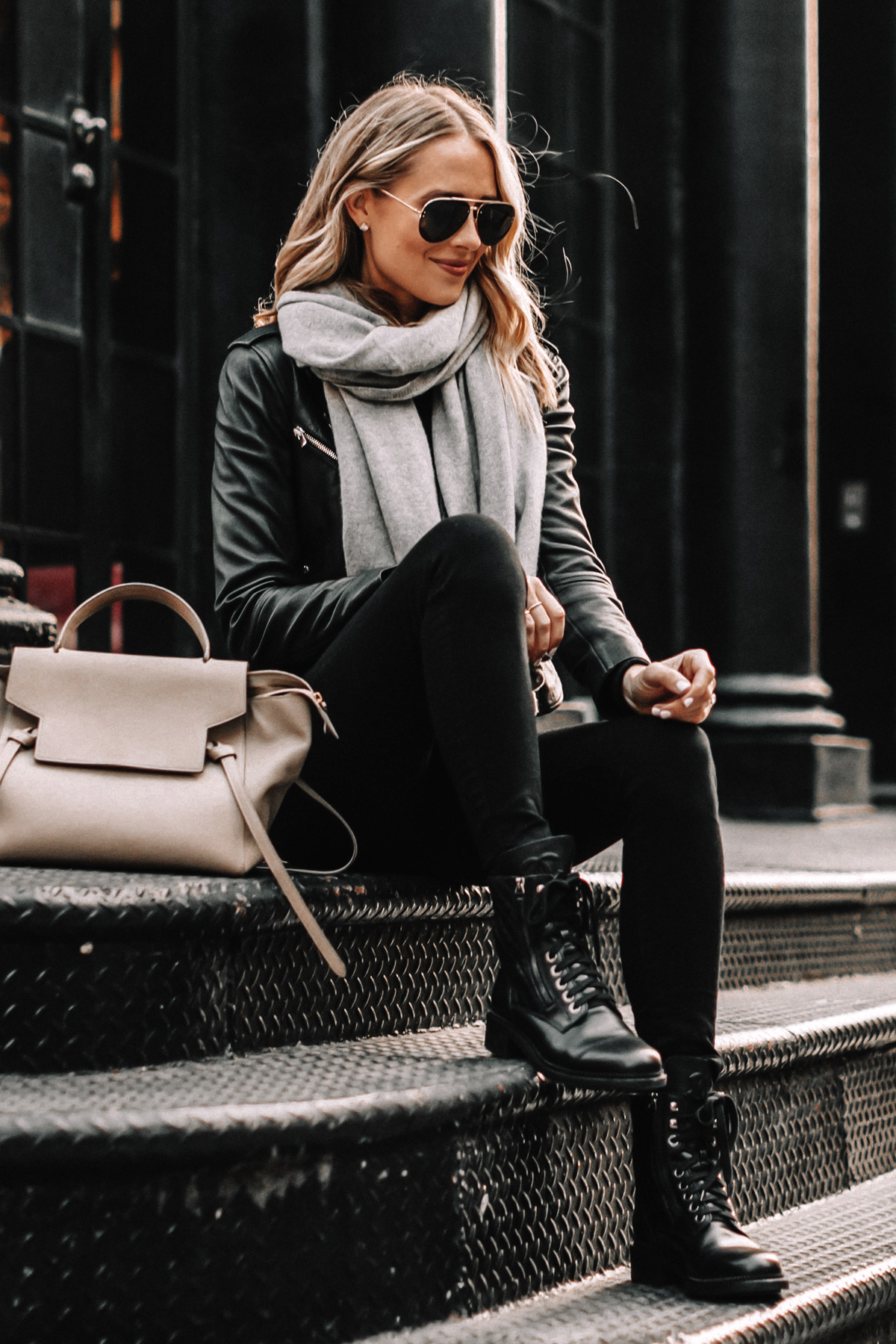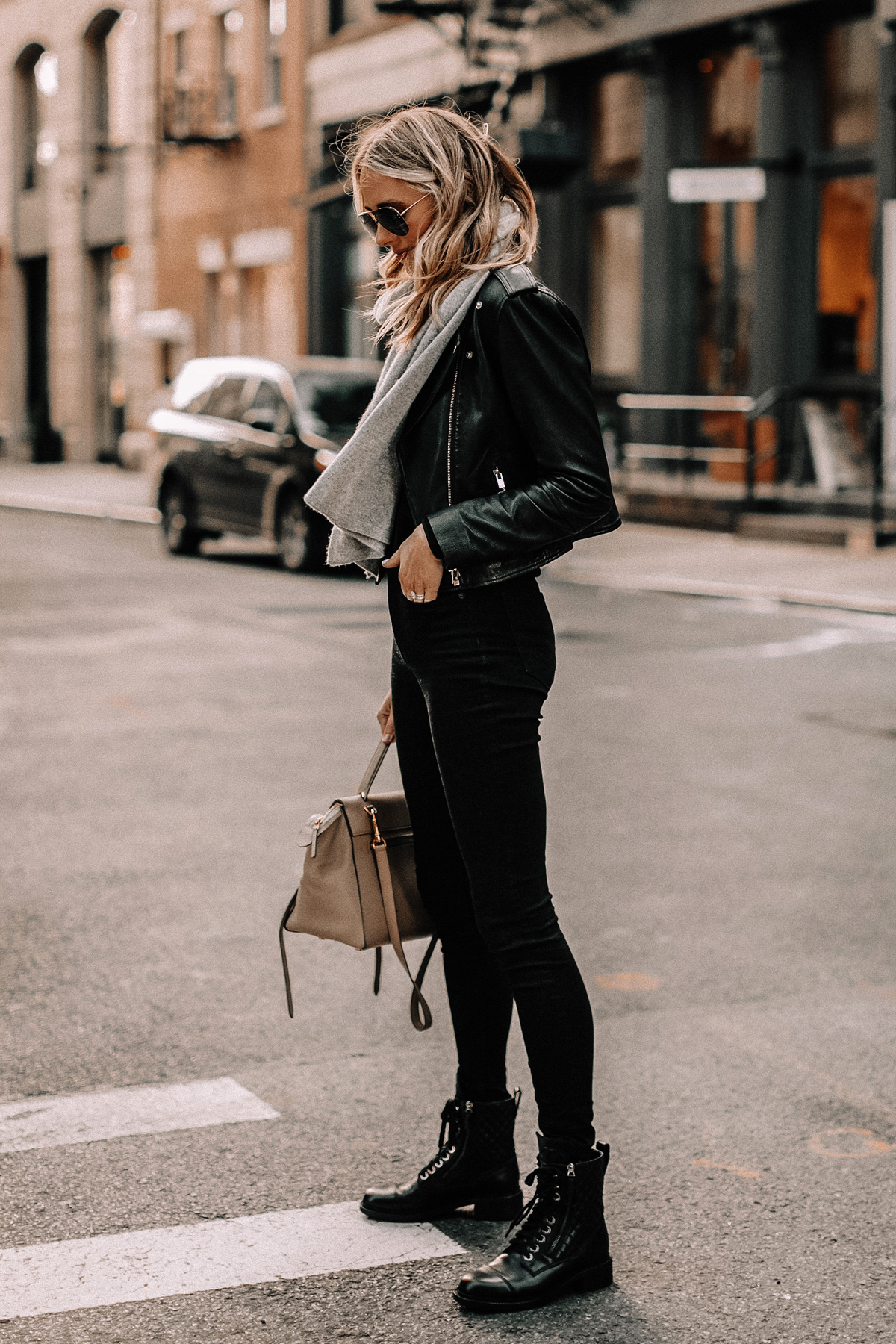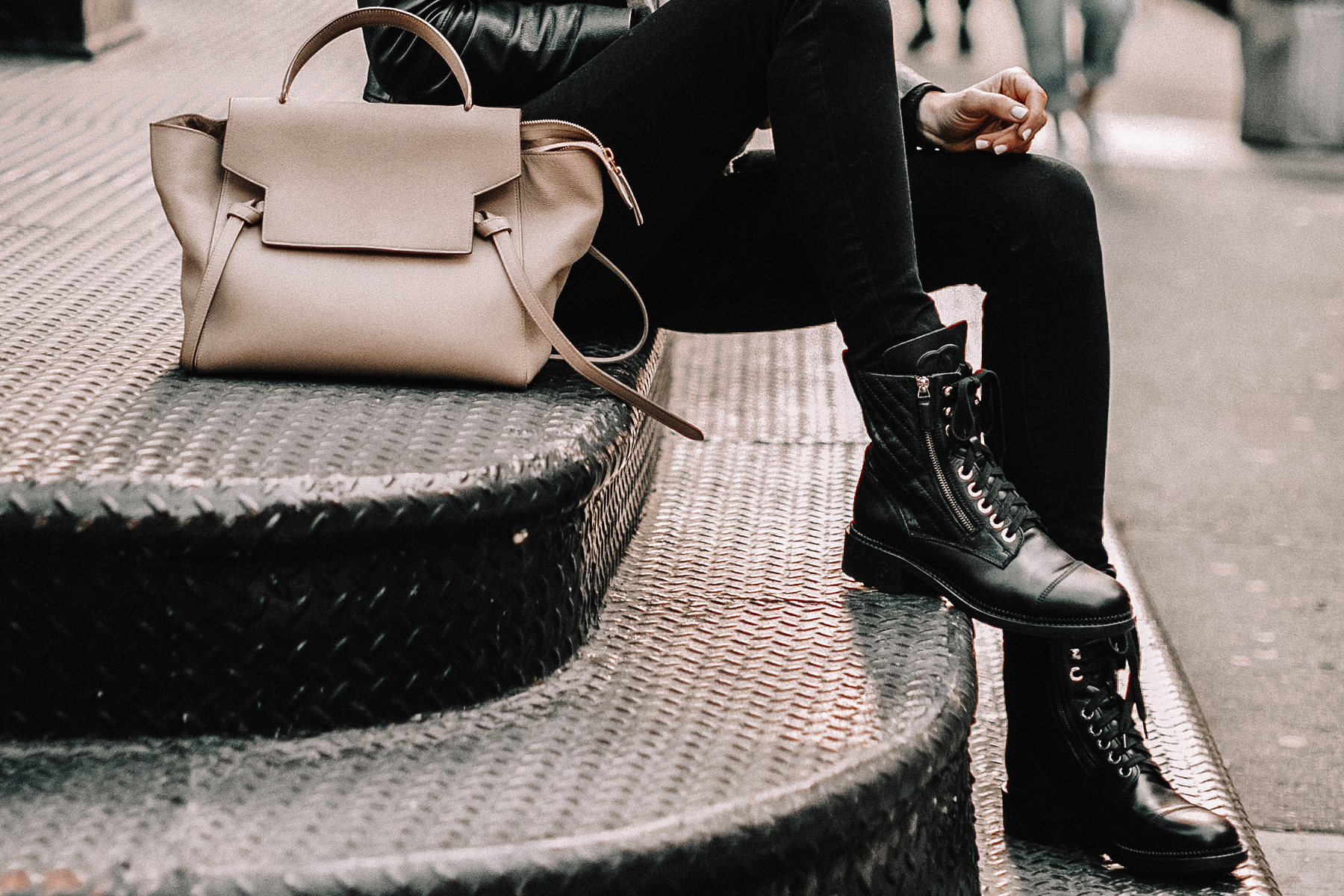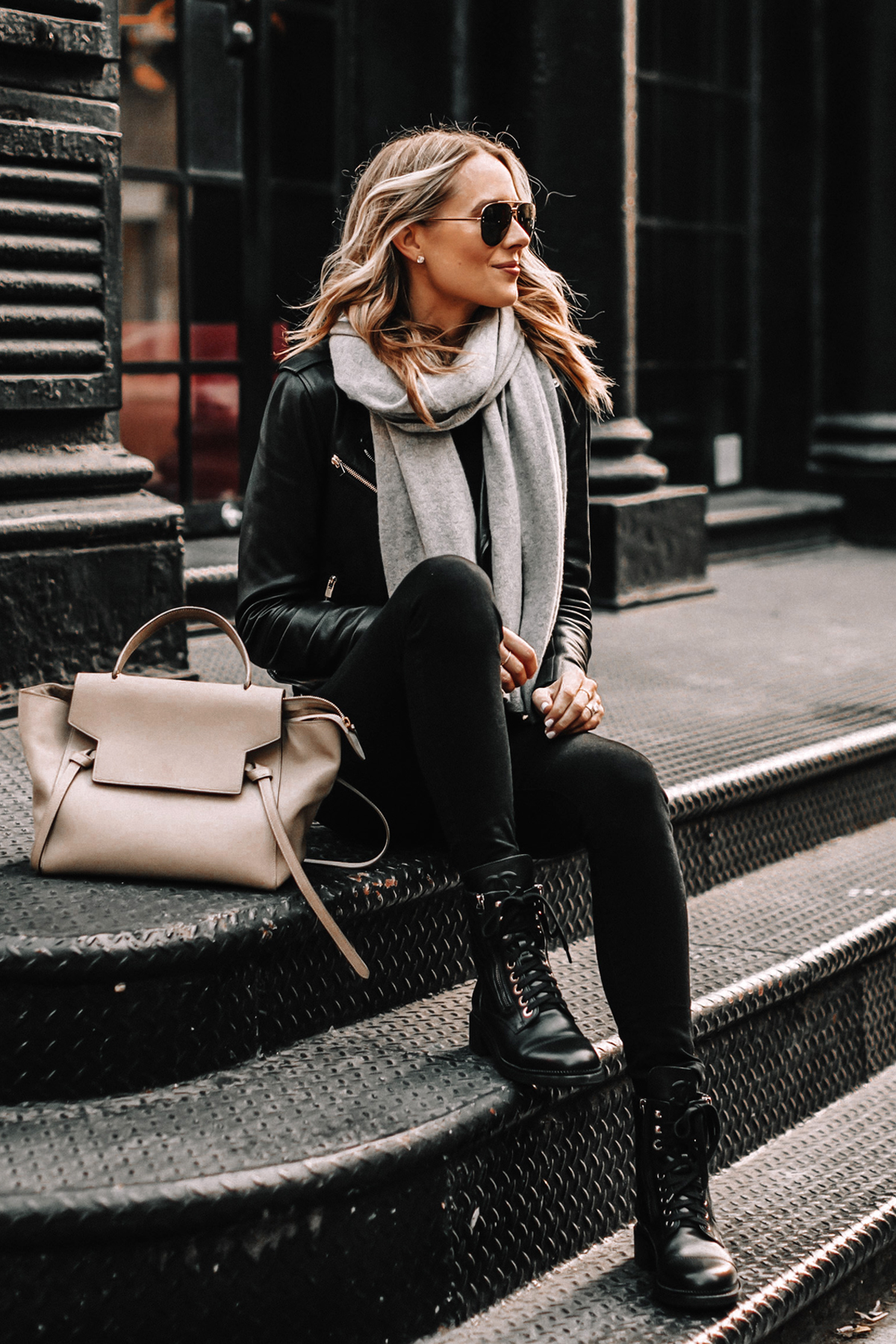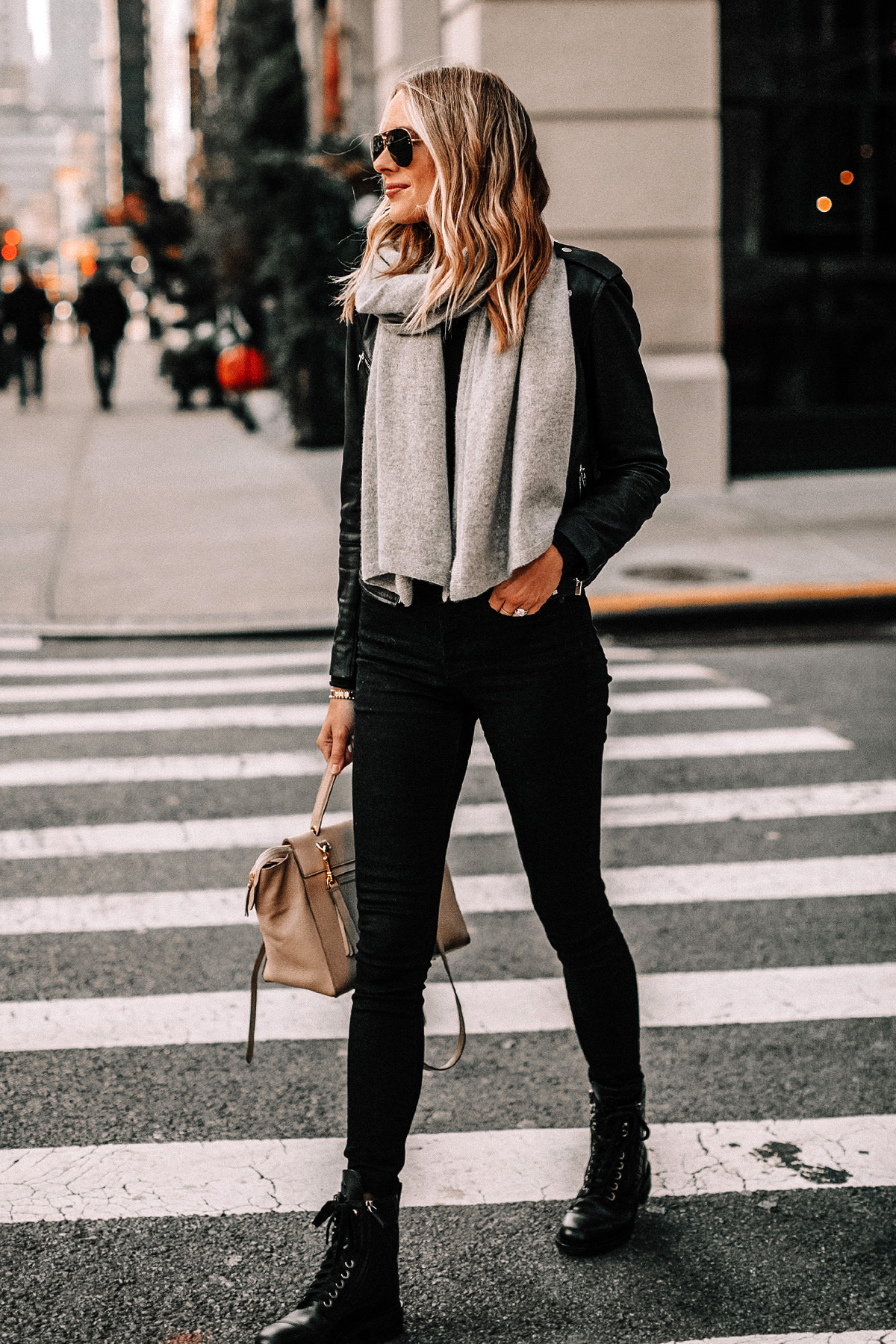 Photos: Beckley
This post may contain affiliate links, meaning when you click the links and make a purchase, we receive a commission.