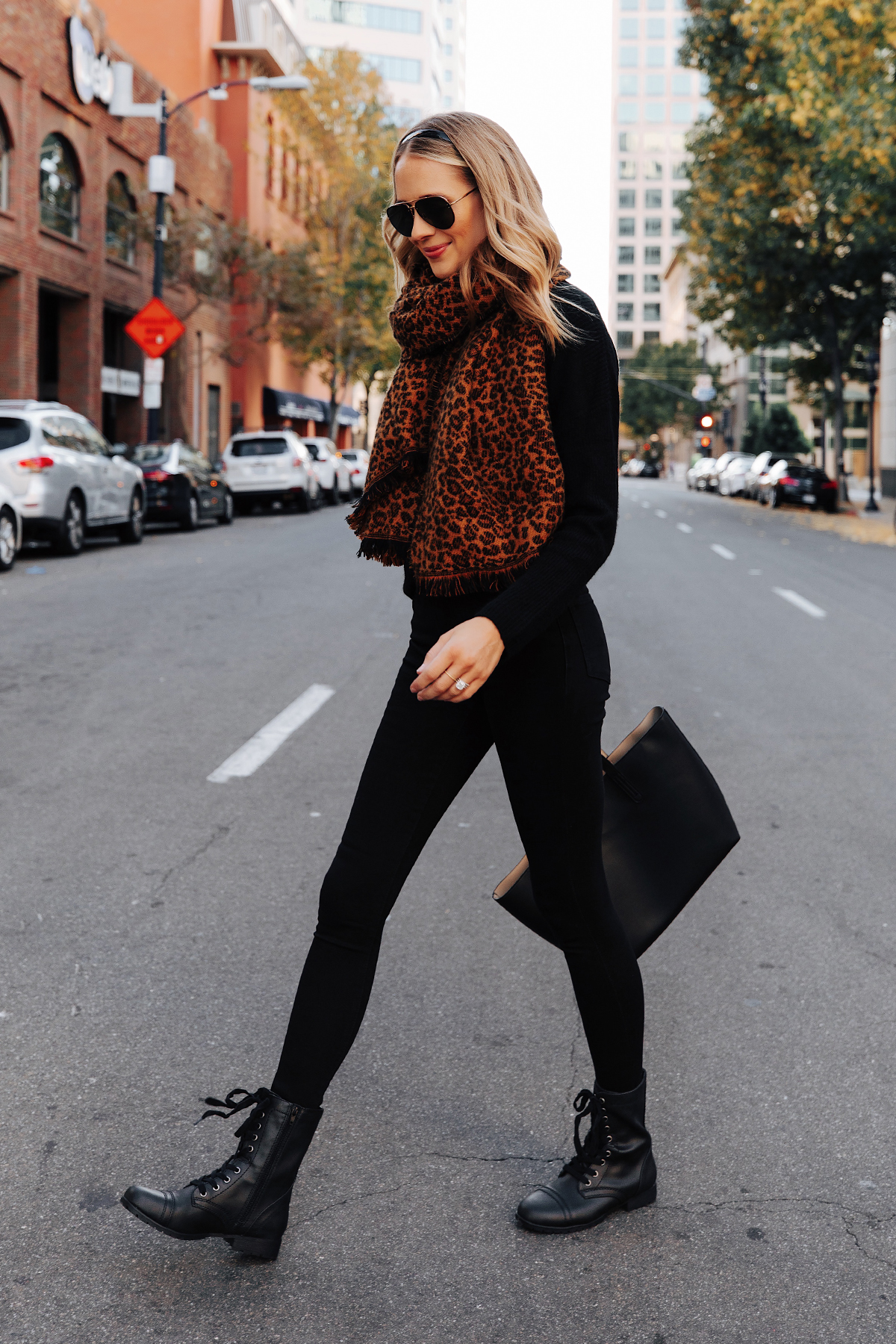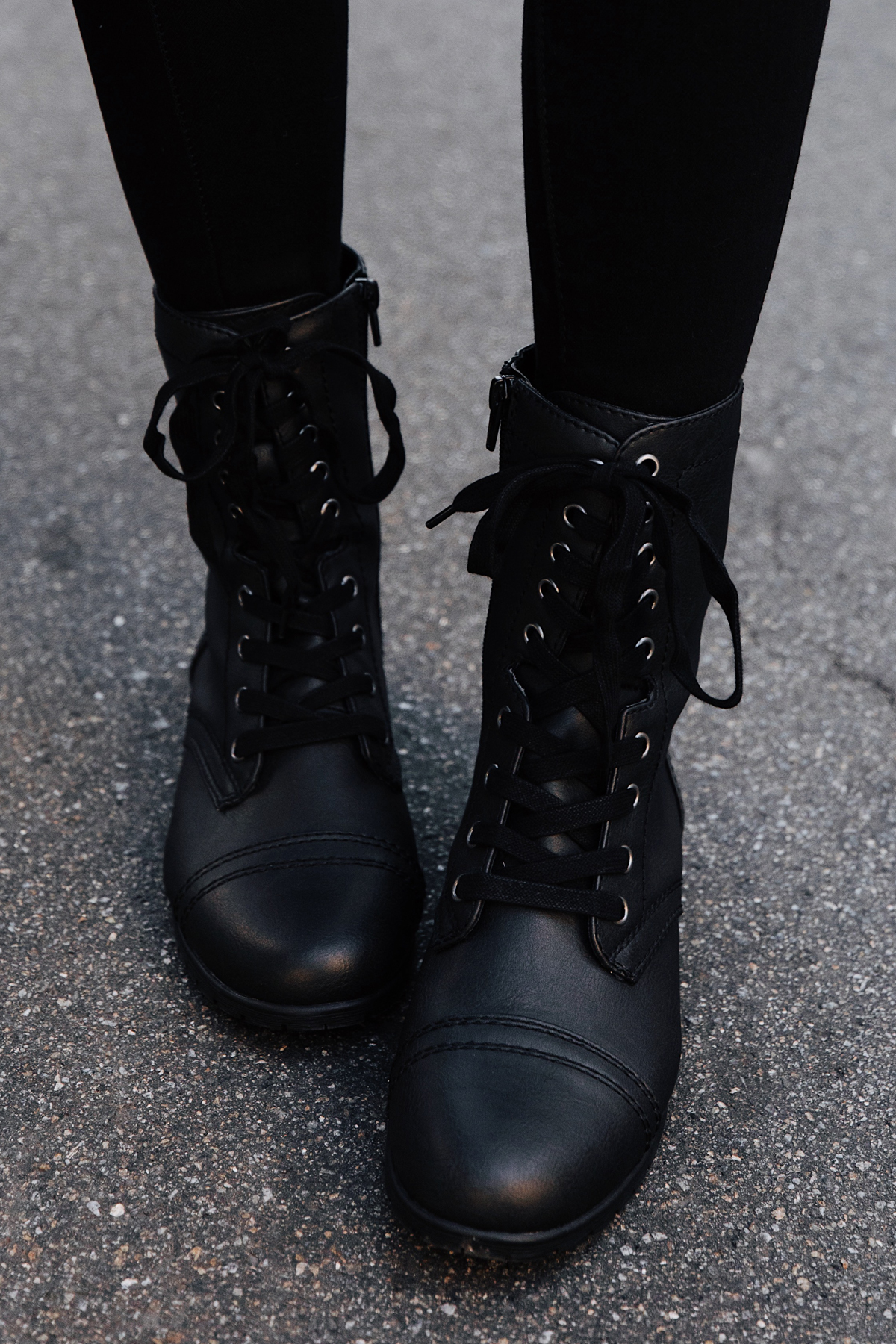 Last week, I told you guys all about my newest love interest: my Chanel combat boots. These bold boots are absolutely making a comeback so I fully support everyone investing in a pair, but I also realize that getting a designer pair like Chanel may not be feasible. Thusly why, if you are wanting a pair of the season's hippest boot, Walmart has amazing options at incredible prices!
These tall, lace-up combat boots are so good and so affordable at just $19.98! Combat boots under $20?! Yes, please! Plus, Walmart is killing the fashion scene in general right now, so I was easily able to put this entire look together with these affordable combat boots as my focus. Since they're edgy, I added a pop of feminine flirt with a leopard scarf and a simple headband and ended up creating a look I love. 
You don't have to break the bank to stay on trend—you just need to go to Walmart and get lost in their amazing fashion finds. 
Winter Accessories