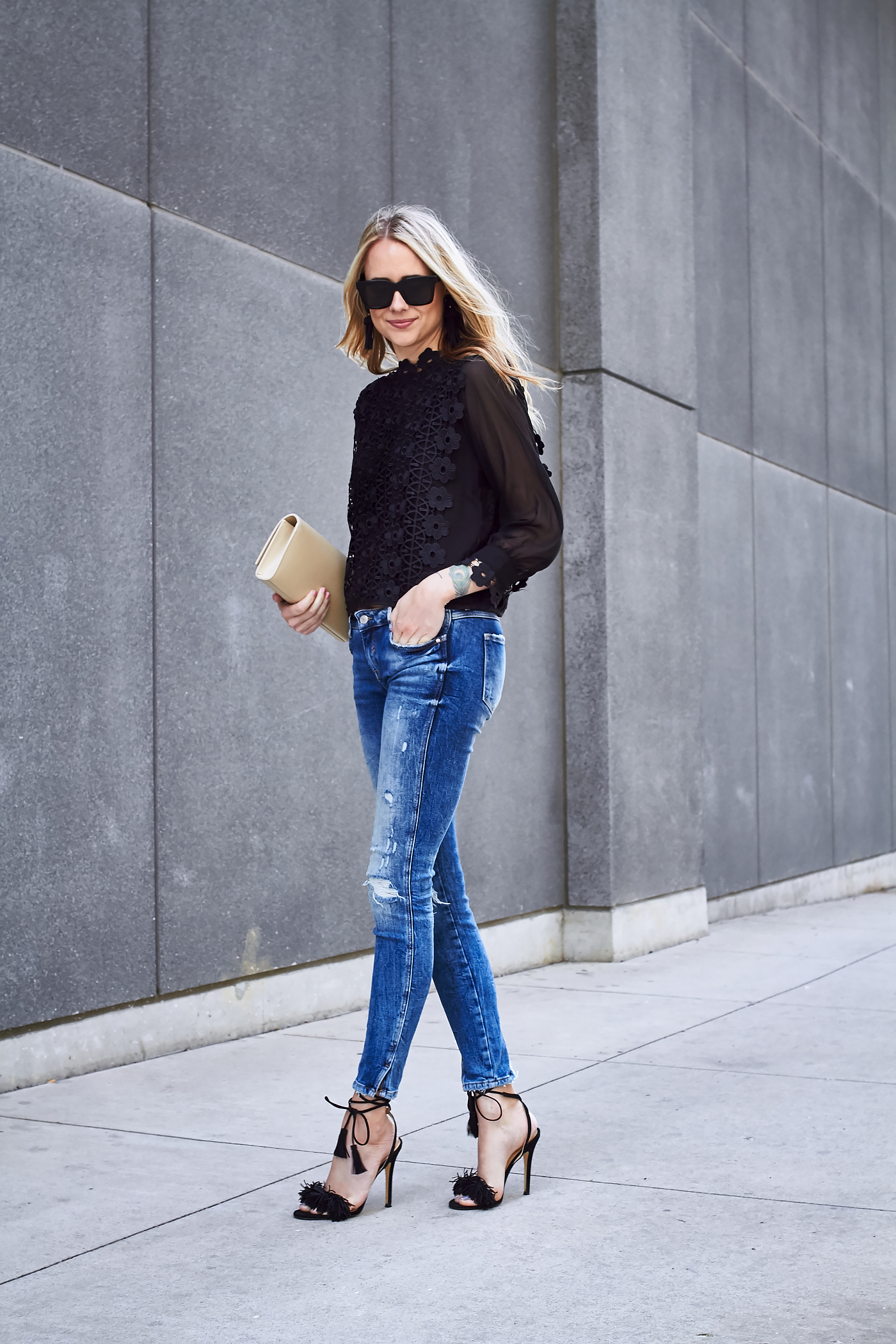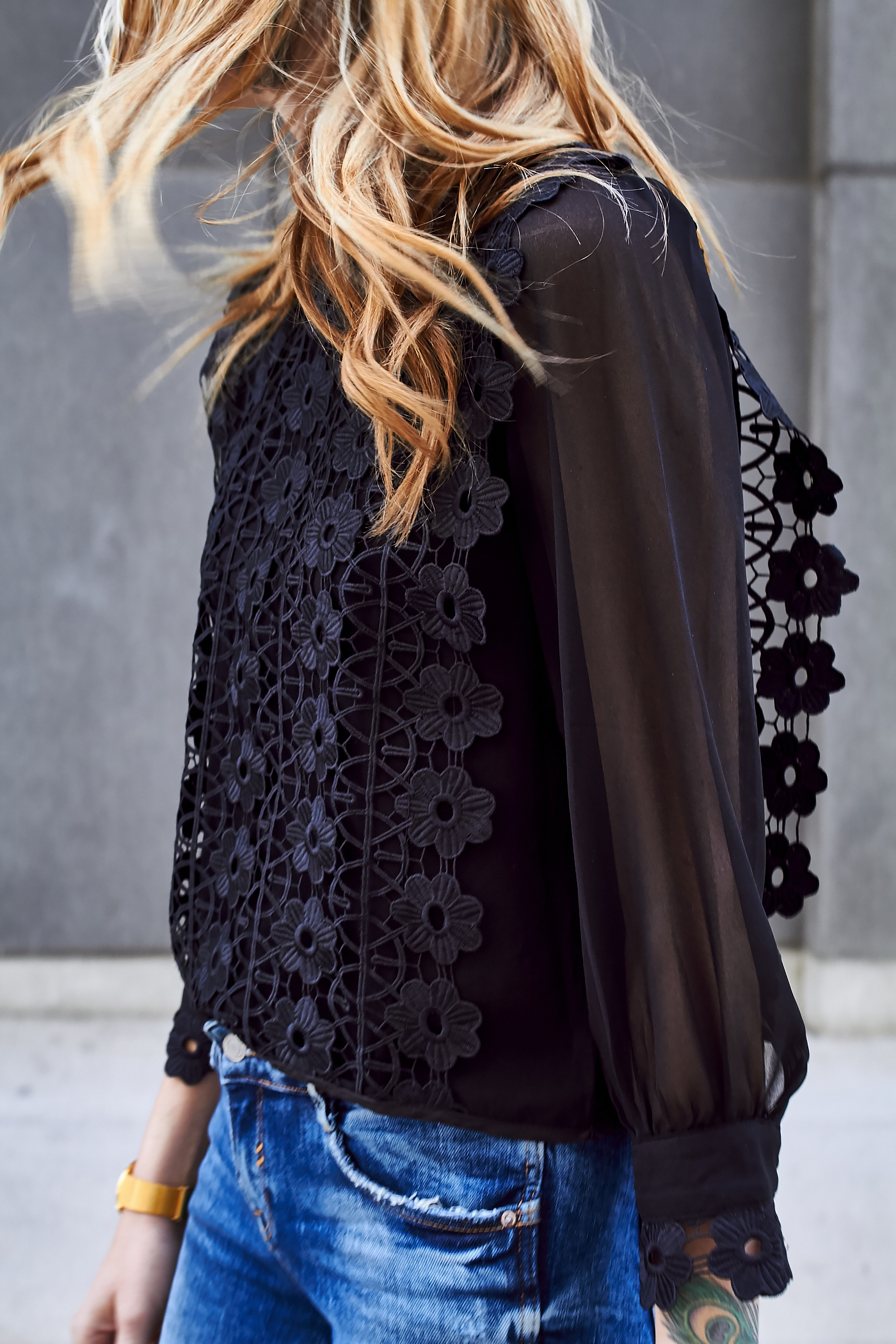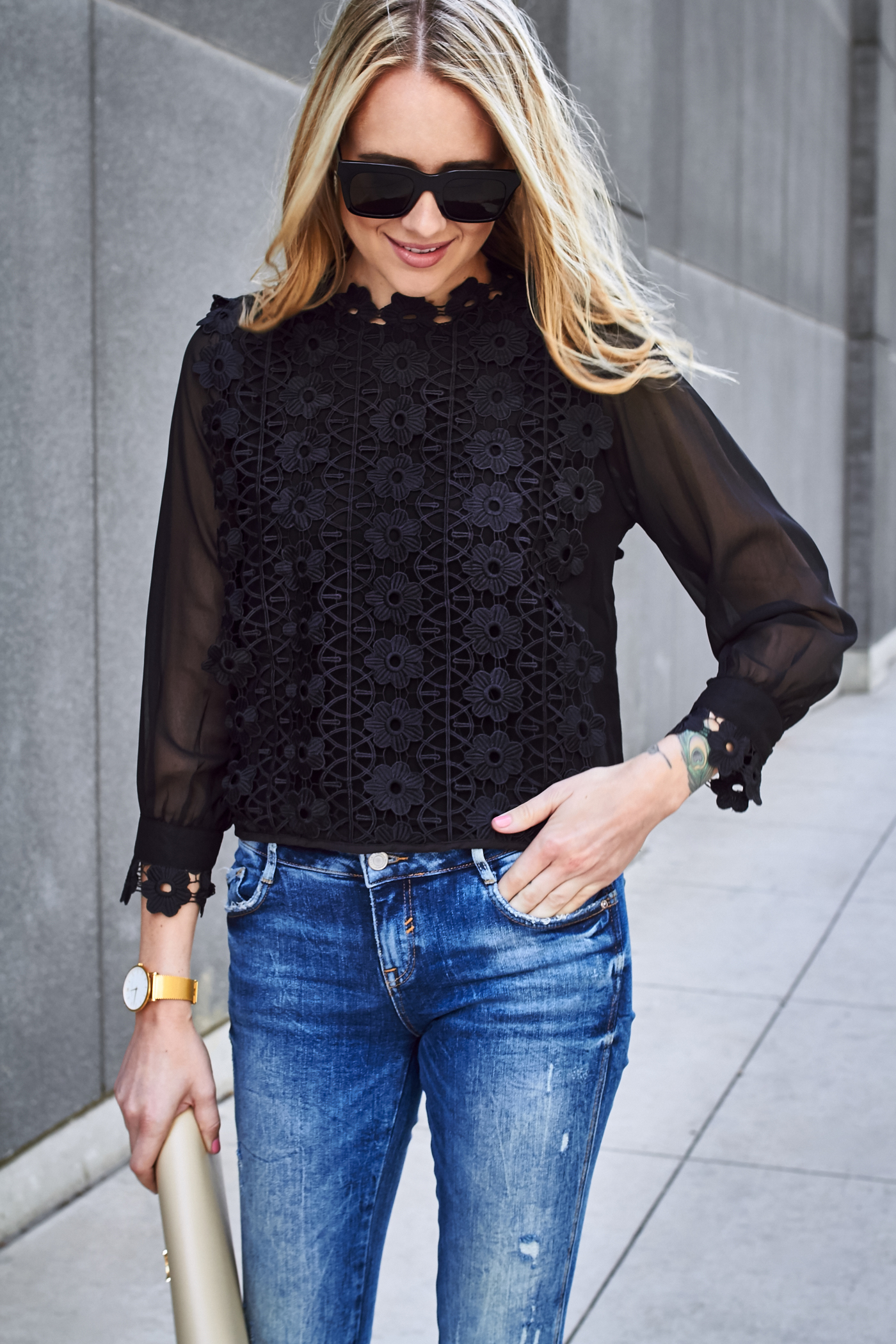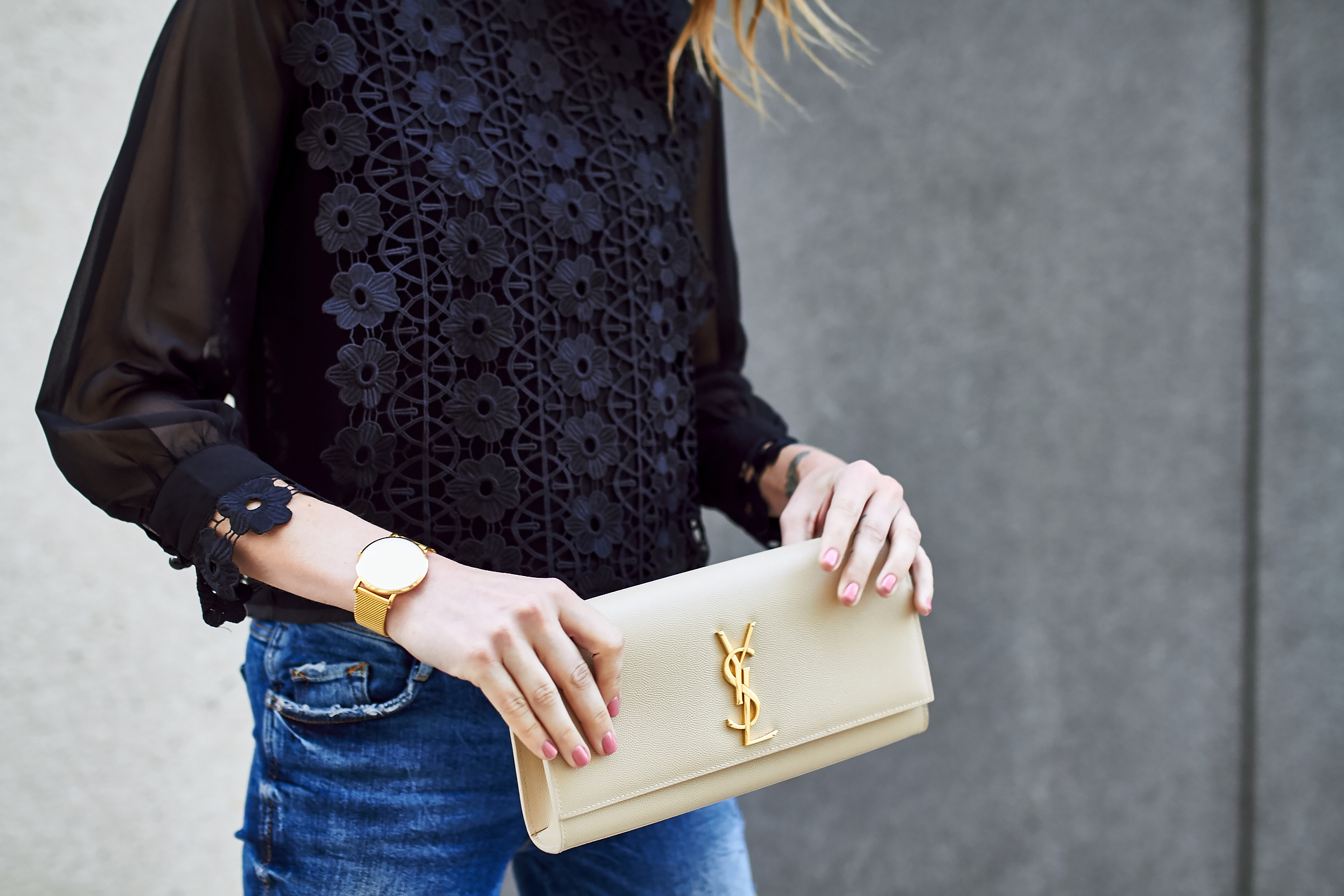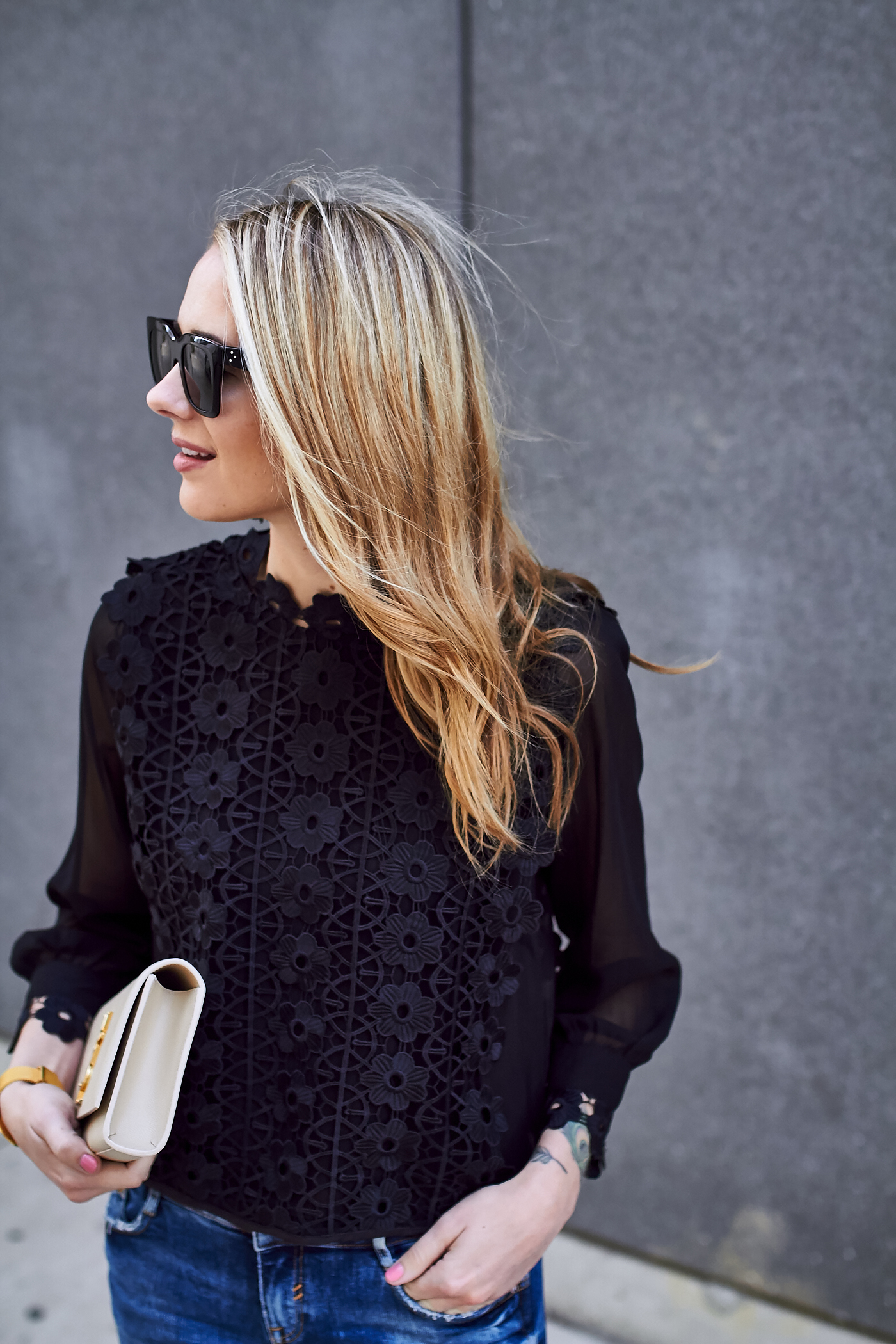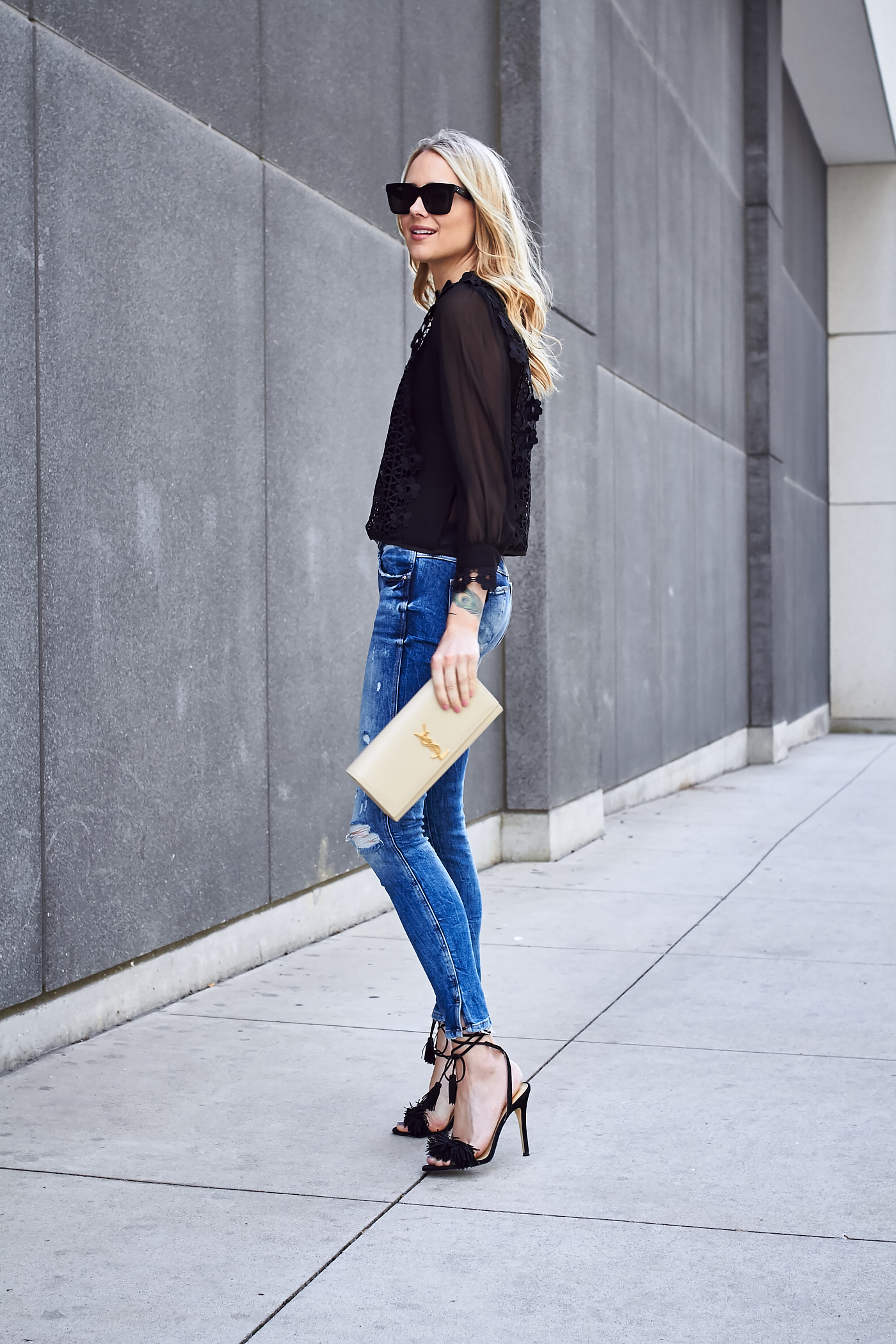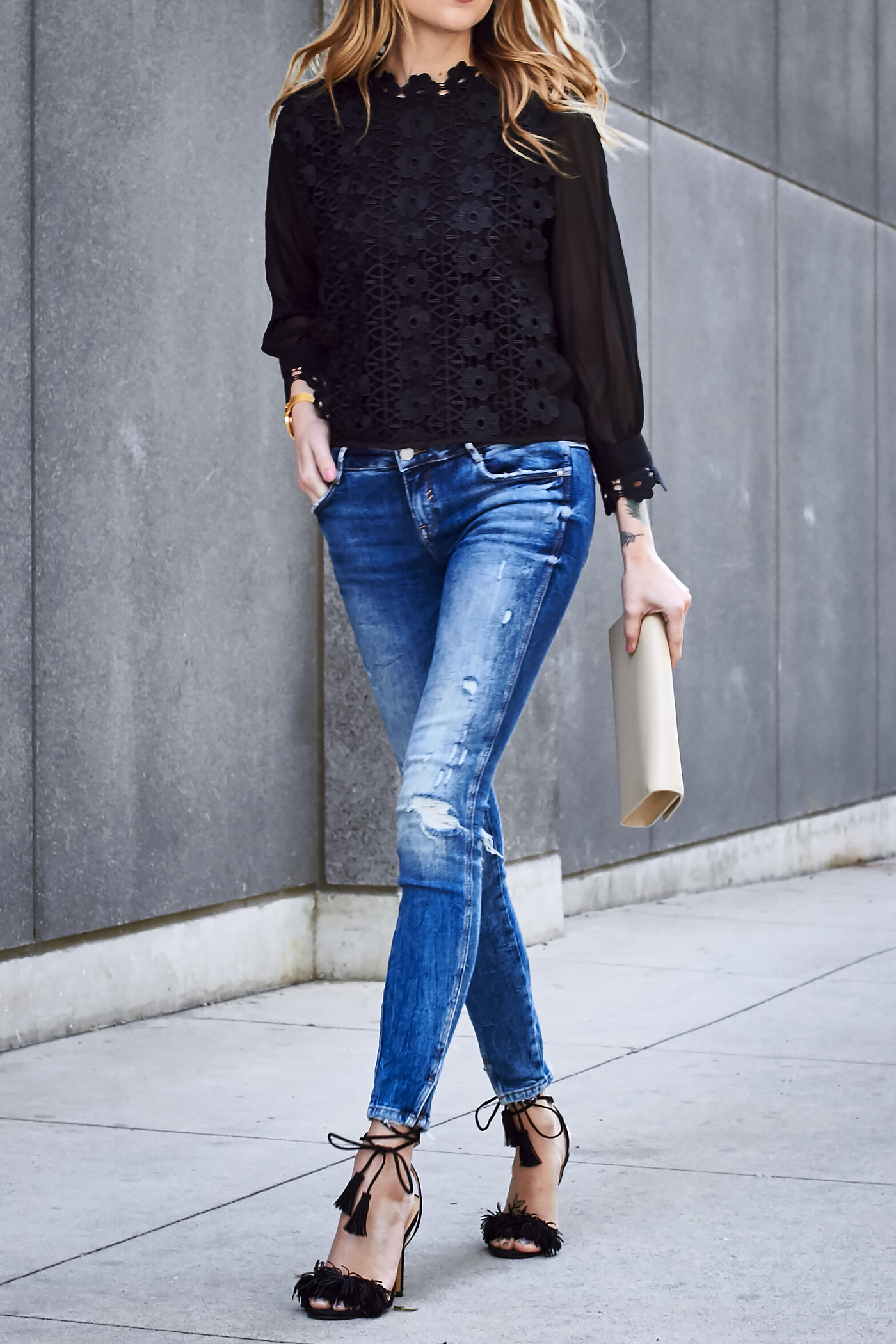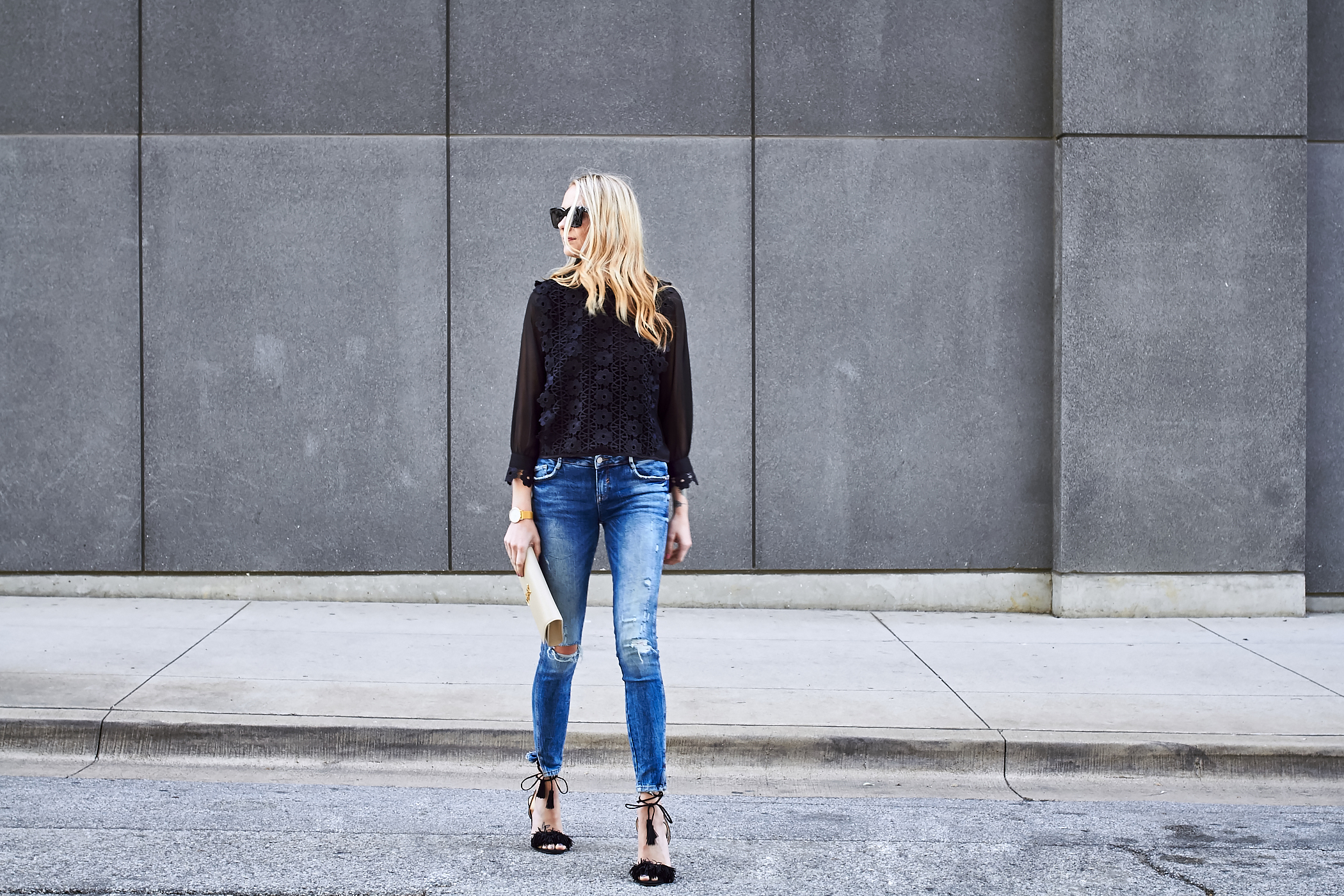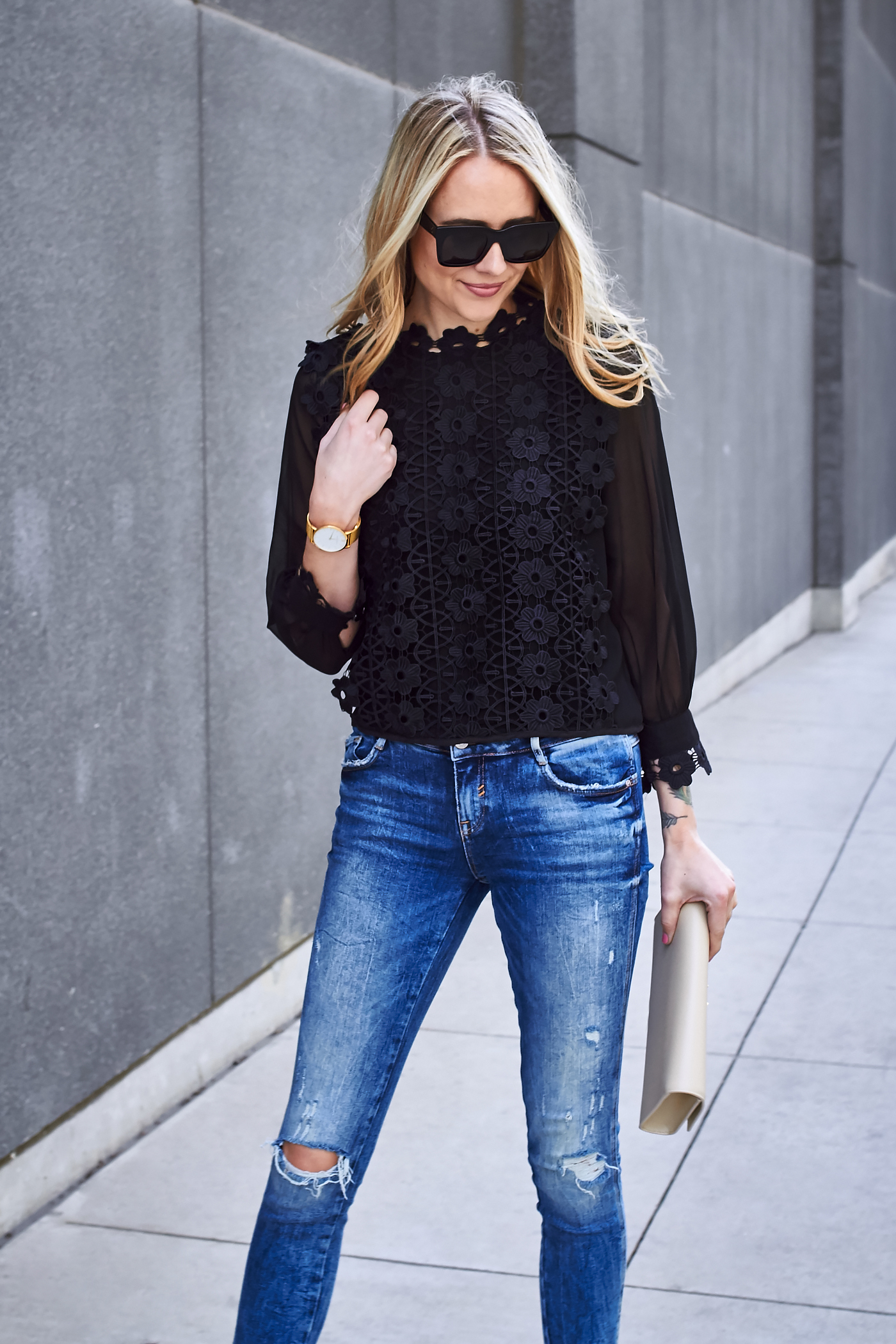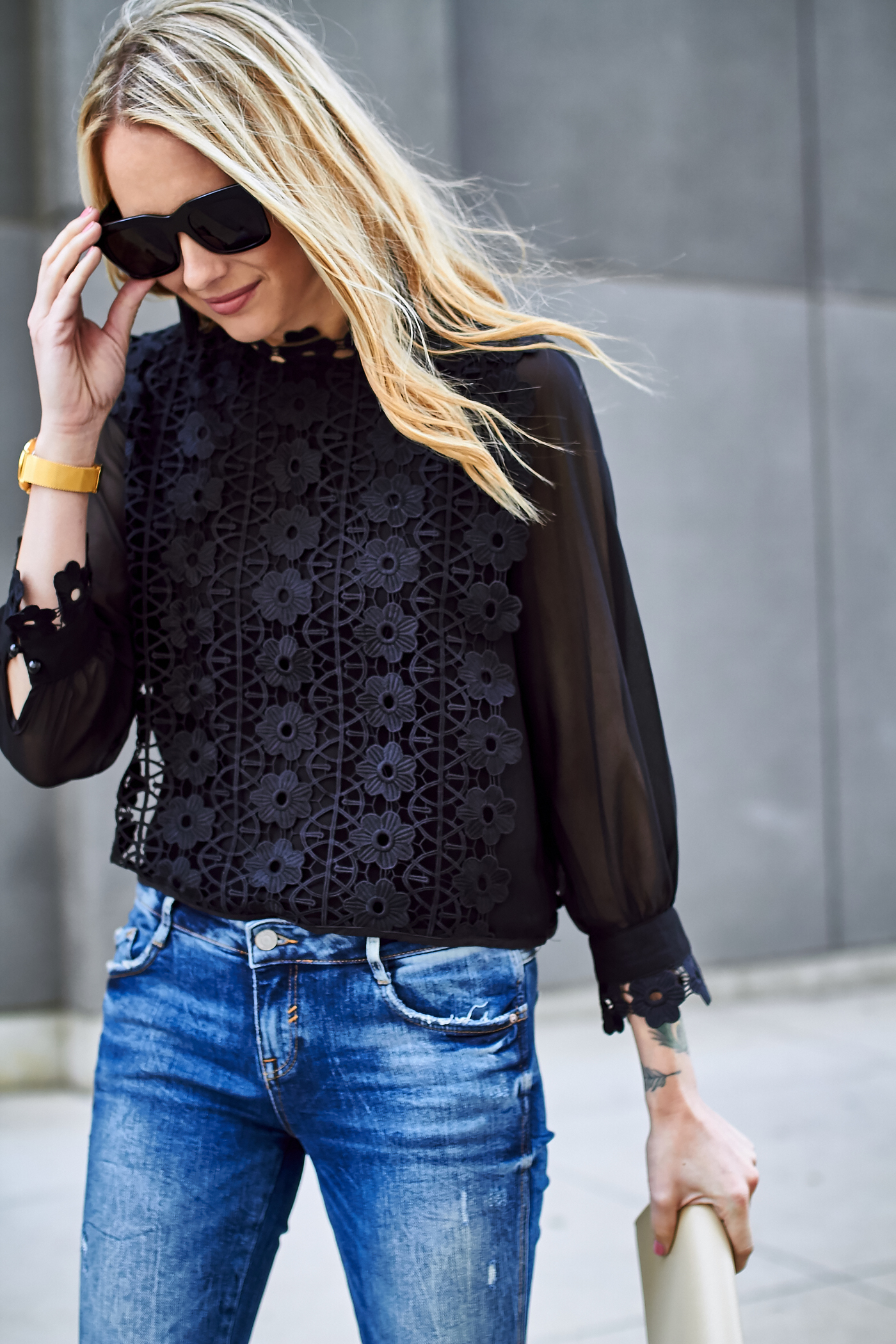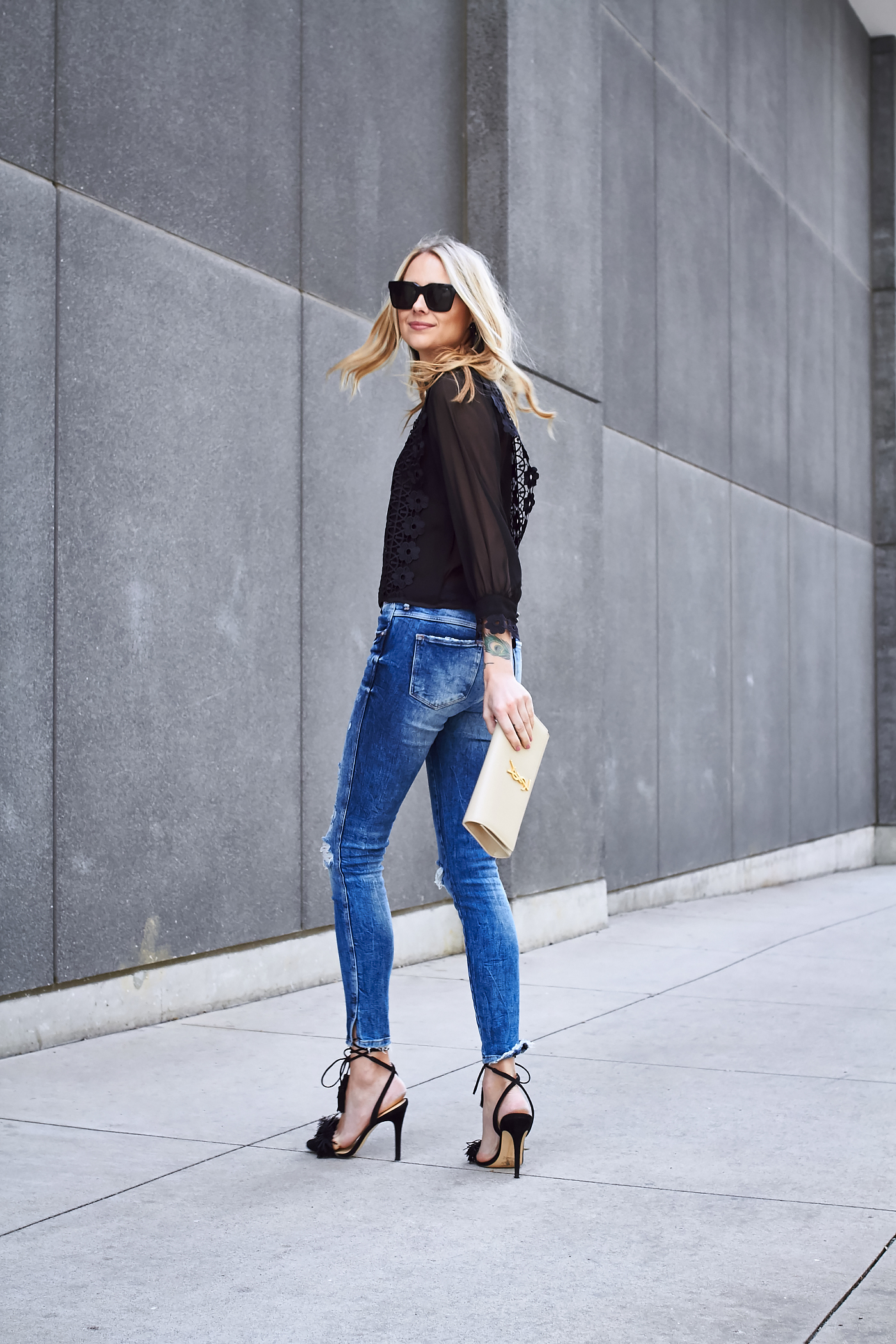 Let's be honest. I wear lace often, but it's only because I love it so much. This newest piece from Chicwish got me thinking about how truly versatile lace is, but how it's sometimes reserved for the "fancier" looks. Of course, this gorgeous texture makes up some of the most amazing cocktail dresses and high-end wear, but what's so wonderful about lace is how it can so easily be dressed down and still look flawlessly chic.
This top from Chicwish is one of my favorites to-date and perfectly demonstrates the many facets of the fabric. At first glance, a top like this appears romantic, feminine, and maybe something you would reserve for a really special date night. However, worn with casual jeans and fun heels (like the pair I'm wearing and absolutely love), the look instantly becomes laid back and approachable.
Chicwish has a knack for offering impossibly stylish yet affordable and adaptable, which is why they are one of my go-to destinations. If you haven't had a chance to browse their selections, I definitely encourage it as they have so many new items each week!
Top: Chicwish c/o | Jeans: Zara (similar here) | Heels: Similar | Earrings: Lisi Lerch c/o | Sunglasses: Celine | Clutch: Saint Laurent | Watch: Larrson Jennings

A special thank you to Chicwish for sponsoring this post. All thoughts and opinions are my own.