[pipdig_left]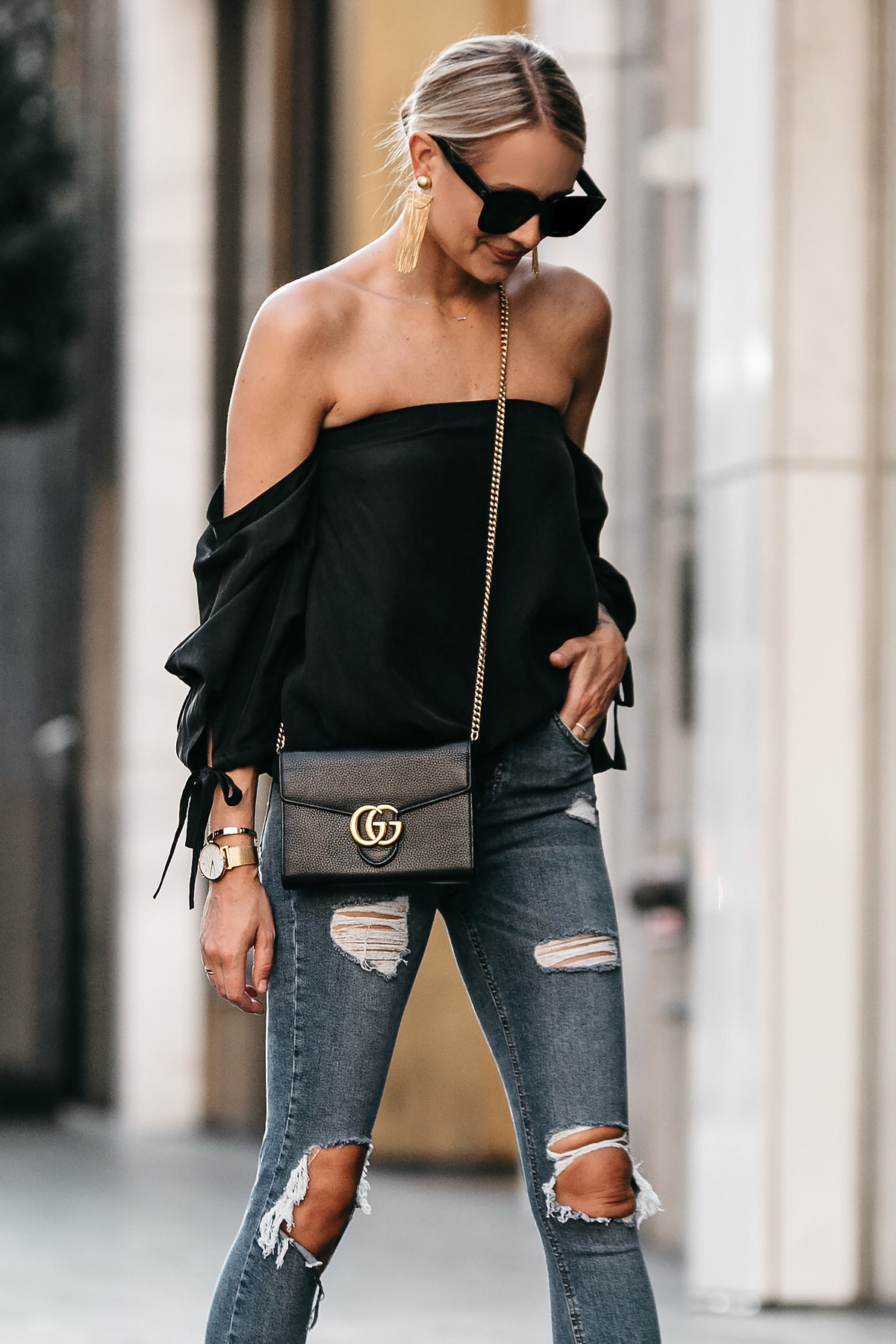 [/pipdig_left]
[pipdig_right]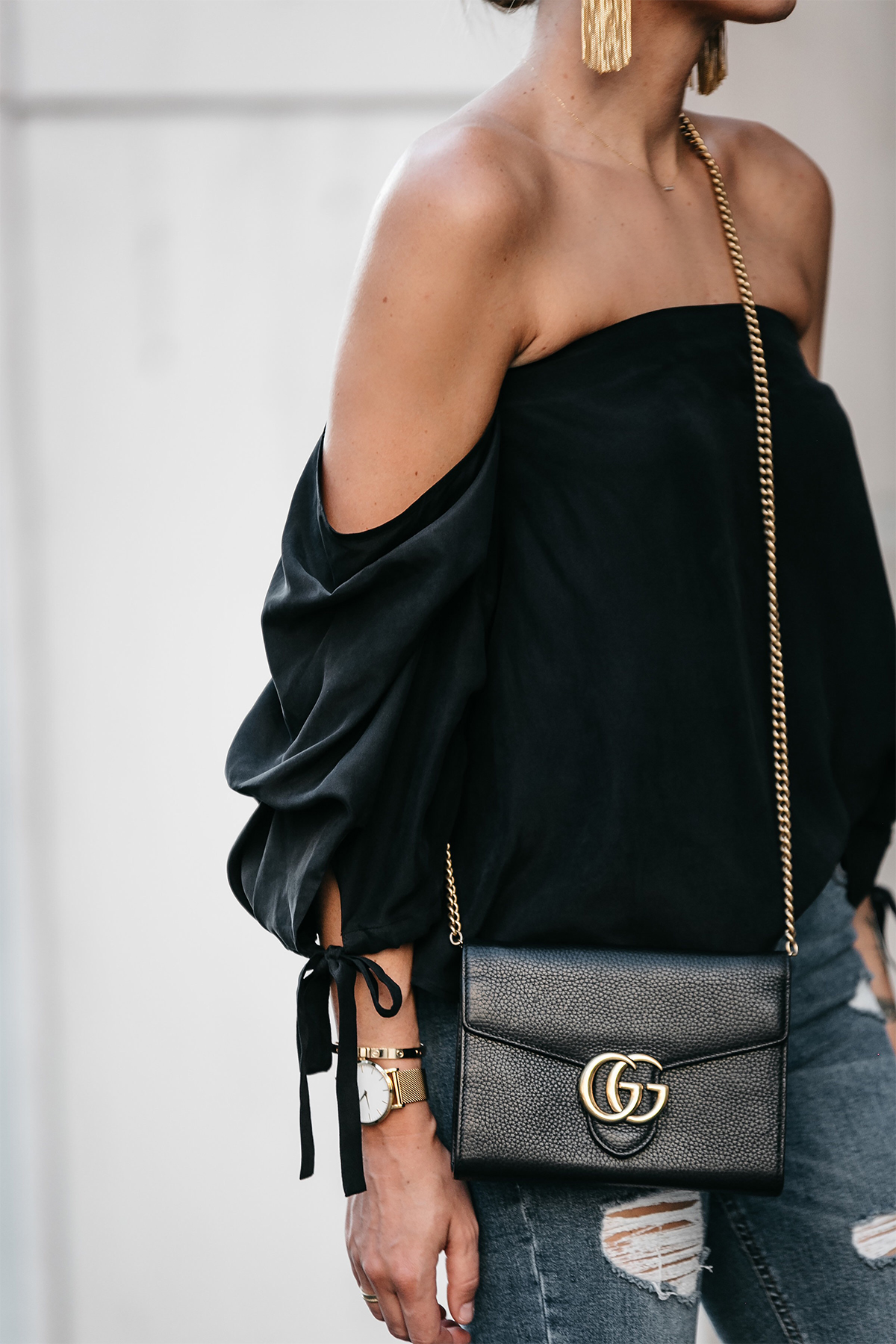 [/pipdig_right]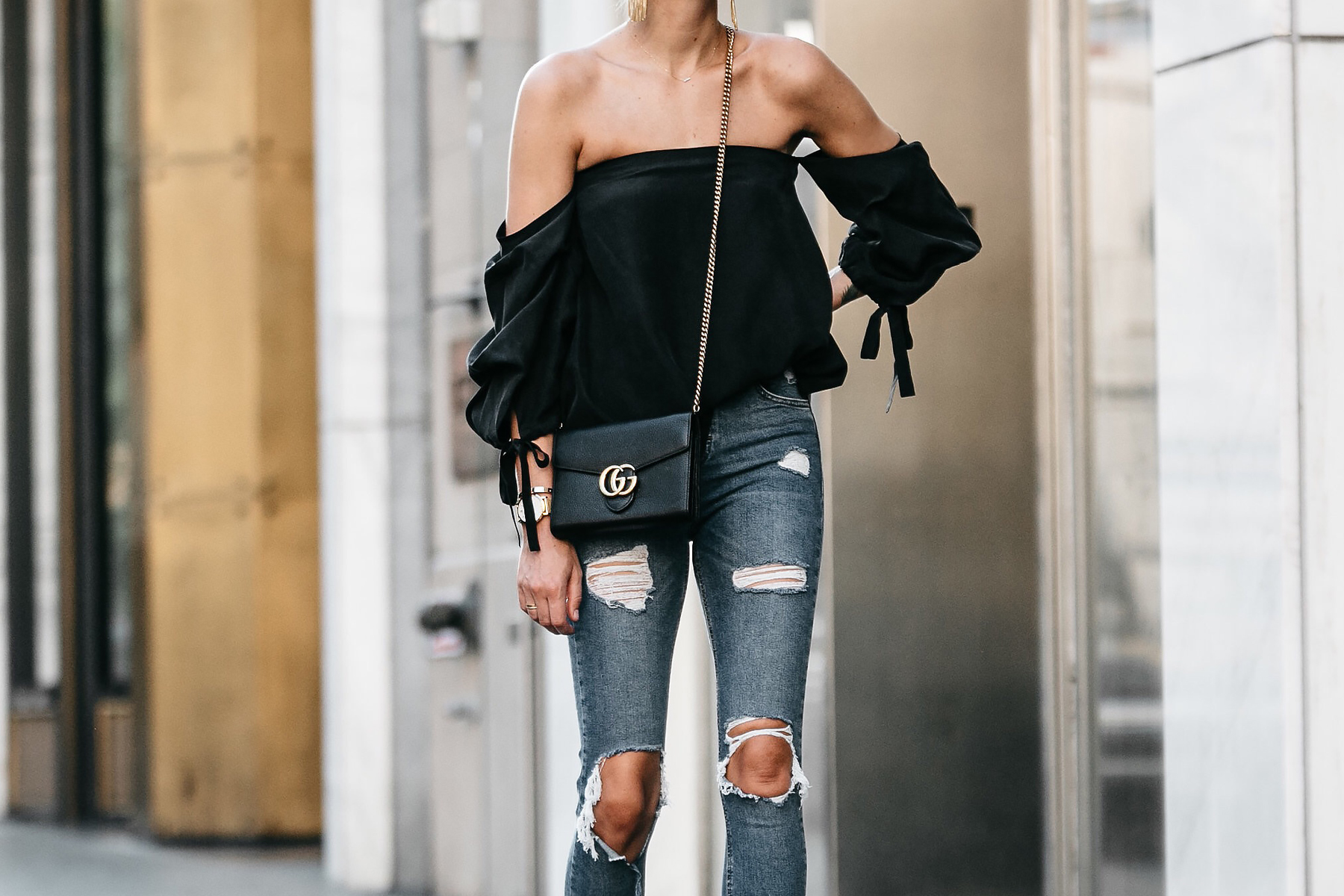 [pipdig_left]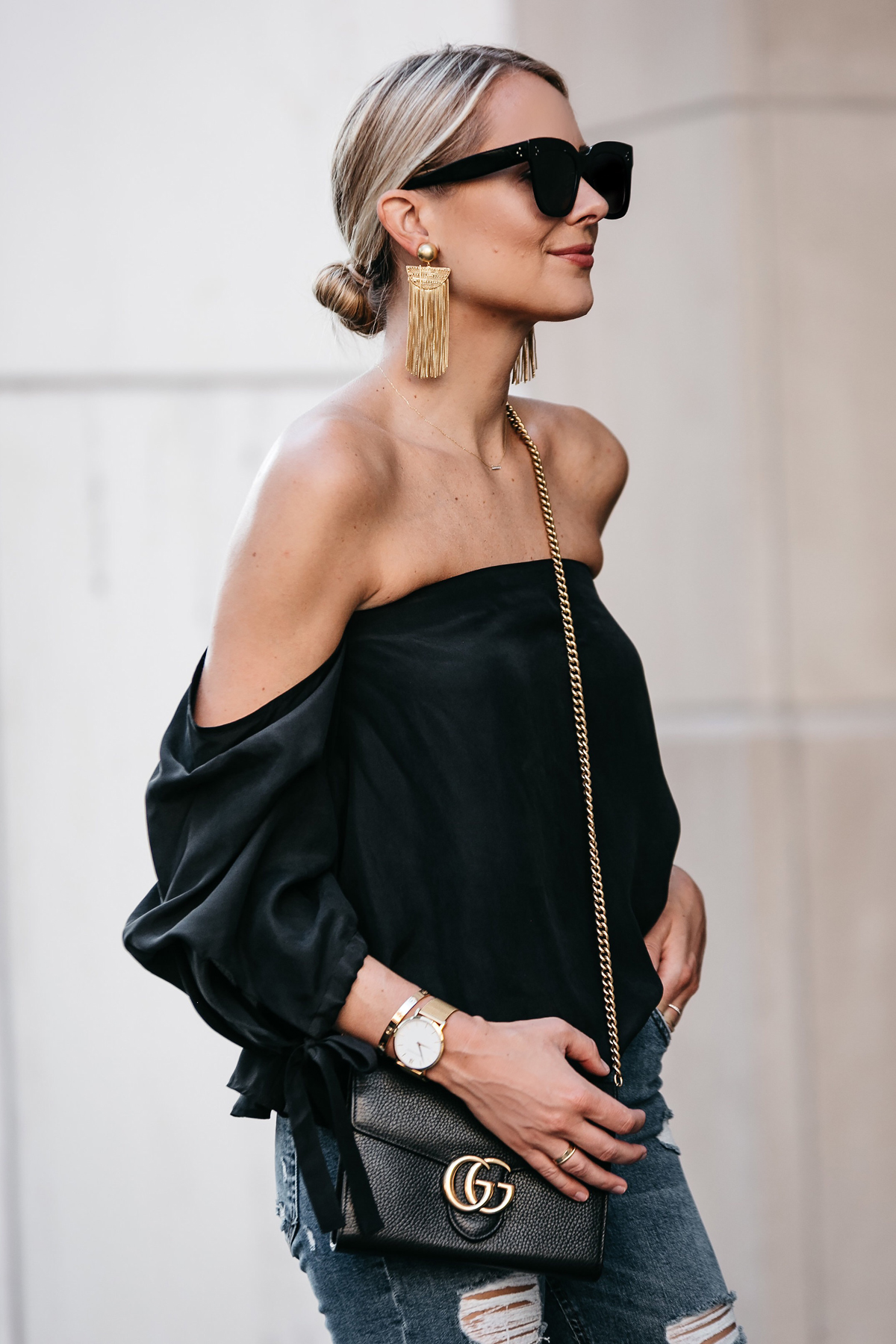 [/pipdig_left]
[pipdig_right]
[/pipdig_right]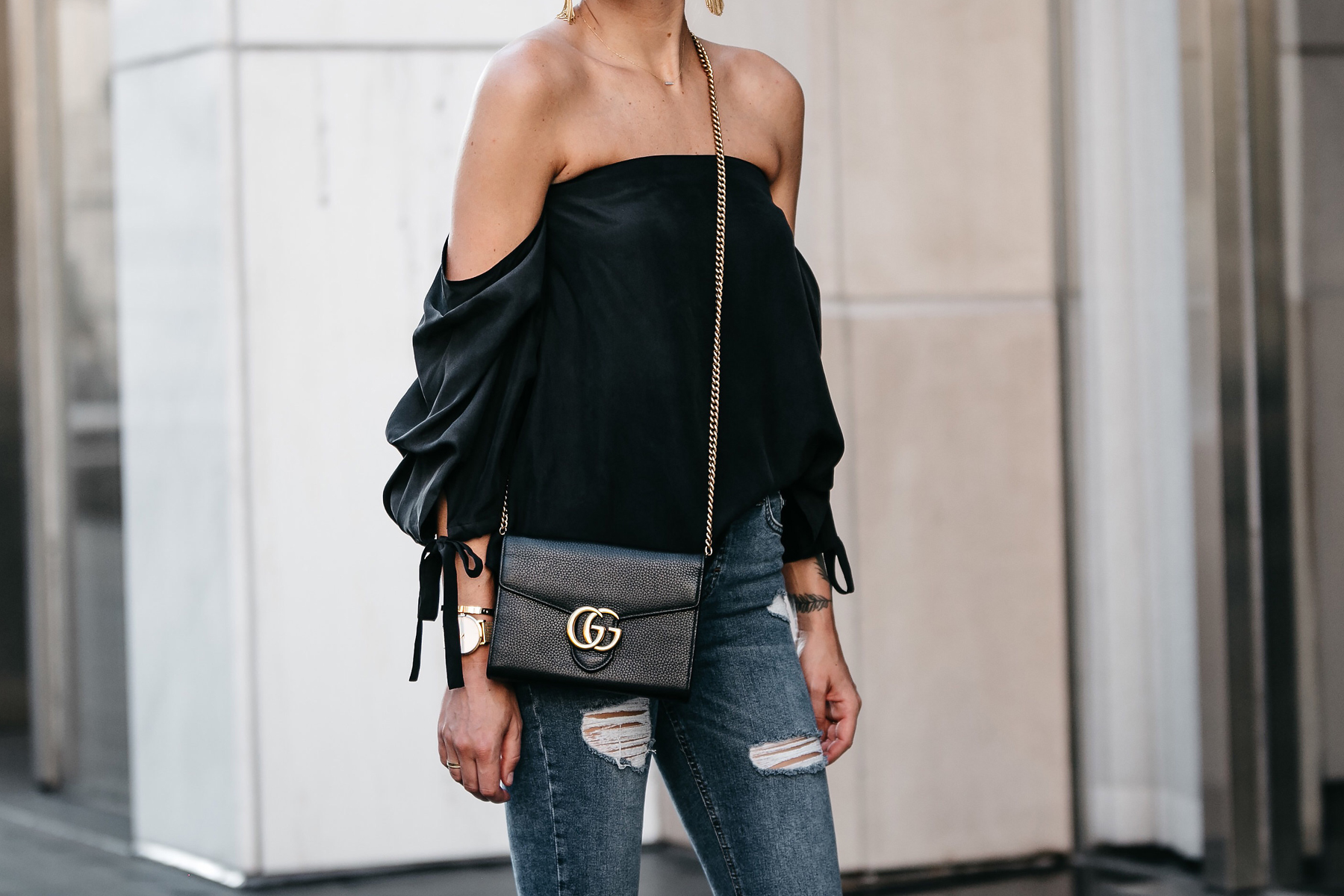 [pipdig_left]
[/pipdig_left]
[pipdig_right]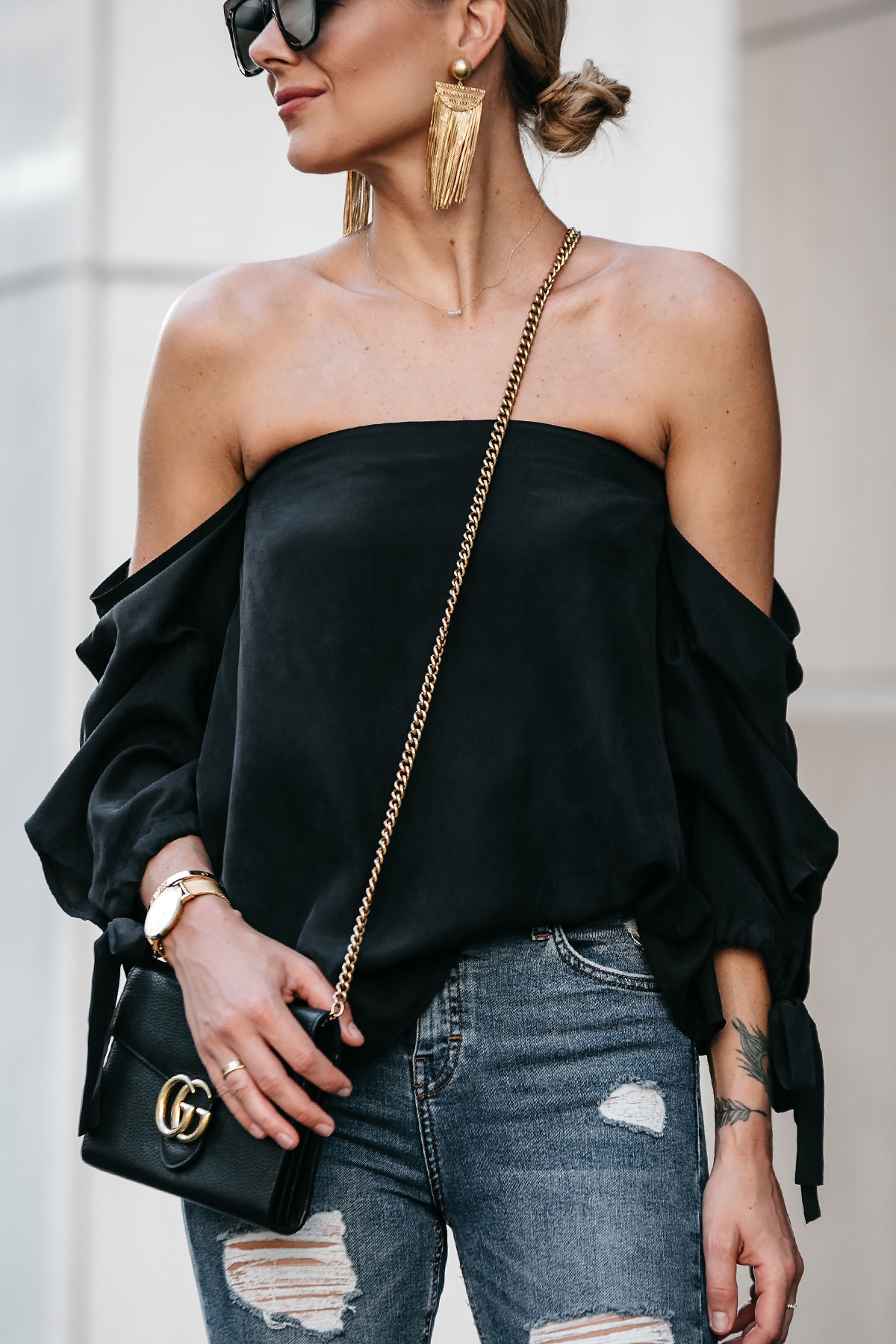 [/pipdig_right]
If this black off-the-shoulder top looks familiar, you know me too well! Typically, I try not to be a "repeat offender" on my blog. That is, I always want to show you guys fresh, new looks every day and week. However, this black off-the-shoulder top is one of my absolute favorite tops AND it's now on sale!
The first time I wore this top, it was right under $150. But now it's $99! Under $100 for a blouse as beautiful and versatile as this is more than worth it. Not to mention, it's 100% silk so it's truly a steal. Throughout the summer, I wore it with denim shorts, but that was just the beginning. For the cooler fall months on the horizon, you can wear this black off-the-shoulder top a number of ways. Personally, I love it with destructed denim, classic pumps, and a big statement earring.
Regardless how you style it, it's killer. Grab it while it's on sale, and wear it on a date night or a girl's night out. I guarantee you'll get compliments.
Top: Club Monaco | Jeans: Topshop | Shoes: Steve Madden | Handbag: Gucci (similar) | Earrings: Rachel Zoe c/o | Sunglasses: Celine (similar) |
Watch: Larsson & Jennings (similar) | Bracelet: Similar | Necklace: Dana Rebecca

Photos: Beckley & Co