[pipdig_left]
[/pipdig_left]
[pipdig_right]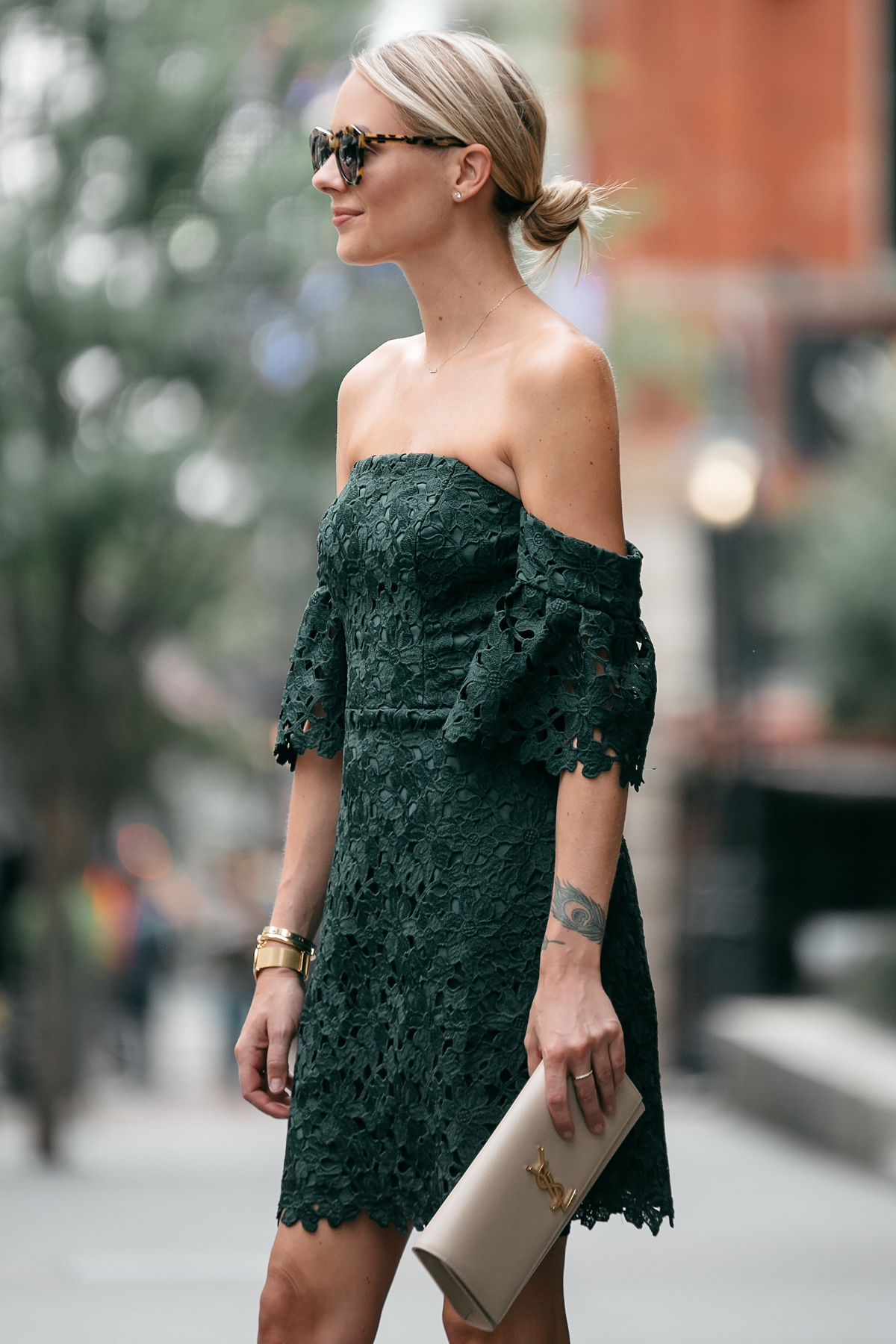 [/pipdig_right]
[pipdig_left]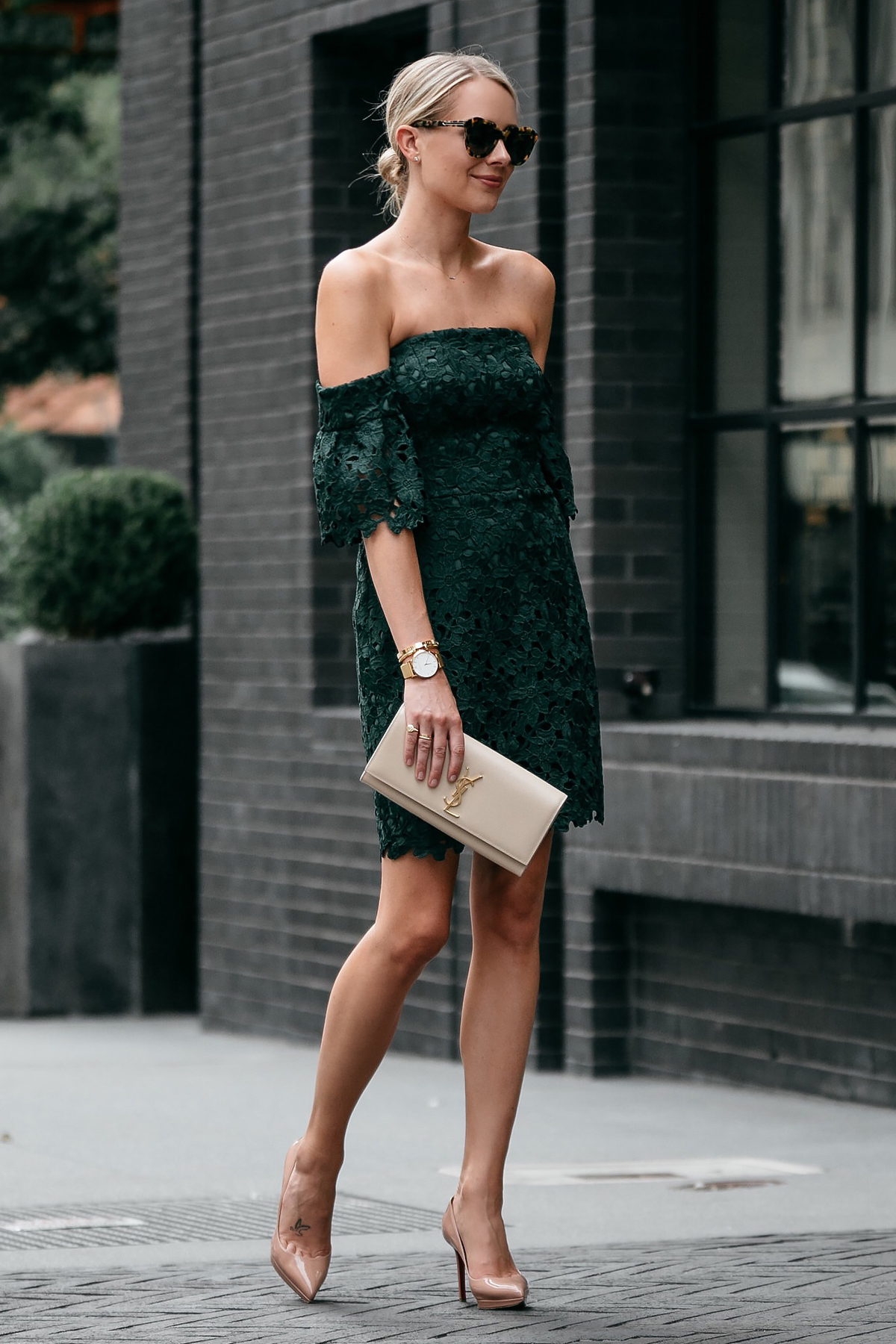 [/pipdig_left]
[pipdig_right]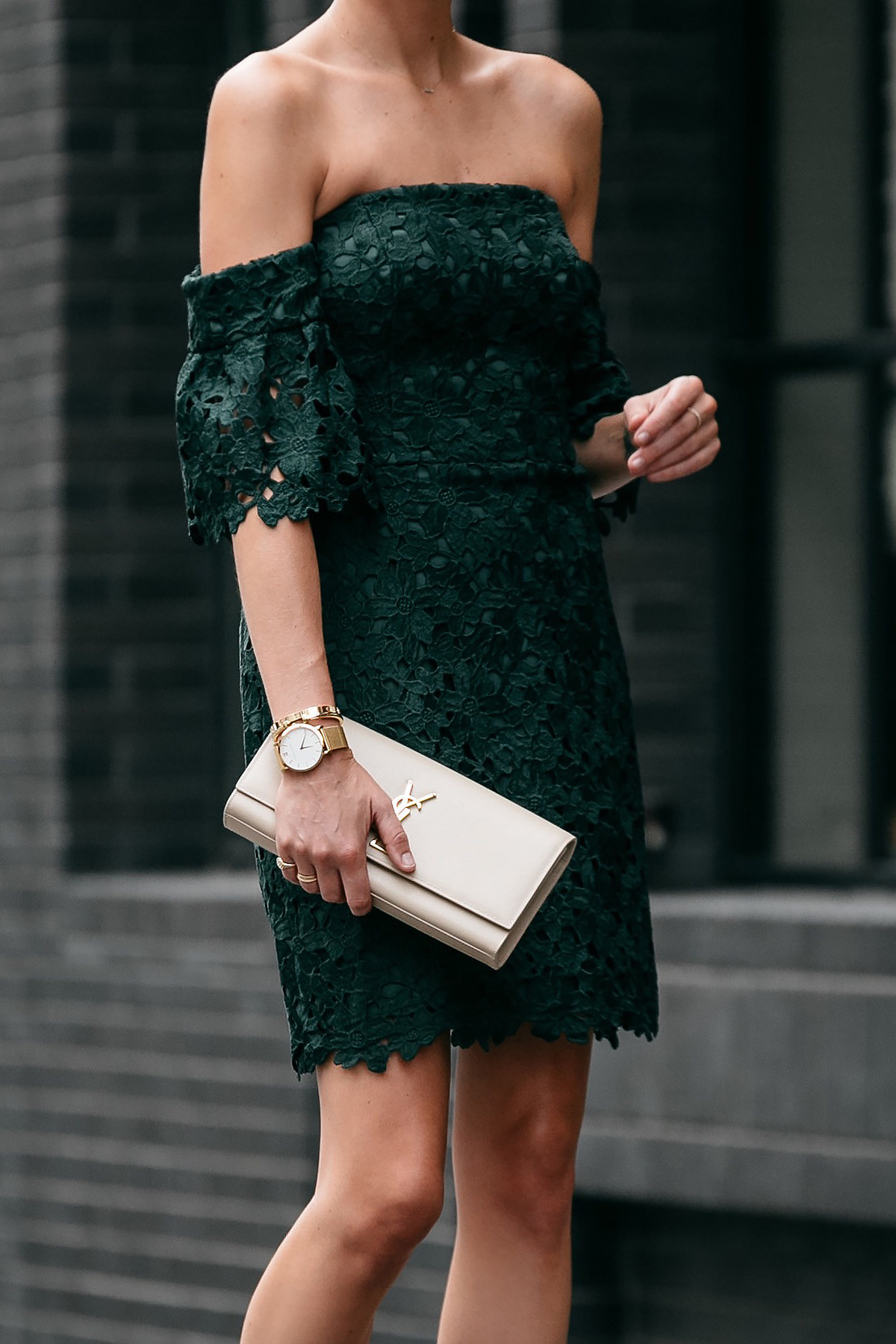 [/pipdig_right]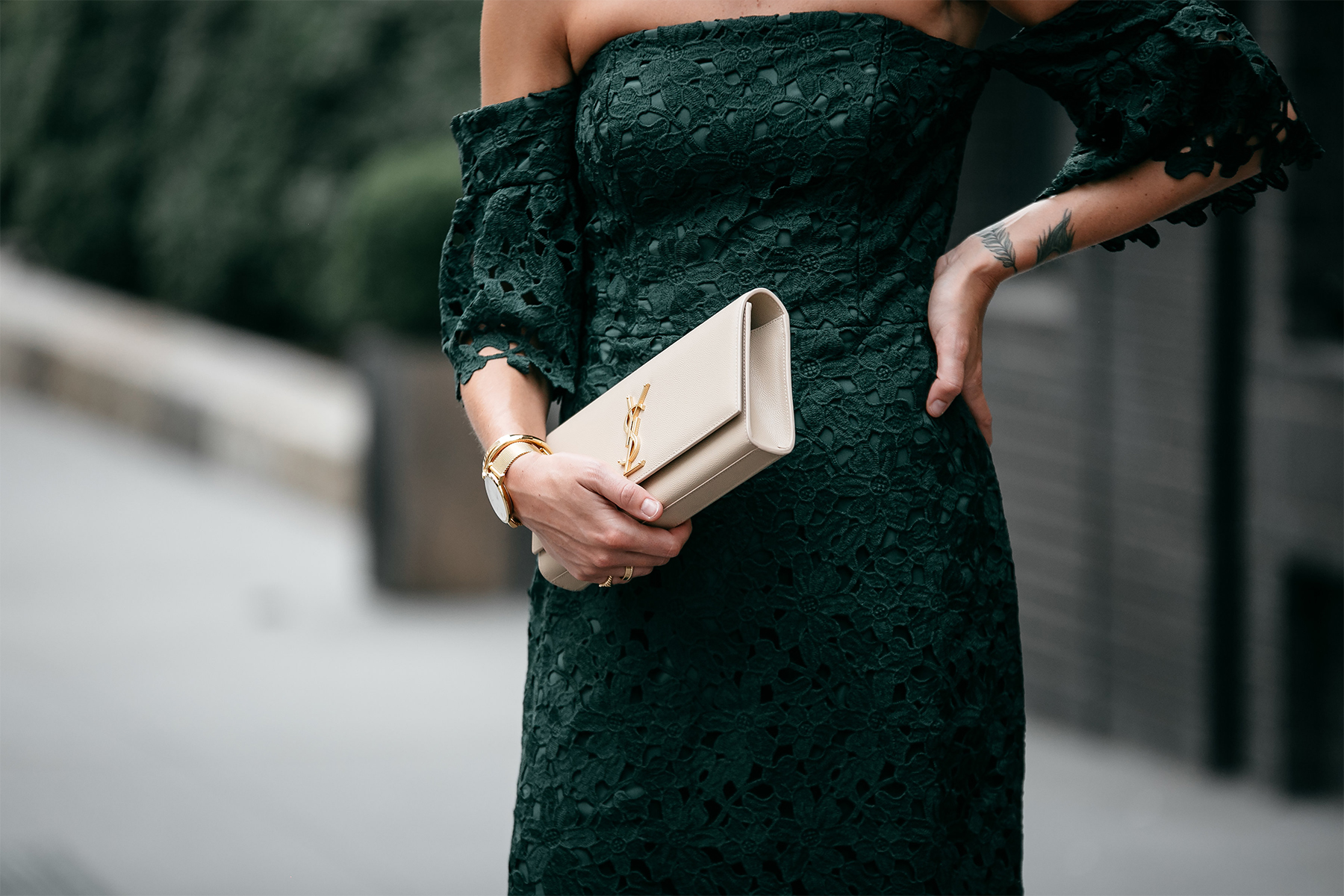 [pipdig_left]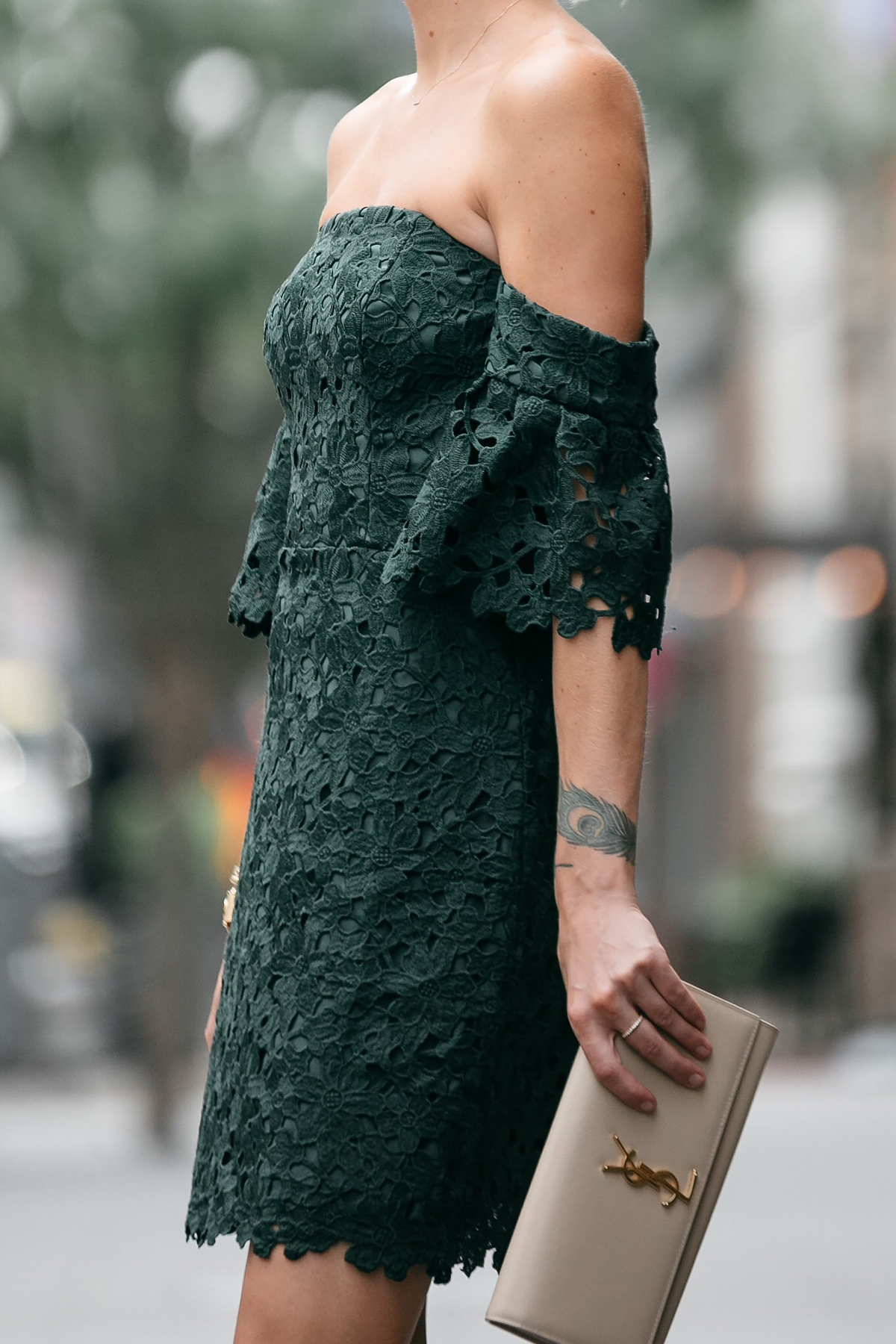 [/pipdig_left]
[pipdig_right]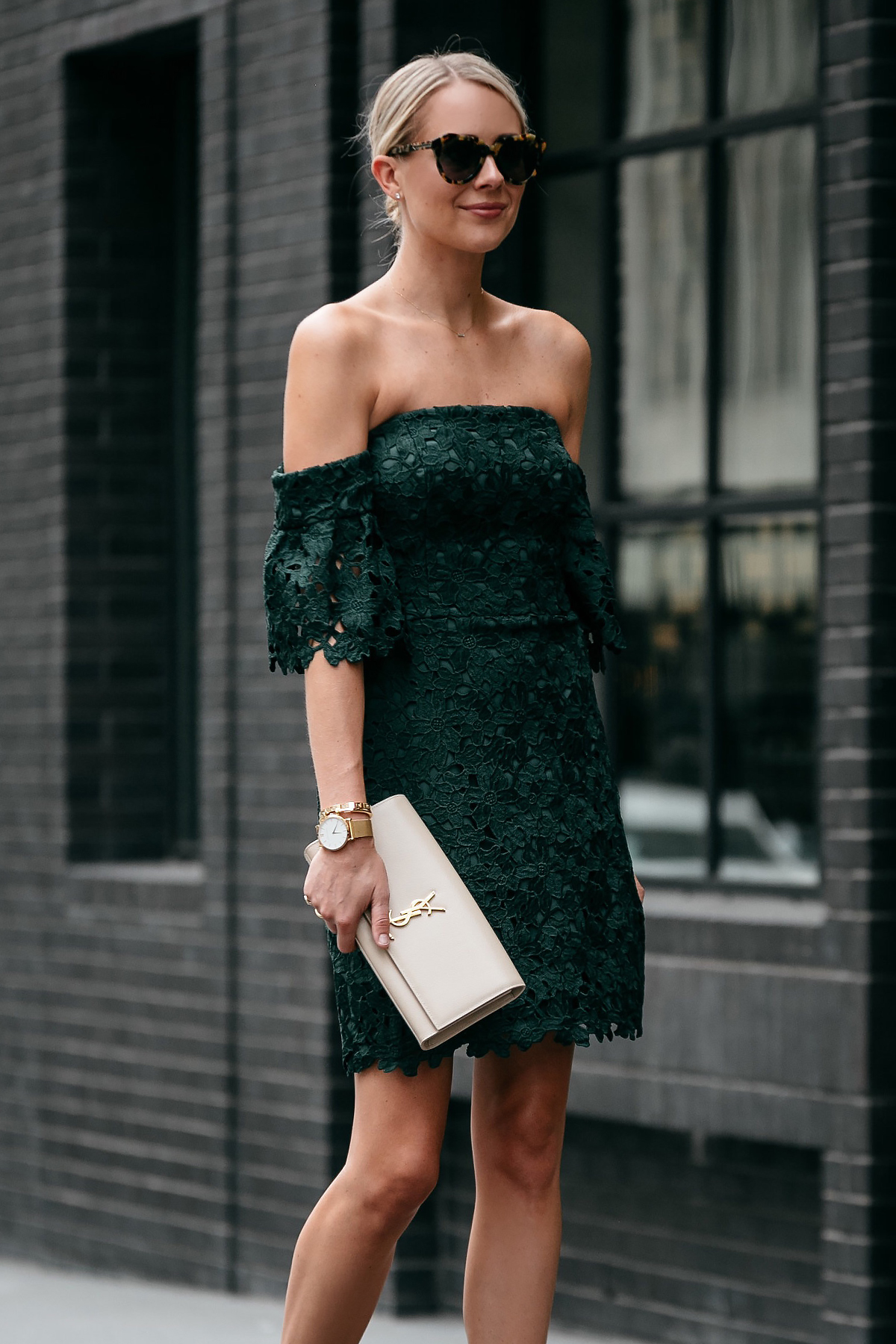 [/pipdig_right]
As much as I love a little black dress, sometimes you need an alternative. Enter: this gorgeous green lace dress by Club Monaco. In a word, it's elegant. In several more words, it's the absolute perfect event dress for fall and winter combined!
Club Monaco never lets me down. Truly, every time I visit their store, I almost always walk away with a new piece I adore. This green lace dress was no exception. I'm on the hunt for cold weather appropriate event dresses, so I knew as soon as I saw this that I had to try it on. Of course, when I saw the off-the-shoulder detail, I was ready to buy it without trying it on! But I did, and I was so happy to see it looked just as good me on as it did on the hanger. The stunning lace makes this dress so much more than just a cocktail dress. Really, this green lace dress is exactly what I pictured when I decided I wanted something besides another black dress. Of course, it also comes in black if that's what you're looking for, as well as a jumpsuit!
Regardless, the look, length, and lace makes this green lace dress a gorgeous must-have. Not to mention, green is the color of the year. You'll be the talk of any event you wear it to — I guarantee it.
Dress: Club Monaco (wearing size 4) | Heels: Christian Louboutin (similar) | Clutch: Saint Laurent | Sunglasses: Karen Walker |
Watch: Larsson & Jennings (similar) | Bracelet: Similar

Photos: Beckley