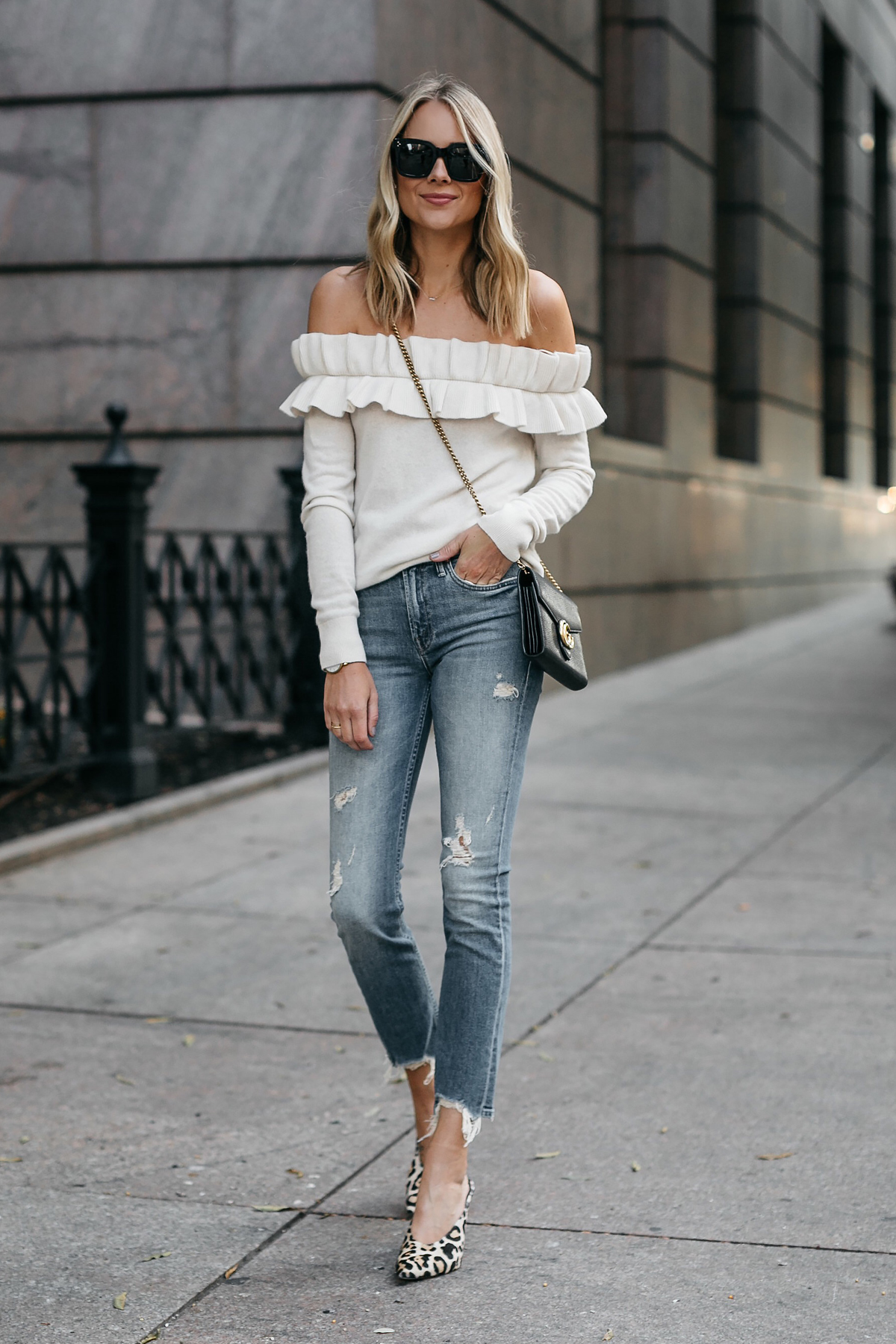 [pipdig_left]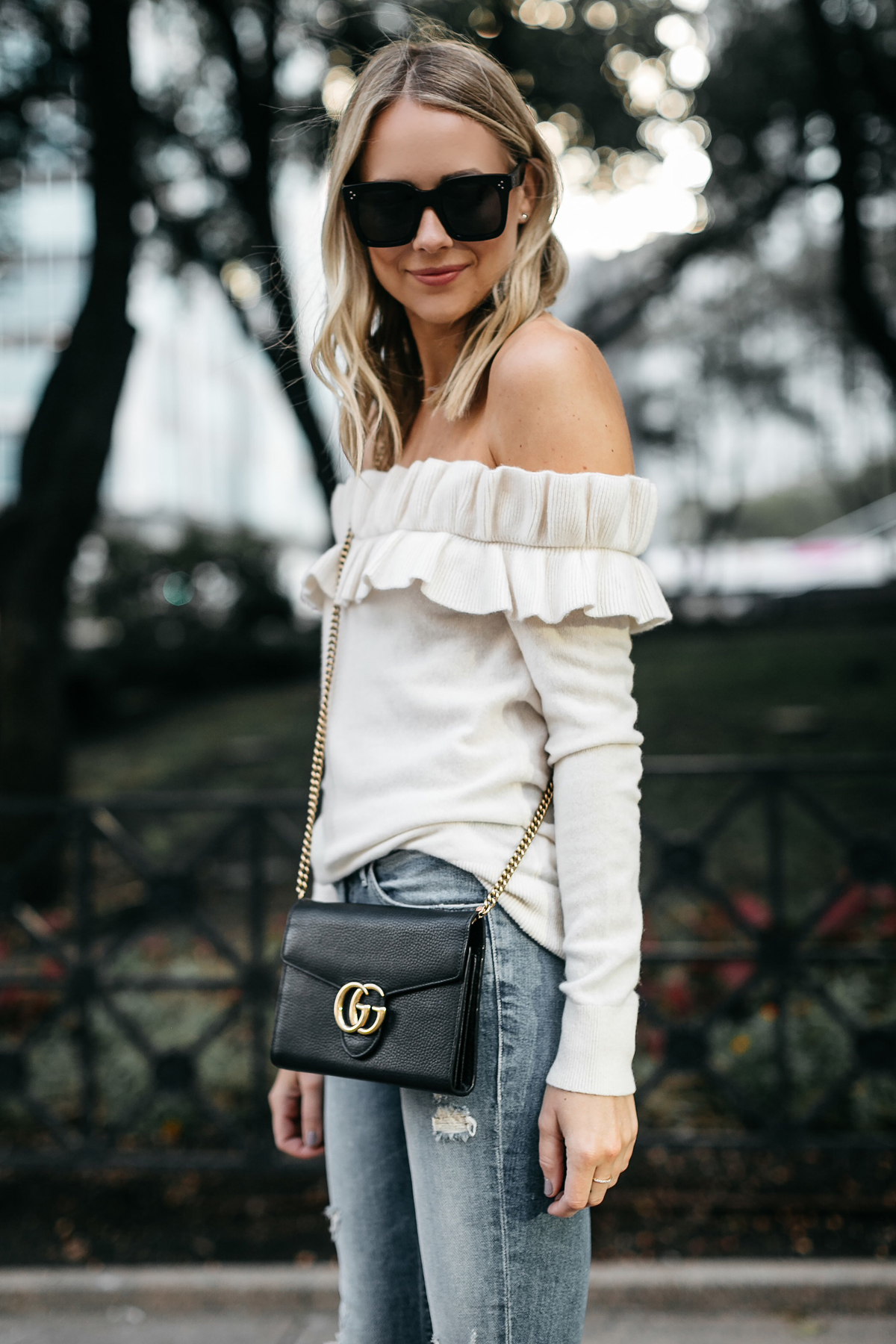 [/pipdig_left]
[pipdig_right]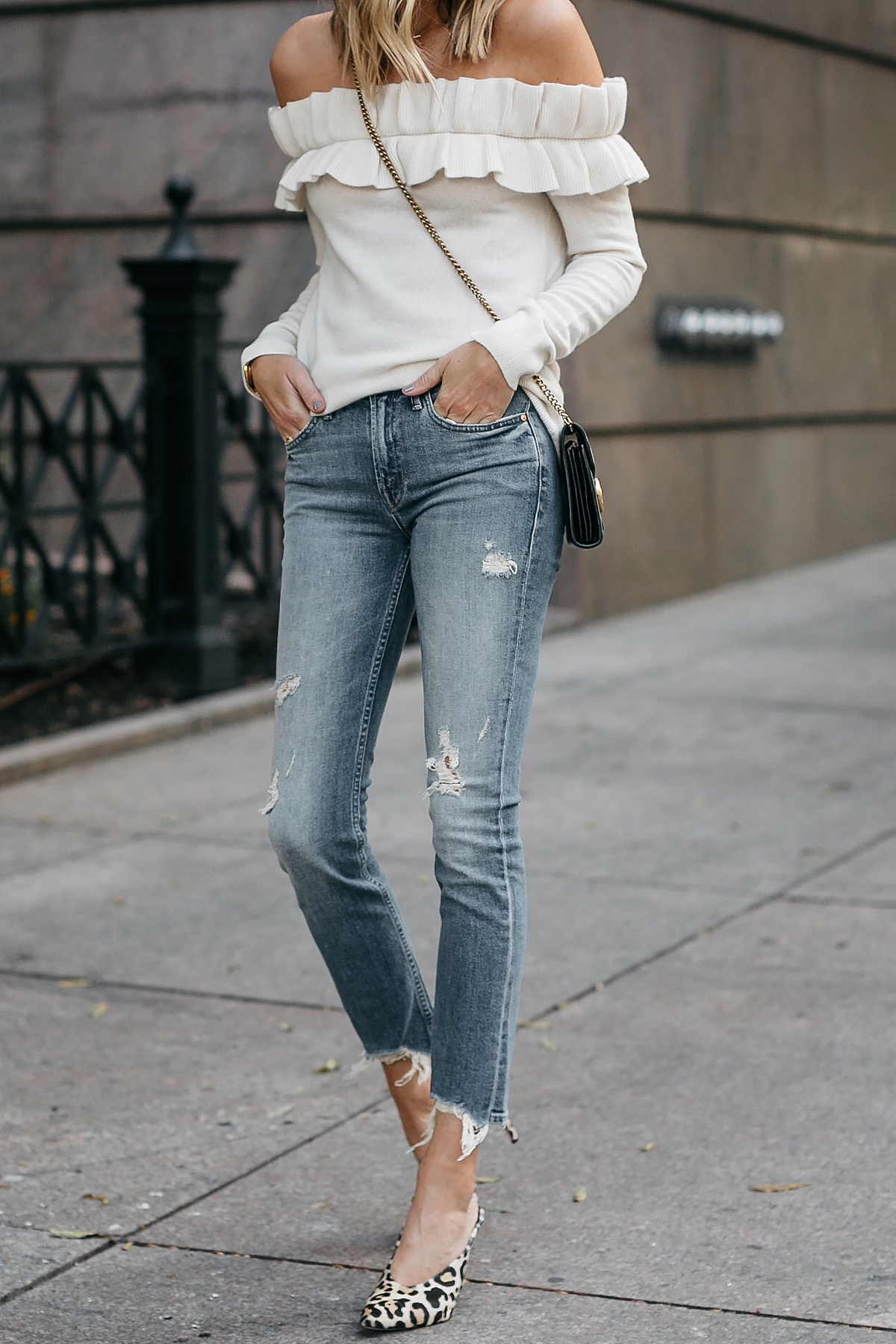 [/pipdig_right]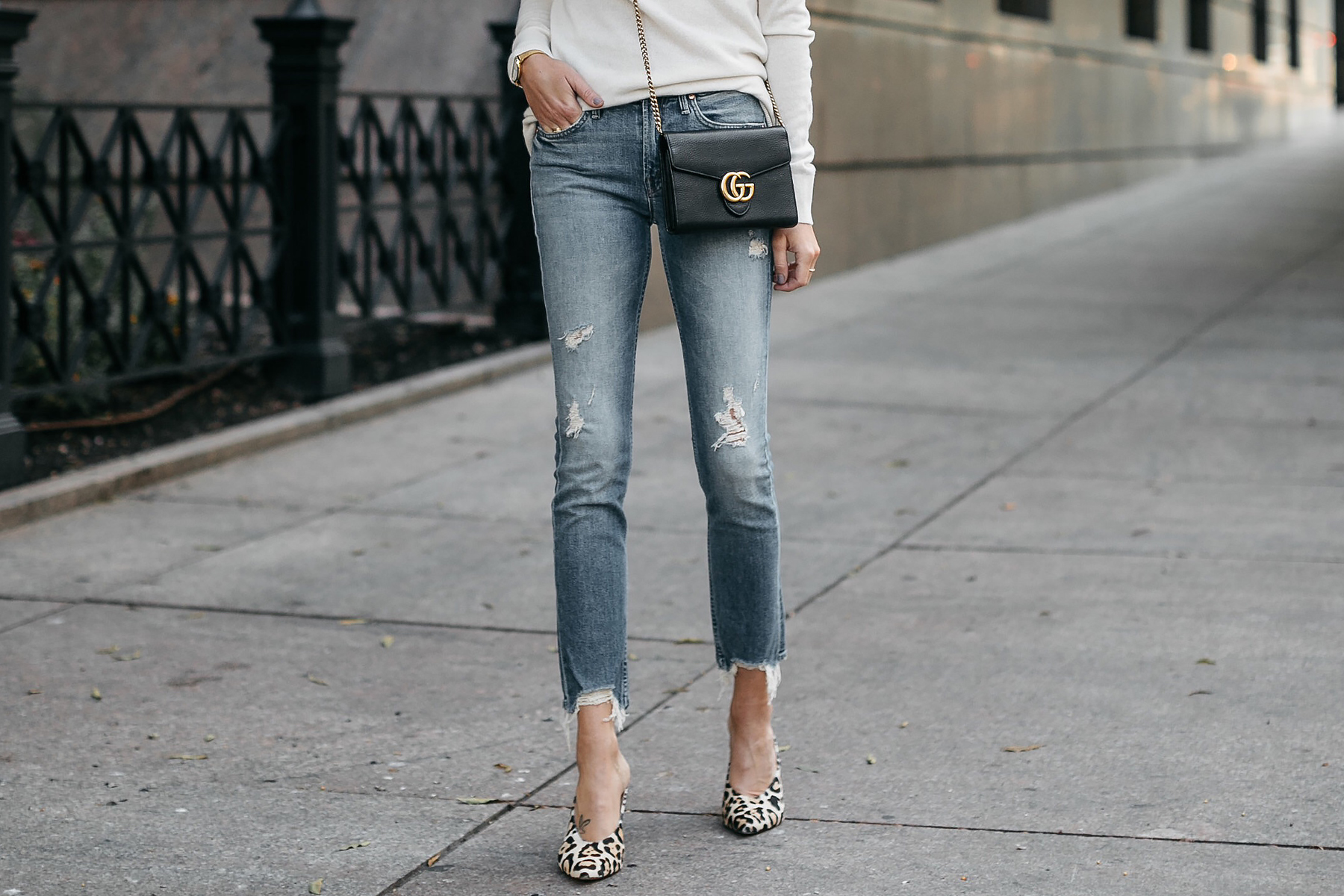 [pipdig_left]
[/pipdig_left]
[pipdig_right]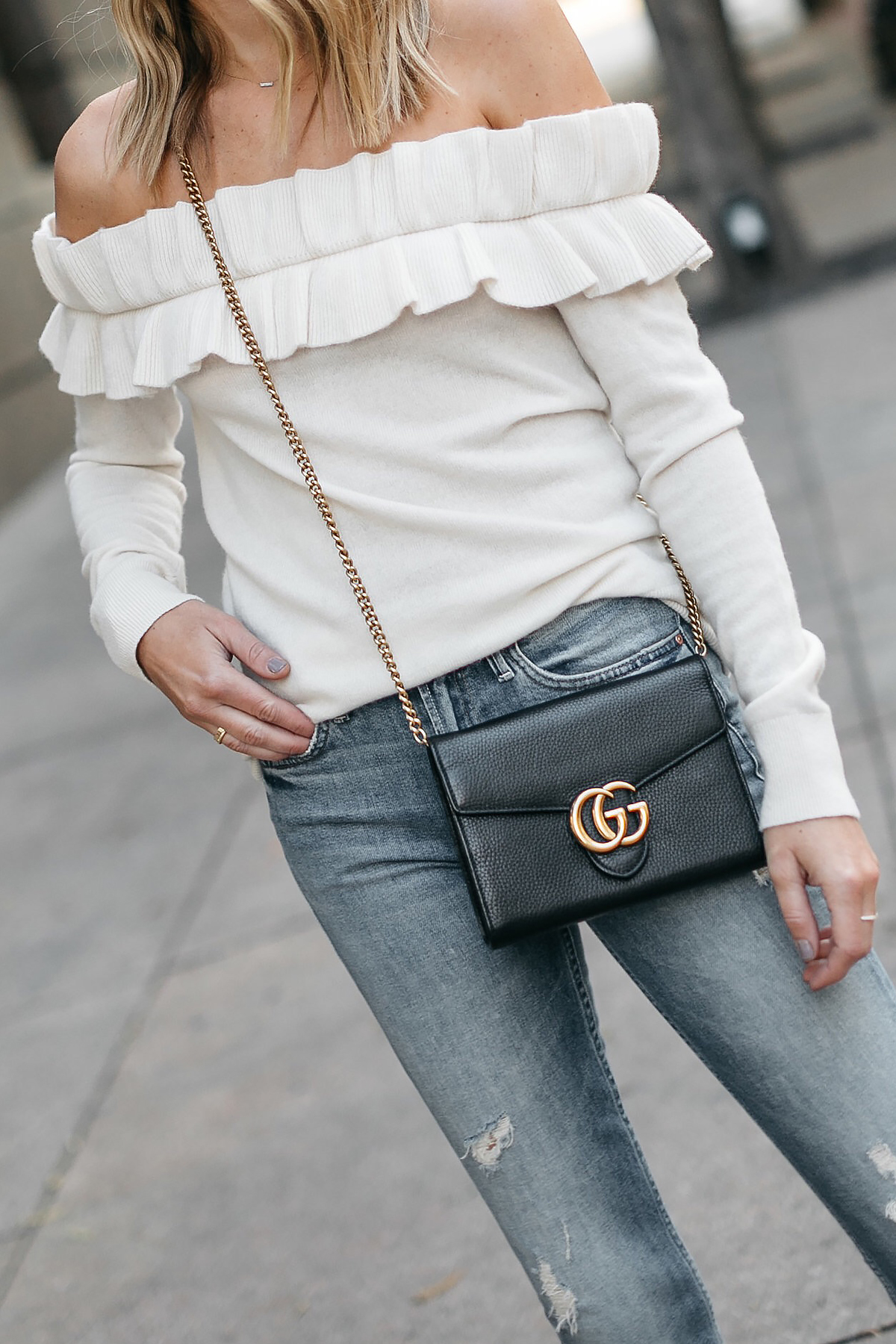 [/pipdig_right]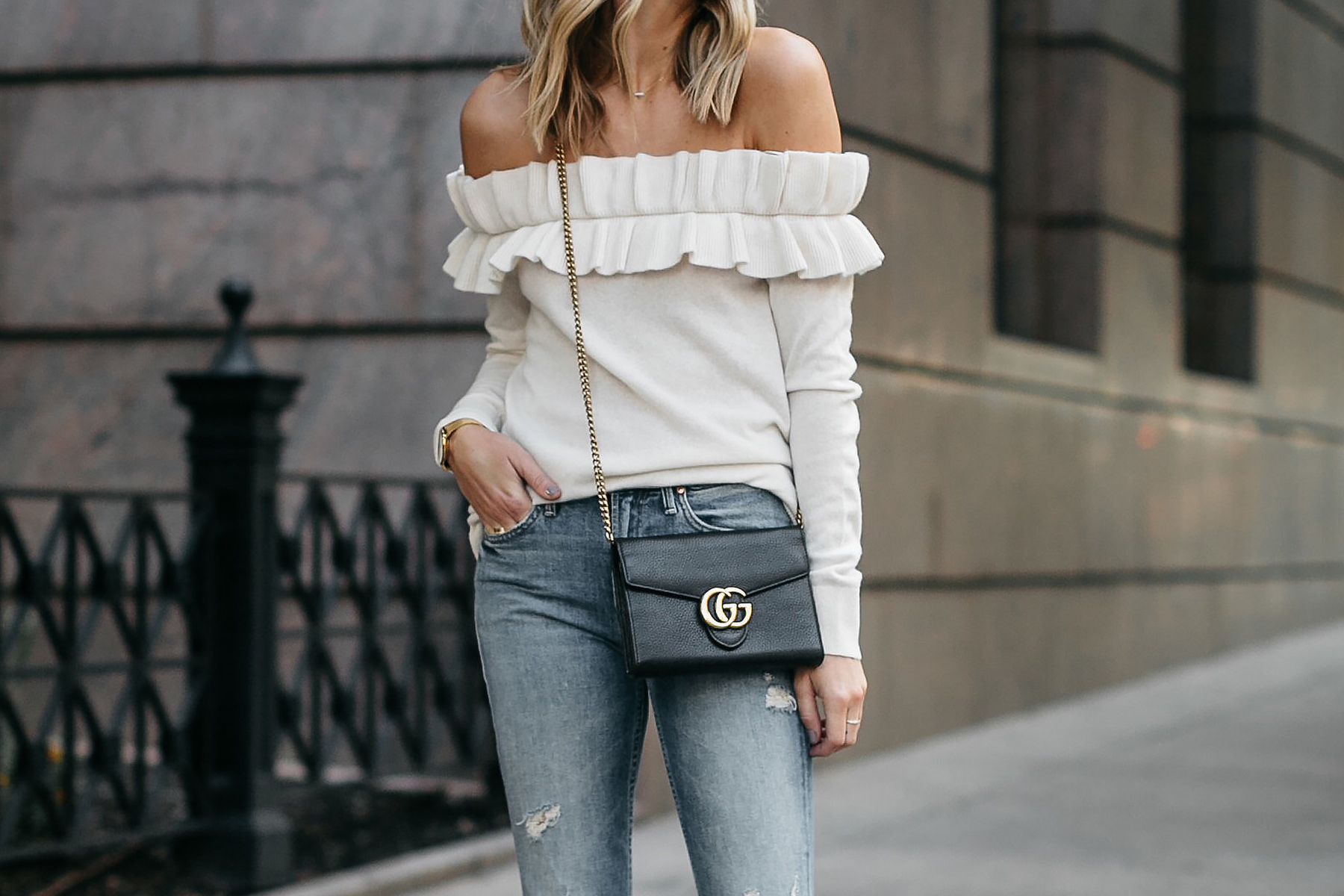 [pipdig_left]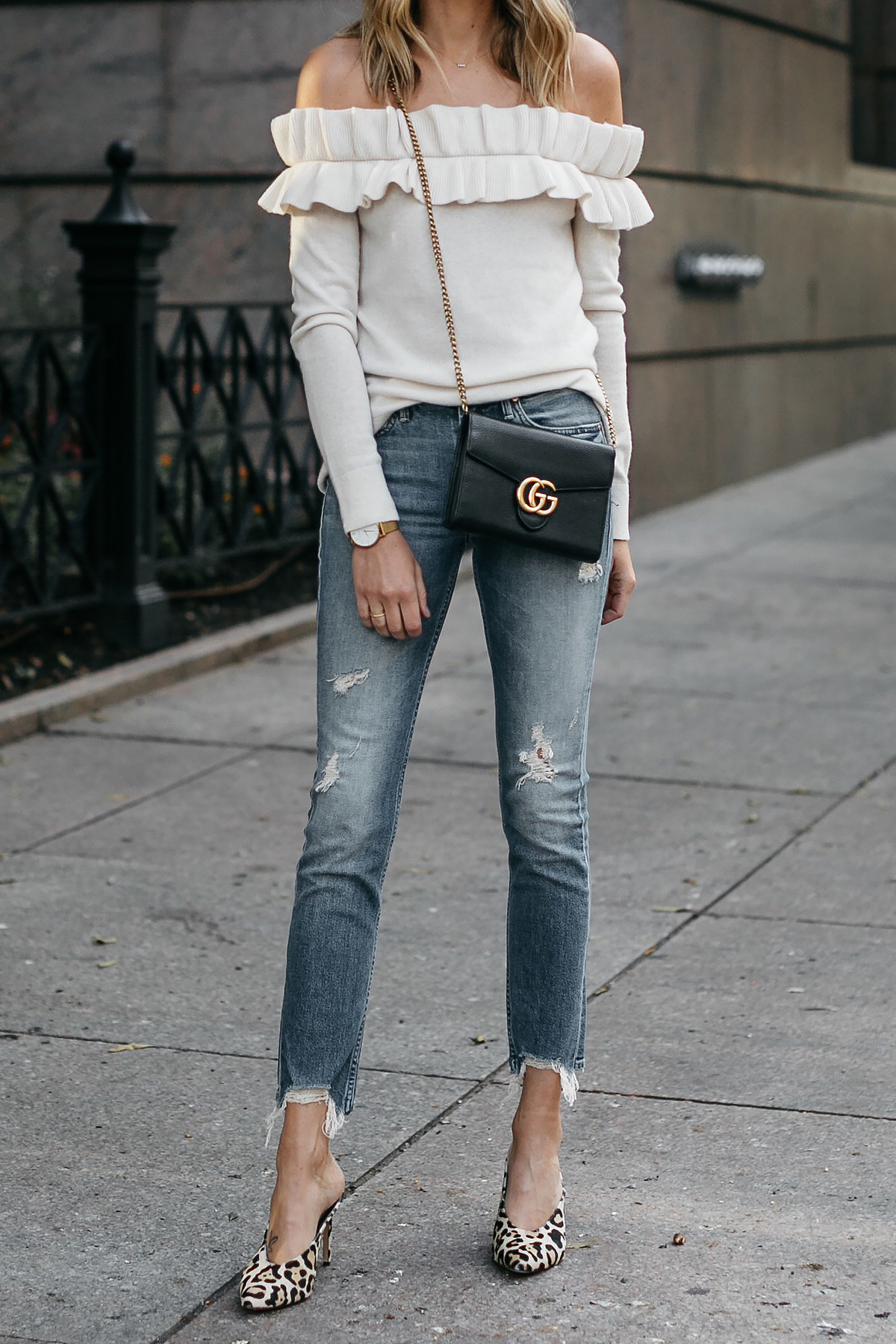 [/pipdig_left]
[pipdig_right]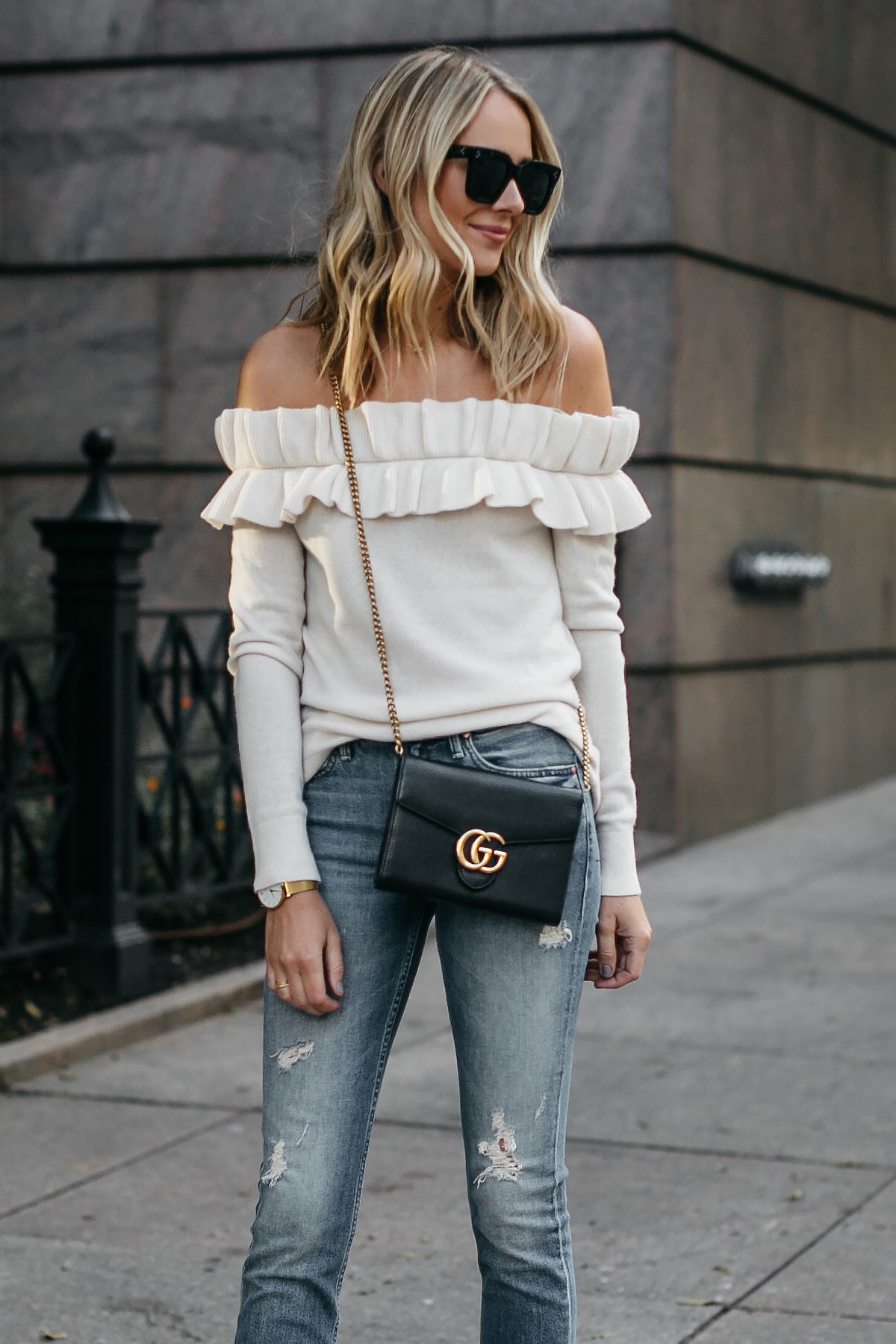 [/pipdig_right]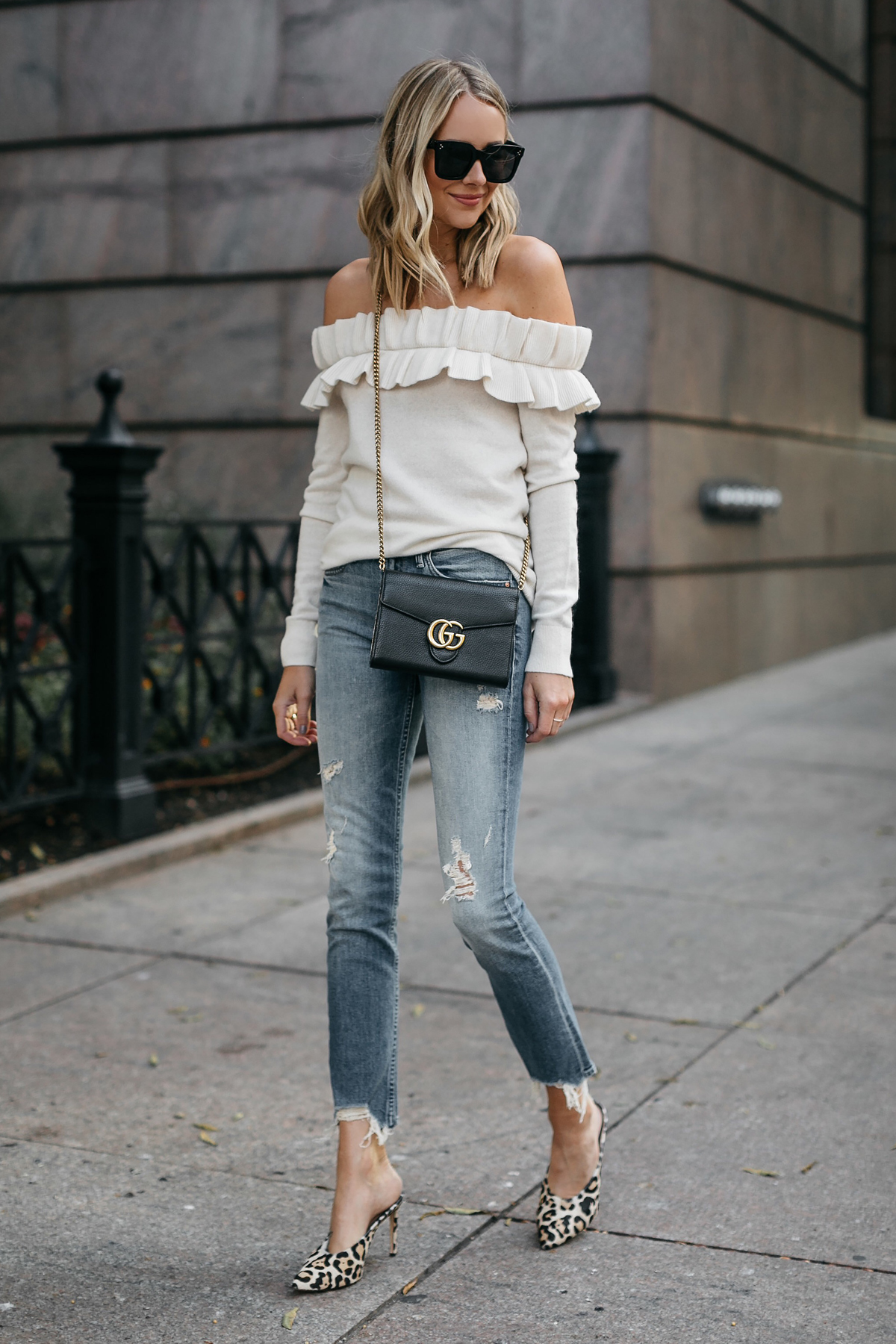 Well, it's official: I want to own every single thing From Club Monaco's fall collection. Of course, that's impossible, so I'm starting with this gorgeous, cashmere, ruffle off-the-shoulder sweater.
Traditionally, cashmere is pretty straight forward: crewnecks and tasteful v-necks are the styles you find it in most. However, Club Monaco is going beyond the tradition this season with a cashmere collection that transcends basics. This ruffle off-the-shoulder sweater is the perfect example. I instantly fell in love when I put on this beautiful piece. Of course, we know how much I love off-the-shoulder anything. But, cashmere off-the-shoulder with ruffle detail?! I've never seen anything like it. Truly, I think Club Monaco is ahead of the curve with this unexpected twist on such a traditional cooler weather go-to. I paired this stunning sweater with great denim and some of my favorite Club Monaco heels for a look that goes from day to night.

I love Club Monaco's fresh, sophisticated take on cashmere. Thoughtful shapes, gorgeous stitching, and unique detailing sets their collection apart from most. Not only is this ruffle off-the-shoulder sweater elegant, but it's also comfortable. As a matter of fact, I almost wish I could wear it around the house with sweatpants but it's too pretty for that. And for that reason, I can't wait to wear it out on the town!
Sweater: Club Monaco c/o | Jeans: Mother c/o Club Monaco | Heels: Club Monaco c/o | Handbag: Gucci | Sunglasses: Celine (similar)

Photos: Beckley