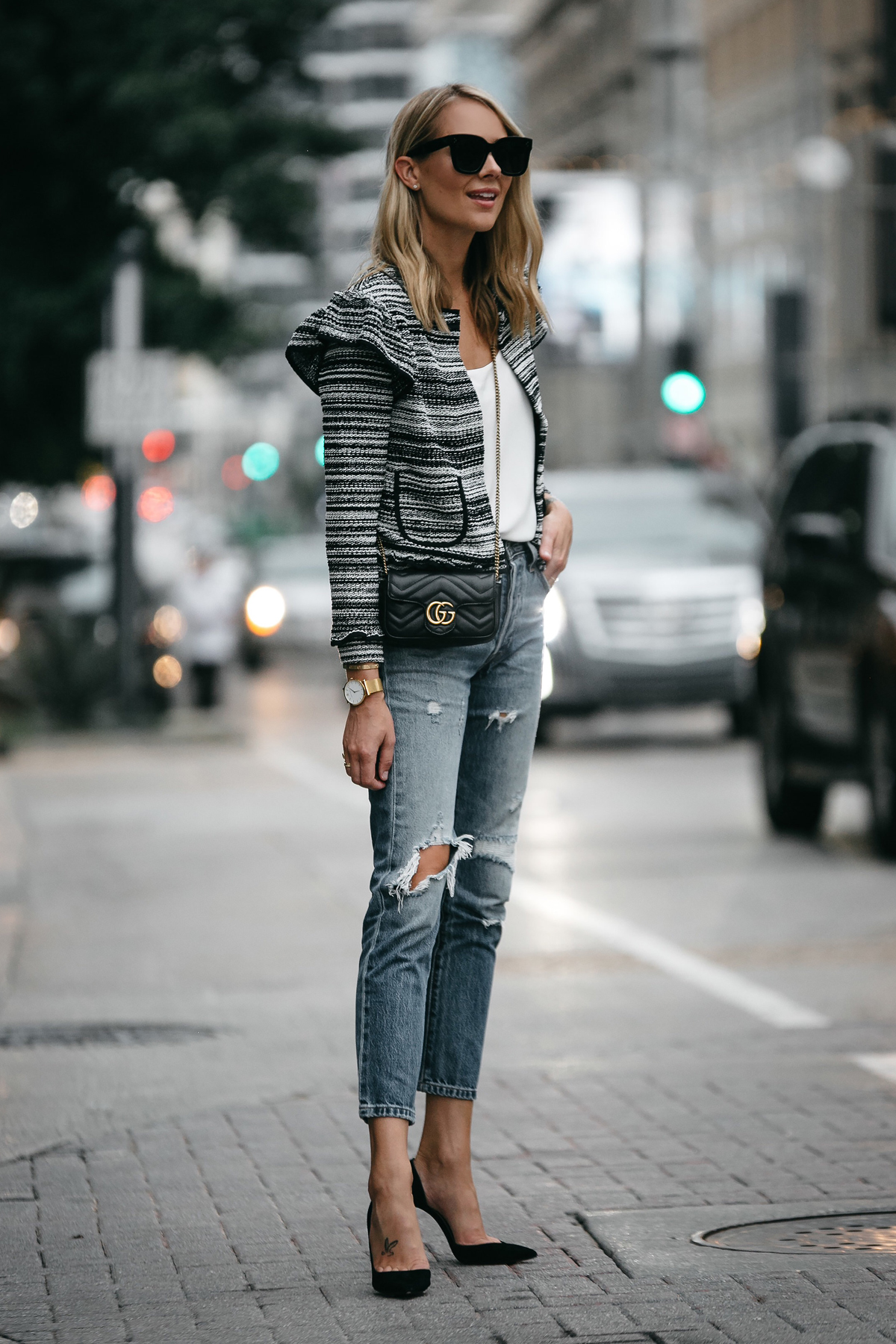 [pipdig_left]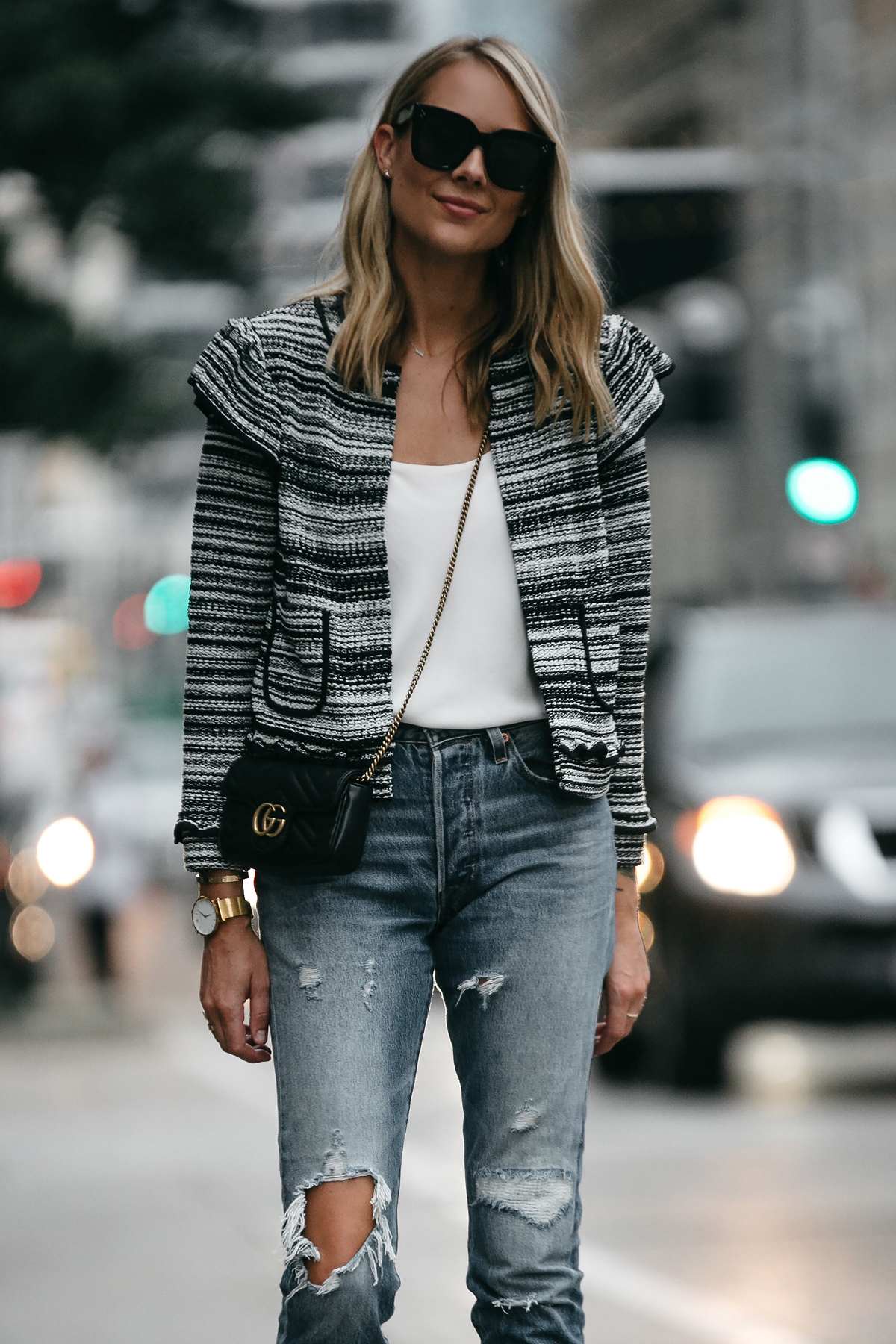 [/pipdig_left]
[pipdig_right]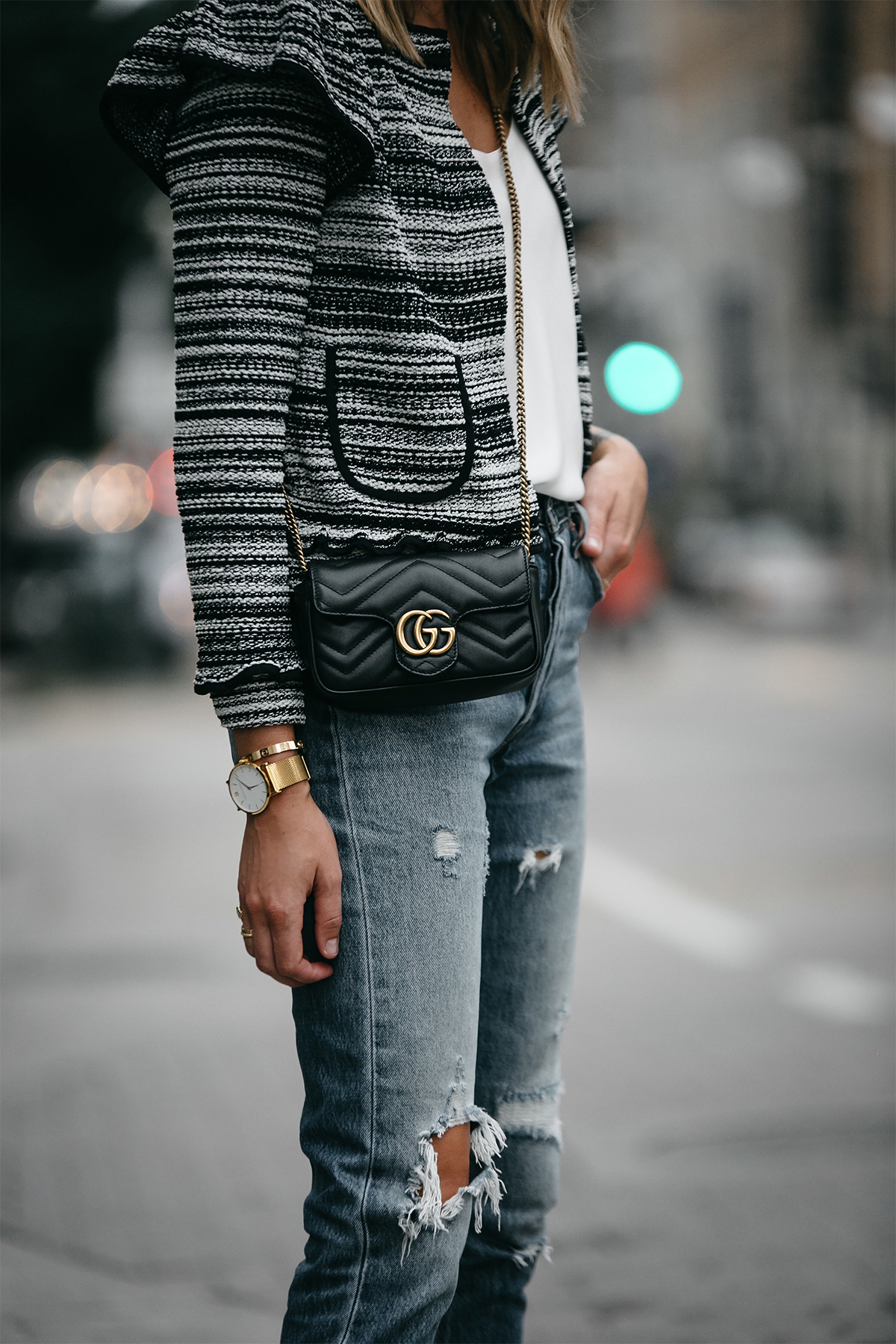 [/pipdig_right]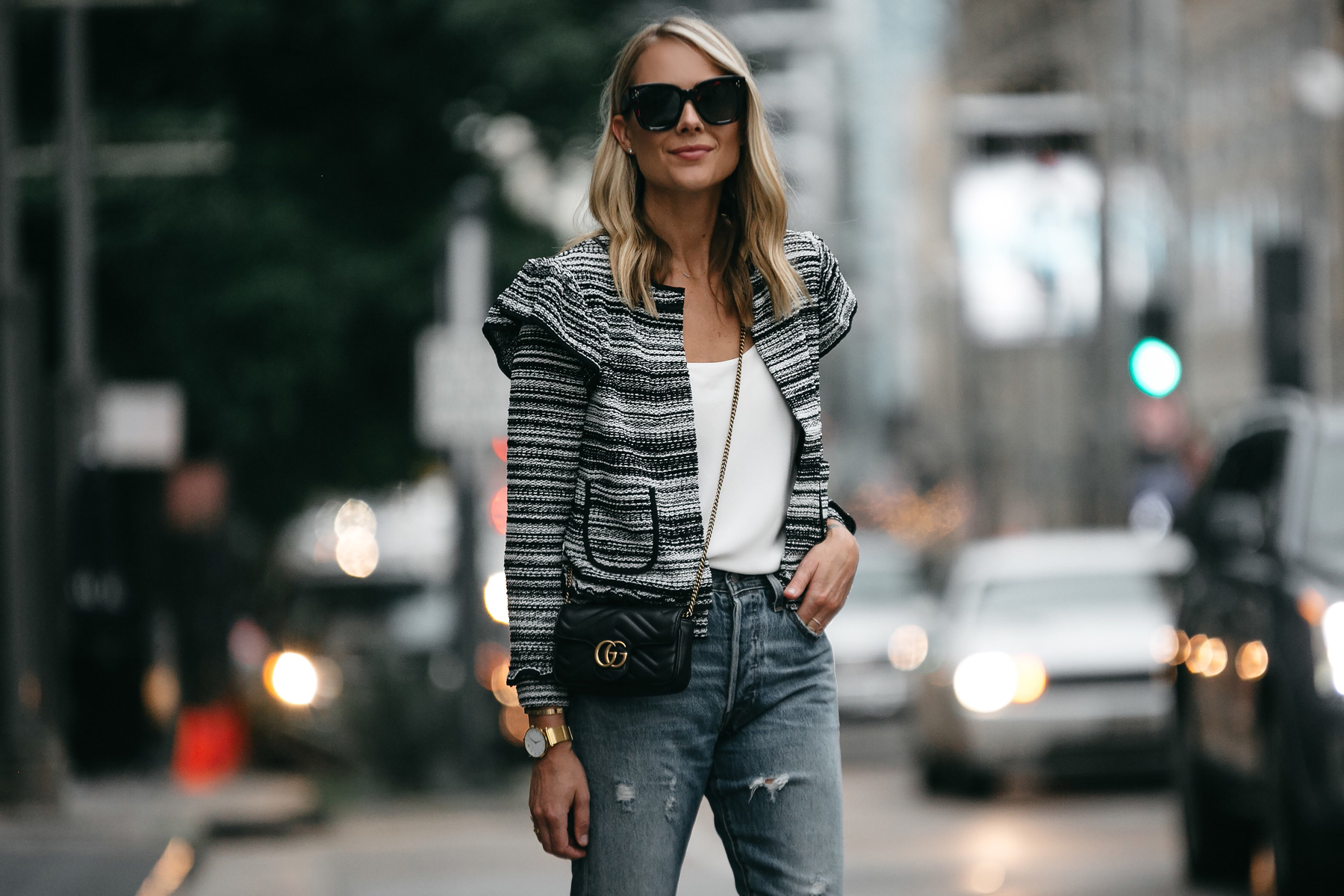 [pipdig_left]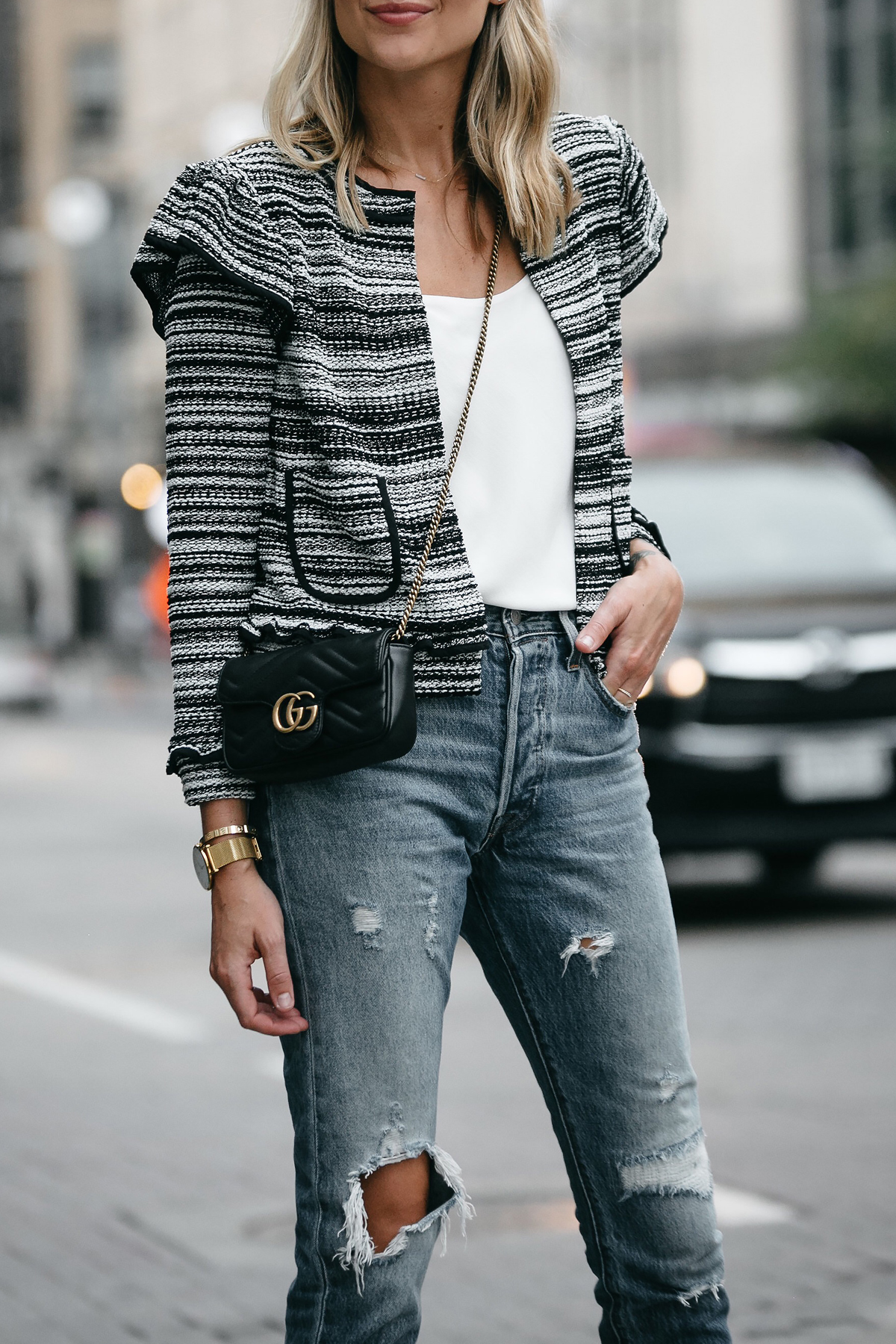 [/pipdig_left]
[pipdig_right]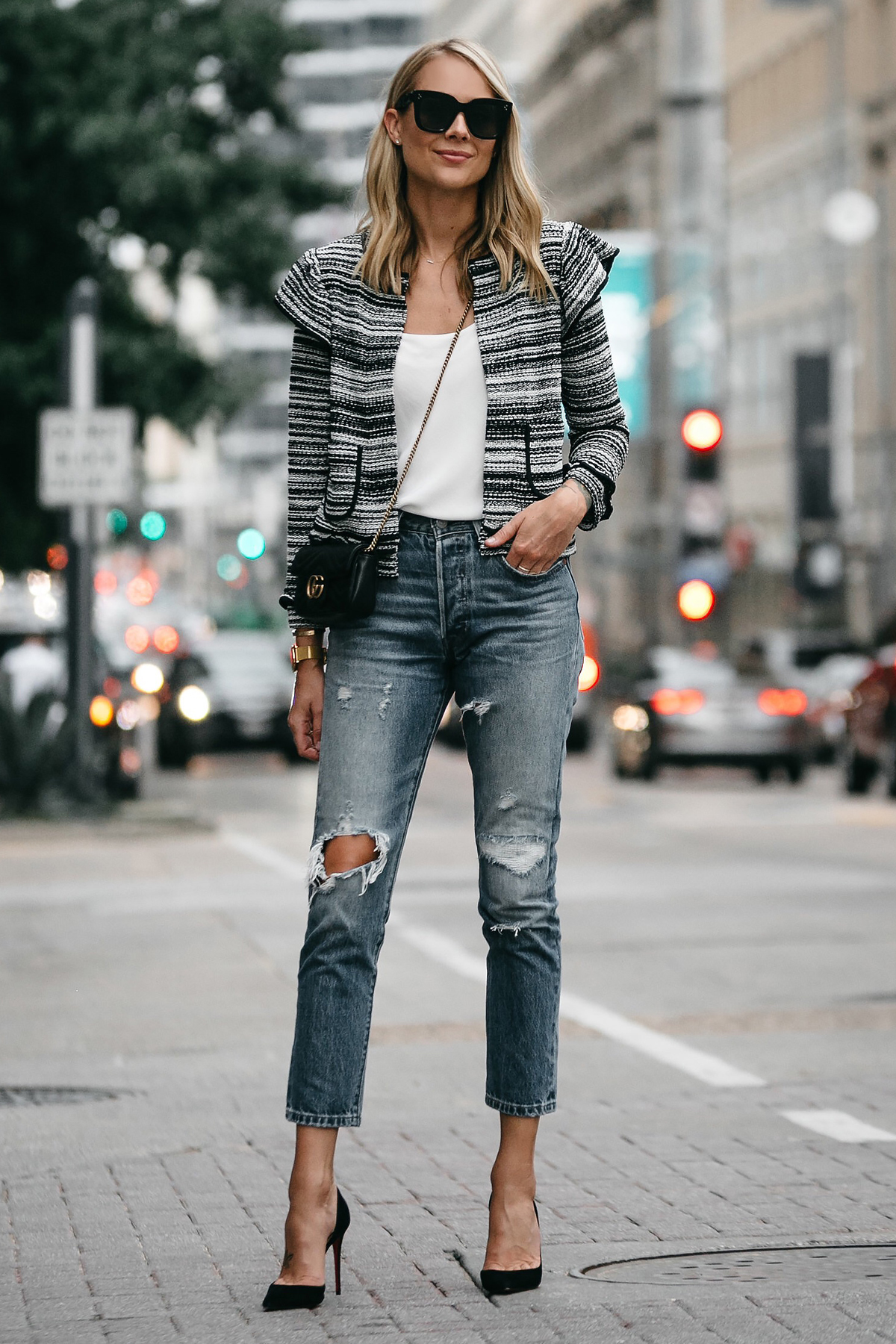 [/pipdig_right]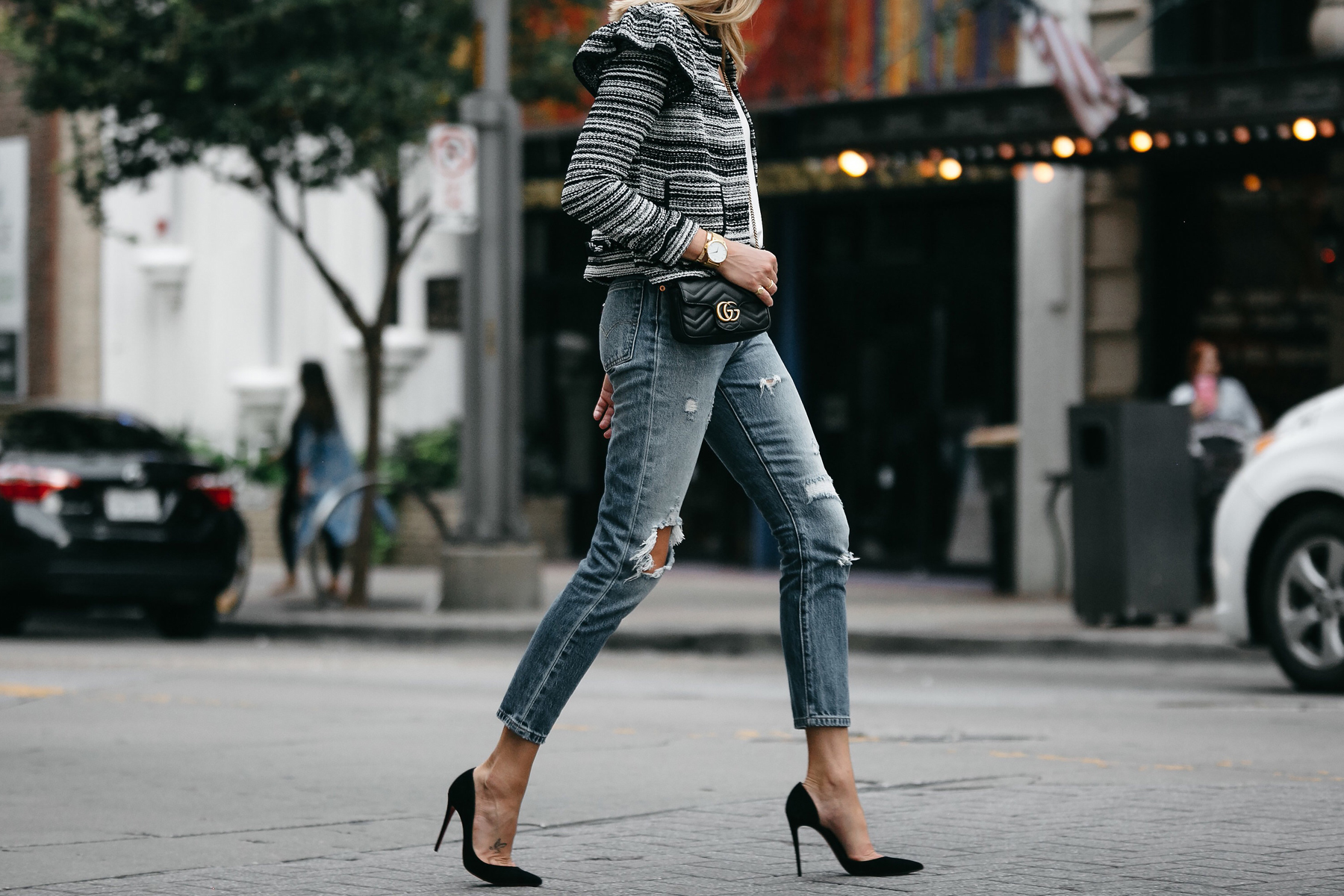 [pipdig_left]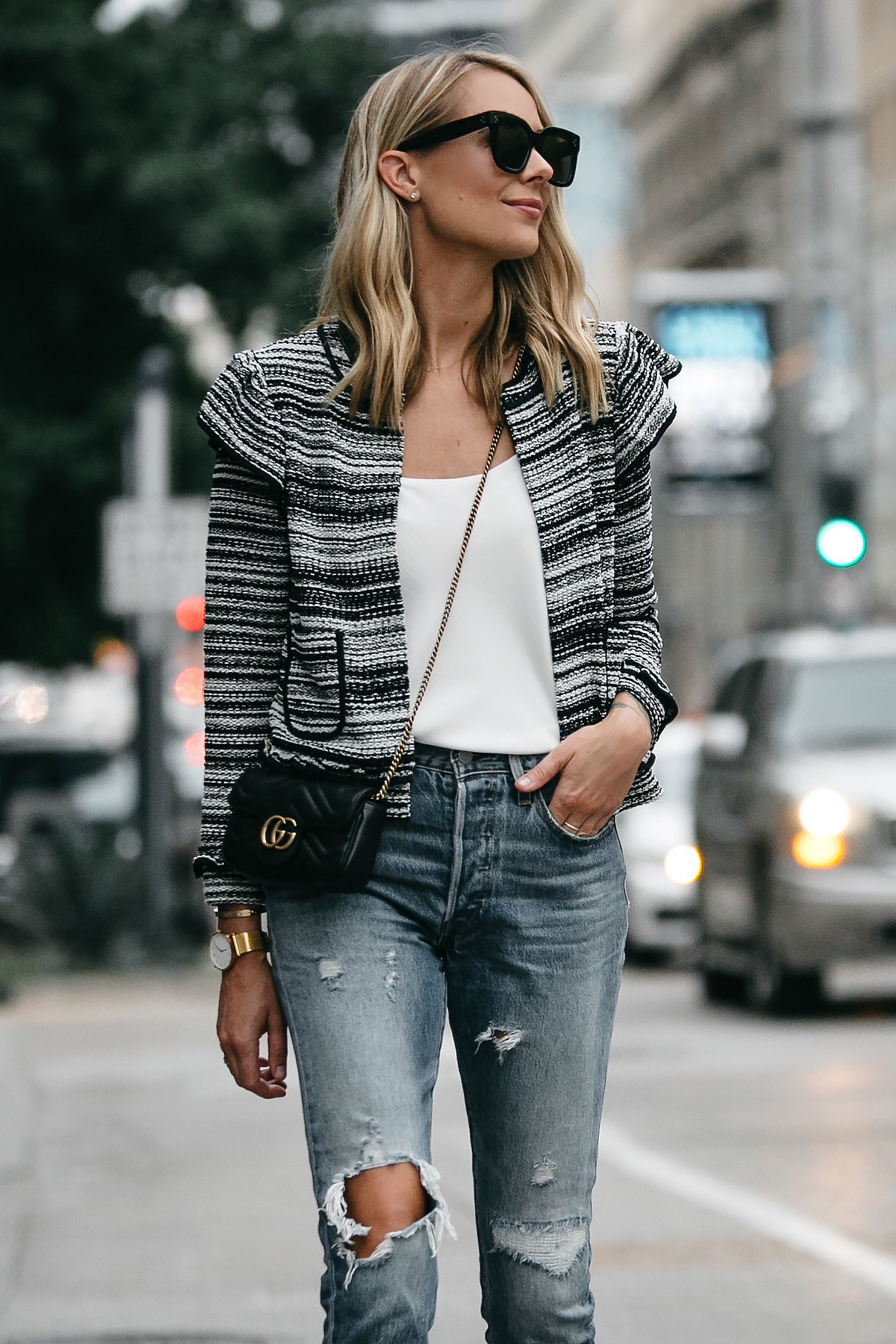 [/pipdig_left]
[pipdig_right]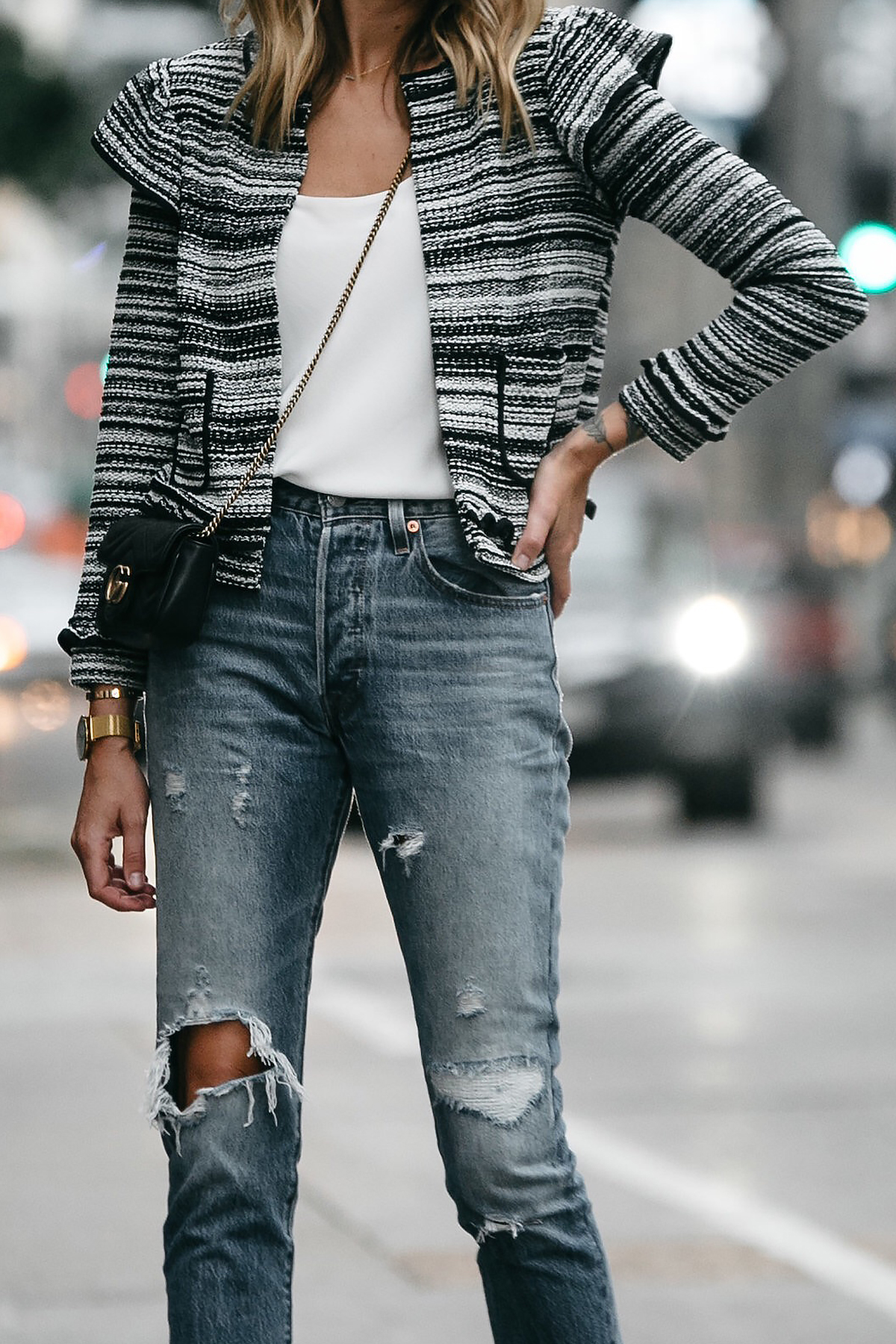 [/pipdig_right]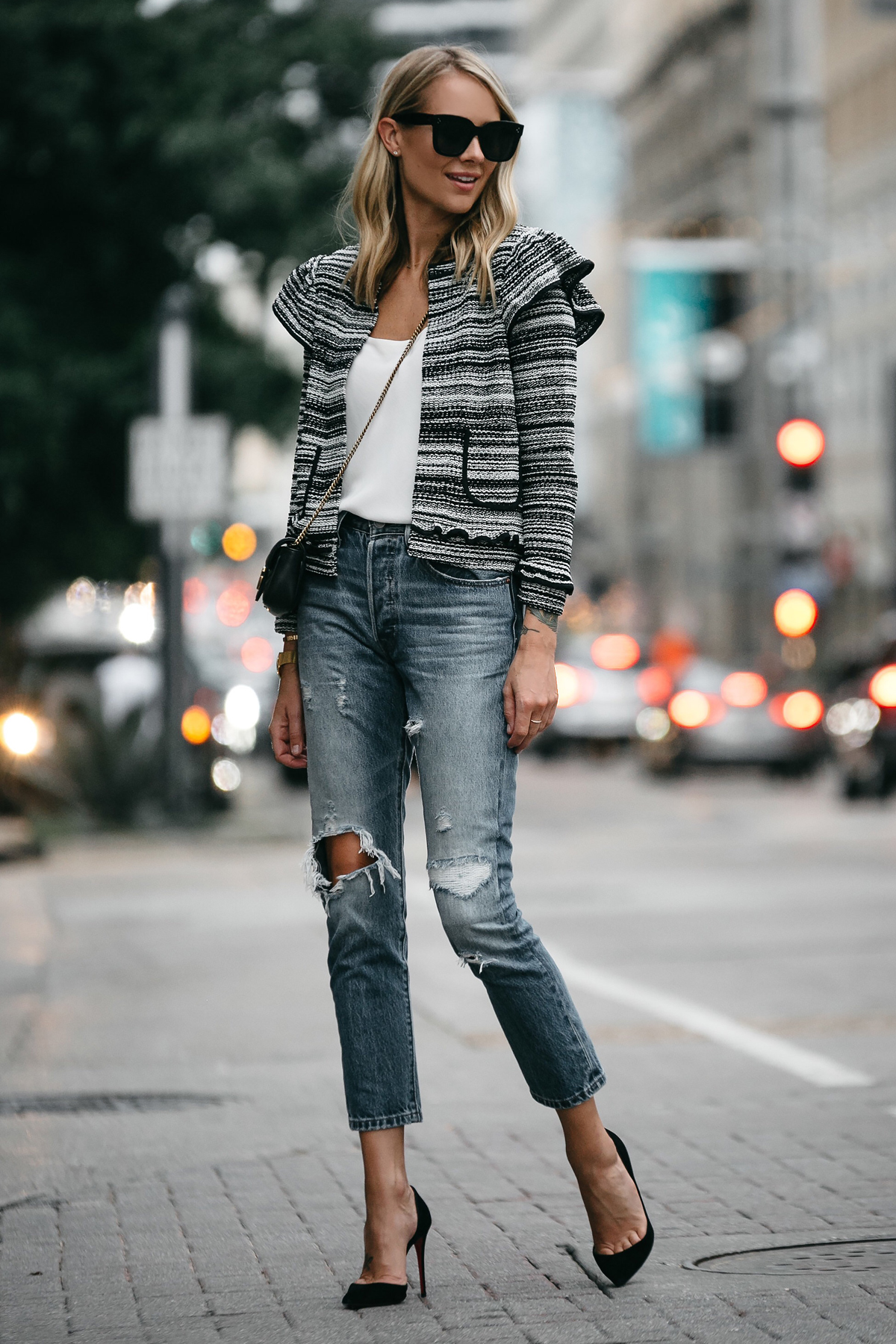 This week, I am actually giddy about the piece I'm sharing with you guys. Recently, I realized I don't own a tweed jacket. and that it needed to be fixed ASAP. With this in mind, I was on the lookout during my latest visit to Club Monaco. So, I knew I had to grab this tweed jacket as soon as I saw it.
I adore this piece for a few reasons. First, the playfulness of the ruffles helps mix a polish look with some fun. Second, the texture of the jacket itself. And, lastly, the fit. This tweed jacket looks busy, but once you put it on, makes any outfit classy and effortless. Not only does it look good with a simple tshirt and jeans as I've paired it here, but it'd look just as good over a dress. Moreover, it would look amazing with a tailored skirt, black denim, the list goes on!
Although this tweed jacket is a bit pricier, it's high-quality, long-lasting investment piece that will have a home in your closet for a long time. With so many ways to wear it, you're not going to run out of ideas any time soon.
Jacket: Club Monaco (wearing size small) | Tank: Club Monaco (similar) | Jeans: Levis c/o | Handbag: Gucci c/o Neiman Marcus |
Heels: Christian Louboutin (similar) | Suglasses: Celine (similar) | Watch: Larsson & Jennings (similar) | Bracelet: Similar

Photos: Beckley