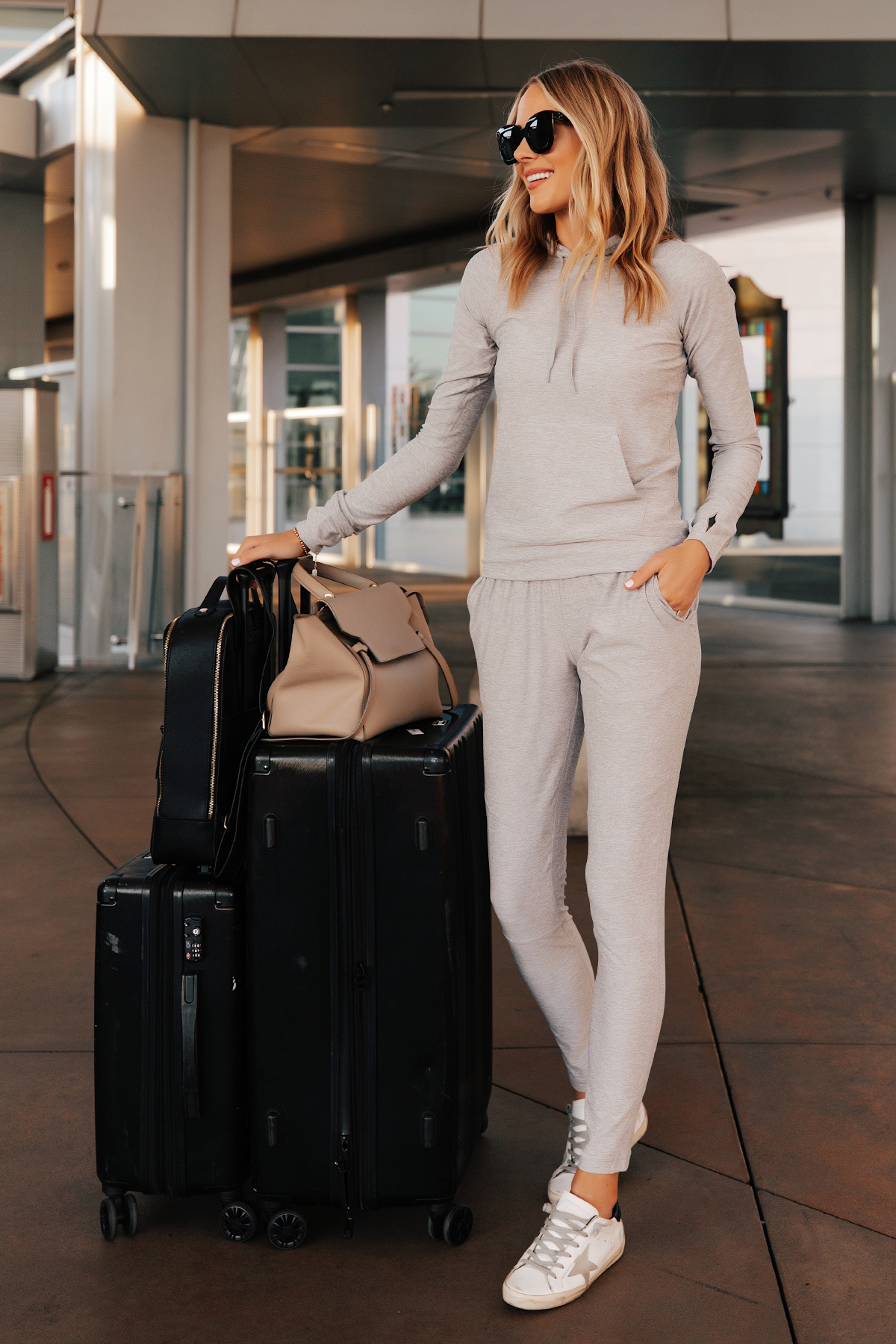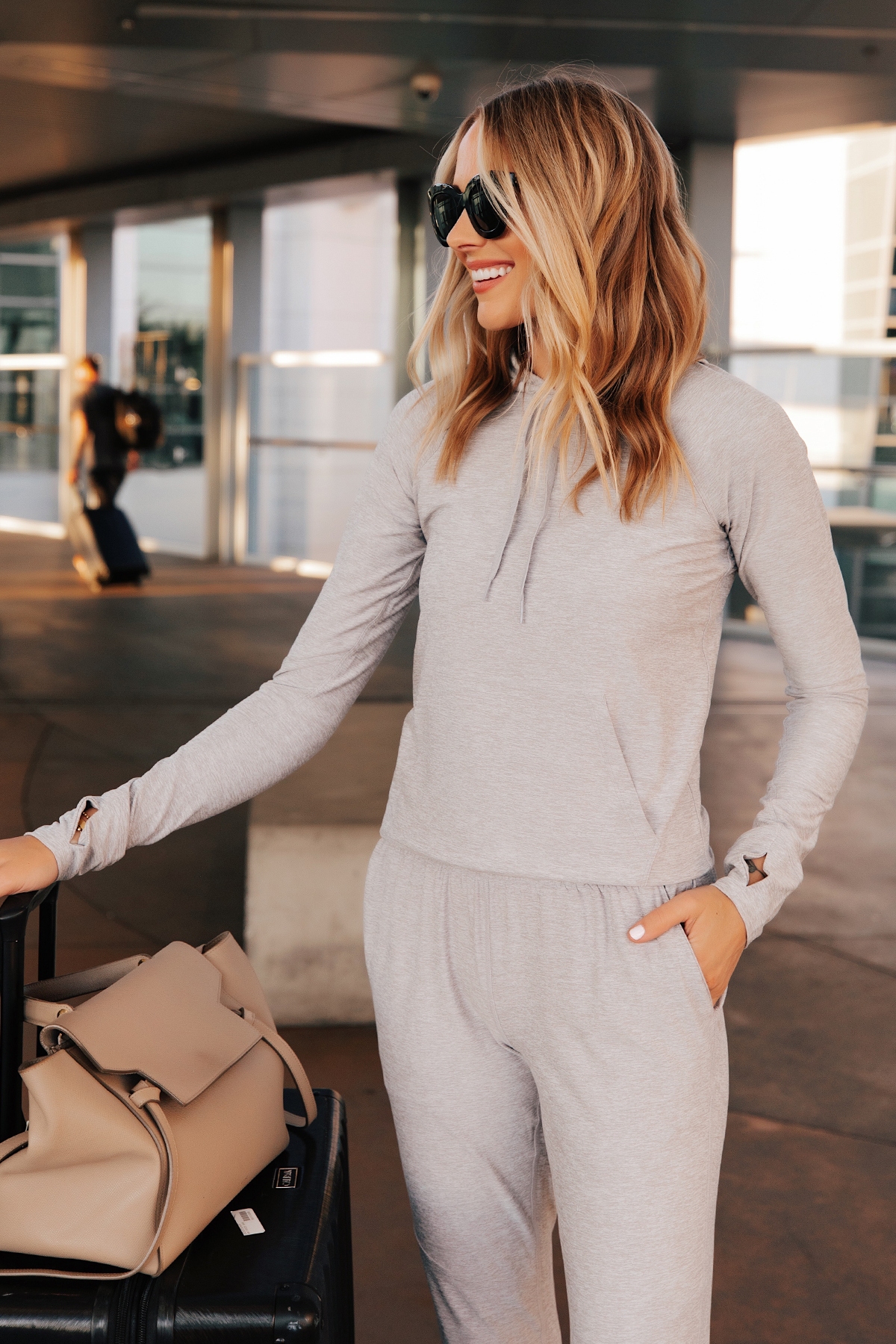 Last month for our honeymoon we flew from LAX to Santorini and that was quite the journey. During the trip, we also made our way over to Italy before heading back home to San Diego. Now, just a little over a month later we are heading out for another long-haul flight, this time to Iceland! As someone who makes these international flights more often than not, I've found that dressing comfortably is one of the most important aspects when it comes to a successful travel journey. And that's where Outdoor Voices comes in.
Outdoor Voices has been one of my favorite retailers for activewear/lifestyle apparel for the past few years. They had a pop-up shop in Dallas while I lived there, and I found myself wearing their collection all the time. The fit, fabric, and price point are really what set them apart from the rest. With all the travels we had coming up, I knew I needed a comfortable outfit to wear for the red-eye flight and the CloudKnit hoodie and sweatpants did not disappoint. Not only is it literally the softest matching set I've ever worn, its truly so comfortable for the long-haul flight.
So while I'm flying in the clouds, I will feel like I'm sleeping on a cloud in the CloudKnit matching set. If you're looking for something comfortable to wear, whether is for travel or leisure, I highly recommend anything from the CloudKnit collection at Outdoor Voices. I promise you'll thank me later.
Editor's Note: Fit is TTS (wearing XS in both items).
Outdoor Voices Apparel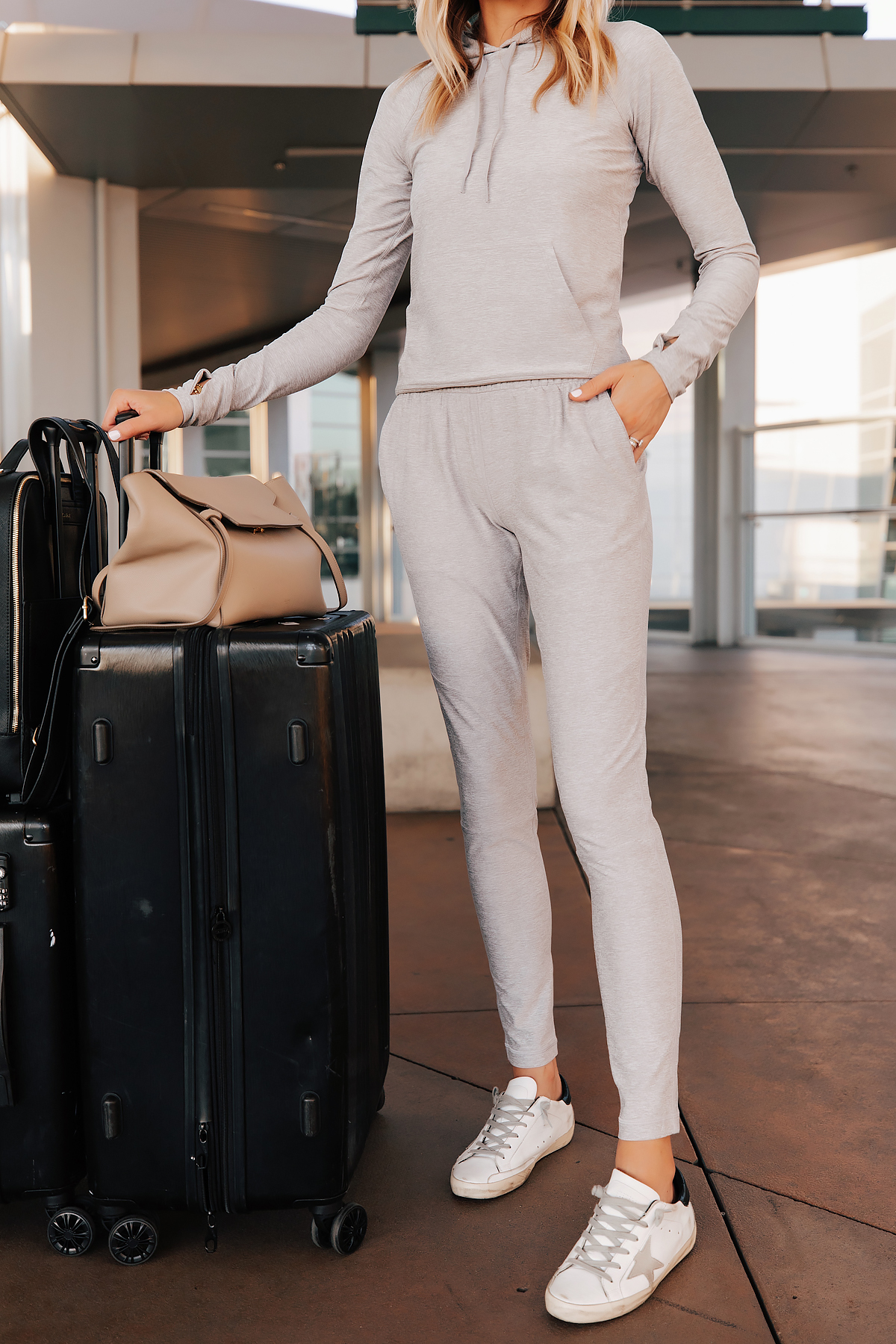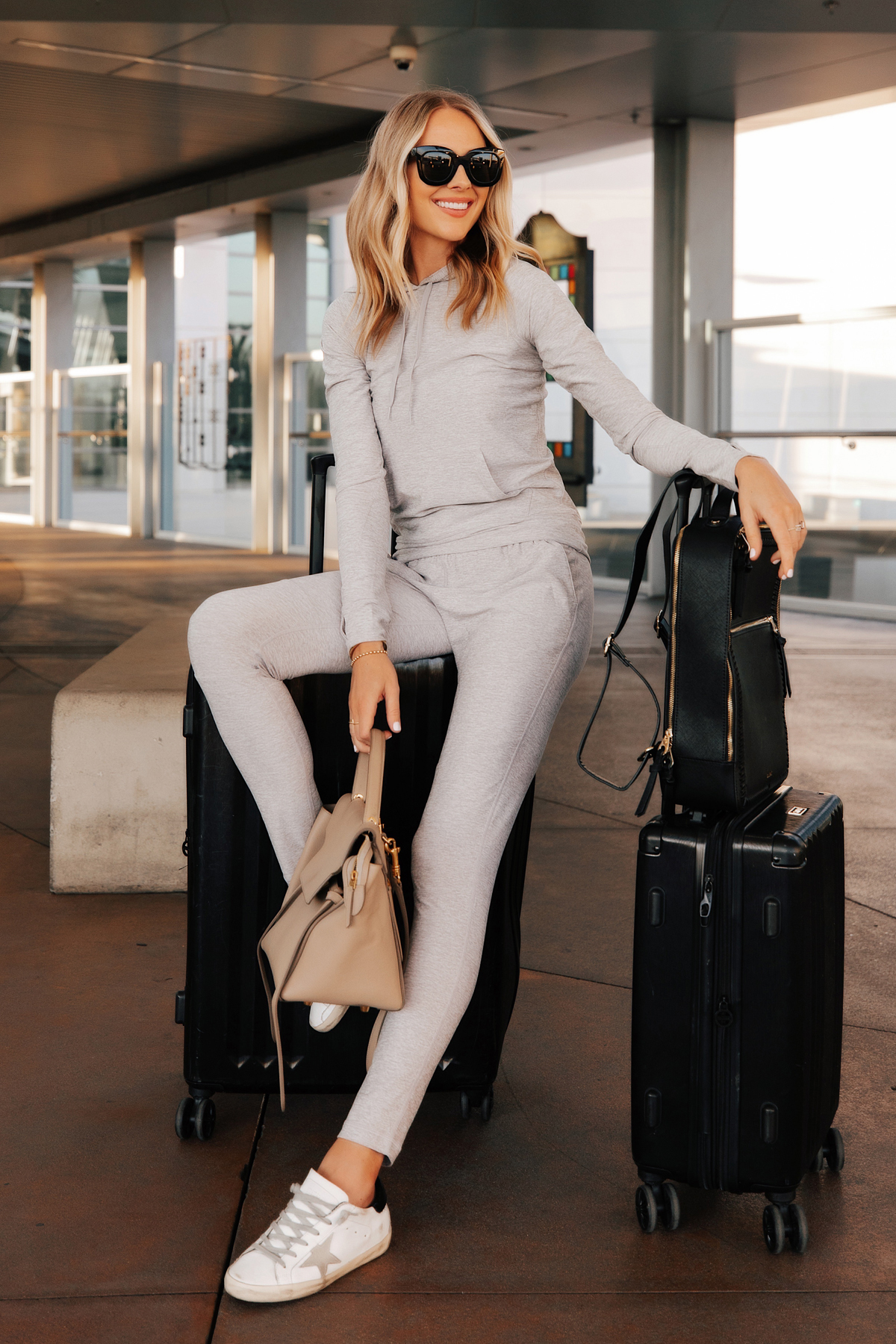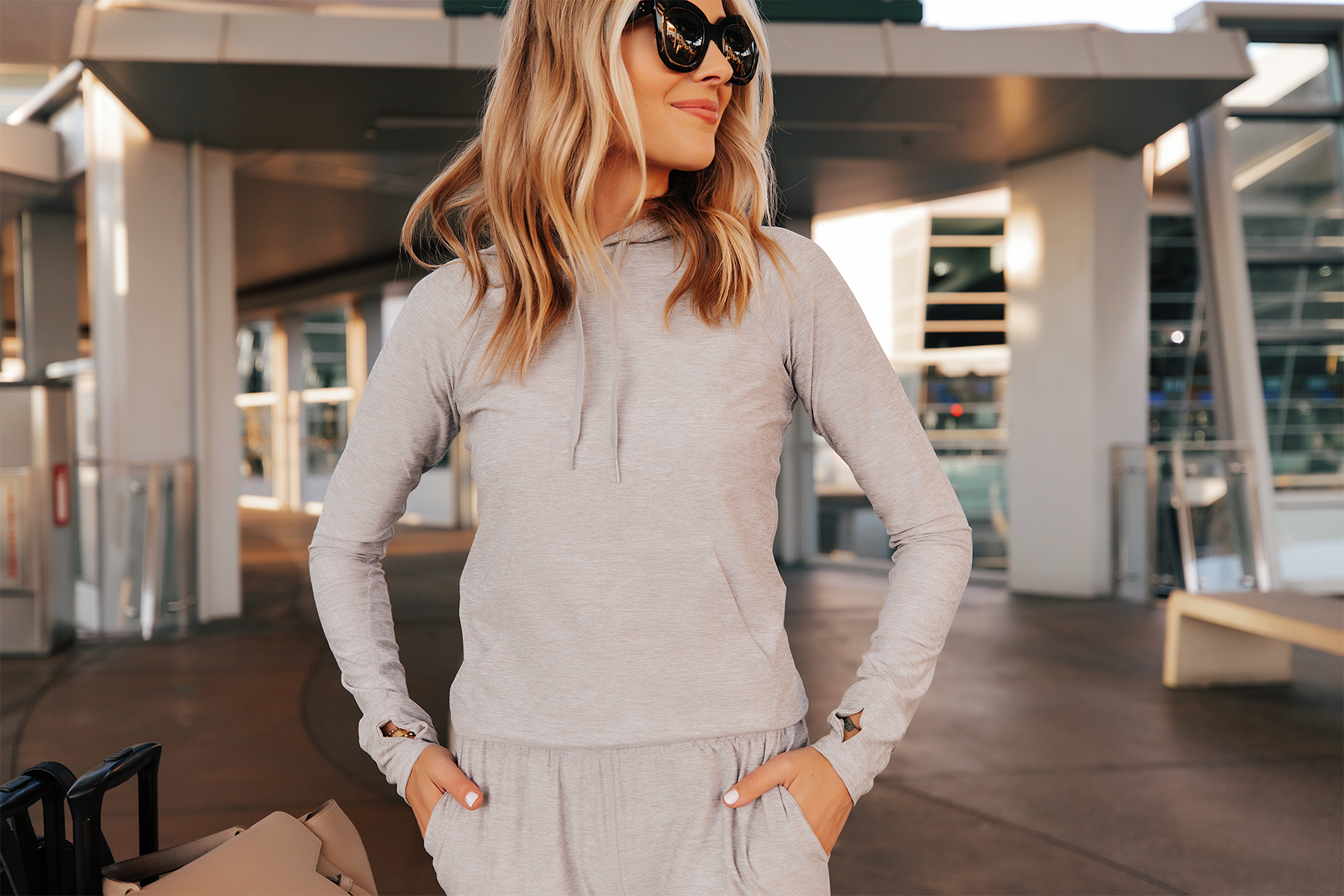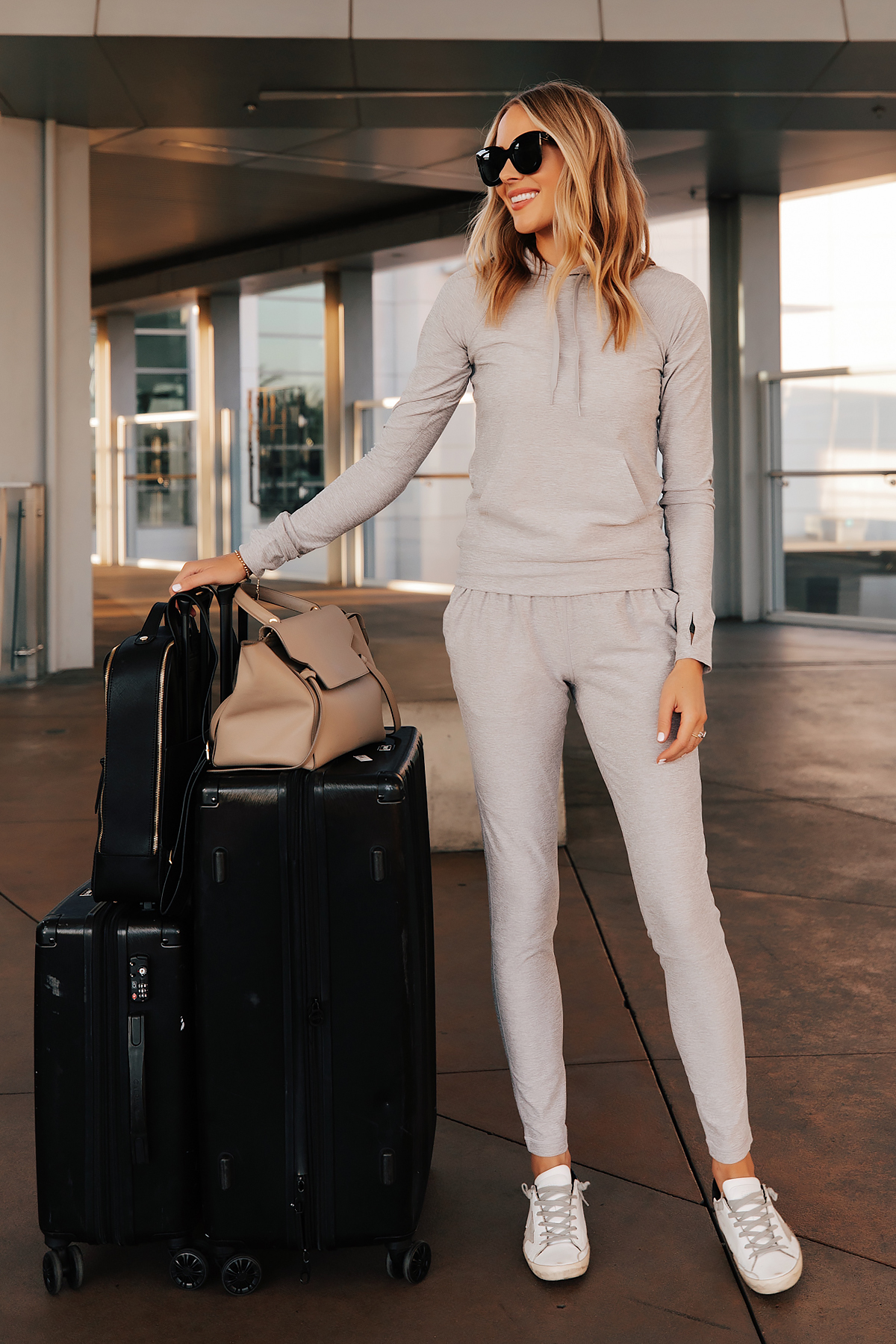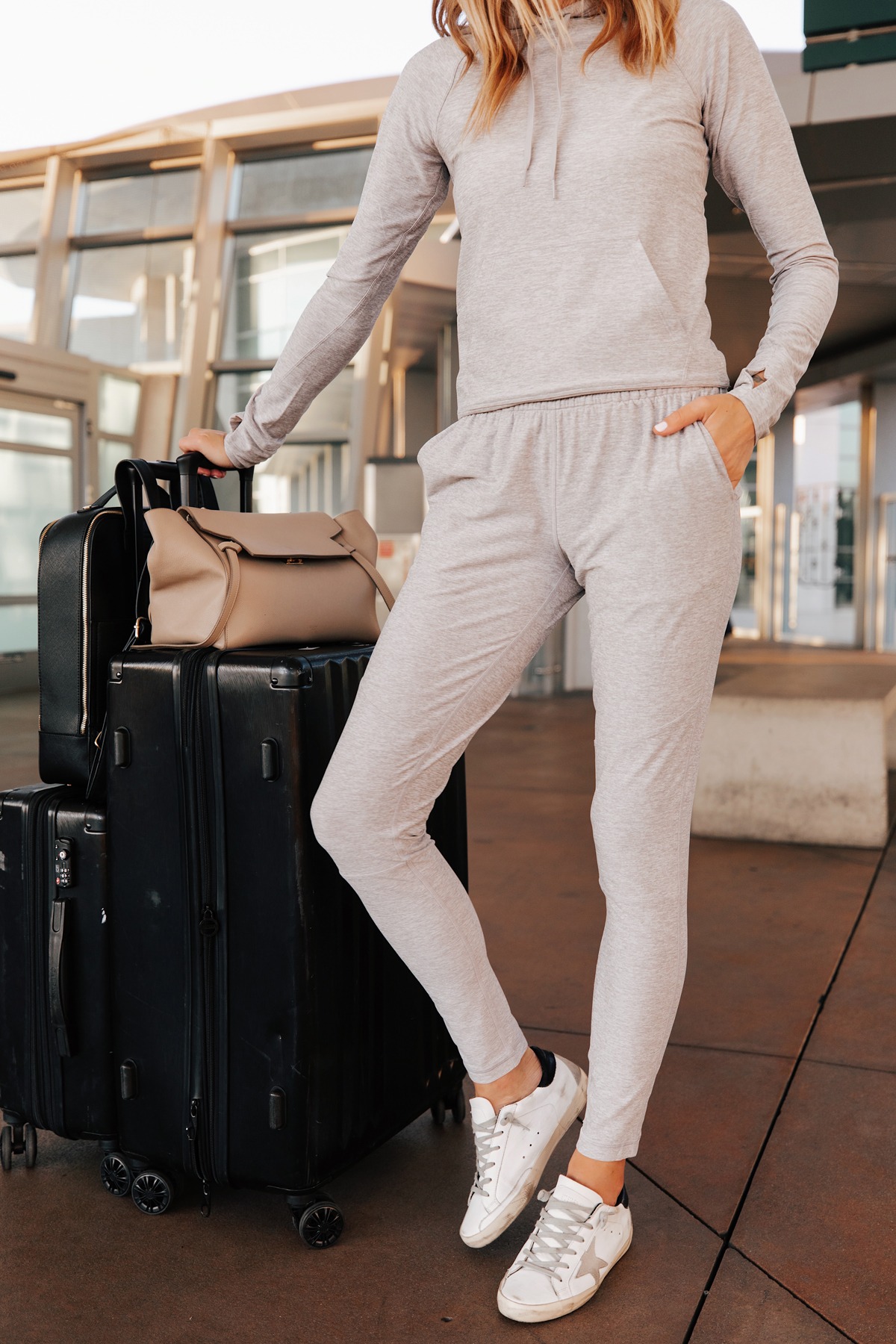 A special thank you to Outdoor Voices for sponsoring this post. All thoughts and opinions are my own.
Photos: Arielle Levy