You're standing in your closet, just staring at your clothes. You know you have them and you know you've worn all of them before, but for some reason, it's just not clicking for you. You can't visualize what you want to wear or how to wear it. If this sounds familiar, you are going to love this blog post.
Whether you've been working on a capsule wardrobe or not, you no doubt have a handful of really strong "base" pieces which you can create plenty of outfits around. For the month of May, I've gone ahead and put together a look for every day to inspire your outfits throughout the month! Each day features an outfit that fits into a number of categories, whether it be dresses, vacation looks, day to night outfits, workwear, and more. A lot of it will look familiar because I'm going to be pulling from my spring capsule wardrobe to show you just how versatile it is. Basically, I'm taking the guesswork out of getting dressed every day with this guide, and I truly hope it helps!
You can view the entire calendar at a glance, but if you keep scrolling you'll see all the individual looks and each item is linked at the end of the post. I hope you all enjoy this as much as I did putting all the looks together!
Click the individual collages to shop the products directly.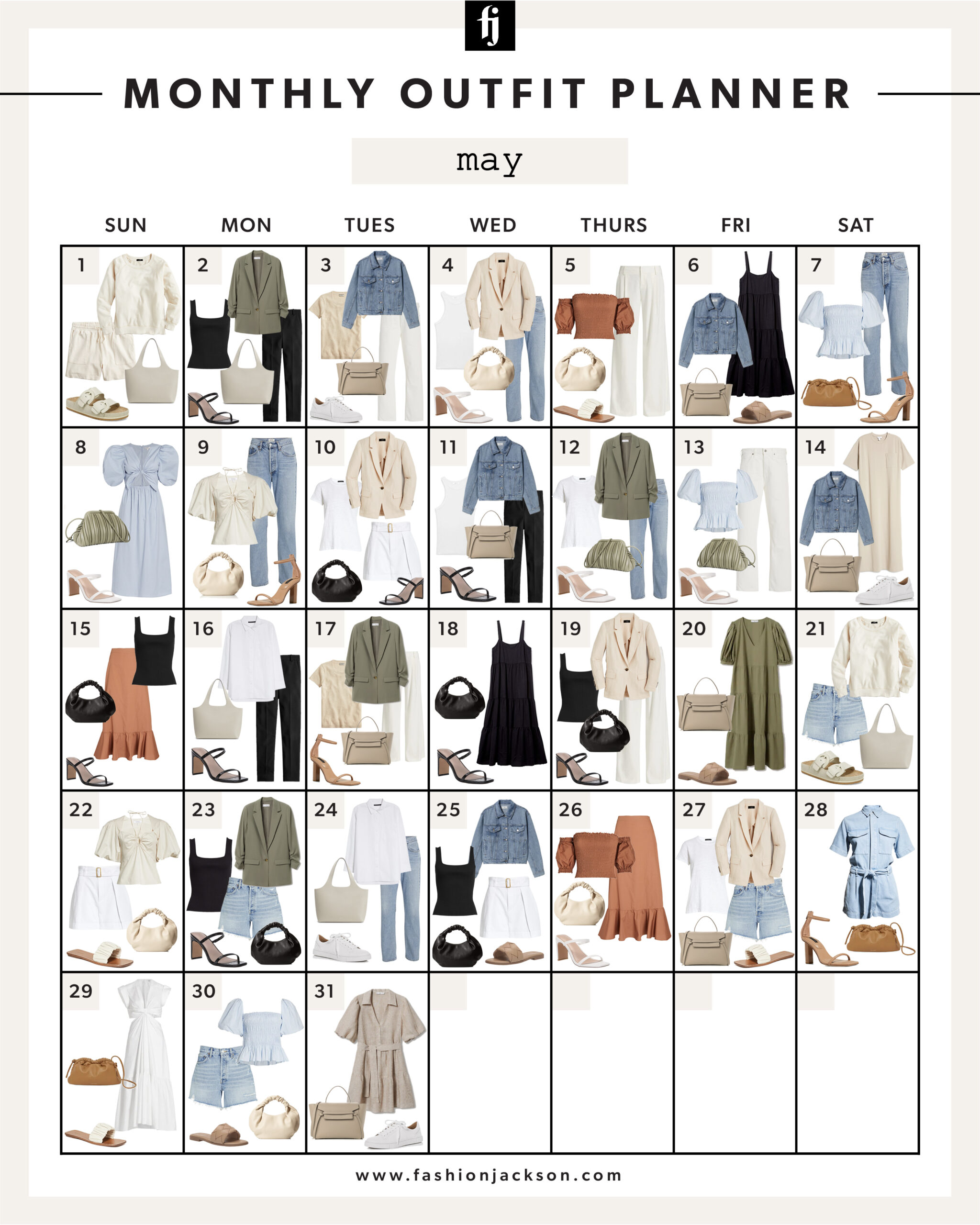 This post may contain affiliate links, meaning when you click the links and make a purchase, we receive a commission.