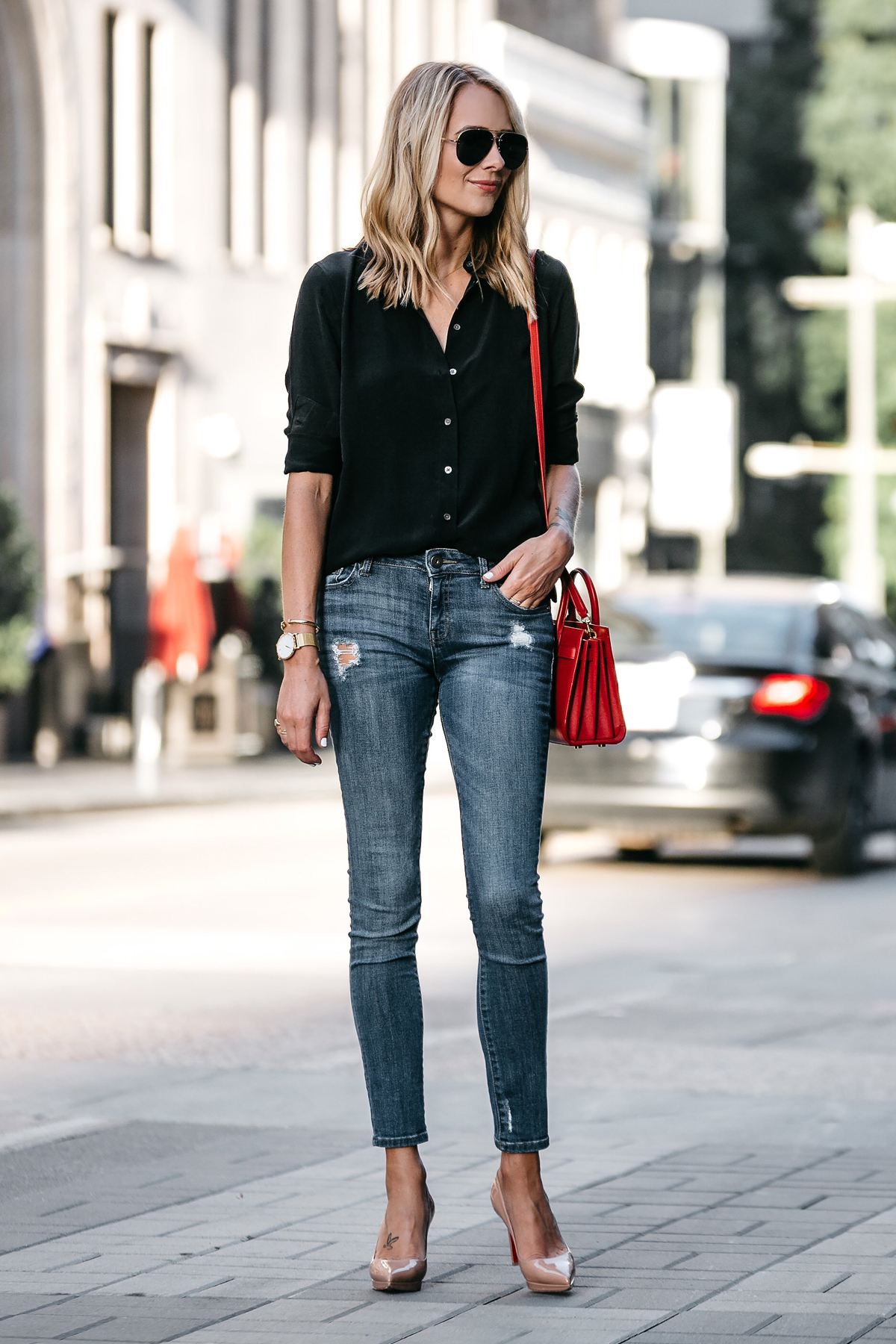 [pipdig_left]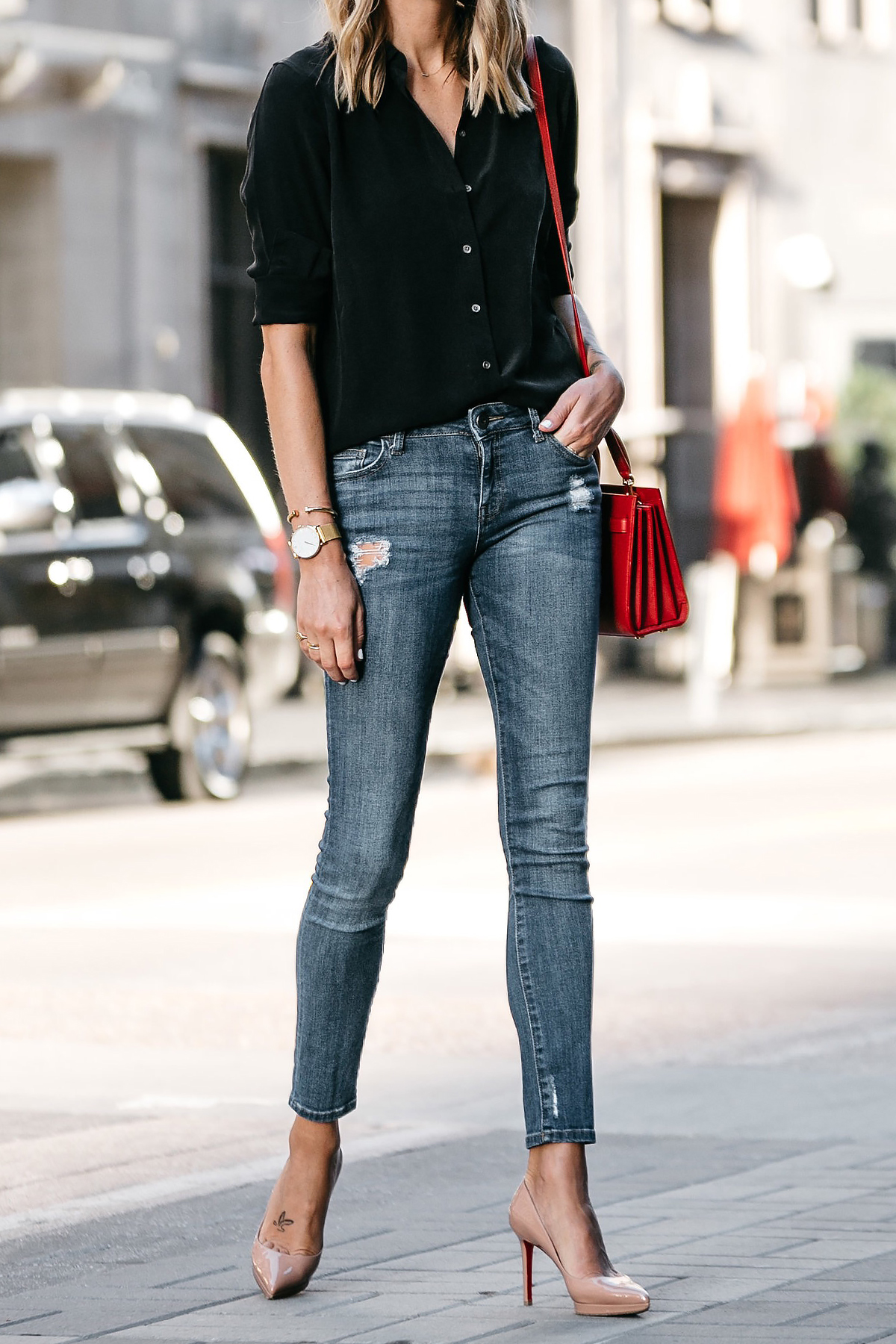 [/pipdig_left]
[pipdig_right]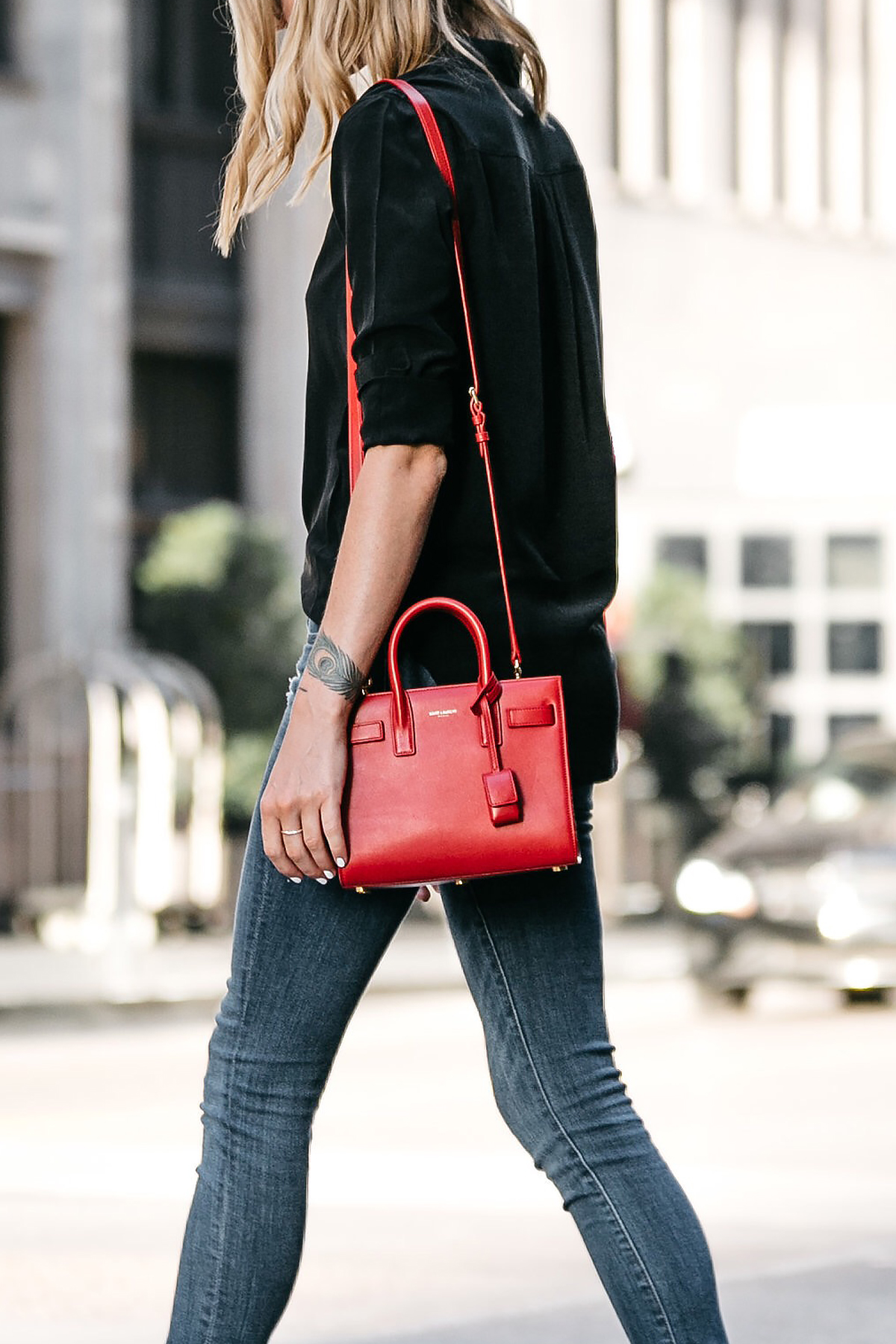 [/pipdig_right]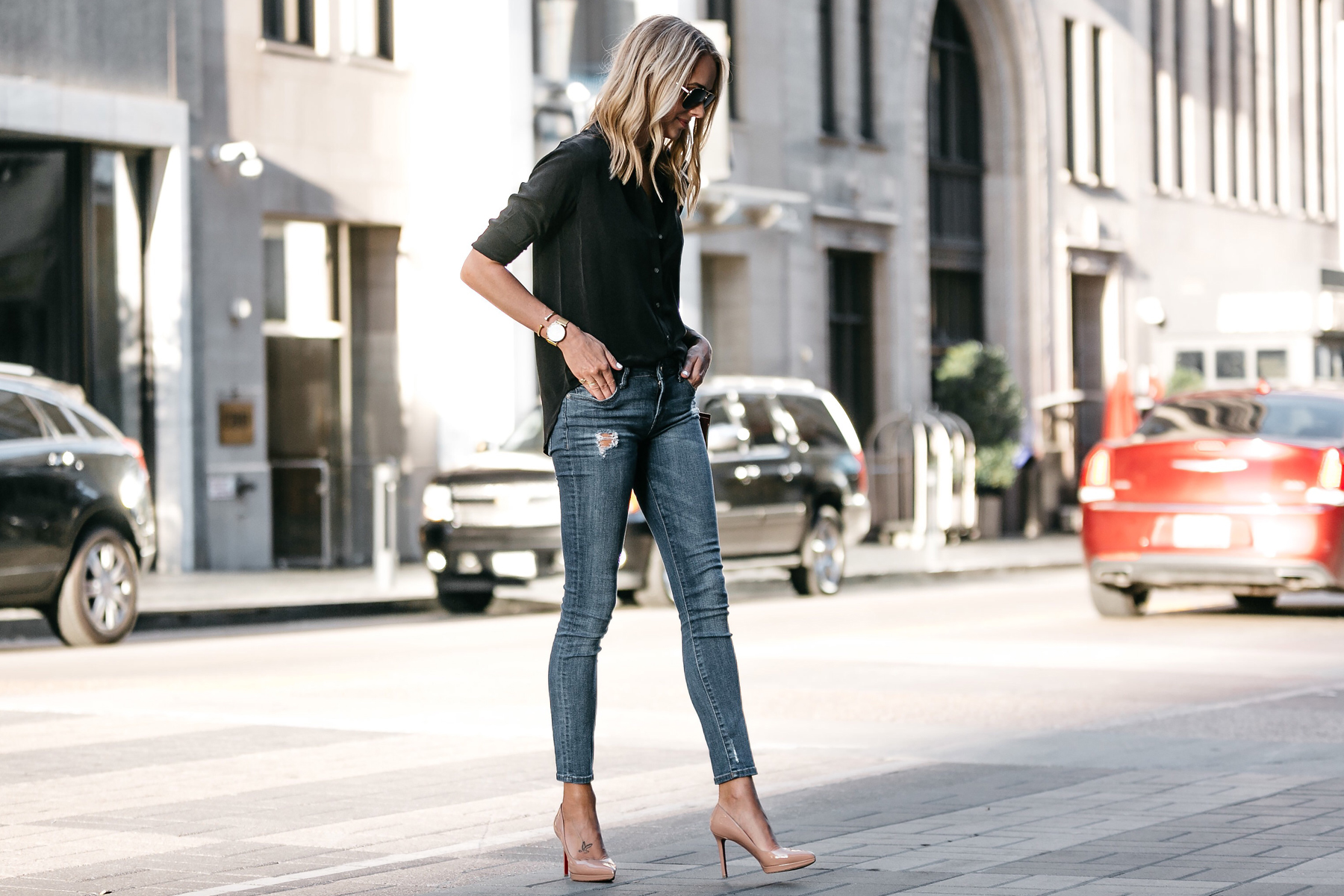 [pipdig_left]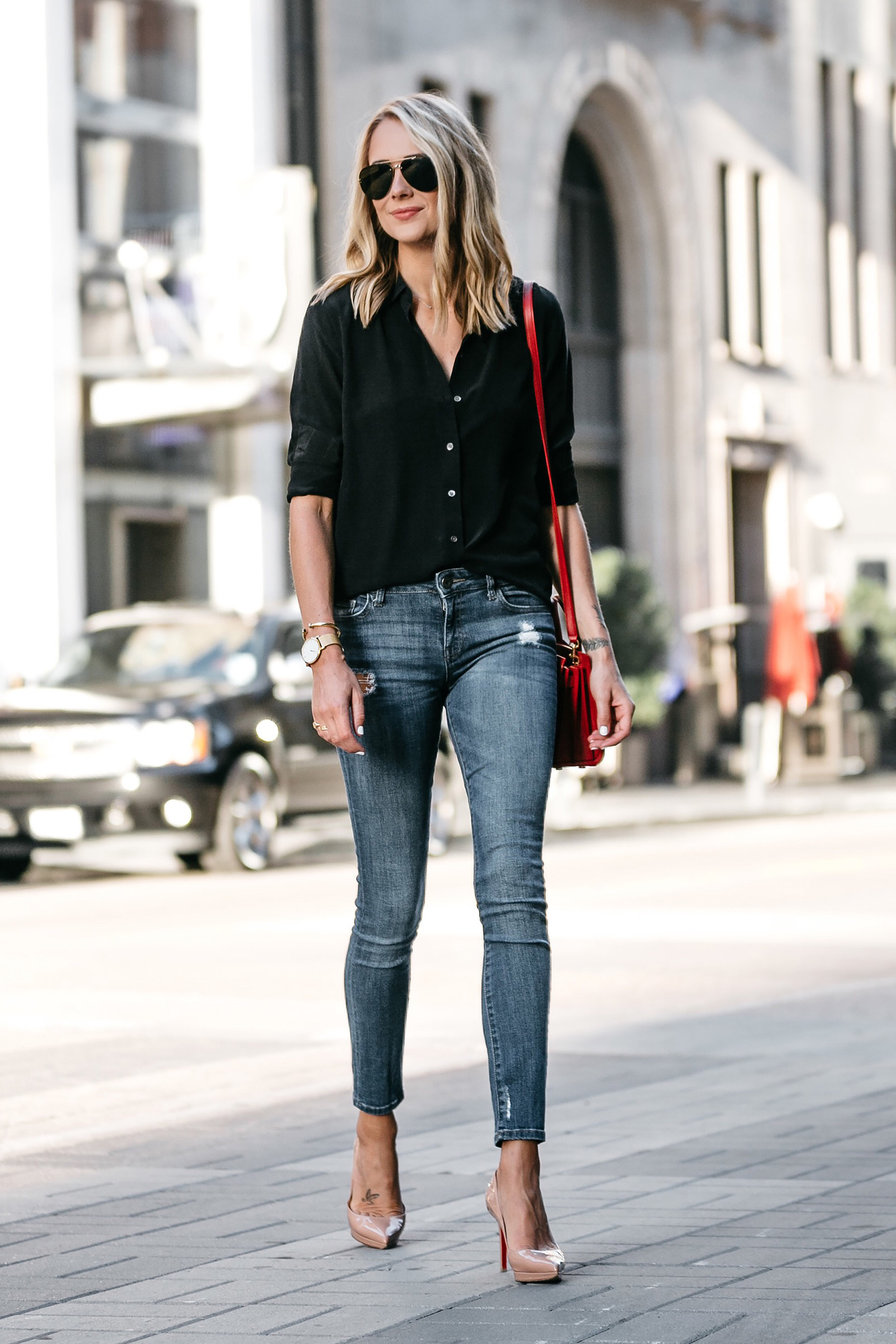 [/pipdig_left]
[pipdig_right]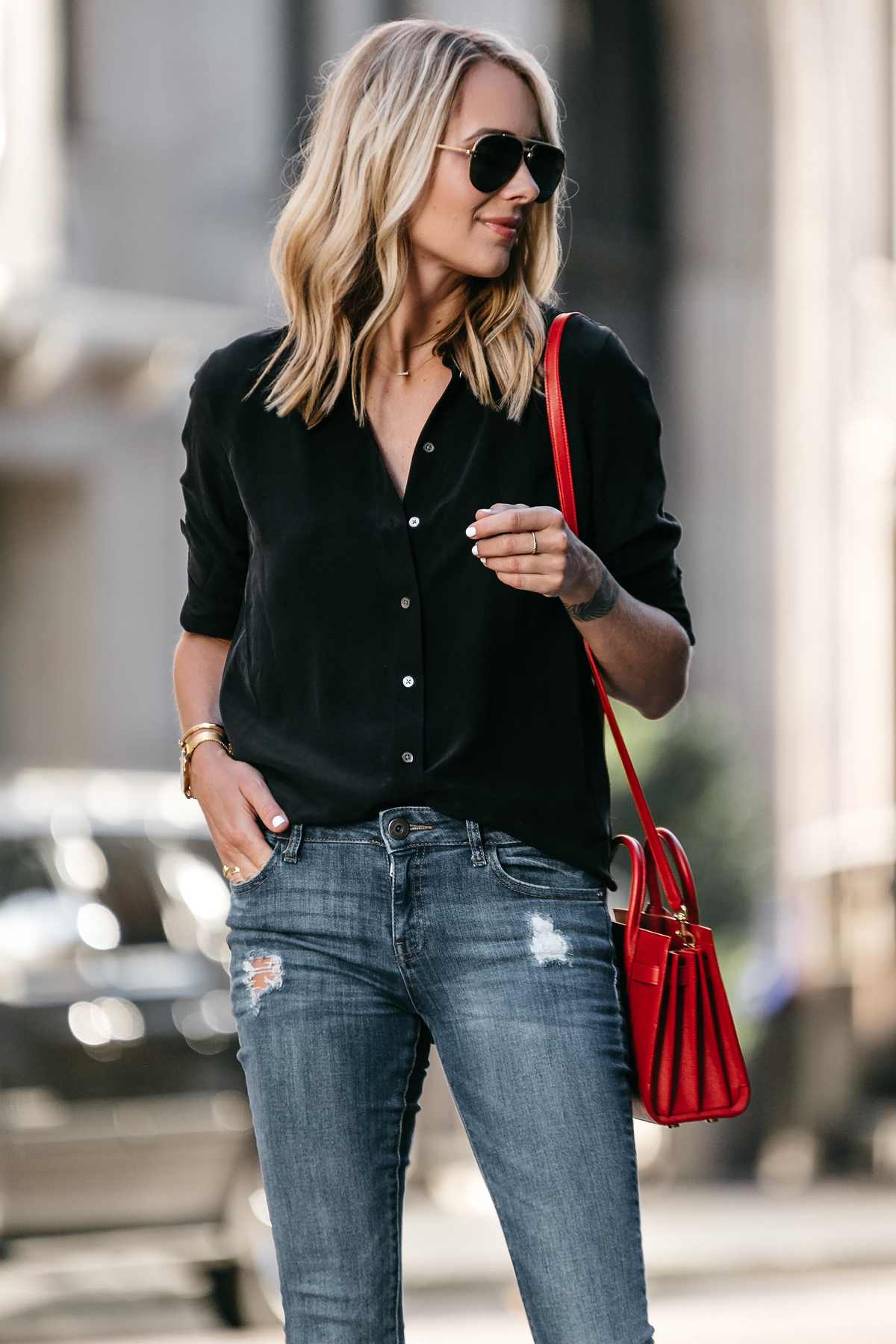 [/pipdig_right]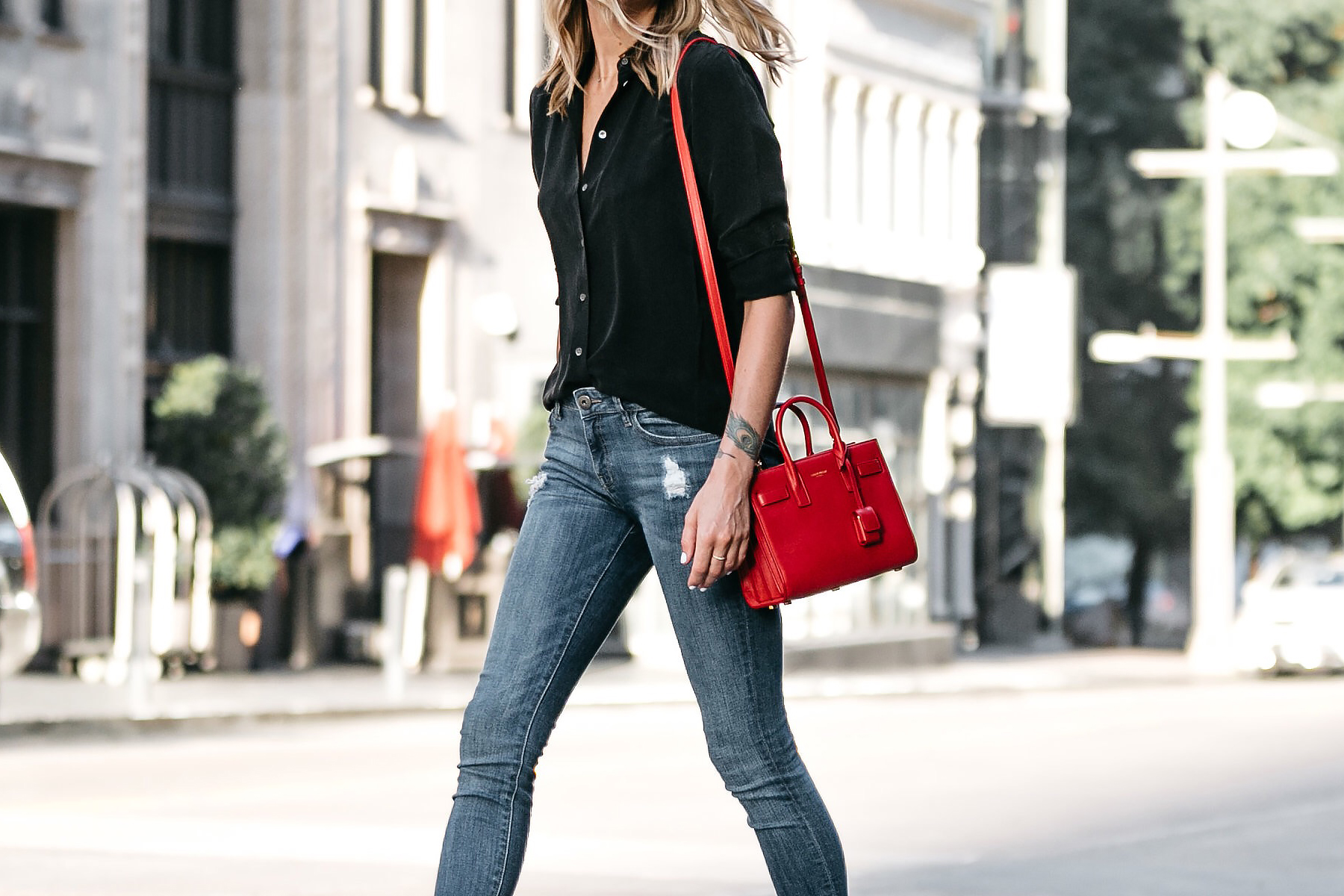 [pipdig_left]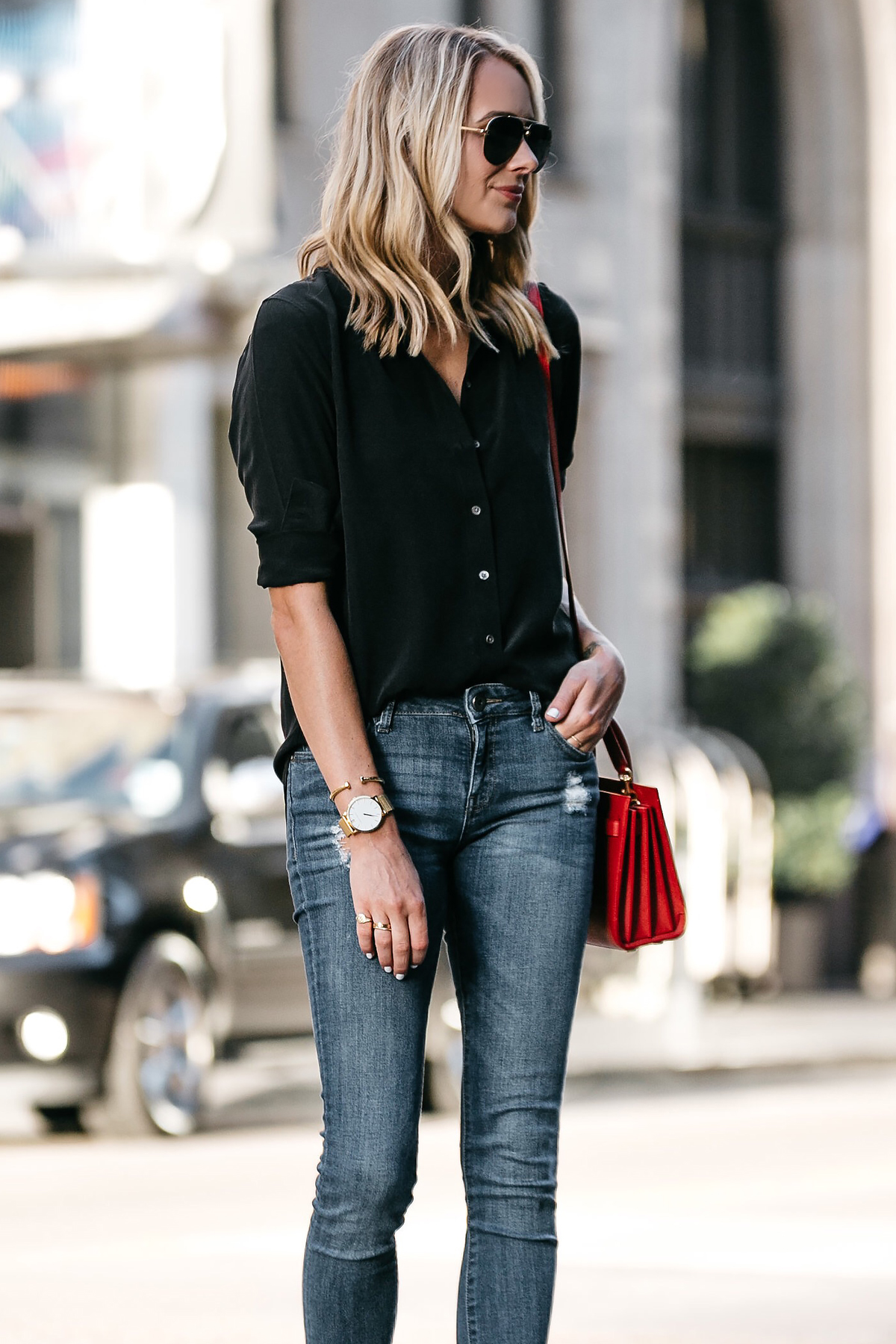 [/pipdig_left]
[pipdig_right]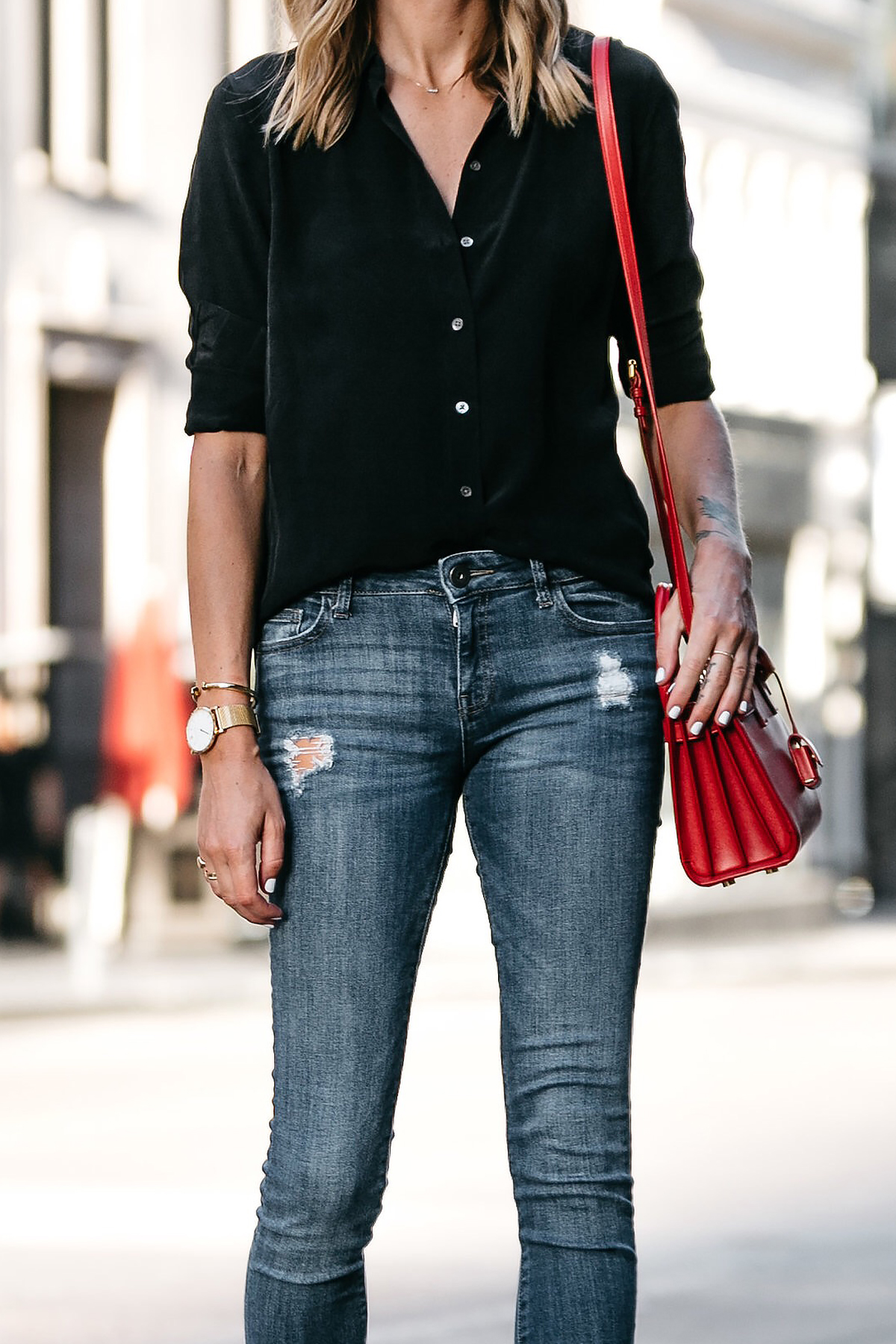 [/pipdig_right]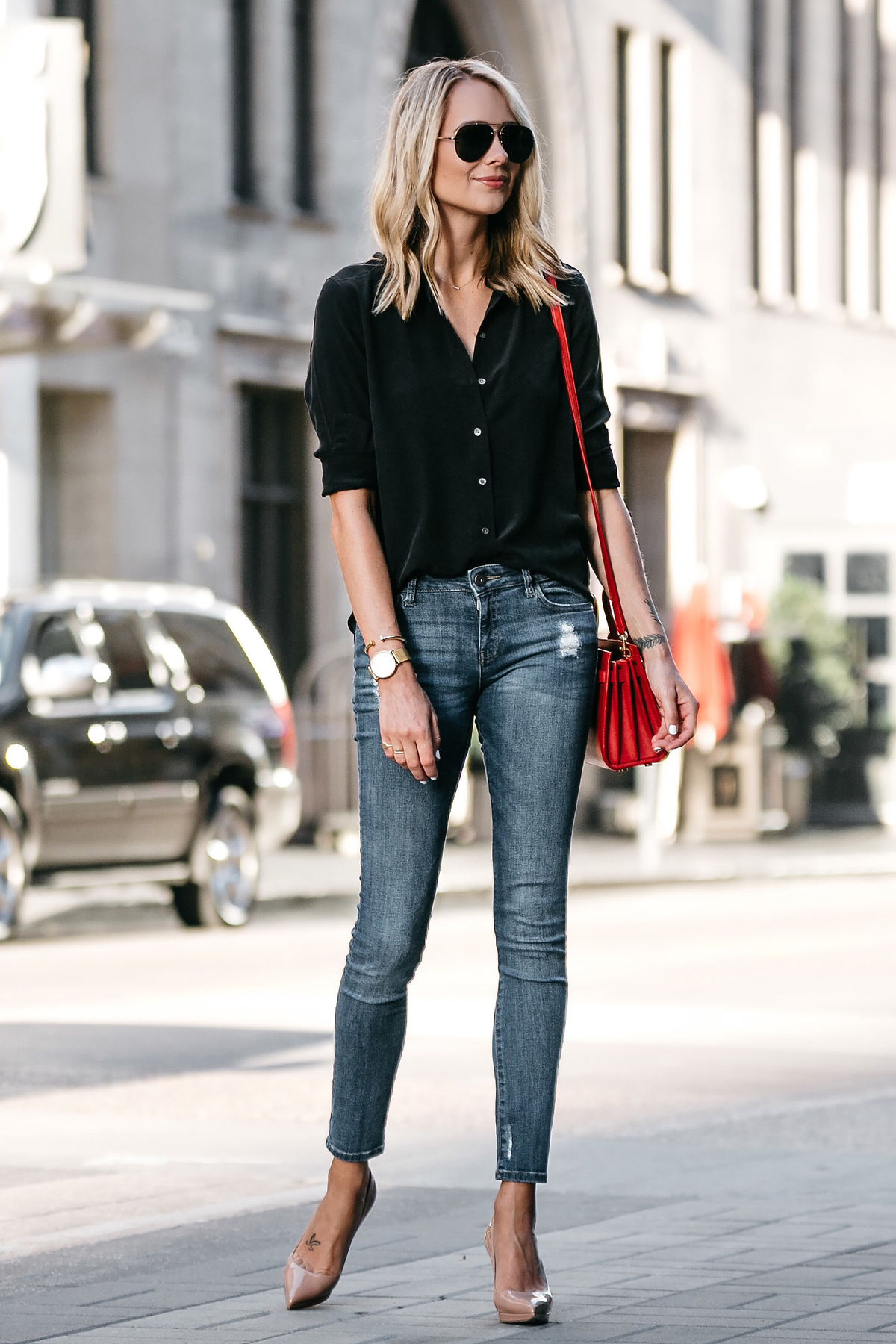 Everlane has reigned on my blog this week. I mean, can you blame me? Truly, this line has some of the most high-quality pieces I've seen in a while. For example, this gorgeous black button up shirt.
Earlier this week, I wore it's short-sleeved cousin. But I loved the shape and fabric so much, I decided to get its long-sleeved version, too. And, again, the price of this shirt blew me away — $88 for a 100% silk blouse? It's unheard of. More than that, this particular silk shirt is so incredibly soft, it's 100% wearable during summer.
I paired this amazing black button up shirt with denim, heels, and a pop color via my bag. Typically, I stick to neutrals (black, white, grey, nude), but I got a wild hair this week with my bag. Sometimes a girl just wants a little red in her outfit, what can I say?
Of course, this shirt is available in 6 additional colors. So, whatever shade you look best in, grab one for yourself. This is a top you'll love for a long time!
Top: Everlane c/o | Jeans: DL1961 (similar) | Heels: Christian Louboutin (similar) | Handbag: Saint Laurent (similar) | Sunglasses: Celine (similar) |
Watch: Larsson & Jennings (similar) | Bracelet: Similar | Necklace: Dana Rebecca

Photos: Beckley & Co