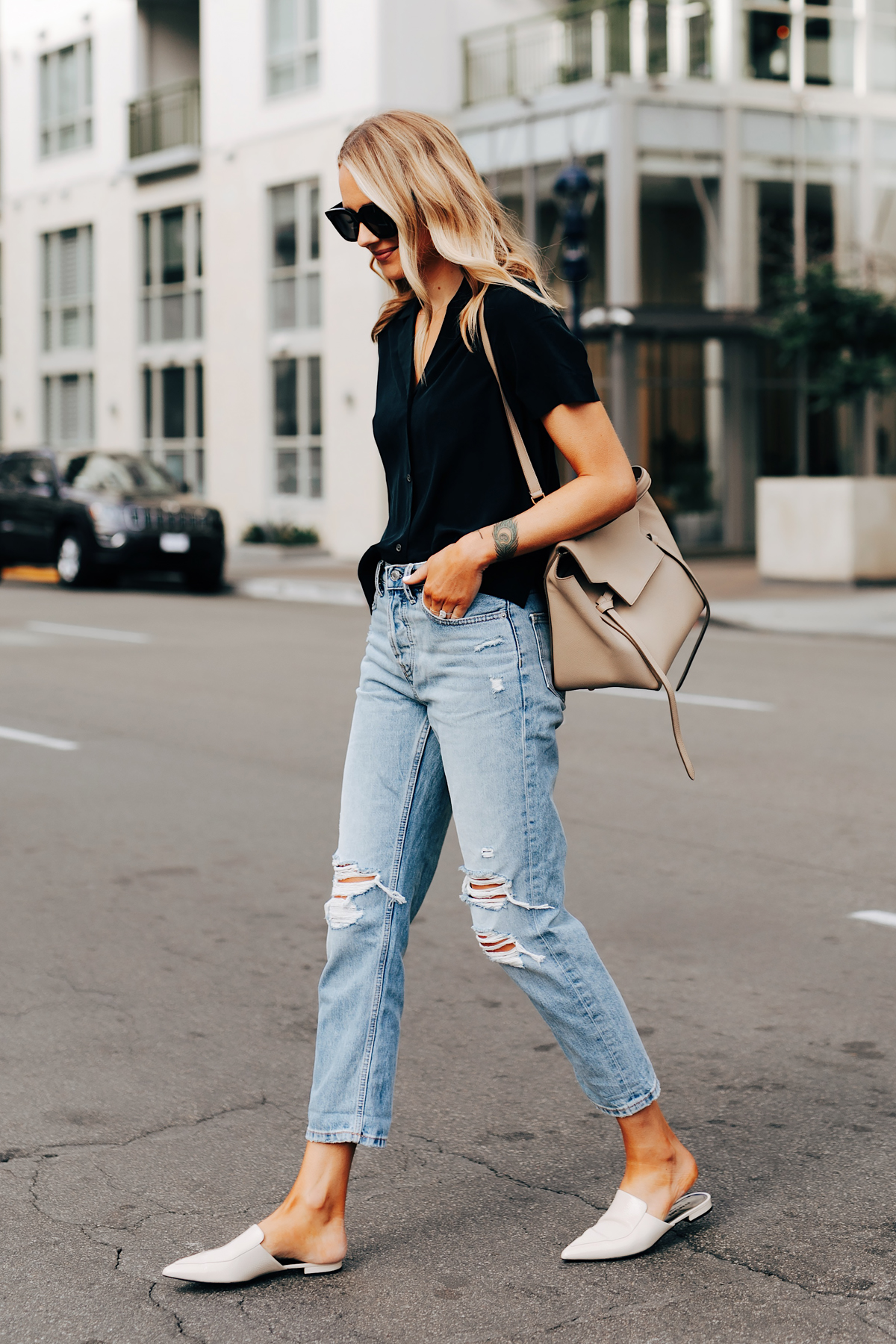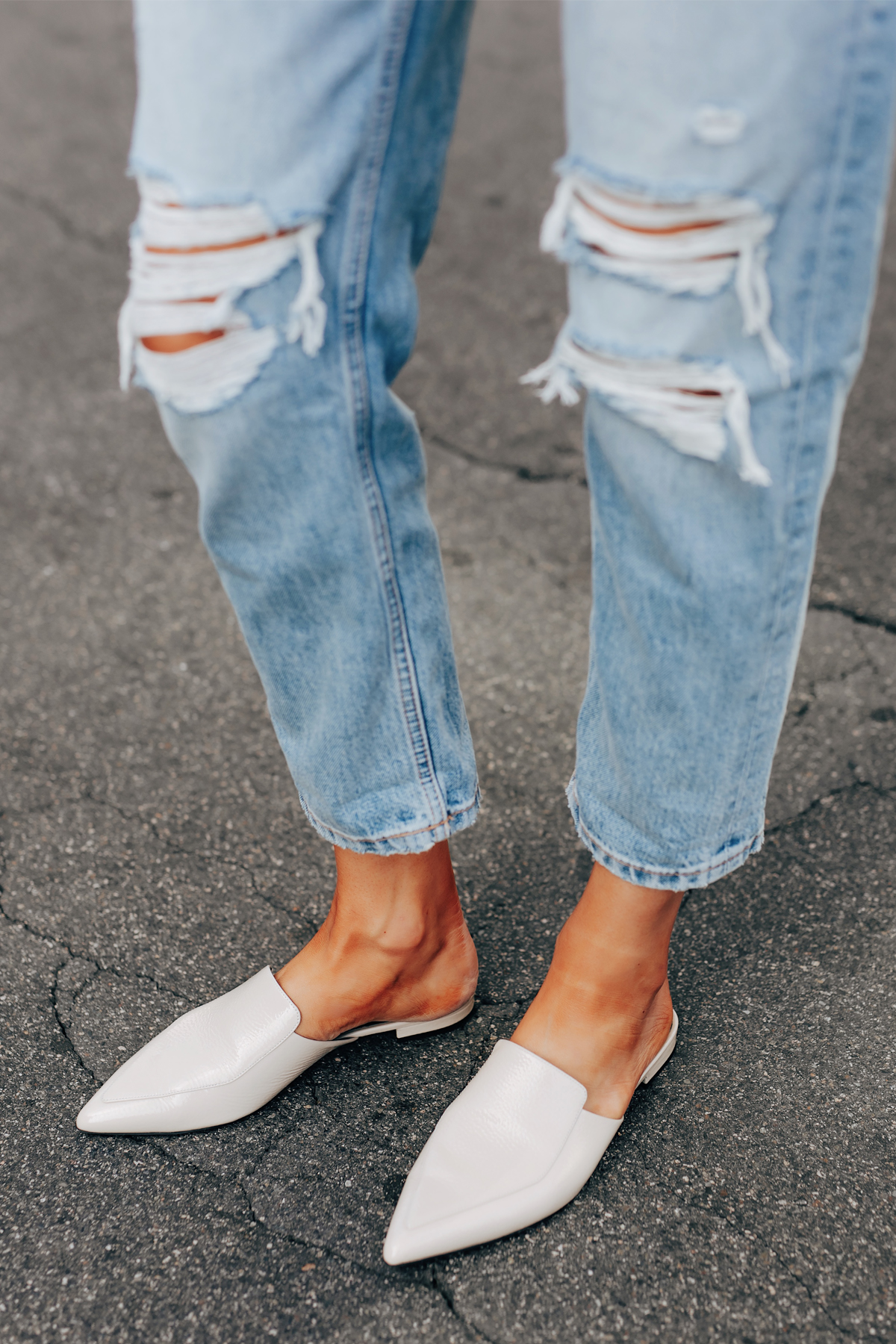 I'm just going to just straight to the point here. THESE. ARE. THE. BEST. JEANS. EVER. They are basically a limited edition and won't come back in stock, so if you're on the fence, just get them and decide later! Seriously, best jeans I've ever worn. Oh, Everlane. You never disappoint me.
With that said, if you're new here, welcome! My style is effortless, comfortable, at little edgy at times, and I love finding essentials that are versatile enough to wear from day to night and season to season. That's why Everlane has been a favorite of mine for YEARS. They make the best quality items and offer amazing prices. I mean, these jeans are UNDER $100 and are better than a lot of my premium designer denim.
This outfit is pretty much my go-to uniform as we transition into the summer season. The silk blouse is a new style from Everlane, and it's such a great staple. It comes in 8 colors and its under $100. Wear it to the office or weekend brunch. Either way its absolutely an essential! Below I'm sharing some of my favorite new styles from Everlane - you definitely don't want to miss them!
Spring/Summer Everlane Styles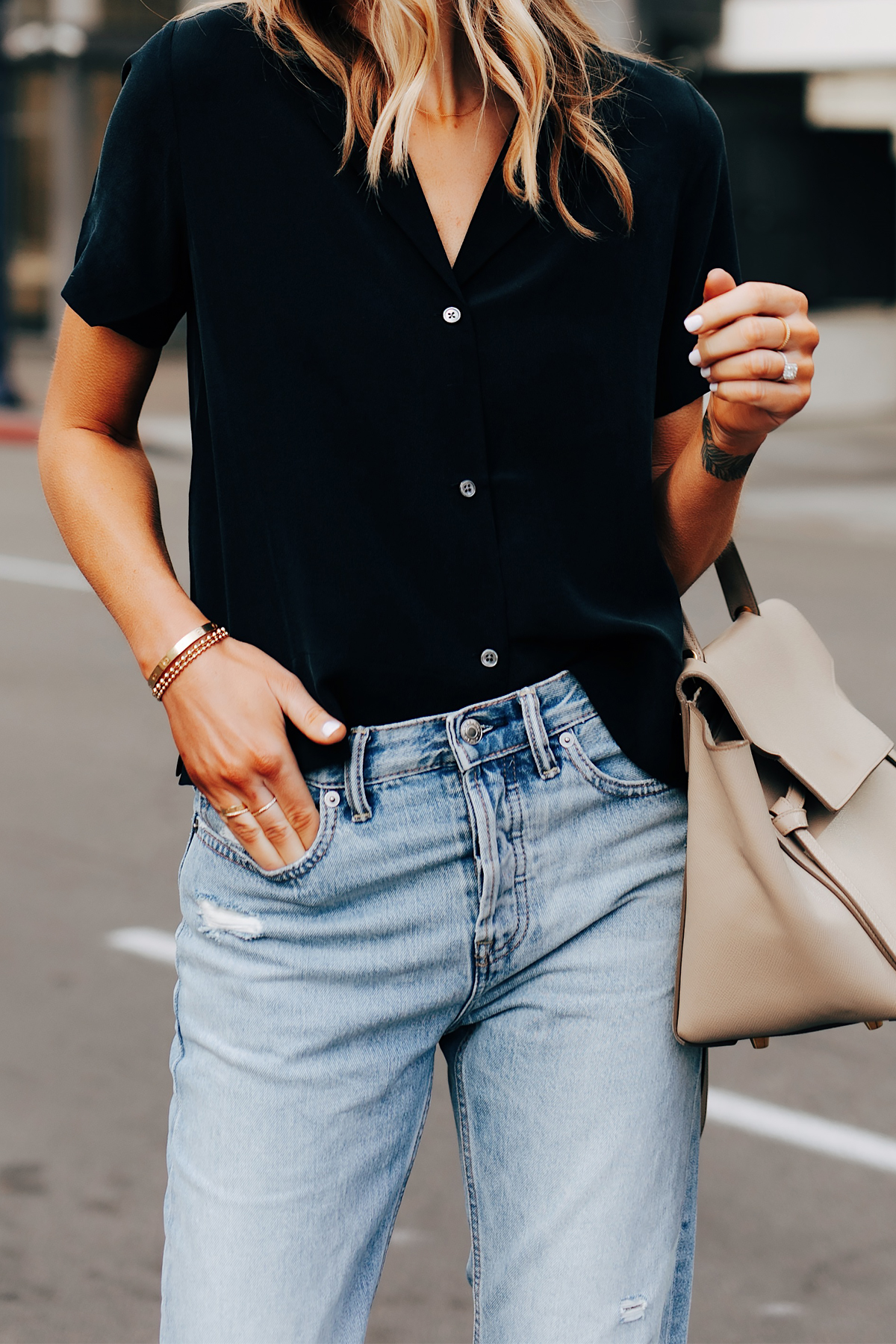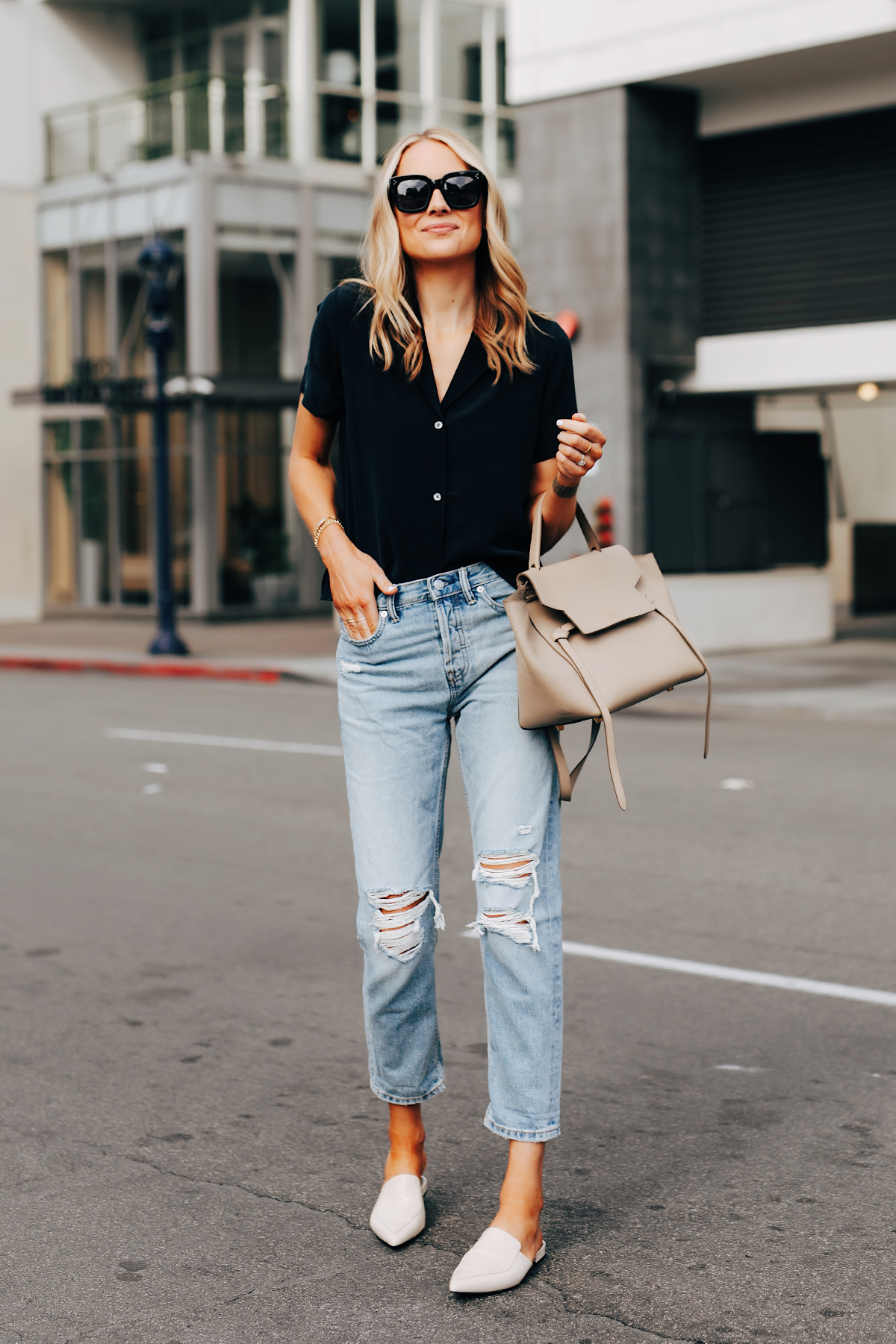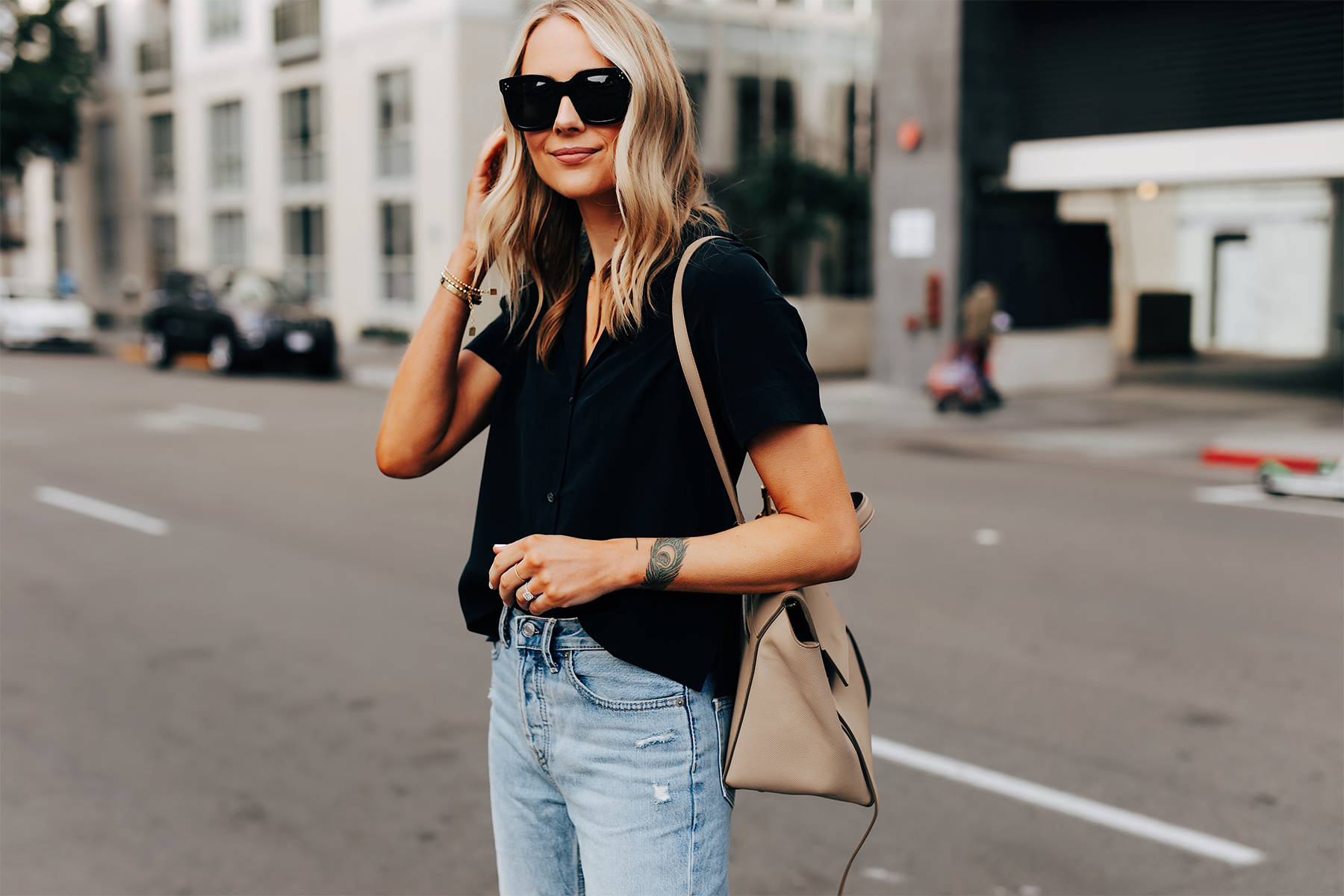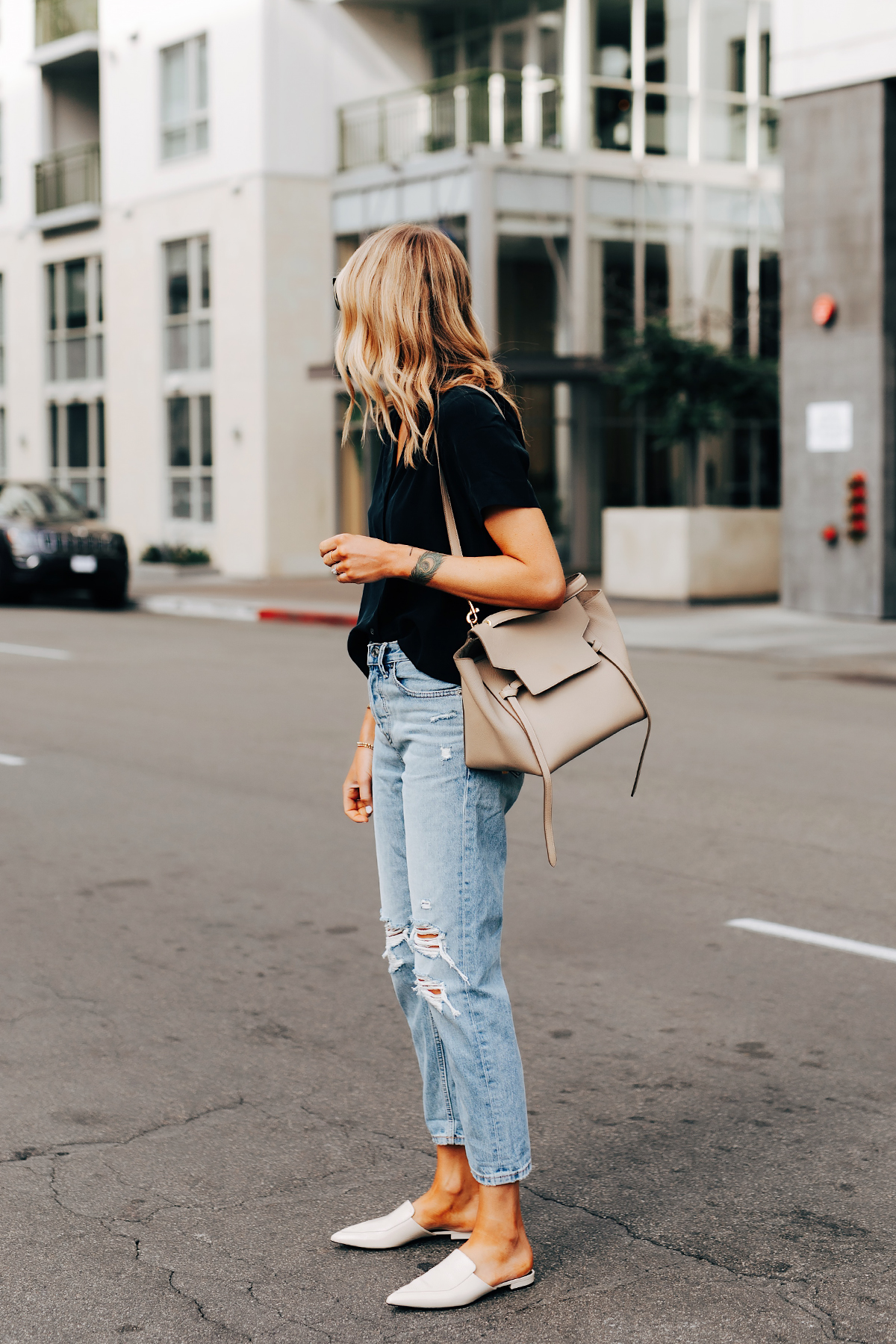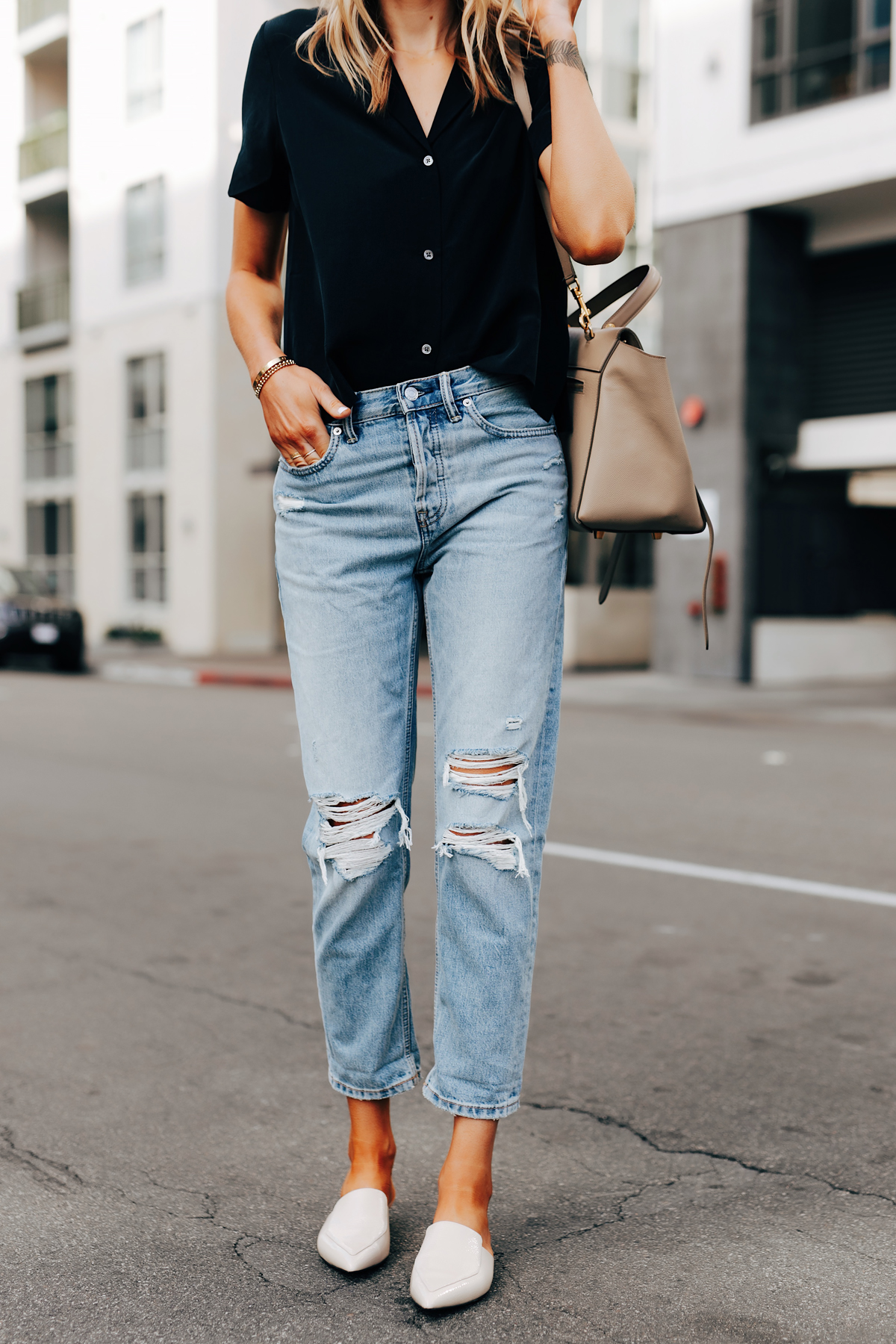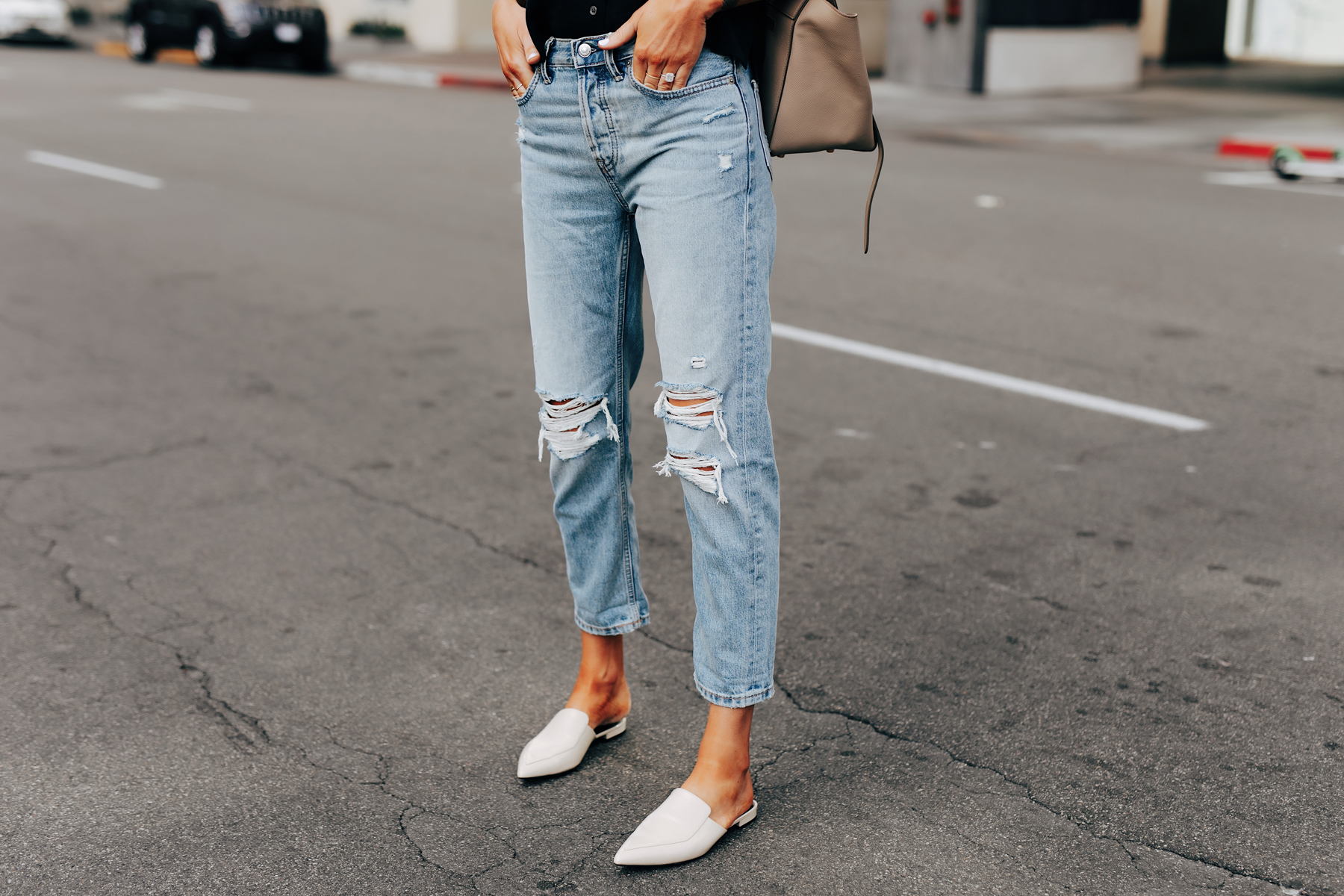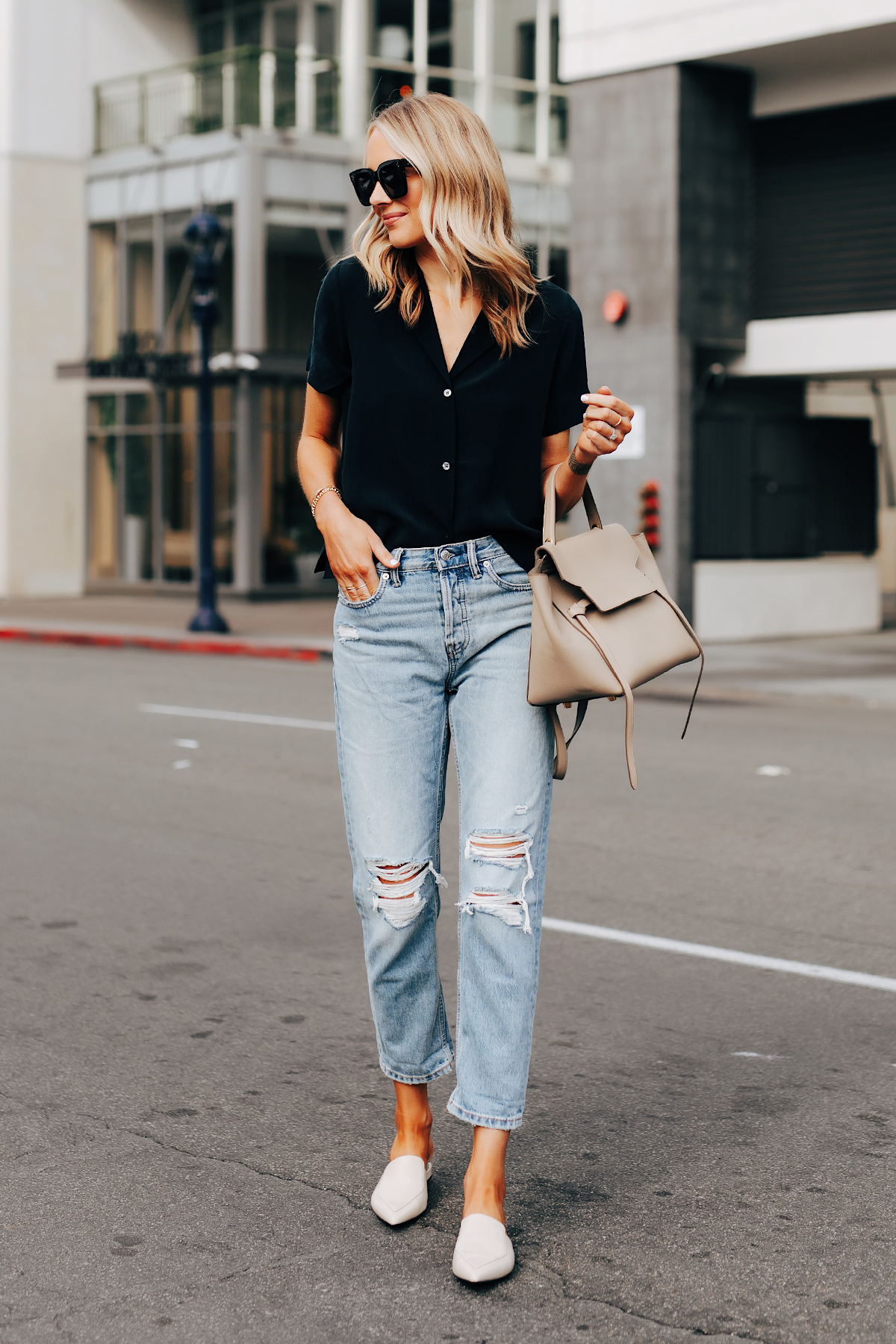 A special thank you to Everlane for sponsoring this post. All thoughts and opinions are my own.
Photos: Arielle Levy