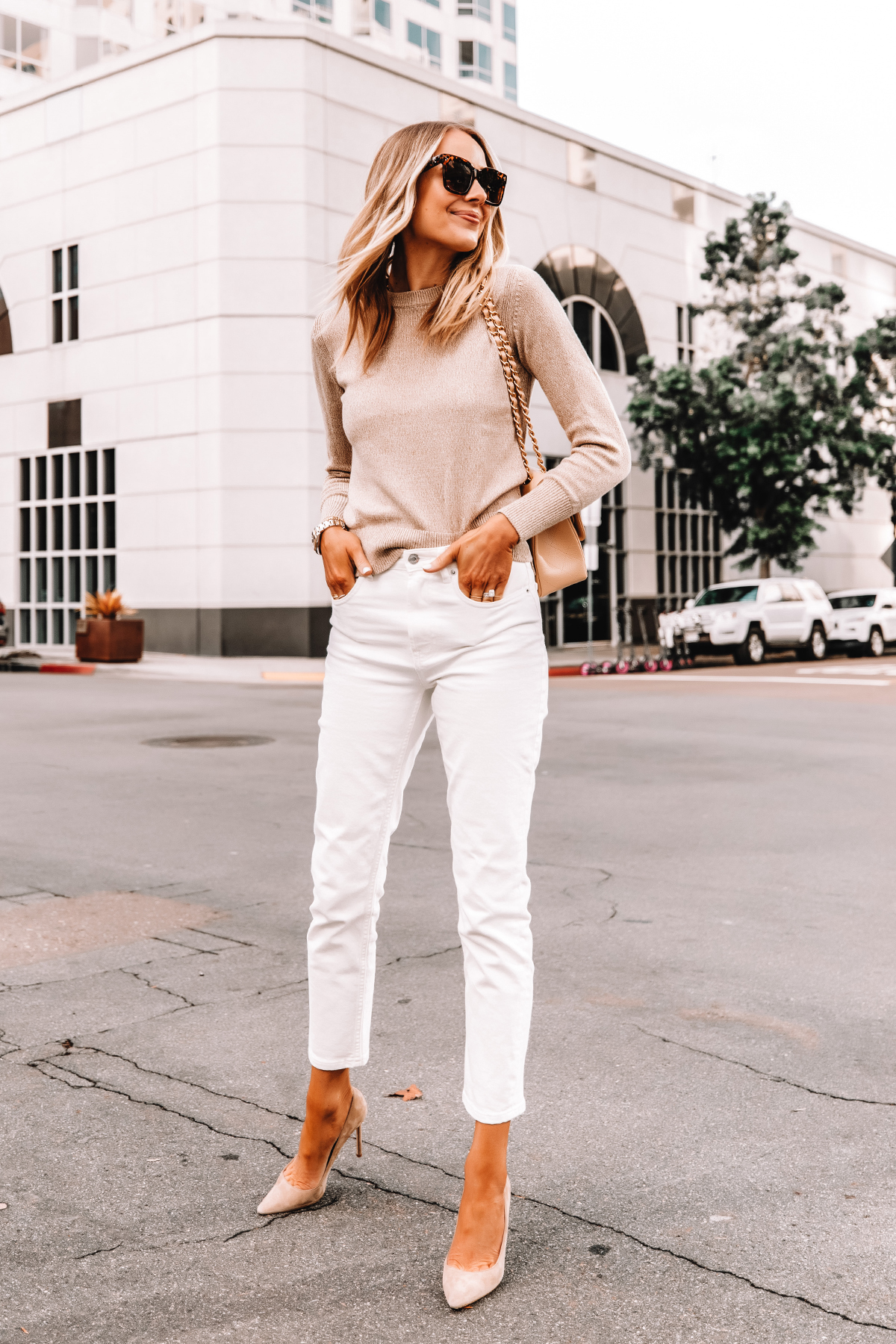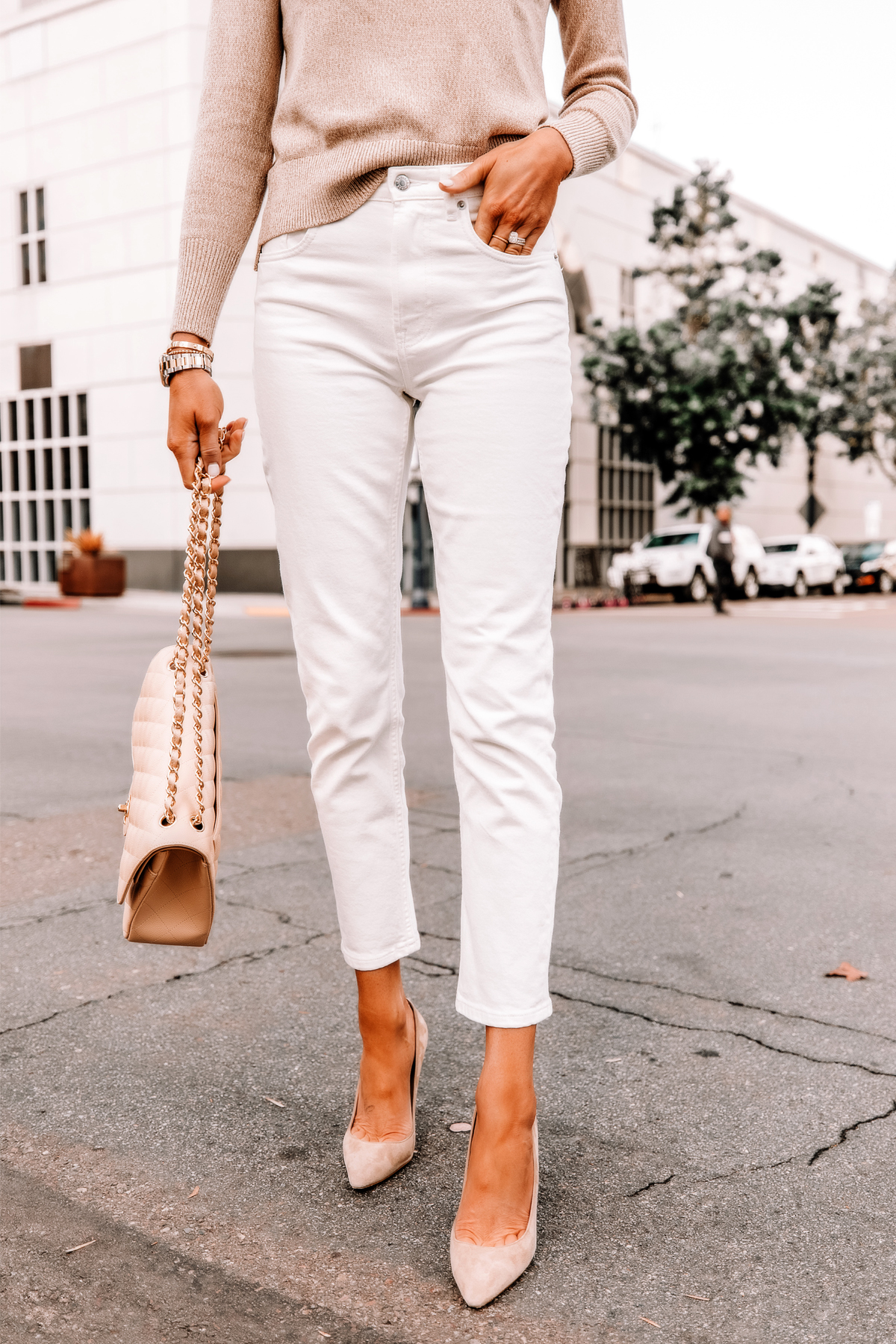 Is it just me or did January take 6 months but February has flown by?! I can't believe this coming Sunday is March and that spring is truly right around the corner. I'm taking serious inventory of my transitional, springtime clothes to see what I'm lacking, what I need to upgrade, and to remind myself of my favorites!
For example, all things Everlane. If you're a basics-first girl like me, I can't say enough good about Everlane's offering of minimal, crisp, clean, perfect everything. I've written before about my deep love for Everlane's sweater collection, and that love only goes deeper when it comes to their more lightweight options for spring! Like I wrote about a few weeks ago, their soft cotton crew option is perfect for the mild temperatures of spring. Not only does it have a certain breeziness to it, but it works perfectly with my favorite Everlane jeans: the Cheeky Straight Jean. 
This monochromatic look screams spring in a soft, neutral way. The high waist cheeky jeans keep it trendy, and adding an easy sweater and some pumps to it make it perfect workwear for the changing seasons. Grab these pieces at Everlane because spring will be here before we know it!
Everlane Styles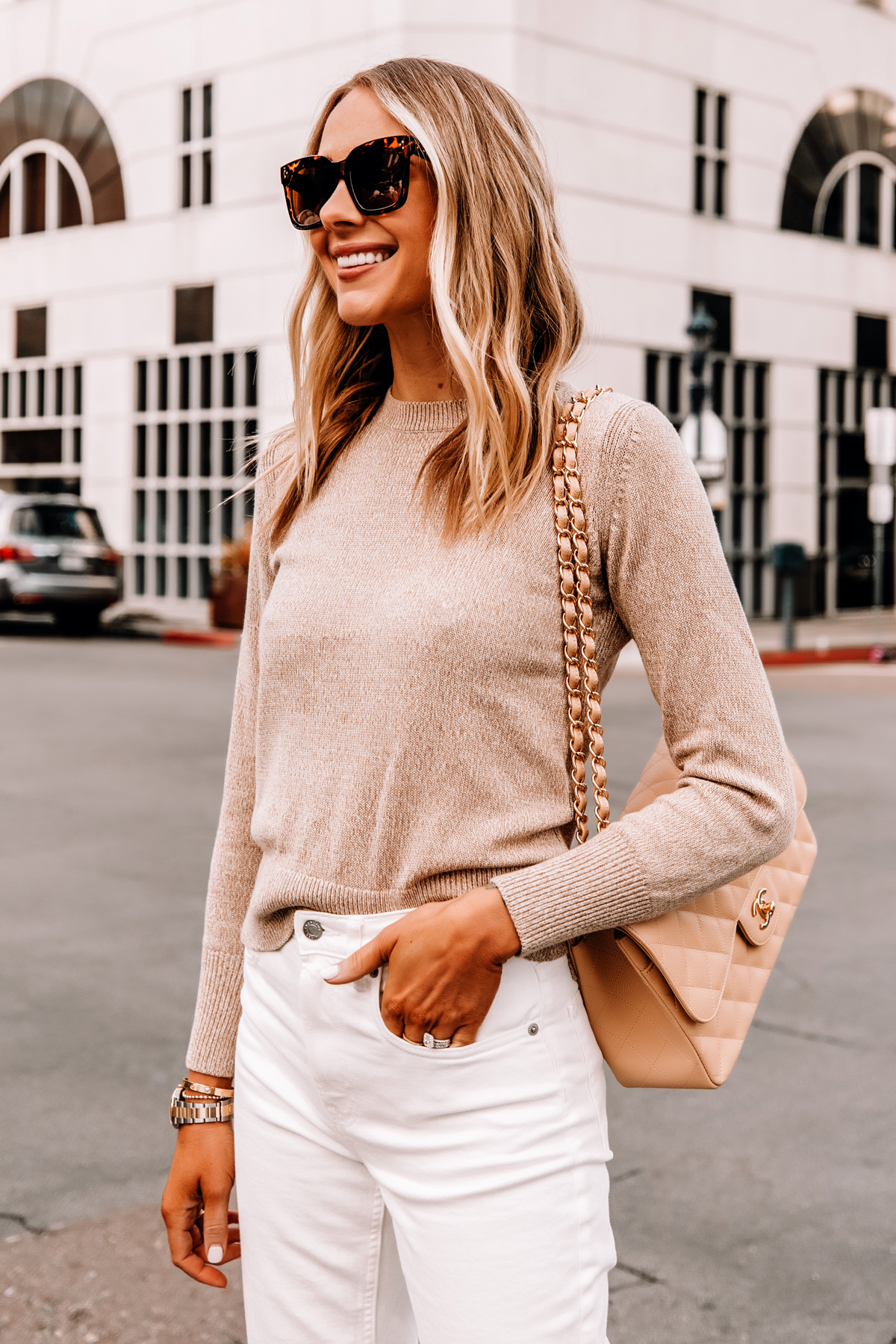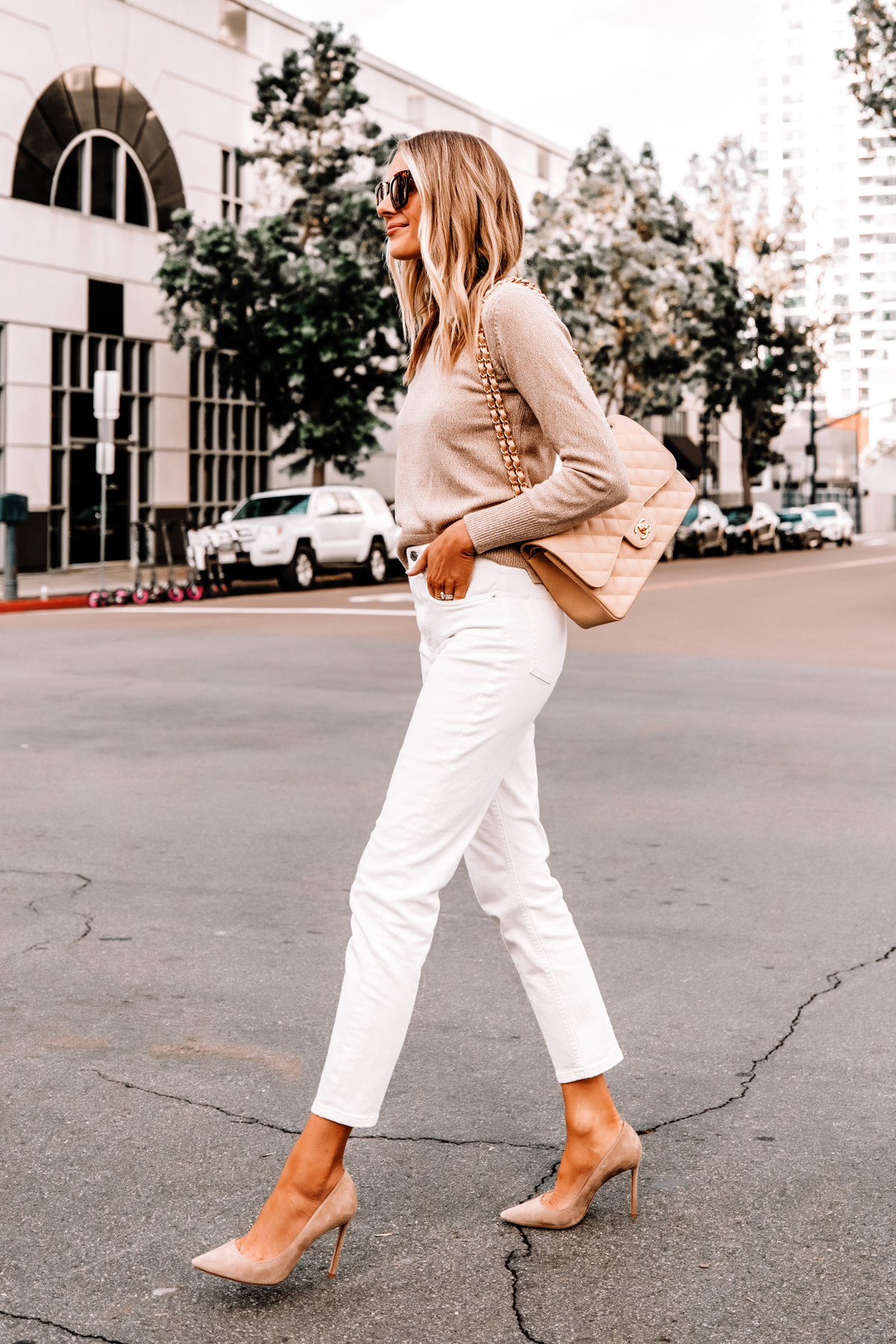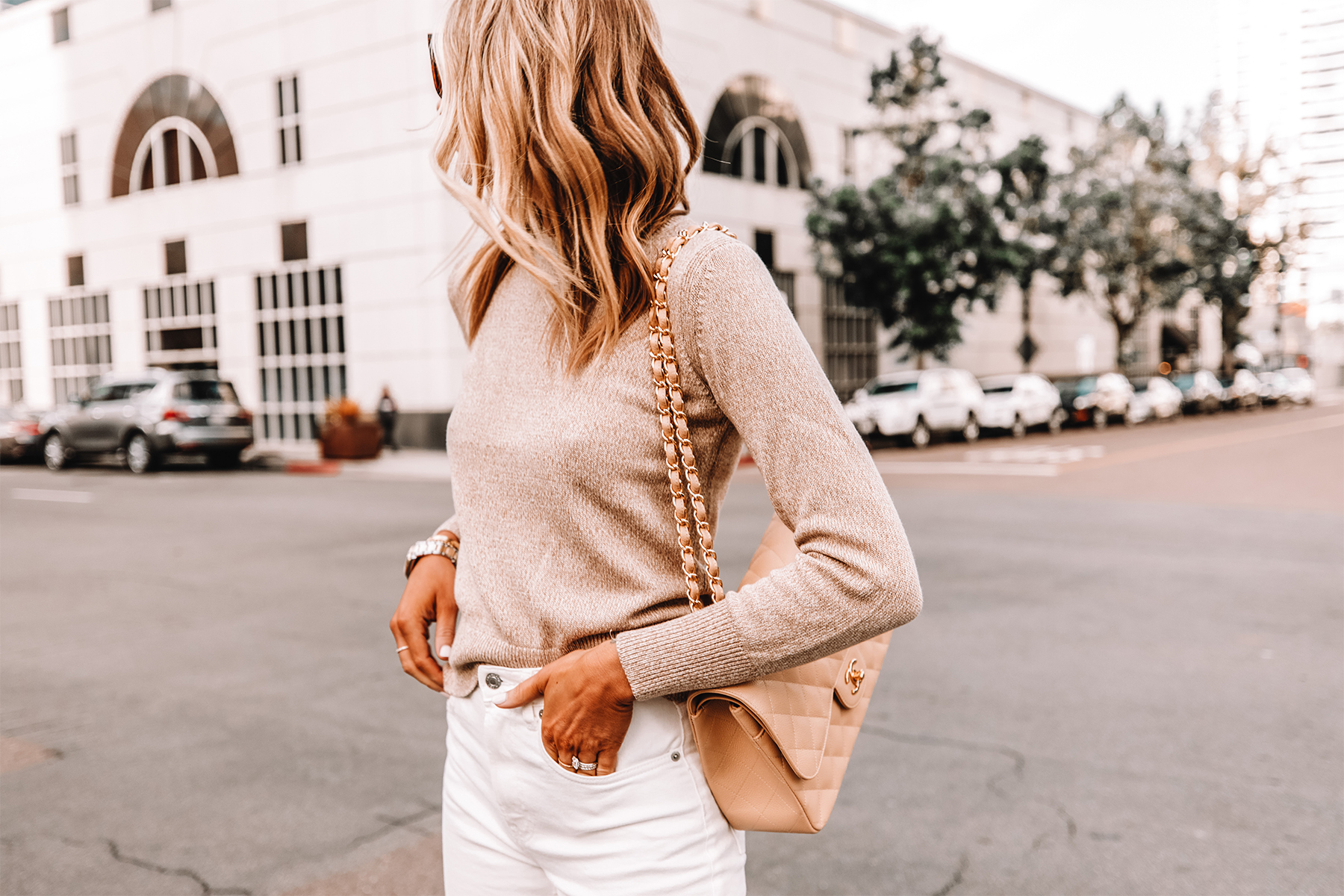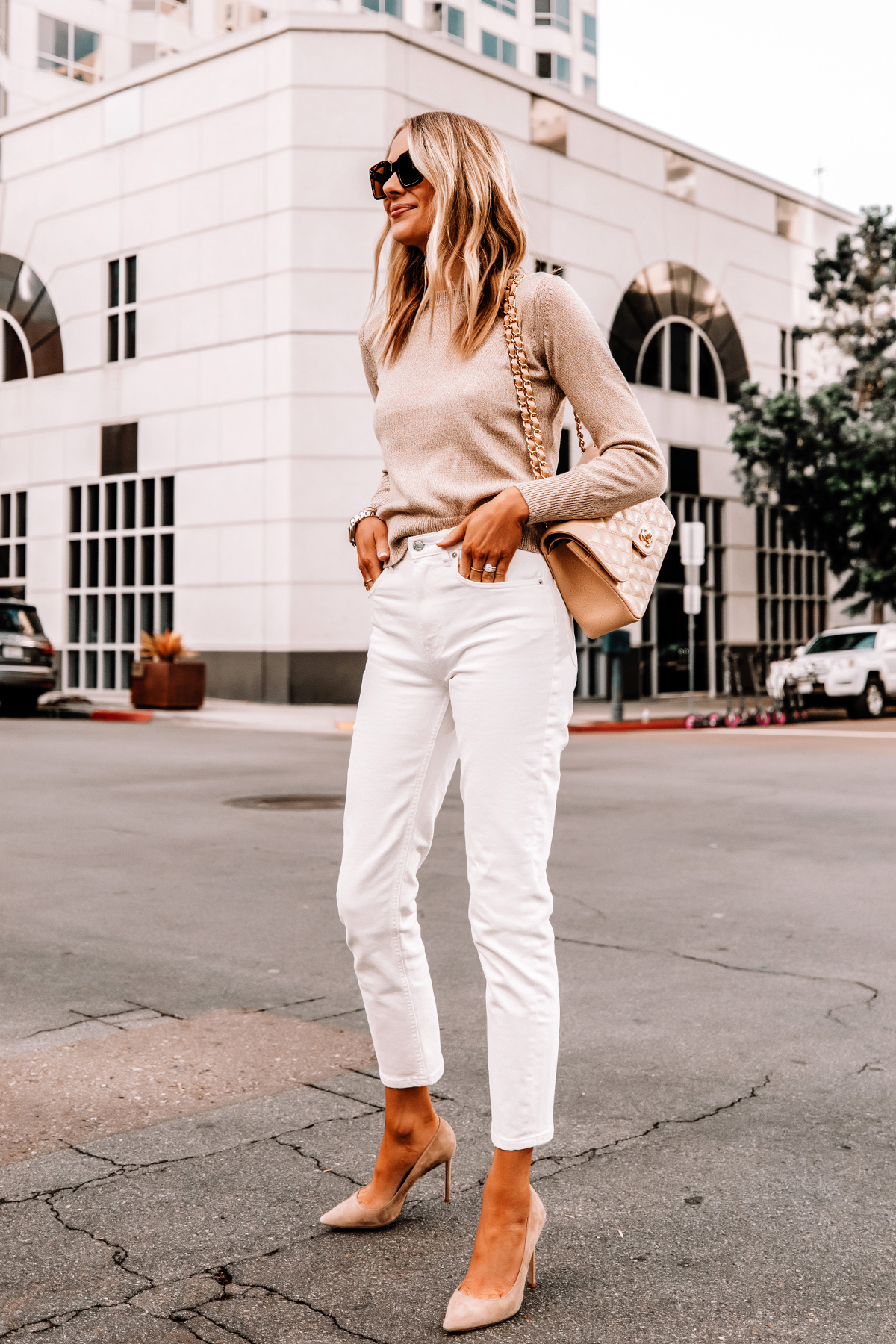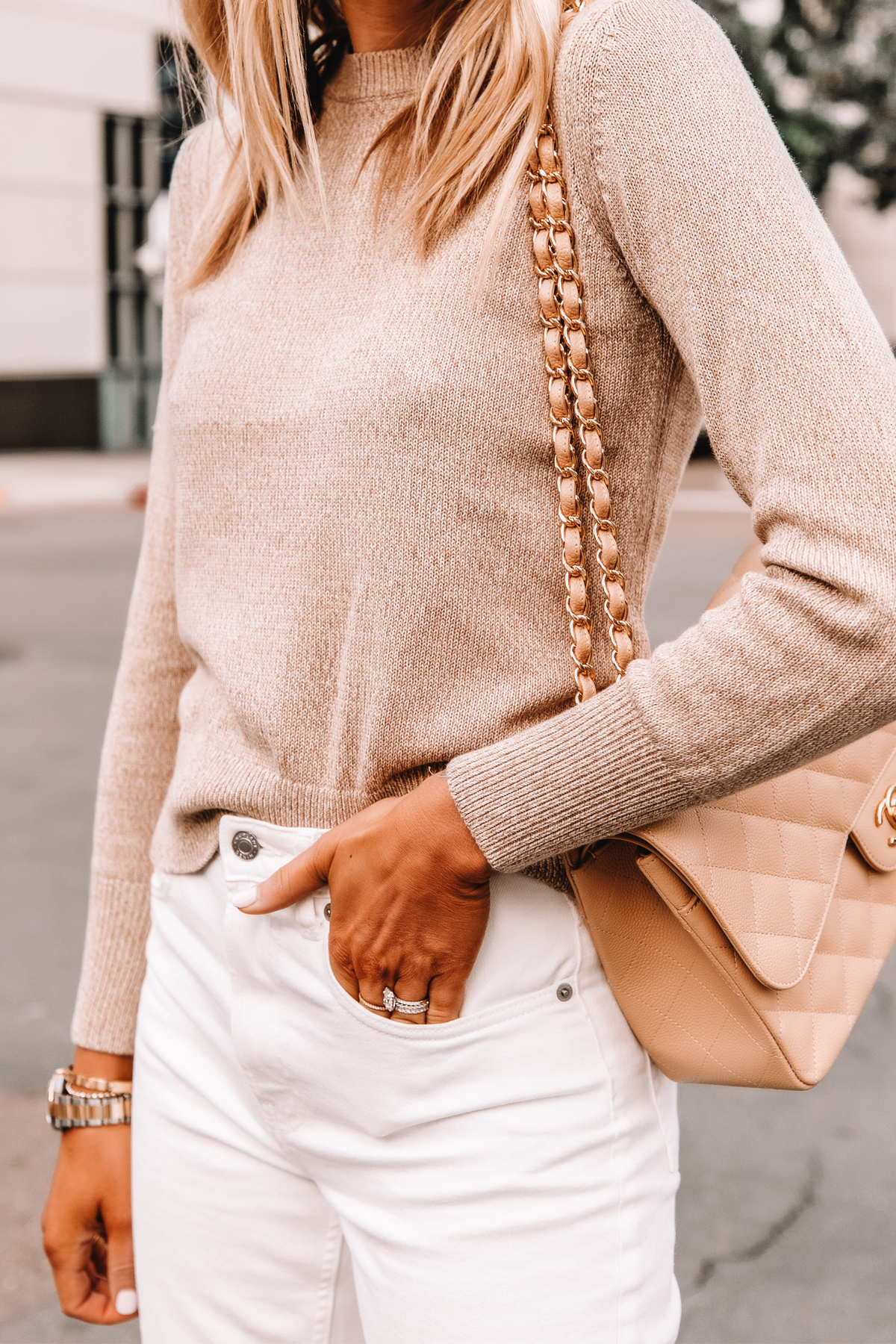 A special thank you to Everlane for sponsoring this post. All thoughts and opinions are my own.
Photos: Arielle Levy