This month I made it a point to put on real clothes every day of the week. I was feeling in a rut and was looking forward to new weekly outfit ideas. No more loungewear; jeans, blouses, sweaters, jackets, etc. I decided to take a look at some of my favorite spring outfit essentials and determine ahead of time, what I would wear each day of that week. This made getting dressed in the morning easier and faster, and only took about 10 min of planning the weekend before. To keep it simple this week, I picked out my two favorite pairs of Everlane jeans; the Everlane Cheeky Straight Jean (in white) and the Everlane Original Cheeky Jean (in light denim) to be the foundation of my outfits. Everlane jeans are great quality, and last wash after wash without shrinking. Plus I love how they relax/stretch after a few wears making them even more comfortable! From there I worked in some of my favorite Everlane sweaters, button up shirts, and bodysuits to create effortless spring outfits.
So if you're wondering what to wear each day of the week, these seven spring outfit ideas are a great starting point! And what better place to start than with spring essentials from Everlane!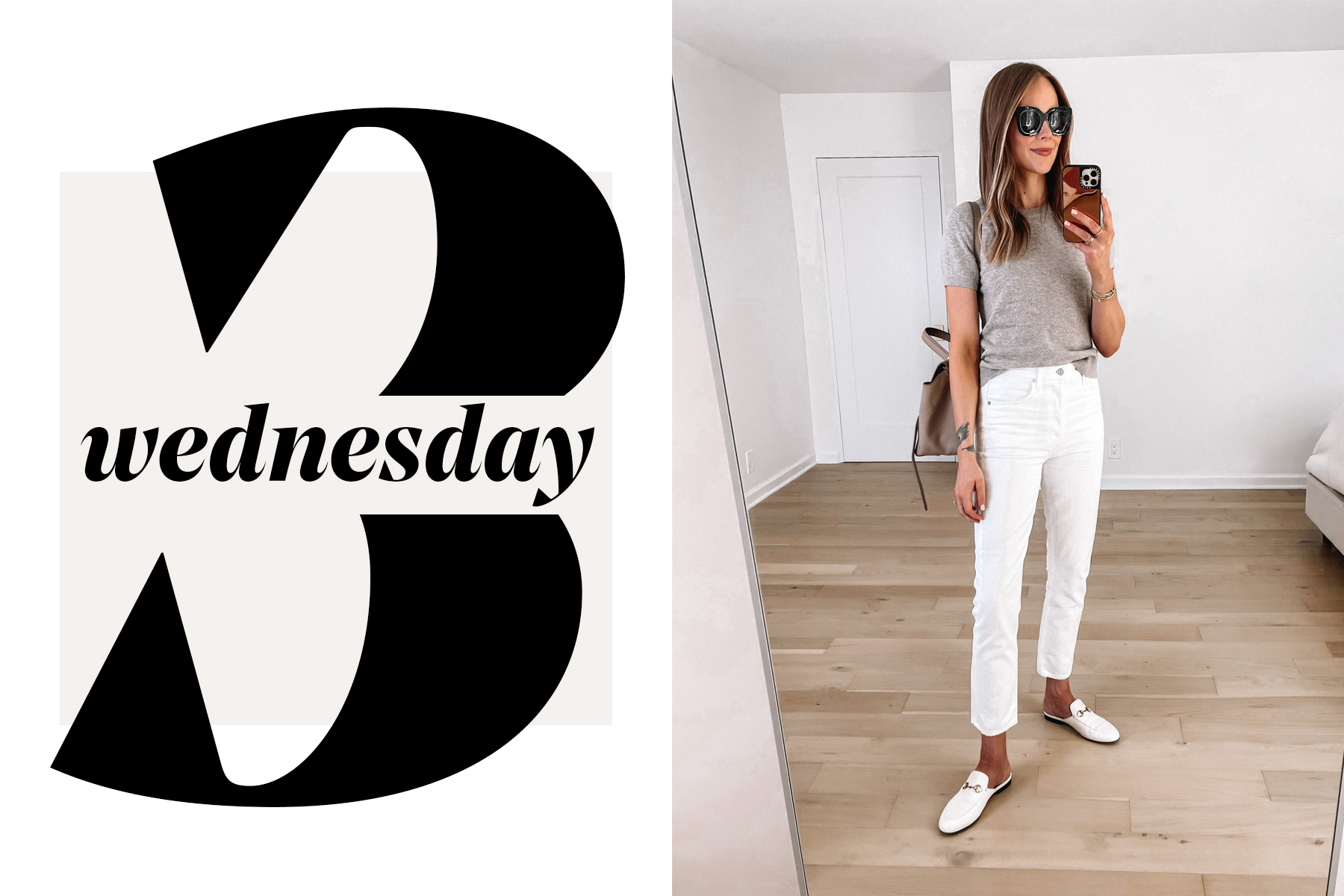 Nothing says spring like a short sleeve cashmere sweater tee. These are great essential pieces that can be worn solo or layered with blazers and jackets for days when it's still chilly out. They are so soft and come in a lot of colors, so having a few on hand is a great way to elevate your spring wardrobe.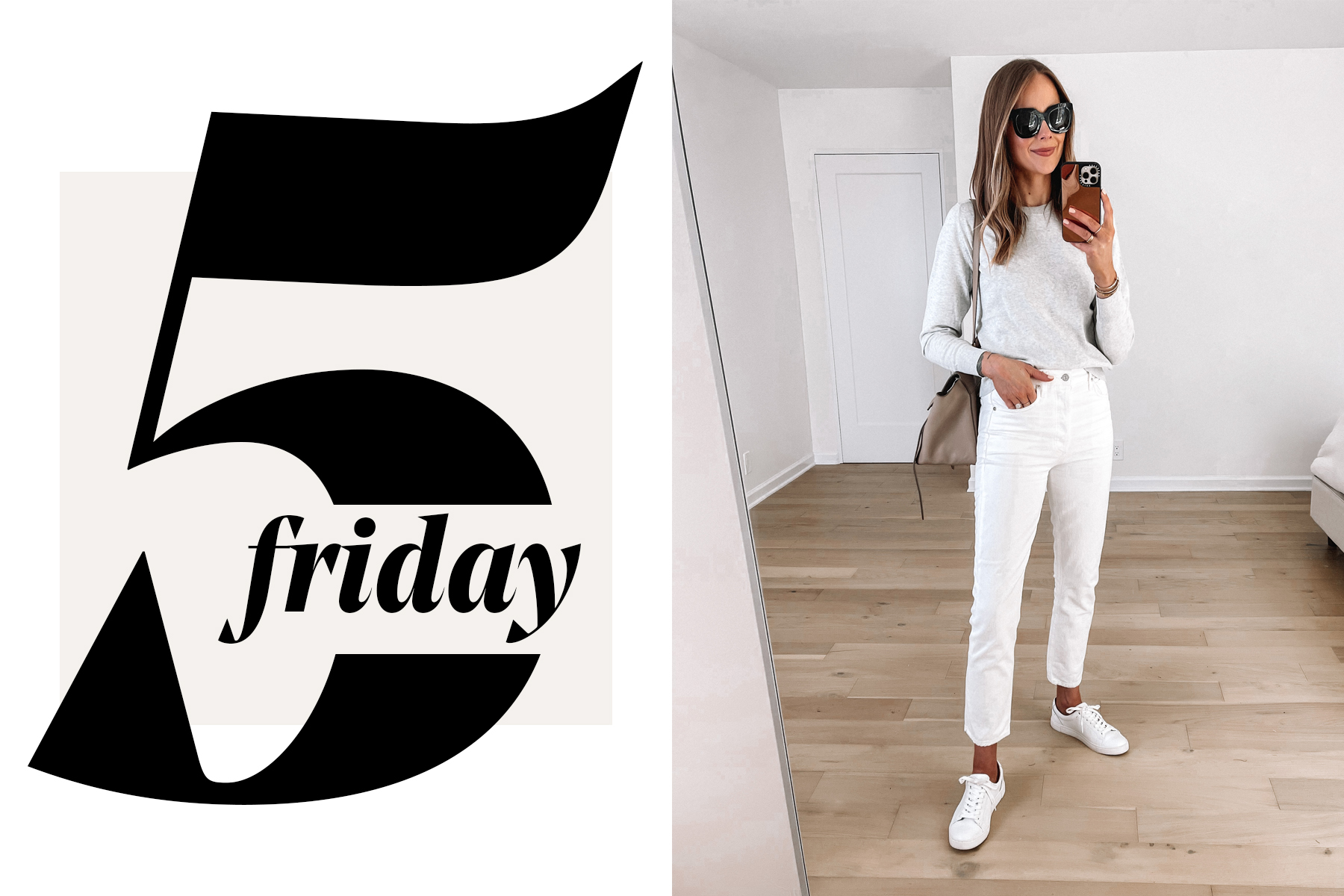 I love a good cotton sweater that is light enough to wear with jeans during the spring months. I have this Everlane sweater in a few colors because it's such a good staple to have, plus it isn't itchy at all (if you're sensitive to certain fabrics). Loving this sweater paired with white jeans and white sneakers for a casual Friday outfit.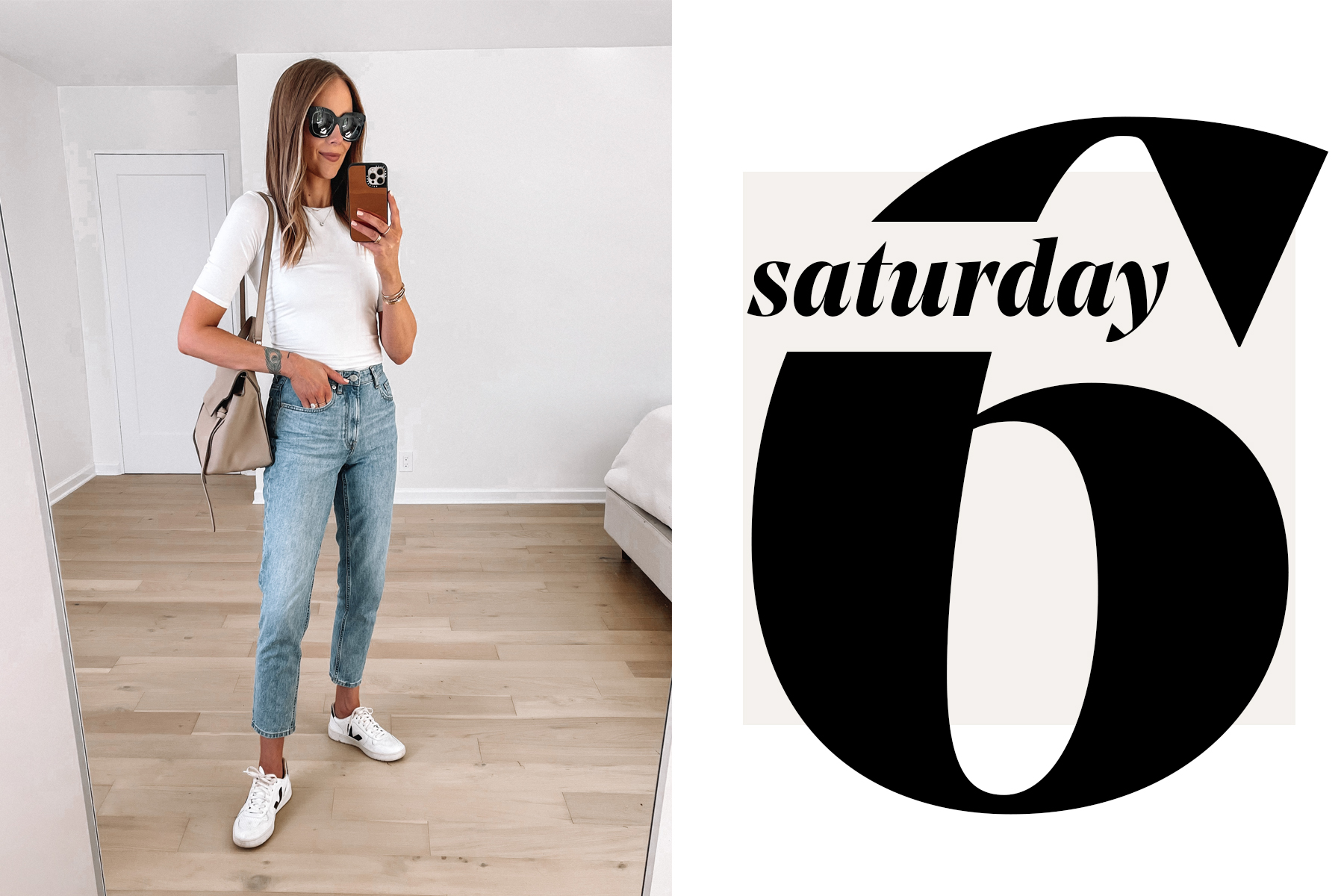 Hello weekend! Comfort is key for me so that's why I love Everlane's short sleeve bodysuit. I've yet to do a review on this bodysuit, but all you really need to know is how comfortable and flattering it is! Plus it comes in black! Add these bodysuits to your wardrobe as staples to be worn solo or layered under jackets.
A special thank you to Everlane for sponsoring this post. All thoughts and opinions are my own.
This post may contain affiliate links, meaning when you click the links and make a purchase, we receive a commission.