Recently, I've been asked tons of questions about my jewelry. I'll always be more of a tasteful minimalist, but as with everything, there are some go-to pieces that I won't take off. Some of these items I've had for years, and others are fairly new; Some were gifted or milestone pieces, as well as investment items, or just fun fashion jewelry. I've assembled a list of the essentials here, but there are some that I remove and others I don't. Keep reading to find out a little more about each pieces from my everyday jewelry!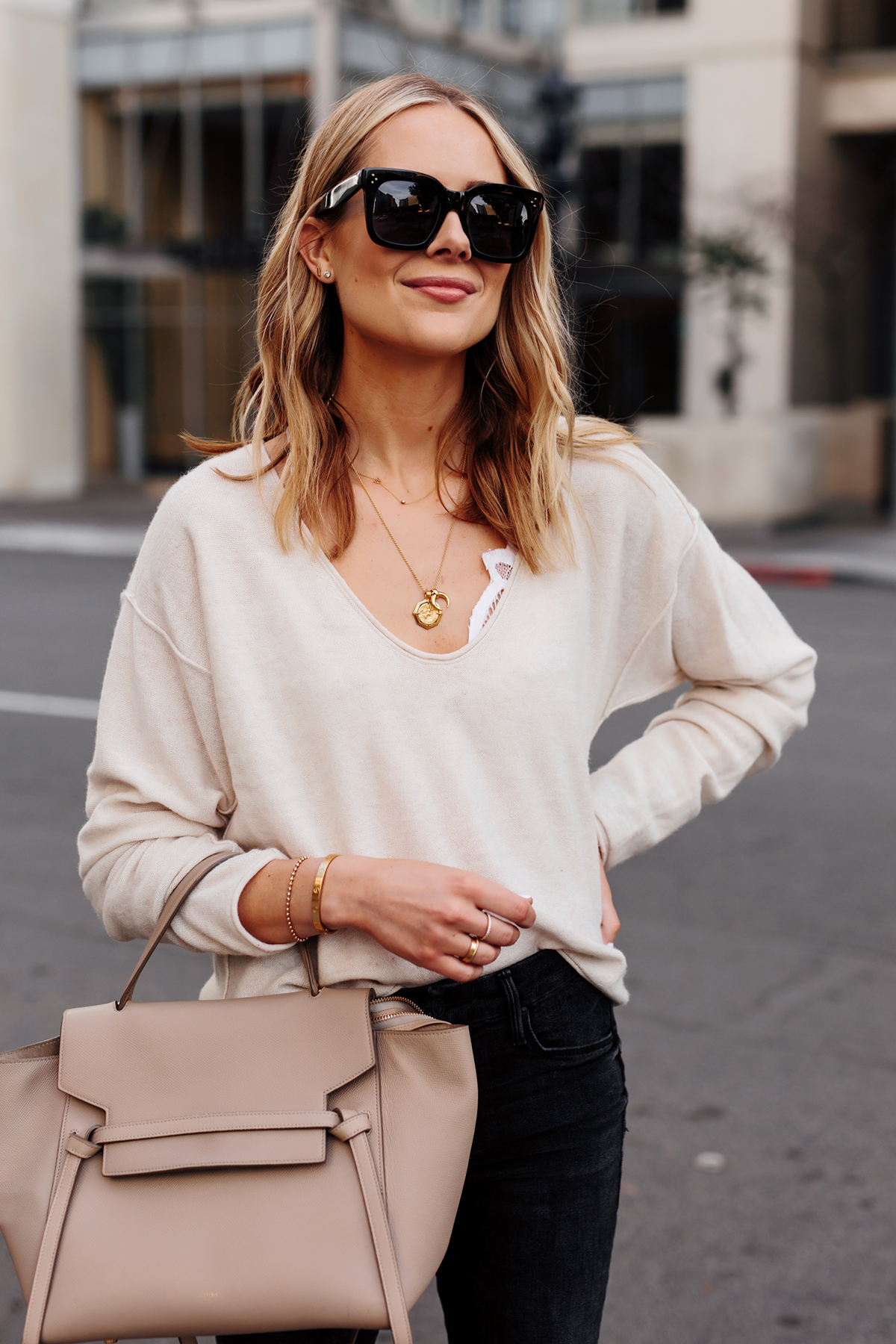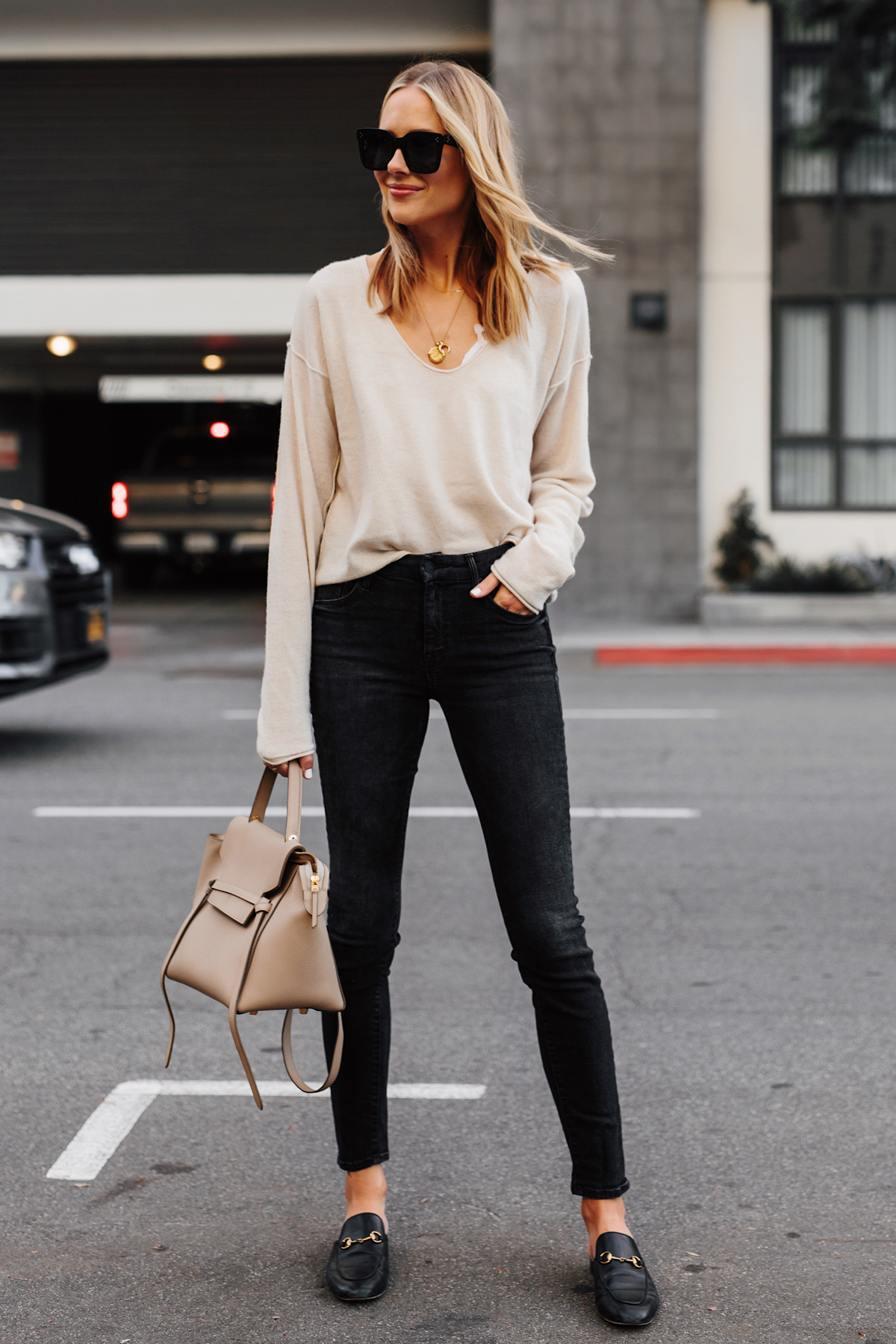 Earrings
Timeless: I've had my diamond studs for a few years now and I love the simplicity and how classic they are. They are 4 prong 1 carat (I often get asked what size they are) and have a gold setting which is perfect since most of my everyday jewelry is gold. I rarely take these off.
Fashion: My most recent purchase were these mini gold bar earrings from Francesca's. I saw my girlfriend Merritt wearing them and I immediately went to buy them! They come as a set with two other pairs, but I just wear the gold bars in my second hole piercing.
Investment: I do have a pair of vintage Chanel earrings (similar here) that I bought from What Goes Around Comes Around at the beginning on 2018. I only wear them on special occasions, or when I feel like dressing up a t-shirt and pair of jeans. I think everyone needs vintage jewelry at some point, and Chanel is definitely the way to go! I know they are not pictured, but they are definitely worth mentioning.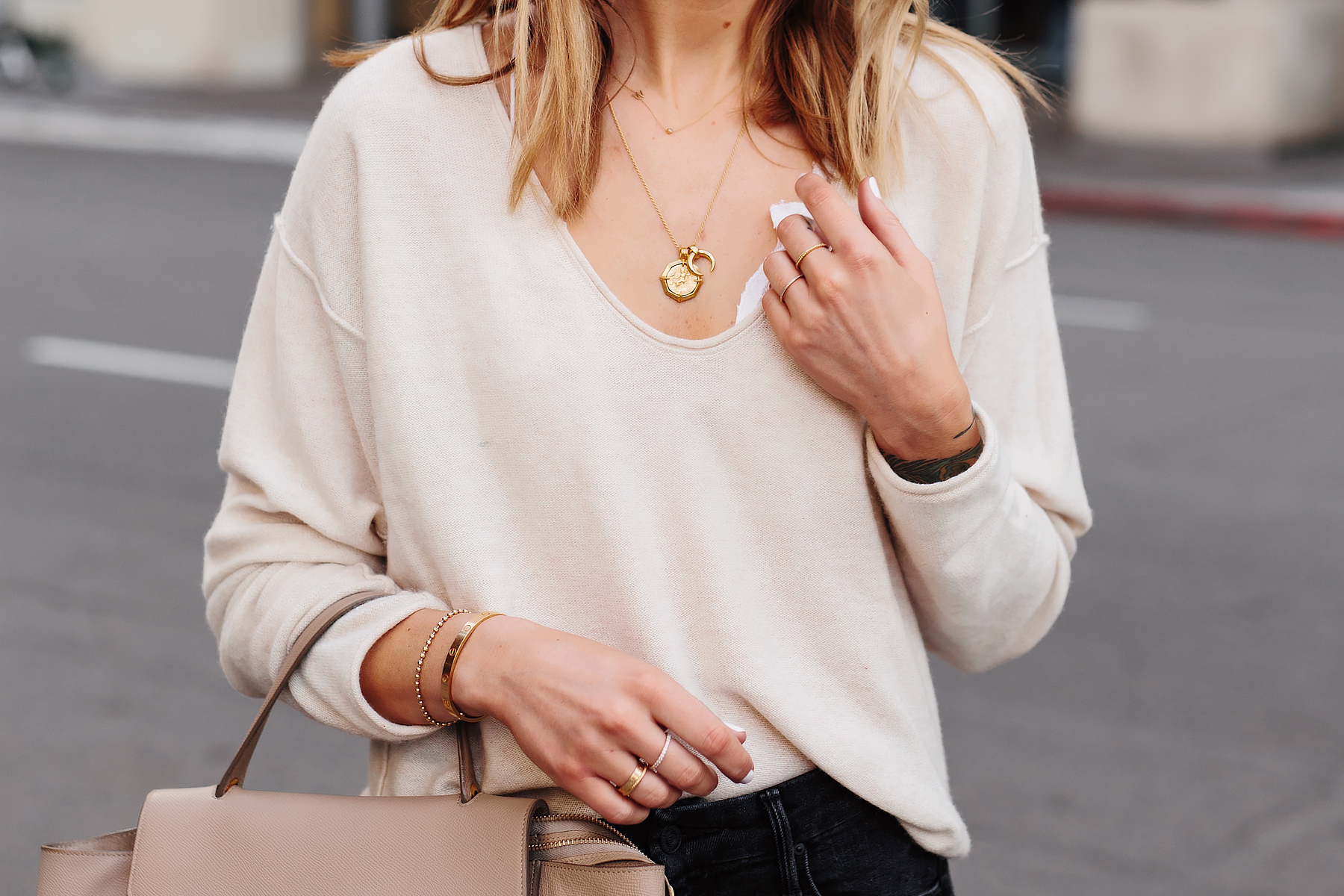 Necklaces
Sentimental: The necklace I get so many questions about is very special to me. It's a delicate chain with a single diamond and the initial 'W' for Will. I got this when we first started dating and I haven't taken it off since. I love the designer, Maya Brenner, because you can customize pieces of jewelry however you like. My exact necklace is 14K gold 2 character 16" with the diamond in position #2.
Fashion: While I don't wear these necklaces everyday, I do wear them almost everyday, and you guys love them (obviously I do too!). They are from a company in London called Missoma. I seriously love everything they have and it was so hard picking a few pieces because I wanted to buy it all. I finally decided on the horn necklace and pendant necklace. I ended up putting both pieces on one chain to minimize tangling and because I just liked the way it looked! I do take this off when I sleep/shower/workout because I don't want anything to happen to it.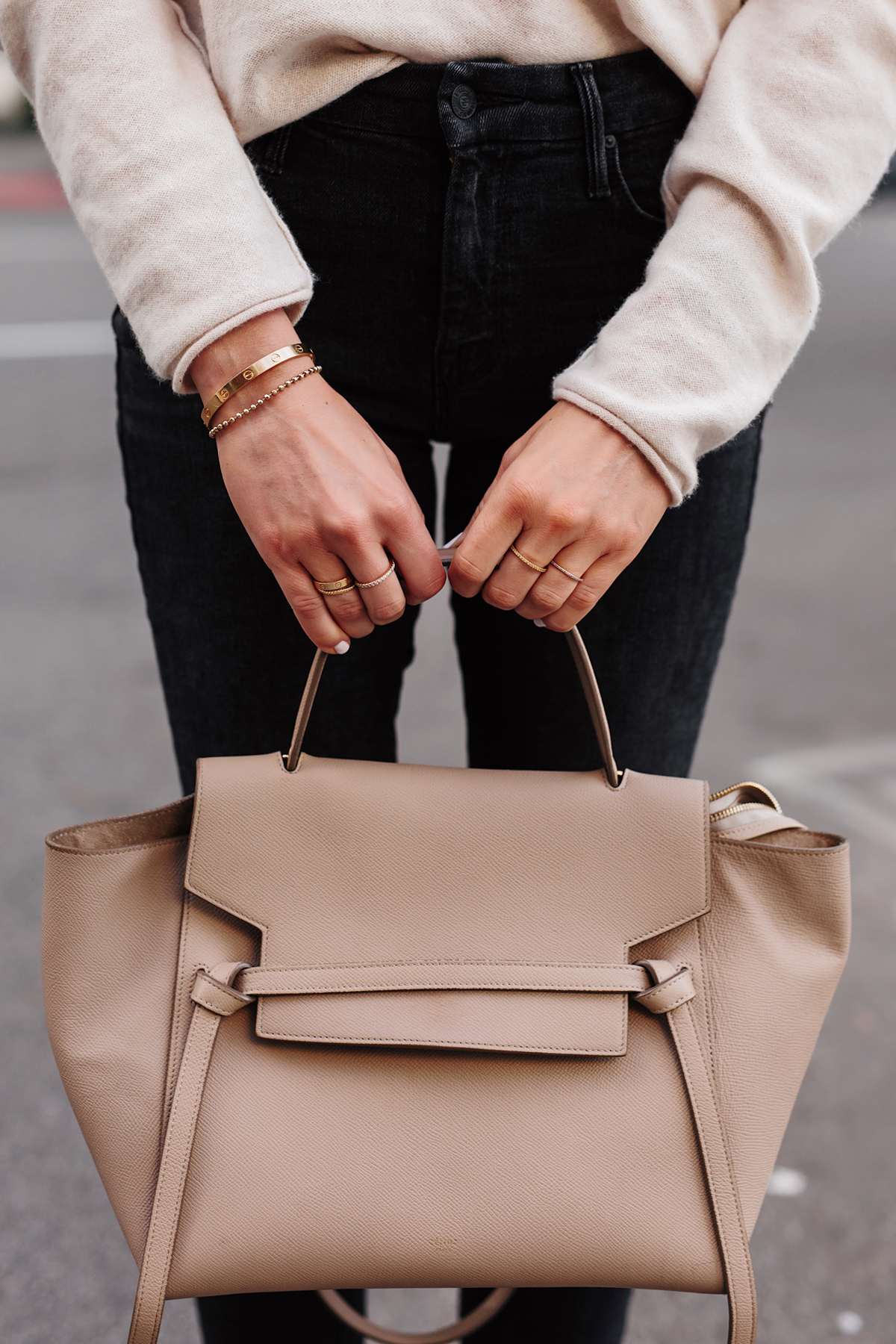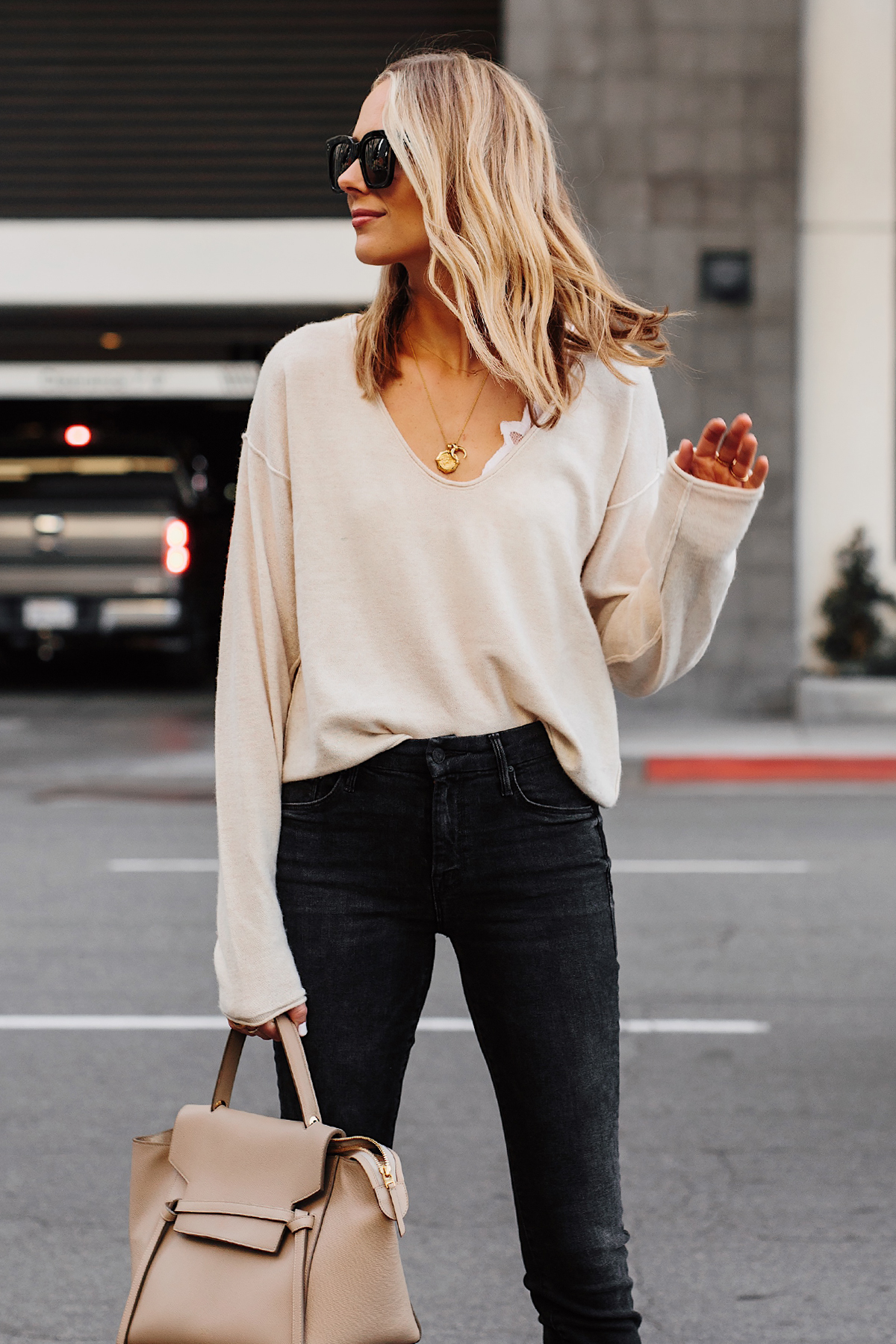 Rings
Fashion: On my right ring finger I have a plain gold cable ring from David Yurman & the thin gold Cartier Love ring (no diamonds). I like having the two stacked together, I think it's a fun way to wear the pieces. On my left ring finger I have a white diamond pavé gold eternity band by Monica Vinader. I love how delicate and simple it is.
Milestone: On my right middle finger I wear this David Yurman diamond/cable ring. I bought it as a gift to myself when I hit 100K followers on Instagram. I love looking at it as a reminder of how hard I've worked. This is probably the ring I get the most compliments on!
Investment: My newest ring was just purchased a couple weeks ago! I love pavé diamond rings, especially for stacking, so I've been trying to add more to my collection. I found this yellow diamond eternity band and immediately fell in love! It almost looks like a gold band, but when you get close you can see all the delicate yellow diamonds. I purchased this from a local jewelry store, but I did find some similar on Etsy. I wear this ring on my left middle finger, but I have been playing around and stacking in with the David Yurman ring. It really pops when worn next to white diamonds.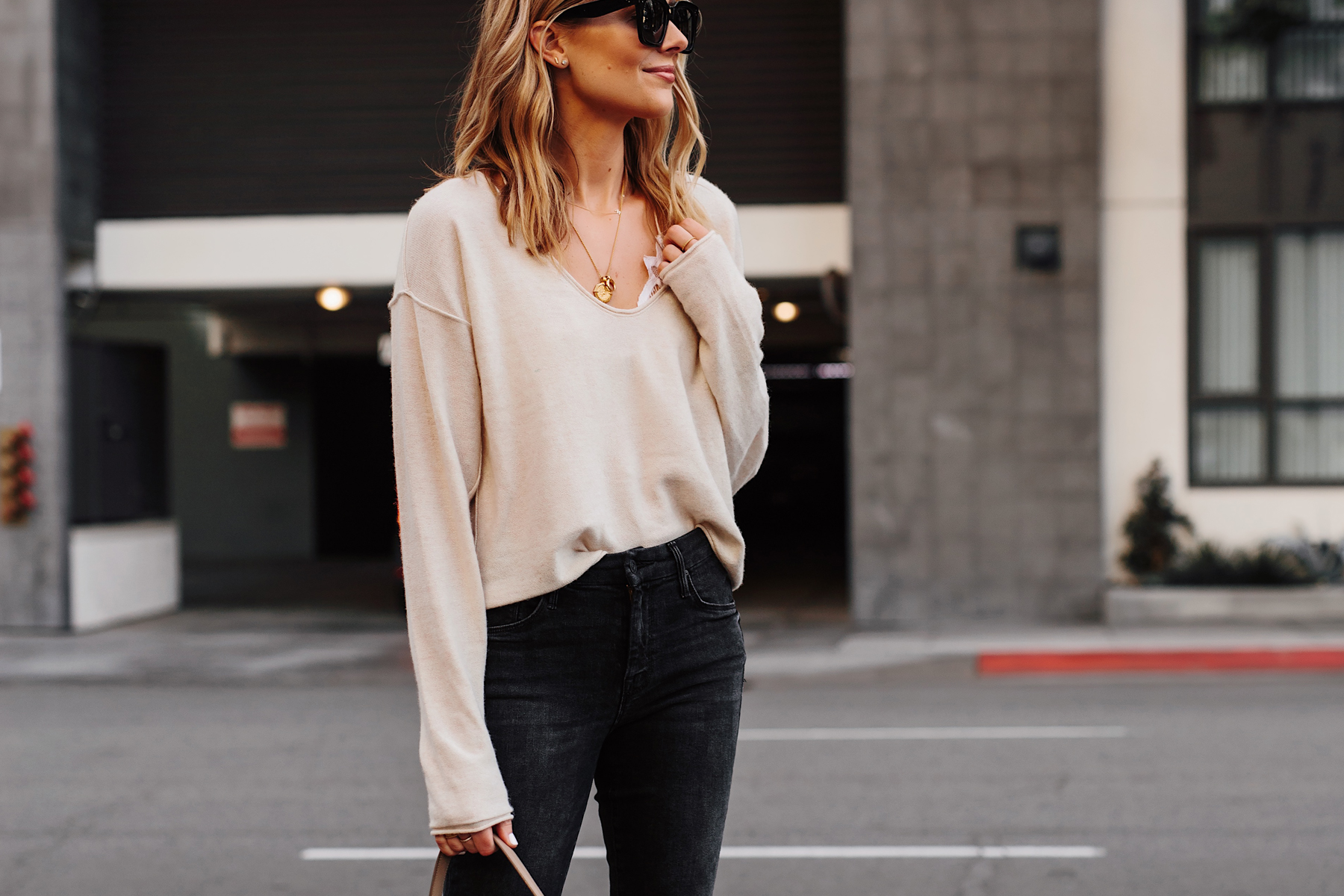 Bracelets
Fashion: You guys ask about this gold beaded bracelet more than anything! I found it from Miranda Frye and immediately fell in love! I got it during the summer and only wore it during the day (no sleeping/shower/gym). However within the last few months I decided to leave it on all the time, and it's keep up beautifully! Use code 'FJ10' for 10% off your purchase! I think it looks so good paired with my Cartier Love bracelet.
Milestone: My Cartier Love bracelet was a piece I knew I would have to buy myself if I wanted it. Not only was it an investment, but it was purchased as a milestone piece. I had my first Instagram takeover on the LIKEtoKNOW.it account and it was a HUGE achievement for me personally & professionally. While some might think it's silly that I bought myself a Love bracelet, I think it's extremely meaningful that I rewarded myself after an incredible accomplishment. I'm planning to have the inside engraved with "fashion jackson". I have never taken this bracelet off.