My approach to fashion is simple: keep it chic and always be versatile. Oh and, most importantly, when in doubt: Jeans. Denim is so naturally adaptable, that styling options are quite literally endless. Whereas a dress or skirt can only be worn so many ways, the limit does not exist with jeans. There's a style of jean for every mood and a mood for every style of jean. Whether I wear them dressed up, dressed down, or somewhere in-between, they're the foundation for most great outfits, and my absolute #1 go-to item no matter what. And lucky me that I found this perfect pair of destructed, raw hem jeans at Express that fit whatever look I'm going for.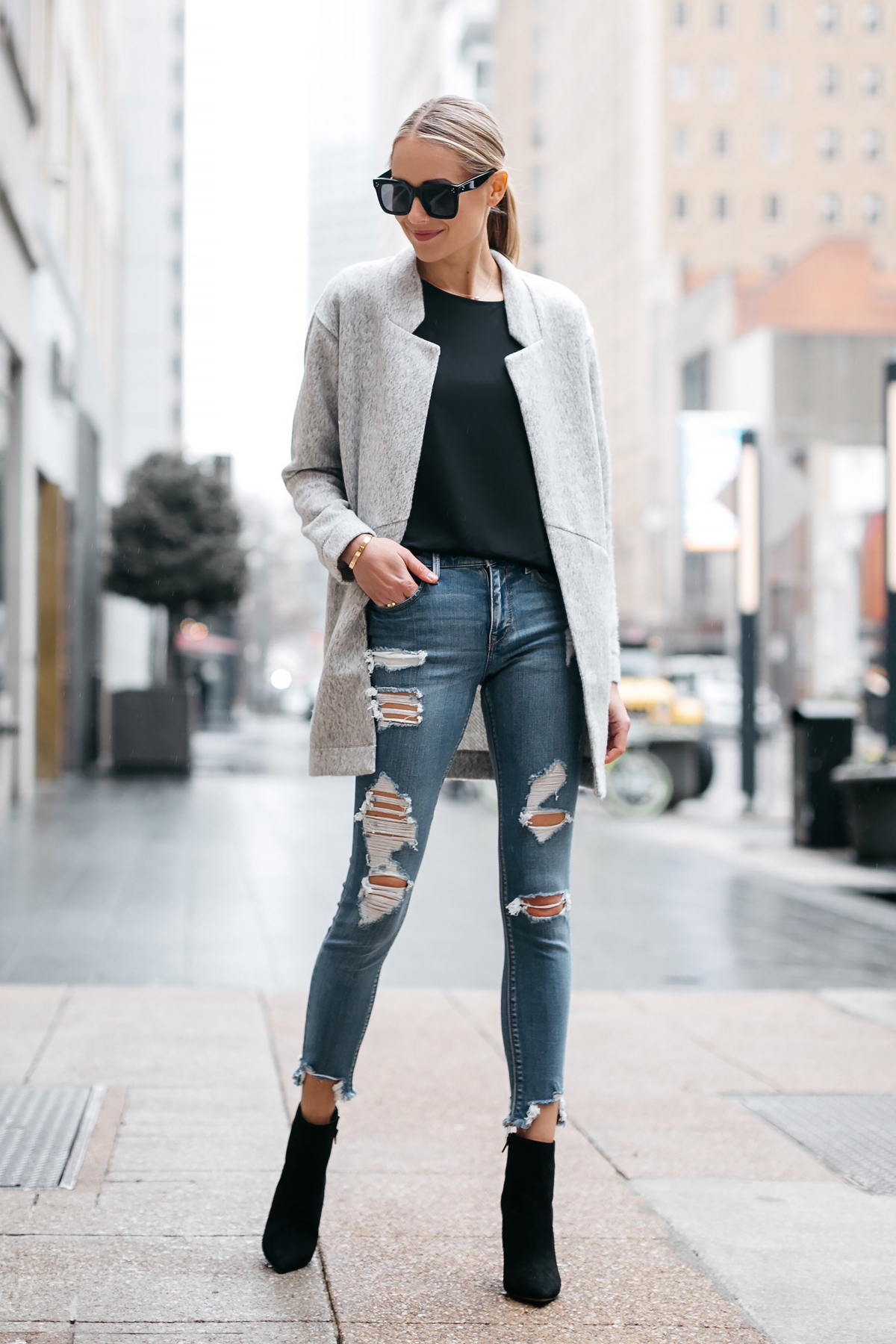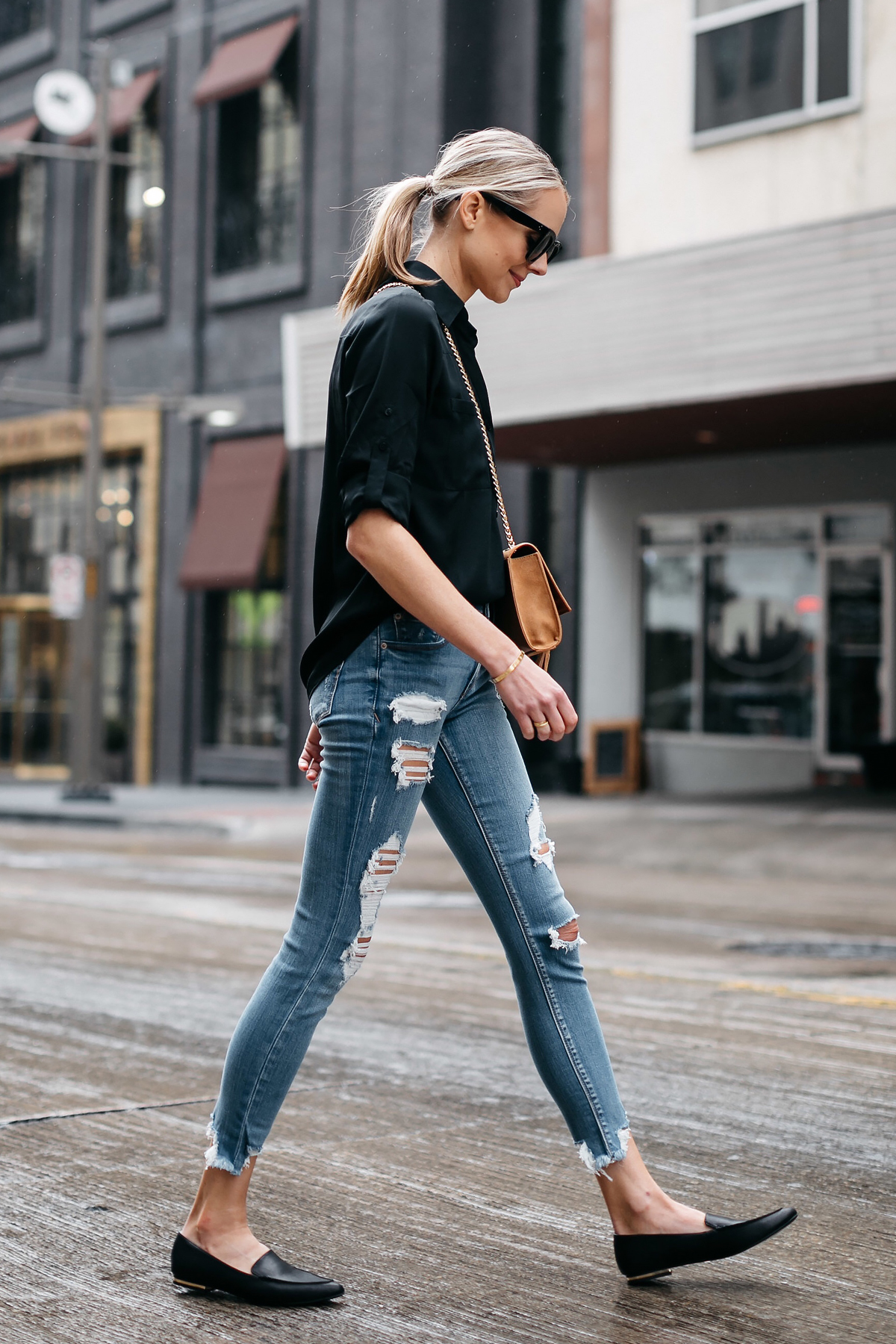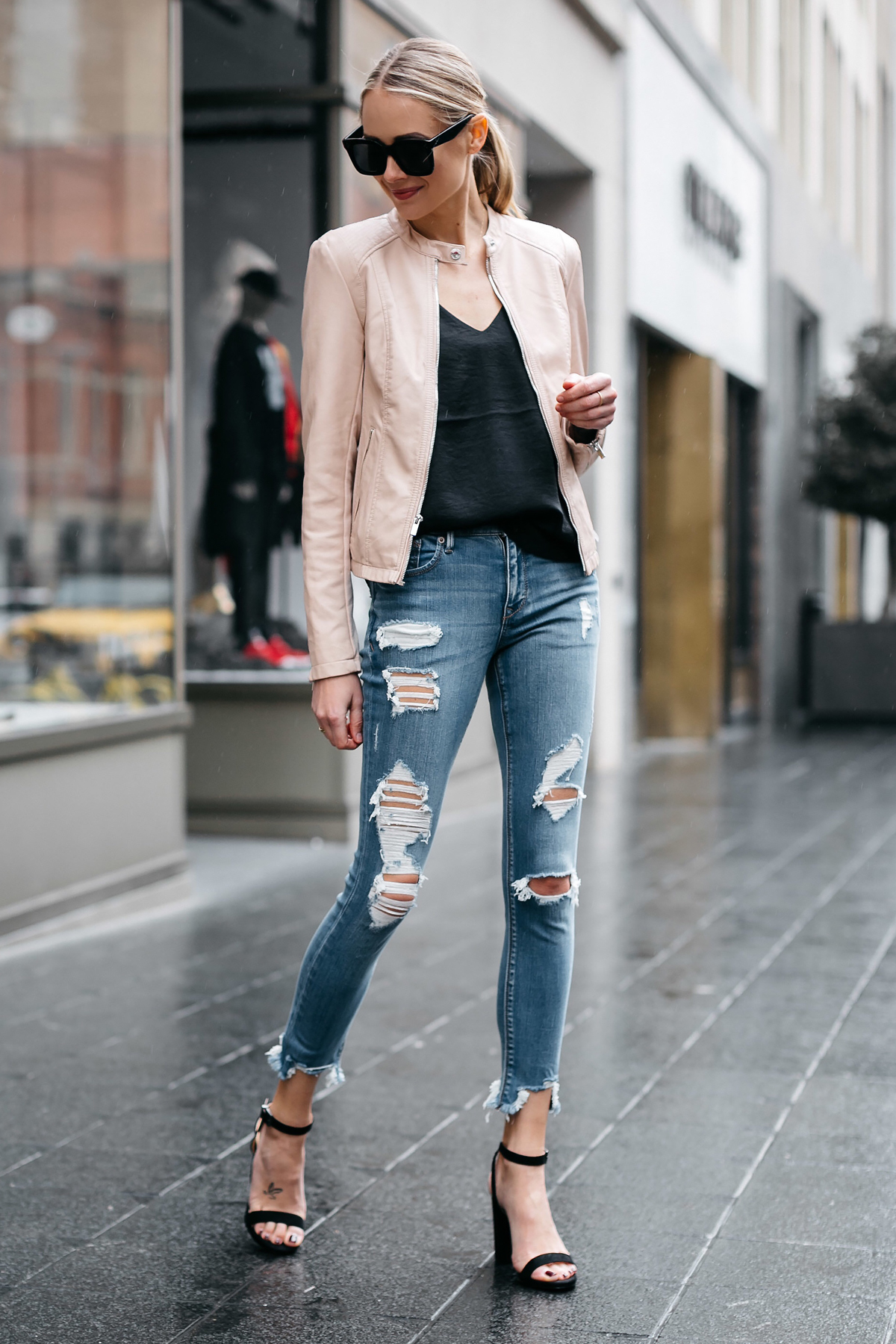 For Tonight
I love these jeans because of the perfect destruction details as well as the raw hem, of course. Tailored hems are taking a backseat to this unfinished look, and I can see why. They create an effortless casual yet put together look, and who doesn't love showing some ankle? For this first look, I wore the jeans how I'd wear them out the door tonight in the cold of winter. Paired with faux suede stiletto booties, an incredibly cozy grey coat, and a versatile black tee, the jeans are instantly elevated.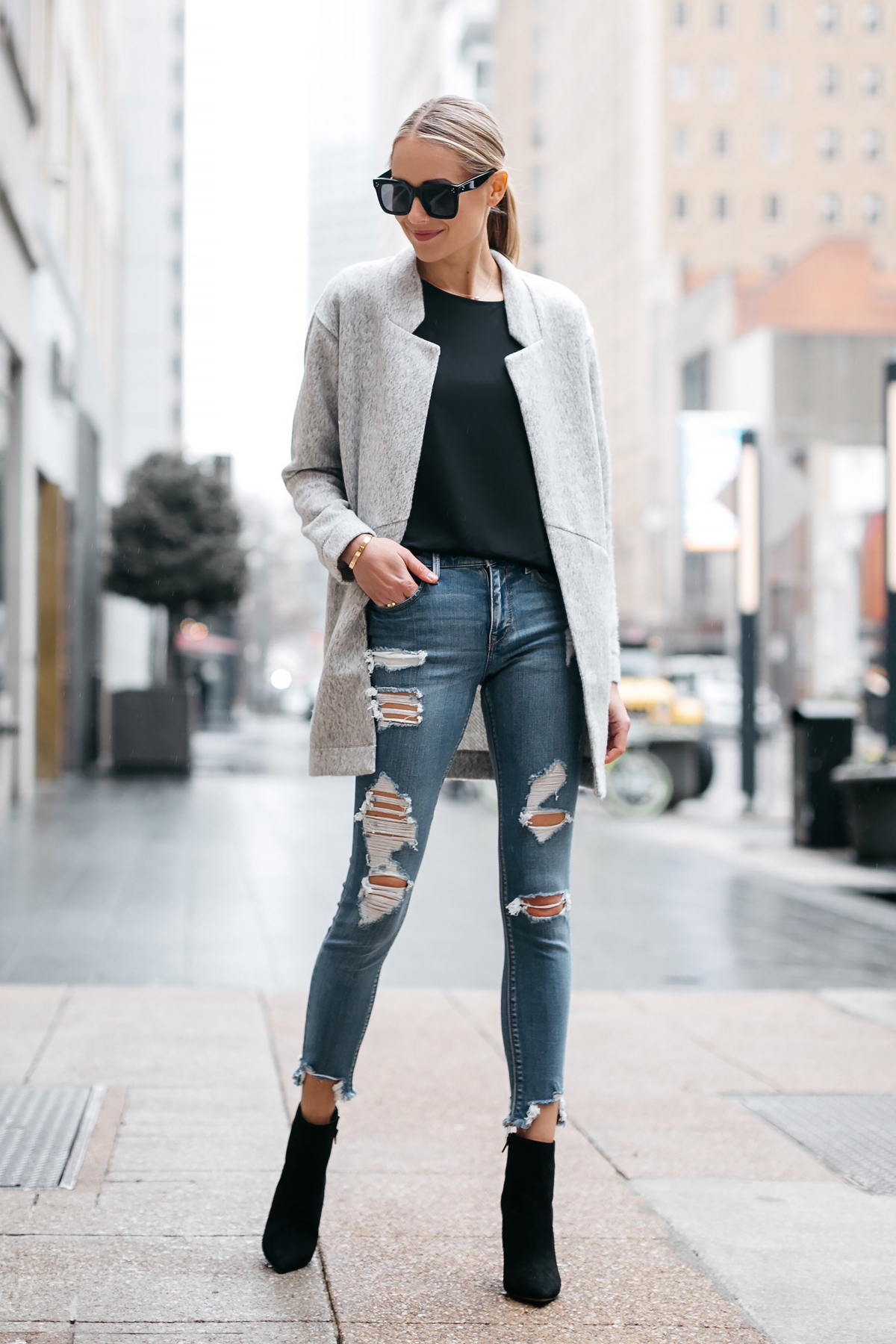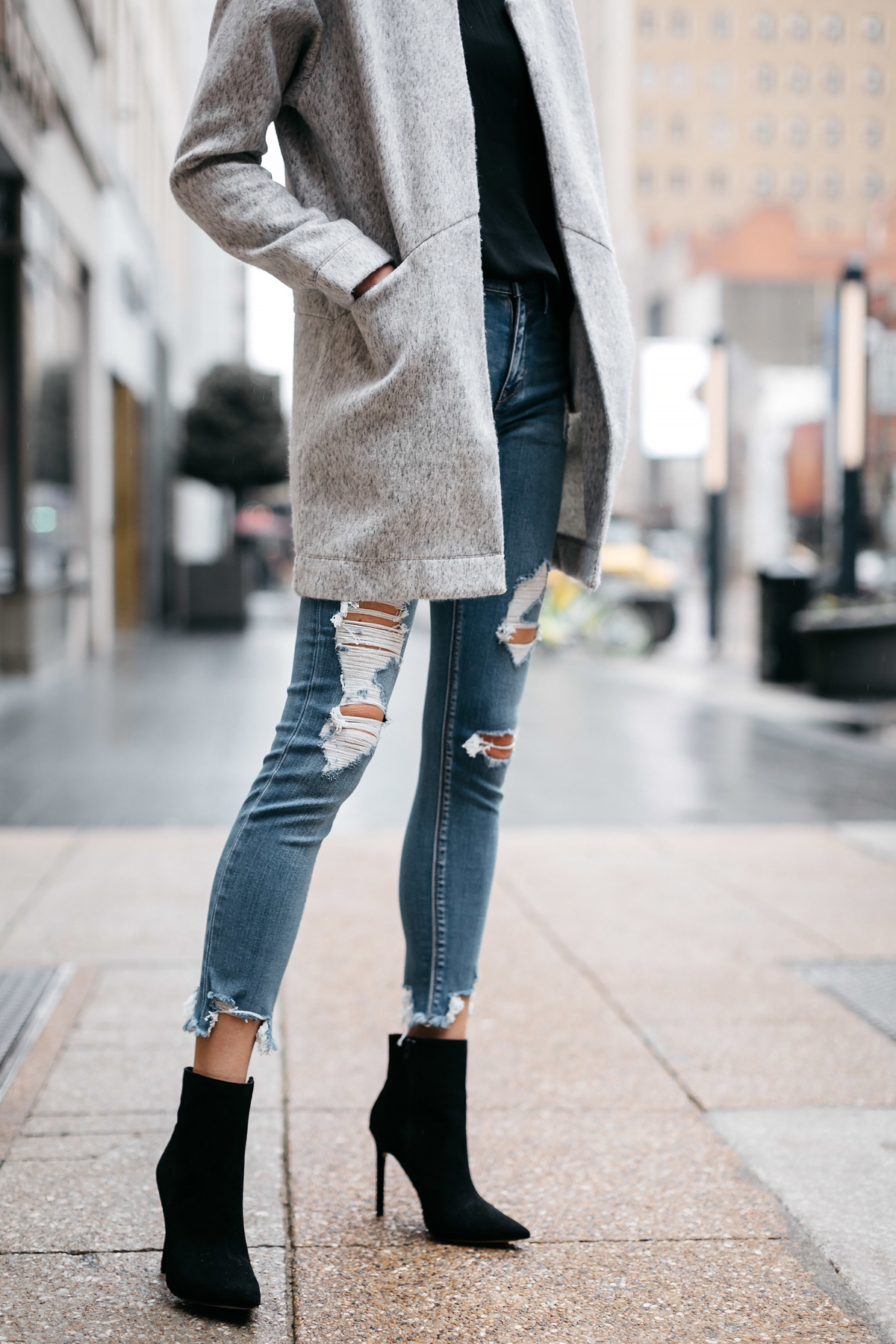 For Weekend Errands
Even better about these jeans is how they can shift from night to day so easily. As sexy as they look with thin heels, they look just as great when dressed down to run errands, grab coffee with your bestie, or even take your dog to the park. For this look, I threw on a great pair of pointed toe loafers (with gold detail because YAS), an impossibly cool black button down (that's available in 11 other colors by the way!), and finished it off with a gorgeous cognac crossbody bag. This is a look I have worn and will continue to wear over and over again. It's just so easy yet incredibly stylish all at once.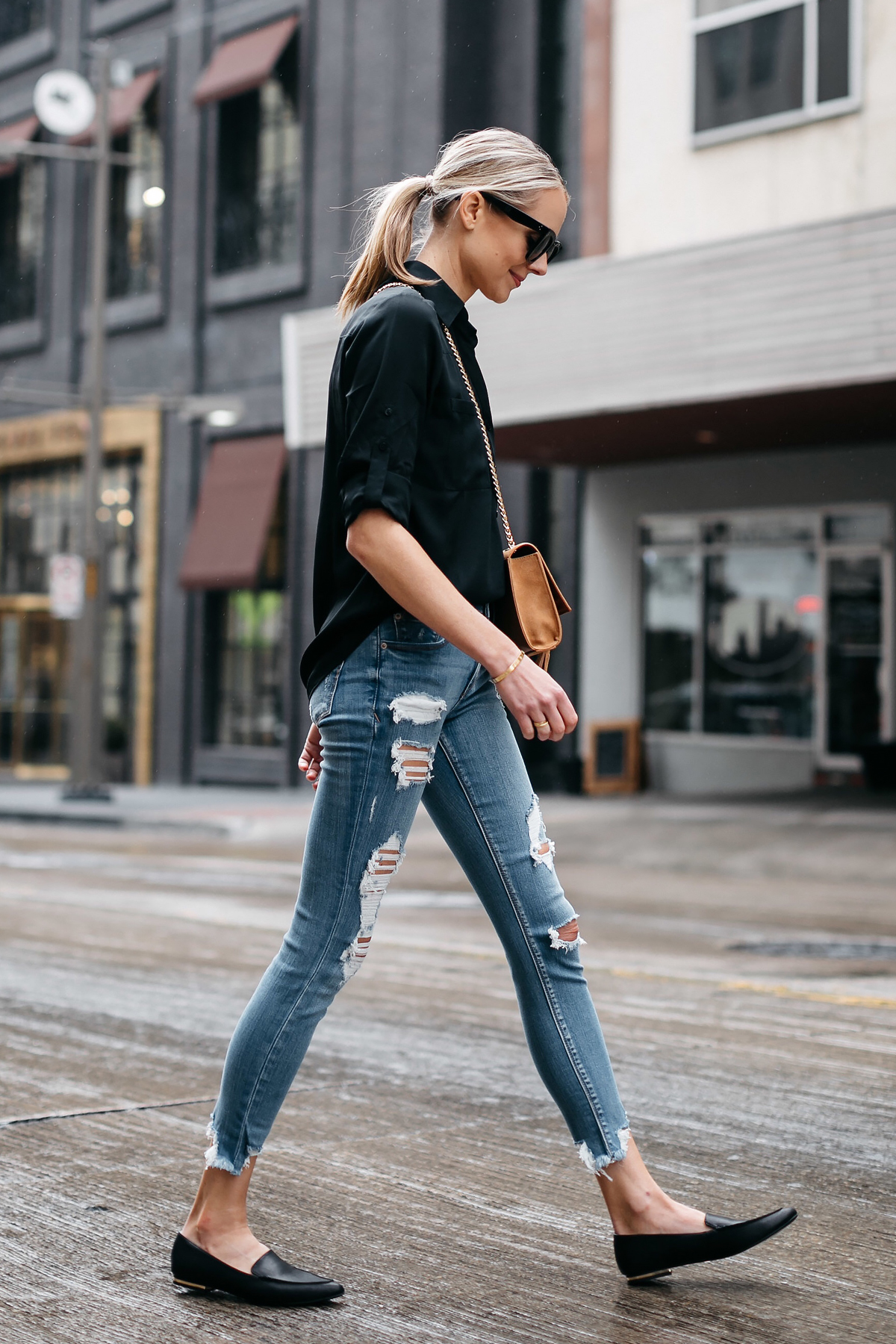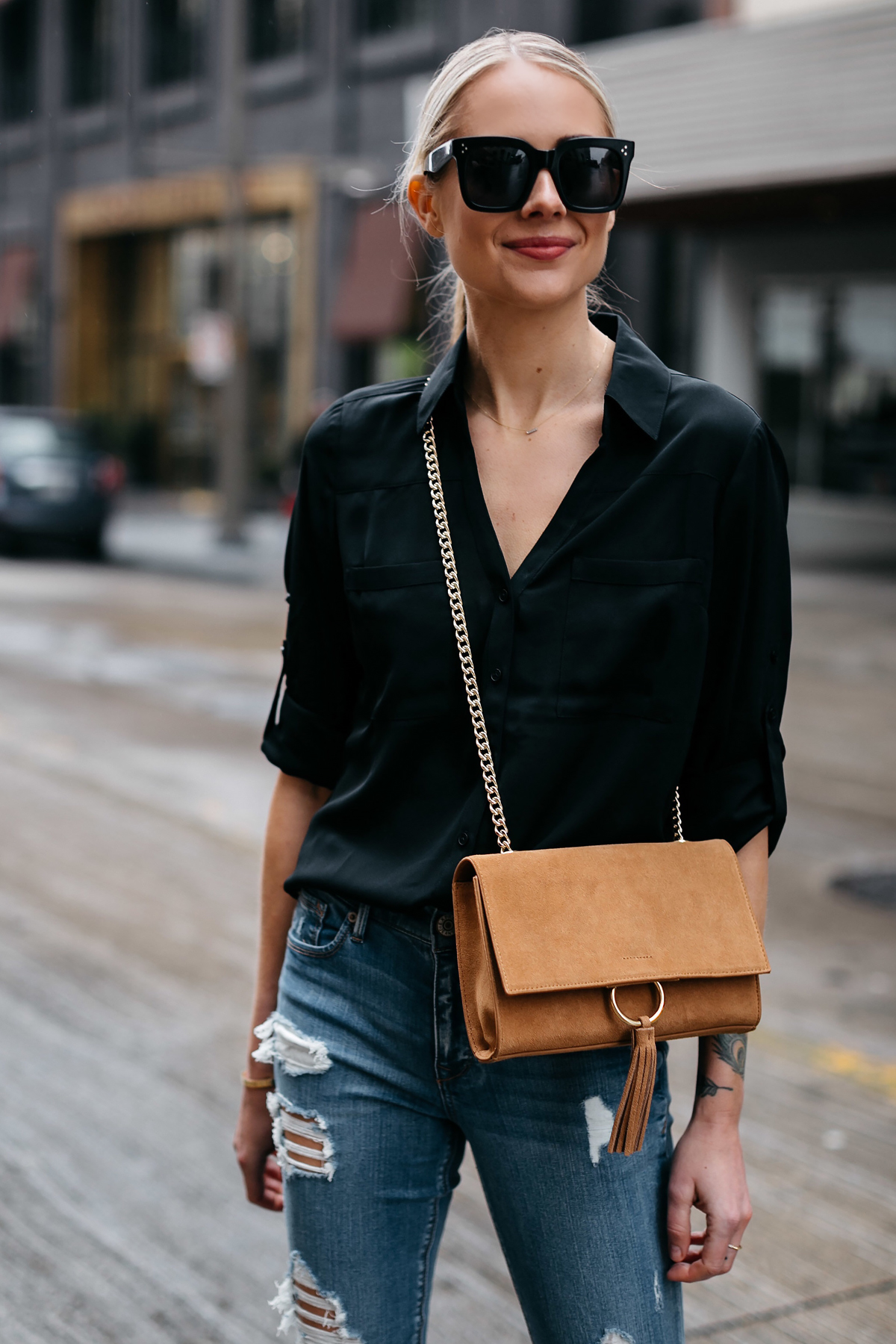 For Warmer Weather
I love coats and sweaters as much as the next girl, but I'd be lying if I said I wasn't ready for some spring weather. The groundhog wasn't kind to us this year, but I'm already getting ready for springtime looks and these jeans are obviously included. For a feminine yet comfortable warmer weather look, I paired them with Express's amazing double peplum faux leather jacket in "Vanilla" (available in 8 other colors), this basic yet imperative cami, and my new favorite pair of block heel sandals. Dressing this particular pair of jeans with ultra-feminine touches creates a classy look with the perfect amount of edge (AKA my favorite type of outfit).
Bottom line: These jeans can do no wrong and I can't wait to keep finding ways to style them!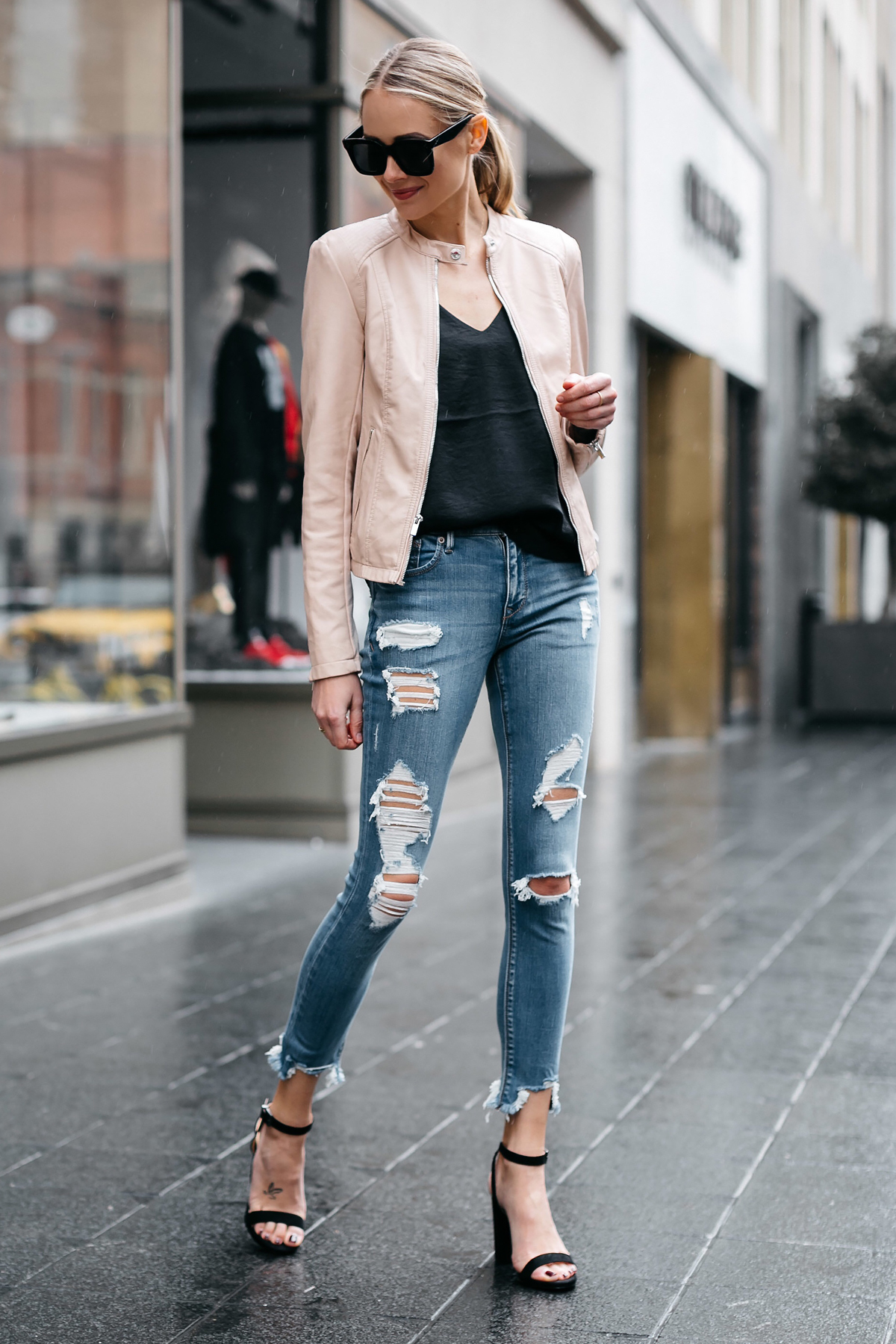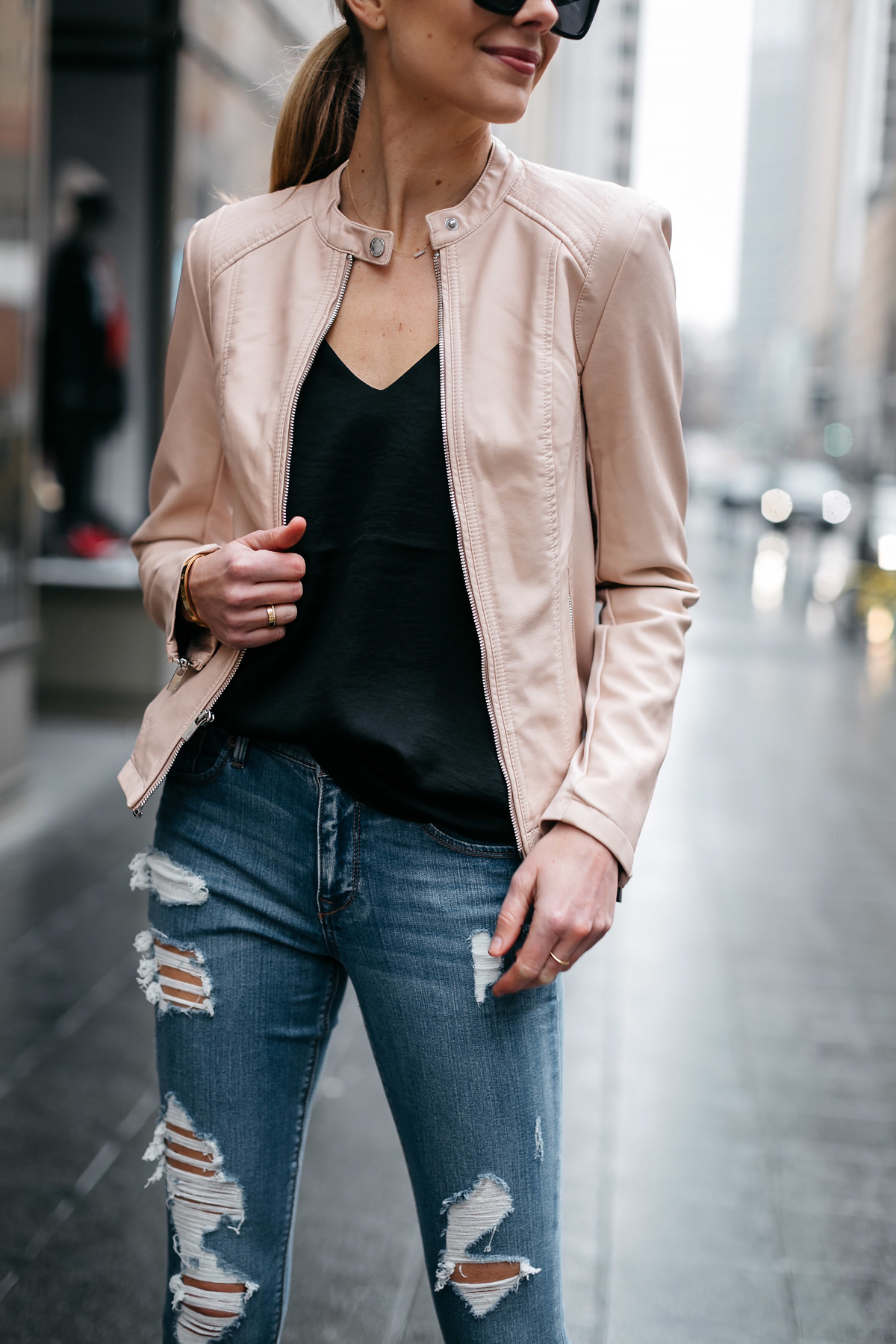 A special thank you to Express for sponsoring this post. All thoughts and opinions are my own.
Photos: Beckley