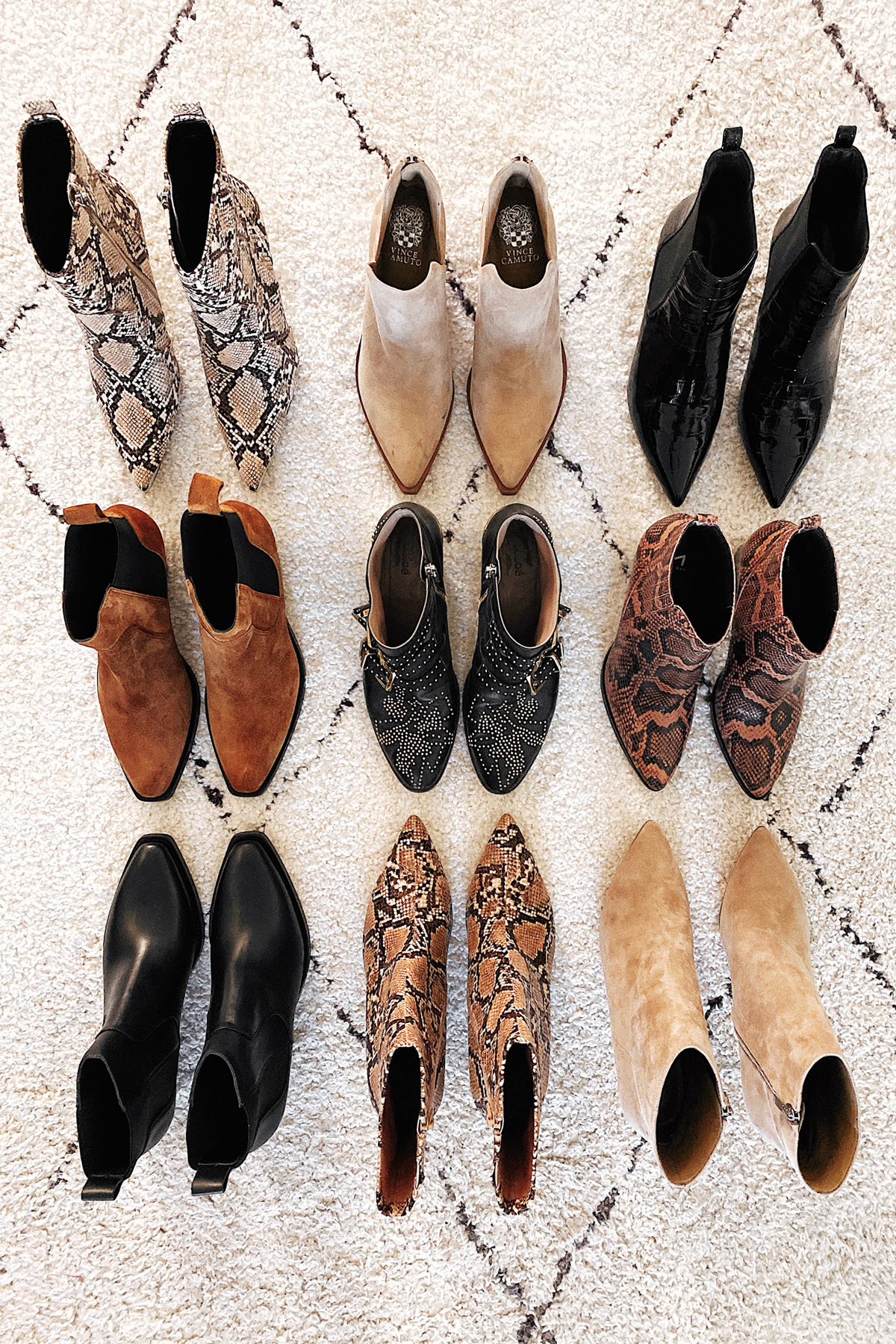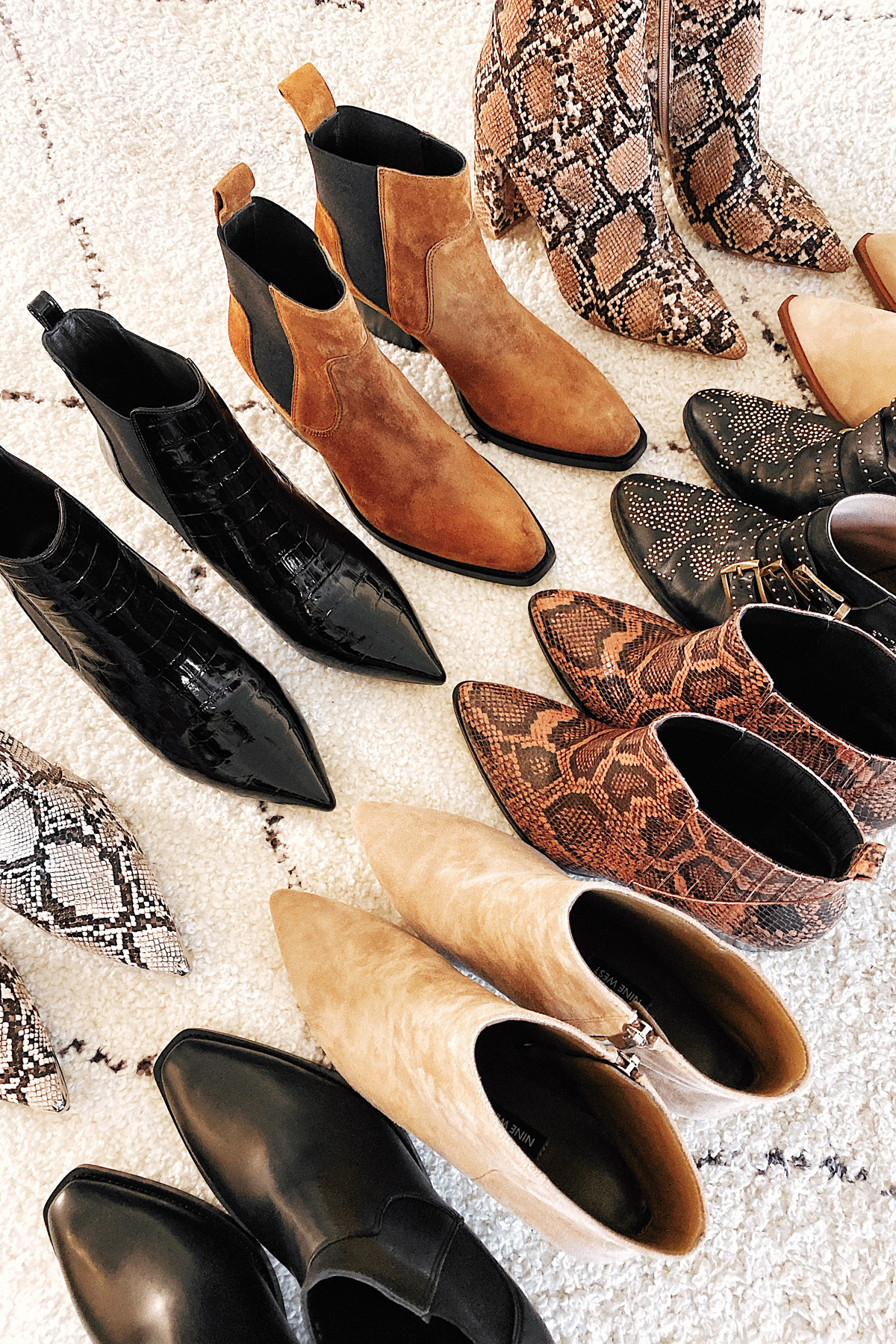 Fall is here which means bootie season has officially kicked off! Next to jackets, booties are my favorite item to buy during the fall/winter season. I love swapping out my casual sneakers for styles that can take me from work to weekend and everything else in between. There are so many great options from colors and materials to silhouettes and styling details. As well as a few new styles I'm excited to try this season - like the snakeskin trend. Keep reading to see which fall booties I'm loving this season.
Snakeskin Booties
This is a new trend I'm excited to wear this season. I typically keep it pretty simple when it comes to my fall booties, however, I love the idea of wearing a simple outfit and dressing it up with snakeskin booties. They would be perfect paired with an all black look (think sweater and jeans), or a feminine fall dress. Whether you're looking for a casual style or dressy style, these booties are great options for the fall season.
Suede Booties
Suede booties are probably my first pick when it comes to buying new fall booties. I love the texture and how it immediately softens and outfit. Sweaters paired with suede booties are the ultimate fall combination. FYI always double check the heel material. I prefer to select styles that don't have a suede heel as they can get ruined pretty quick.
Black Booties
Black booties are essential for every wardrobe. Whether you need a classic Chelsea bootie, something sophisticated for the office, or an edgy style to dress up your fall looks, these are great bootie options!