I'm SO excited to FINALLY share with you my Amazon Drop Collection! I have been working with the team on this line since January and while it had to be placed on hold due to Covid-19, I'm thrilled the day is finally here for you guys to shop it! I love all of these pieces so much, and love that they can be mixed and matched, dressed up or down, and so perfect for summer! Its really hard to pick a favorite; truly I change my mind daily about which is my favorite.
Elevated neutrals with subtle details are my go-to and what you'll find in my collection! Getting dressed should never be a stressor, which is why I designed neutral staple pieces that can easily create a capsule wardrobe. This collection is black, white, tan, and leopard with dots, puff sleeves, and delicate details that create a feminine yet edgy look for the everyday!
The collection consists of 9 styles in 100% cotton, 100% viscose, or 100% tencell lyocell. The pricing ranges from $34.90 - $54.90 and all items should ship within 3-4 weeks; they are all made to order! I hope you love the collection as much as I do! Thank you so much for all your support!
I'm wearing an XS in all the pieces.
Polka Dot Mini Dress
This might be my favorite piece in my collection. The polka dots, baby doll silhouette, and pockets make this the summer dress of your dreams! It's so light and easy to wear, and the tiered bottom makes it a more-than-appropriate mini dress. It's so easy to slip on and off and looks exceptionally cool with your favorite pair of sneakers for a casual but flirty outfit.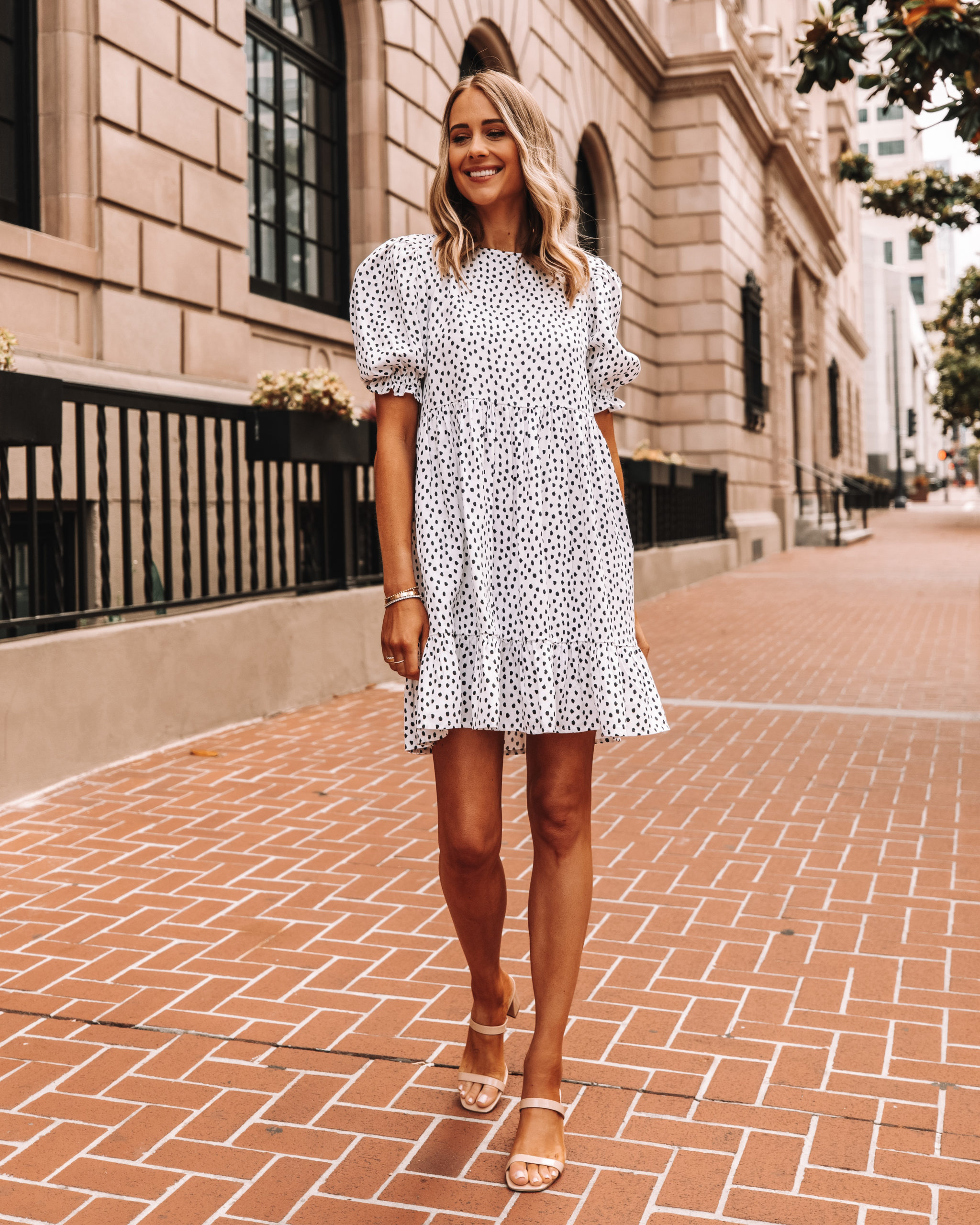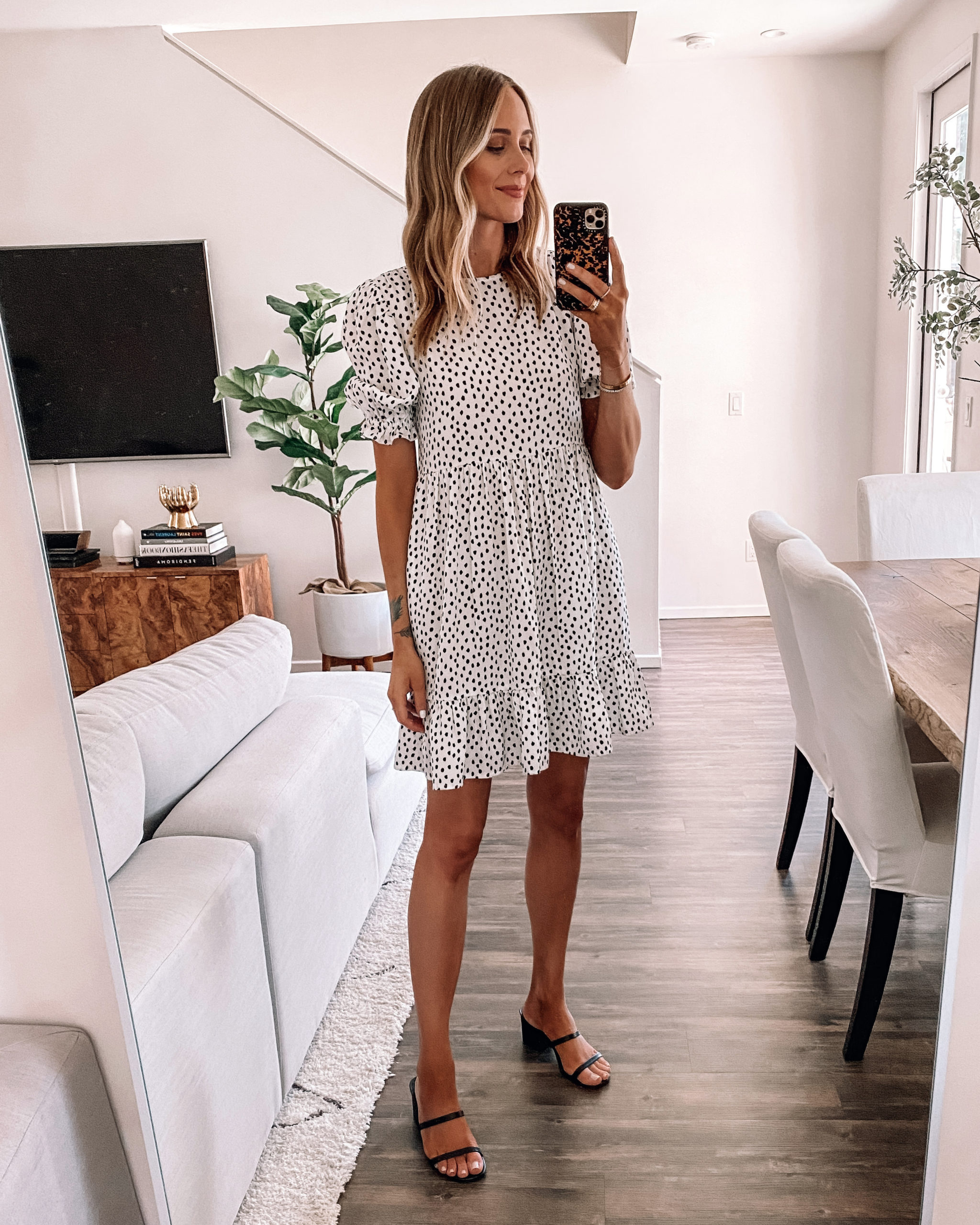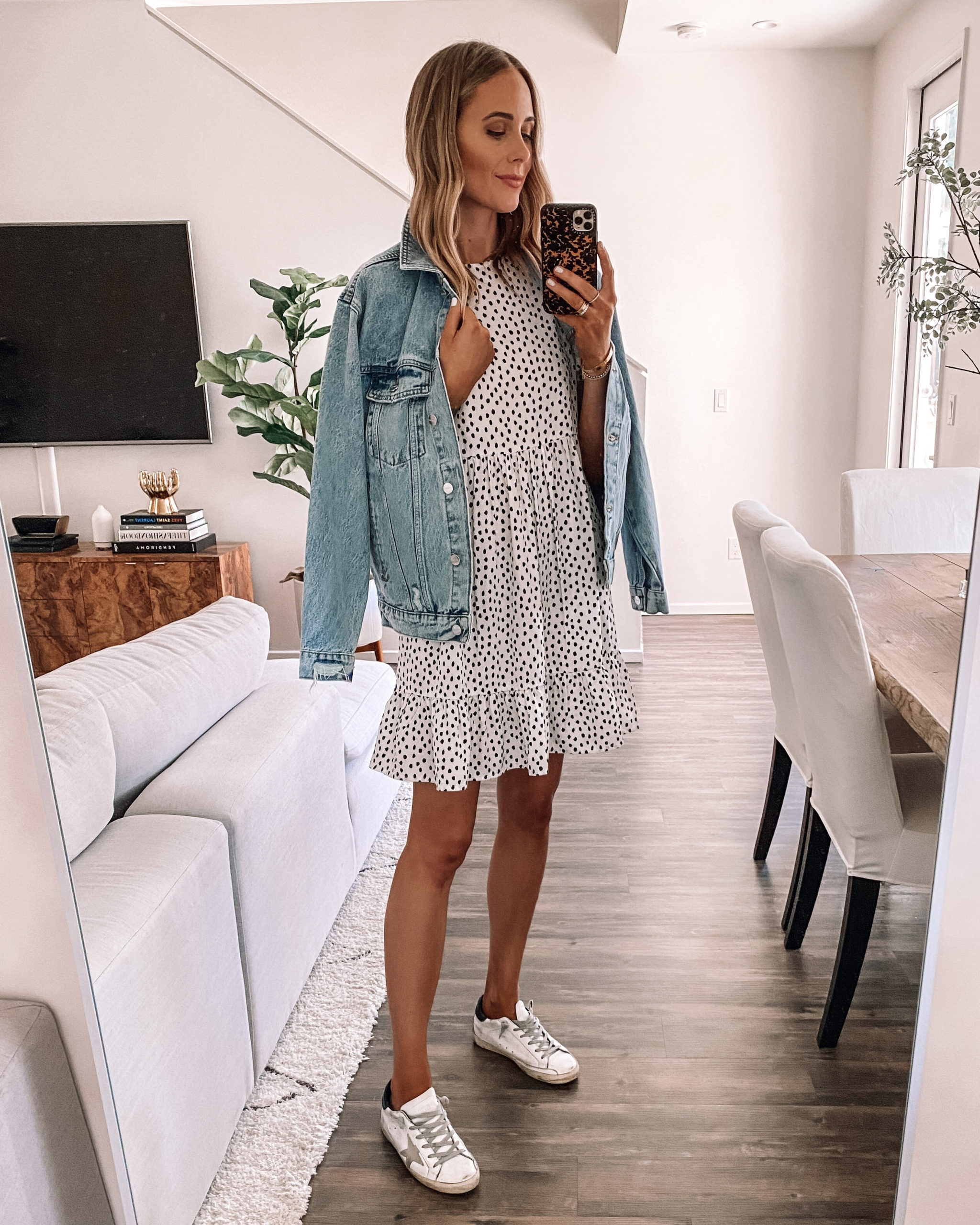 Leopard Smocked Top
Leopard is a neutral in my eyes, and a print I always gravitate toward. The design details on this top make it so flattering, from the square neckline on both the front and back to the smocked bodice and puffy sleeves. It's also a bit longer so you can tuck it into high-waisted shorts or pants to create an easy dressy date night look.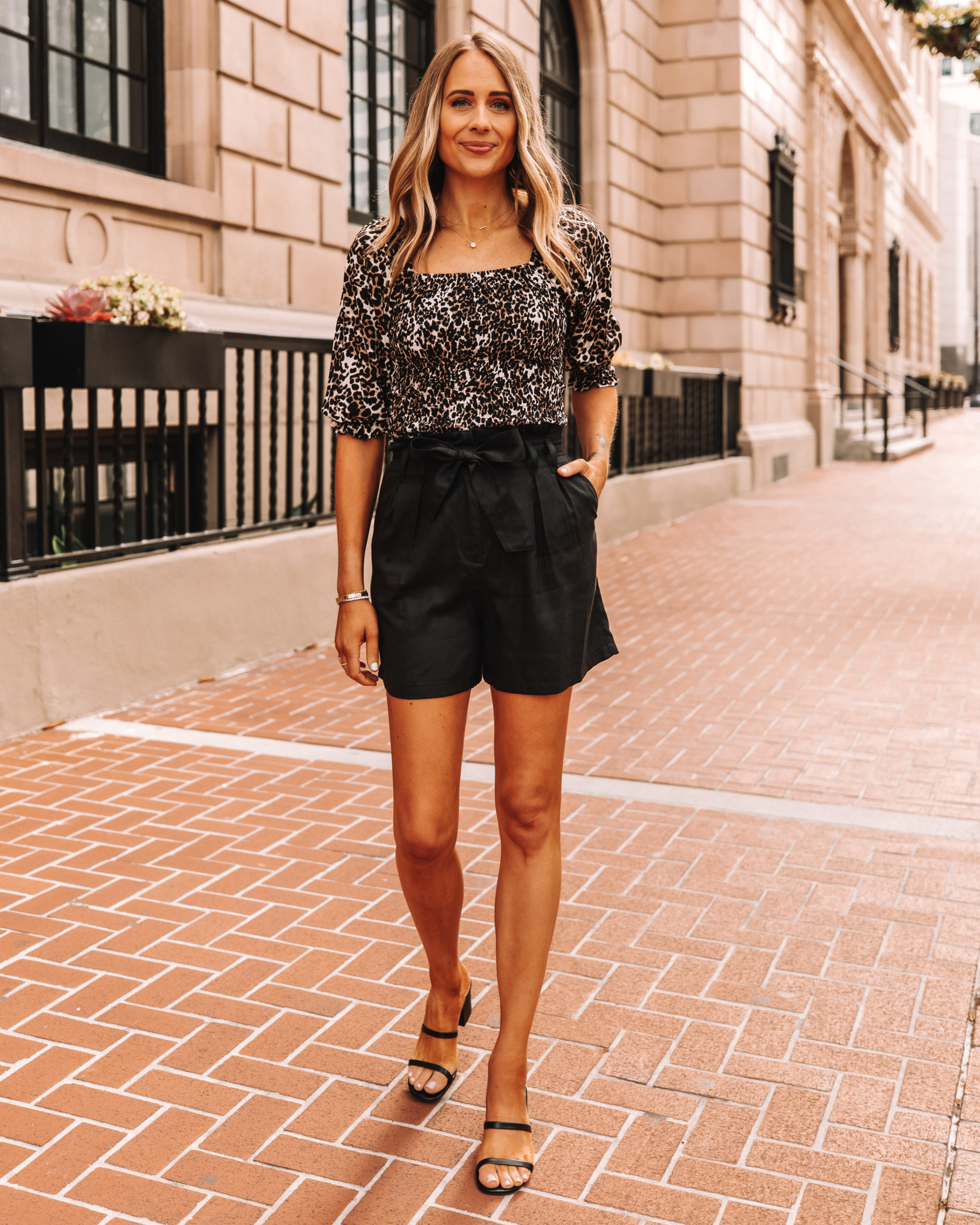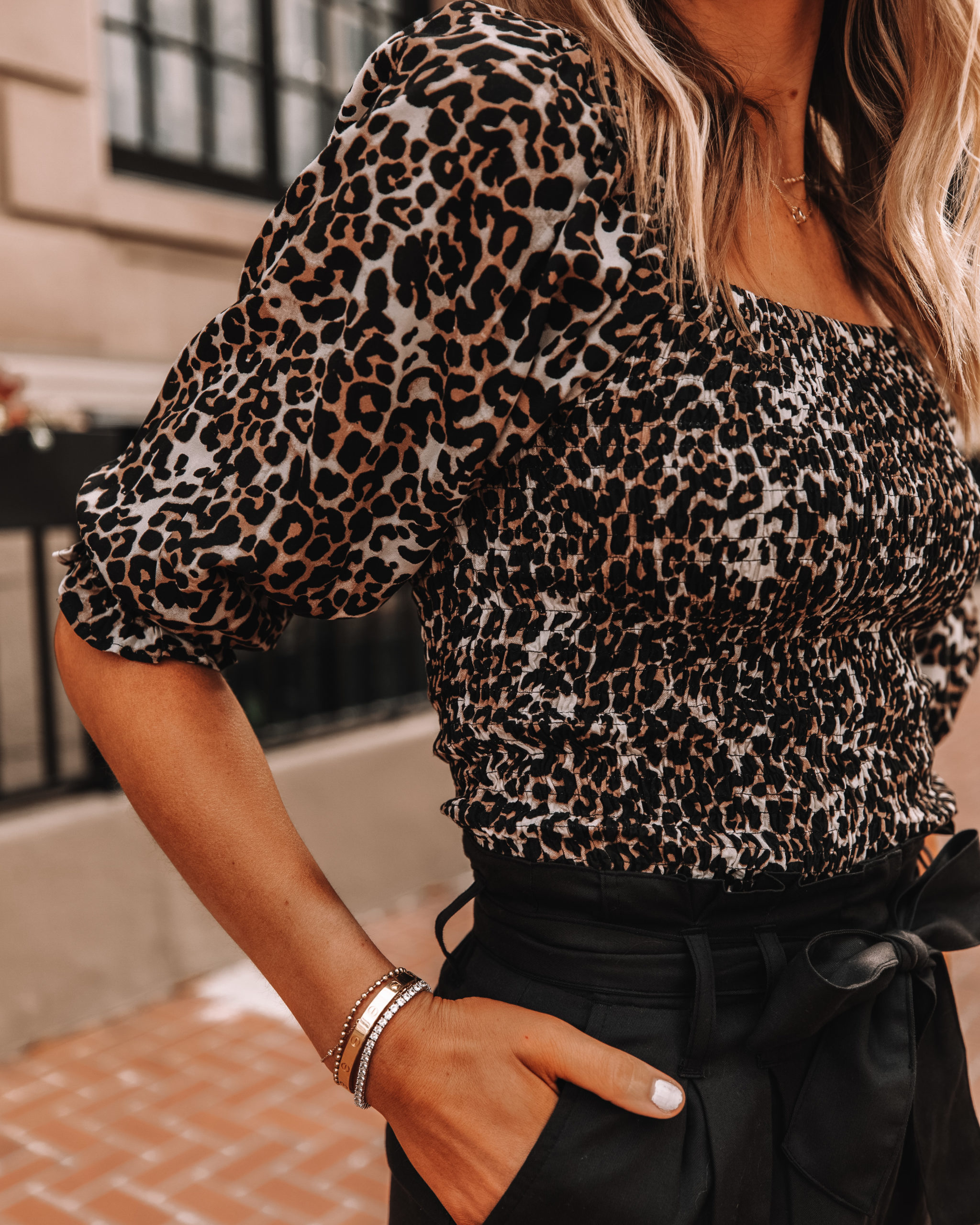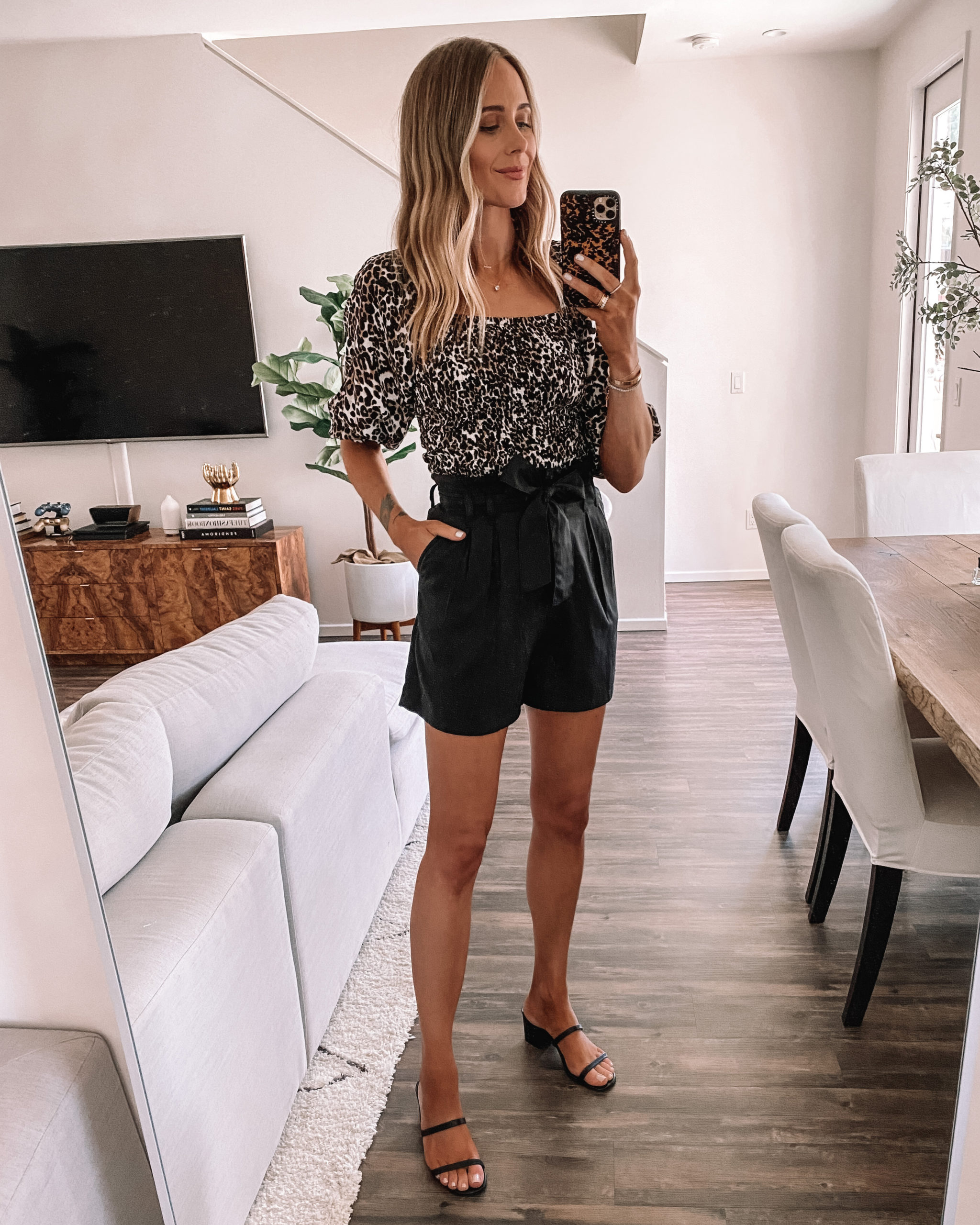 Little Black Mini Dress
The Little Black Dress comes in all shapes and styles, and this one is mine. The puff sleeves elevate this babydoll dress just a bit, but the length itself keeps it casual to wear with sneakers and a great crossbody bag. The square neckline tastefully shows off your decolletage, and the button detailing in the back makes it perfectly feminine.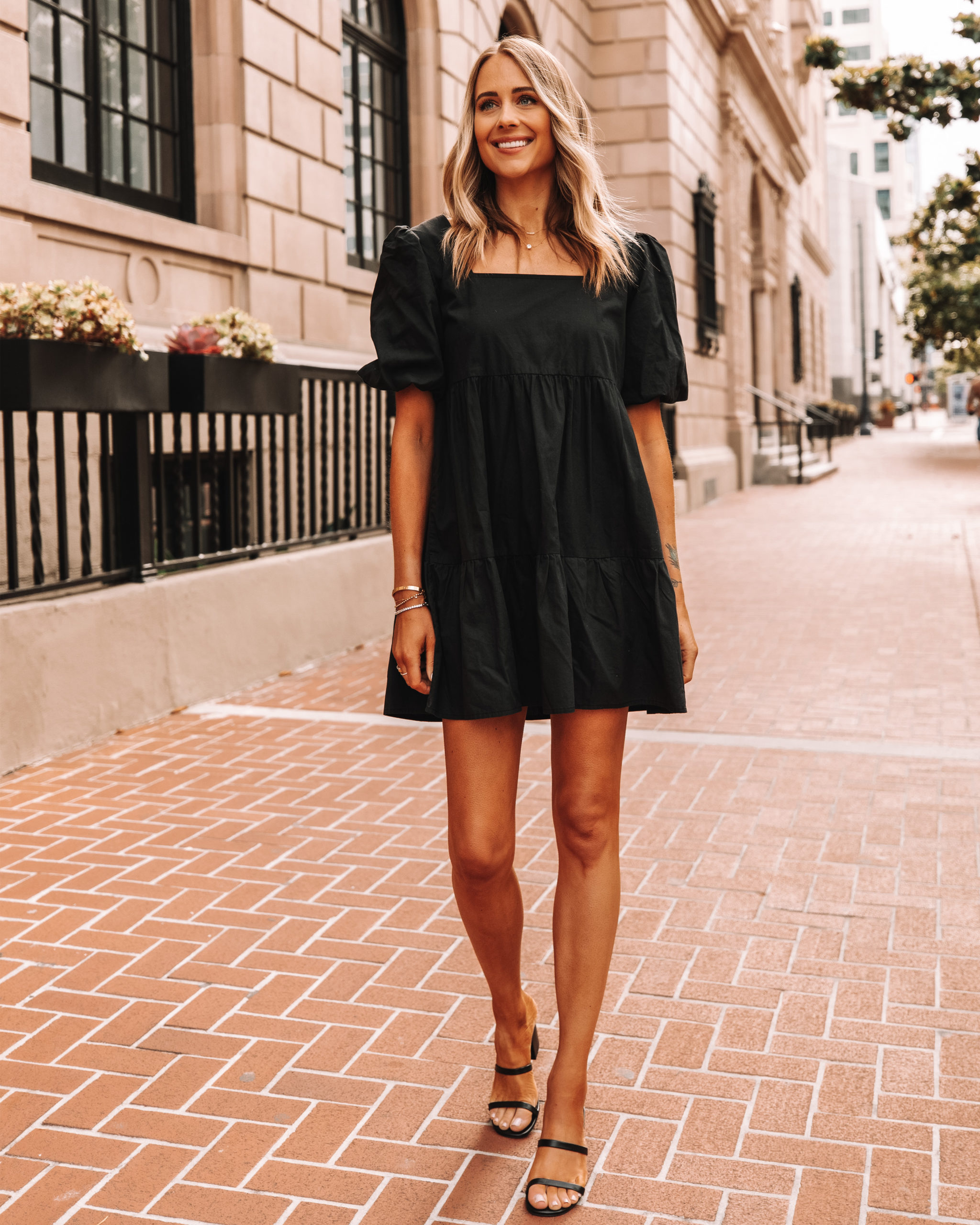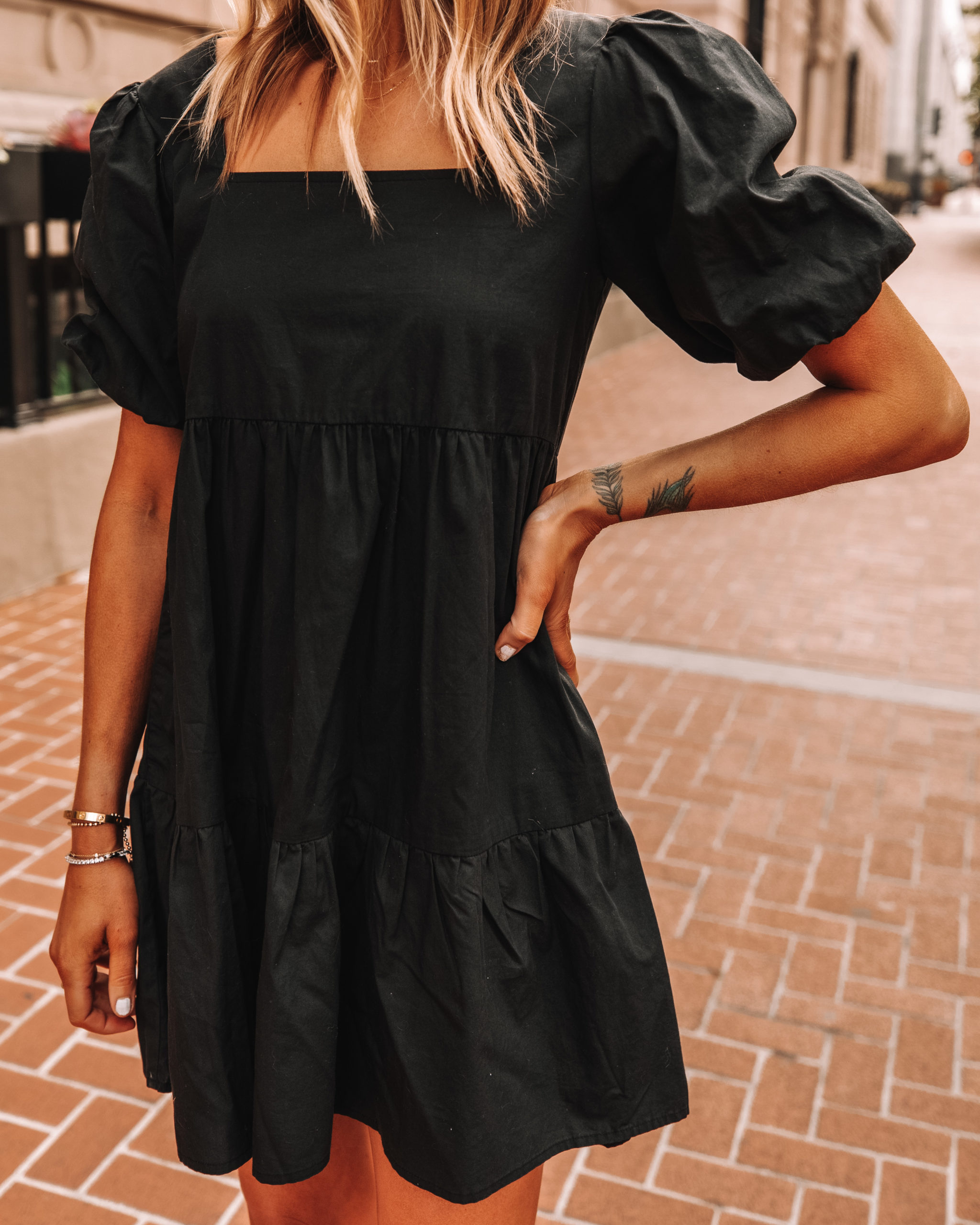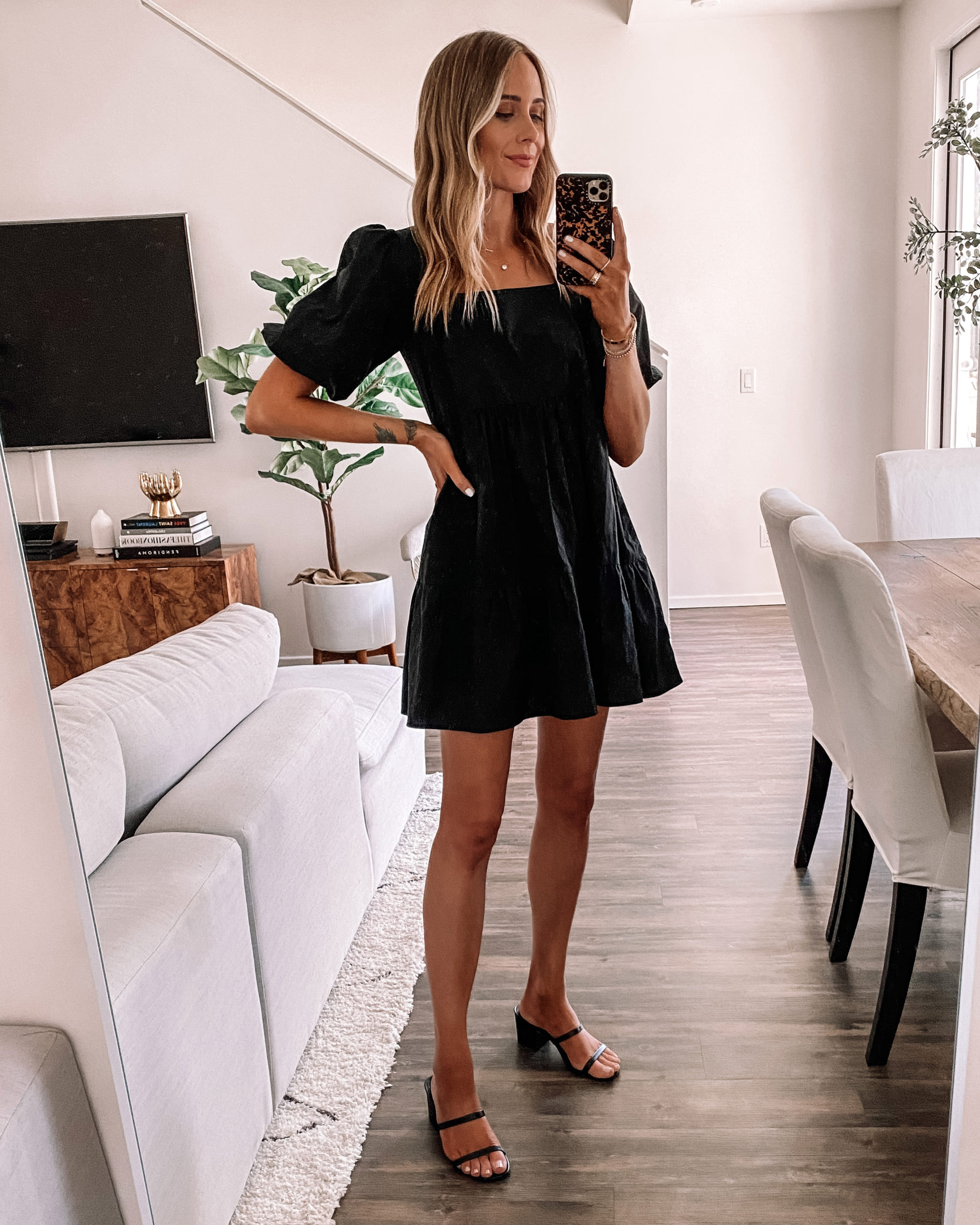 Polka Dot Puff Sleeve Top
Polka dot print is so classic. I love these dots because they're not perfect circles, which creates a bit of atypical edge for such a typically feminine print. This top is entirely woven to elevate the fit, and the puff sleeves add a flirty element! Slip it over your head easily and secure it delicately with a button closure in the back.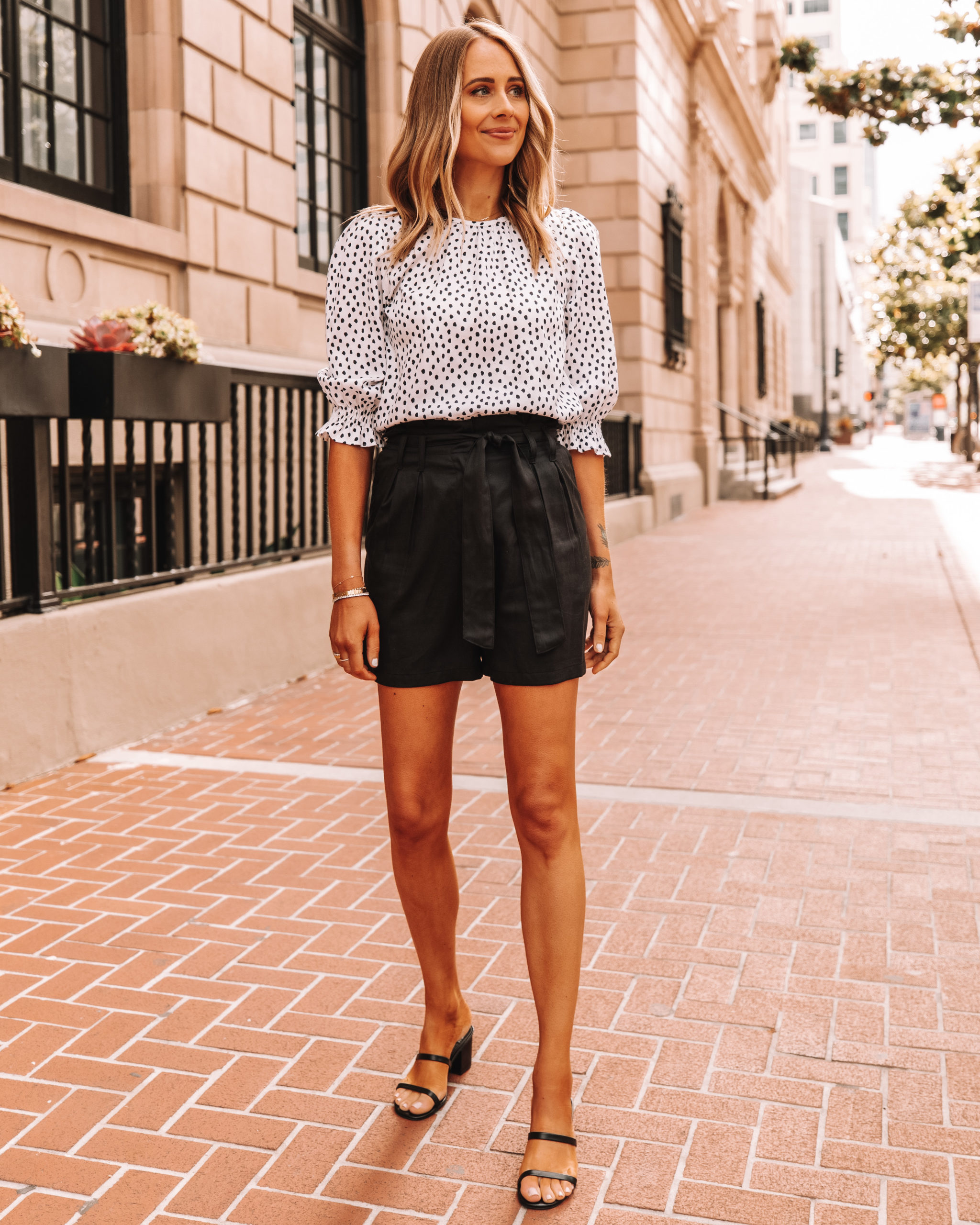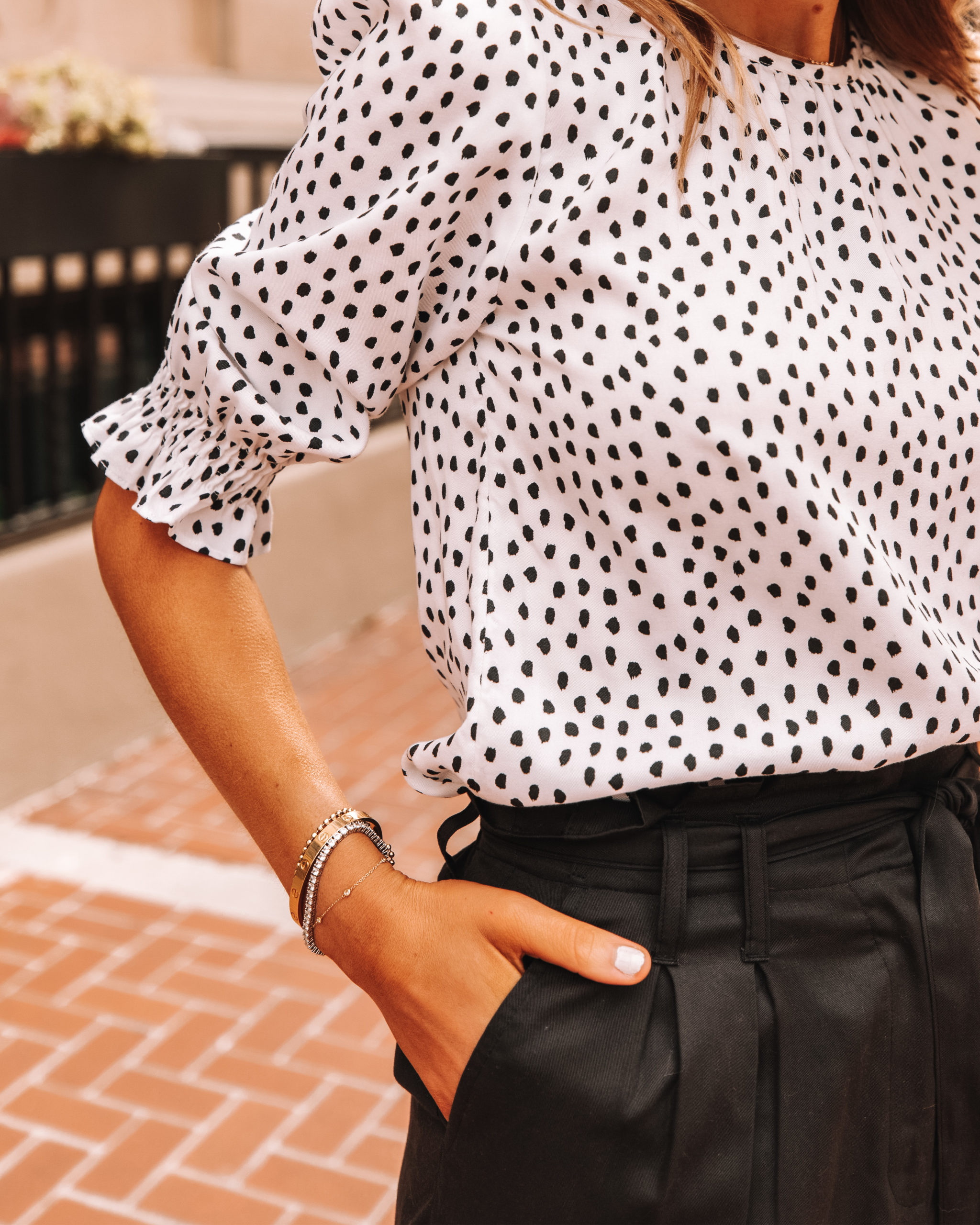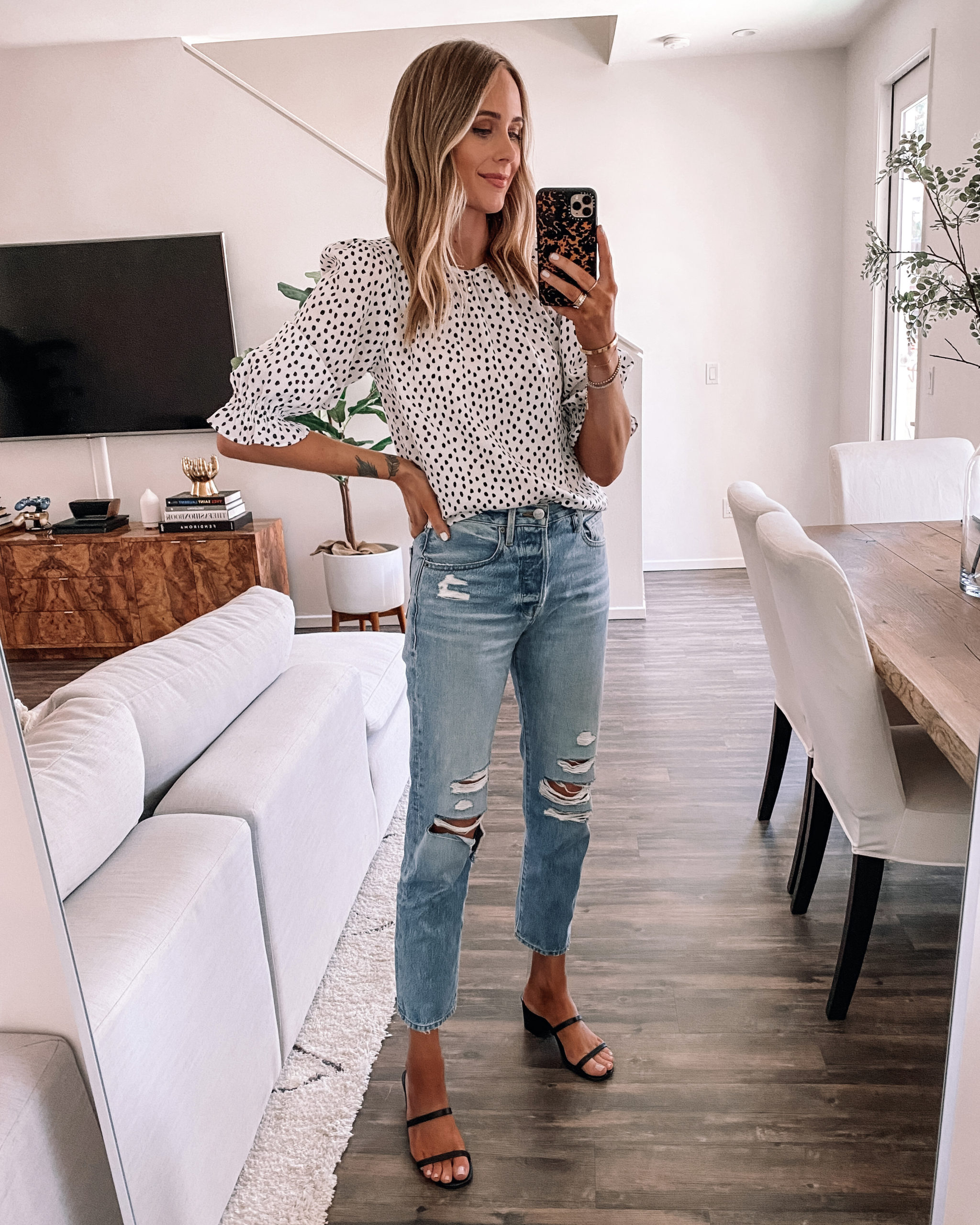 Leopard Midi Dress
This midi dress is essentially the leopard top in my collection extended into a dress, and I love it! It has the same necklines, ruched body, and puff sleeve detail, plus a subtle slit to help with the movement of the dress and adds a little something extra. Wear it with heels for date night or sneakers for a fun daytime look!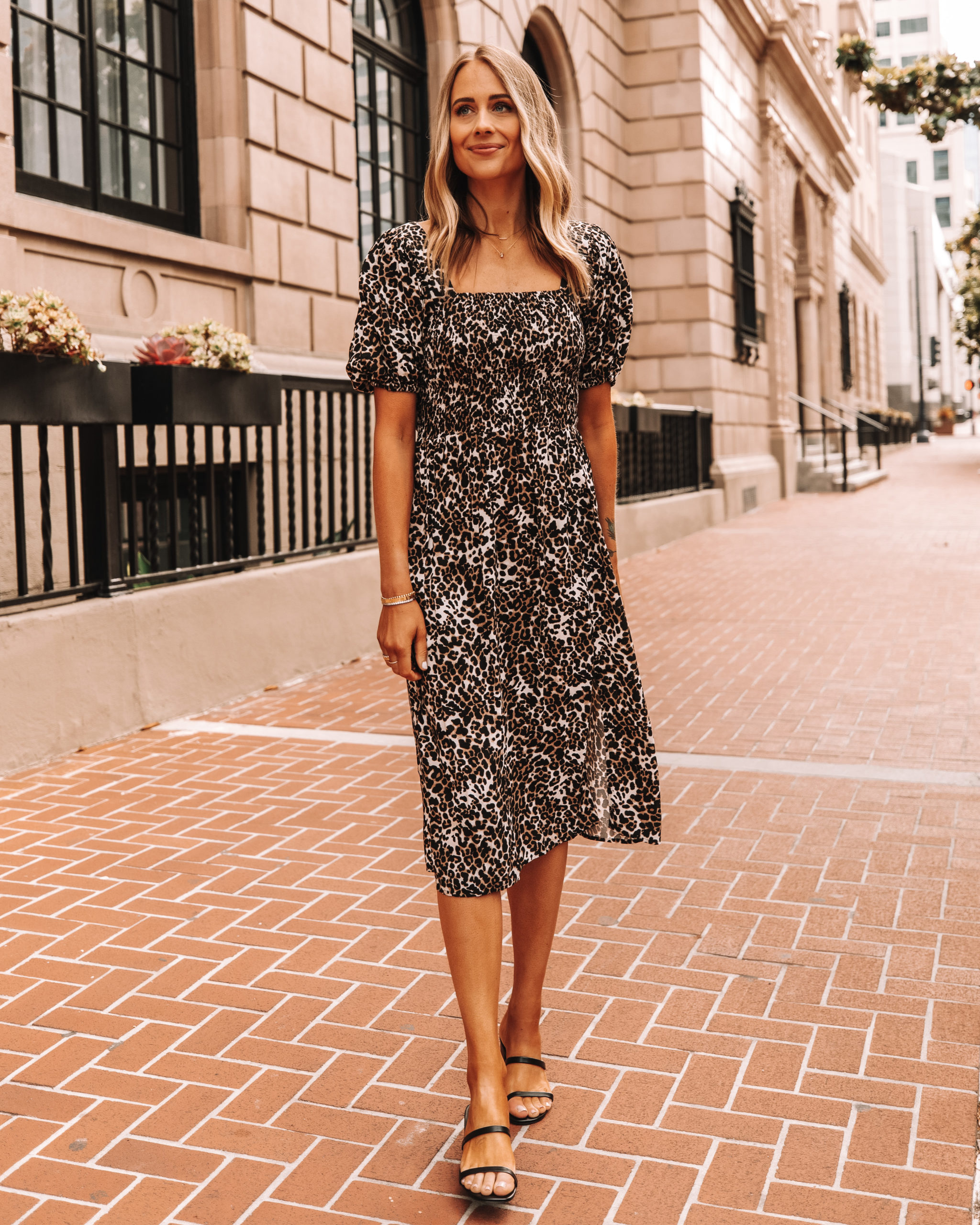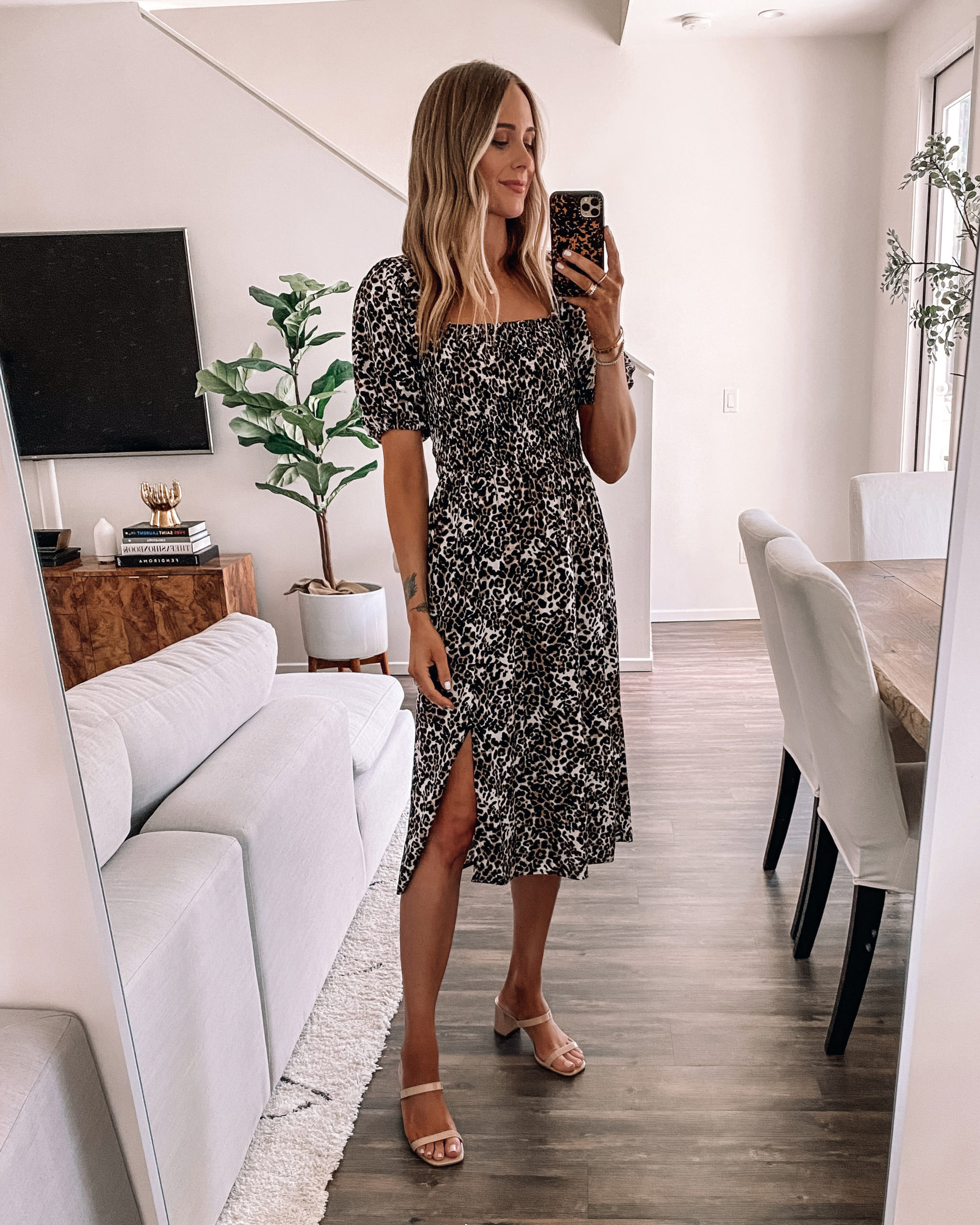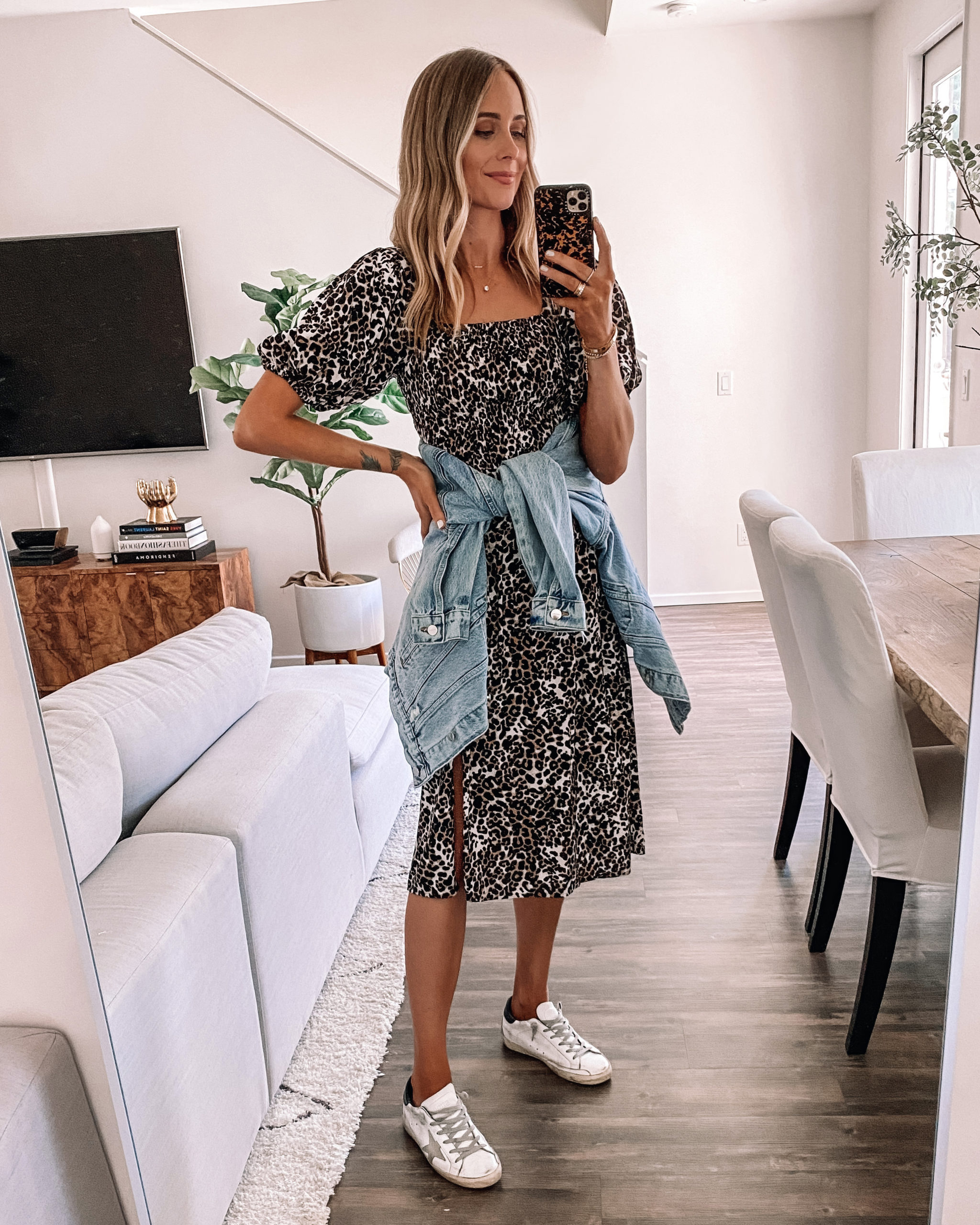 Black Puff Sleeve Top
Part of what makes this top so versatile is the mix of materials. While the body is knit and as soft as a t-shirt, the puffy sleeves are woven, giving them the structured, puffy look. The elastic closure on the sleeves allows you to style this shirt exactly how you want—normal puff or extra puff for a more elevated, dramatic look!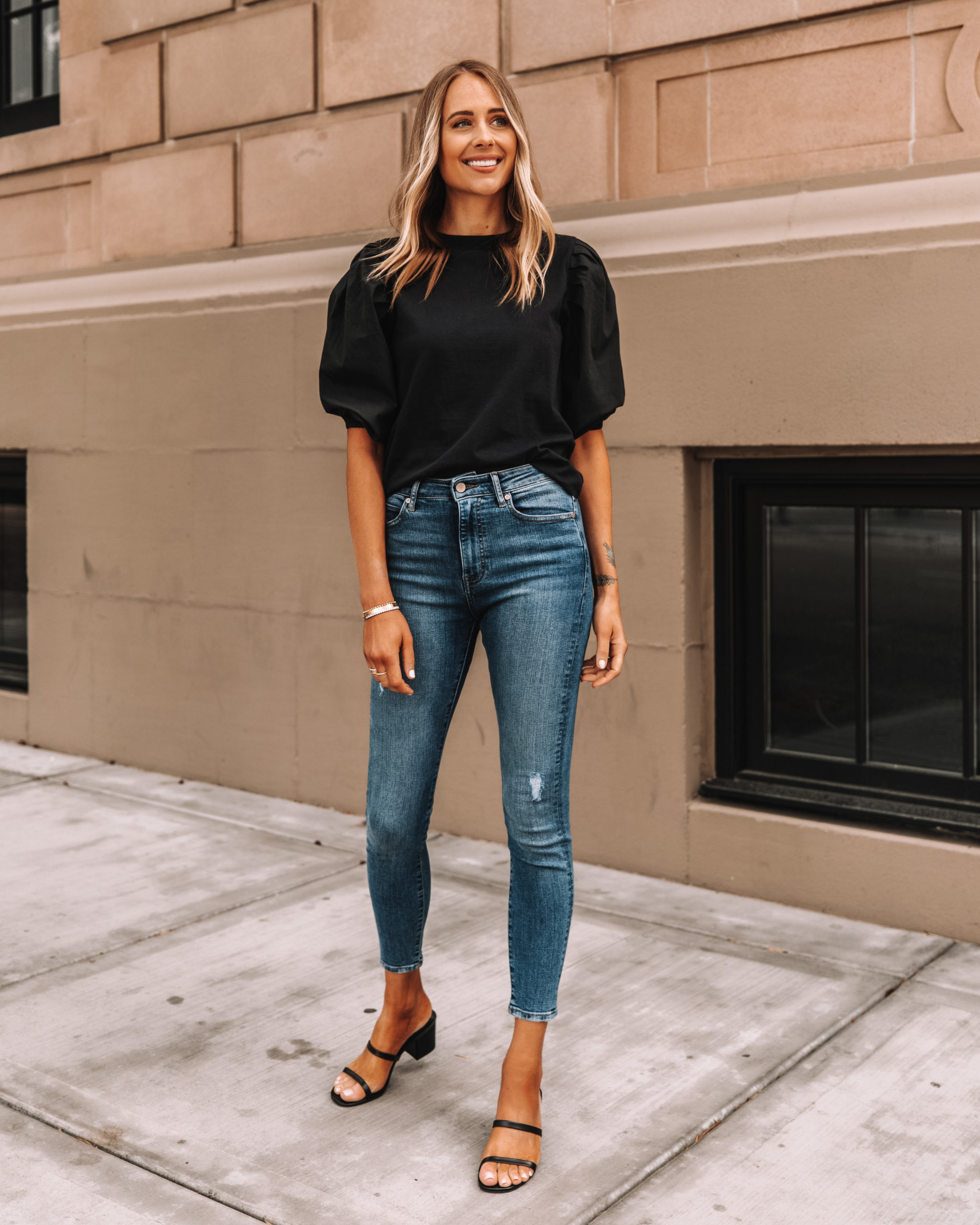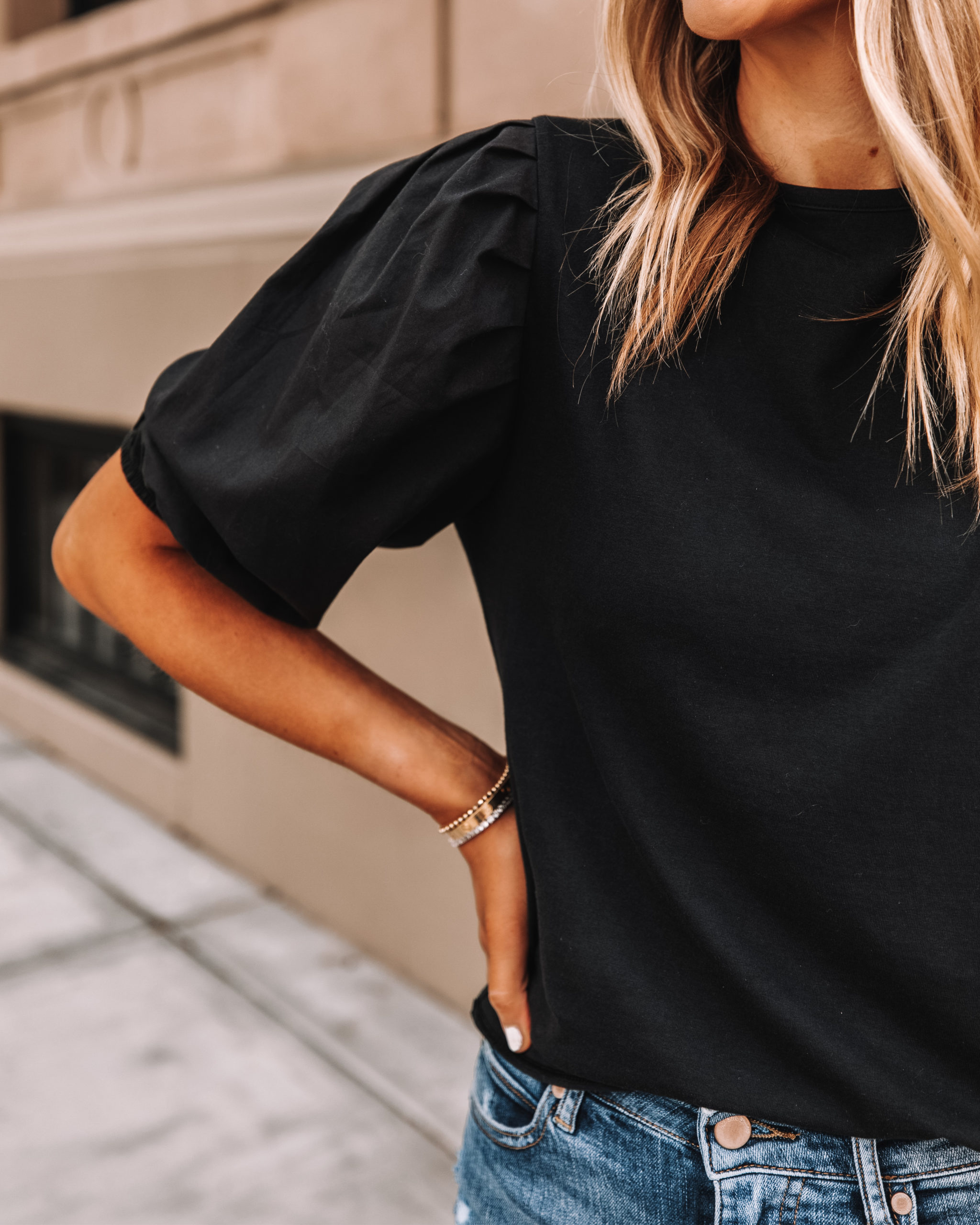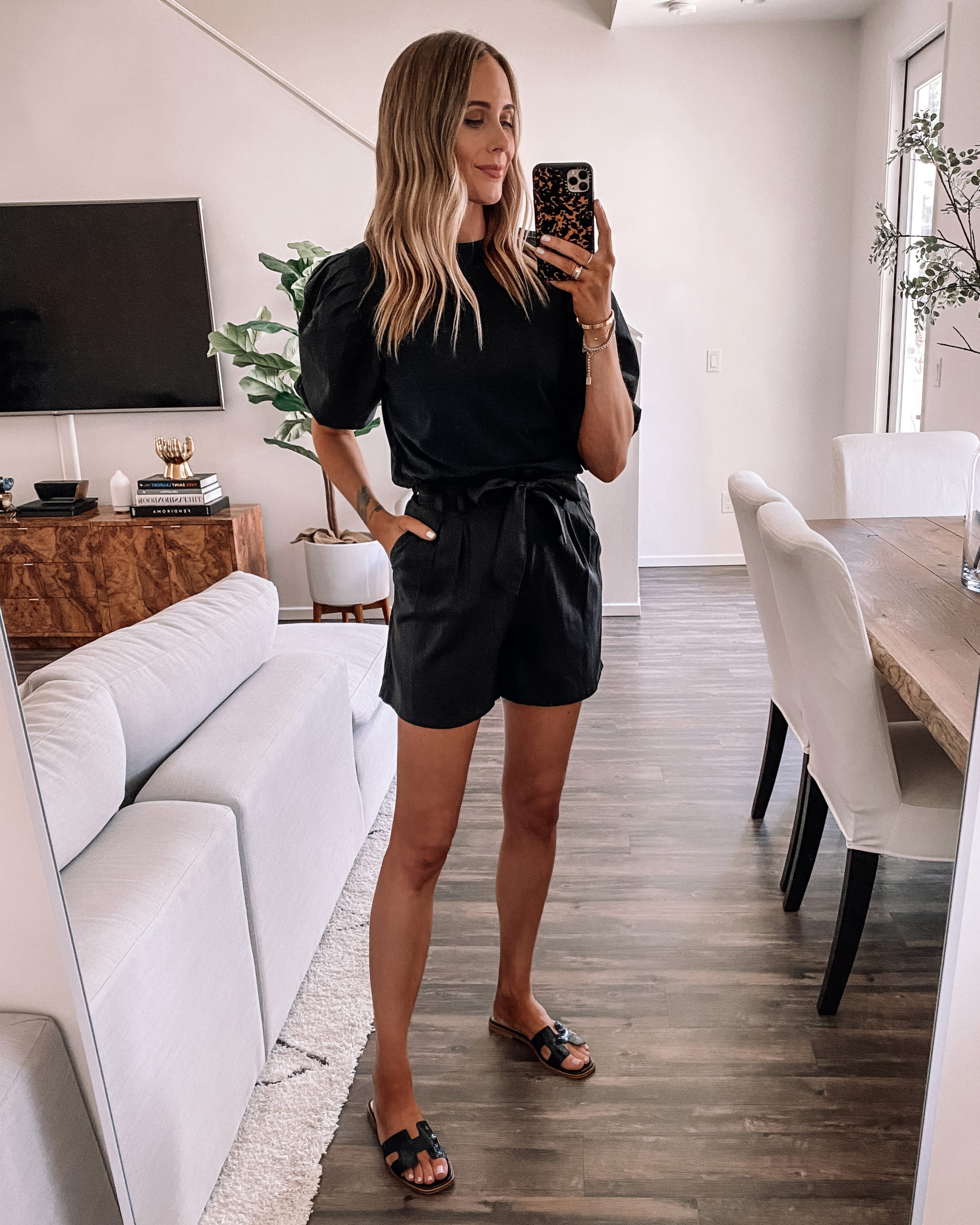 Polka Dot Midi Dress
The same polka dot print, but this time in a midi length. I wore something similar during my bachelorette party last fall and loved it so much, I wanted to design my own! It's a simple, straightforward sundress for the summer months and will seamlessly transition into fall with booties or sneakers and a great jean jacket. Such an easy, versatile dress for your closet.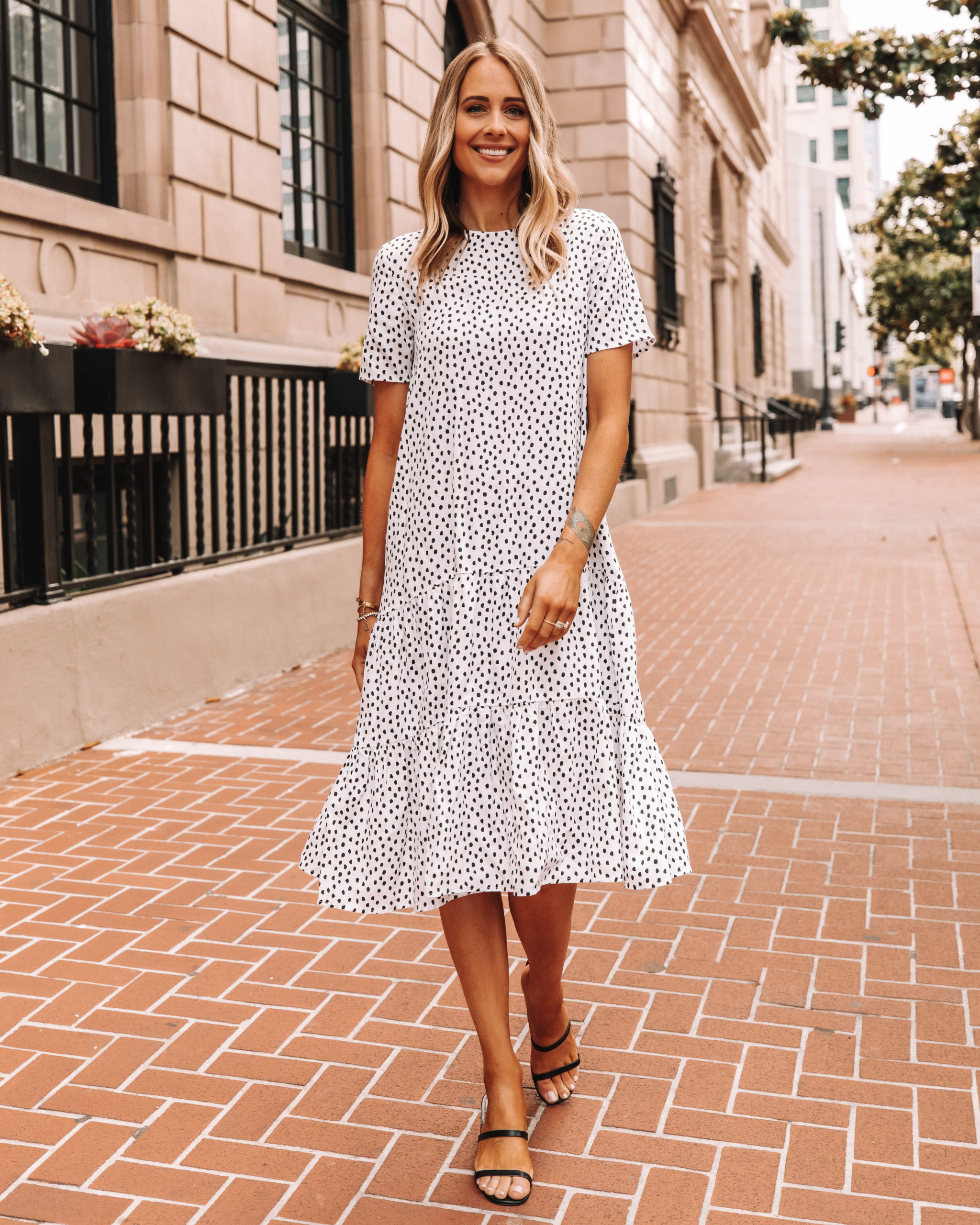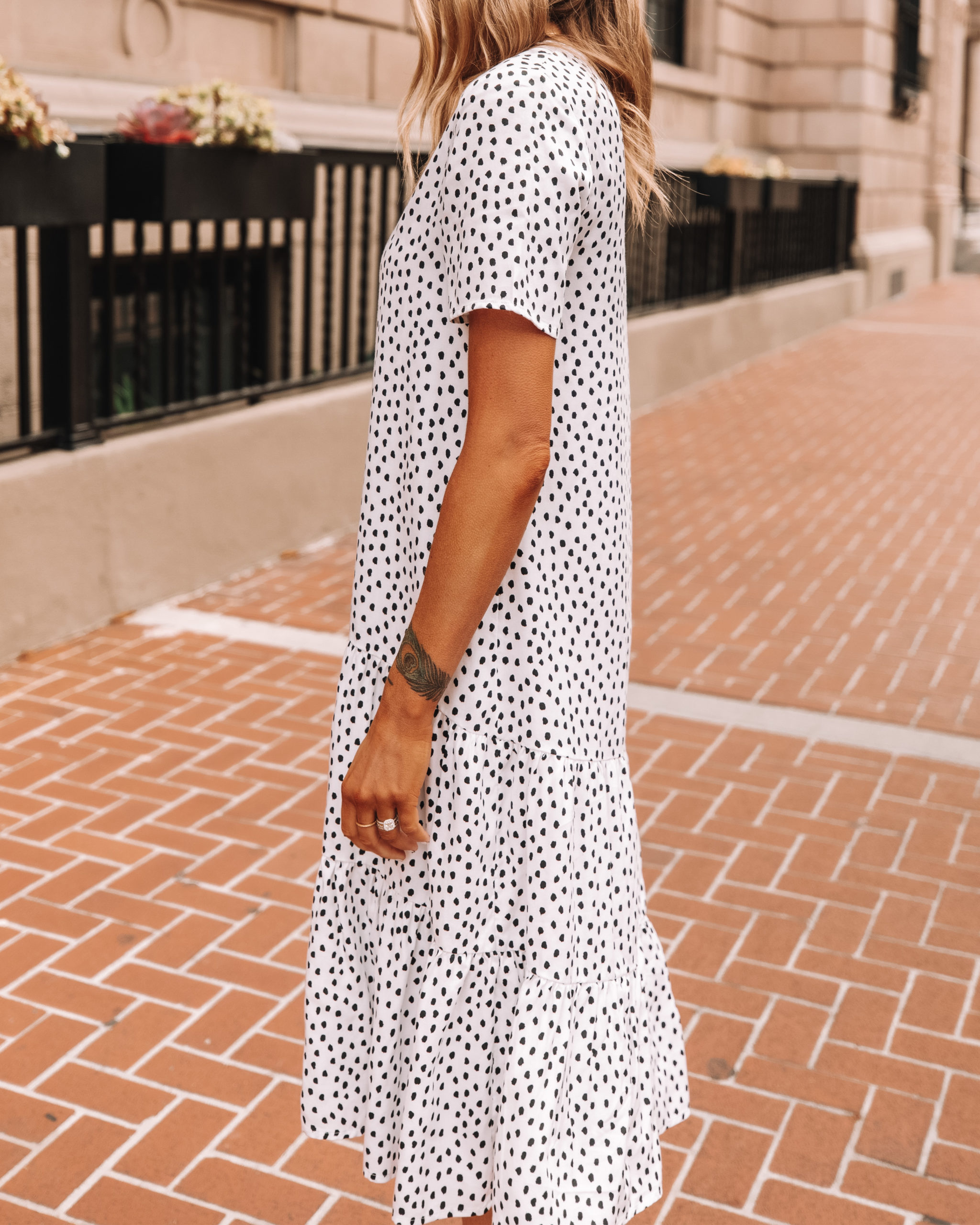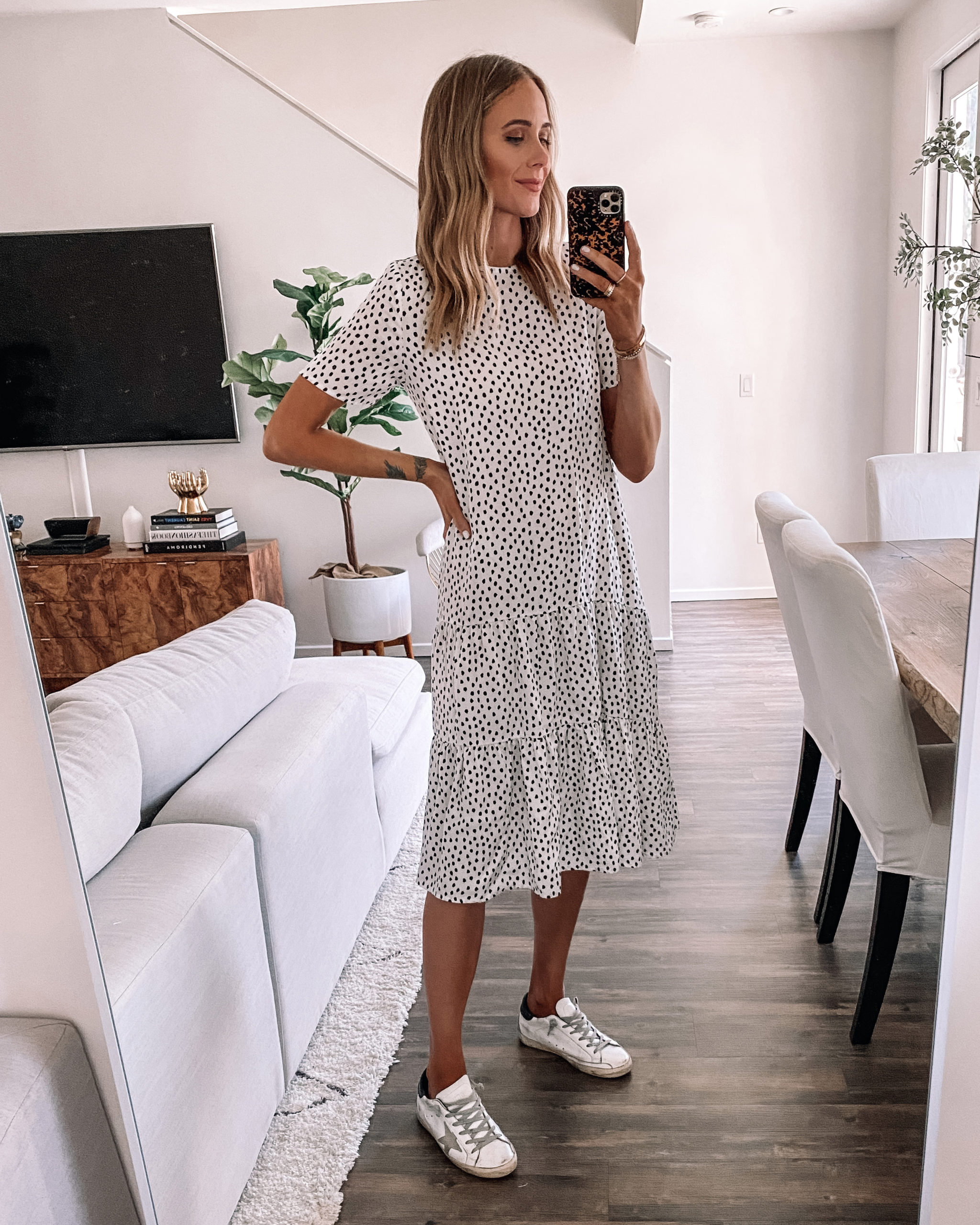 Paperbag Shorts
The paper bag shorts trend is insanely flattering, so I knew I wanted to include a pair in my collection. I designed these with an included belt to style any which way you want to pull your look together. Tie it in a bow or a simple knot and pair with one of my puff sleeve tops for an easy, adorable look!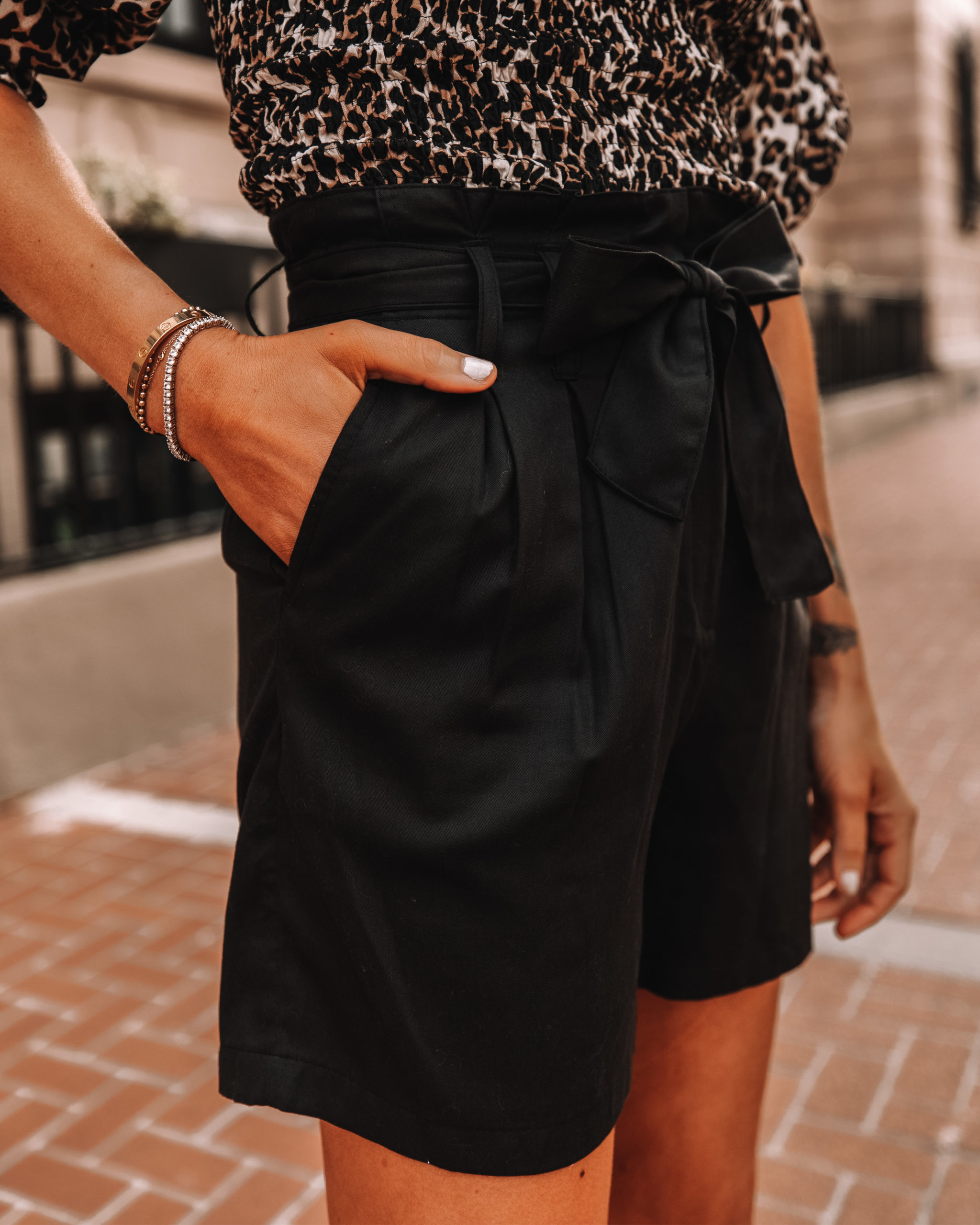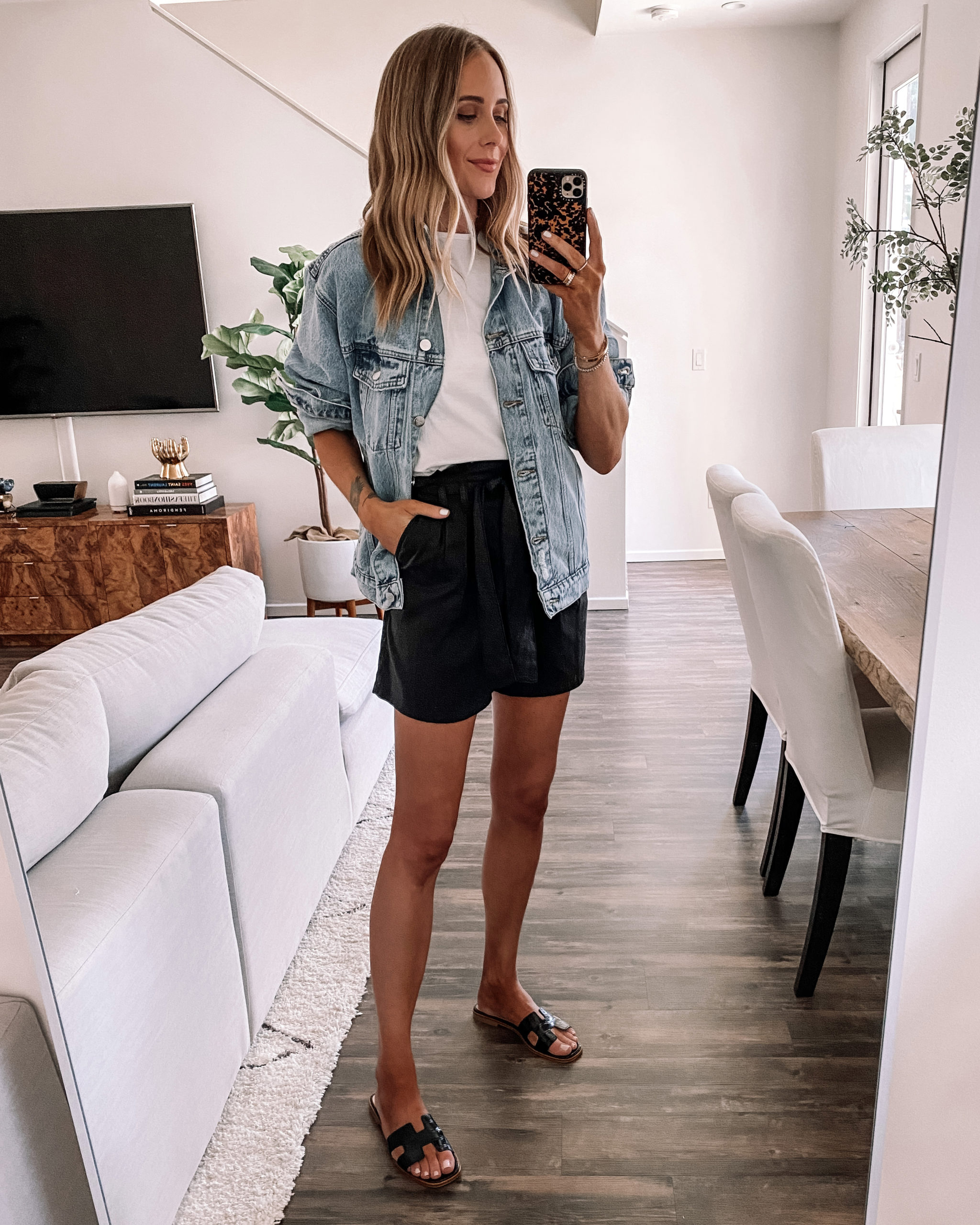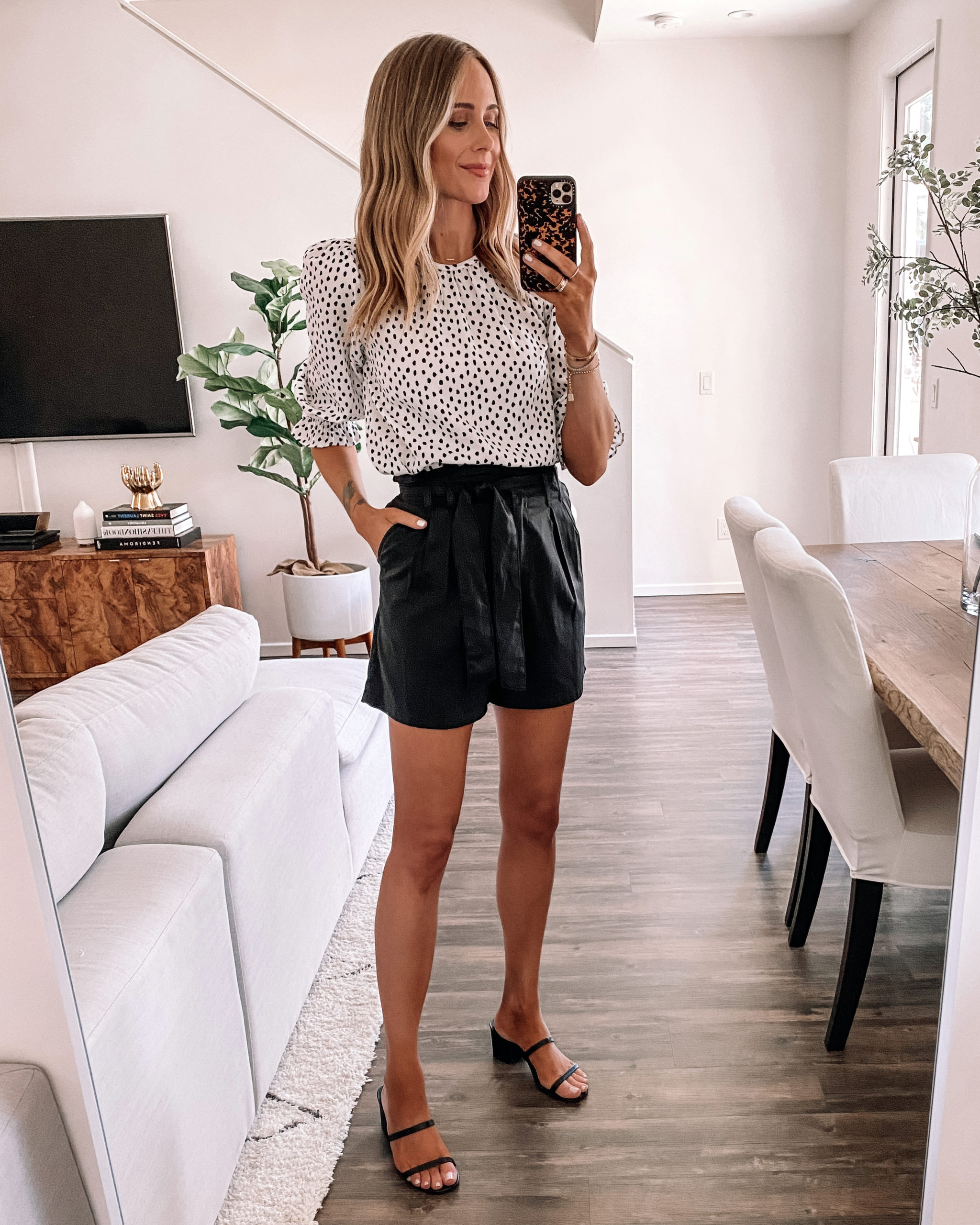 White Tie-Sleeve Top
If you hadn't noticed yet, I love a sleeve detail. The ties on this ¾ length sleeve add such a playful and eye-grabbing element to this top! Wear this with high-waist shorts and heels for a dressier look or pair with your favorite jeans for something more casual. It looks great either way!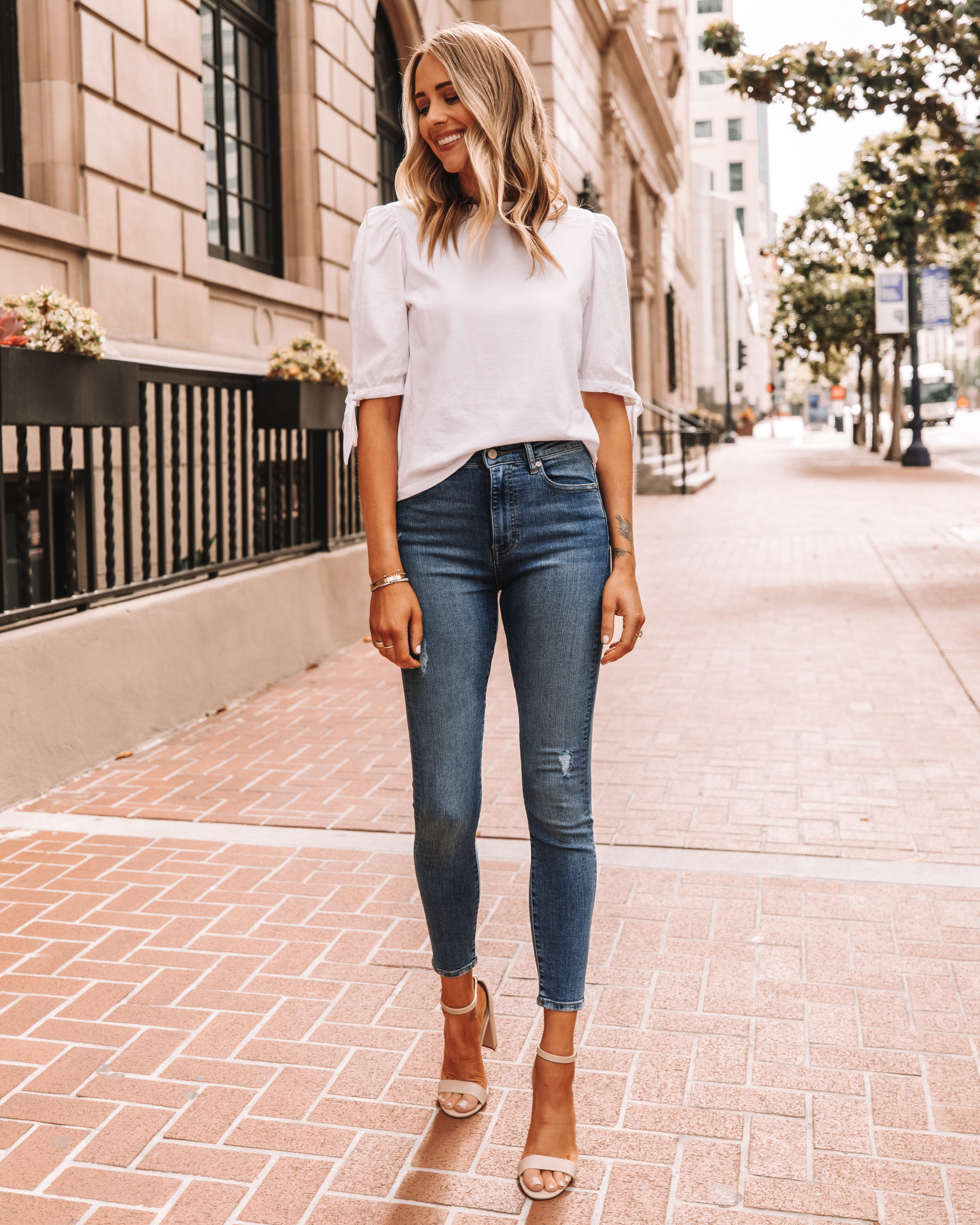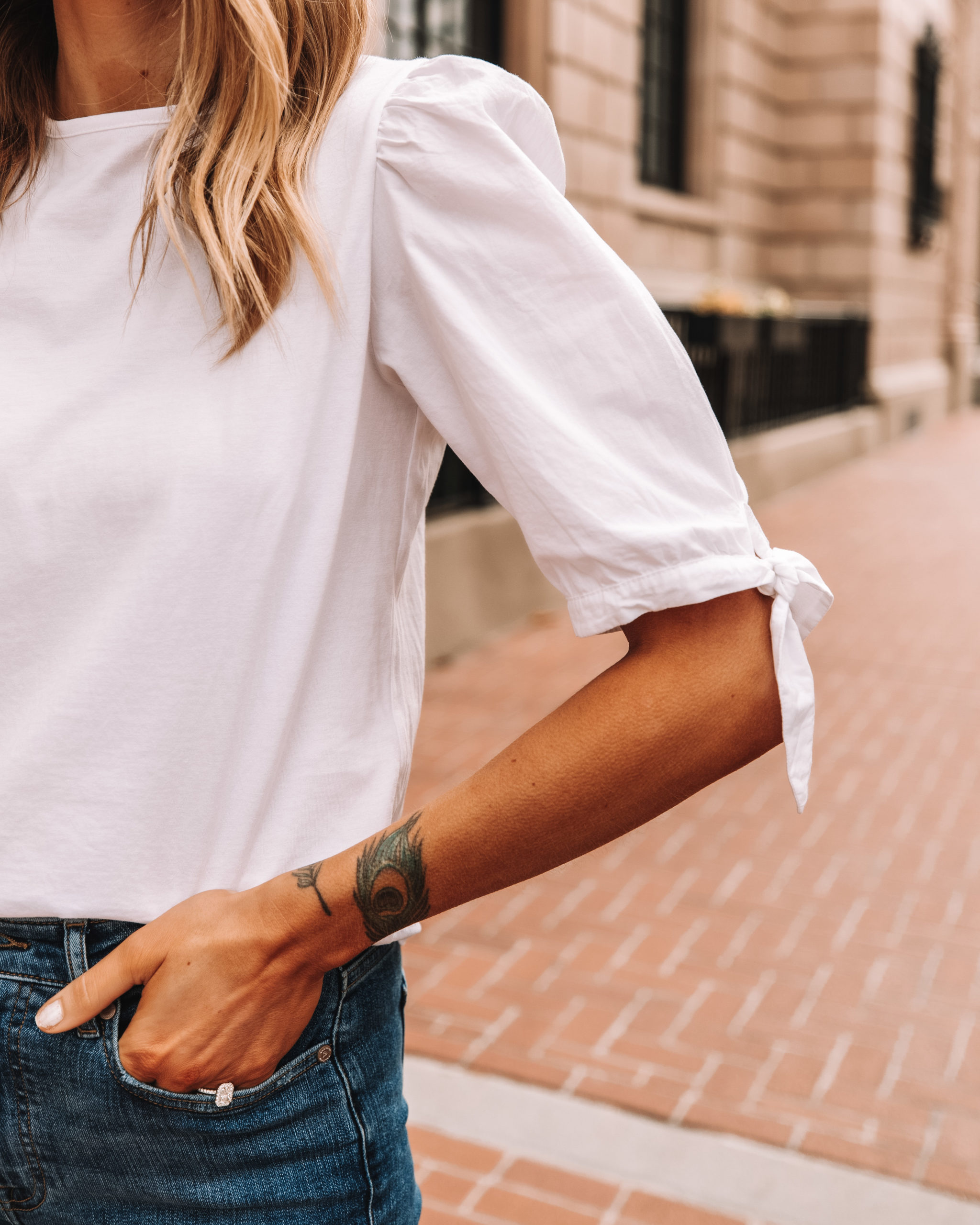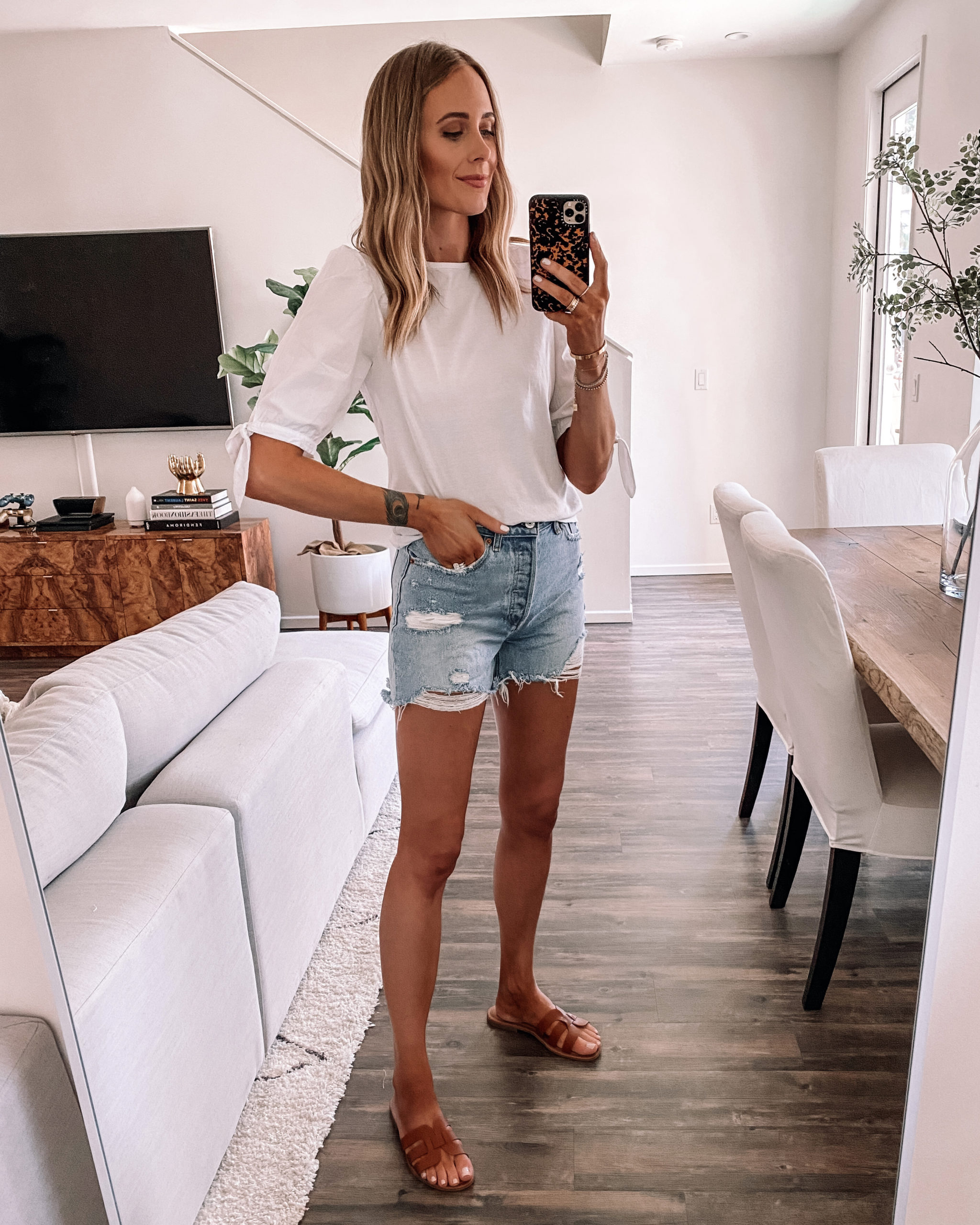 Photos: Arielle Levy
This post may contain affiliate links, meaning when you click the links and make a purchase, we receive a commission.