"Where are your sunglasses from?"
Honestly anytime I wear sunglasses on Instagram Stories you guys are always asking about them. It's definitely one of my most asked questions! I'm pretty loyal to a few brands because the fit just works so well. I really don't buy a lot of sunglasses during the year; maybe 2-4 at most. My 2 most worn pairs I've had for about 3 years, then I bought 2 more last year, and 3 this year. I really do wear all of them, and for the most part they each serve a different purpose. I will say that I don't like the cheap sunglasses. I need something that will protect my eyes and won't fall apart after a few wears. I'm also a little rough with mine (I need to be better about keeping them in their cases), so I definitely need them to be durable.
Keep reading to find my sunglasses collection as well as some more styles I'm loving.
These are my two newest pairs. I bought the black first and loved them so much I got the tortoise. I thought they would be so pretty for spring/summer. The tortoise are slightly smaller (by 2mm), and fit a little more snug on the head, but still comfortable & lightweight! Cat Eye are super flattering for most face shapes. I normally prefer aviator or square lens shapes, but these cat eye styles are just so great!
I picked up this pair of rag & bone aviators the same time I got the black Celine above. I wanted a sporty/casual pair of aviators and thought the all black look was perfect! They are quite large, which I love, comfortable, super light, and flattering for everyone! Seriously, you can't go wrong with aviators. While these are designer, they are a more affordable option comparatively.
Quay (pronounce "key") is my favorite brand for budget-friendly, quality sunglasses. I got this black matte pair last year and love the sporty, edgy, yet timeless styling this pair of sunglasses provide. They were one of my most worn pairs, so I decided to get the tortoise/brown option last fall. I'll always gravitate towards black sunglasses, but brown is great if you're going for a softer look.
Celine Tilda Sunglasses
CL41076/s 807BN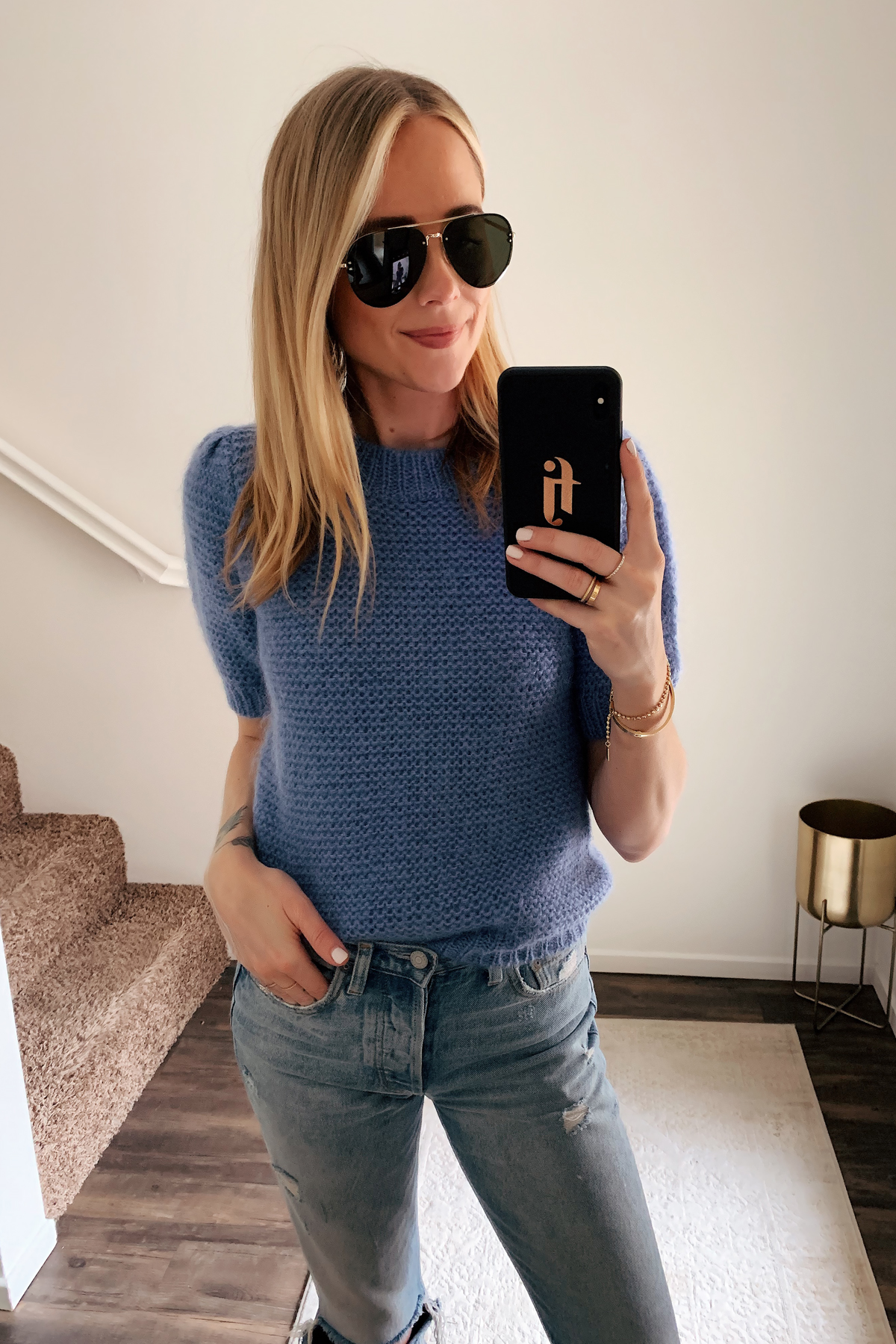 Celine Aviator Sunglasses
CL41391/S J5G 1E
These are my two most asked about sunglasses, and the two pairs I've had the longest. Originally I purchased both from Nordstrom (in Dallas), but at this point they can only be found on discount sites/outlets. I have provided the exact codes found on the inside of the left arm, so use these to search for a pair. I spoke with numerous Celine employees, and they have stopped working with this manufacturer so these two styles are discontinued. I was able to find a pair recently from Saks OFF 5th, and had others tell me TJMaxx had some. I would also try Amazon, just make sure to watch out for fake sellers. As long as they have a 100% refund on returns you should be ok. Best of luck to find them!