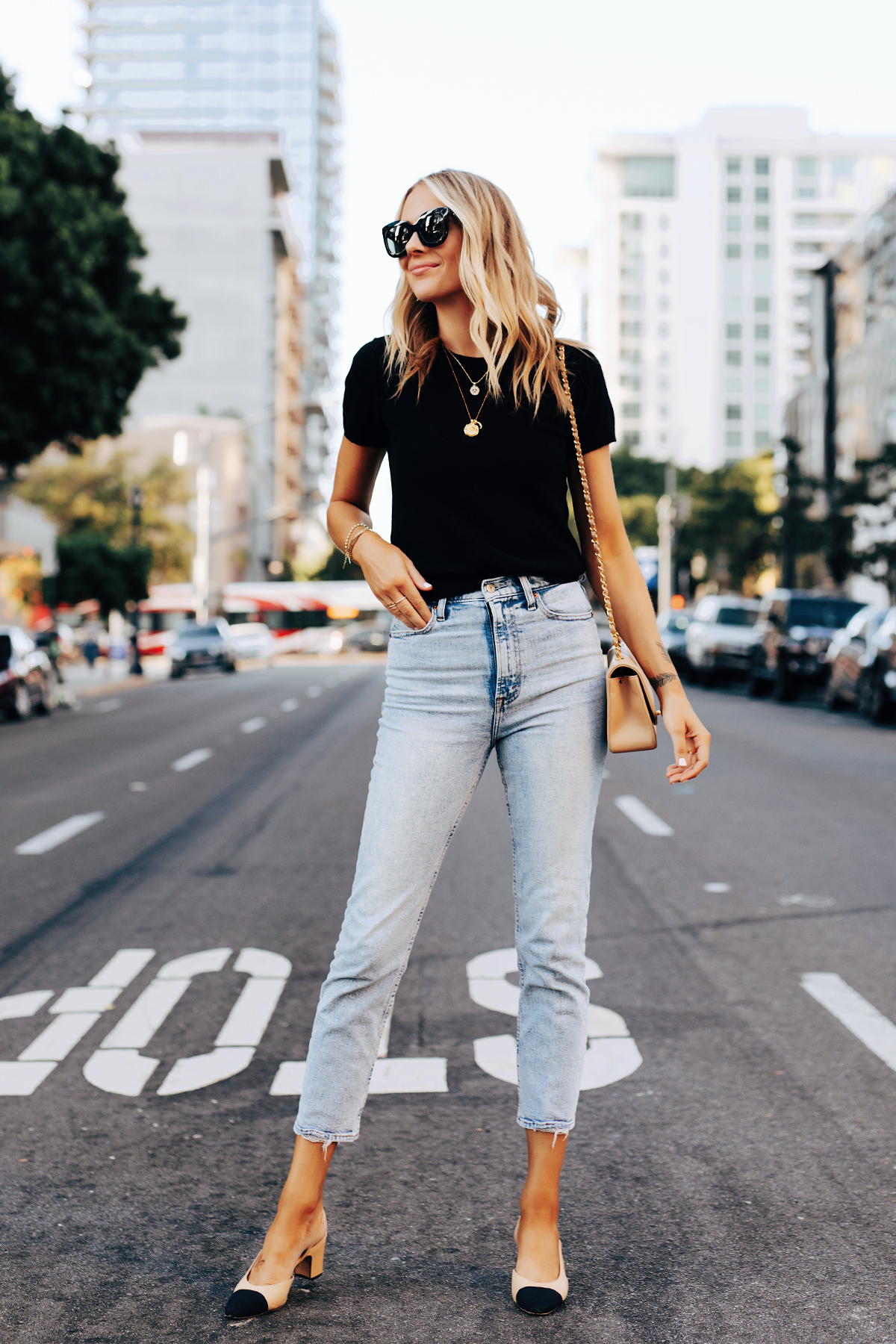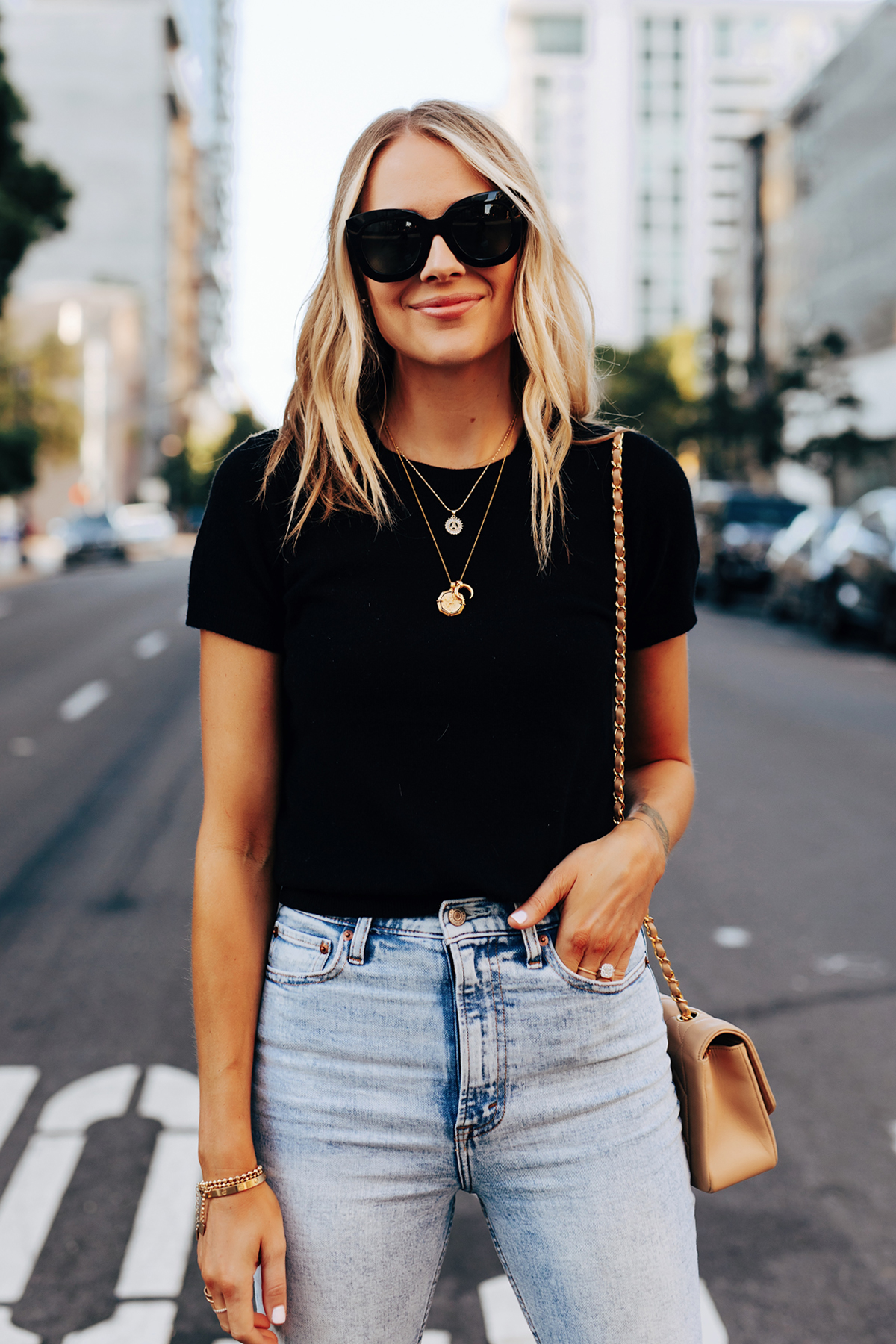 The French are just so effortlessly chic. I'm not a jealous person by nature, but the way they can make even the most simple of outfits look so incredible is definitely enviable. 
When it comes to classic french style clothing, the trend seems to be comfortable without sacrificing style. That's why these stylish women can often be found jeans and flats and somehow look like a million bucks without spending that much. For example, have you ever heard of the 5-piece french wardrobe system? It sounds like a capsule wardrobe, but it's a little different in that you're not bound to just 5 pieces; you just add only 5 new pieces to your wardrobe each season.
There are many ways to recreate minimal French-girl style on your own, no matter where you live. For example, pairing a simple t-shirt with high-rise straight jeans and a statement shoe is quintessential French wardrobe philosophy. My t-shirt here is the amazing cashmere tee from Everlane, and the jeans are from the best new place for jeans — Abercrombie! Who knew it was so easy and affordable to find french girl inspired jeans and french elegance? Oui oui to that!
Essential French Styling