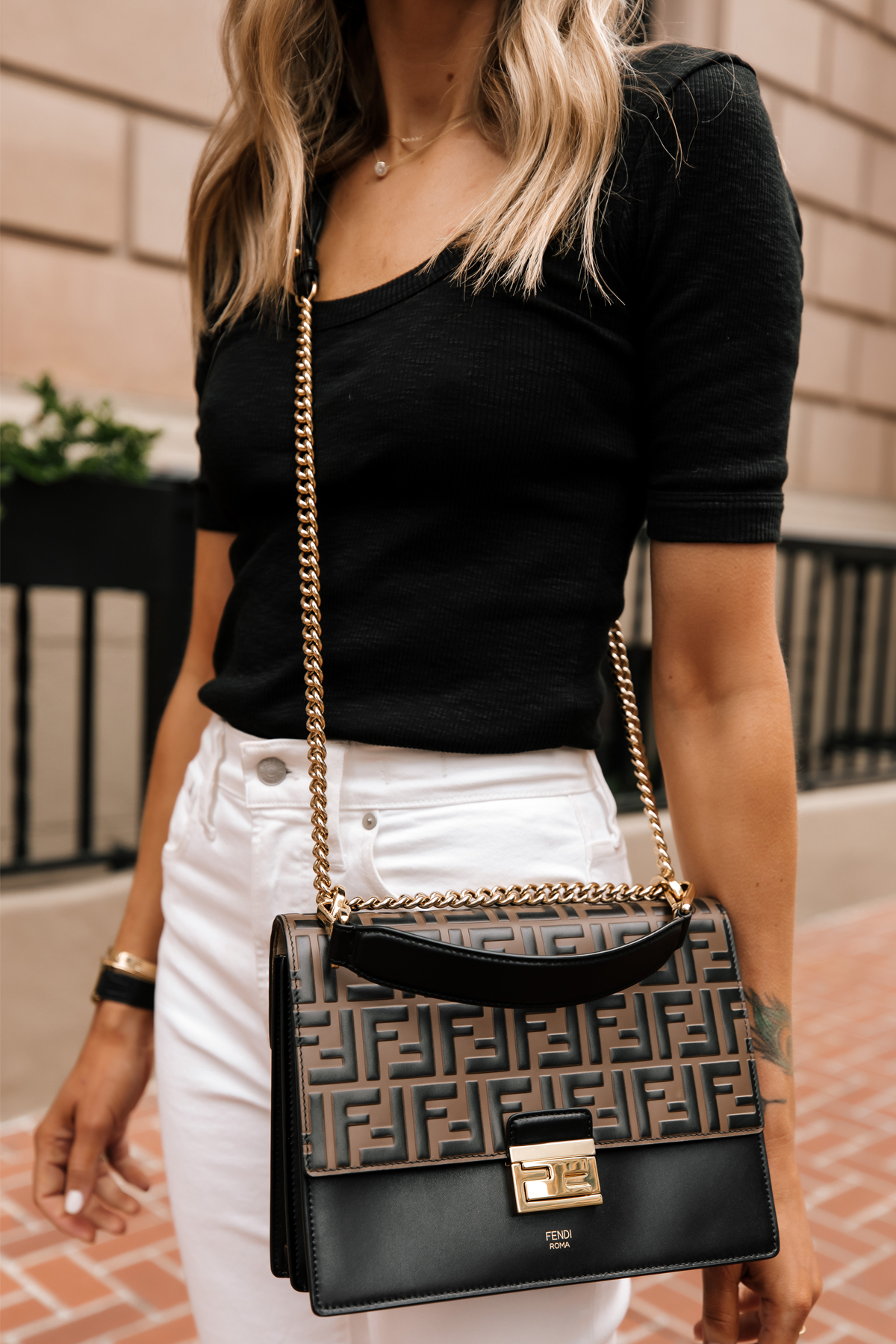 I have the solution for when you need a break from sundresses and denim shorts this summer—a black top and white jeans. This is a classic combination that looks good every time you put it together. Not only that, but it's also a perfect workwear look if you're heading back into the office this summer or fall because it can be worn comfortably all day!
This simple summer outfit starts with this rib elbow sleeve top by Frame from Nordstrom. It's box scoop neck and form-fitting, so the silhouette is super flattering and almost reads as a chic bodysuit when tucked into bottoms. Although black attracts heat, this perfect simple black top is 100% cotton so it's definitely breathable! I feel like I've given you guys my Madewell white jeans review 100 times, but I'll keep talking about them because they're seriously the best white jeans I've found. They have stretch, are high-waisted, and fit true to size for a comfortable fit. Pairing them with this top created the perfect white jeans outfit for summer and took about 5 seconds to create!
Minimalist style means keeping things simple with everyday, basic pieces that you can elevate by playing around with accessories and outfit combinations. If you're all about the minimalist summer wardrobe like I am, this perfect pair of white jeans and this black top are items you absolutely need to add to your line-up ASAP!
Minimal Styling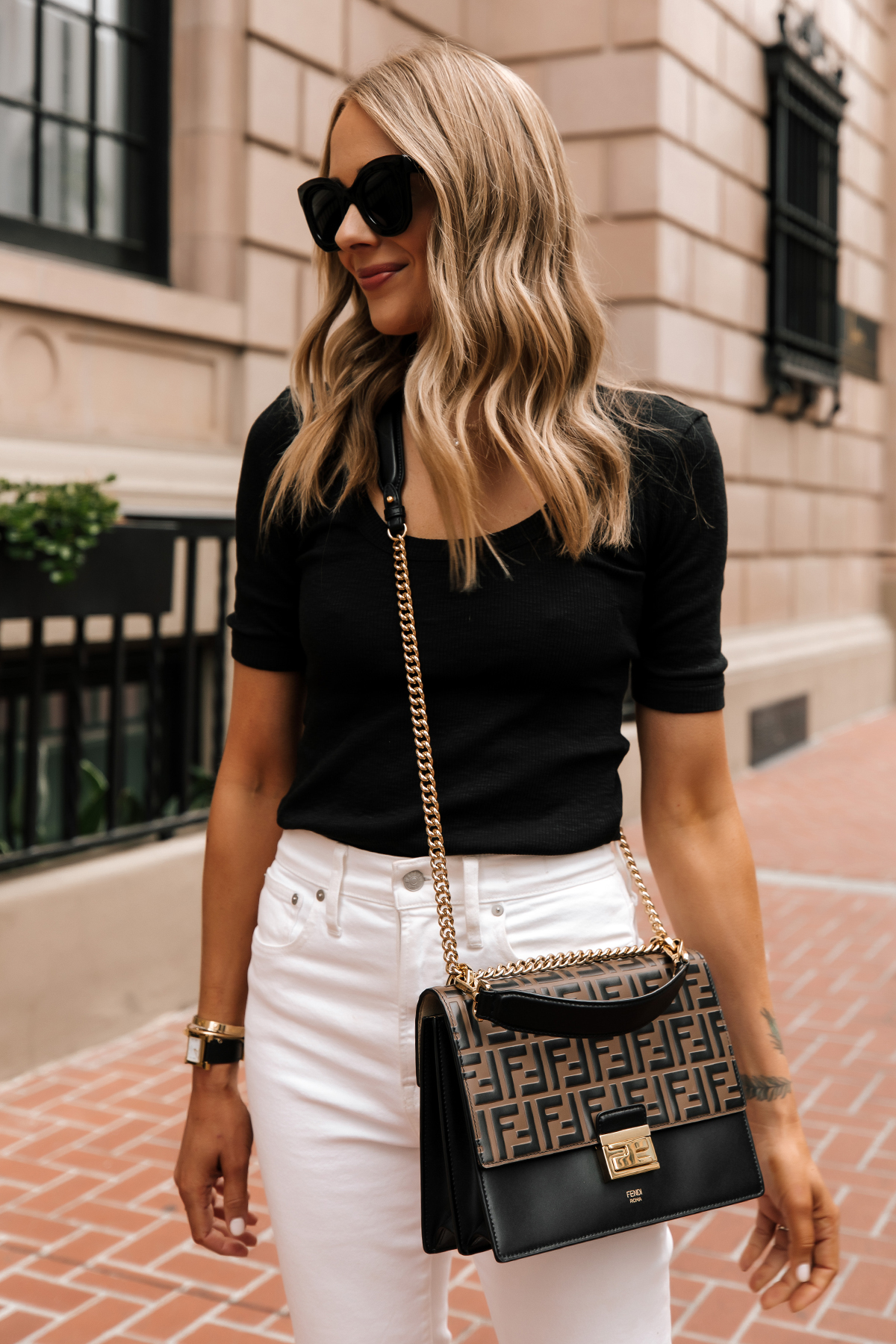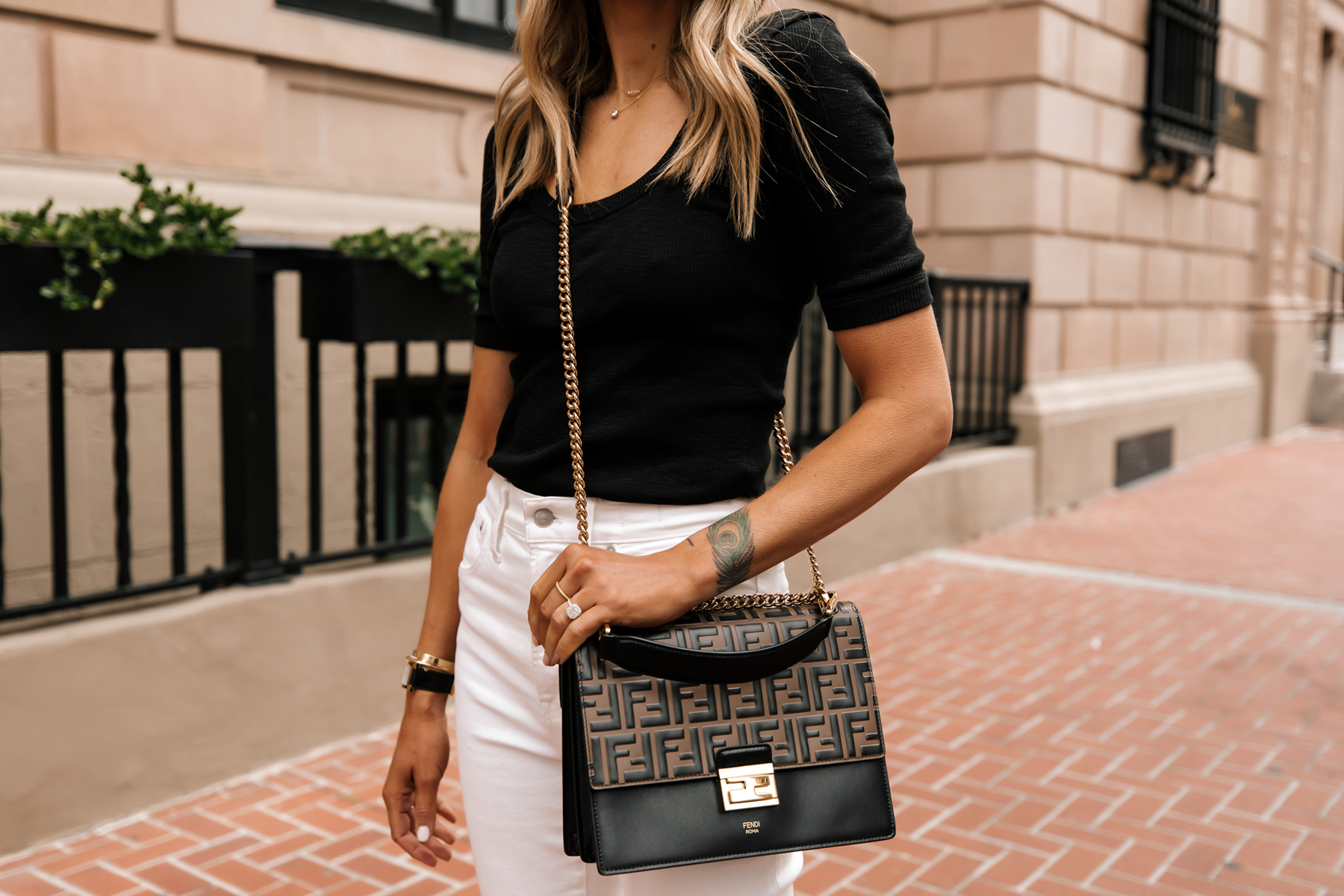 Photos: Arielle Levy
This post may contain affiliate links, meaning when you click the links and make a purchase, we receive a commission.