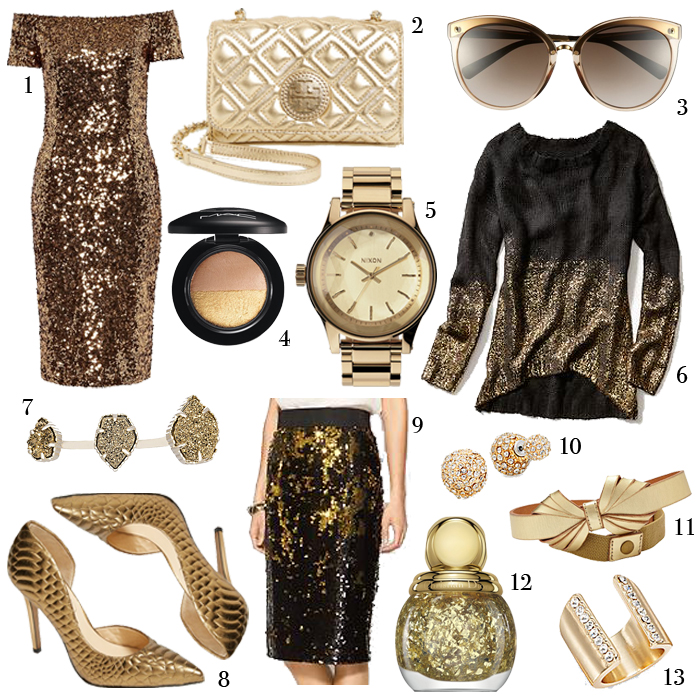 1: Sequin Dress | 2: Crossbody | 3: Sunglasses | 4: Eyeshadow | 5: Watch | 6: Sweater | 7: Double Ring |
8: Quilted Pumps | 9: Sequin Skirt | 10: Double Studs | 11: Bow Belt | 12: Glitter Nail Polish | 13: Ring
Hi. My name is Amy and I'm addicted to gold. I don't think I can technically classify it as a "color", but when used in apparel and accessories, it's definitely my go-to choice. I typically like to wear it as an accent to my outfits, but this allover sequin dress is amazing and I've got to have it for the holidays. Speaking of…since the holidays are quickly approaching, remember gold is one of the best elements to add into your look. Not a huge fan? Try a minimal approach with this top coat glitter polish on both ring fingers. Hello party nails! And these double studs are a great update from my everyday studs. Last, the sequin skirt, perfect with simple black pumps and black crop sweater. How will you wear gold this season?
XO!