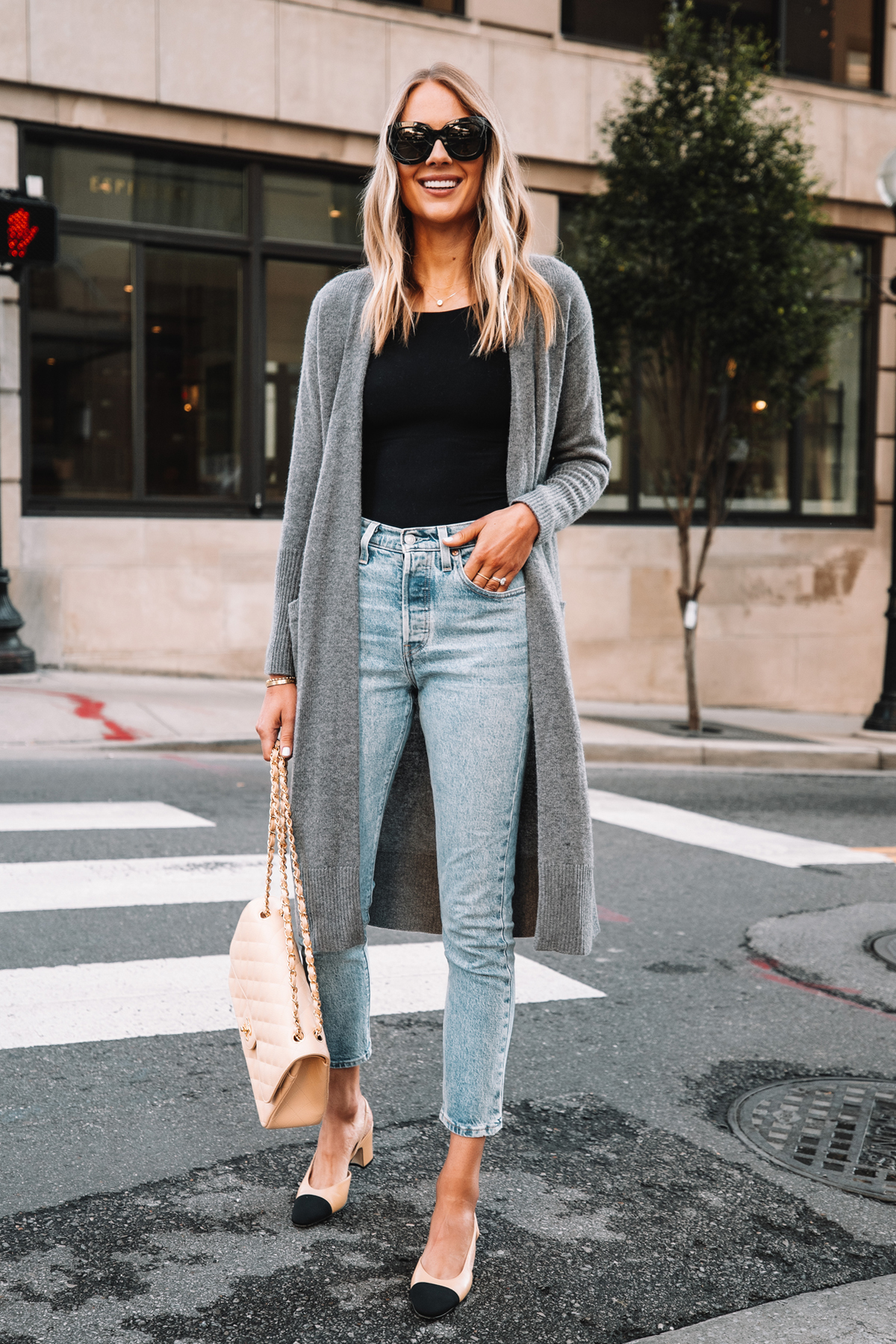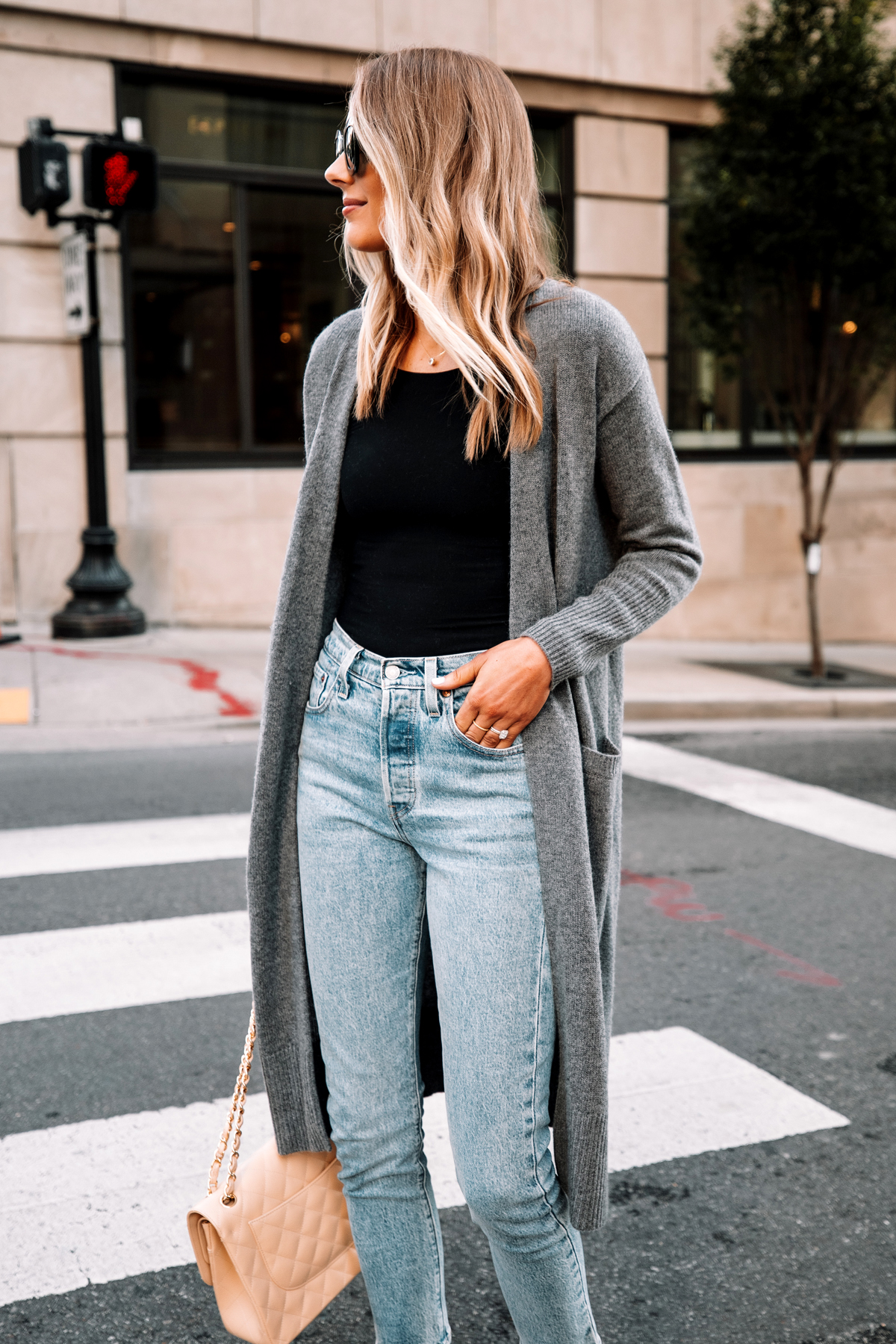 Two things I love separately are long cardigans and pockets, so you can probably imagine how in love I am with this perfect long cardigan with pockets from Nordstrom!
This is a gorgeous long cardigan. Made from a blend of wool and cashmere, it feels incredible on and provides the perfect layer of warmth without being too constricting or hot. I opted for the grey color because it's hard for me to say no to grey sweaters and cardigans, but it's available in four other colors including black, tan, pink, and a stunning rust color (ideal for fall!). Because it's a longer piece, this cardigan definitely runs a bit big, so be sure to order a size down so it hangs just right.
I always depend on Nordstrom for my best fall finds, but what's even more amazing about this particular long grey cardigan, is that it was made in a factory that supports women worker empowerment through HERproject—an organization that creates partnerships to enable workplace-based interventions on health, financial inclusion, and gender equality. So it not only looks good but it feels even better to support such a great cause. 
If you're still looking for the perfect drape open front cardigan to add to your fall wardrobe, this one by Halogen is worth the splurge. It's a cozy yet stylish piece that can be paired with so many looks!
Grey Cardigans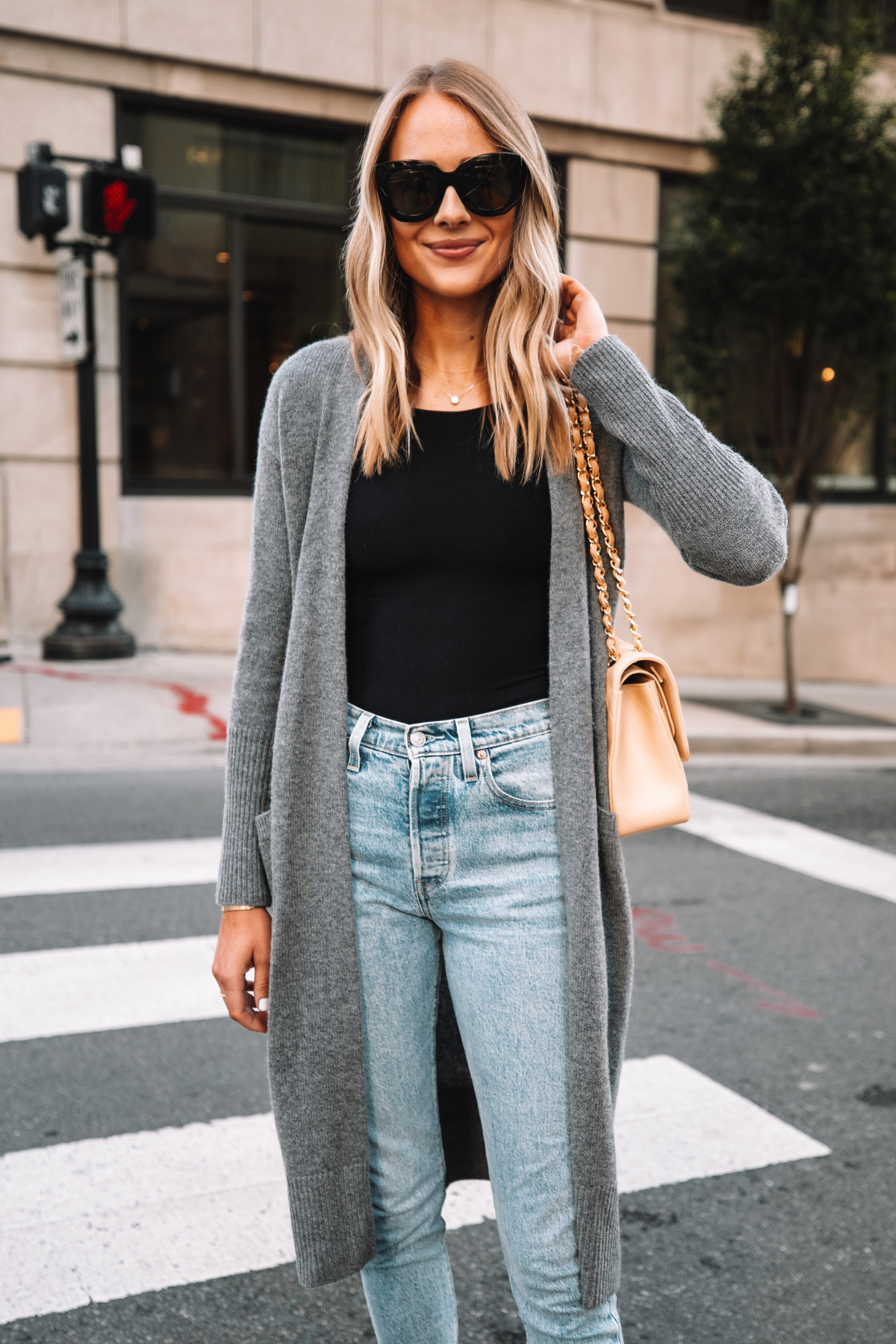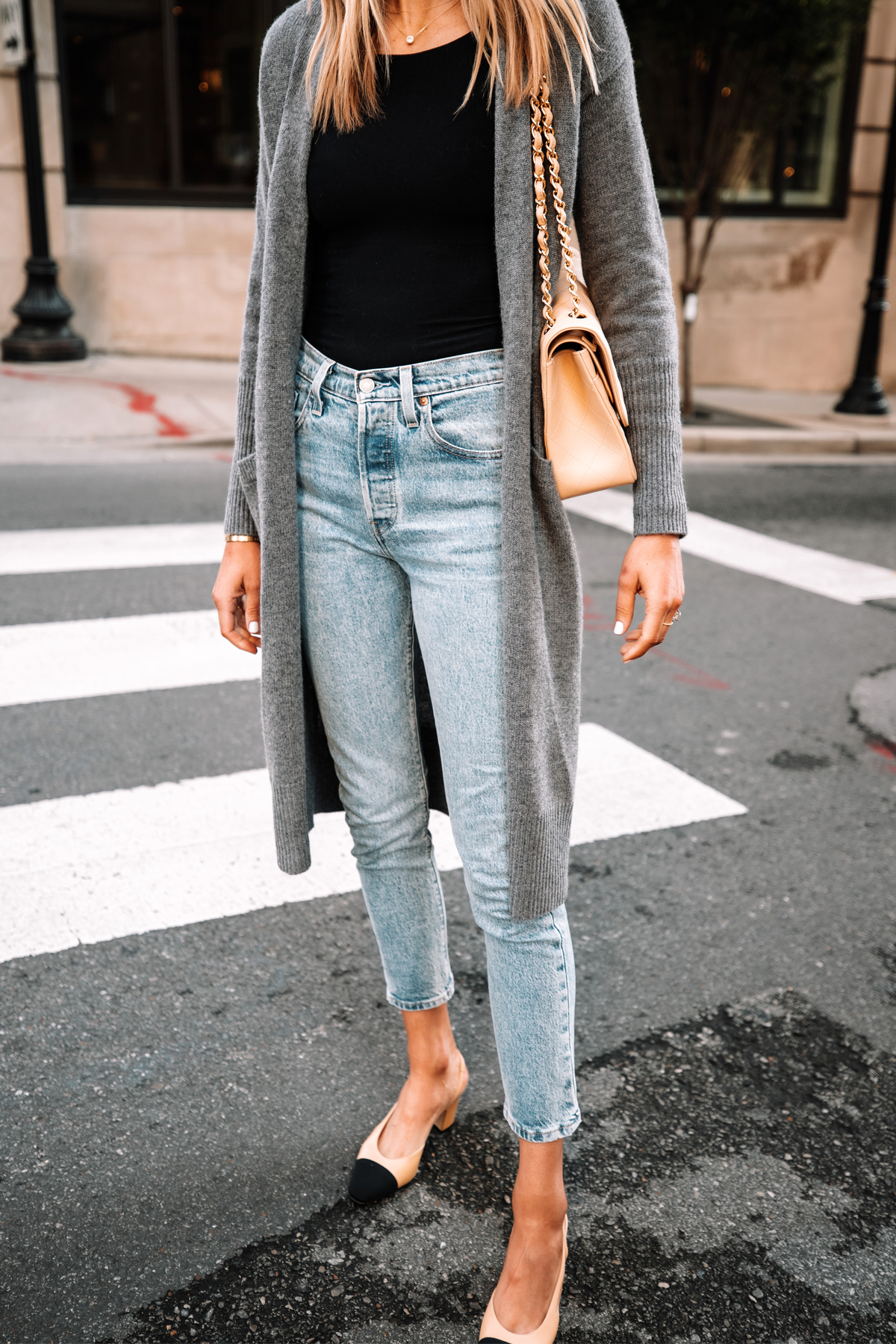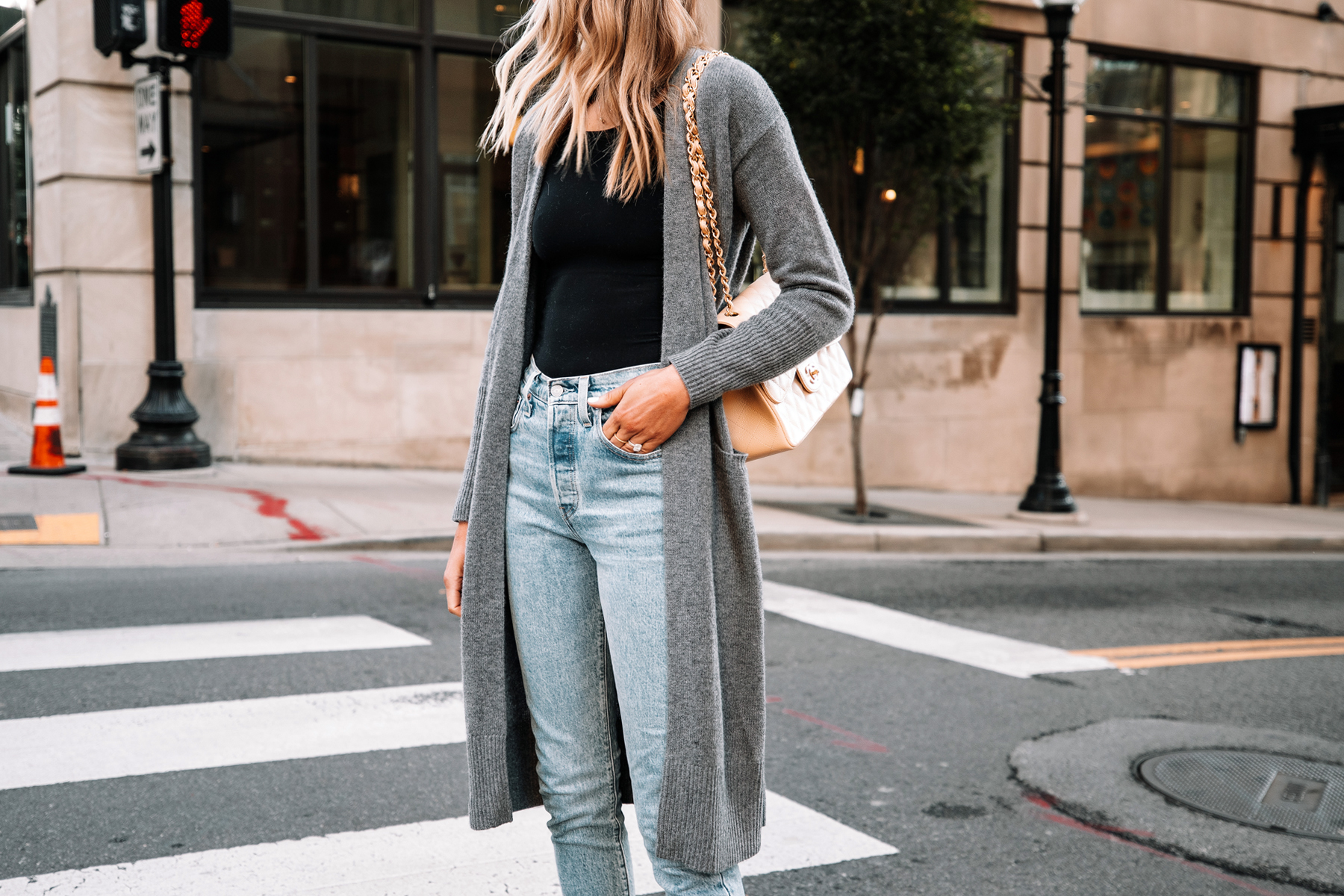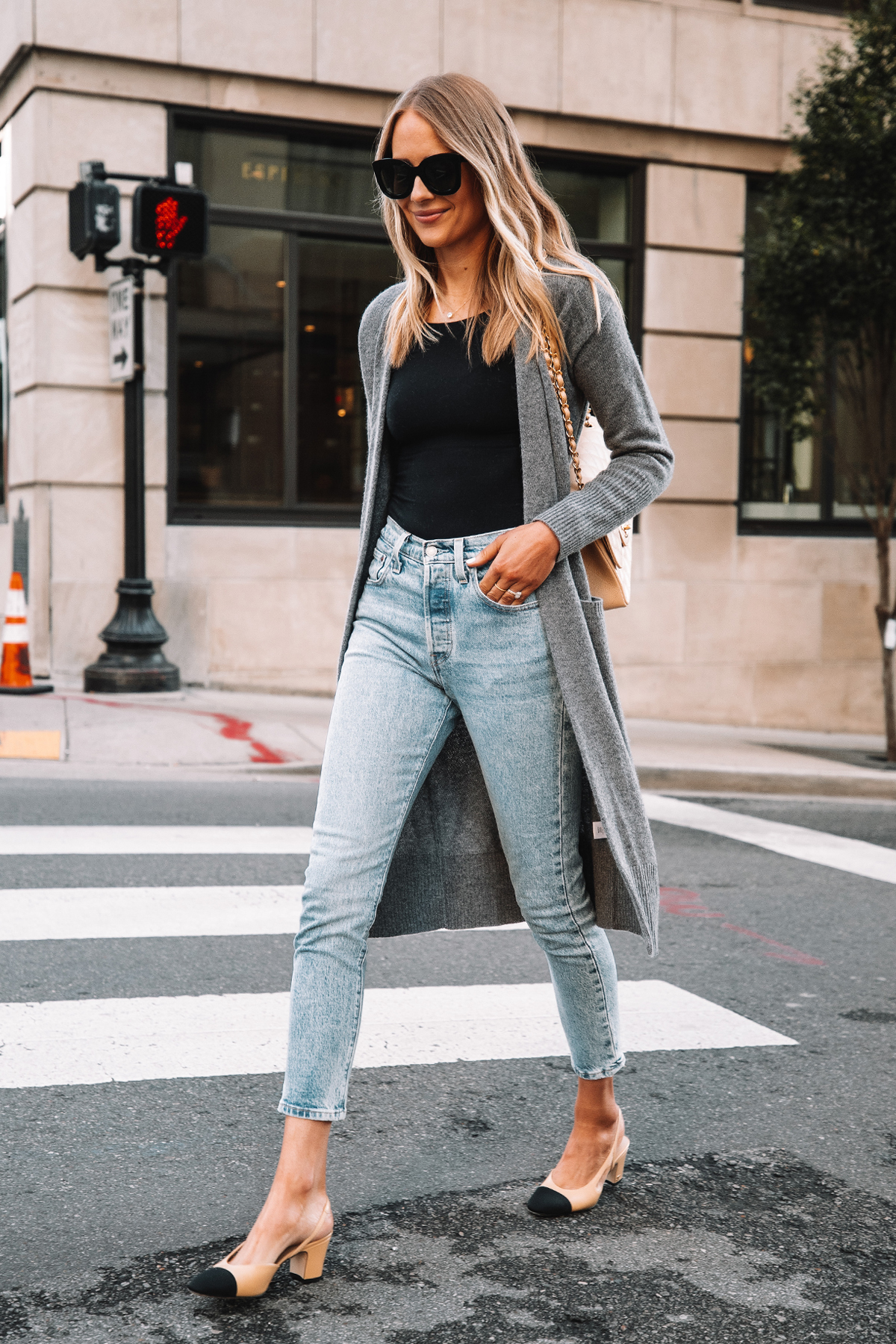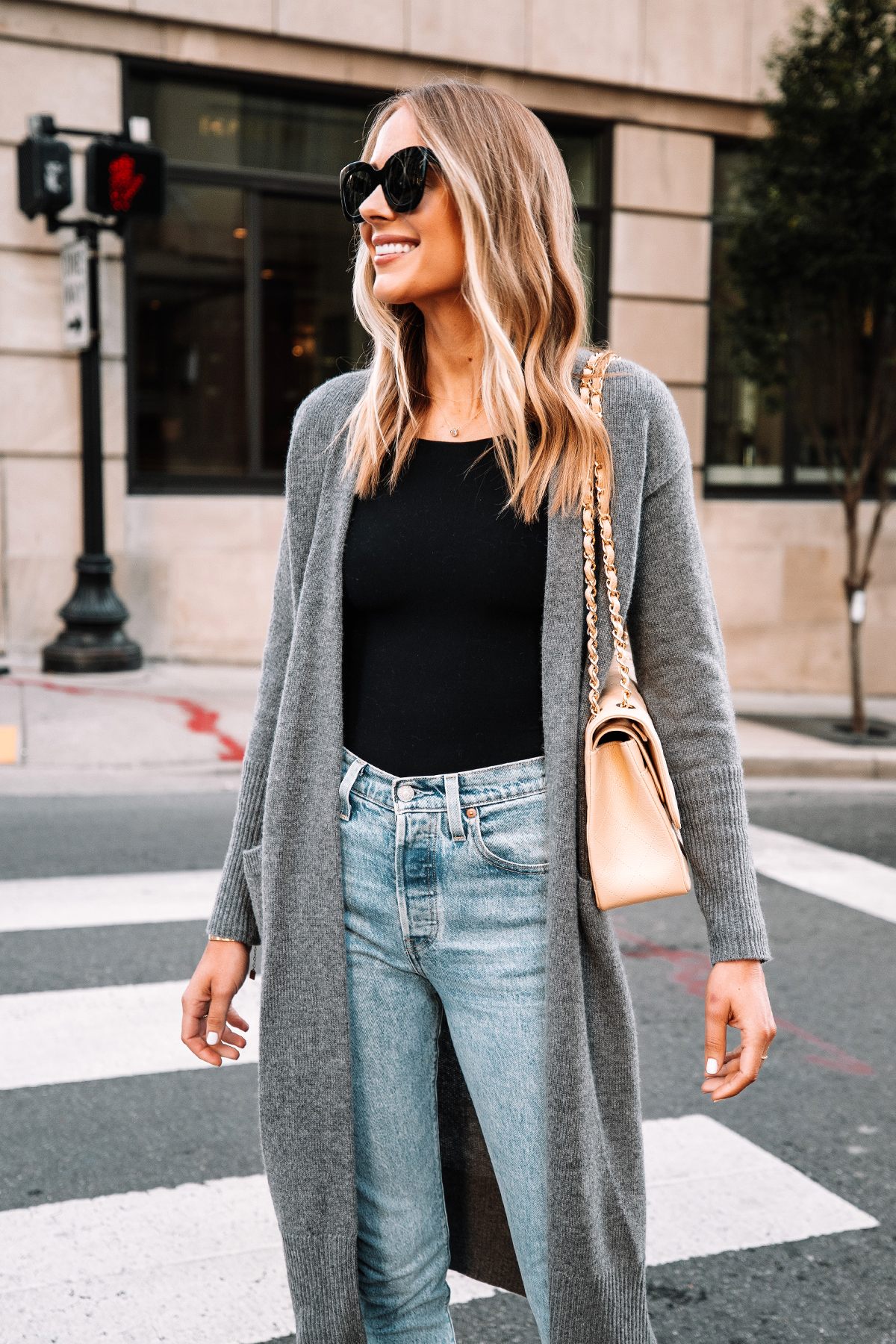 A special thank you to Nordstrom for sponsoring this post. All thoughts and opinions are my own.
This post may contain affiliate links, meaning when you click the links and make a purchase, we receive a commission.