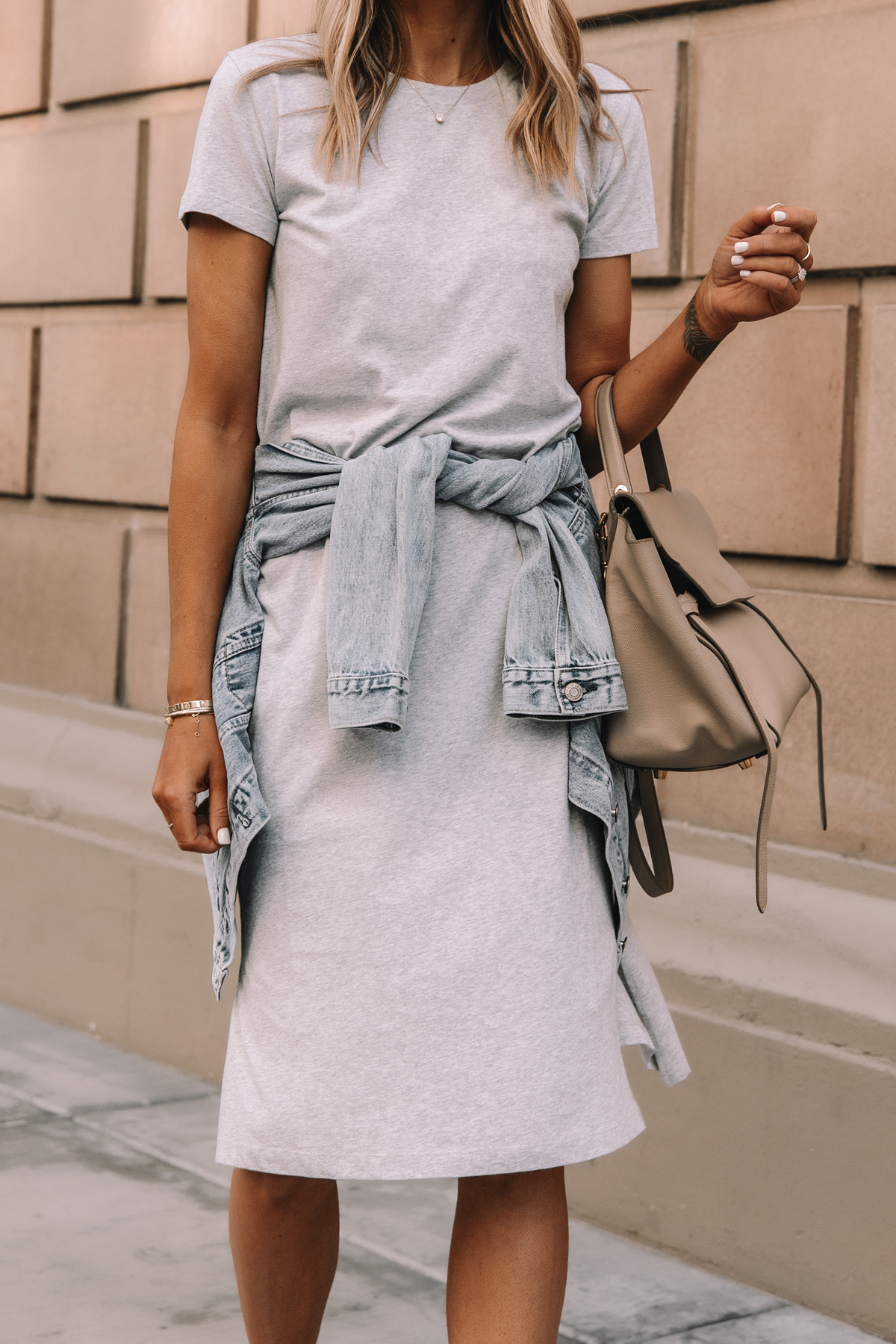 Cotton dresses are essential all the time, but especially during the summer. While I love a mini t-shirt dress, I'm always more drawn to the versatility of a midi t-shirt dress more. I just added this one from J.Crew to my line-up and can't recommend it enough and its on sale right now for 28% off!
There are several answers on how to style a t-shirt dress, but my most favorite way is tying it into a knot at the hem. Because you can style it this way, it essentially becomes two dresses in one because it offers two length options! For this particular look, though, I left the hem as is and paired the dress with a denim jacket and sneakers for a breezy, easily layerable summer look. There truly is not a simpler, more comfortable outfit than this, especially because I chose to wear the Veja velcro sneakers with it which are the quintessential white shoe!
Like I said, though, there are so many ways to style a midi t-shirt dress with slits like this J.Crew dress. Pair it with sandals, wear it with wedges, or style it with a great summer hat—this is the kind of easy dress that you can keep reinventing throughout the season!
Casual T-Shirt Dresses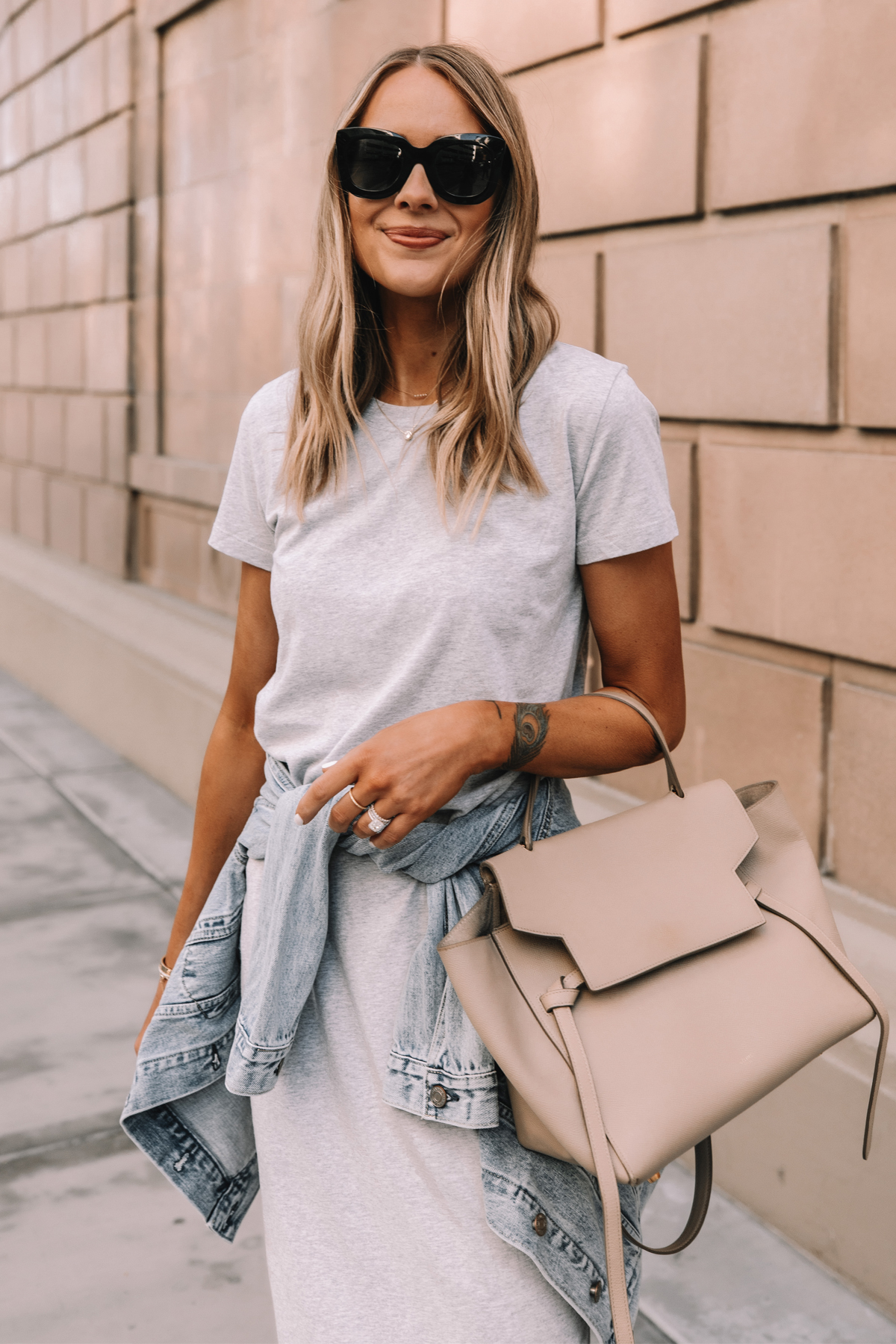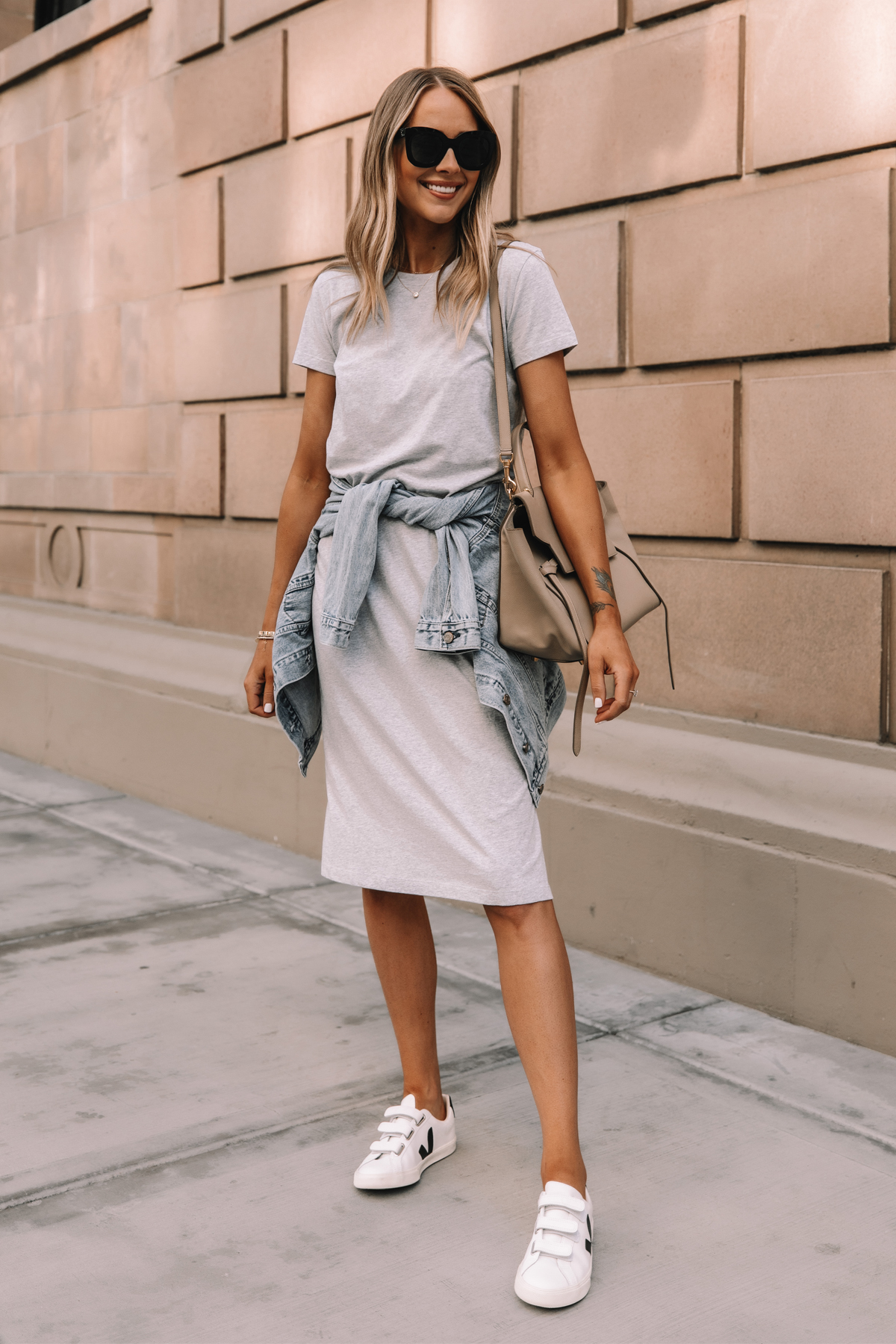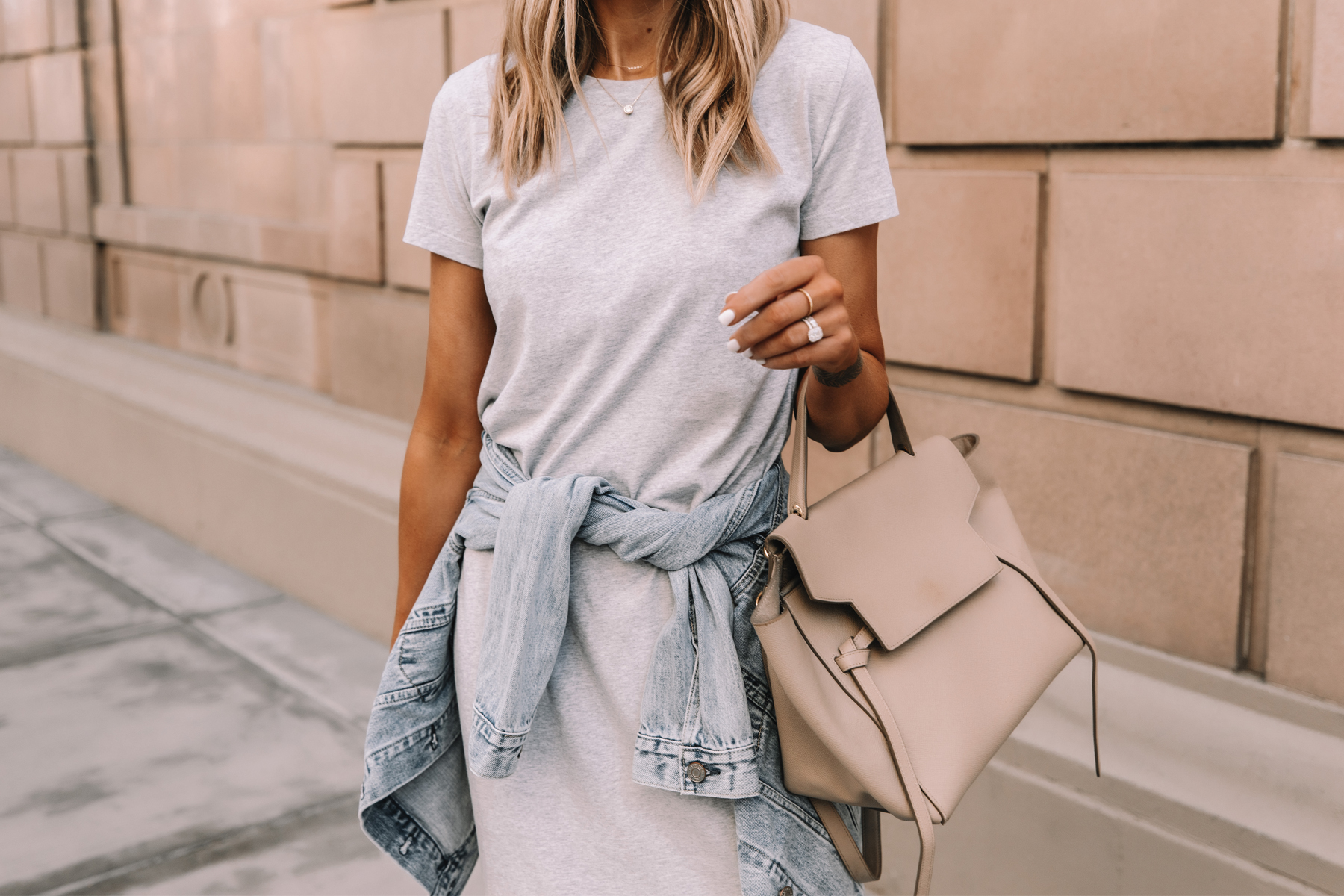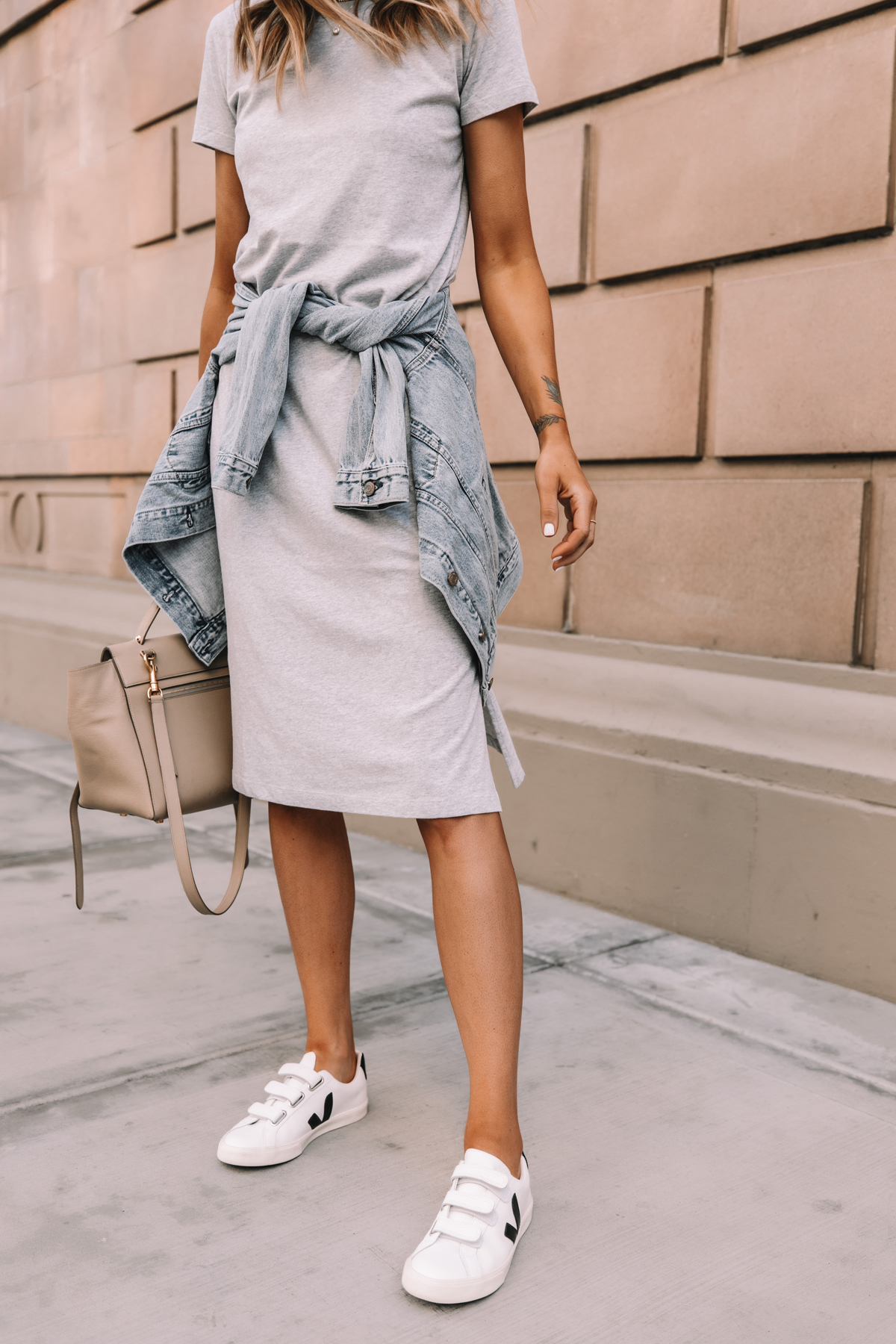 Photos: Arielle Levy
This post may contain affiliate links, meaning when you click the links and make a purchase, we receive a commission.