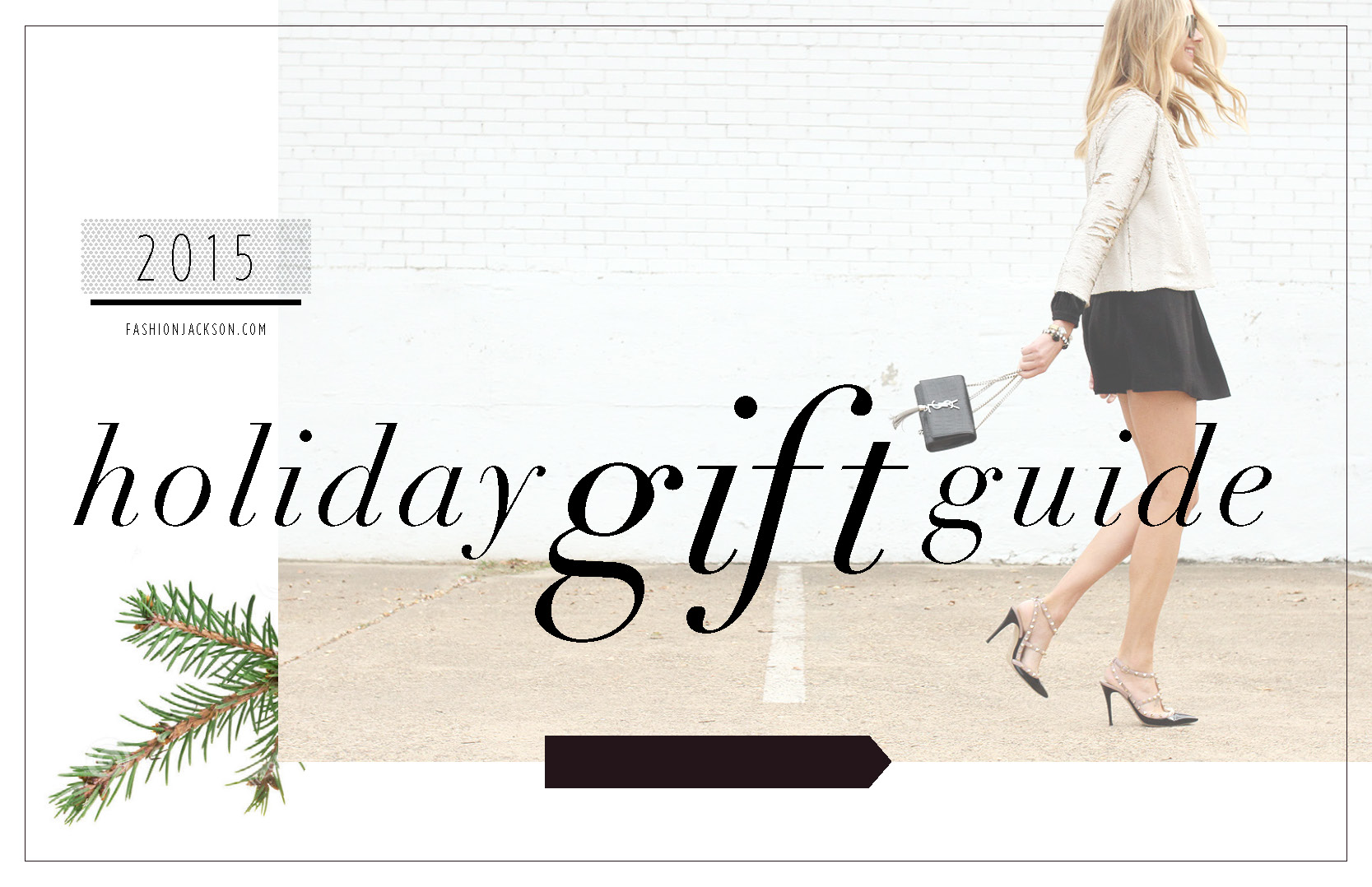 ***Click Image to Be Directed to Gift Guide***
Now that Thanksgiving is over, its time to really start thinking about what to get all your loved ones for the holidays. Every year I tell myself I'm not going to wait until the last minute, and this year I mean it! I already have a few things crossed off my list and I plan to complete it by the end of the week, that way I can relax and enjoy the season.
So today, I'm excited to share with you my 2015 Holiday Gift Guide! From tiny tots & furry friends, to that handsome guy & my personal list (also perfect for any fashionista), this gift guide has you covered!
Cover Page: Jacket c/o Paper Crown | Romper c/o Paper Crown | Heels | Handbag | Sunglasses
Table of Contents Page: Earrings c/o Kendra Scott | Sunglasses