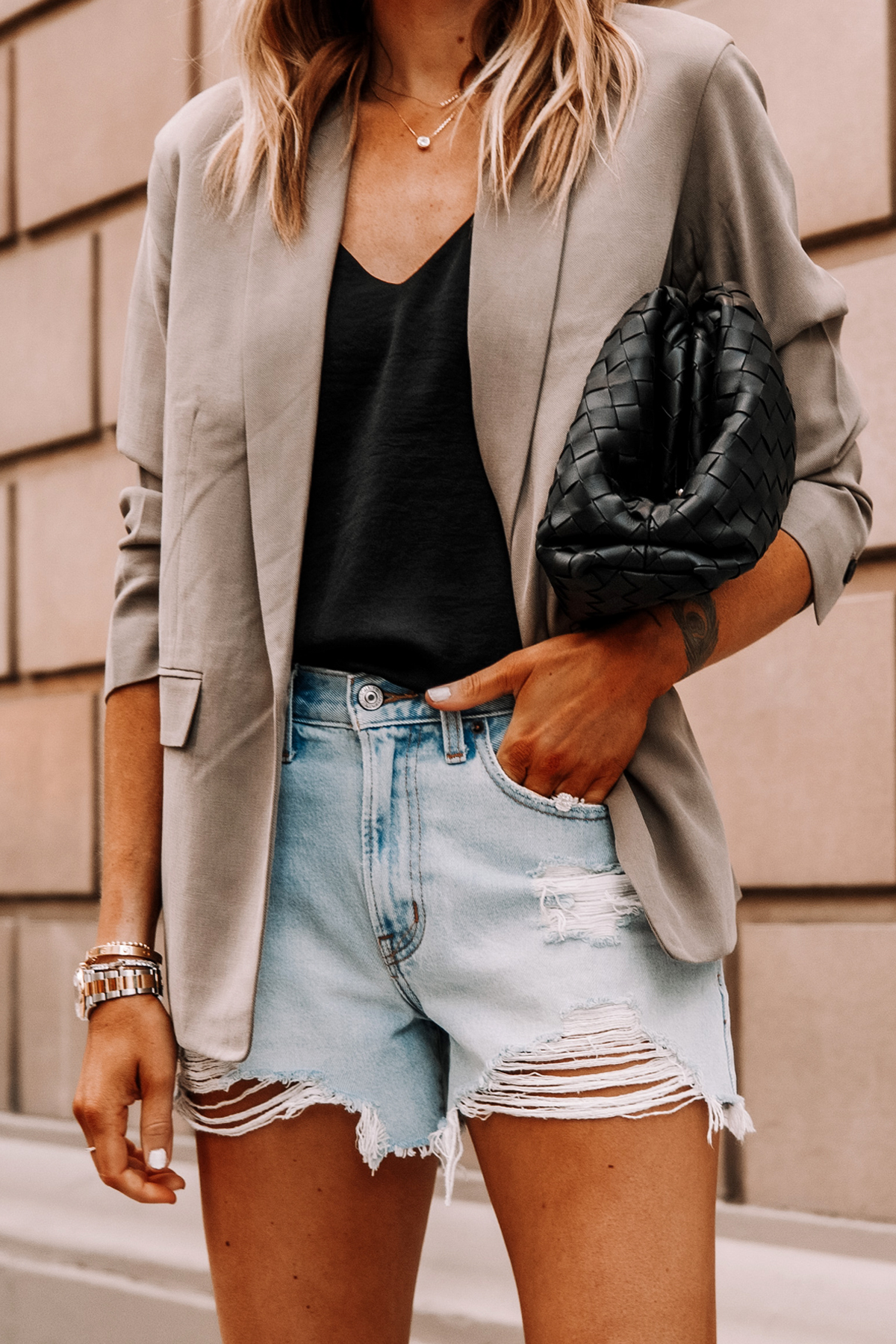 After the early 2000s, I never thought I'd type the sentence "My favorite cut-off denim shorts are from Abercrombie," but here we are! Abercrombie has been killing the fashion game for well over a year now, and every summer, I swear their denim short selection gets better and better. If you're in the market for the perfect pair of cut-off blue jean boyfriend shorts, look no further because this pair by Abercrombie are it!
I love these boyfriend shorts because they're mid-rise and fit a bit looser, so if you're wanting a more modest summer look, they're perfect. While it's easy and fun to throw these shorts on with a tank, tee, or bodysuit during summer for casual outings, sometimes you need to dress up your jean shorts for date night or a party. If you have something on the horizon this summer and are asking yourself what to wear with jean shorts that's more age/grown-up appropriate, try putting on your favorite pair with a great blazer and summer heels. For this look, I threw on a tank, my favorite easy blazer by Everlane, and my block heels I can't seem to take off this summer! Take the blazer off during the day and throw it back on at night to pop up this casual, summertime in seconds.
Denim Shorts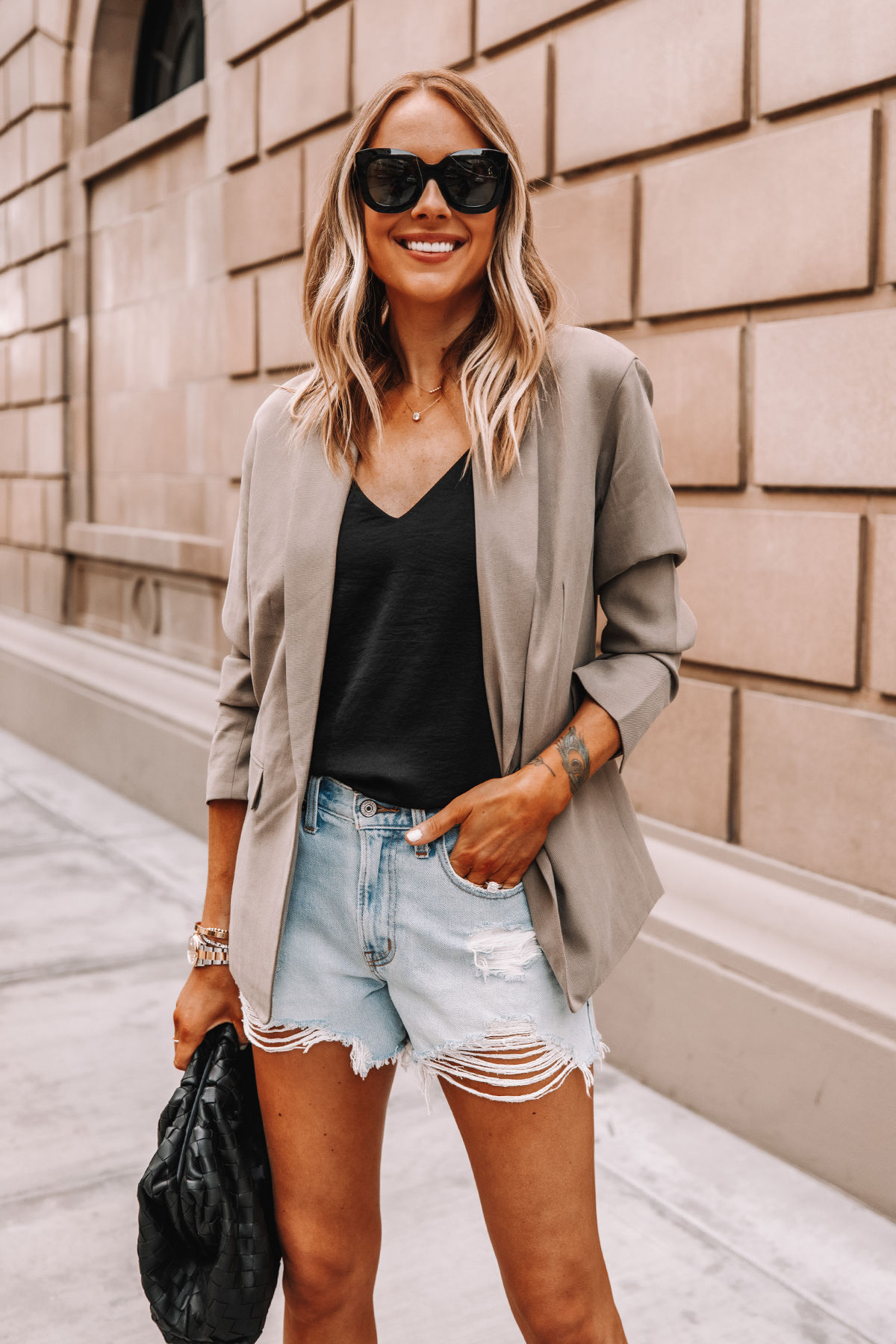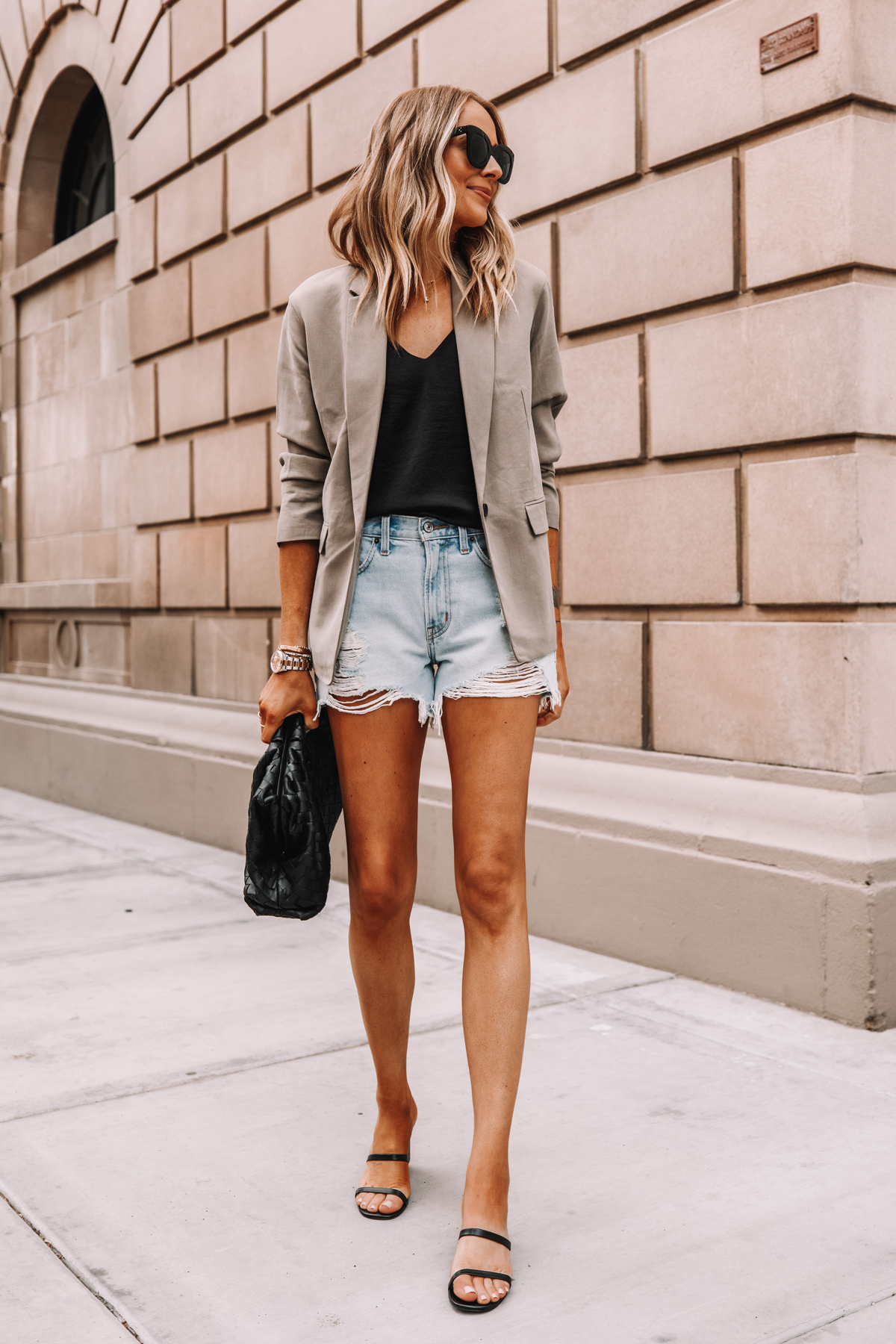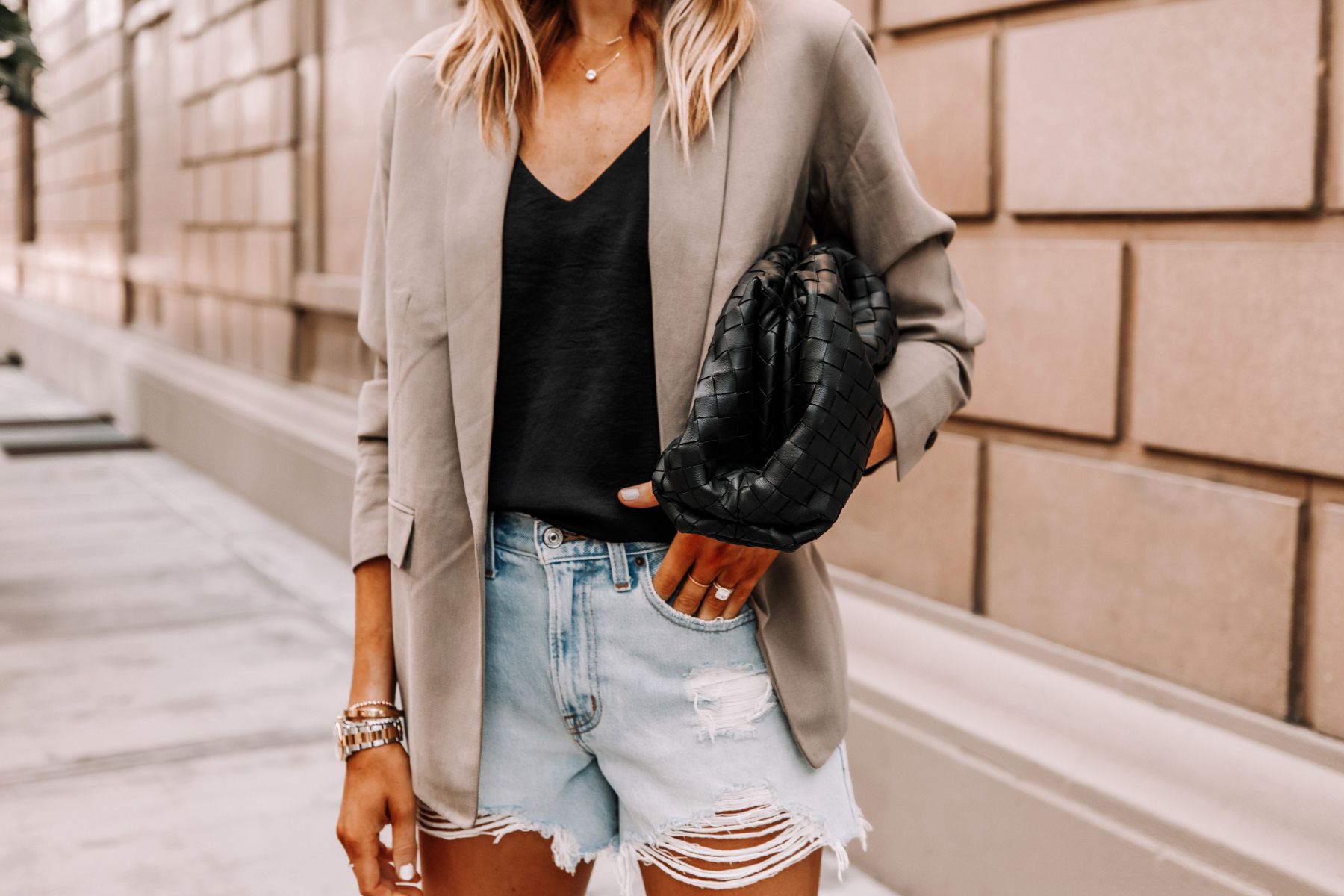 Photos: Arielle Levy
This post may contain affiliate links, meaning when you click the links and make a purchase, we receive a commission.