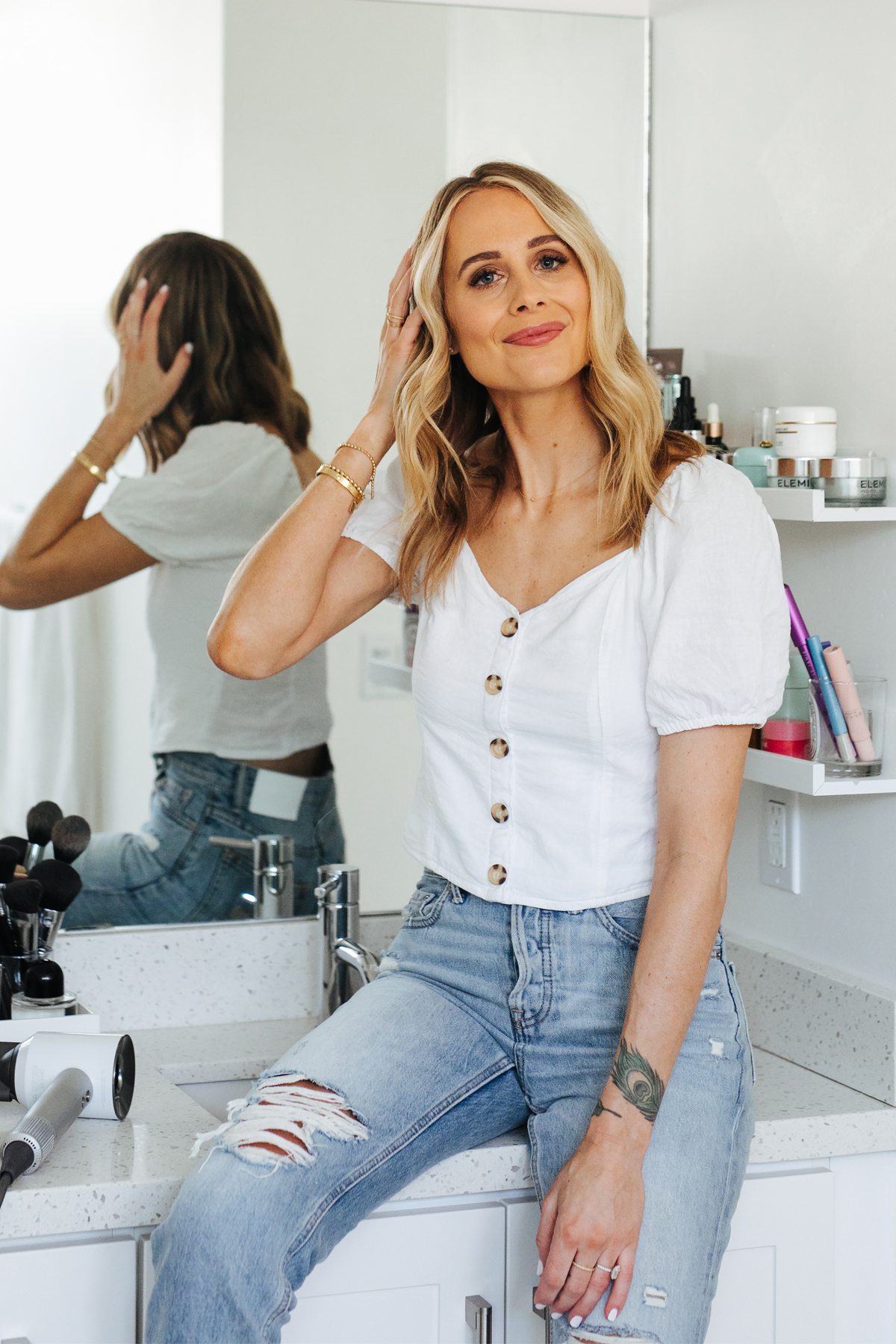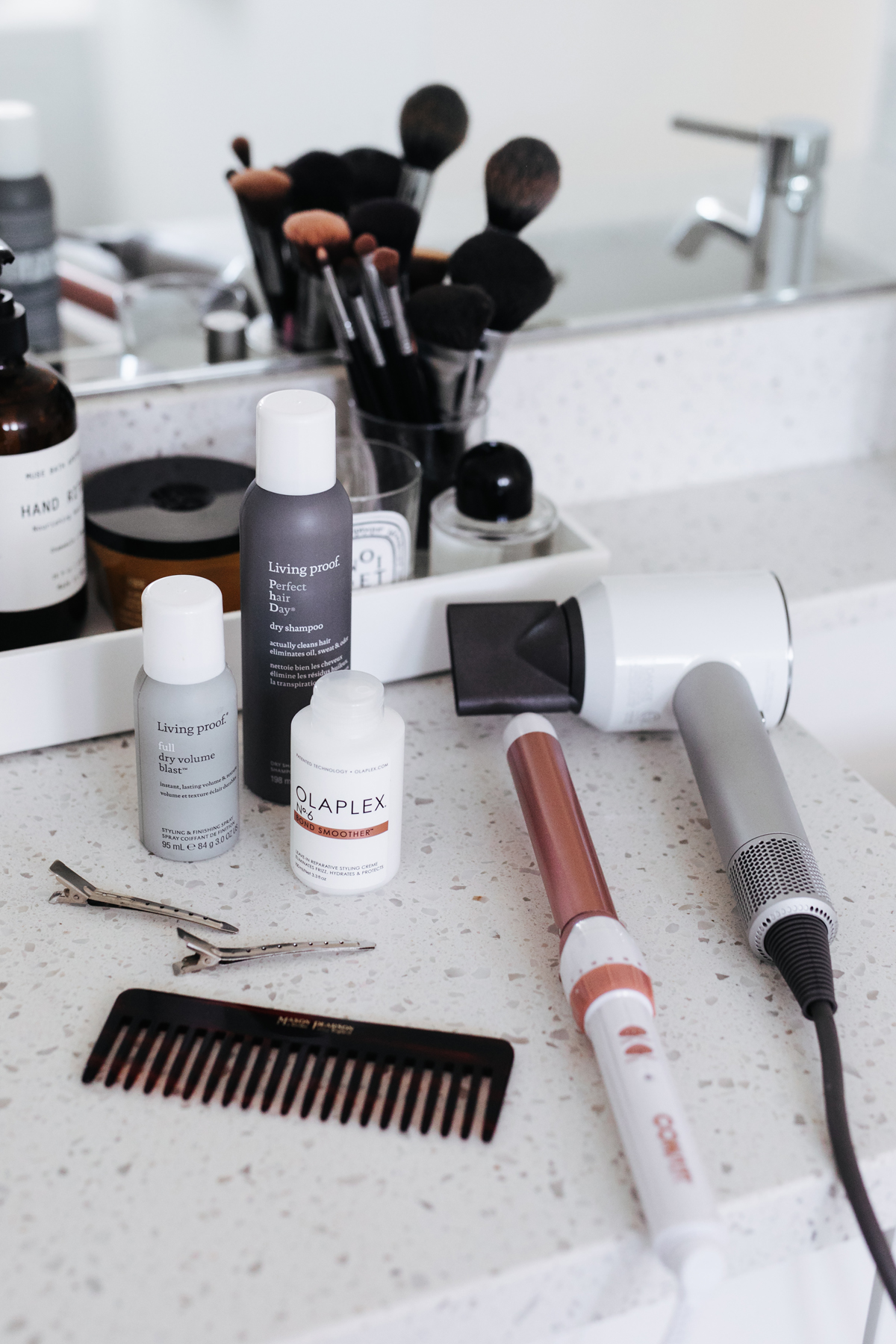 When it comes to my hairstyles, I really just have a few looks. Either in a low bun, or beachy waves. I typically just wash my hair 1-2 times a week, so I have a few products that help to keep my hair looking and feeling fresh all week. I have my tried-and-true products, but I also love trying out new products/tools. Walmart has become one of my favorite destinations for all things beauty. They have so many great products to choose from, I can always find what I'm looking! One of my most ask questions, is how I get my beachy waves. Today I'm sharing the hair products I use as well as the tools to achieve this look.
Hair Styling Products/Tools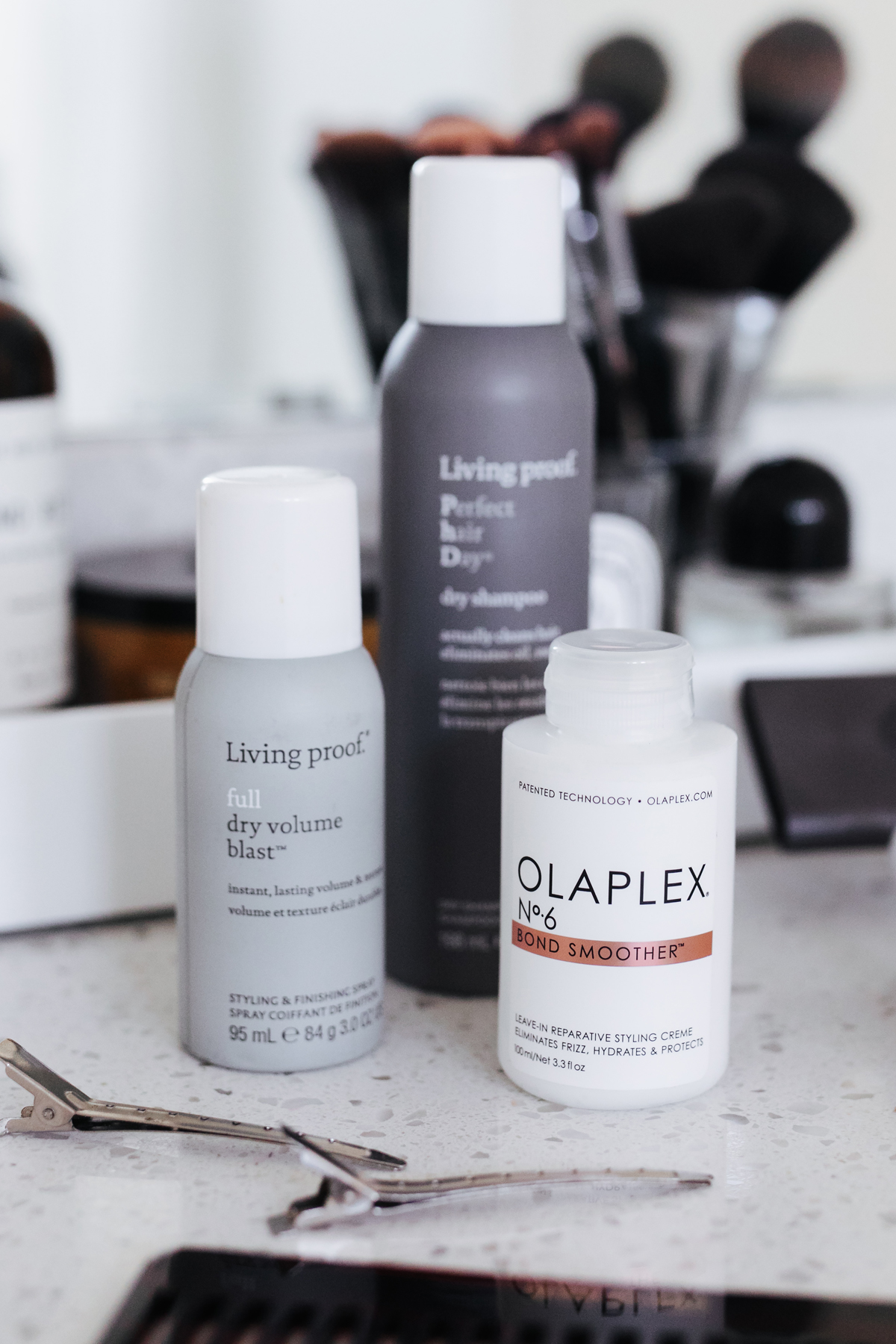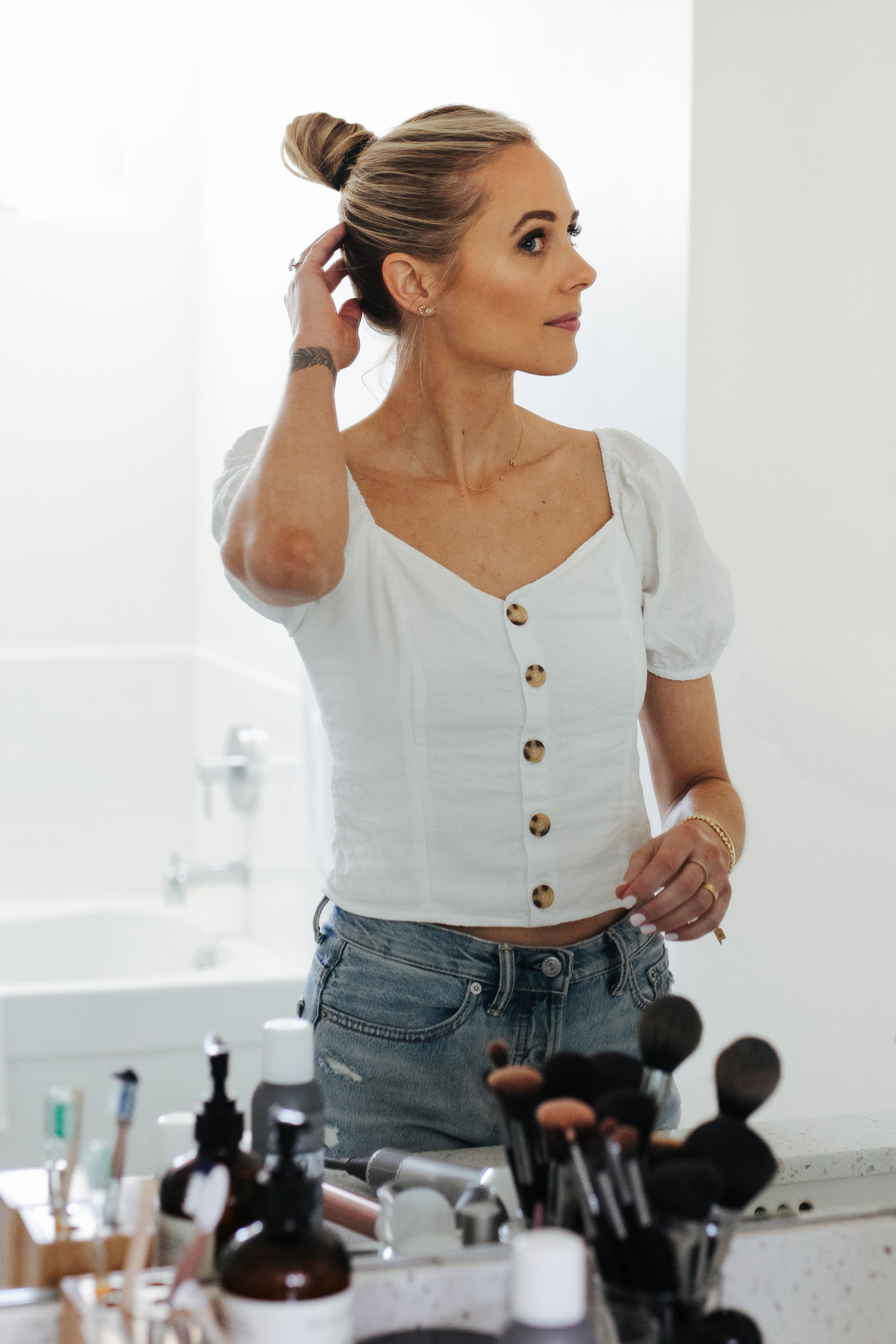 Since I work out 3 times a week, I'm often re-styling my hair right after the gym. Like I said, I only wash my hair about 1-2 times a week, so I need a good dry shampoo to help reduce any excess oil. This one is a new find and I'm loving it so far! Just a few sprays at the roots, then quickly blow dry while massaging the hair at the roots helps to blend/absorb the oils. I have found this method to be the best! Plus it helps to dry my hair if it feels damp after working out.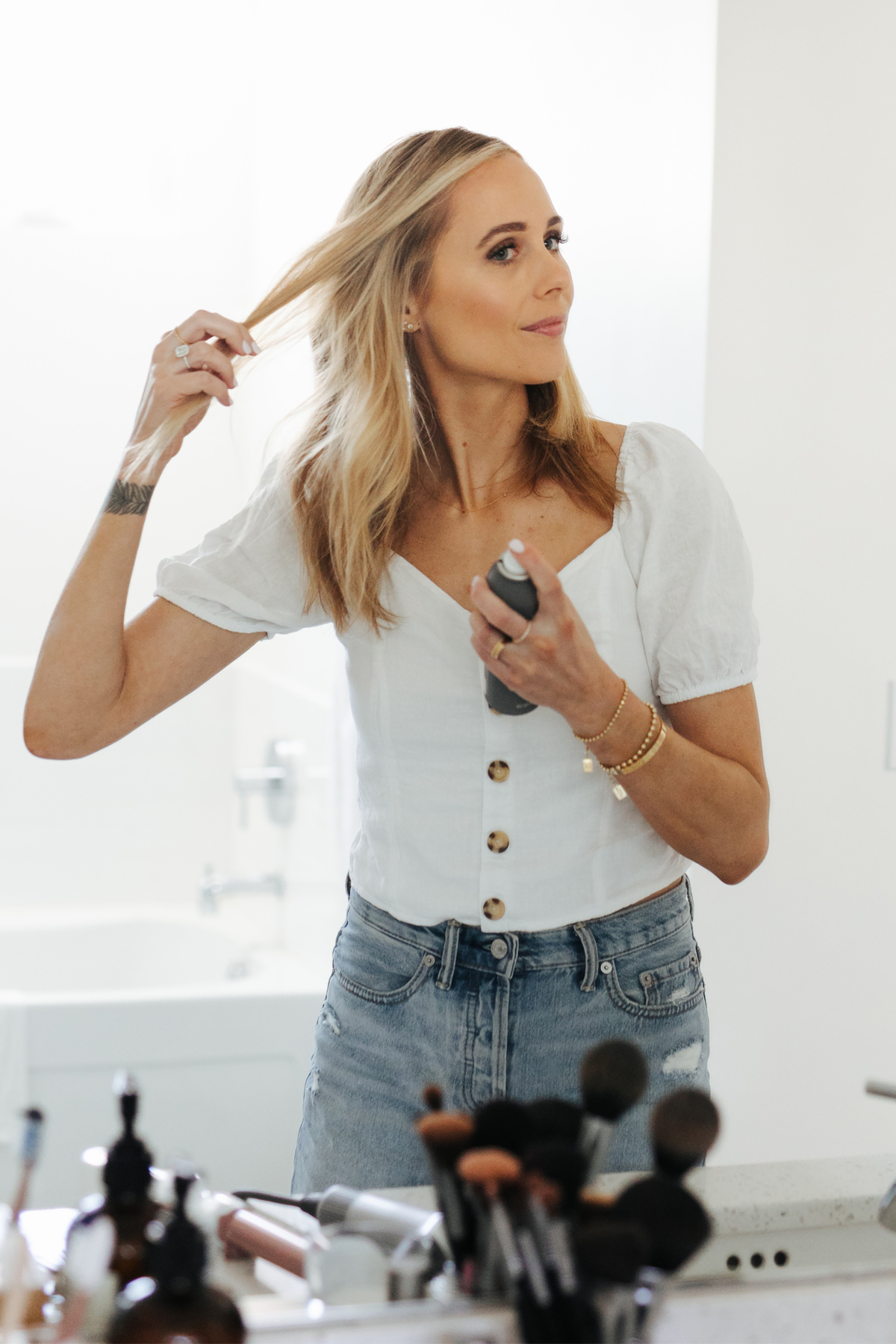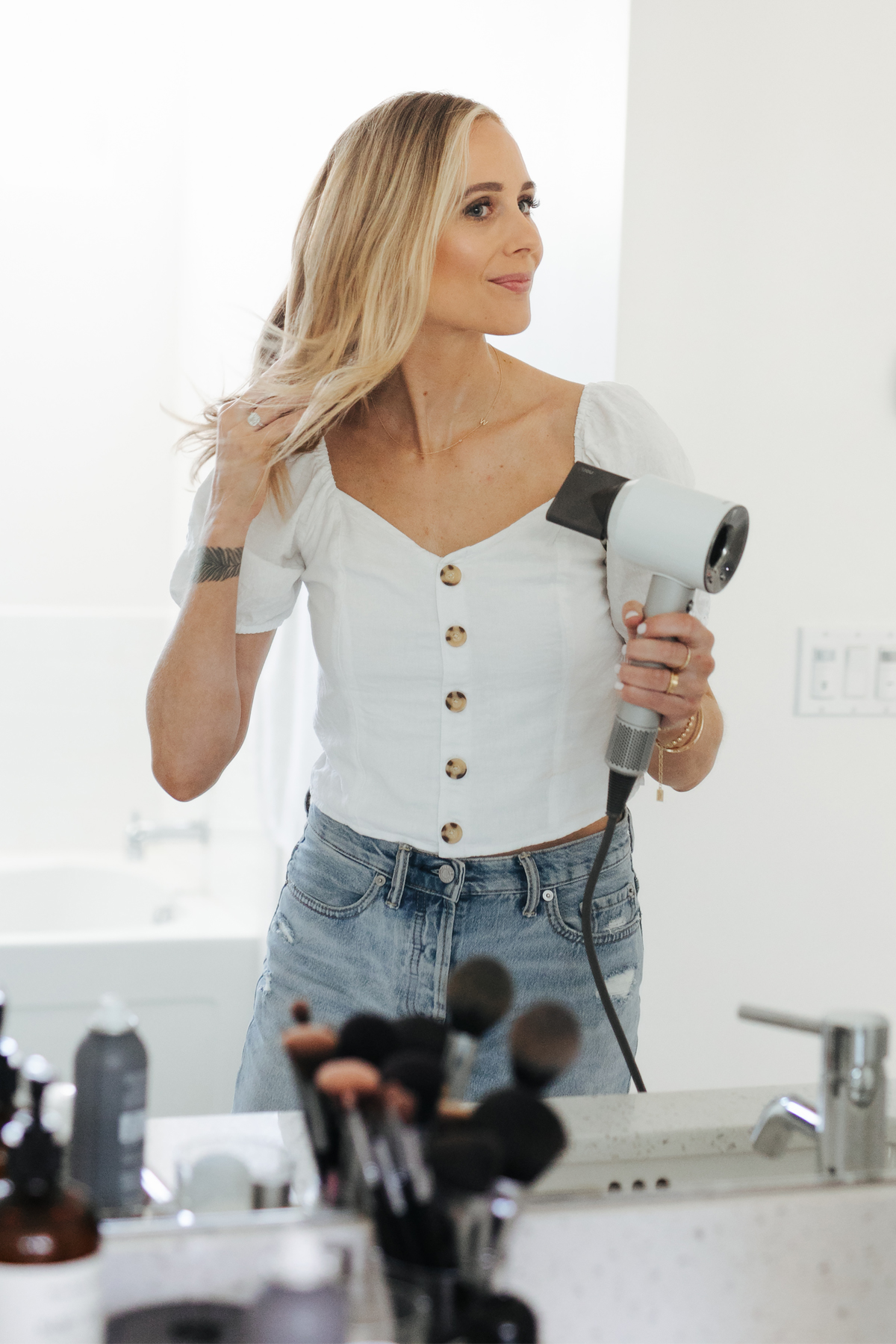 After that I begin curling my hair, and my preference for years has been a wand. I just love the look of the curls so much better than a traditional curling iron. I picked up this wand by Conair from Walmart and love how quickly it heats up and how well it holds a curl! Its funny because Conair was the first brand of curling iron I ever owned and nearly 20 years later, it's still a favorite of mine. Plus how pretty is this rose gold one?!
I always curl my hair away from my face using about 1" sections. I don't care to make it look perfect; thats the great thing about creating beachy waves. They are supposed to look messy, so don't worry about making it look perfect. You can always go back and re-do the curls as needed.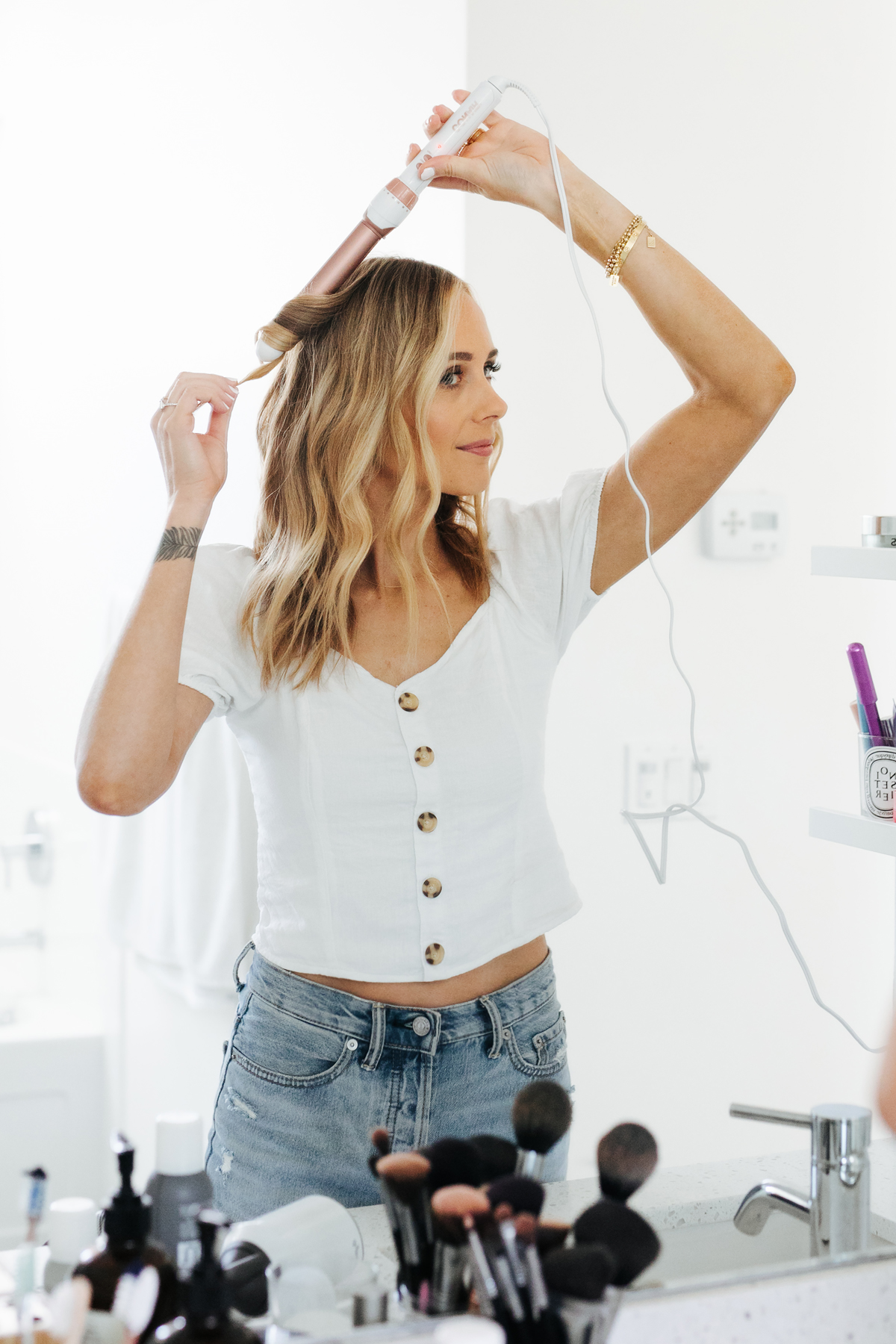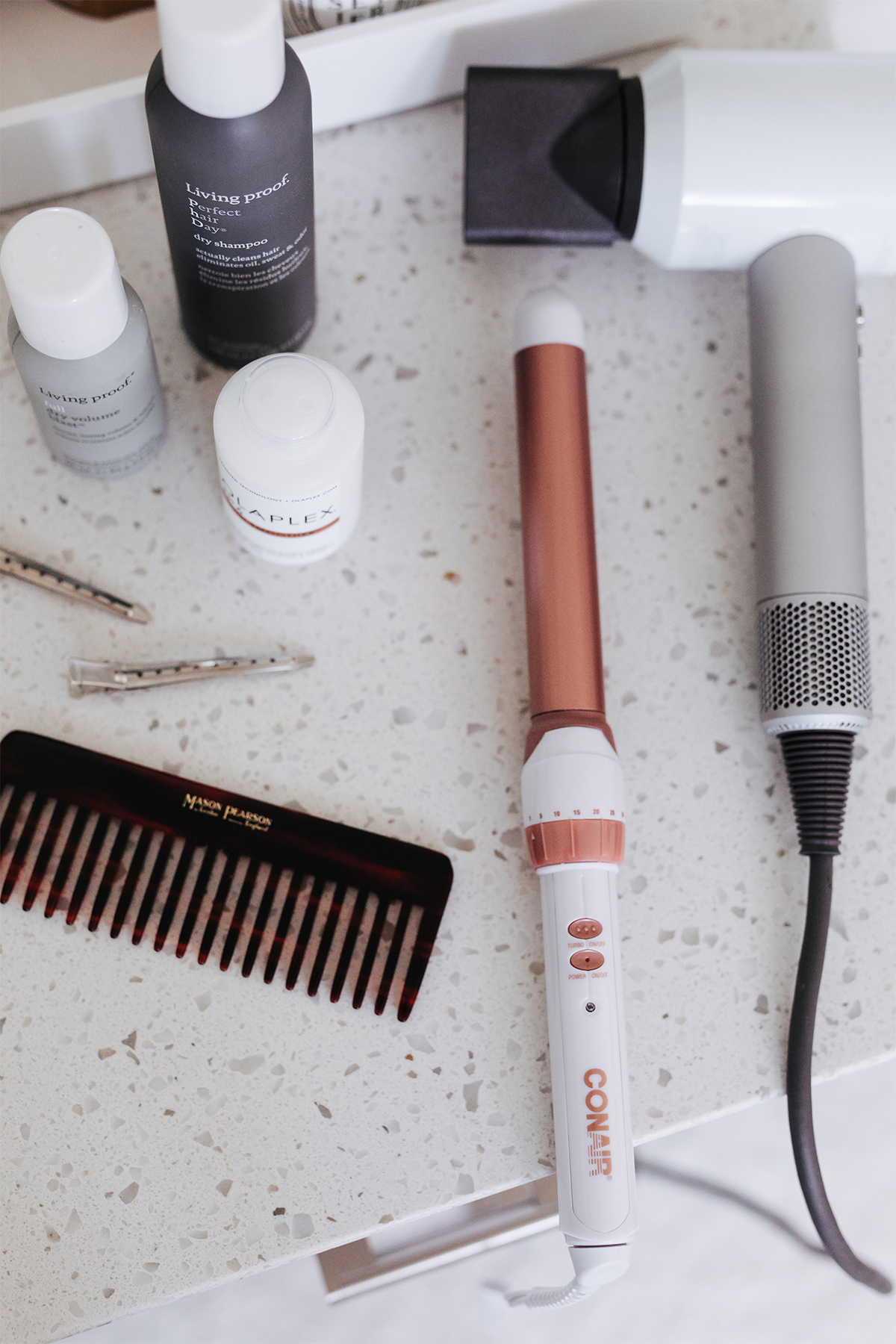 Once I've curled all my hair, I spray the roots all over my head with a volumizing texture spray. This is important because it helps to lift the hair and bring it back to life, especially on day 5 of dirty hair. Since I'm going for beachy waves, I like to comb through the curls with a rake comb. This breaks up the curls and also softens them. It really gives the relaxed look almost like the curls are from a day or so ago. I continue spritzing with volume spray until I get the desired texture and lift I'm looking for.
The last step is important for protecting the hair, especially when using hot tools. I love this bond smoother and apply it to the mid-ends of my hair. This leave-in styling cream eliminates frizz, hydrates, and protects all hair types. Definitely one of my favorite hair products!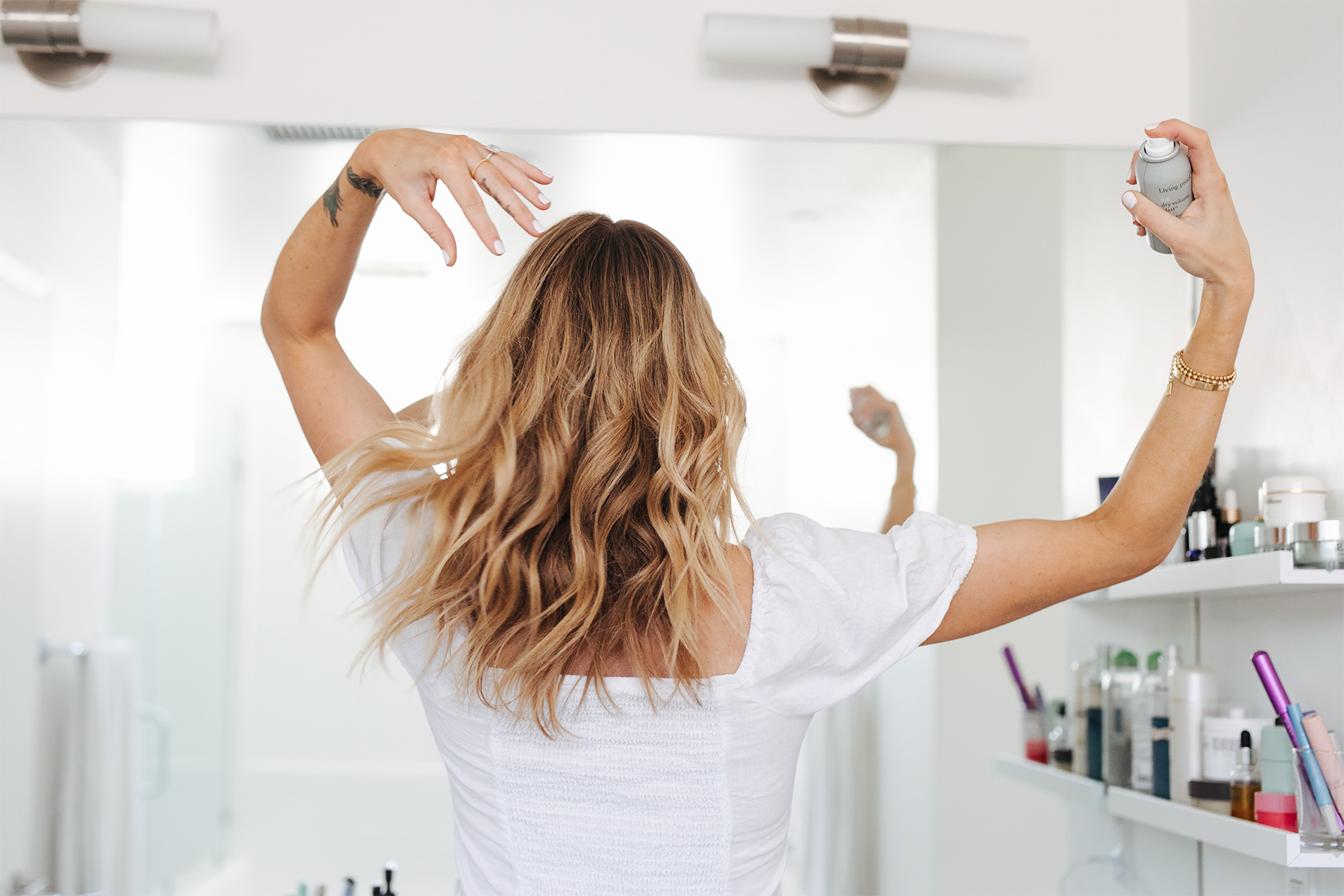 I'm sharing a video tutorial on my IGTV showing exactly step-by-step how I created these curls using all my beauty products found at Walmart. It takes less than 10 min from start to finish and the great thing about the products are, I don't have to use them every day. The dry shampoo/volume spray paired with the Conair wand holds my curls for at least 48 hours. These beachy hair waves are so easy to create and perfect for summer!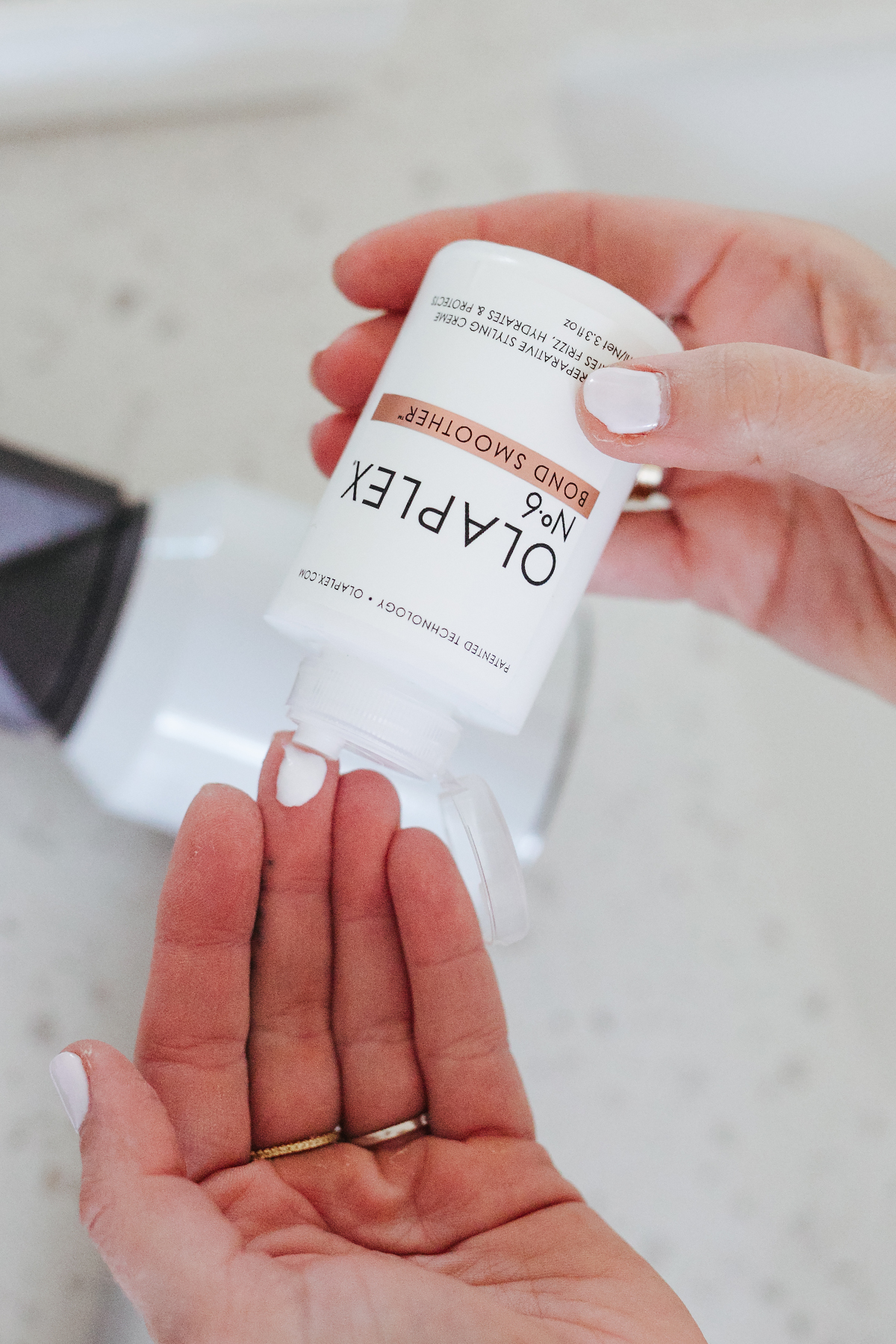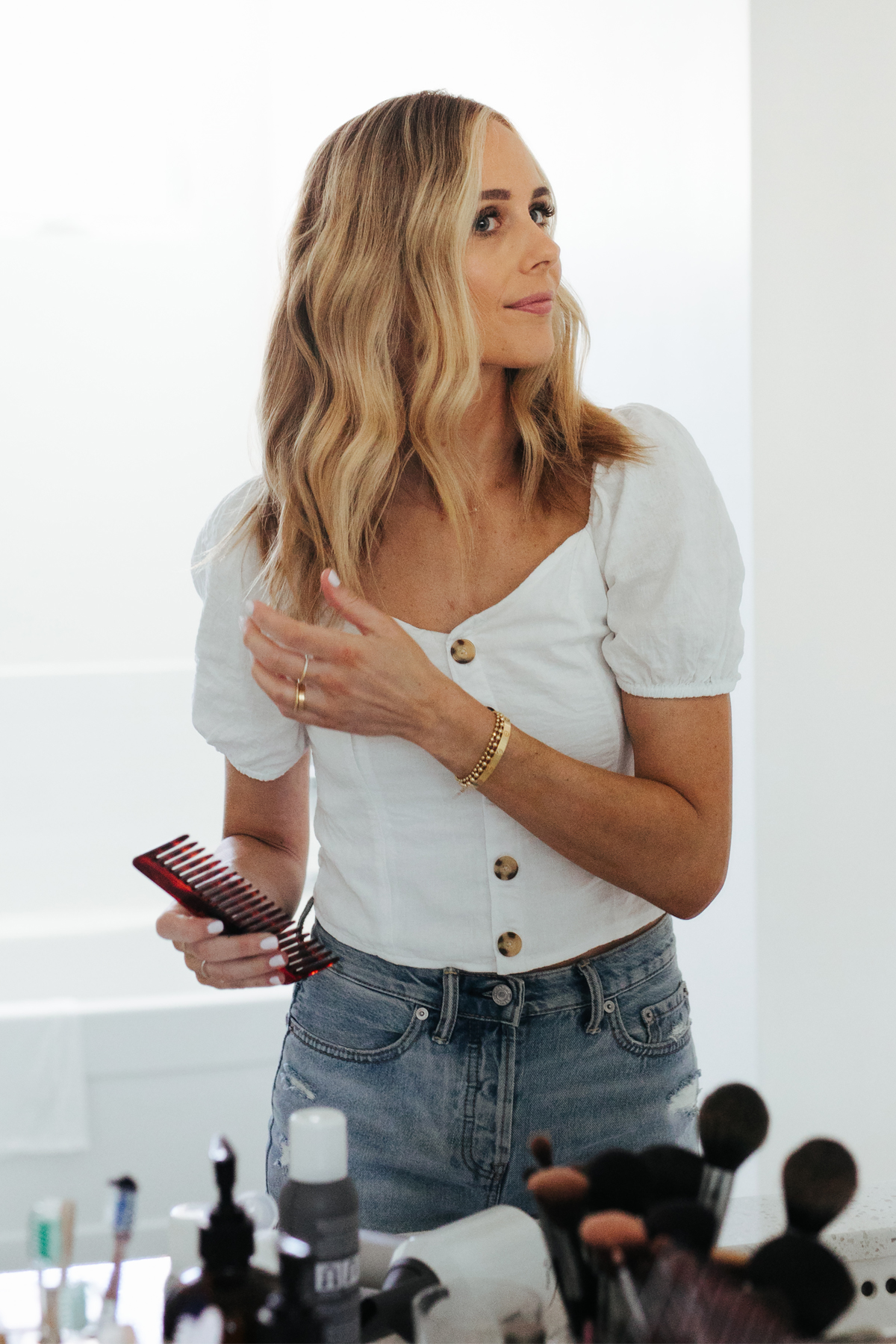 A special thank you to Walmart for sponsoring this post. All thoughts and opinions are my own.
Photos: Arielle Levy