Even though we're only in the second week of January and spring feels a lifetime away, I can't help that my eyes are definitely peeled in terms of finding spring transition outfits already. The good news is I found this incredible wool & cashmere blend overcoat from Theory in the most gorgeous springtime blue that works both right now and in the future!
You guys know me—I can't say "no" to a gorgeous coat, but usually that coat is in the tan family. Not today, though! This stunning blue, was begging to be added to my wardrobe, so I abided. I love that the blue is soft enough to serve as a neutral of sorts (like a good pair of denim), and the fit itself is what oversized coats dreams are made of!
Although this coat is absolutely an investment (and will get more than enough wears going into spring), this entire look is the perfect example for mixing high and low fashion. In my opinion, a gorgeous coat like this is what you want to invest in, versus my sweater and jeans are what you can save on in the name of fashion. My sweater is a simple long sleeve piece from Amazon's The Drop, and my jeans are some of my favorite AGOLDE. Paired with this blue wool coat, a classic pair of pumps, and a designer handbag makes this winter to spring transitional outfit a perfect way to mix high and low fashion!
Blue Coats for Spring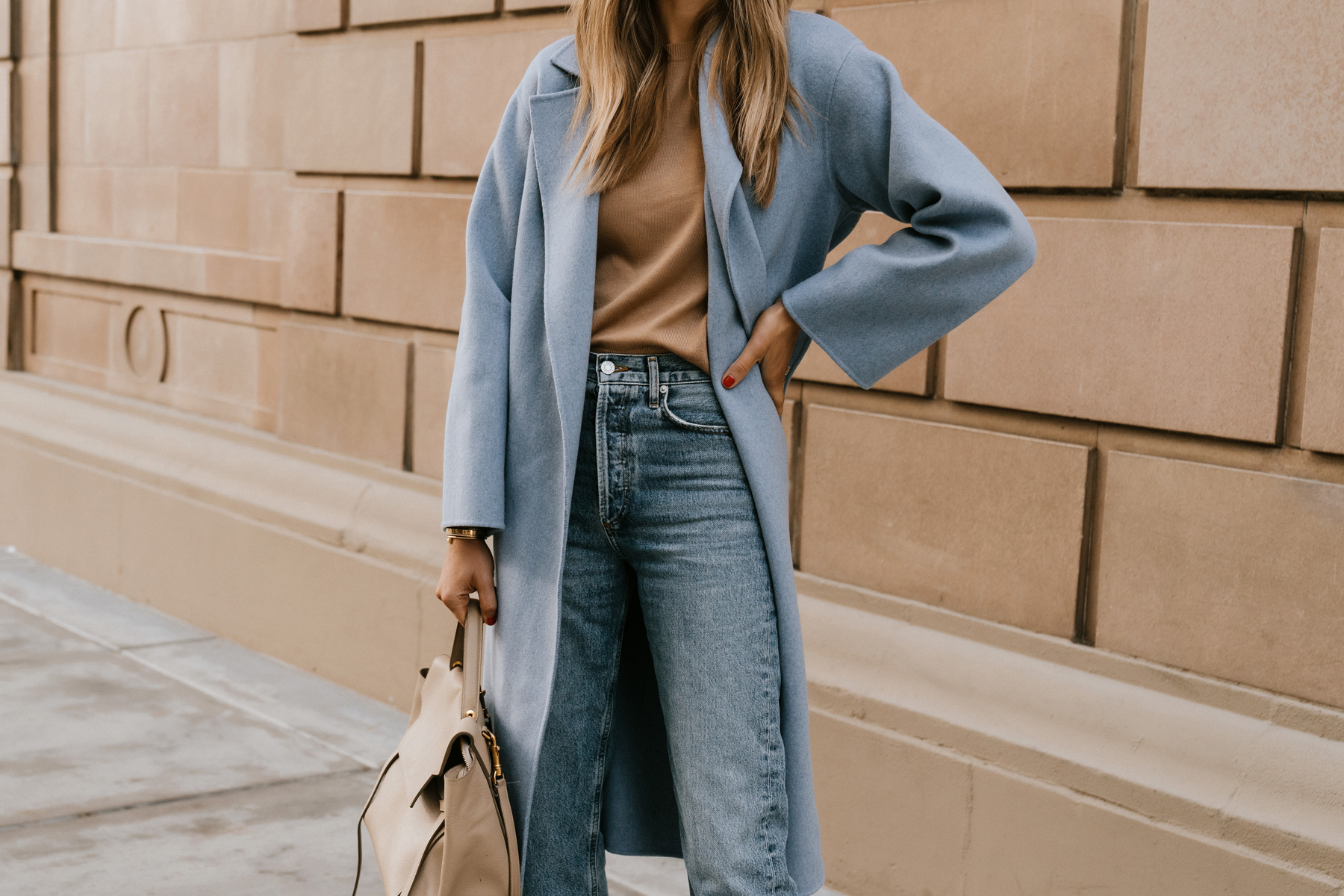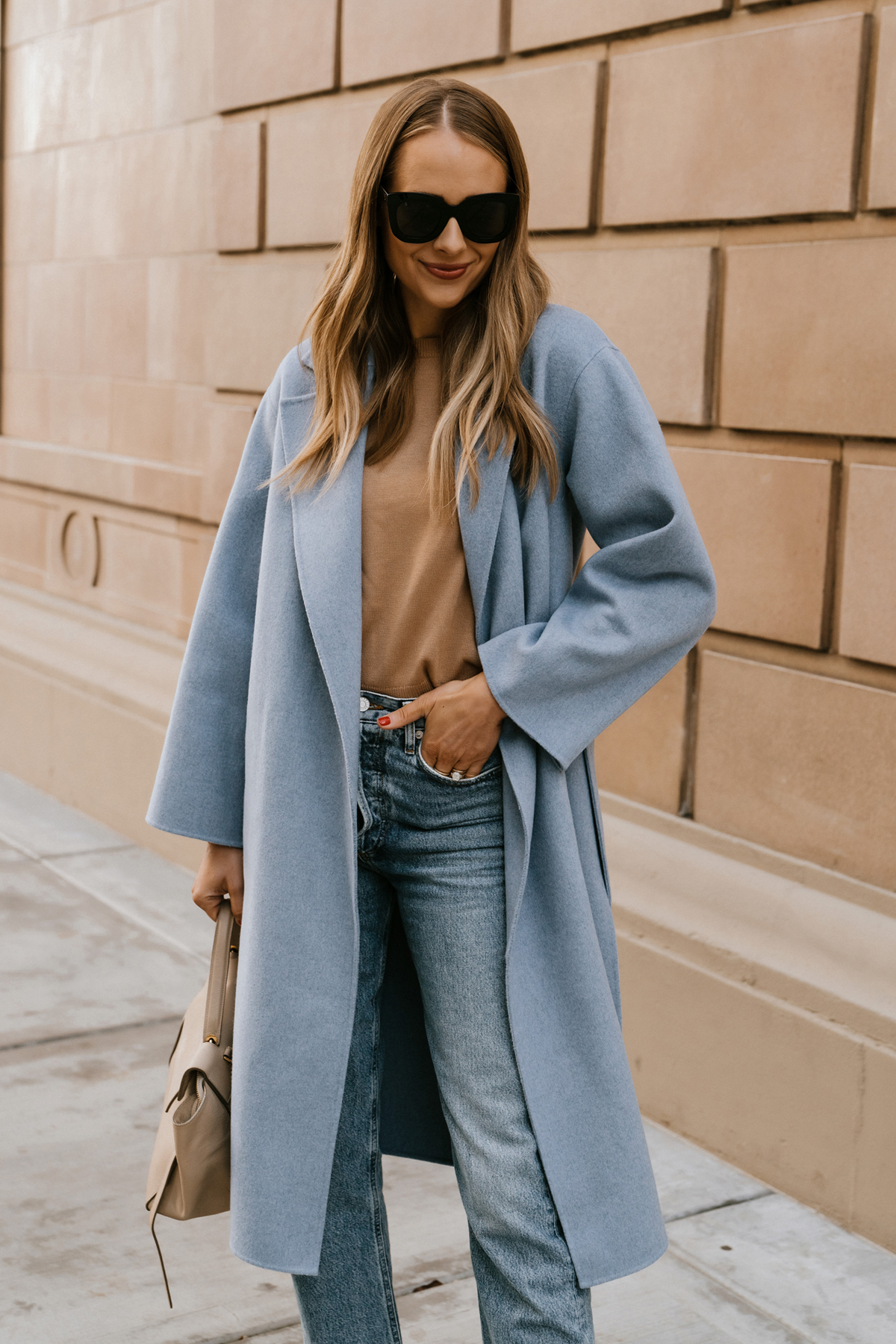 Photos: Arielle Levy
This post may contain affiliate links, meaning when you click the links and make a purchase, we receive a commission.