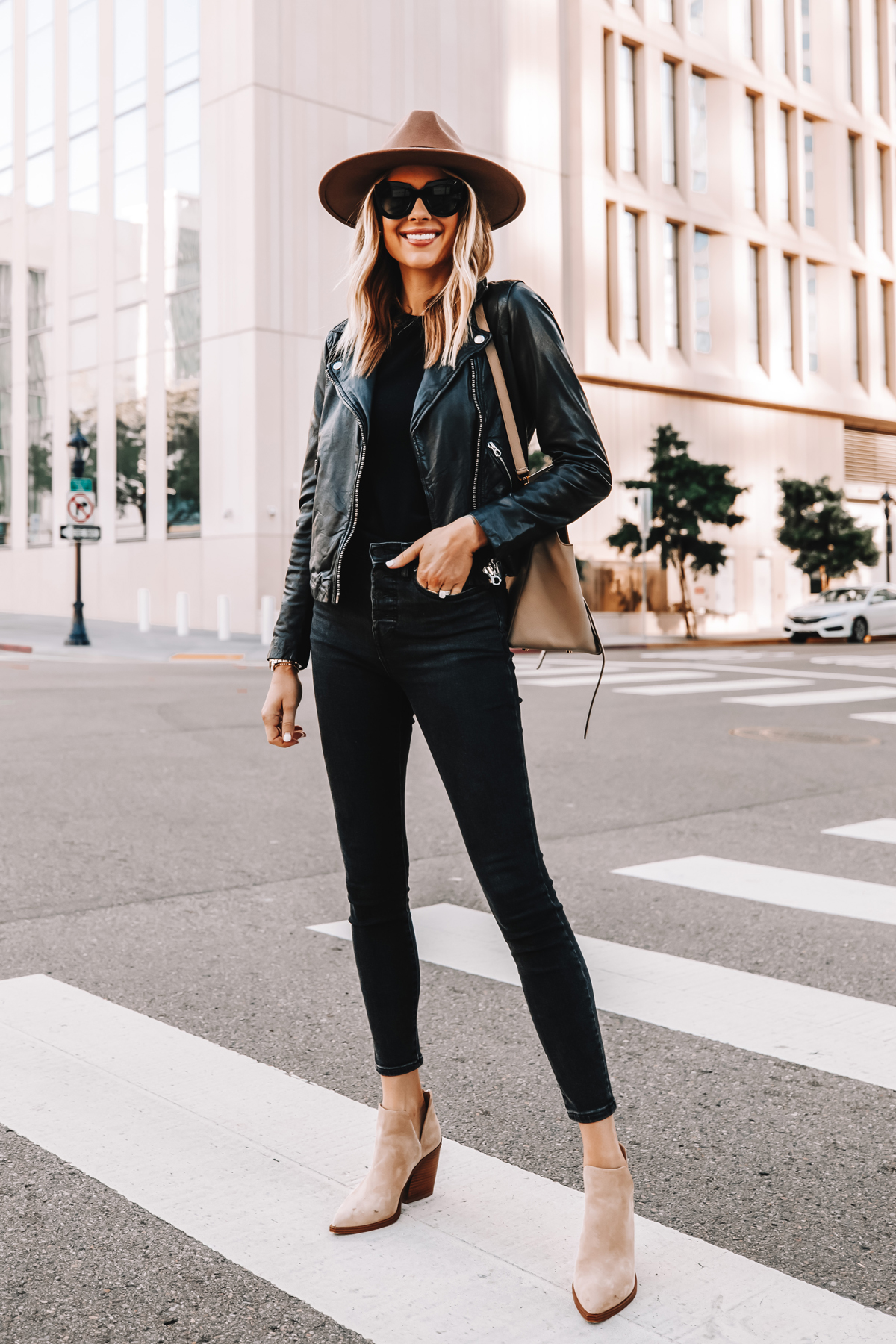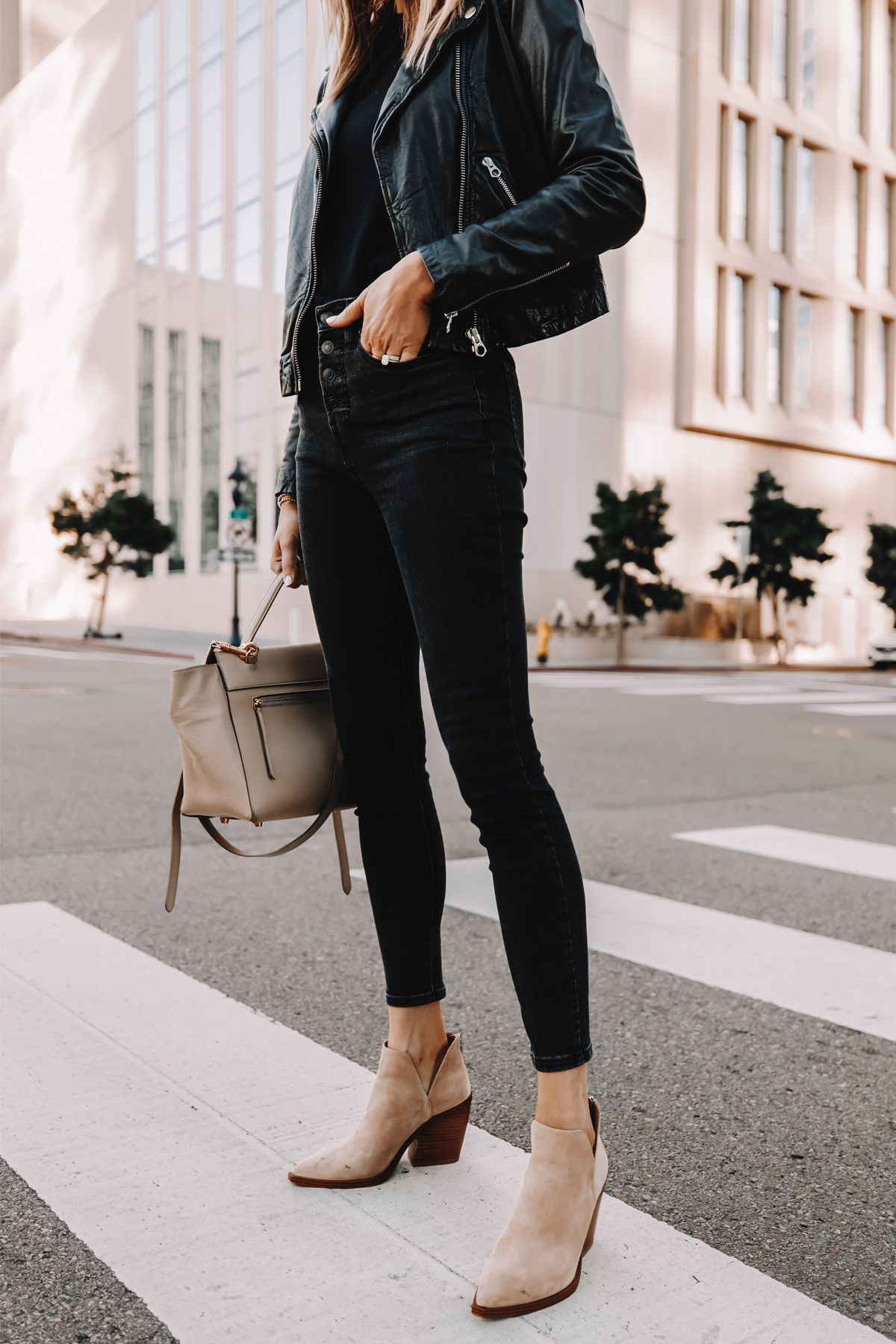 When in doubt, wear black! Can you trademark a tagline like that, because I feel like I should. You know those days you open your closet door and, although there are plenty of clothes in there, you see nothing. Even if your passion is fashion like me, you can't for the life of you put an outfit together that day. So, you go all-black. That's my go-to because it's that easy.
Like this look. It's such a simple outfit, but when each individual piece is put together, you've created this chic, minimalistic look. This black cashmere sweater from Everlane is becoming a staple item in my wardrobe, fast. I'm so into sweaters lately, especially short-sleeved ones, and this one is perfect. It also comes in 6 colors total, so you have options! The black jeans are also Everlane because their denim is killer, and the leather jacket is the same one I wrote about earlier this week. 
To break up the black on black just a little bit, I chose to wear tan booties, a brown hat, and my Celine handbag. I love the black with a touch of brown combination—it always looks so smart and put together. And if you're still wondering if you need a leather jacket, the answer is 100% yes. This look is just another example of how quickly a great, black leather jacket elevates an outfit!
Black Leather Jackets