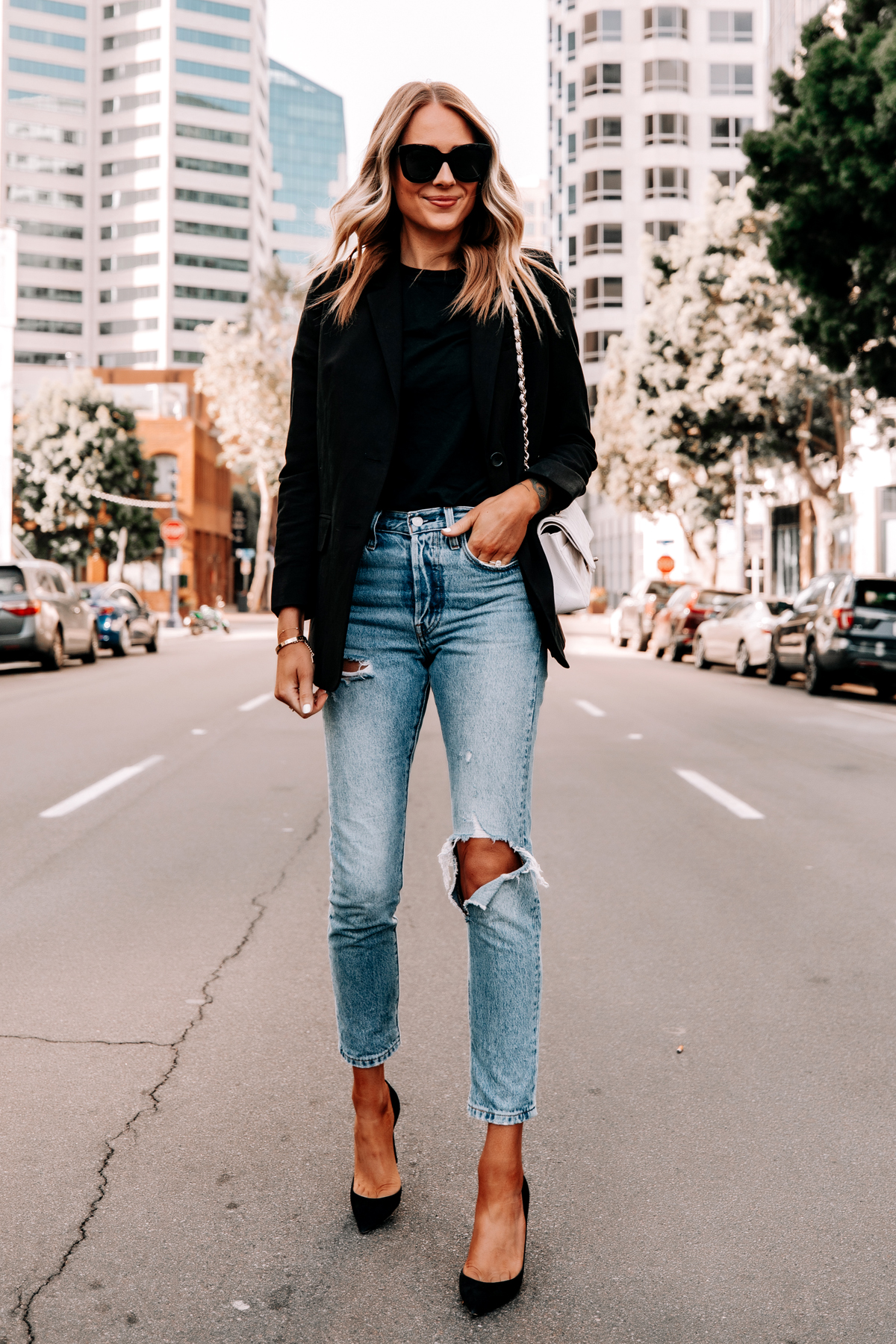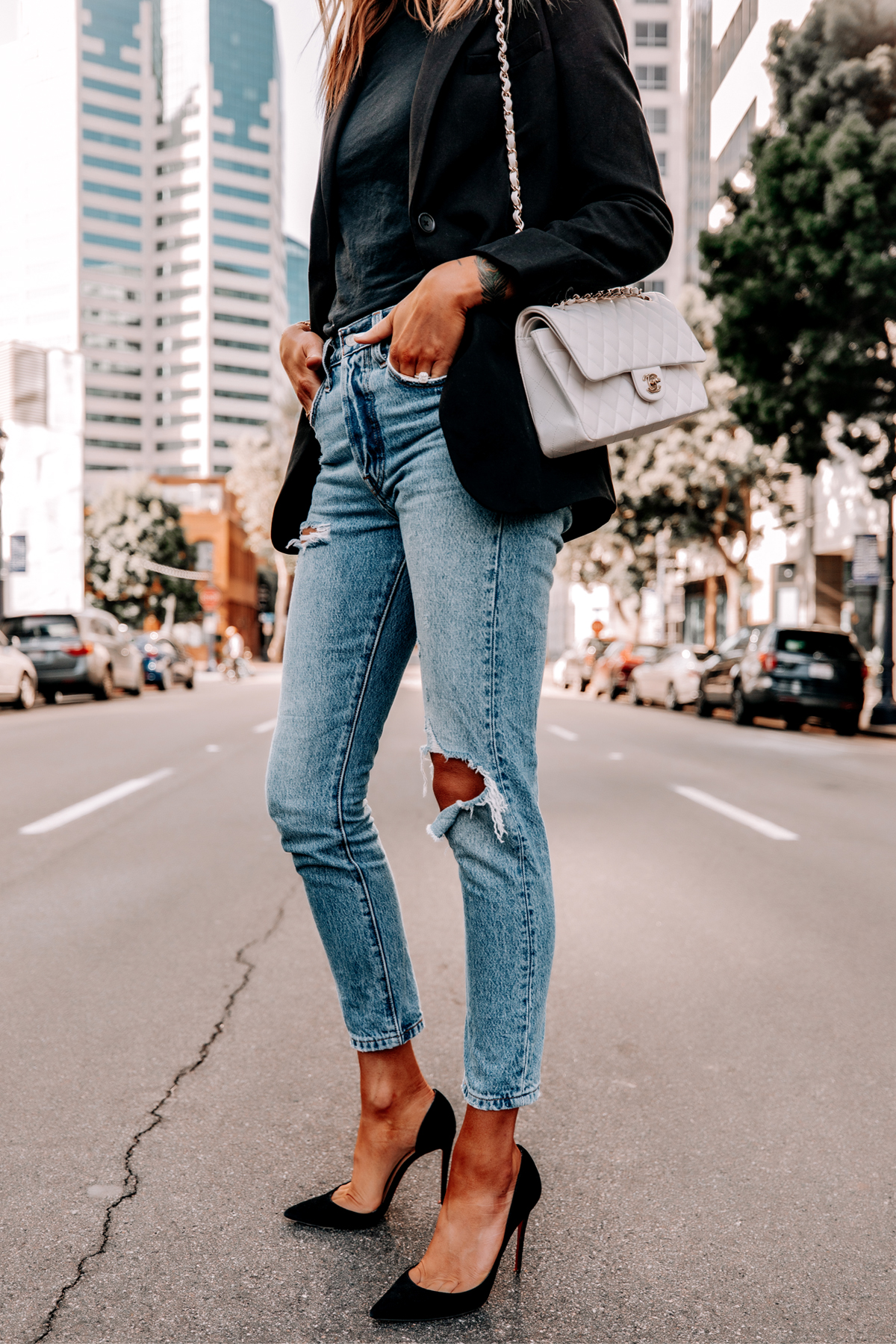 Buying classic wardrobe essentials are key to creating a minimalistic, capsule wardrobe. That's because classic investment pieces are the foundation of any capsule wardrobe—they're pieces you can wear over and over in a variety of ways, thus creating 100 outfits out of a few, basic pieces!
One of my top must-haves for every woman and a surefire way to build a classic wardrobe is a well-fitted black blazer. A black blazer can be styled in so many ways with so many different articles of clothing, which is what makes it worthy of being an investment piece. While it can be dressed up, one of the best and easiest go-to looks is a blazer and t-shirt for a business casual vibe! You can also pair this wardrobe essential with jeans, heels, and a sharp handbag any day of the week for (almost) any occasion, and you automatically look put together, classy, and like a woman on a mission! There's really no shortage of women's black blazer outfit ideas.
Personally, I adore this oversized blazer from Everlane. It typically retails for over $300, but Everlane's fair pricing offers it for just under $150. It's so comfortable, looks sharp with just about any outfit, and also comes in a variety of colors if you want to redefine the term "staple piece." And, if you're wondering how to wear your Levi's 501 jeans, this is your answer—with a classic black blazer! 
Some other classic wardrobe investment pieces worth noting are pieces like black and nude pumps, a white blazer, non-denim pants, a solid pair of jeans, versatile handbags, and easy, straightforward tees. Creating a capsule wardrobe is easier than it seems; the first step is investing in your first classic piece so you can build on the rest!
Classic Pieces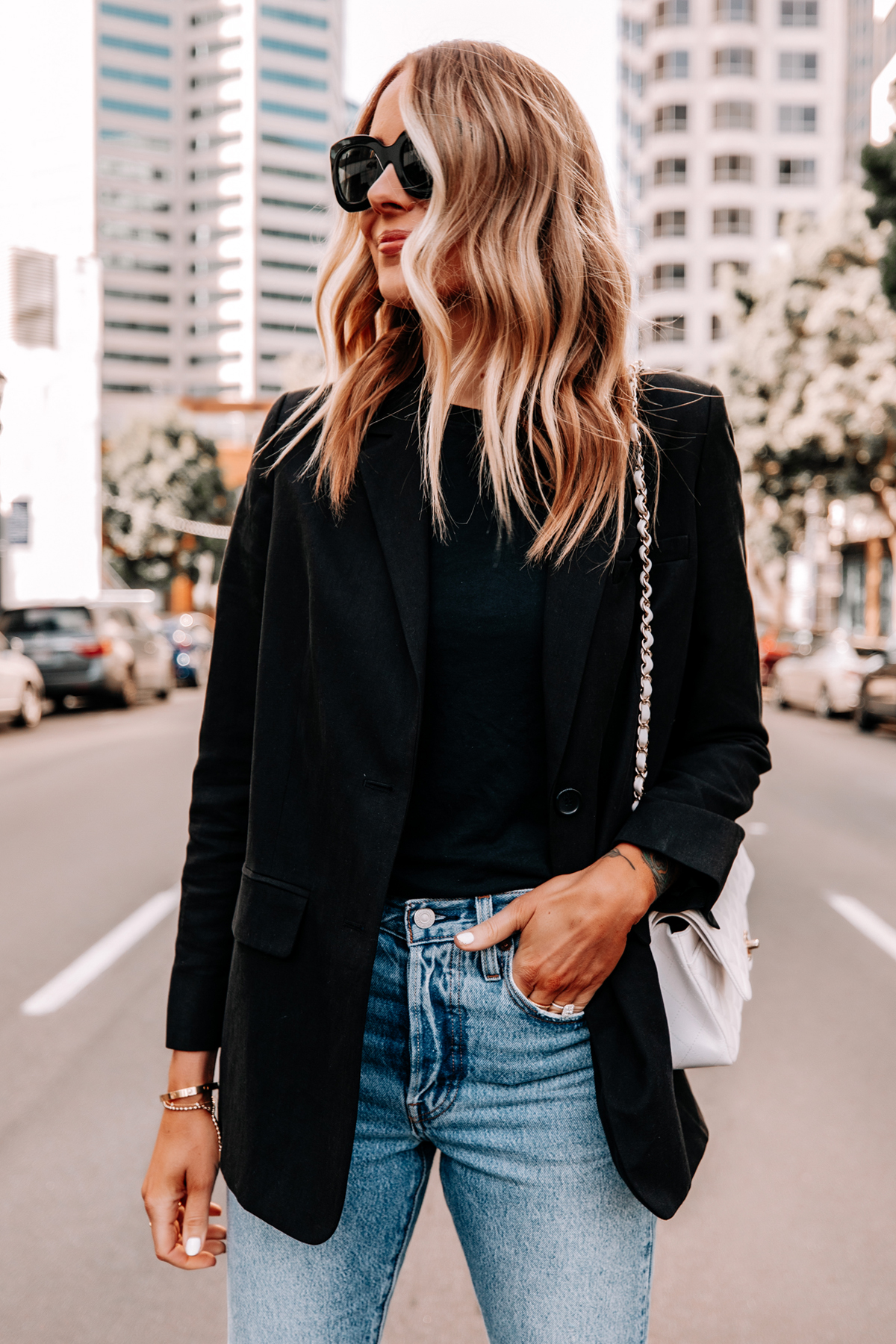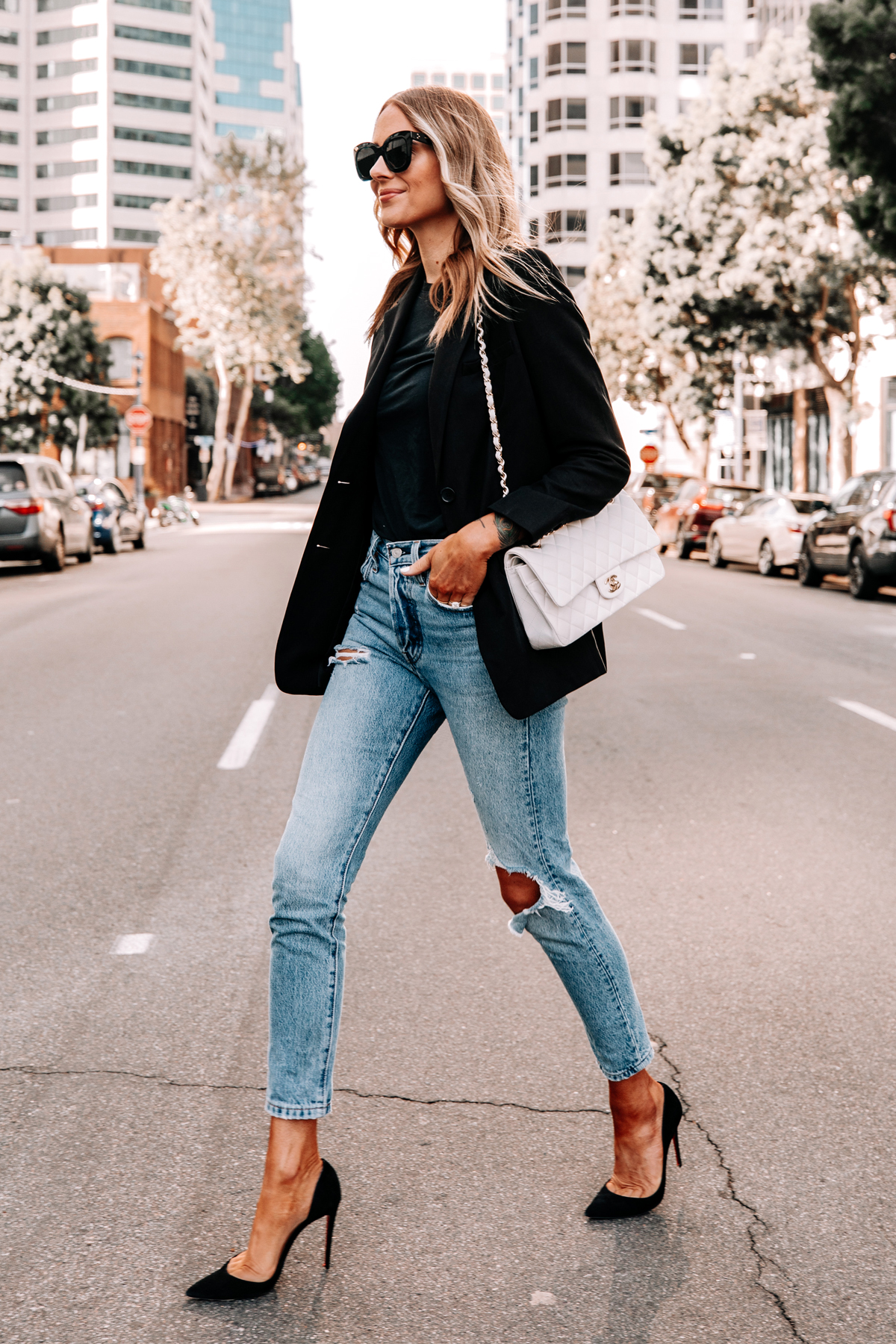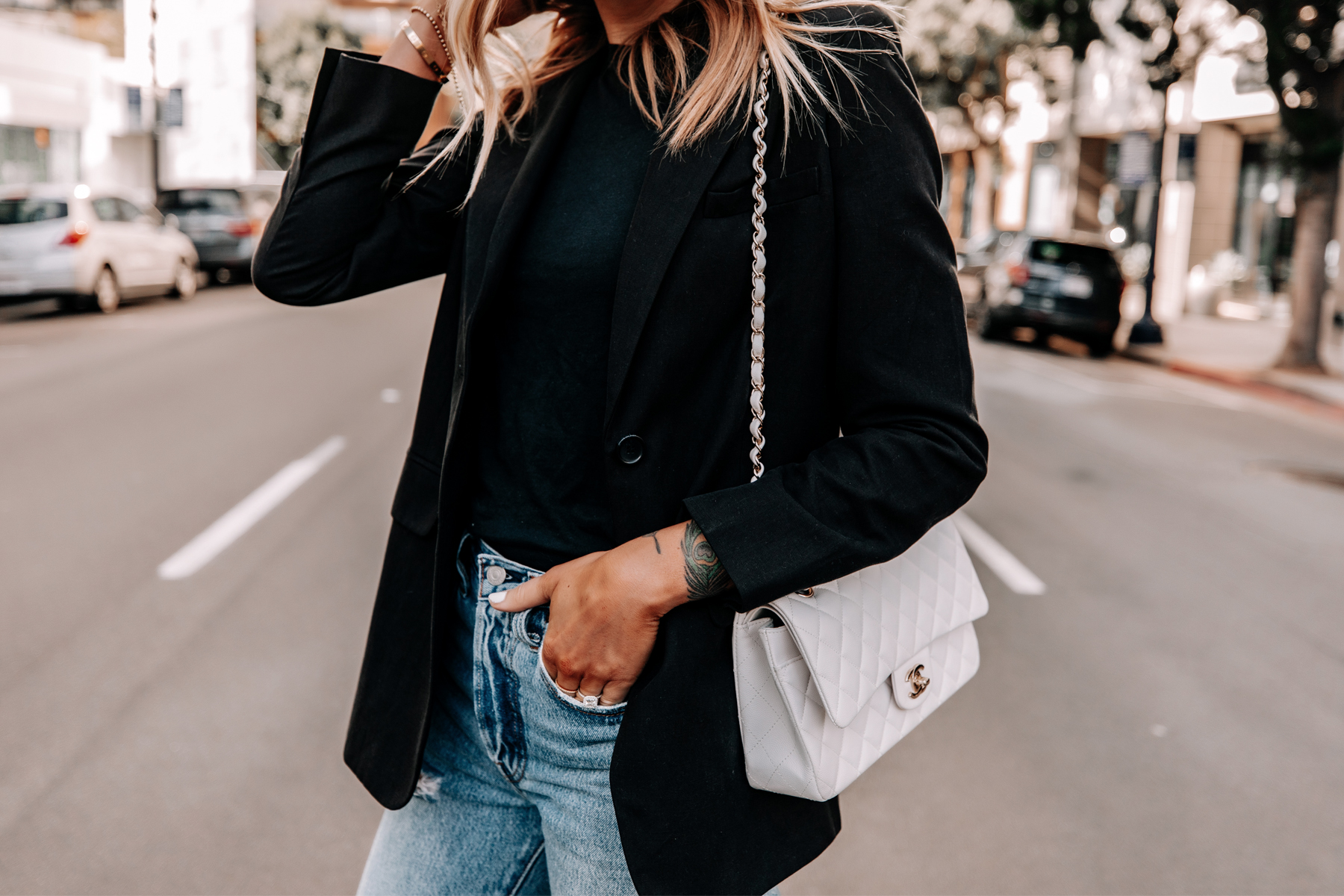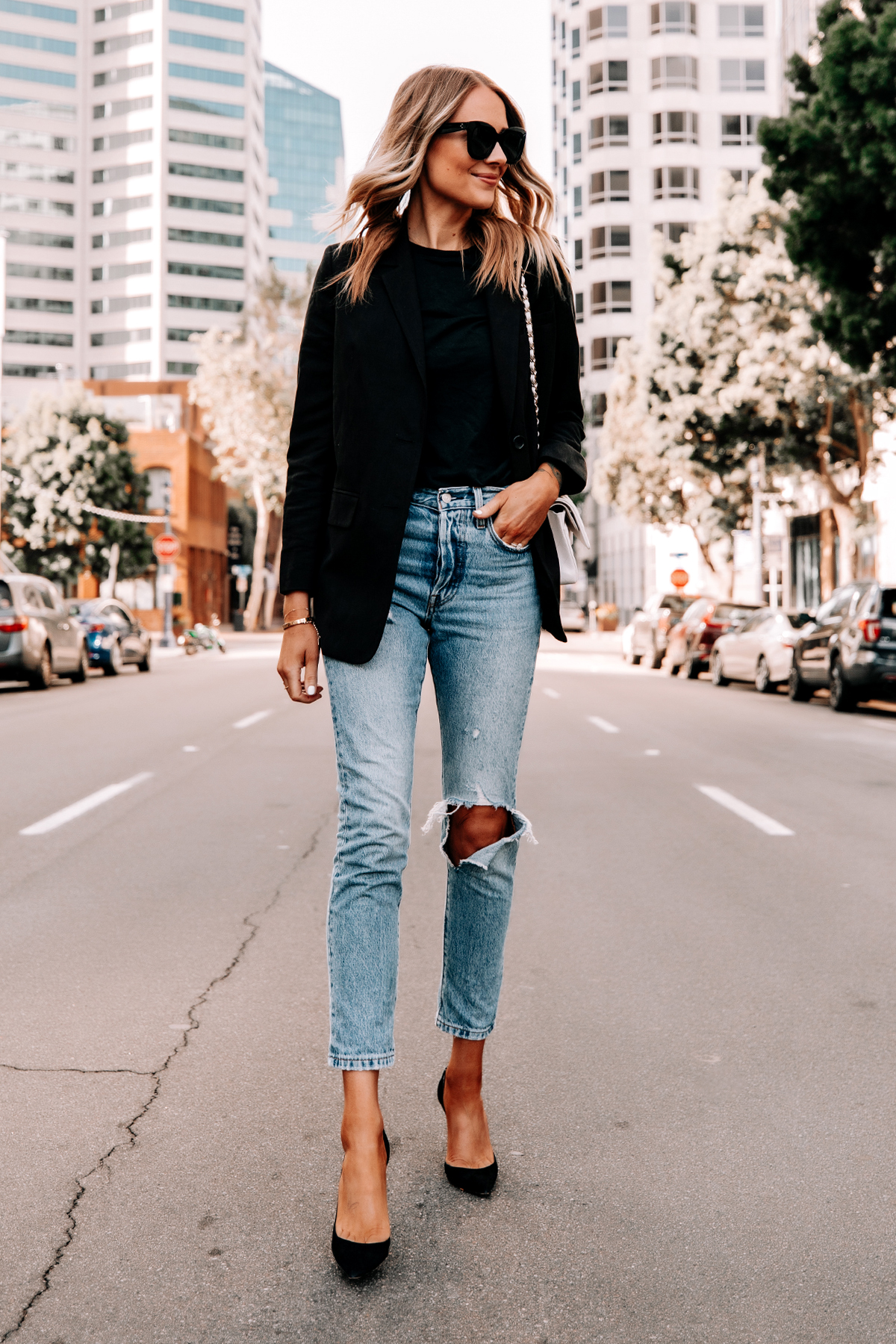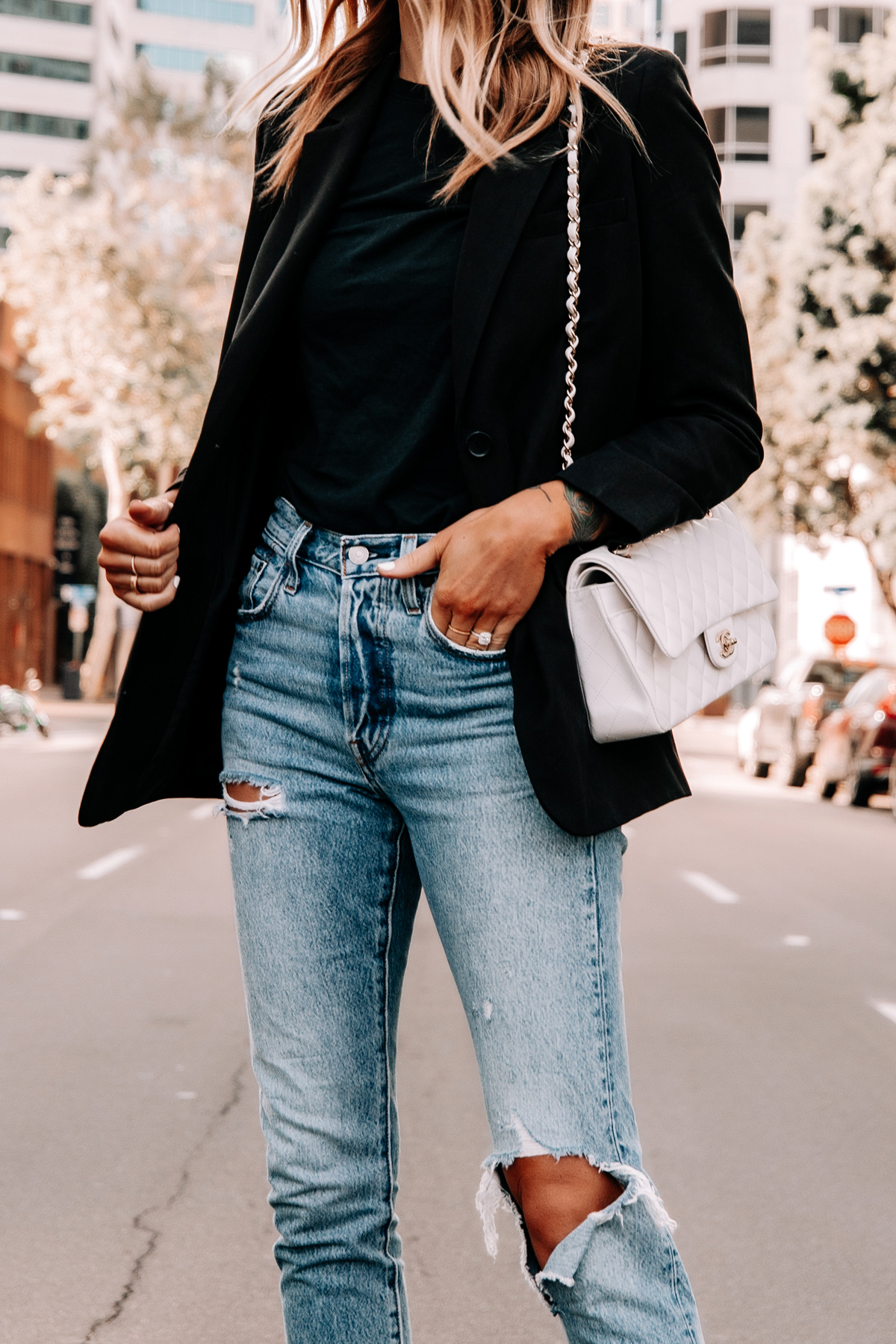 Photos: Arielle Levy
This post may contain affiliate links, meaning when you click the links and make a purchase, we receive a commission.