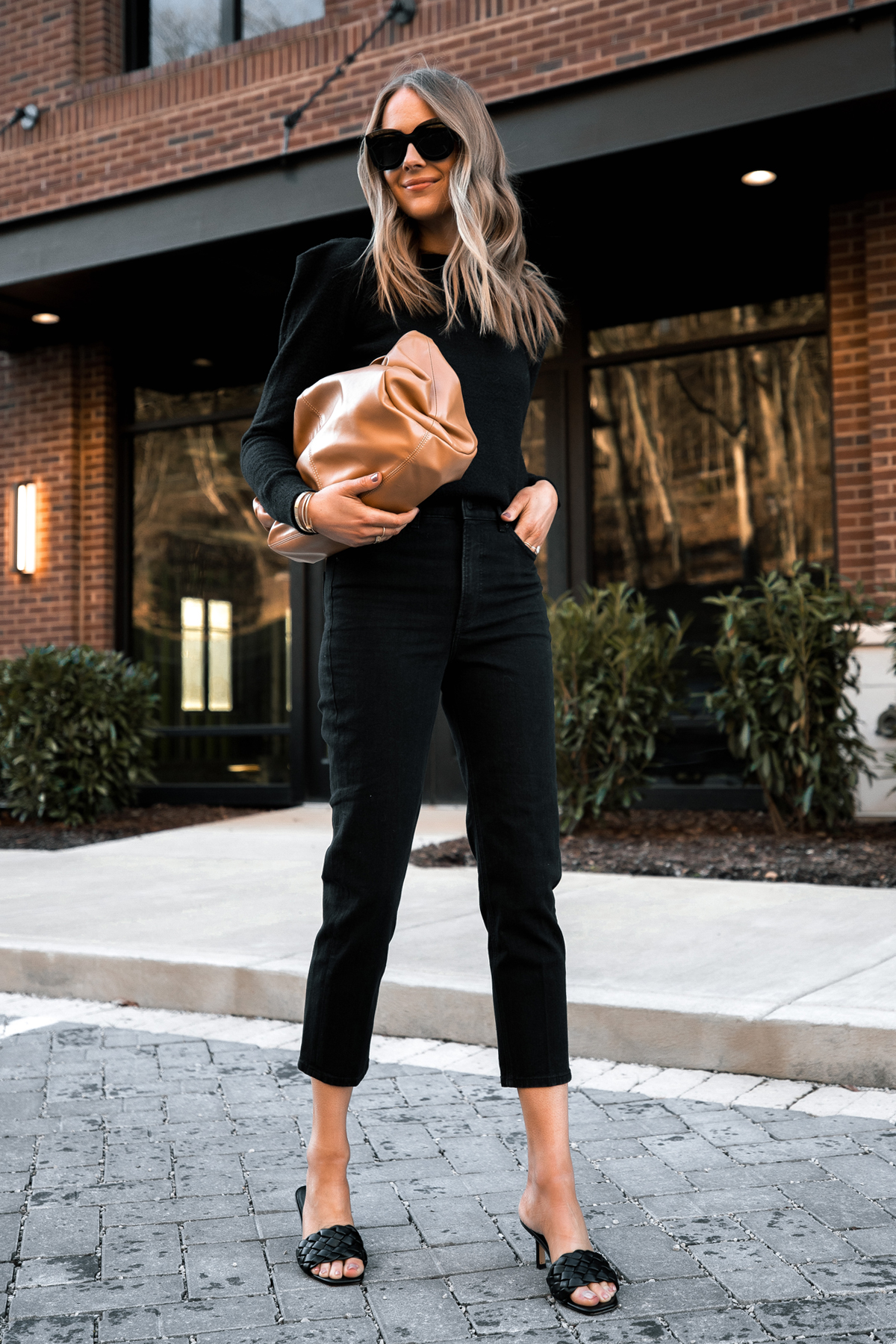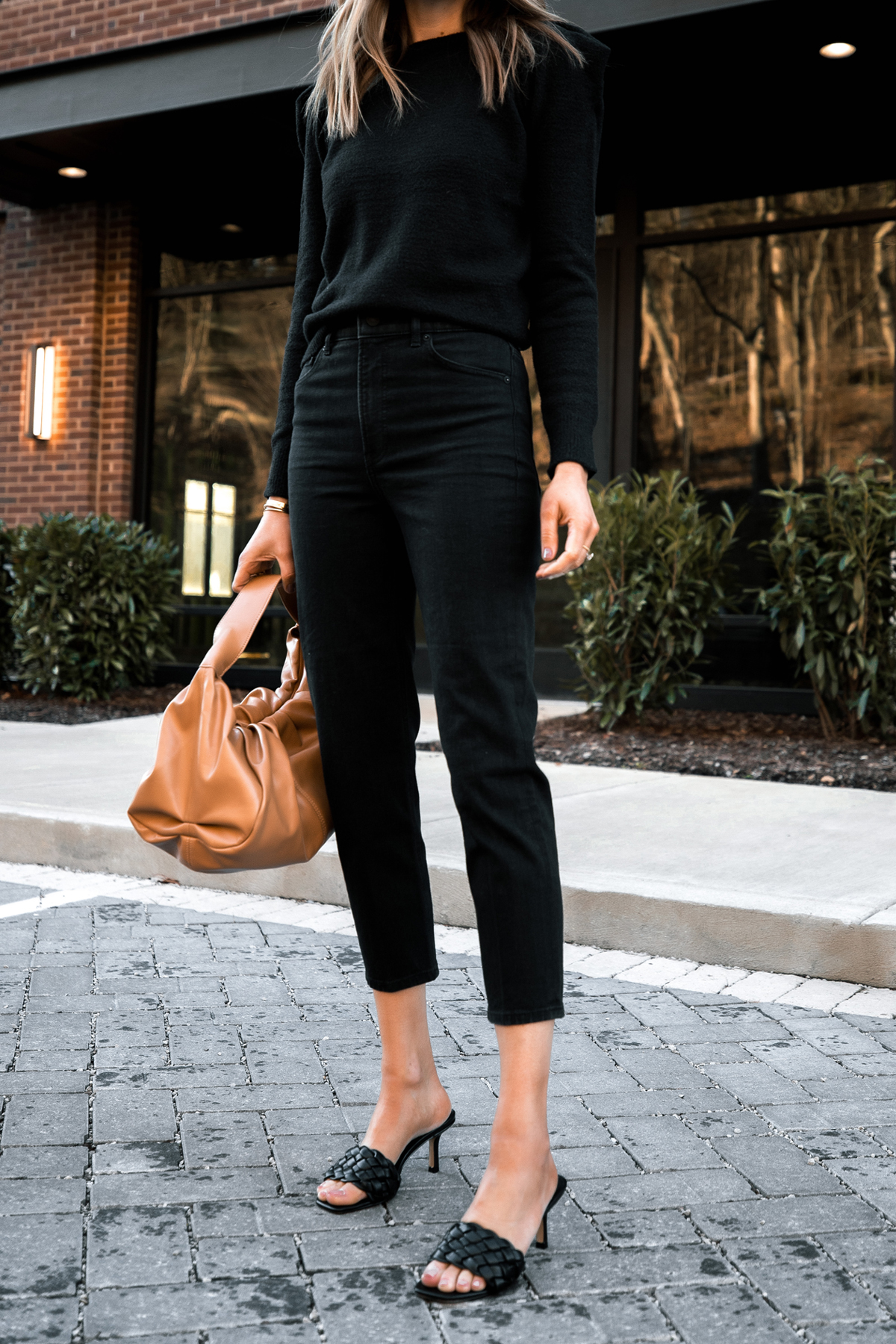 A big reason I love Express is because they have it all and it's almost always on sale. When it comes to shopping trends but saving money, Express really is a one-stop shop. Today's look is head-to-toe black and all from Express, featuring a pair of their super high waisted black mom jeans.
While Gen Z and millenials duke it out online about whether or not skinny jeans are out, we might as well pay attention to mom jeans. In my opinion, mom jeans are very flattering. They're high waisted, which draws in your curves and accentuates your butt! Mom jeans are typically high rise and fit snuggly through your waist and hips, loosening up when they reach your thighs and legs. When you're considering mom jeans vs straight jeans or mom jeans vs boyfriend jeans, there are definite differences in fit! Straight jeans are straight up and down throughout, whereas boyfriend jeans are much looser all over.
There's also endless ways to create mom jeans outfits! If you're wondering how to style them, it's truly up to you. For this look, I went with a black puff sleeve sweater along with black mom jeans without rips for a monochrome look! I even slid on a pair of these amazing quilted heels from Express to match. To break up the all-black just a bit, I grabbed this slouched hobo handbag in a gorgeous camel color and was ready to go!
Mom jeans aren't going out of style anytime soon, I can promise you that. So grab yourself a pair of mom jeans and heels from Express to look on trend but stay super comfortable!
Mom Jeans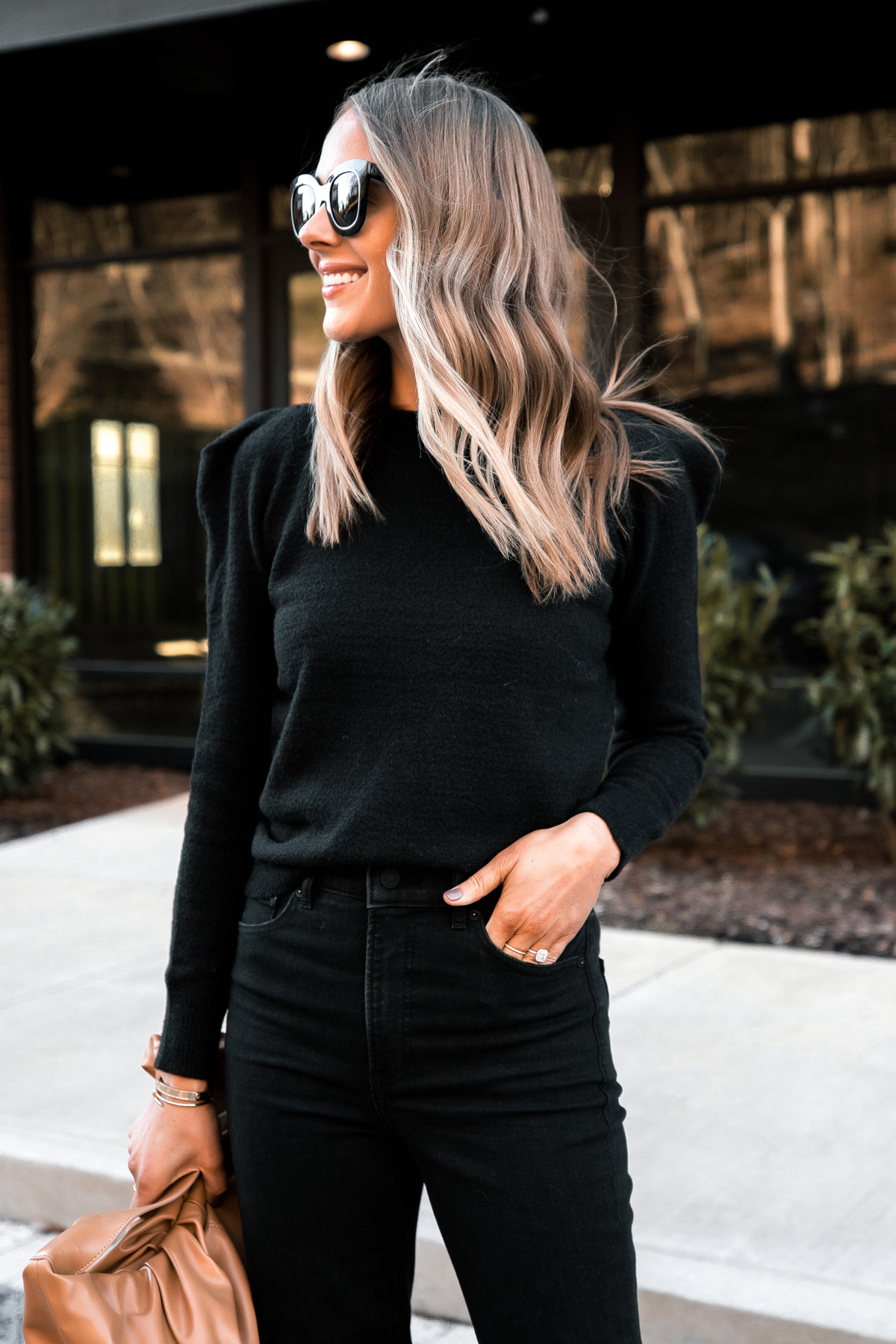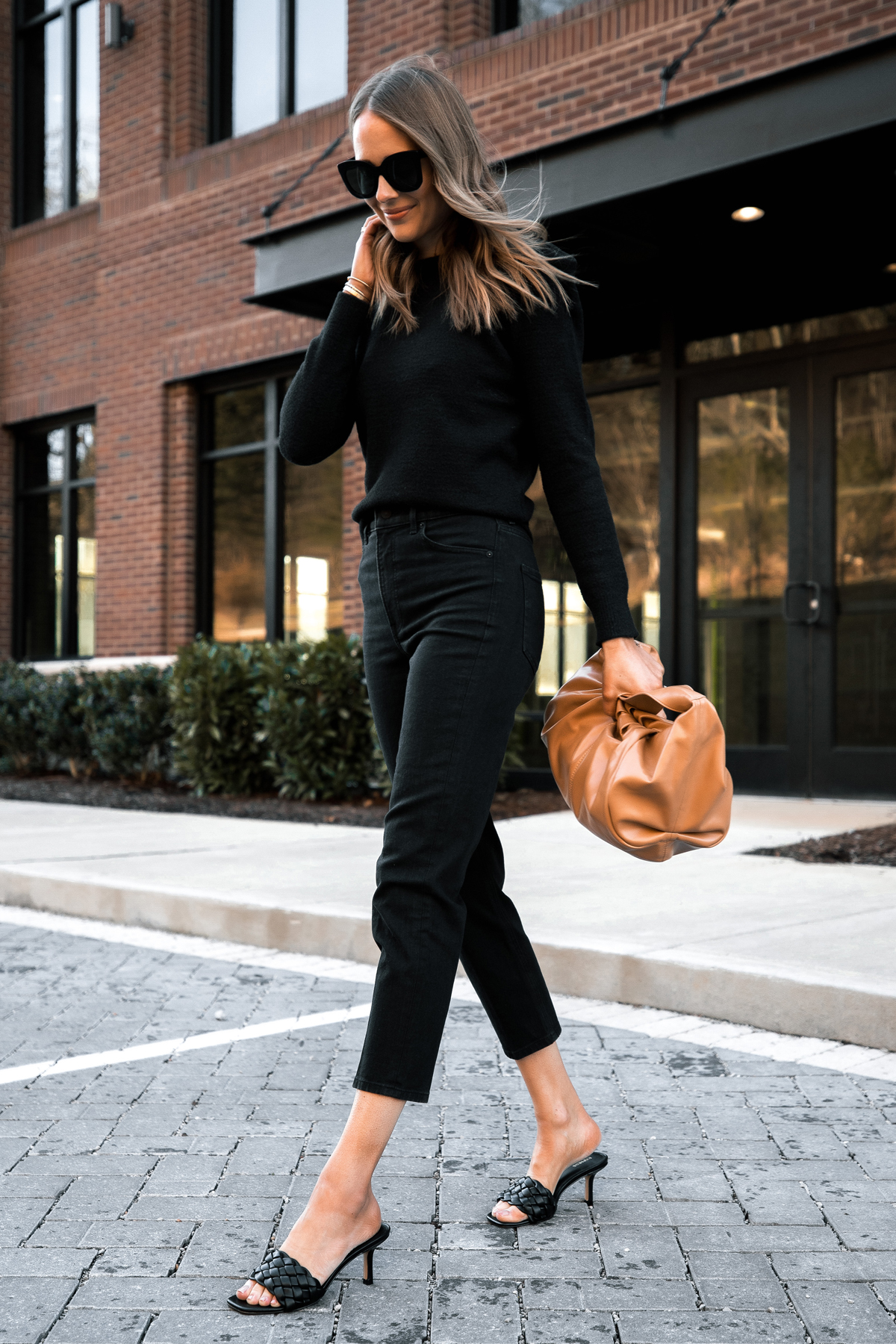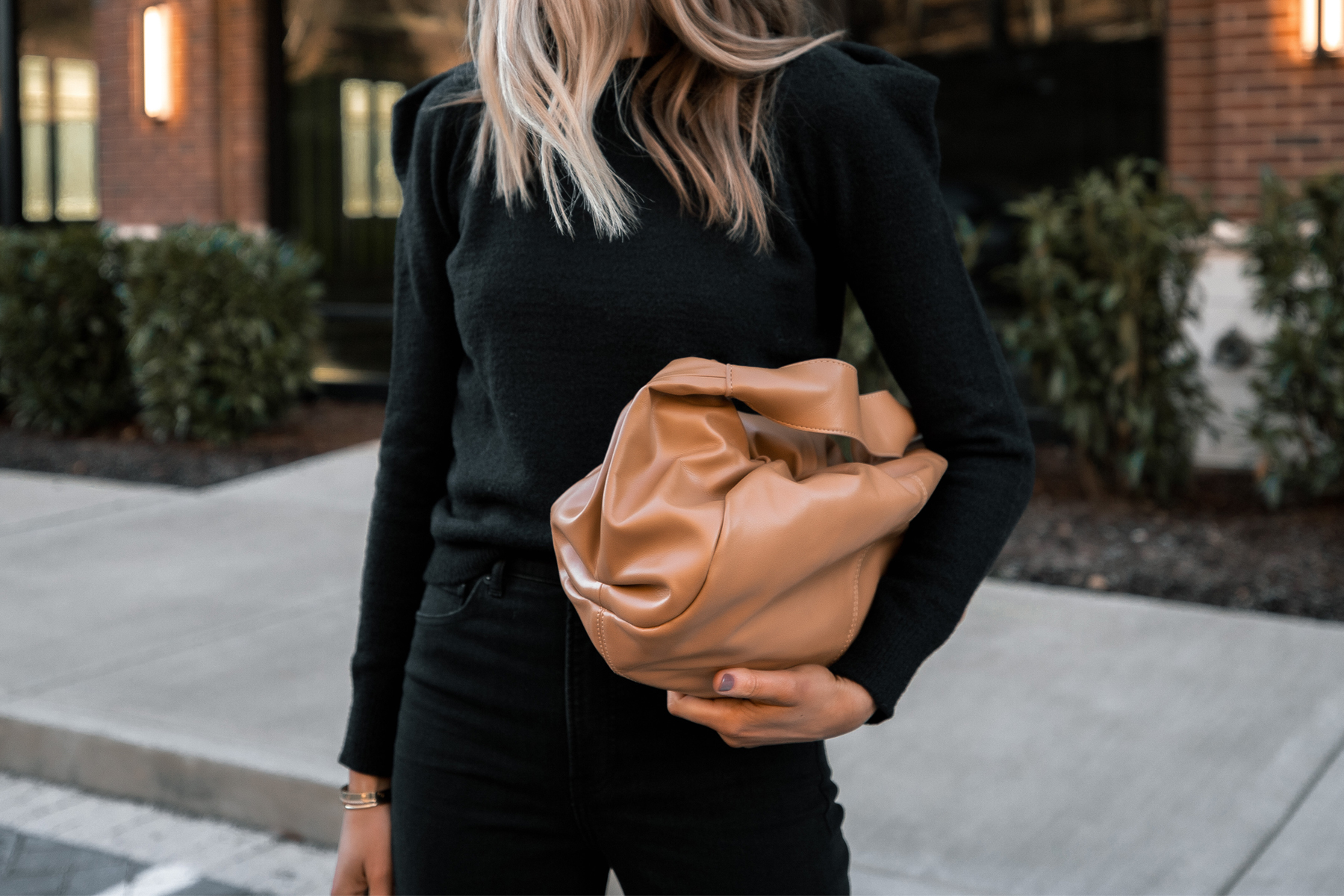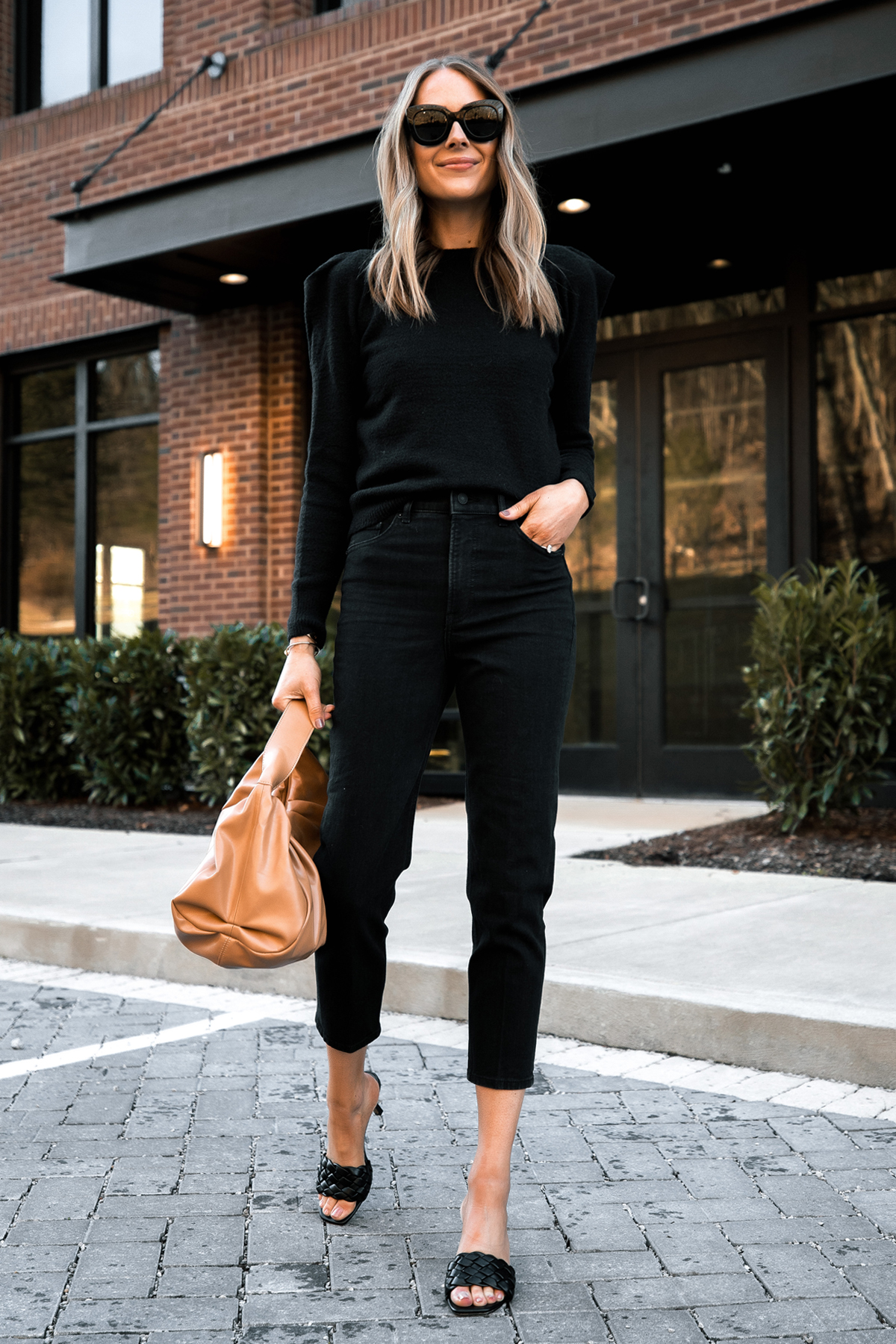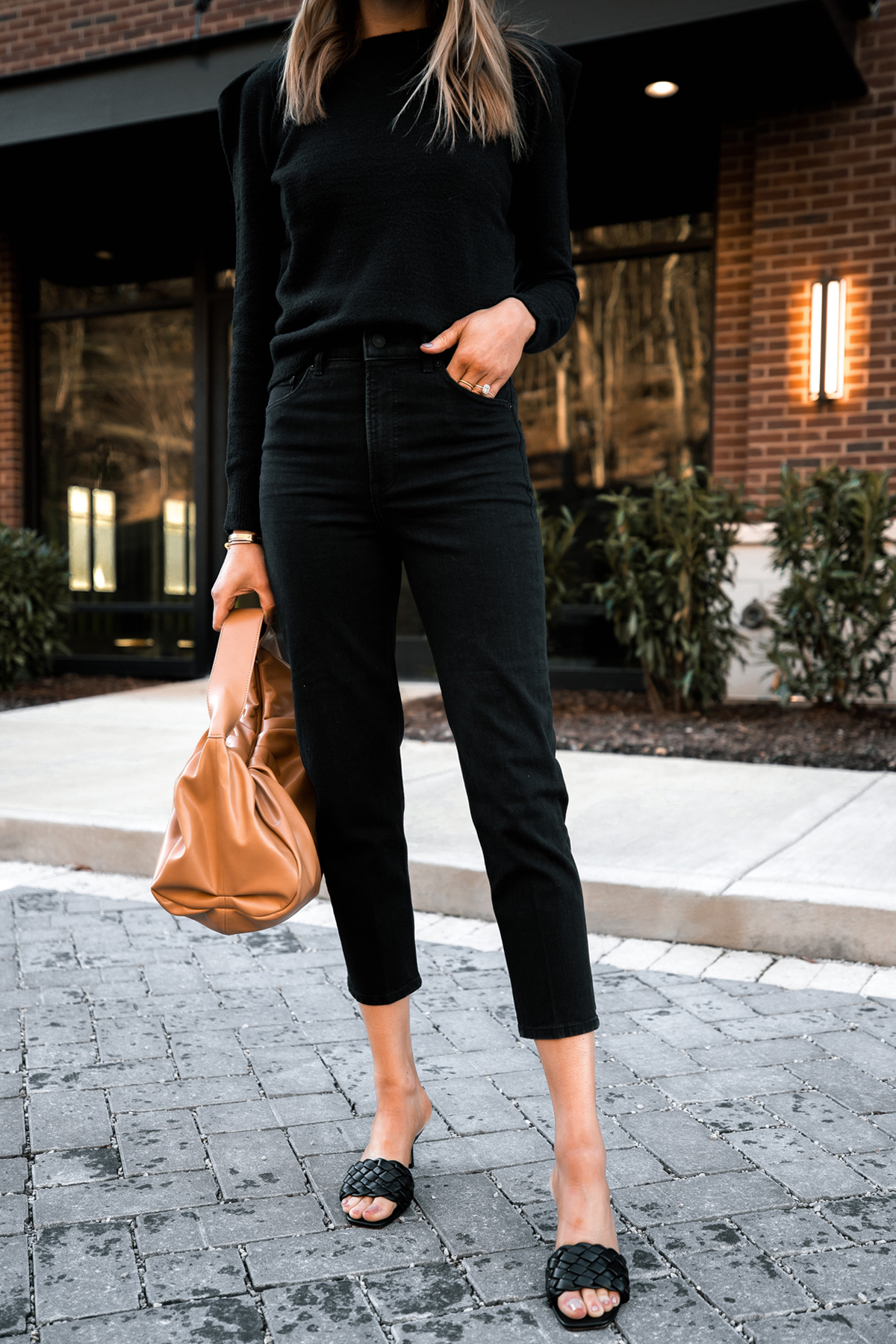 A special thank you to Express for sponsoring this post. All thoughts and opinions are my own.
This post may contain affiliate links, meaning when you click the links and make a purchase, we receive a commission.