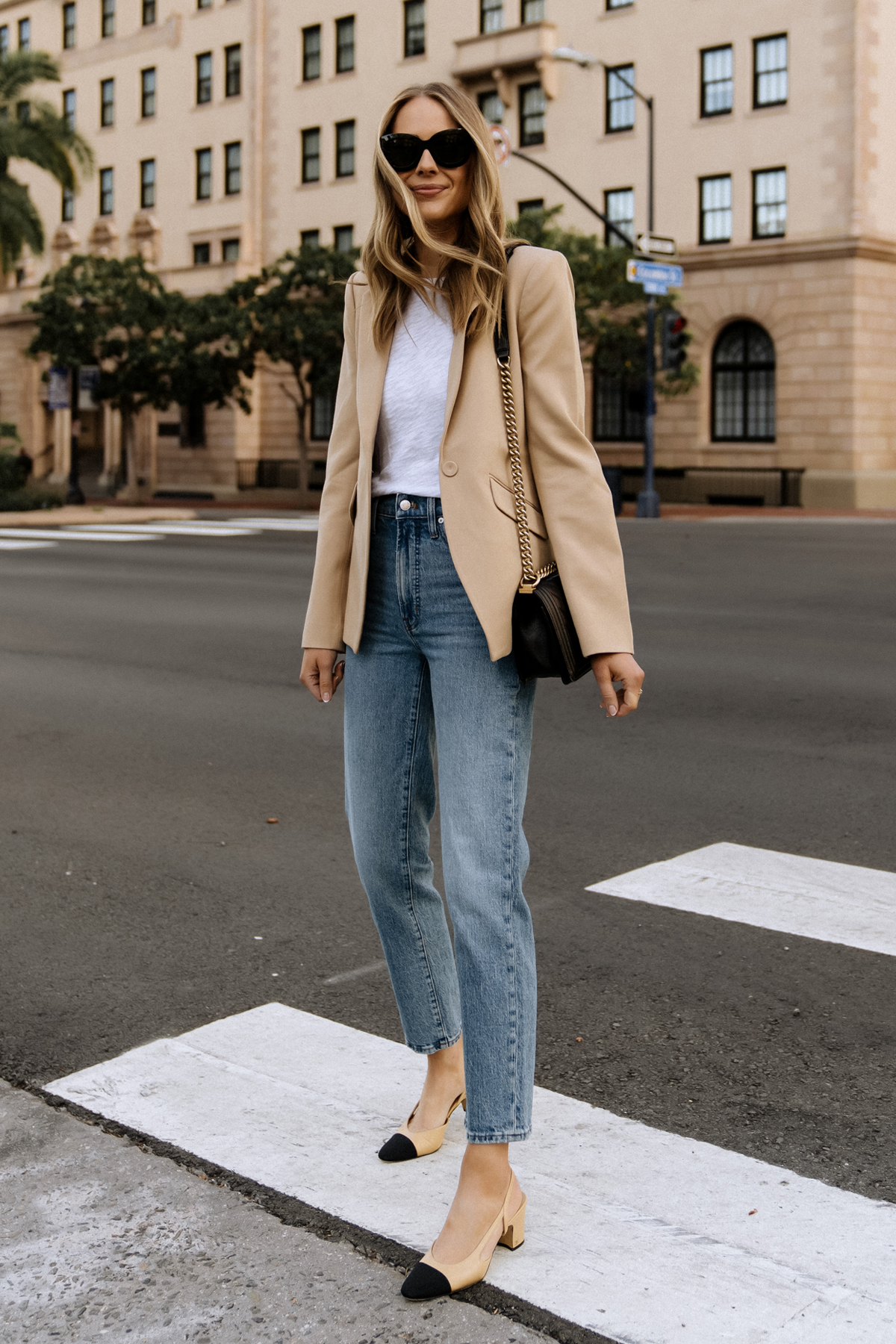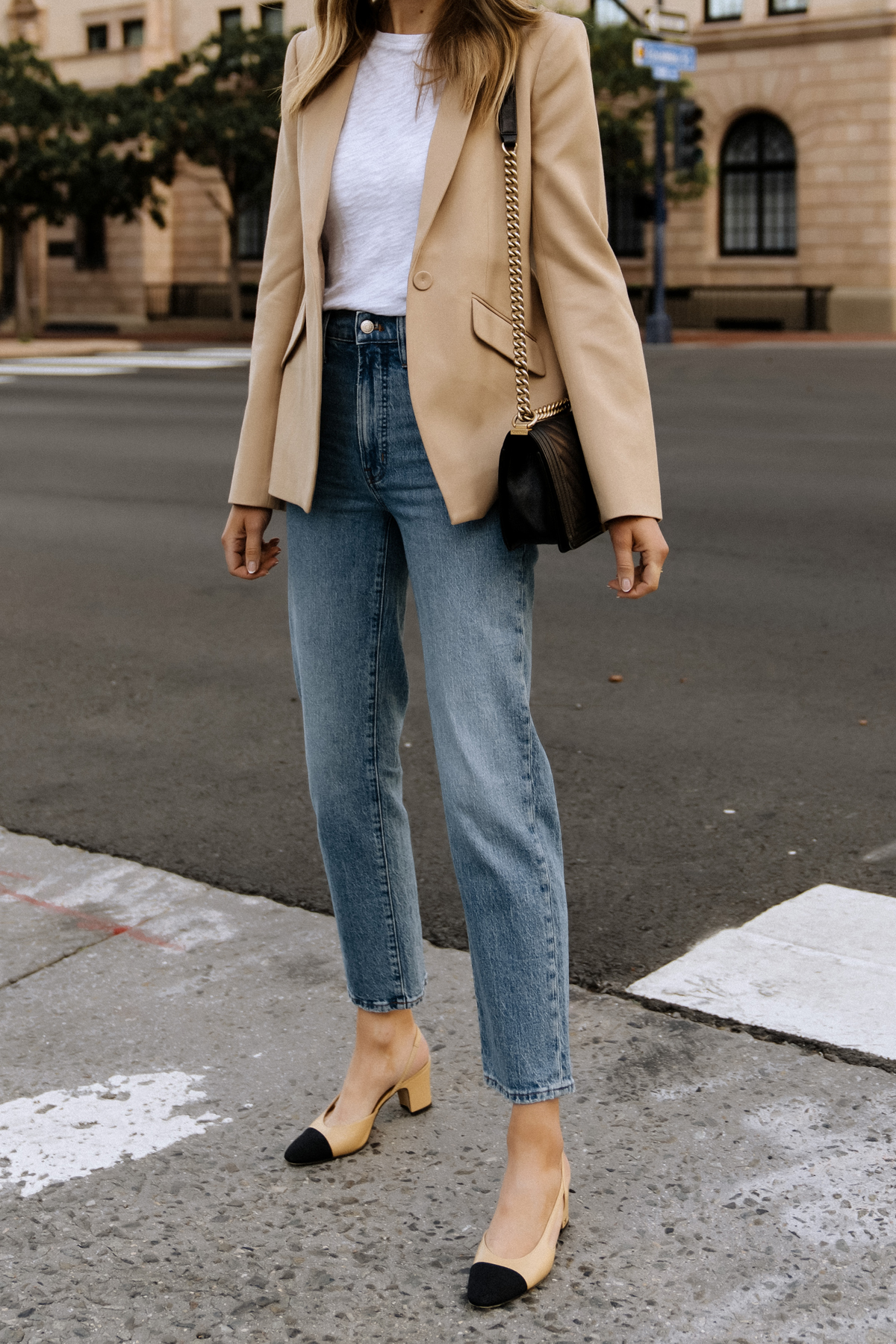 Today's post could not be more timely. You guys know how much I love Nordstrom—it's been my go-to since day one. Whether it's for a special occasion, some new athleisure motivation, or a classic everyday look, I know I can always find exactly what I'm looking for at Nordstrom!
I say today's post is timely because I just launched my capsule wardrobe for spring 2022 this week, and this entire look is from Nordstrom and each piece is featured in my capsule wardrobe: the slim fit blazer, the perfect white tee, a new pair of everyday jeans I'm loving, and classic slingback pumps! Just goes to show how versatile Nordstrom and my capsule really are.
The blazer is by Favorite Daughter and the angled pockets create such a flattering cut and magically draw in your waist a bit more. It's the perfect sleek blazer to put on for a waist-up Zoom call or wear into the office for a perfect business casual blazer outfit. For this look in particular, I paired it with the white t-shirt you've probably read about 1,000 times before on my site, some two tone slingbacks, and these Madewell perfect vintage straight jeans to create a full women's camel blazer outfit!
This is just one of many examples of how to wear a blazer with jeans and heels, and it was done with all Nordstrom and my spring 2022 spring capsule wardrobe pieces!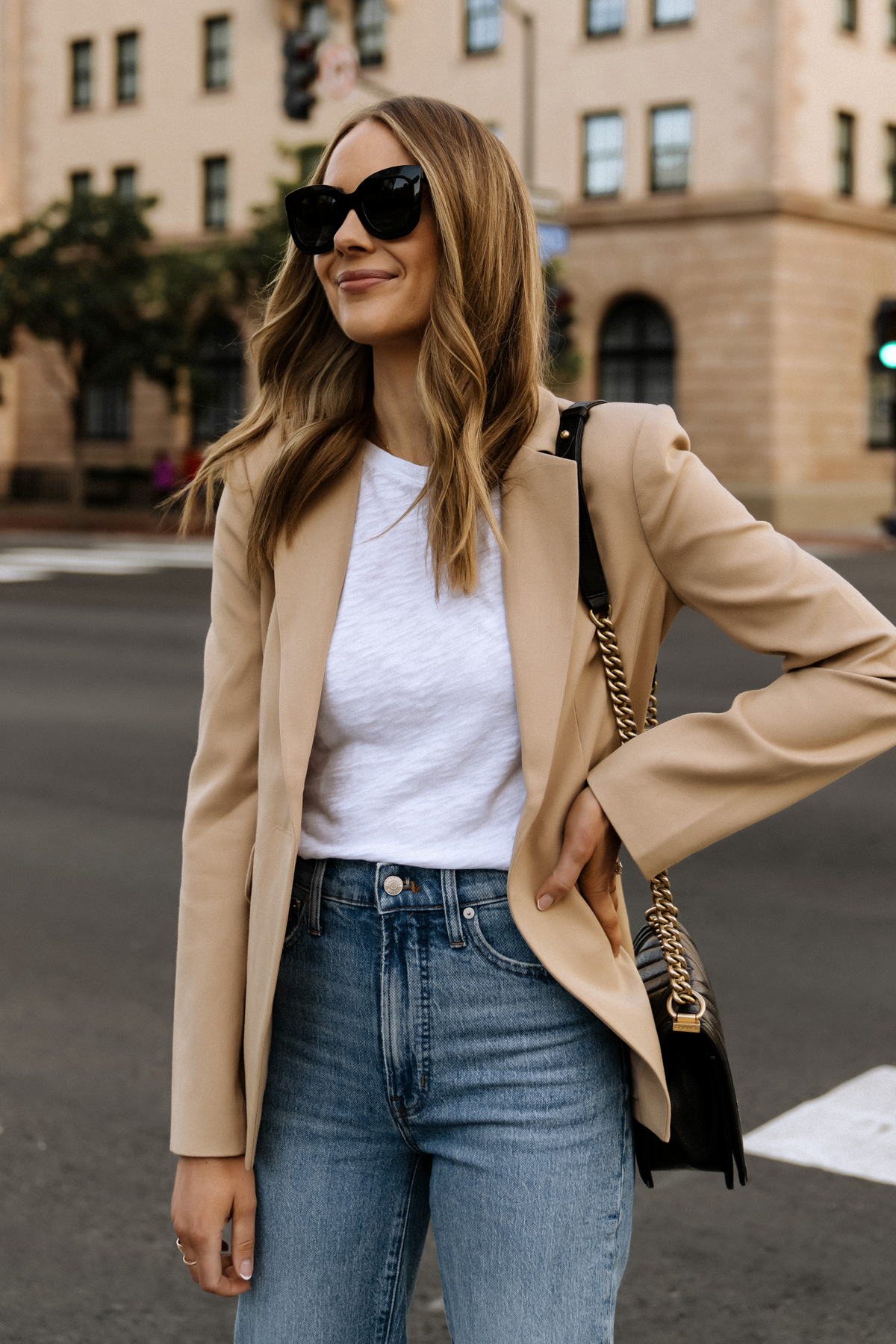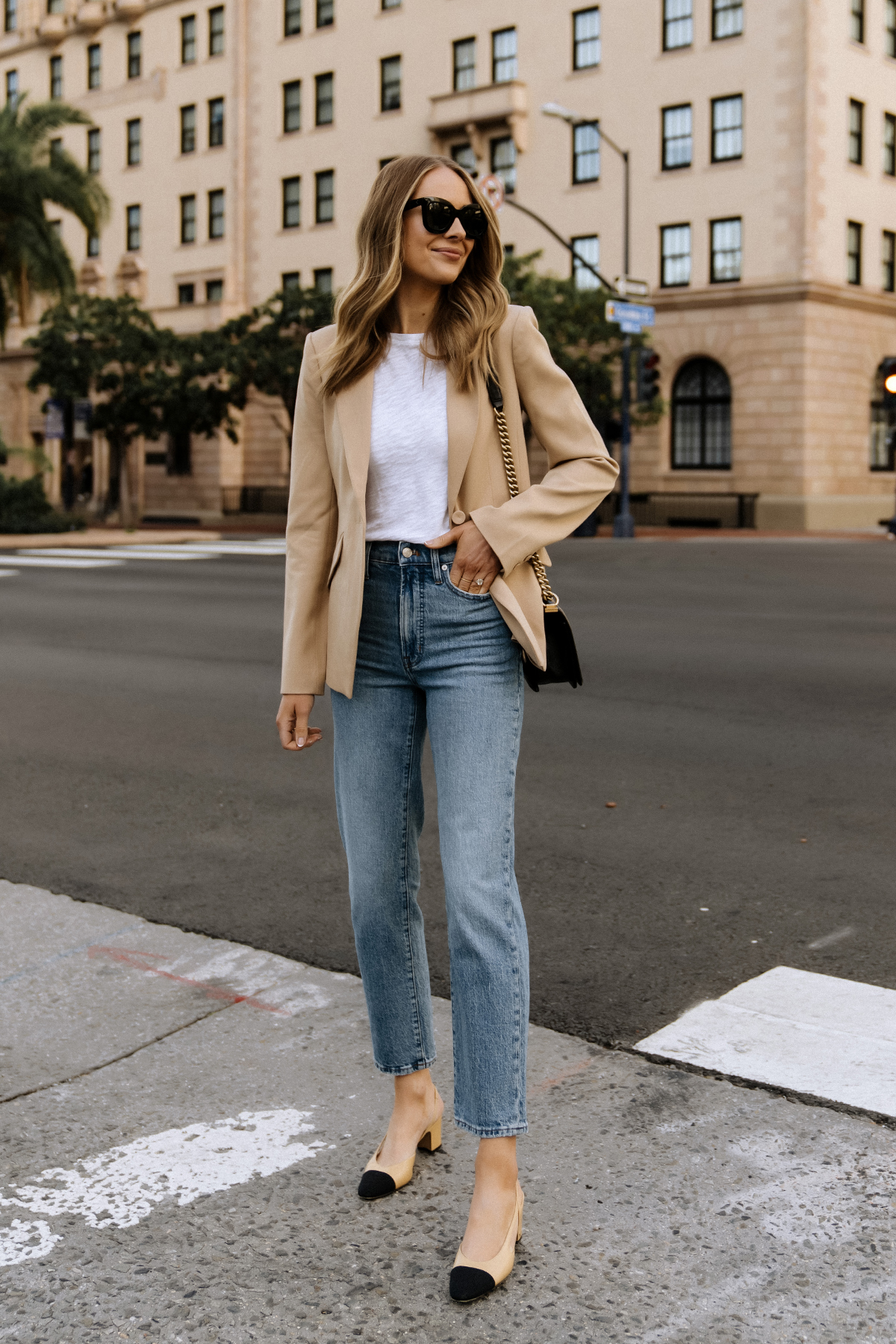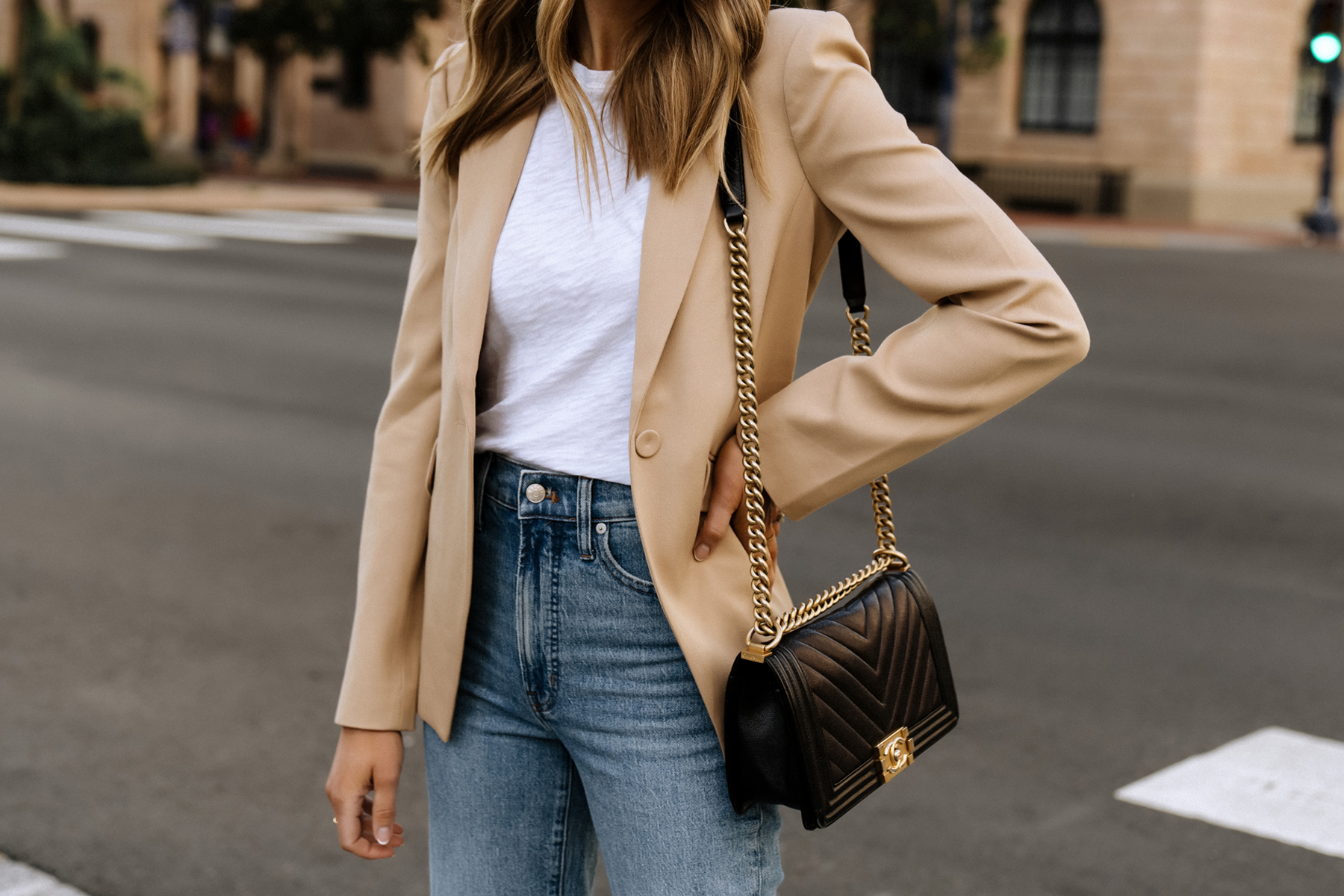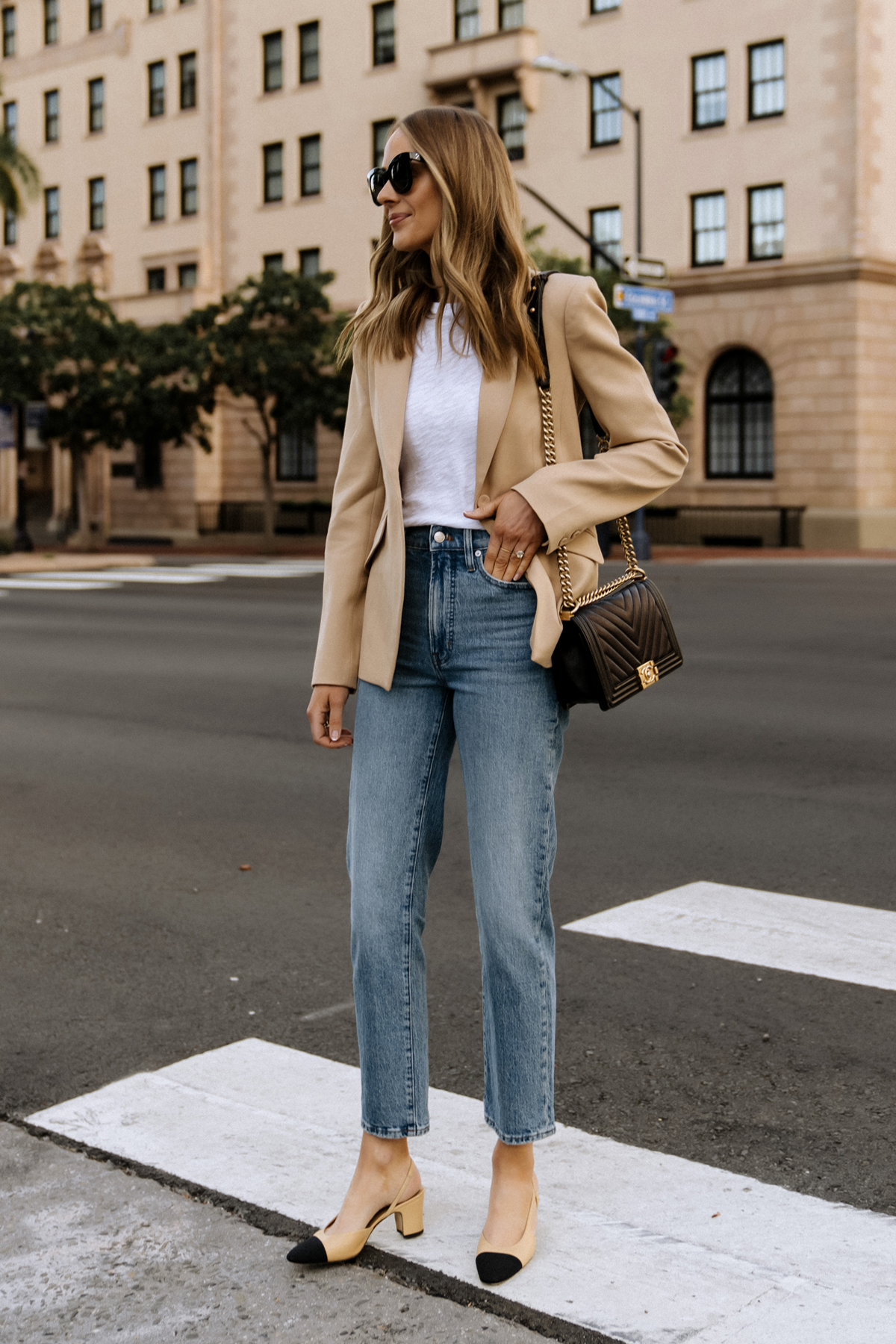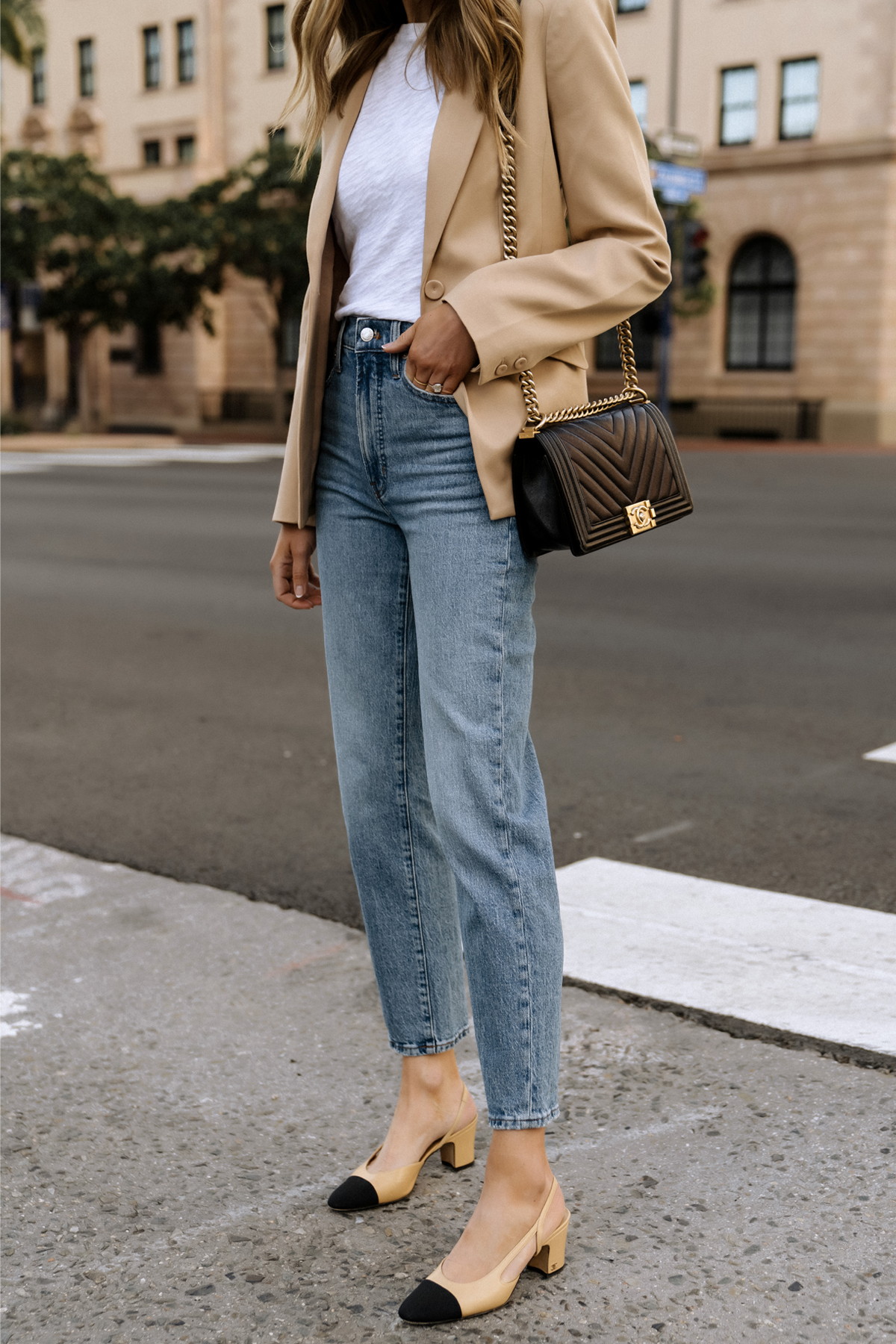 Photos: Arielle Levy
A special thank you to Nordstrom for sponsoring this post. All thoughts and opinions are my own.
This post may contain affiliate links, meaning when you click the links and make a purchase, we receive a commission.