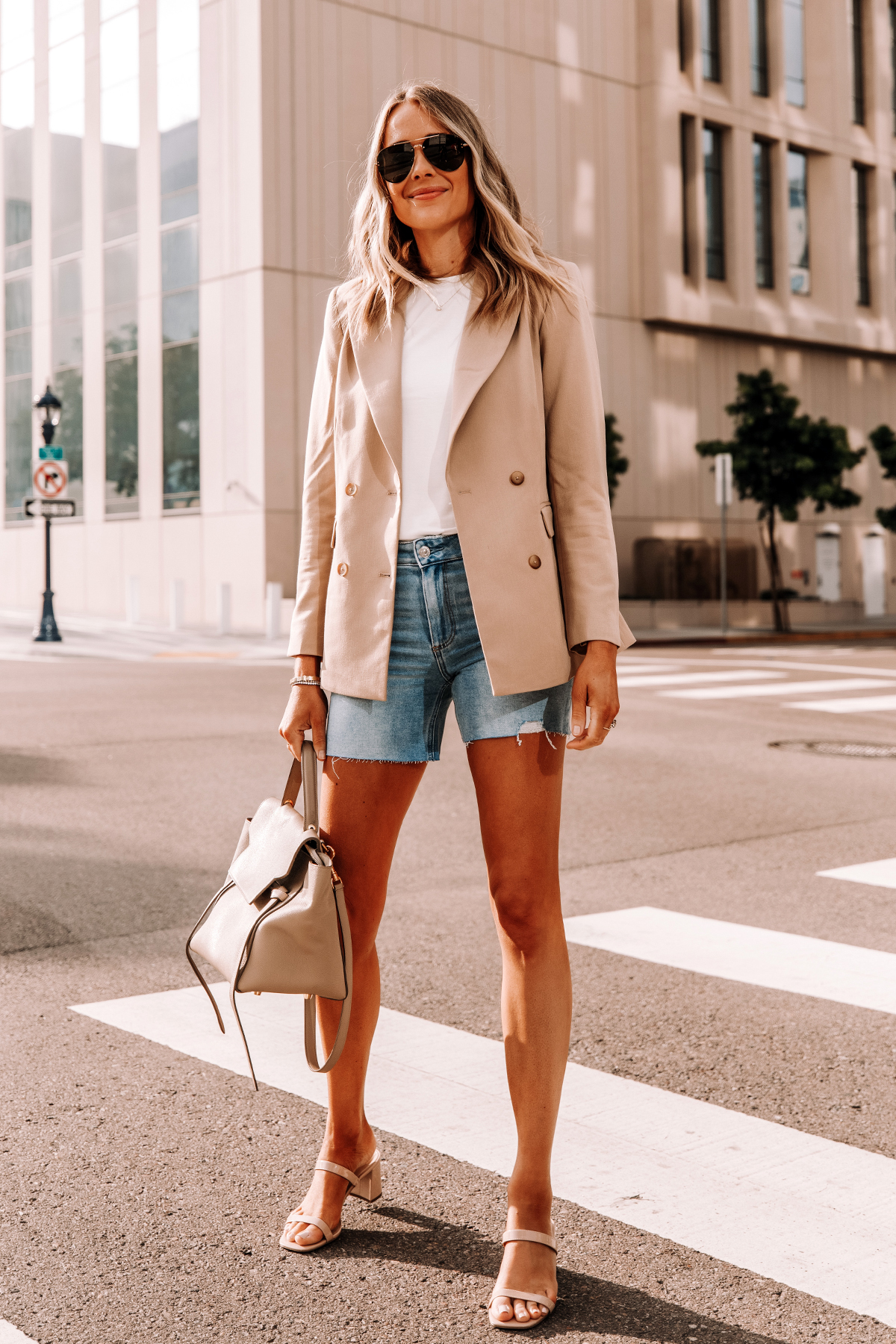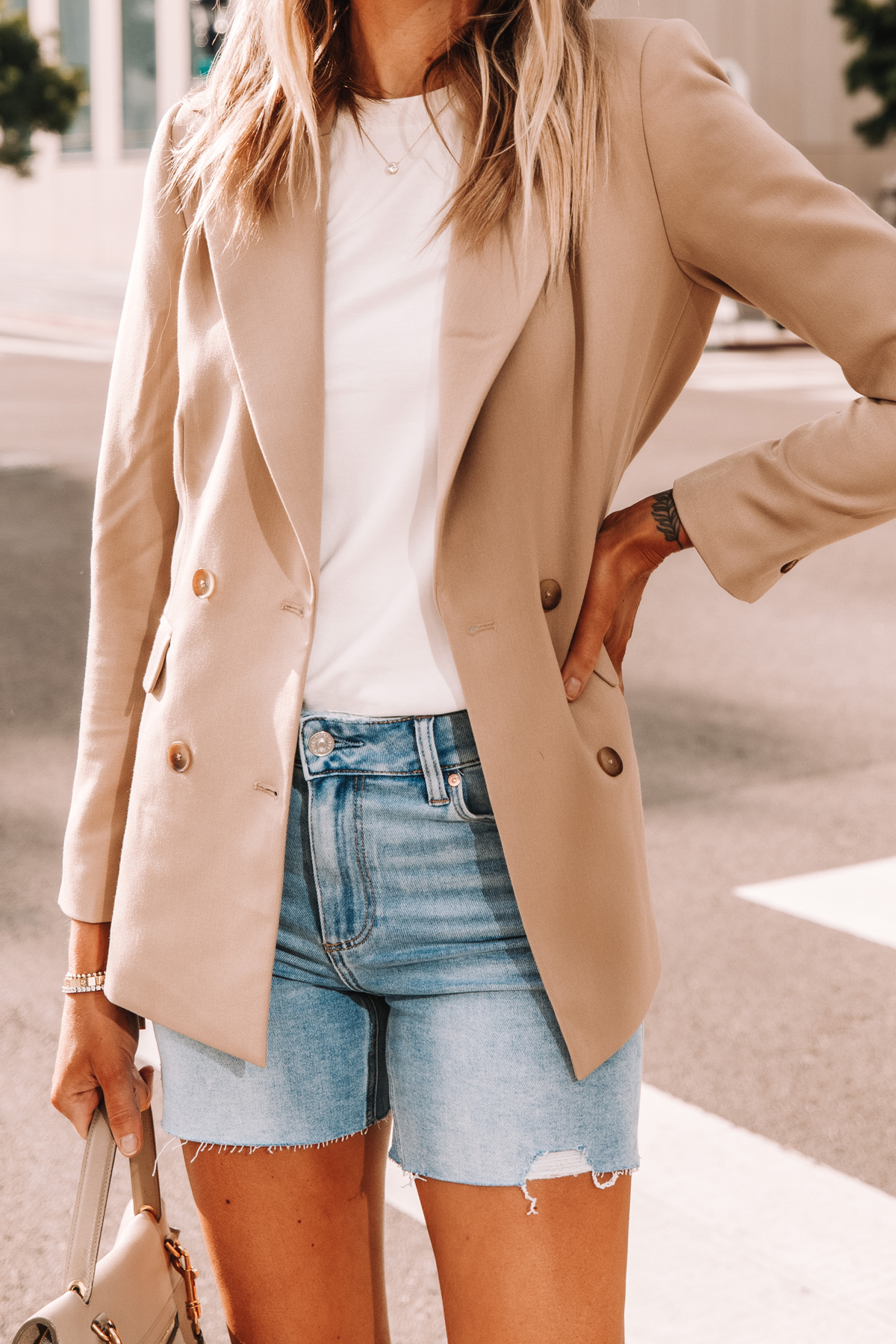 Blazers in the summertime?! It sounds crazy, I know. But it's 100% possible and I 100% support it! 
One of my favorite places to shop for familiar brands and to discover new brands is Verishop. If you're hearing about Verishop for the first time, that's okay. Verishop was created out of three needs: an inspiring place to shop, fast and free shipping, and an exciting way to discover new brands, and they nailed all three! They partner with brands globally to bring you the best of fashion, and this stunning double breasted blazer is a testament to that!
It's hard enough to find the perfect black blazer let alone a tan one, so this gorgeous camel blazer jacket knocked it out of the park for me. Sometimes during the summer, you need to pop your look up a notch, but cardigans and even the tried and true jean jacket won't do the trick. Blazers are so versatile in that sense; they can be styled for any season in any way, and summer is no exception. I paired this gorgeous tan blazer from Verishop with casual jean shorts by PAIGE (also from Verishop) for a sleek, sophisticated summertime look that can take you from a full day in the office to happy hour on a patio in a snap.
Verishop is celebrating its first birthday this weekend and is gifting us (on THEIR birthday) with 25% off women's and men's categories! So if you're looking for casual blazers to wear this summer or really anything under the sun, check them out and shop while you save. Plus, it's fast and free shipping, which is always the biggest seller for me when it comes to online shopping!
Use code BIRTHDAY for 25% off apparel & accessories and 15% off home & beauty (ends 6/21/20).
Verishop Styles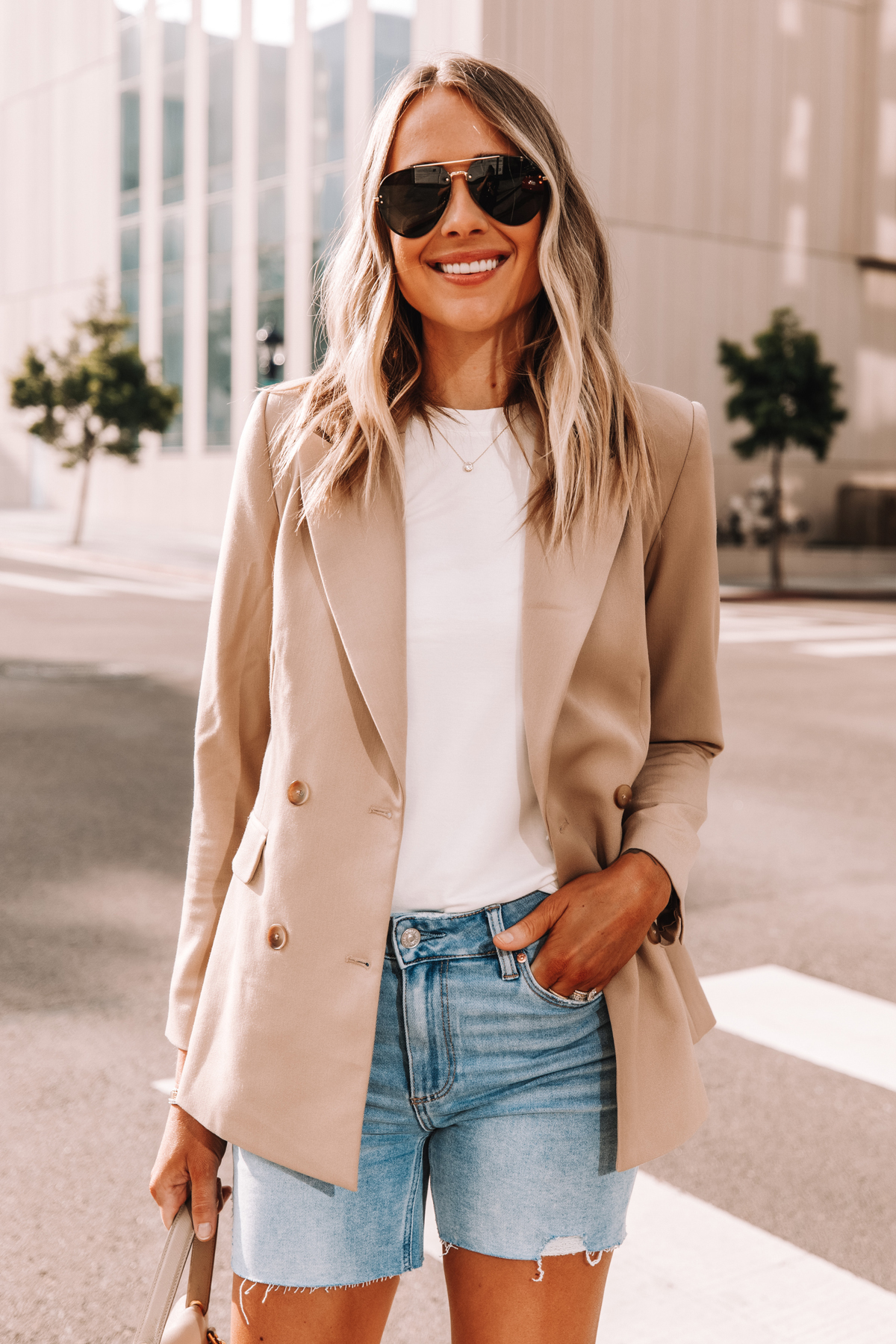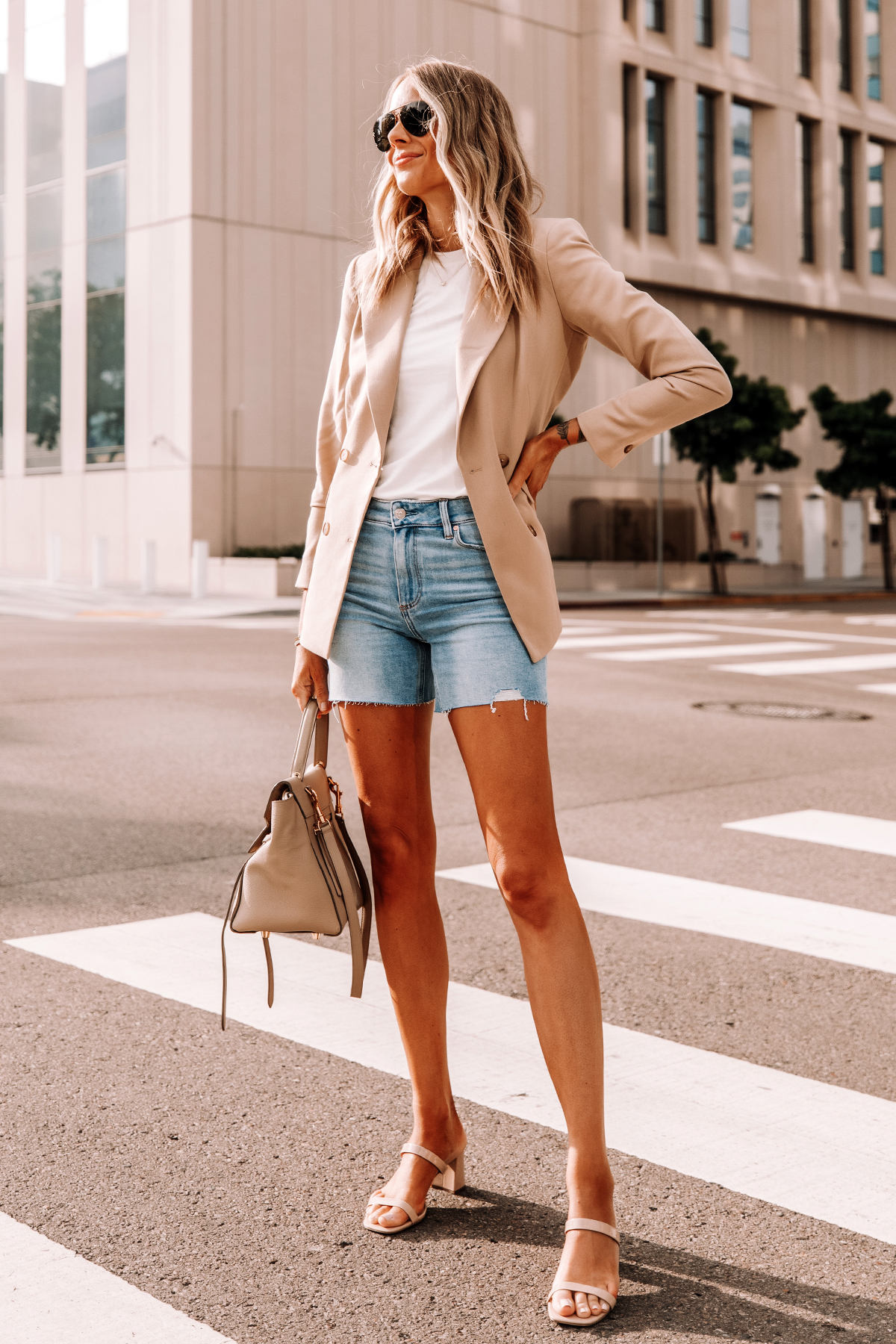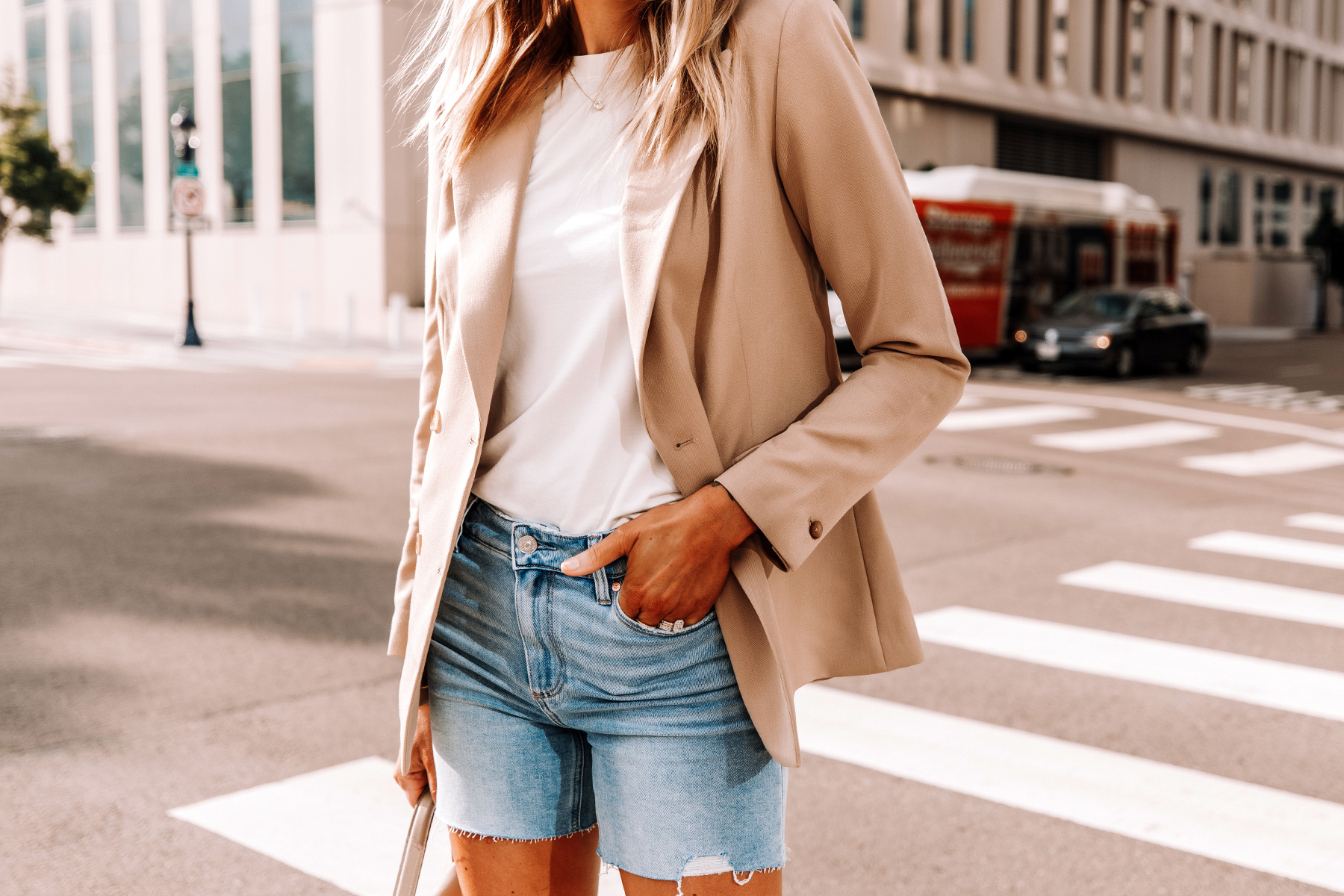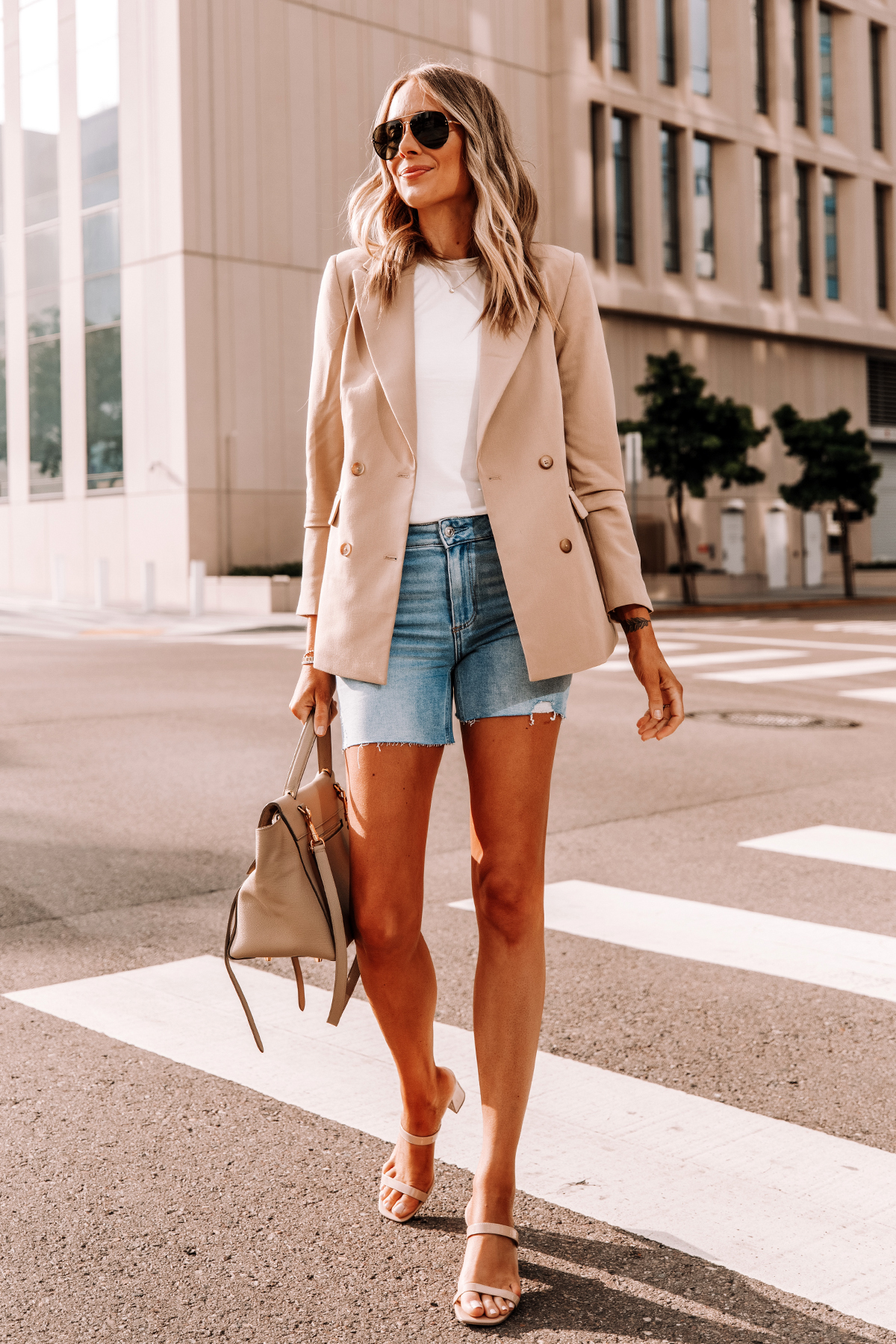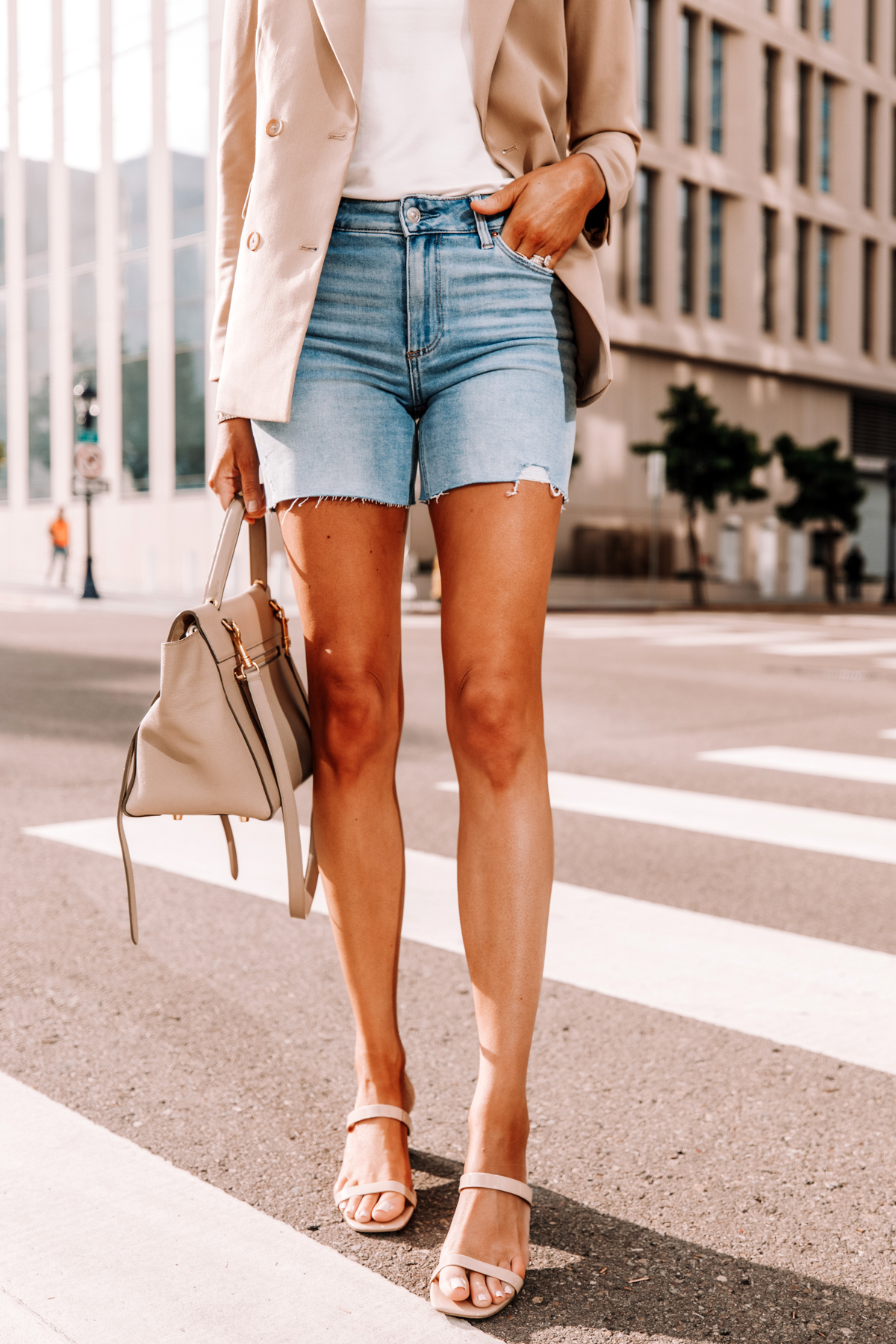 Photos: Arille Levy
A special thank you to Verishop for sponsoring this post. All thoughts and opinions are my own.
This post may contain affiliate links, meaning when you click the links and make a purchase, we receive a commission.