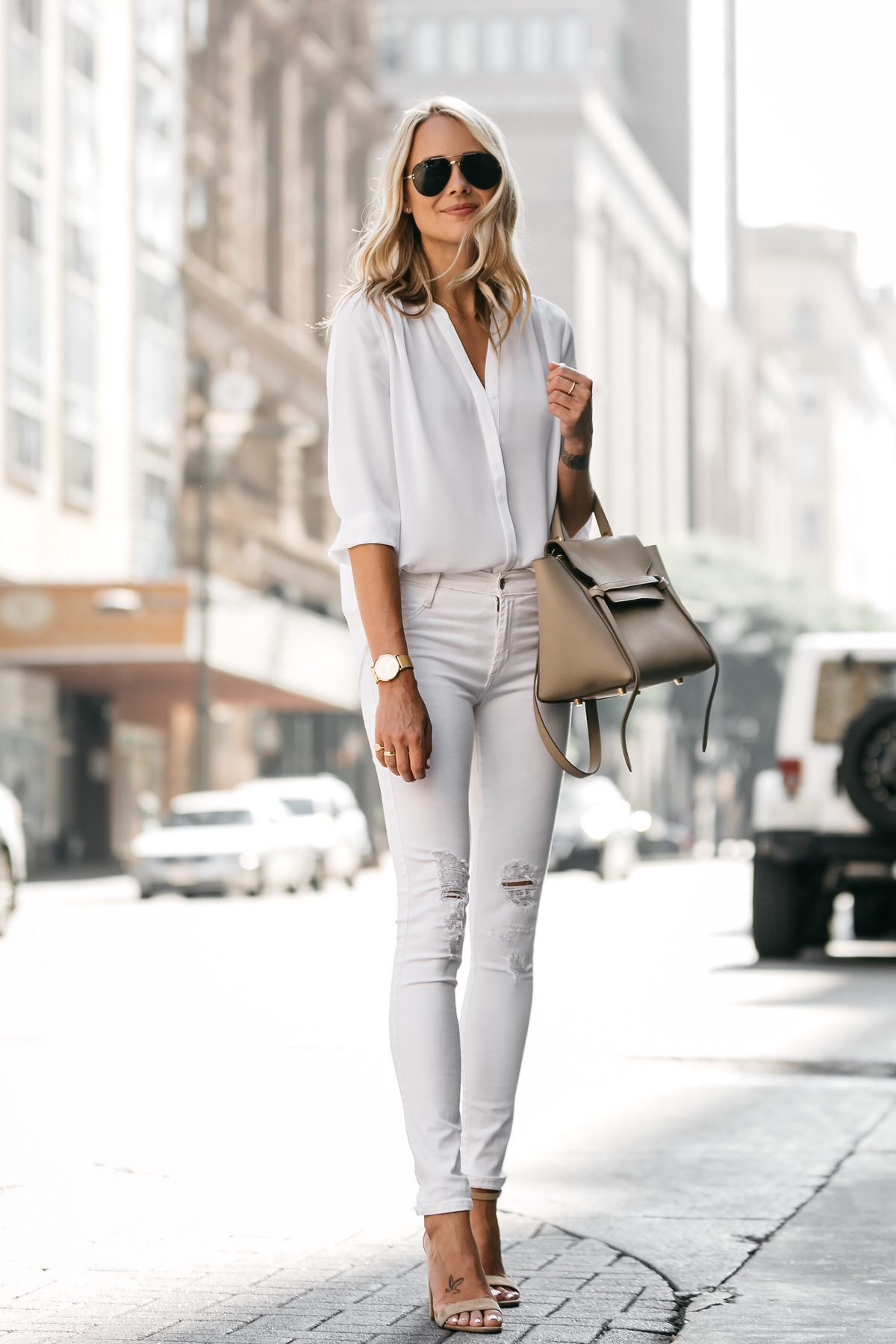 [pipdig_left]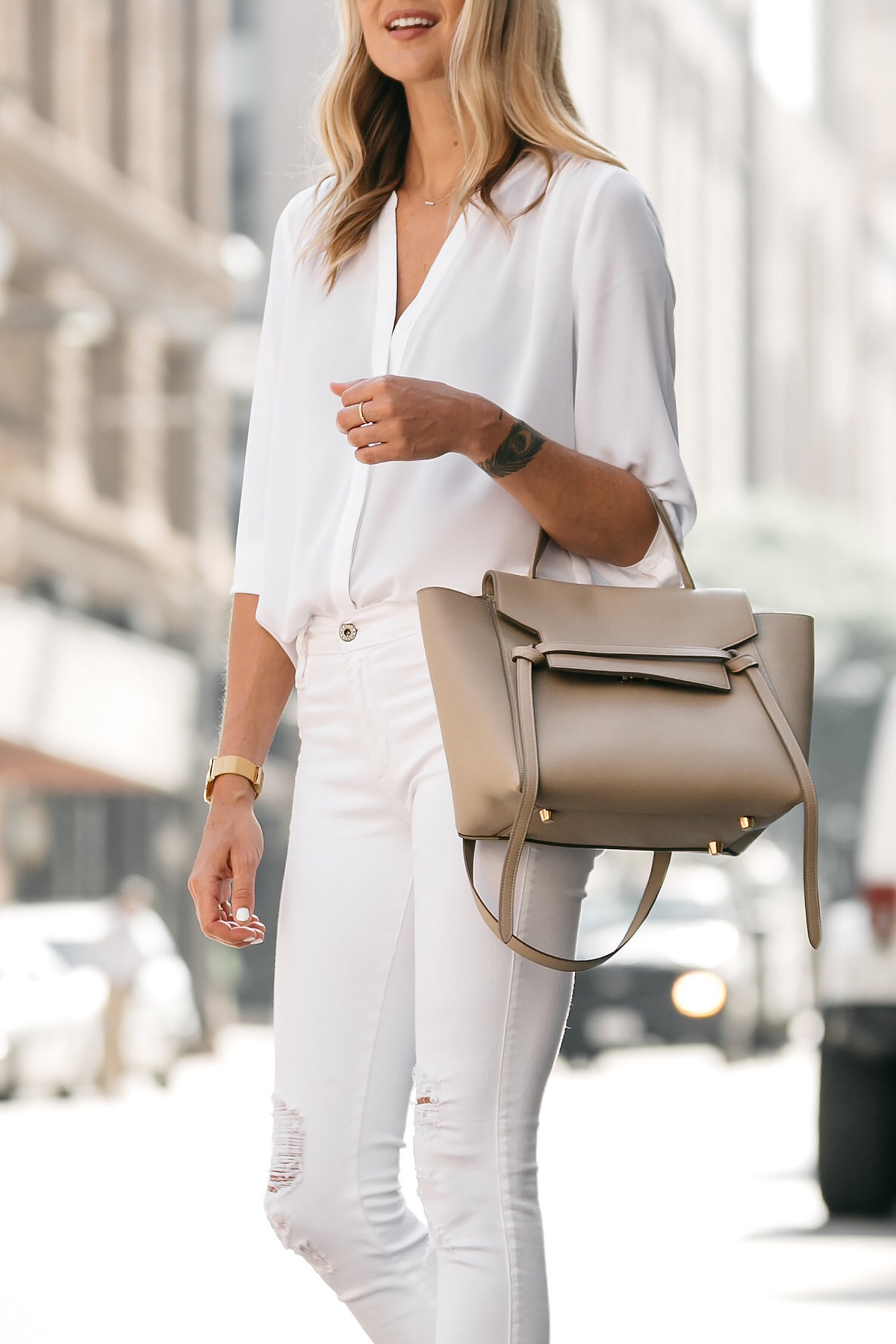 [/pipdig_left]
[pipdig_right]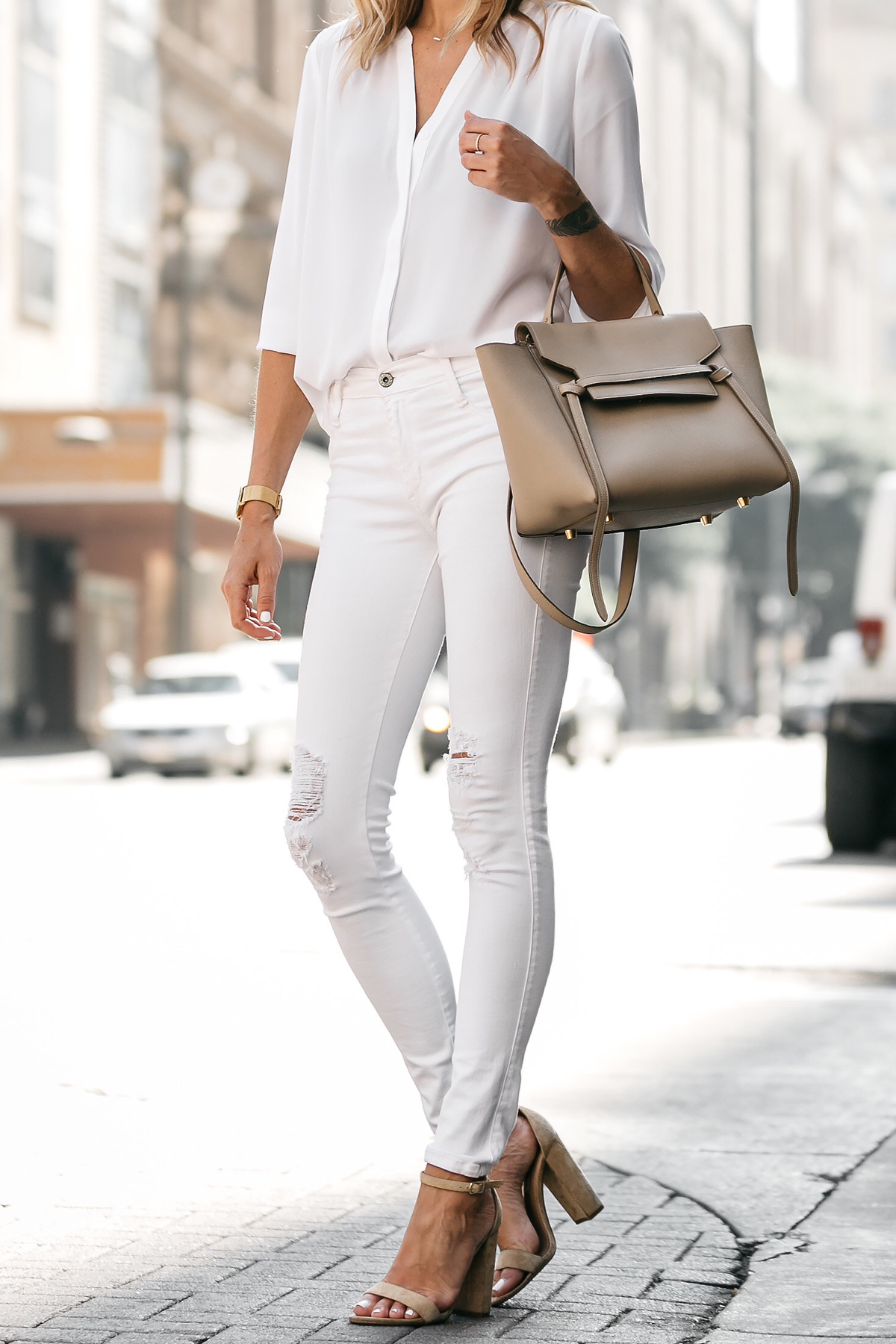 [/pipdig_right]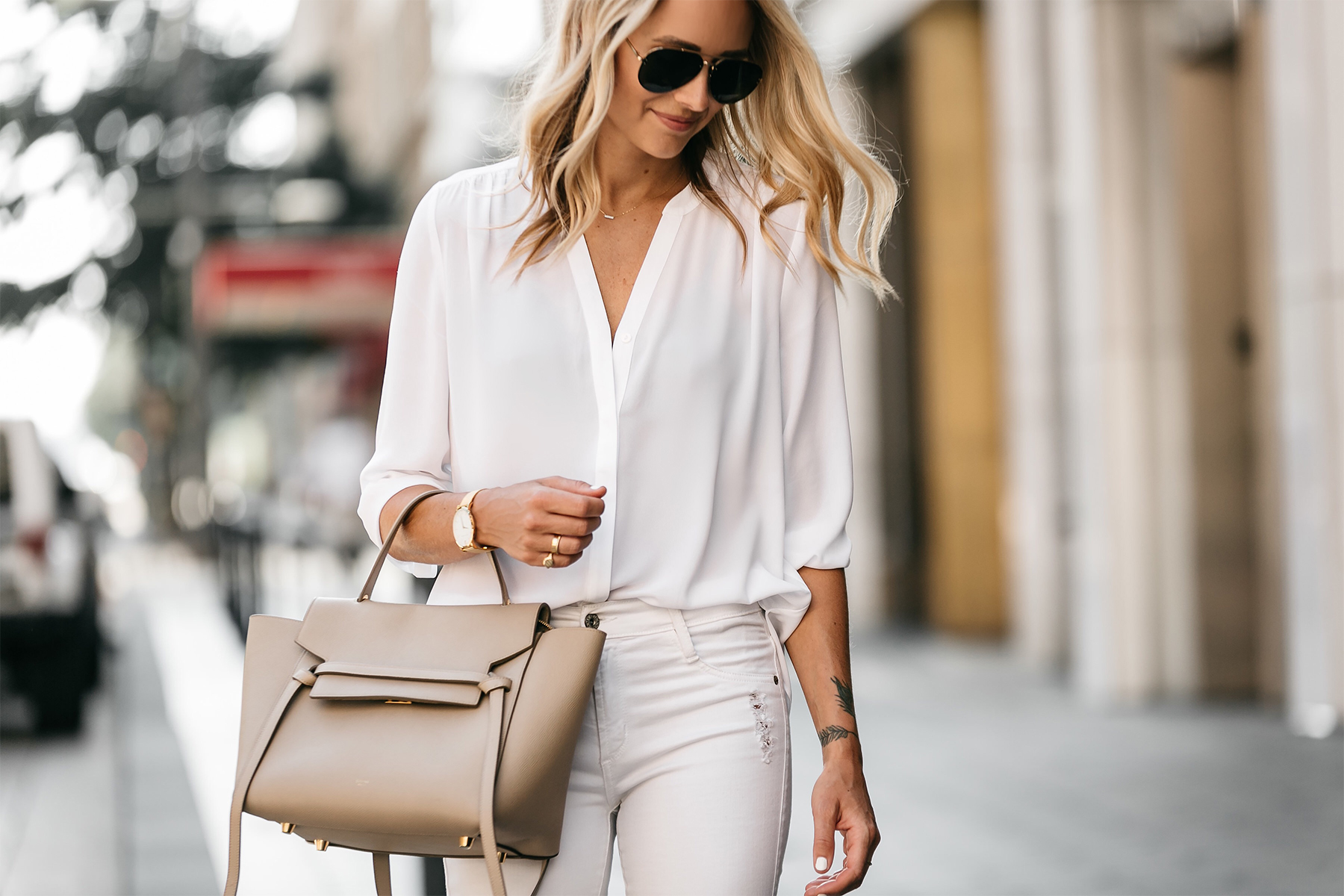 [pipdig_left]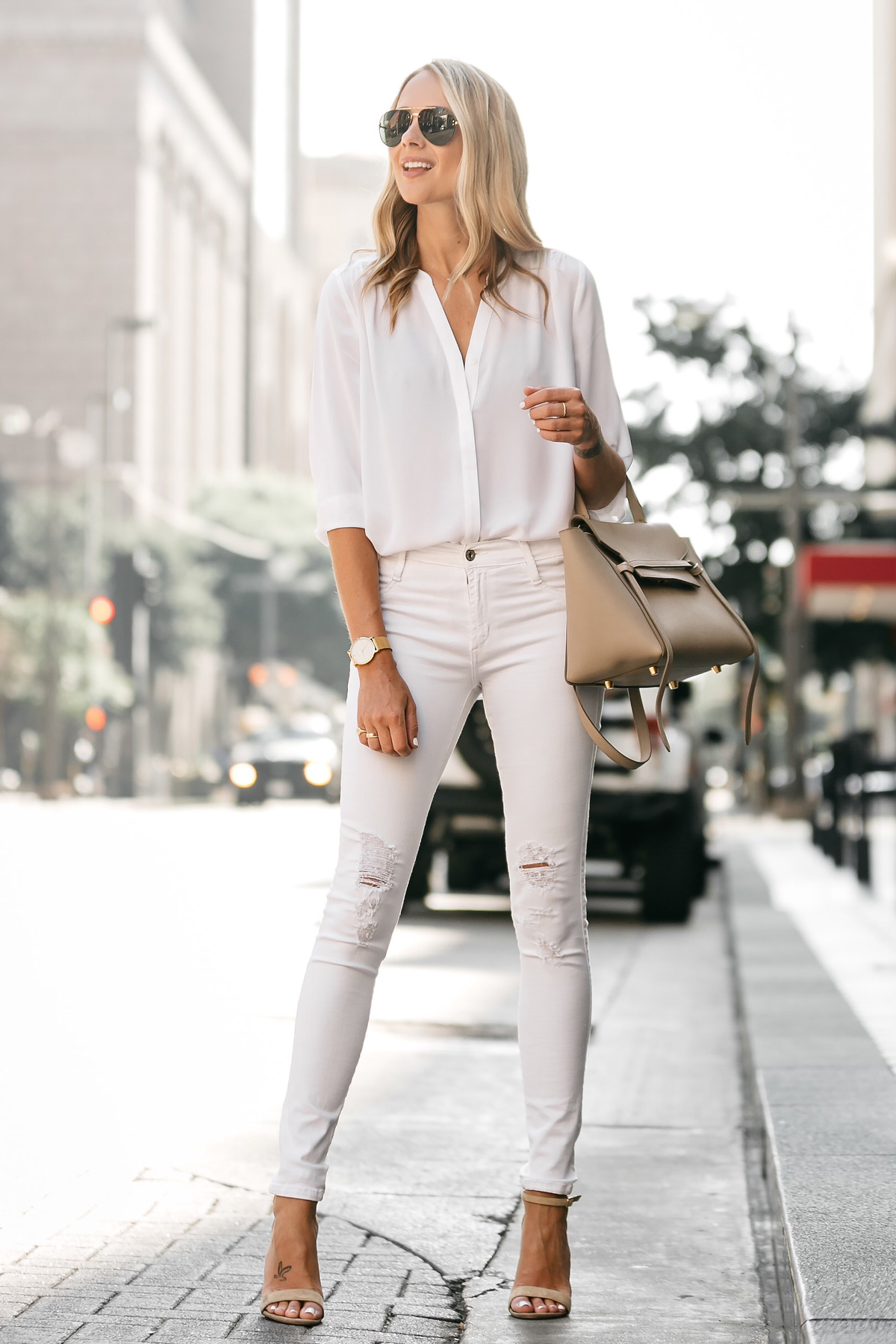 [/pipdig_left]
[pipdig_right]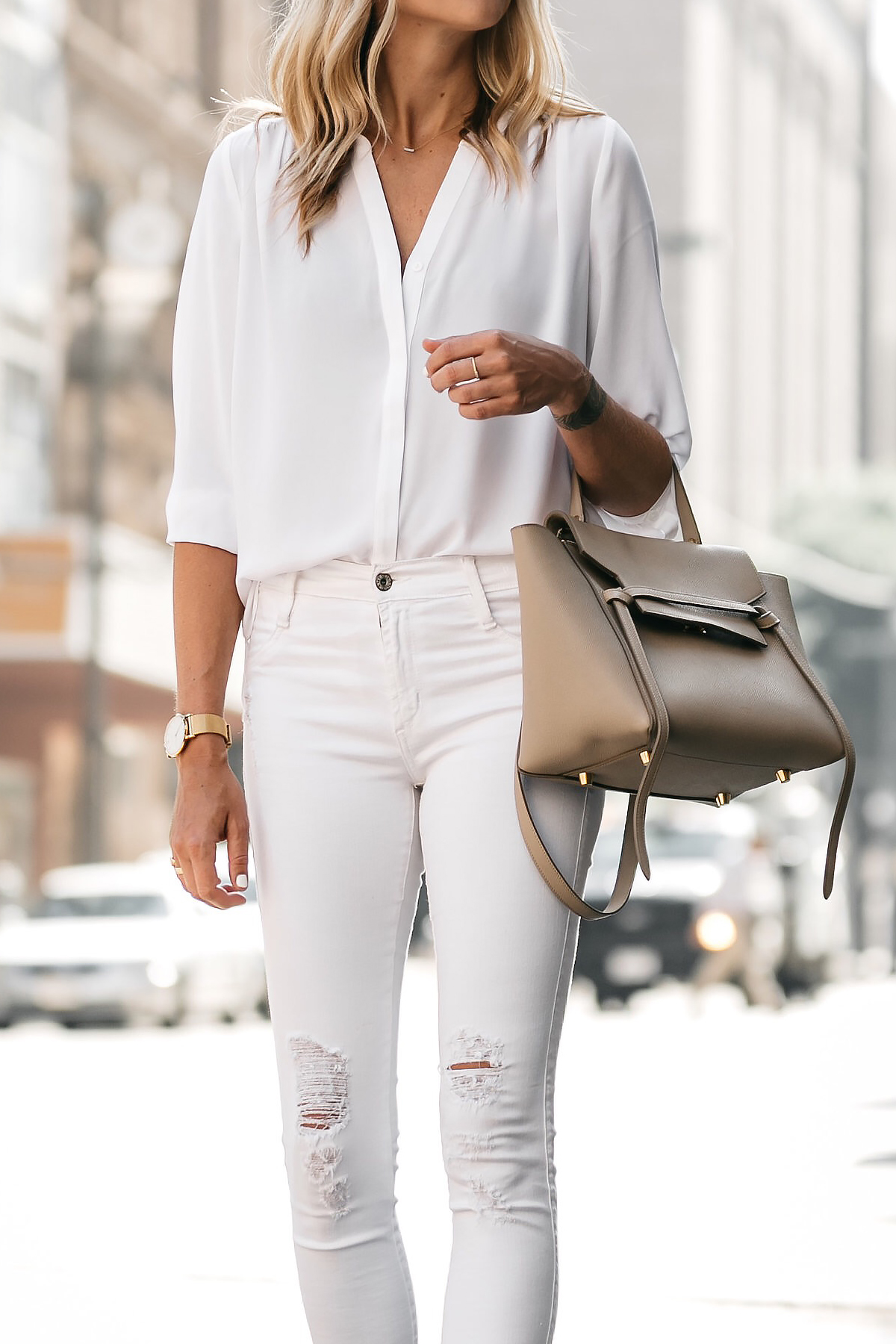 [/pipdig_right]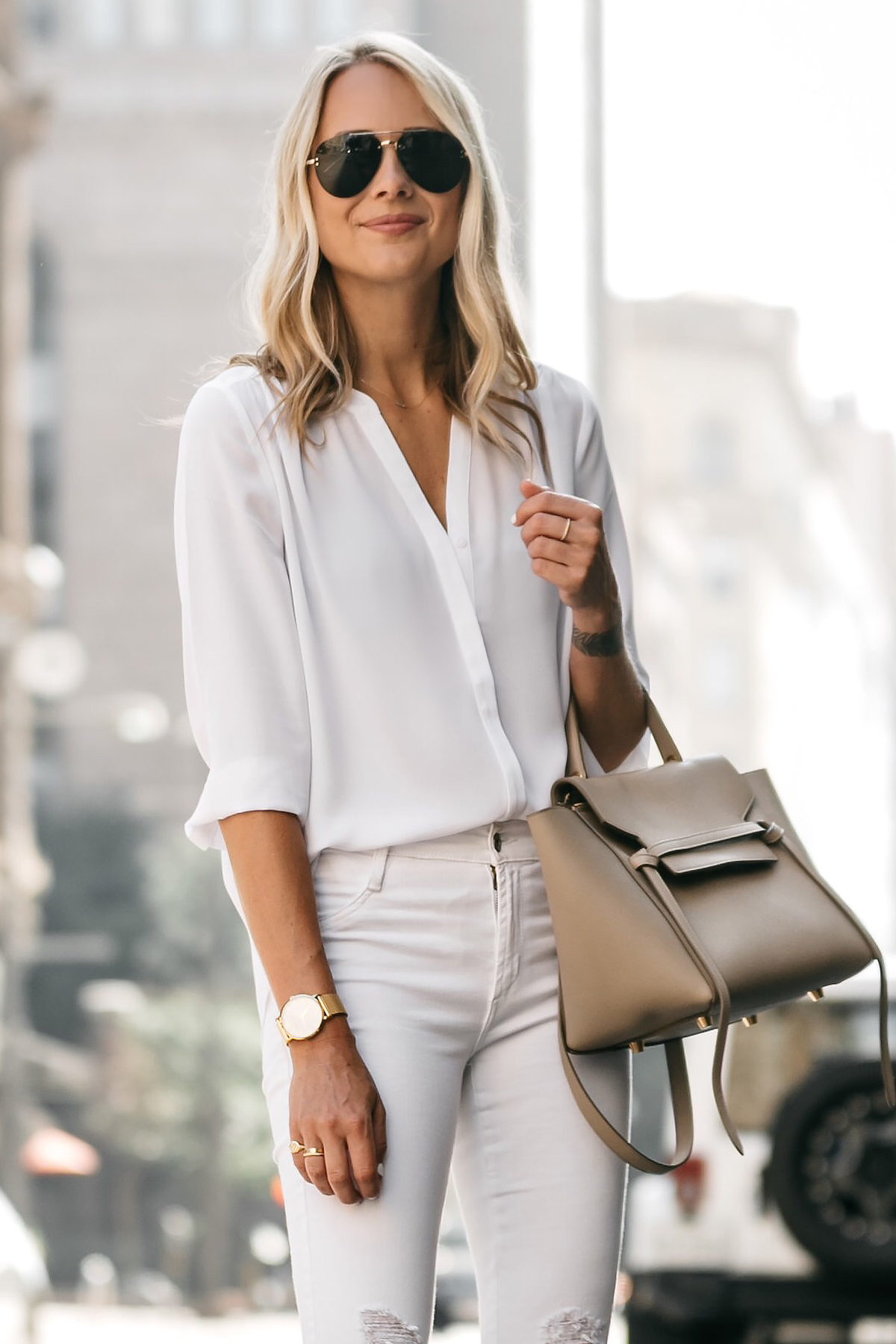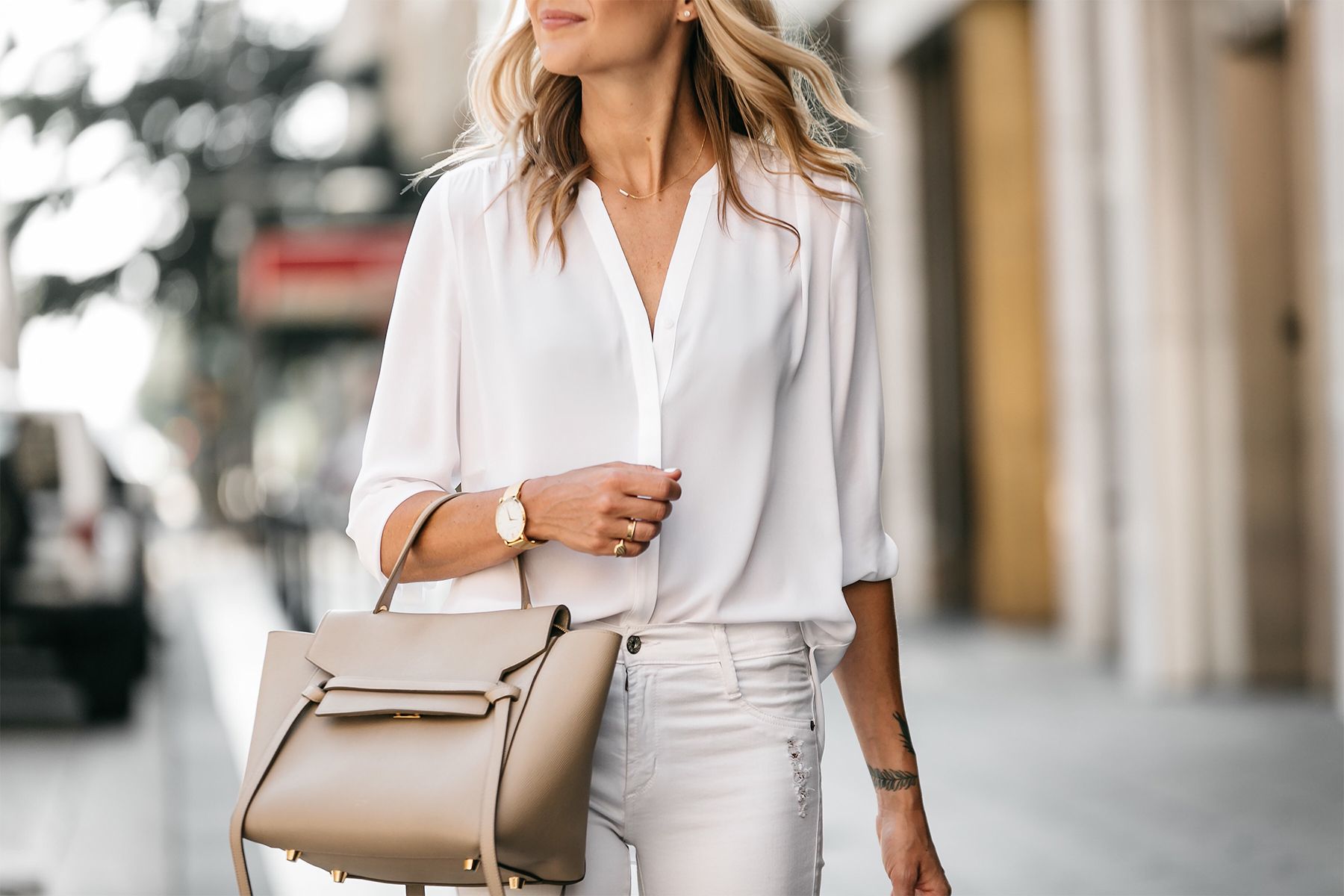 [pipdig_left]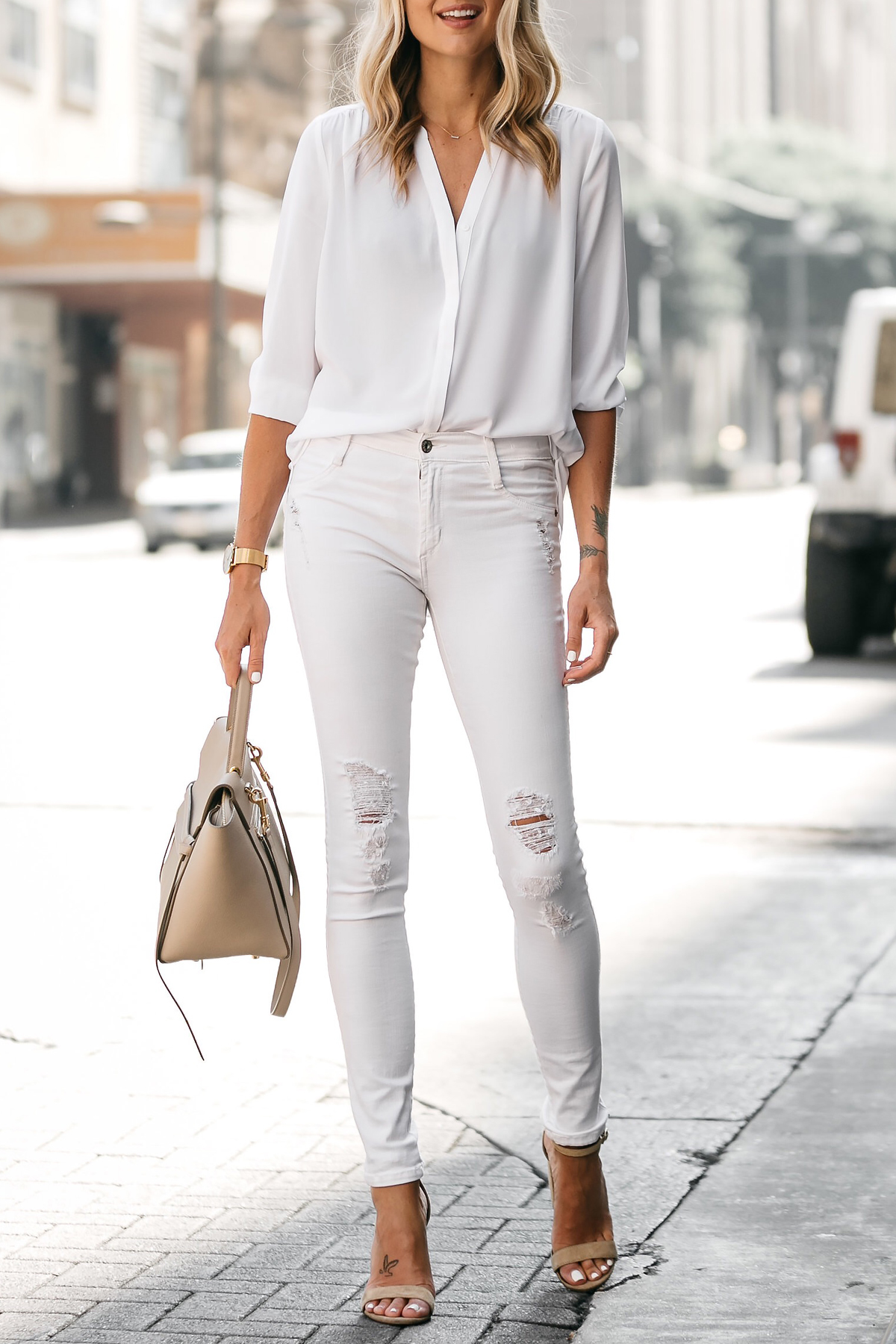 [/pipdig_left]
[pipdig_right]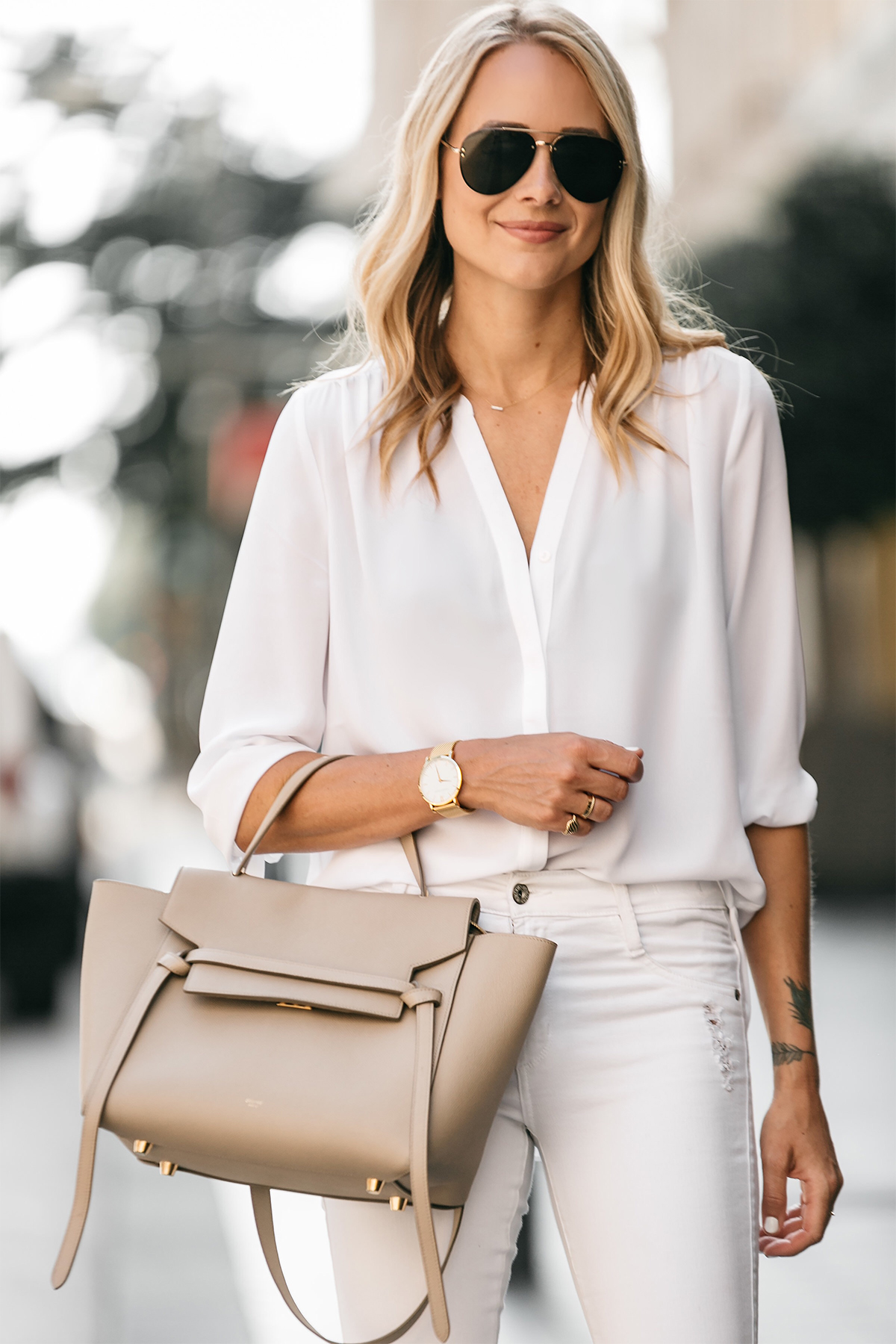 [/pipdig_right]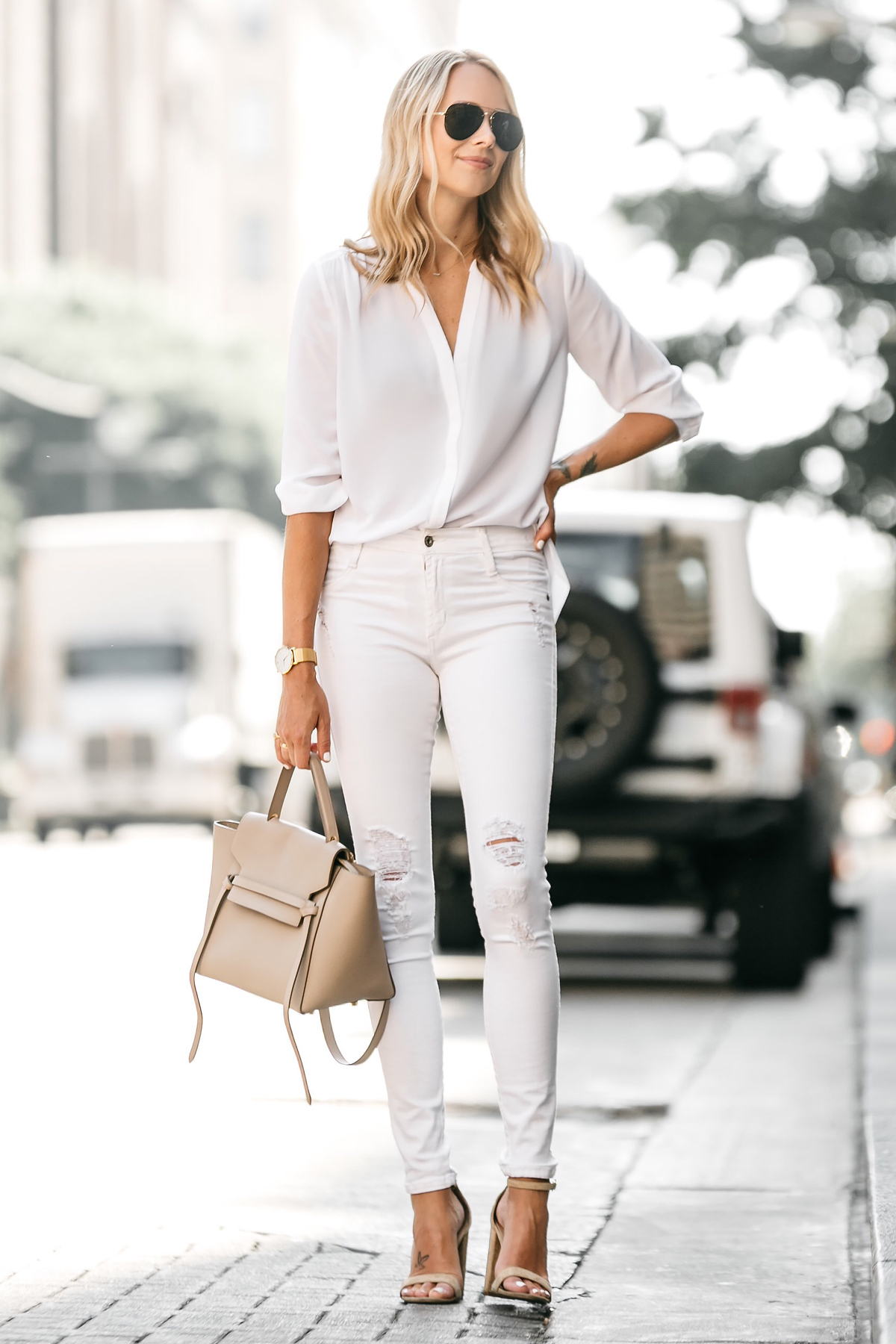 All white everything — that should be my personal summertime motto because it's what I live by! There's just something so incredibly crisp, clean, and smart about white-on-white.
This top ($88) is ideal for blazing hot temperatures. Its split neckline and ¾-length sleeves make it so airy and, because it's polyester, is extremely low maintenance. I paired it with my favorite distressed white skinny jeans and trusty pair of nude heeled sandals to create this all white look.
This is an outfit I'll probably repeat this summer more times than I'd like to admit.
Top: Nordstrom | Jeans: James Jeans (similar) | Heels: Steve Madden | Handbag: Celine (similar) | Sunglasses: Celine (similar) | Watch: Larsson & Jennings (similar) | Necklace: Dana Rebecca

Photos: Beckley & Co