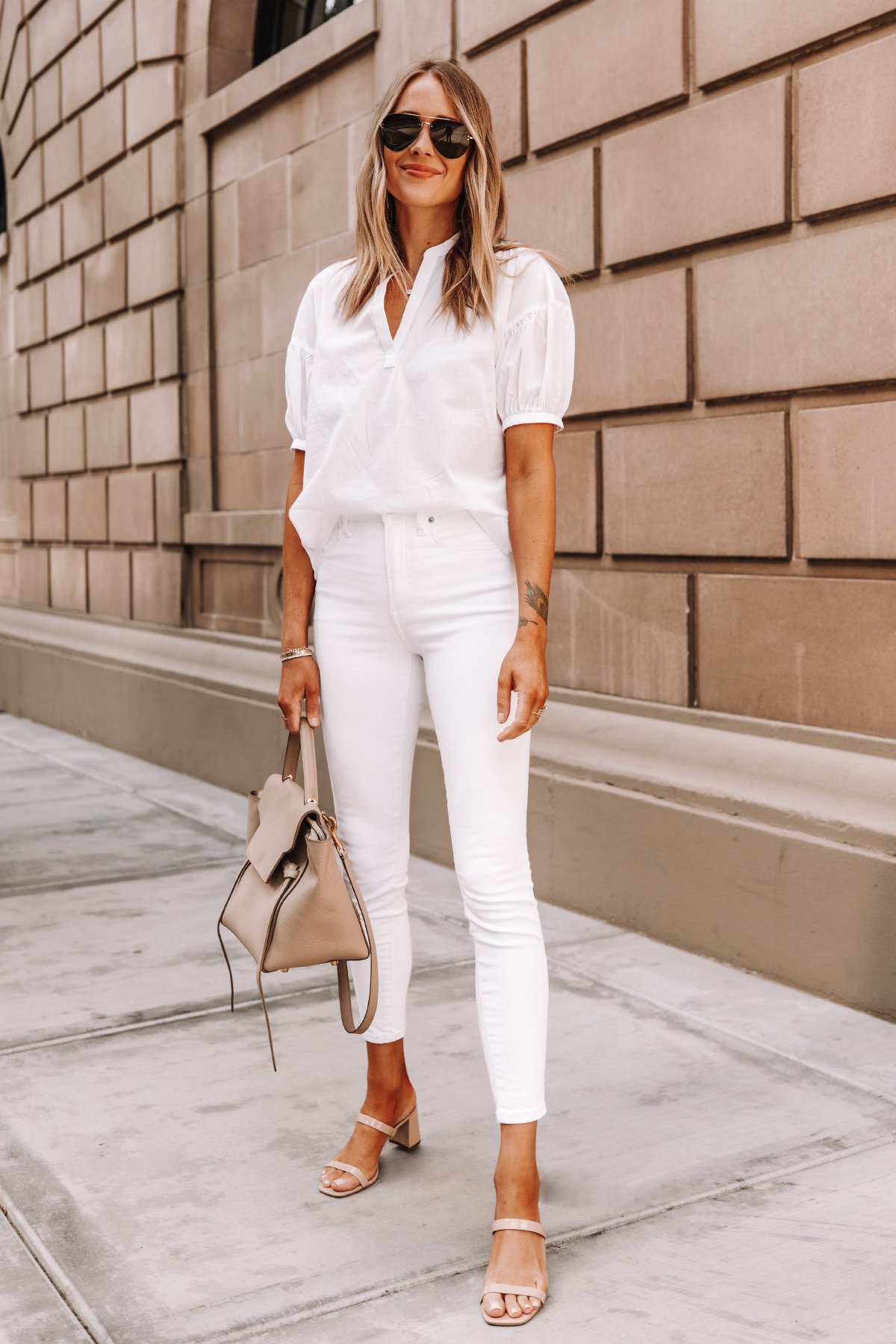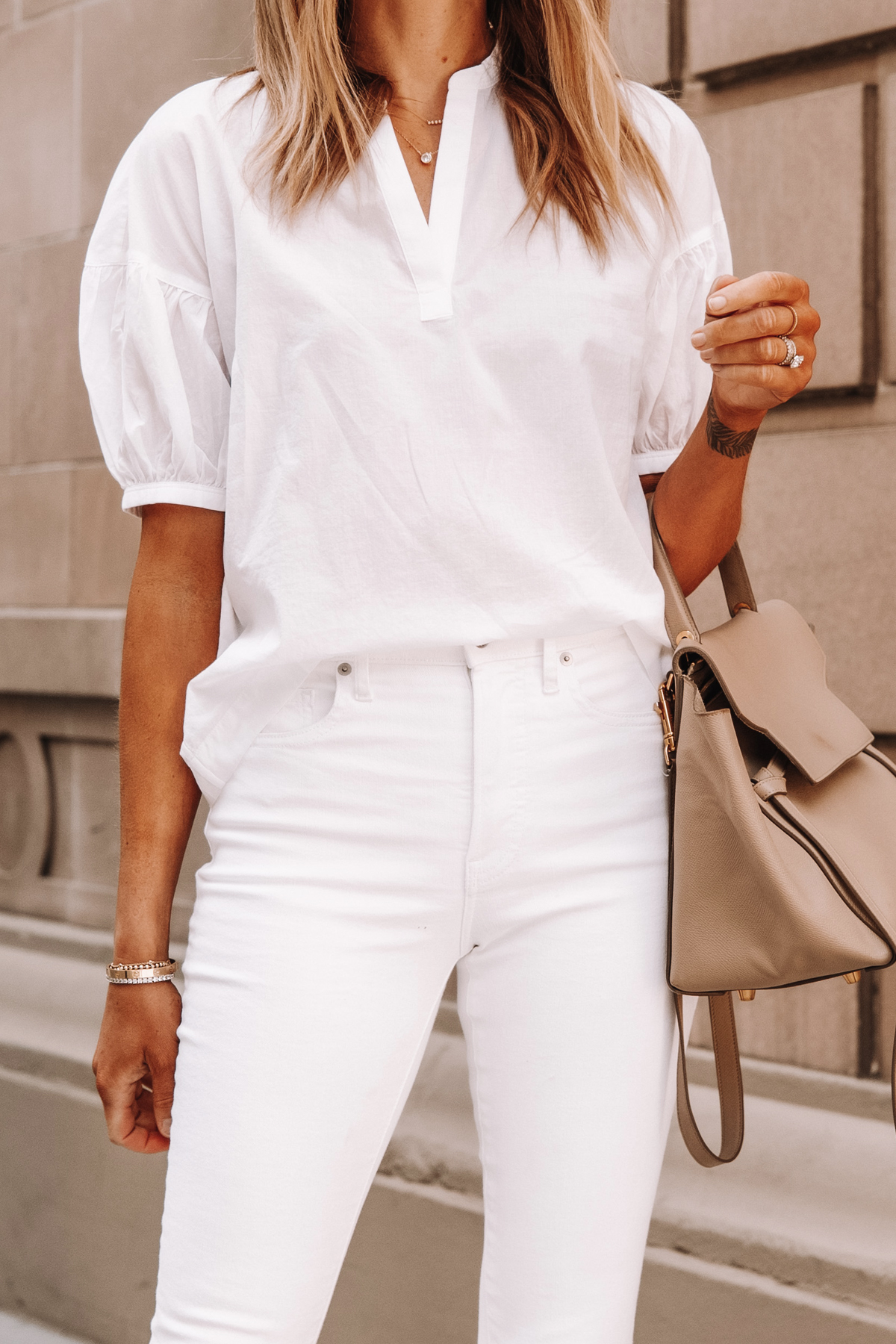 Summer is the perfect time to try your hand at white on white, monochromatic looks. Personally, I love monochromatic everything. Pairing black on black, white on white, tan on tan, etc. offers such a chic, clean look that's completely and totally effortless. Instead of stressing yourself out with which top to pair with your pants, grab the same colored shirt and you have an easy look just like that. 
For example, this easy white on white look for summer consists simply of a great, breezy white blouse, my favorite white skinny jeans, and nude sandals. If I were to say "just wear a white shirt with white jeans," you might consider that boring at first. But once you see it on and styled, it takes on a whole new personality! This white top from Everlane is light as air with a subtle split neck to keep you cool and has a puff sleeve detail to set it apart from a plain white t-shirt. When french tucked into an incredibly well-fitted pair of white jeans like these and paired with a muled sandal, it creates an outfit that looks like you spent hours styling but really took you 30 seconds!
White on white never disappoints. Try recreating this look for your next summer outing, be it morning coffee, a patio dinner date, or your favorite homemade cocktail in your backyard!
Summer White Tops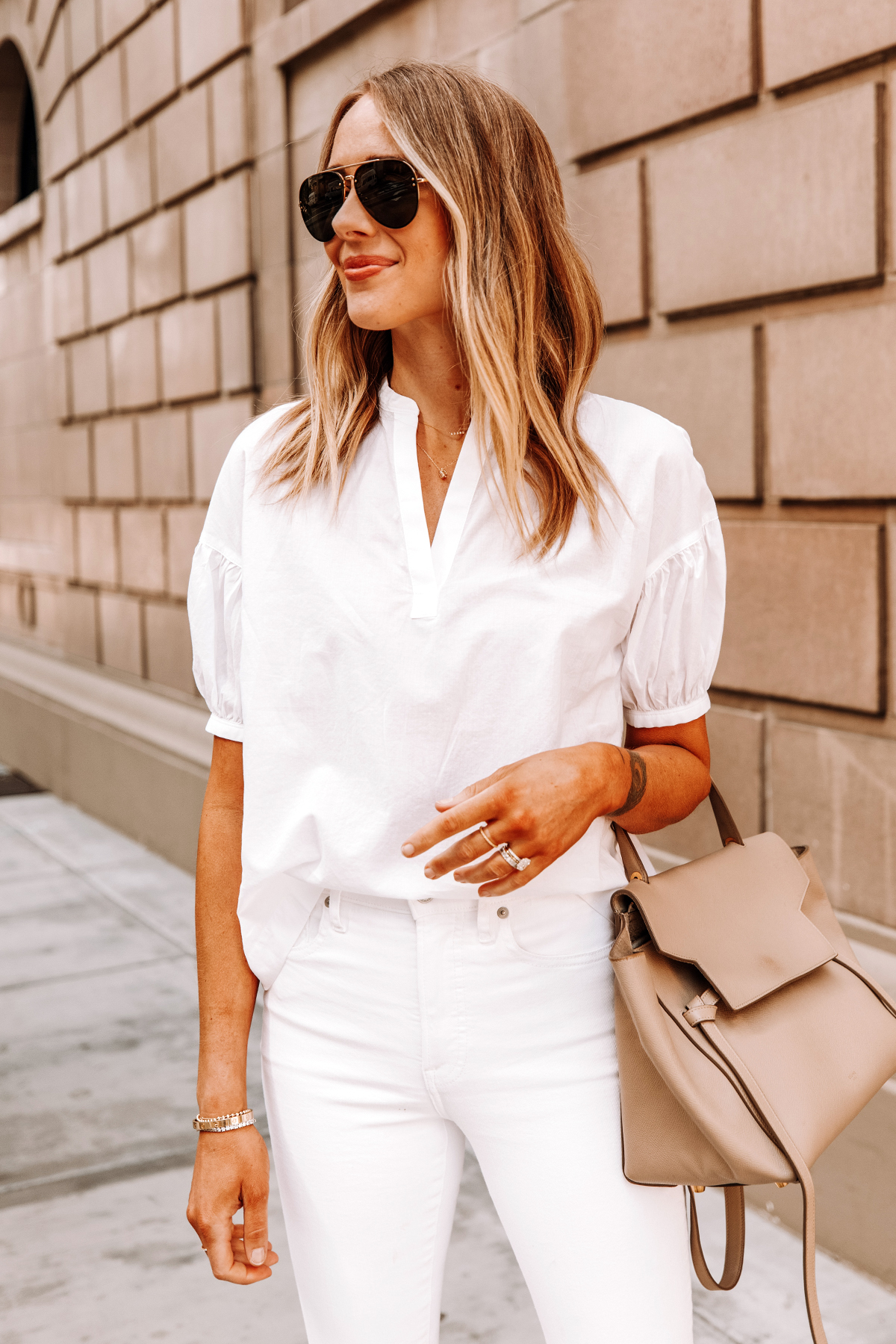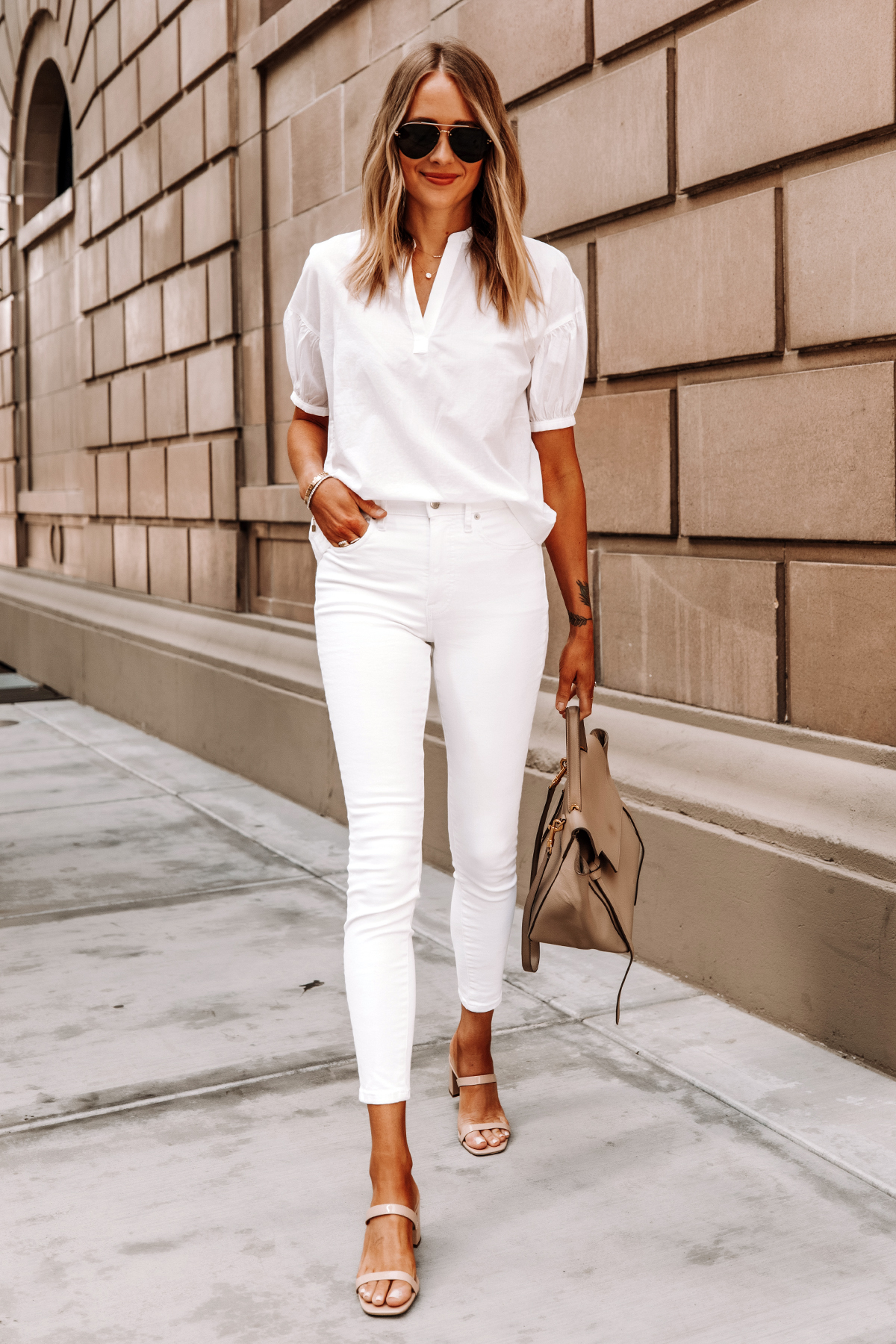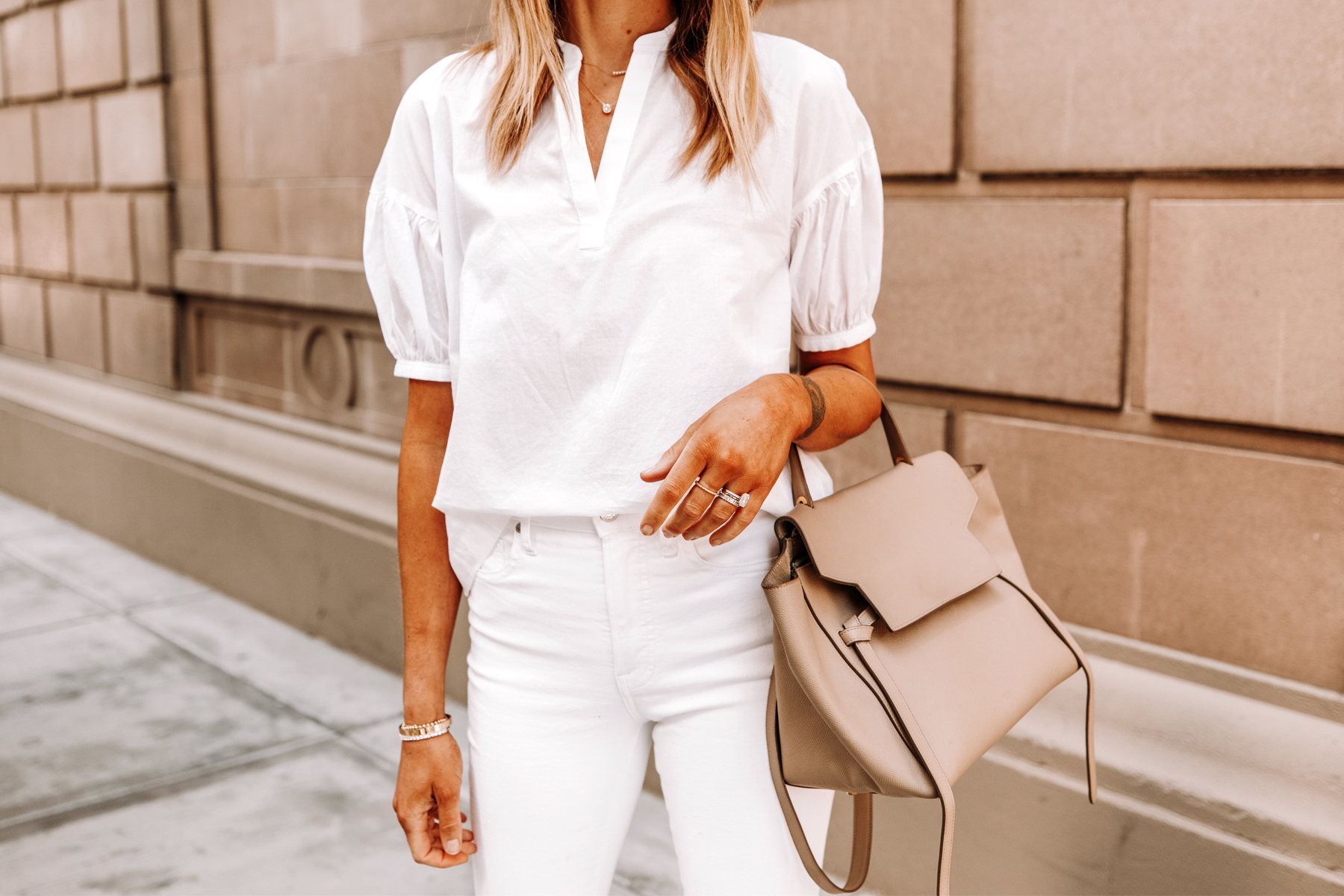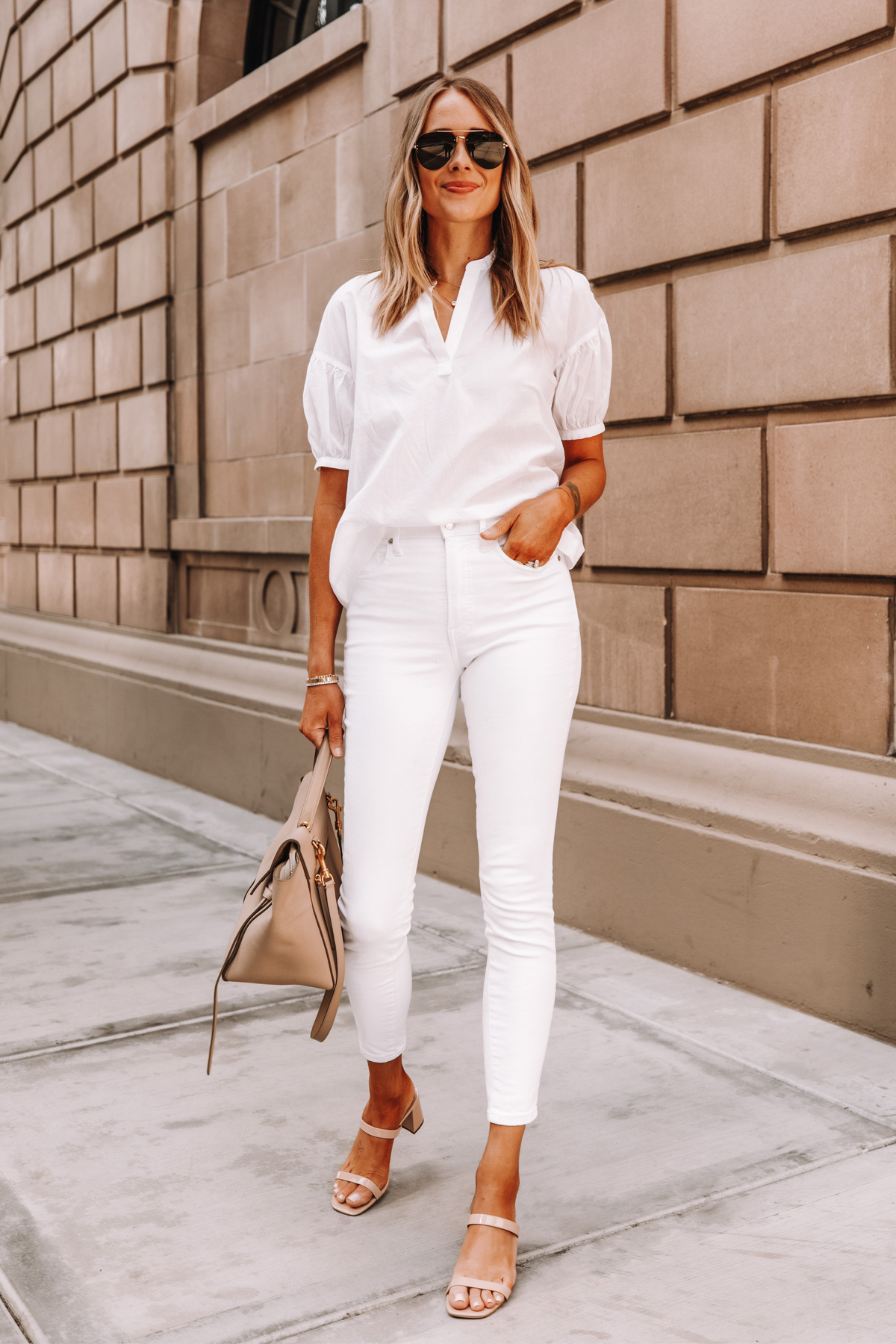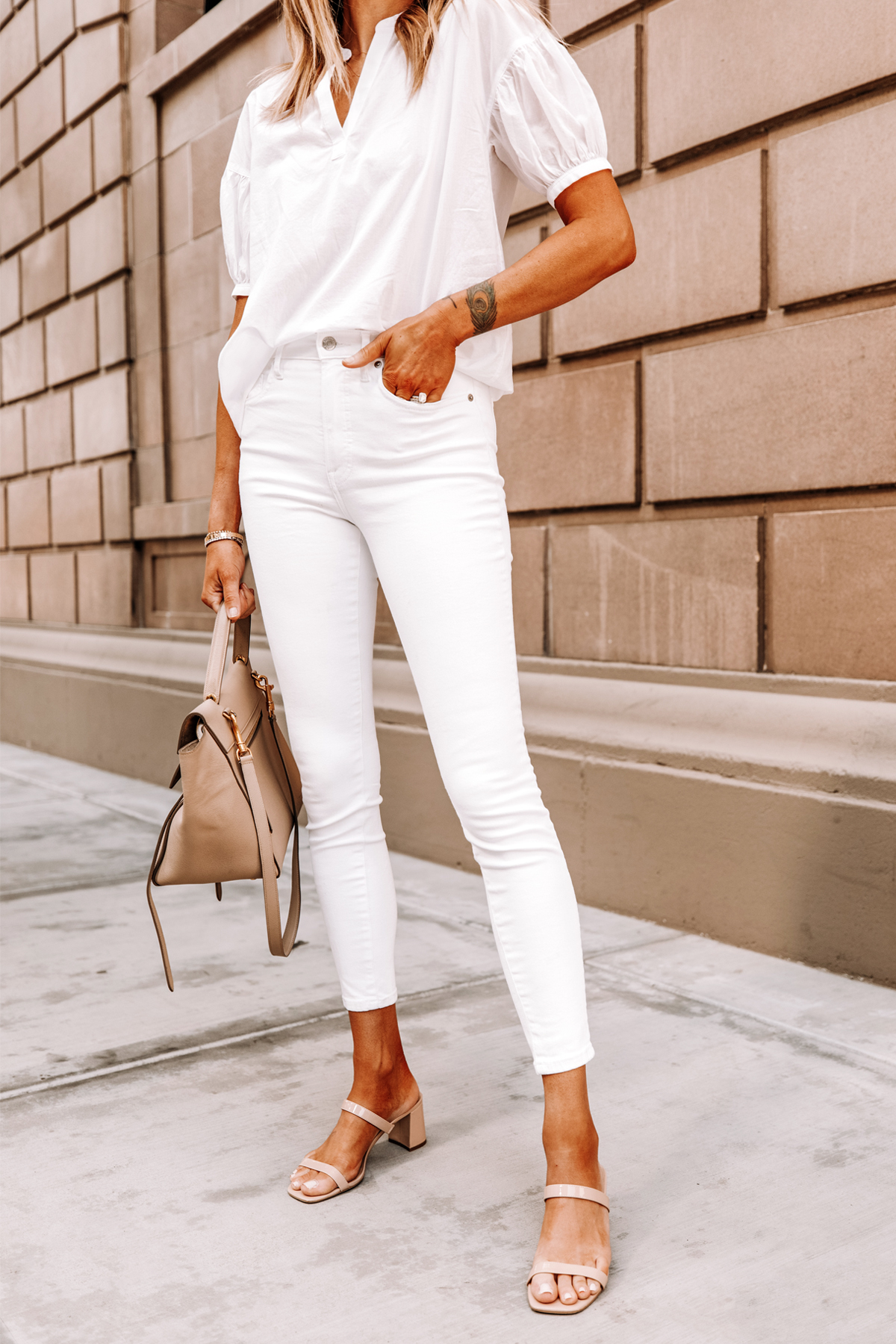 Photos: Arille Levy
This post may contain affiliate links, meaning when you click the links and make a purchase, we receive a commission.