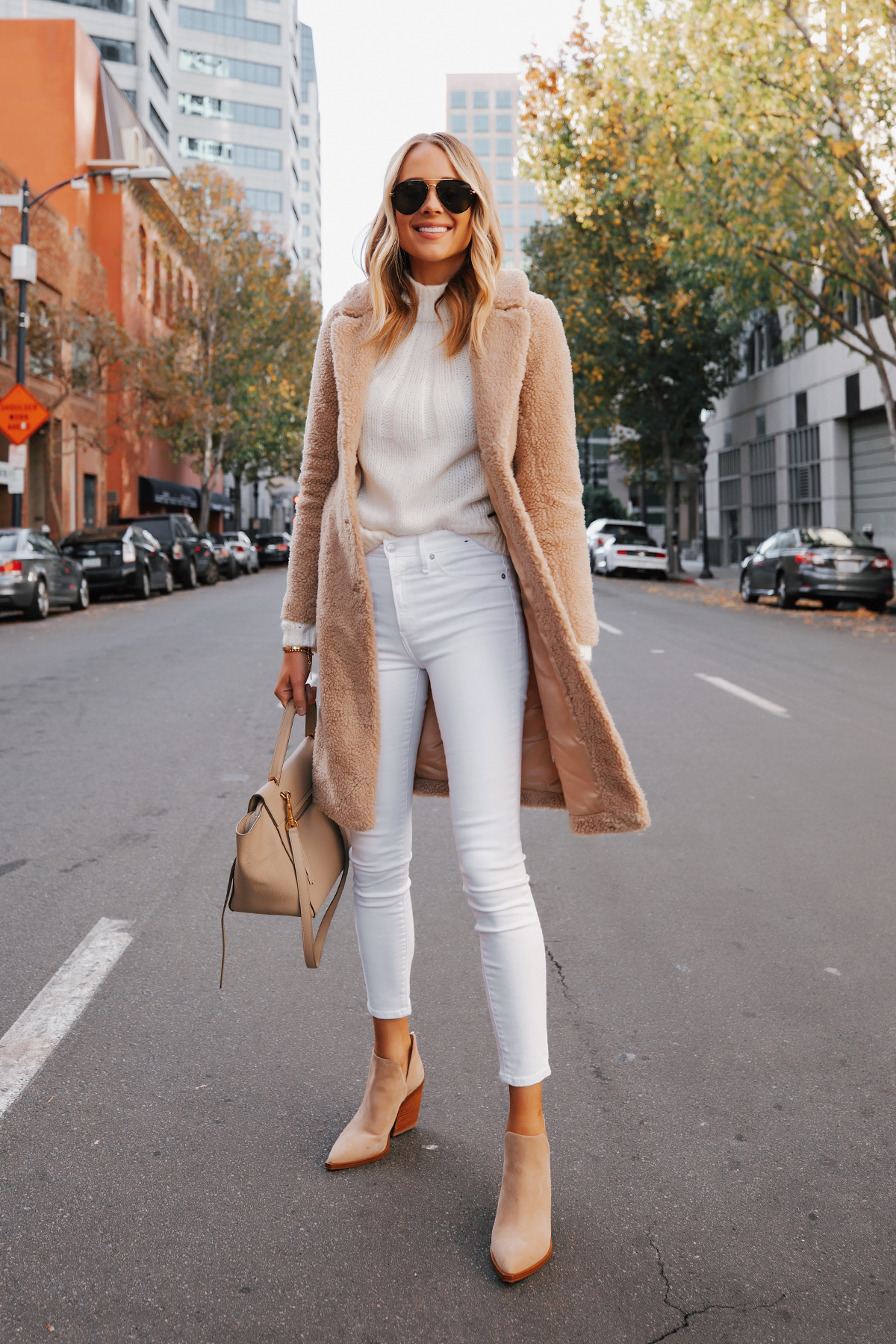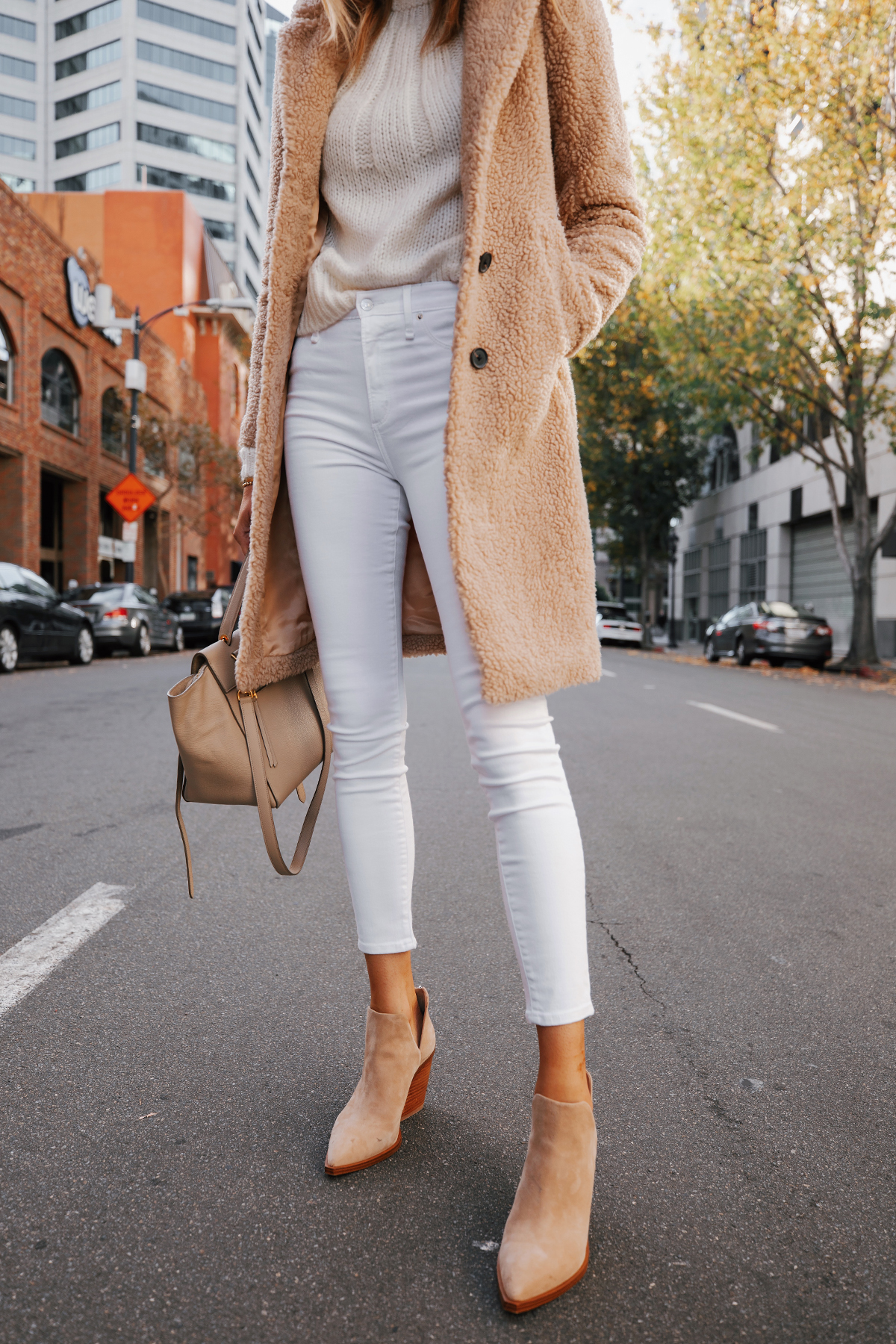 "No white after Labor Day" is so outdated, I need another word for outdated! Some fashion rules will always apply (like no horizontal stripes on camera, low rise jeans are the worst, and when you've got nothing to wear, wear black), but this ancient idea of not being able to wear one of the most basic colors after a certain holiday is just plain ridiculous. This holds even more truth when it comes to rocking winter whites, because winter white looks are truly one of my most favorite category of outfits!
Abercrombie is, in my opinion, one of the best and most affordable places to put together a standout winter white look from head to toe. Their high rise jean leggings not only fit like a glove on most, but are starkly white and super chic. Paired with a cozy sweater and topped with Abercrombie's fabulous Sherpa Dad Coat (IT'S SO GOOD), this look belongs in cold weather, way after Labor Day (even the model on Abercrombie's website has it on with all white!). Plus, everything about this outfit is giftable or, if you want it for yourself, it's the perfect alternative for a holiday get together when you're tired of wearing sparkles, red and green, or any sort of dress/skirt.
Some other tips for rocking an all-white outfit during the chillier months:
Stick with a light and neutral color palette to make the overall look even more chic (whites, ivories, tans, etc)

Add winter textures like a heavy wool coat or a chunky sweater with lots of personality

Layer, layer, layer! Most white skinny jeans tend to be a lighter weight, so layering provides added warmth (never a bad thing)
Shop more of my picks for winter white outfit ideas from Abercrombie and let me know what you put together!
Gifting Styles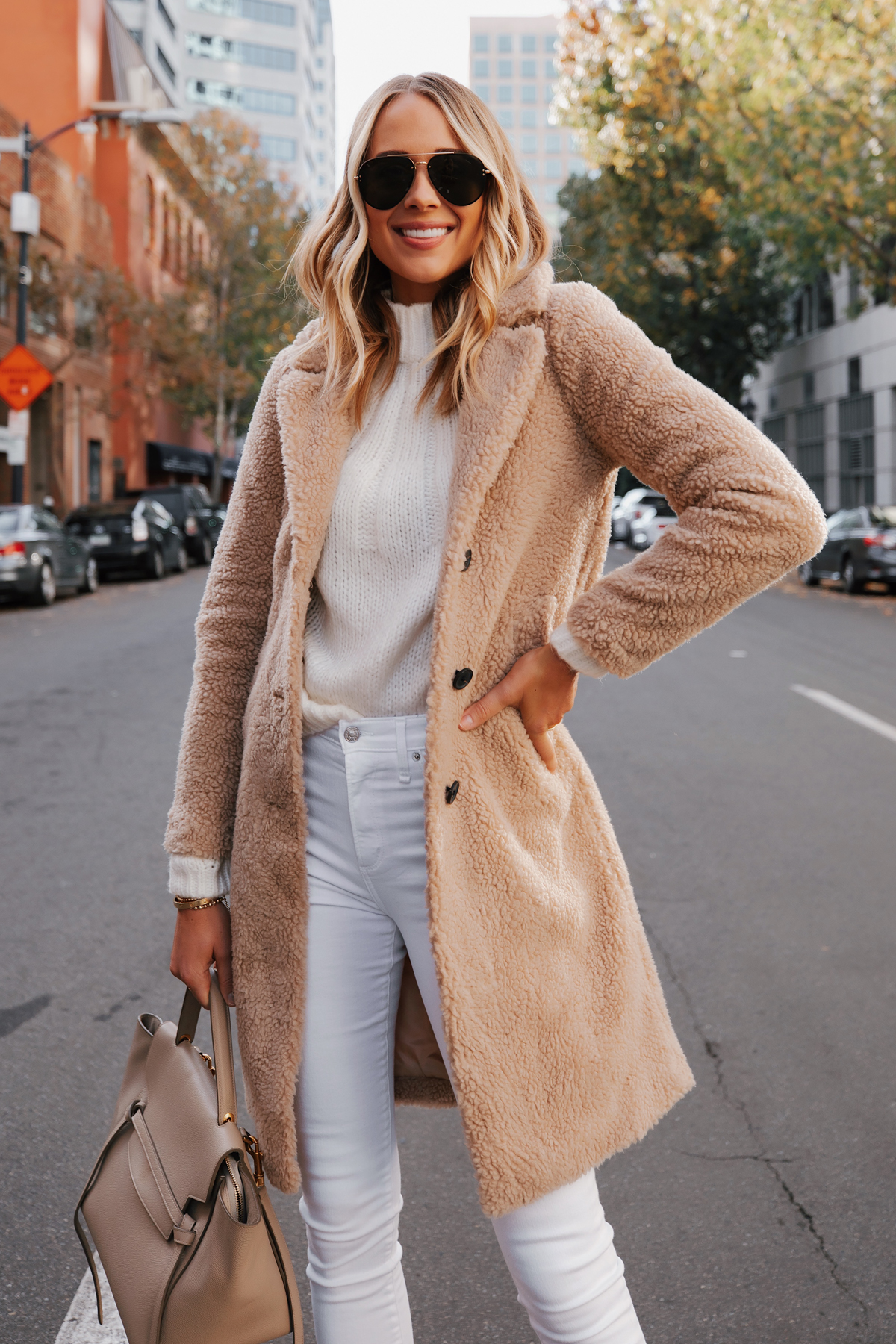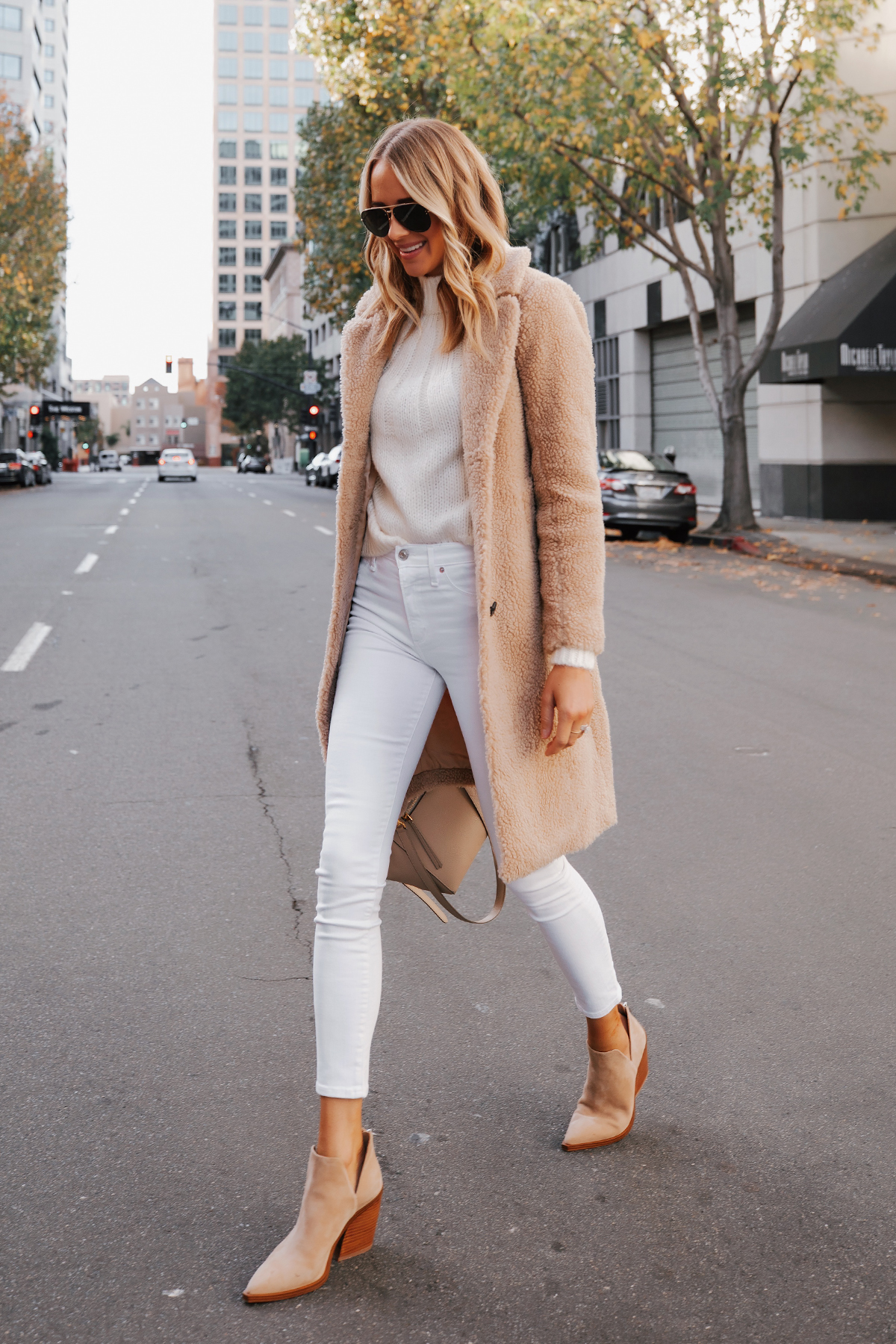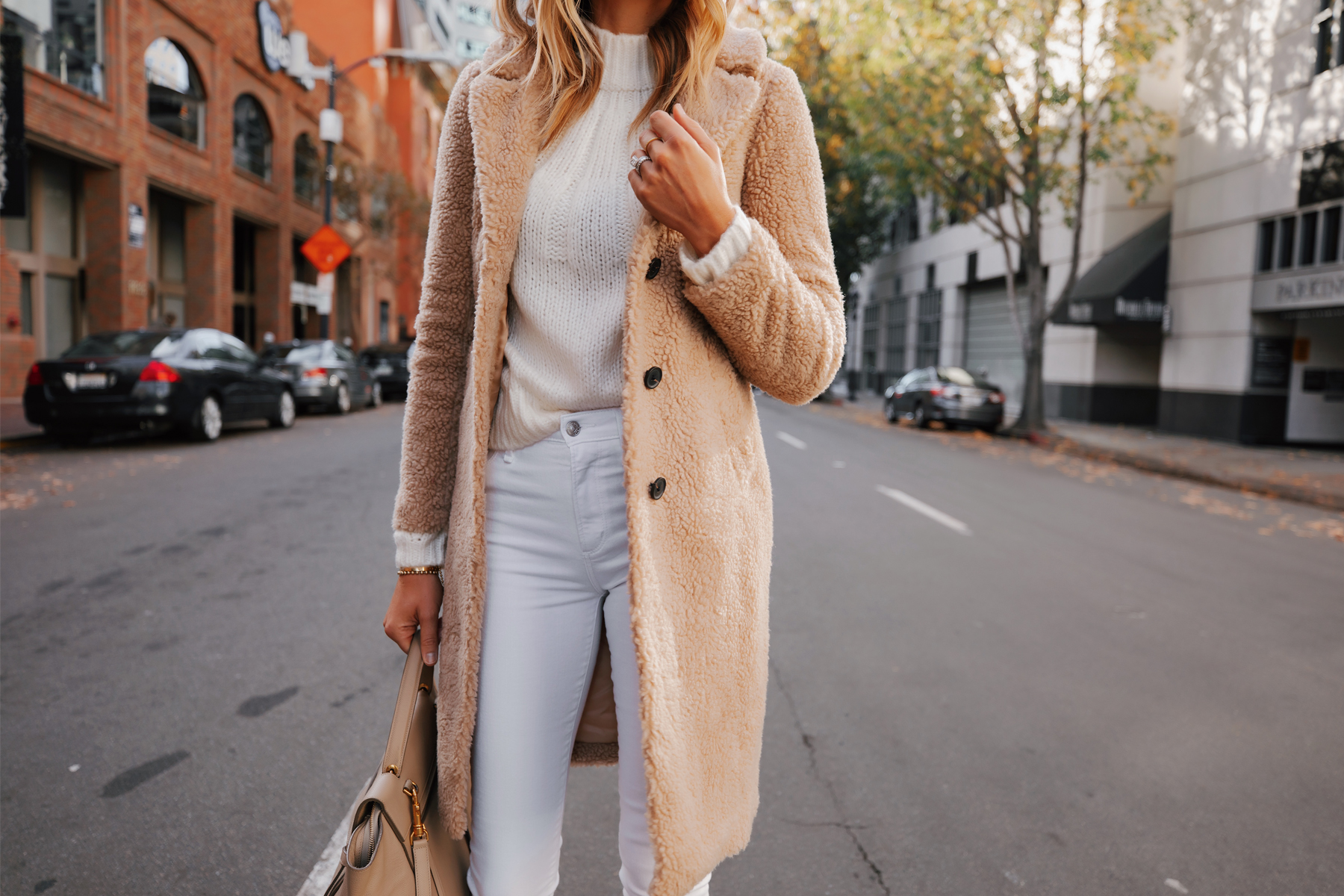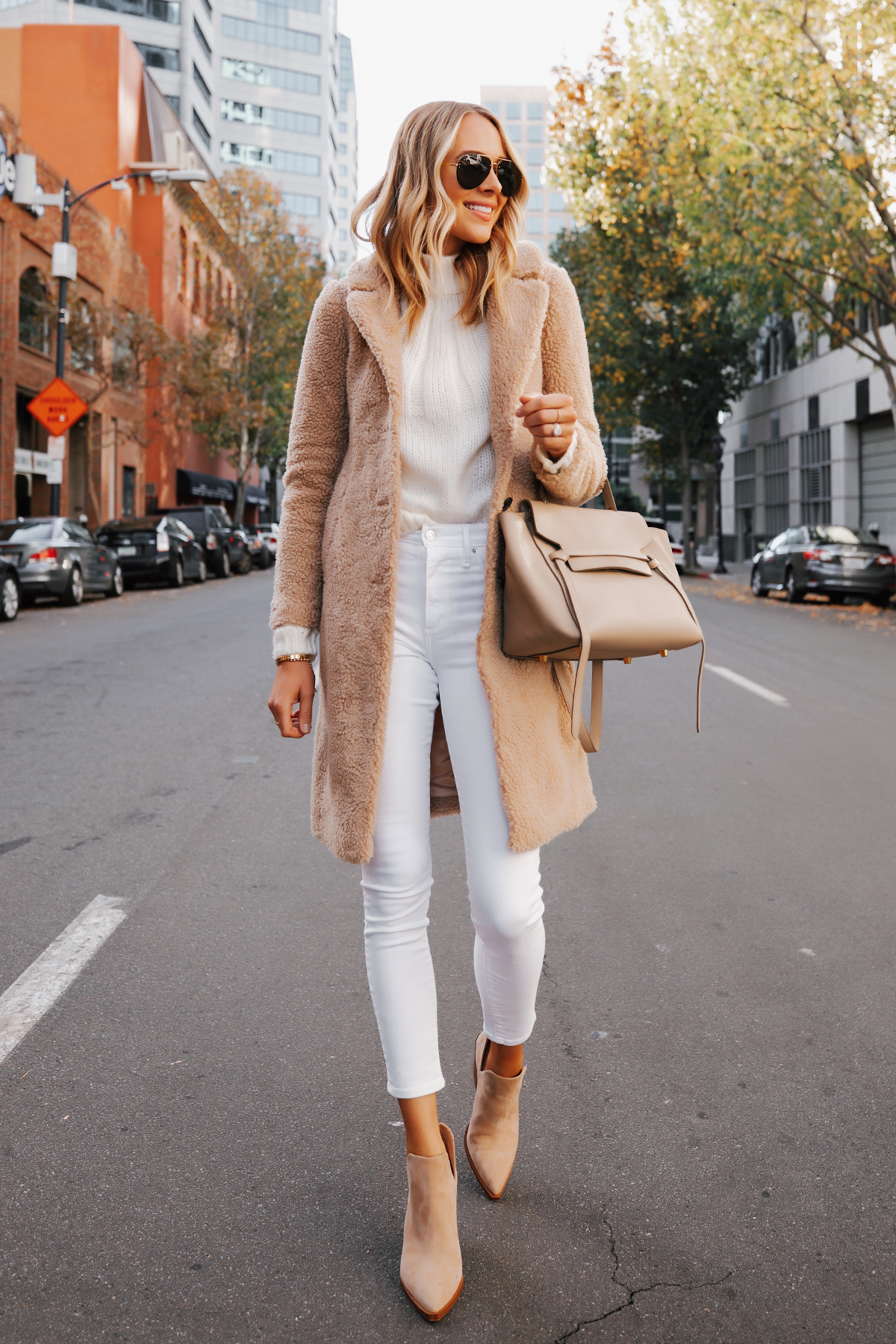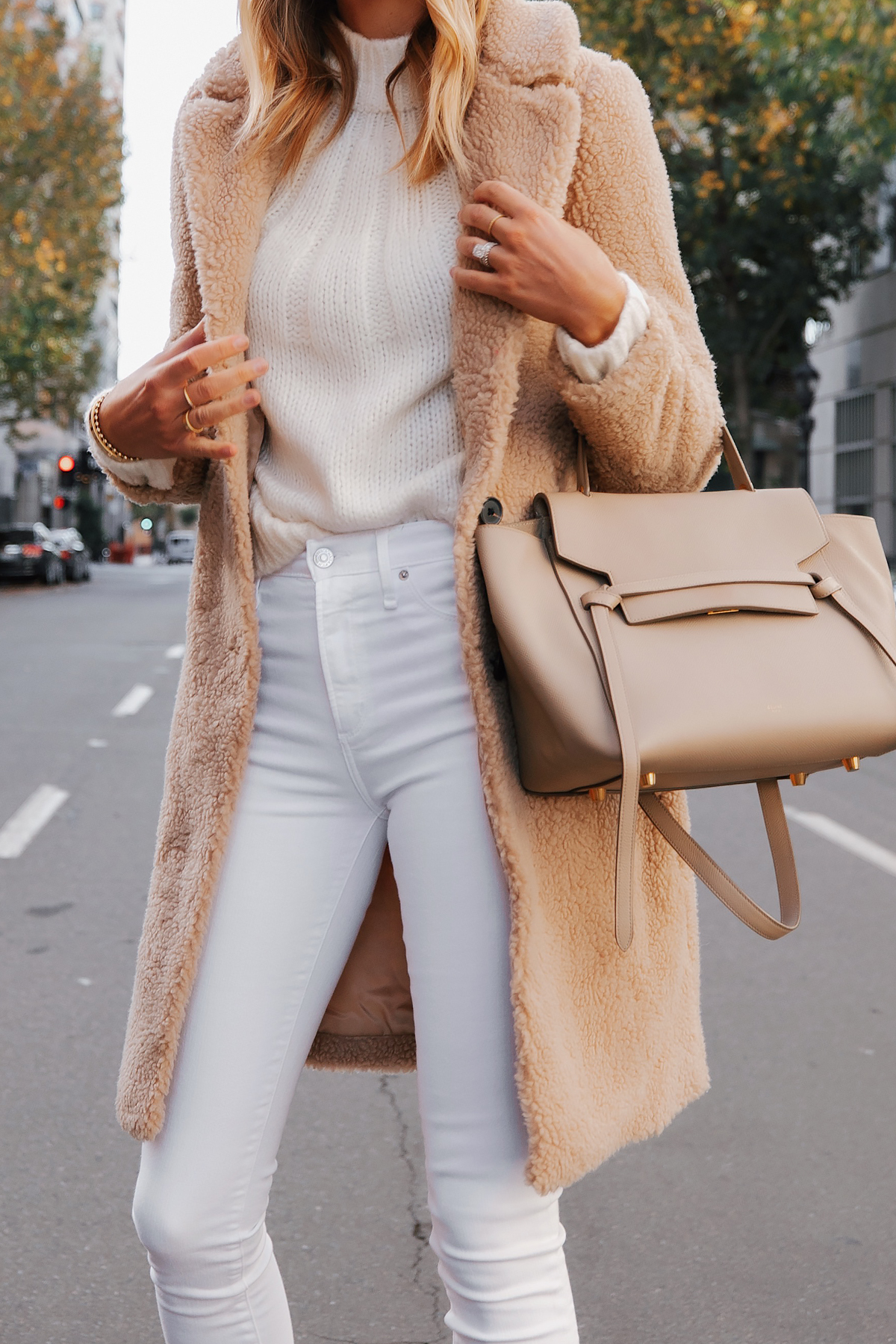 A special thank you to Abercrombie for sponsoring this post. All thoughts and opinions are my own.
Photos: Arielle Levy