As much as I love winter fashion for its layers, I love it even more because of the simple yet indisputable fact that the right kind of overcoat IS an outfit. It can't be just any coat—it has to be a show stealer that the outfit wouldn't exist without and that's exactly what this gorgeous Loulou Studio Blue Borneo coat is!
If you've been following me for a while, I'm sure seeing me in color is still a bit shocking but something just felt so right about this women's blue winter coat (you might recall this look from last spring)! While I can dress it up easily, it appealed to the casual side of me way more. When I saw it, I also simultaneously saw the perfect casual winter outfit appear before my eyes: this coat, a pair of AGOLDE 90's pinch waist jeans, sneakers, a cozy scarf, and a designer handbag to top it off and really elevate the look. Of course, they can't just be any sneakers; I feel like I haven't taken off the New Balance 574s since I got them. They're just so incredibly comfortable and somehow look amazing with every pair of jeans I own! I also added my favorite camel colored cashmere scarf to this look for really chilly days when my neck needs some extra protection.
To the untrained eye, this outfit may seem run-of-the-mill. But to those who appreciate a serious coat moment, this winter coat and sneakers look is everything. Who cares what shirt you have on underneath—no one is going to notice that. It's all about the outerwear and confidence you exude in a look like this. It's giving "cool effortless girl with some spunk, running errands" and I love it!
Keep scrolling for more winter coat & sneakers outfit ideas!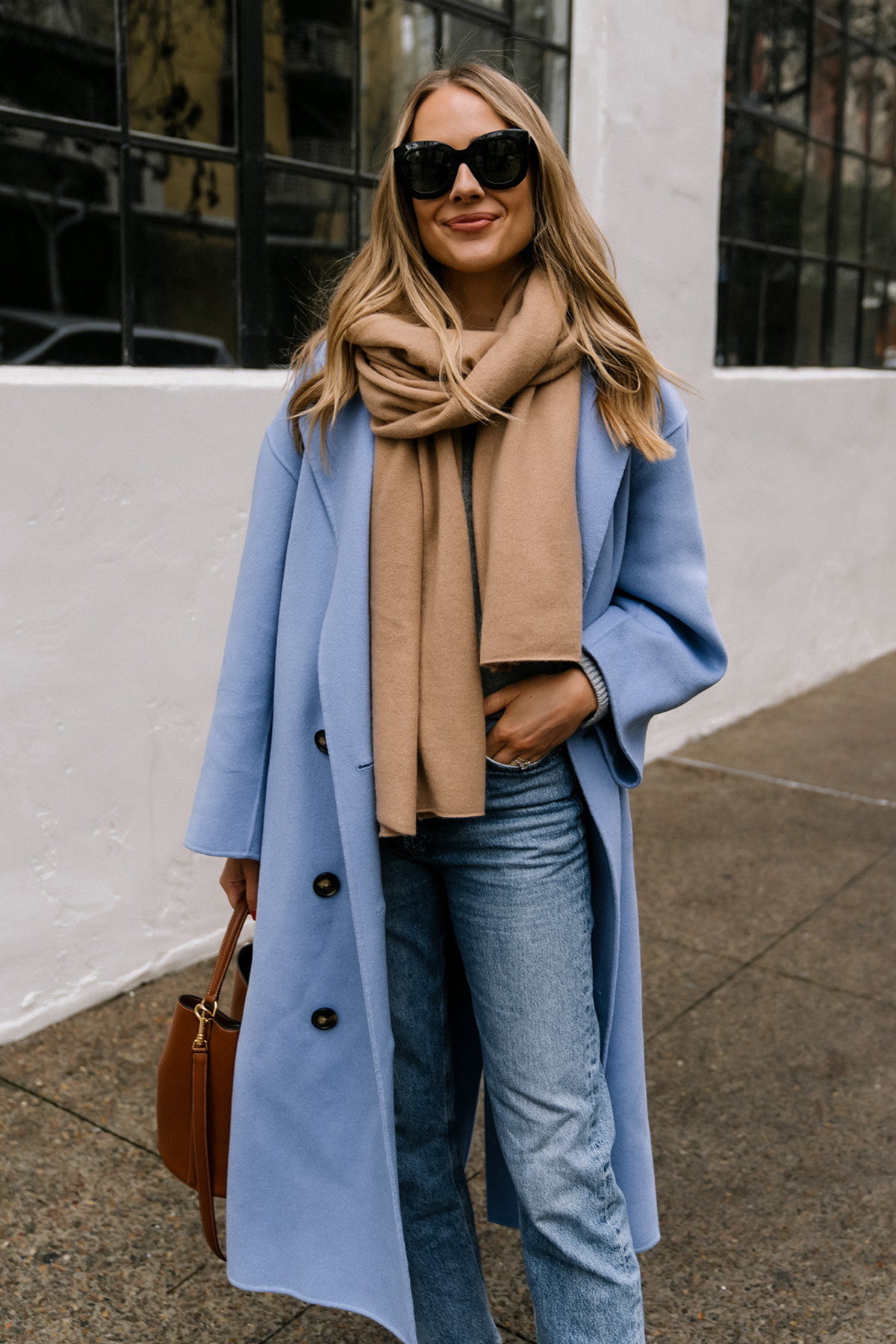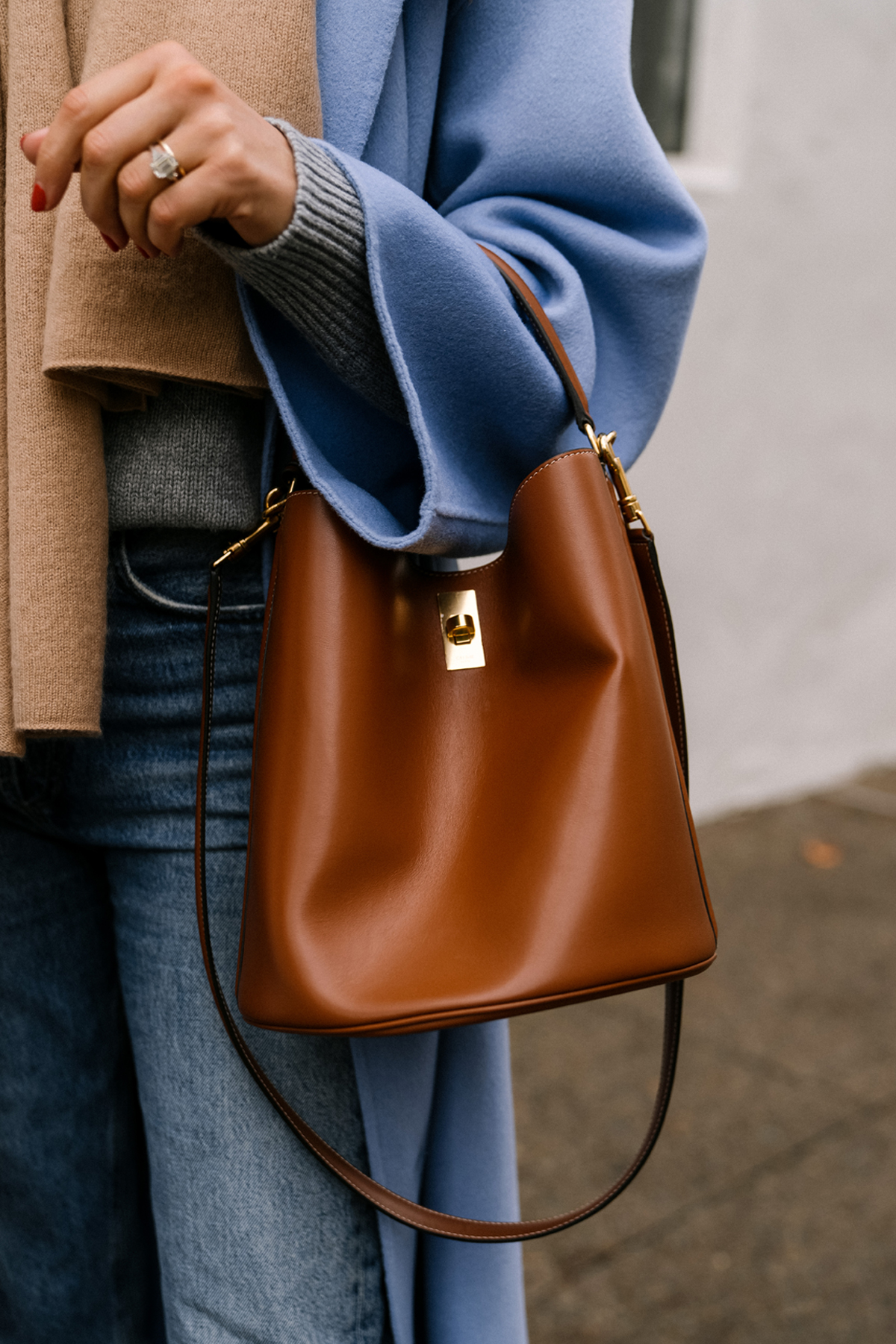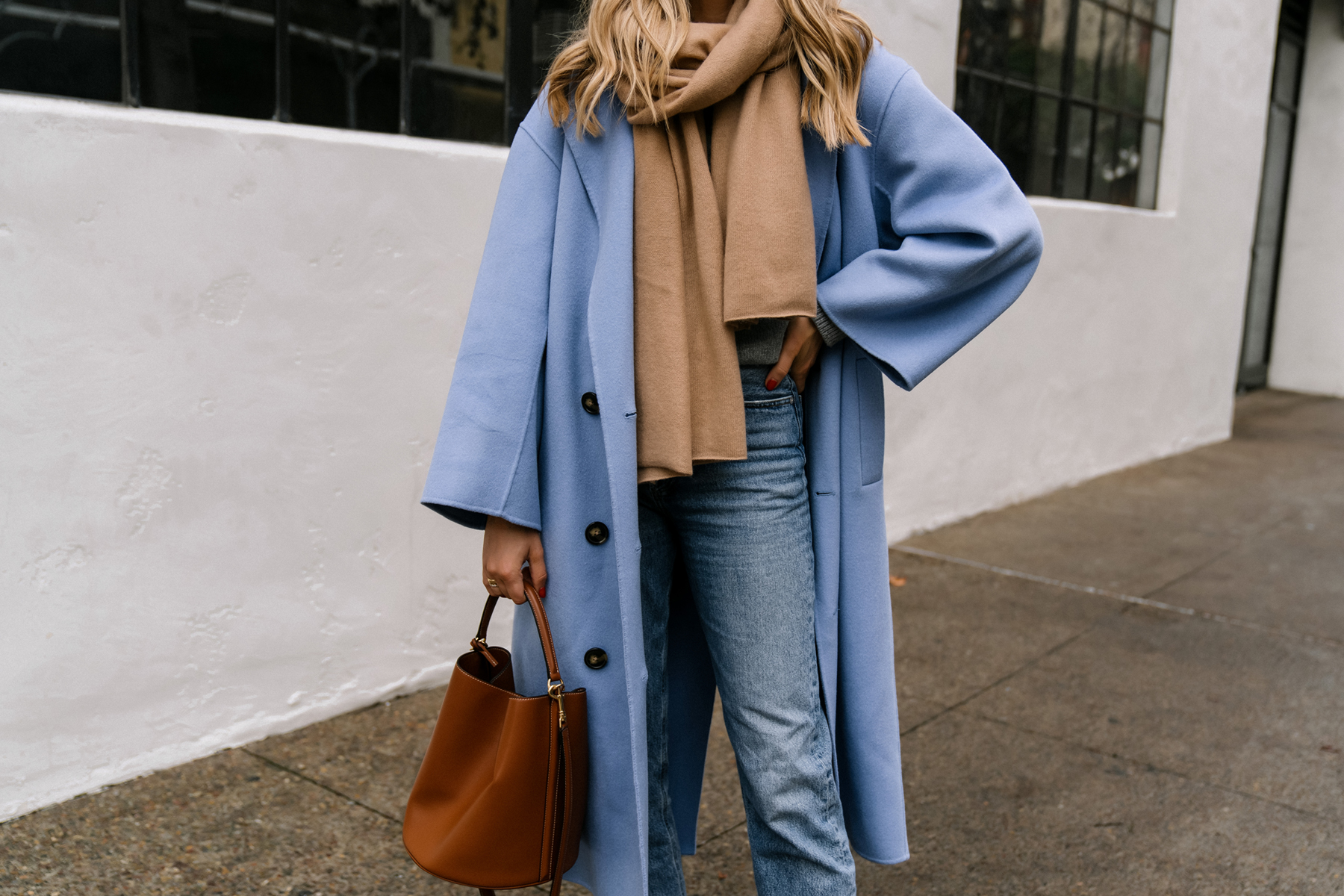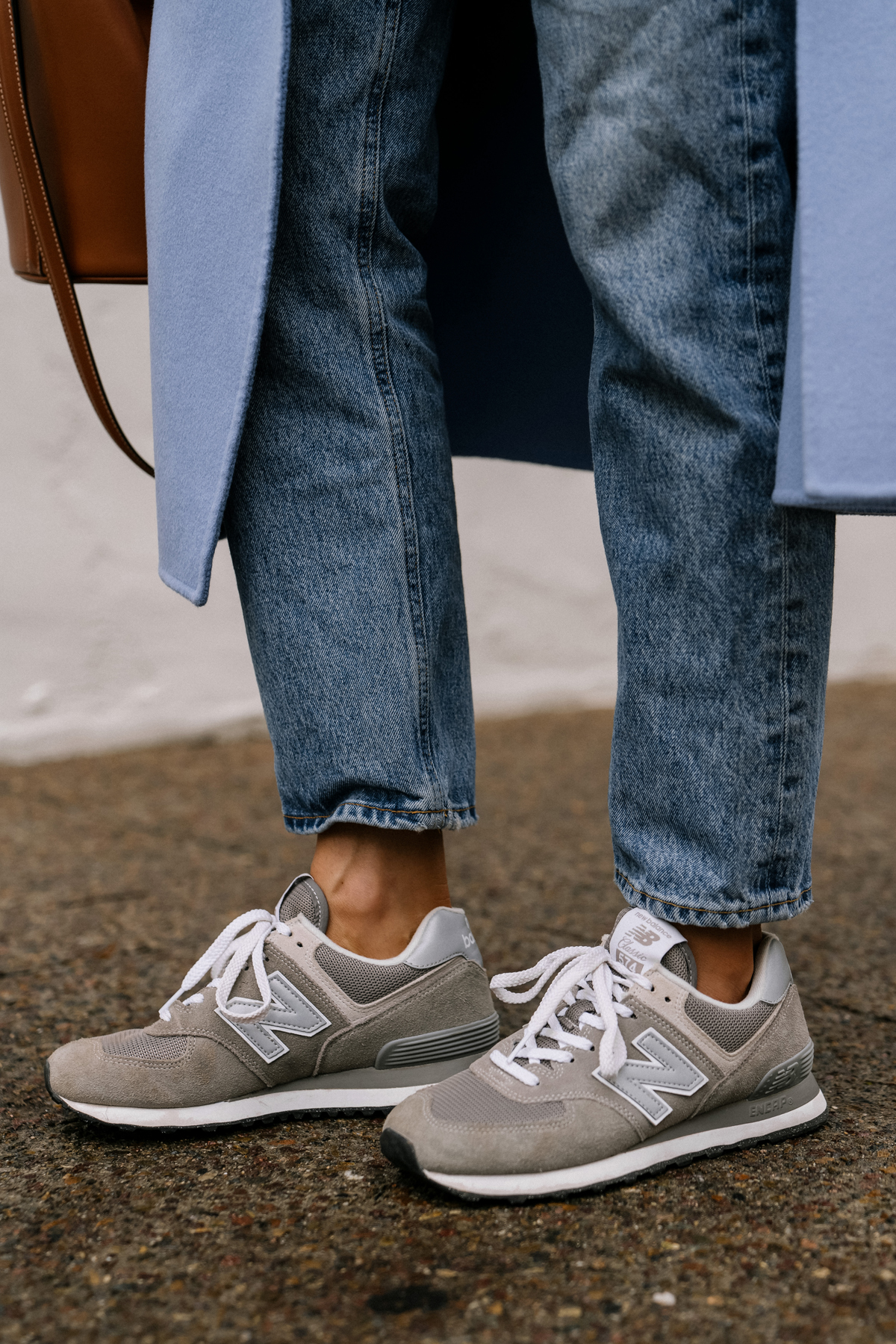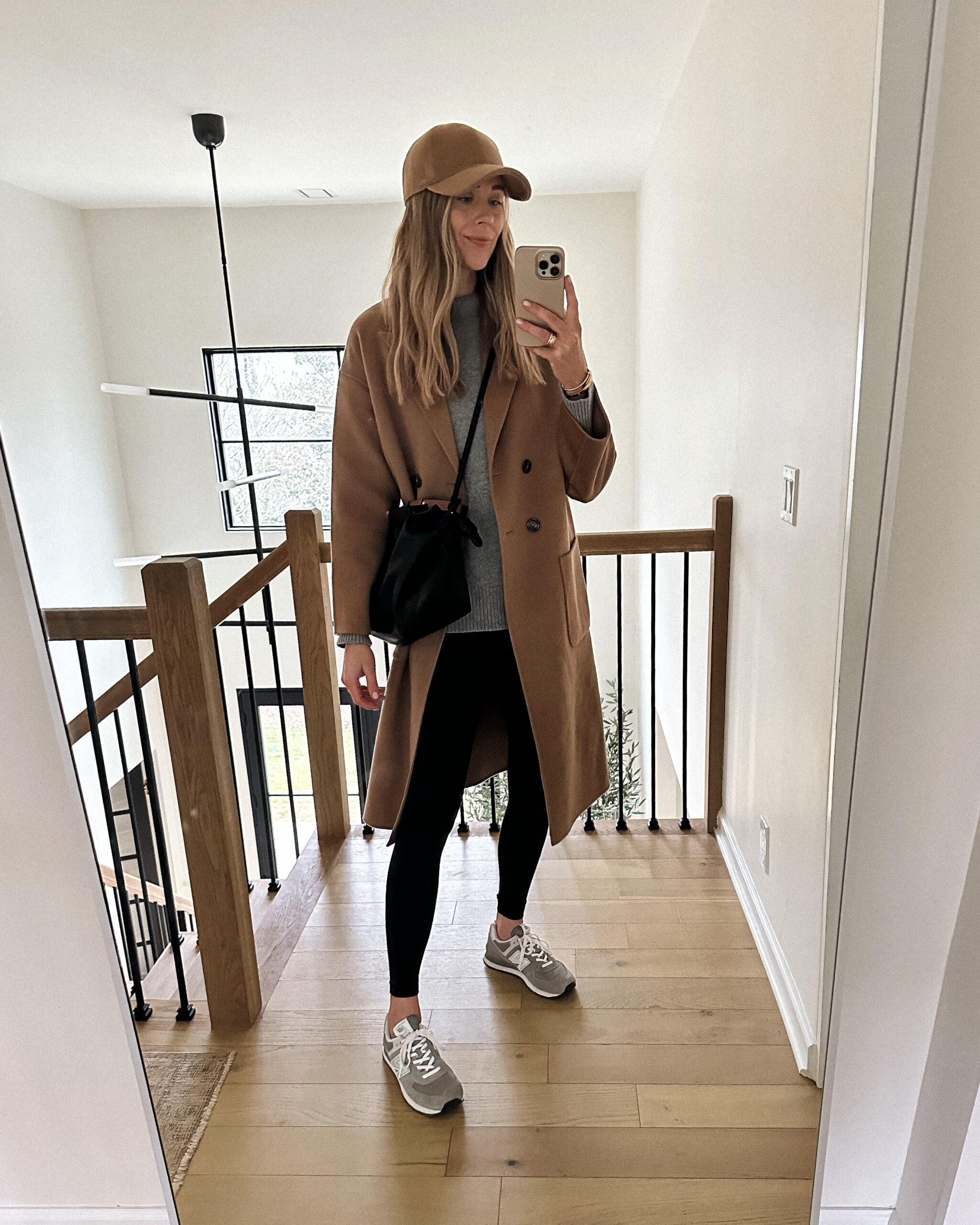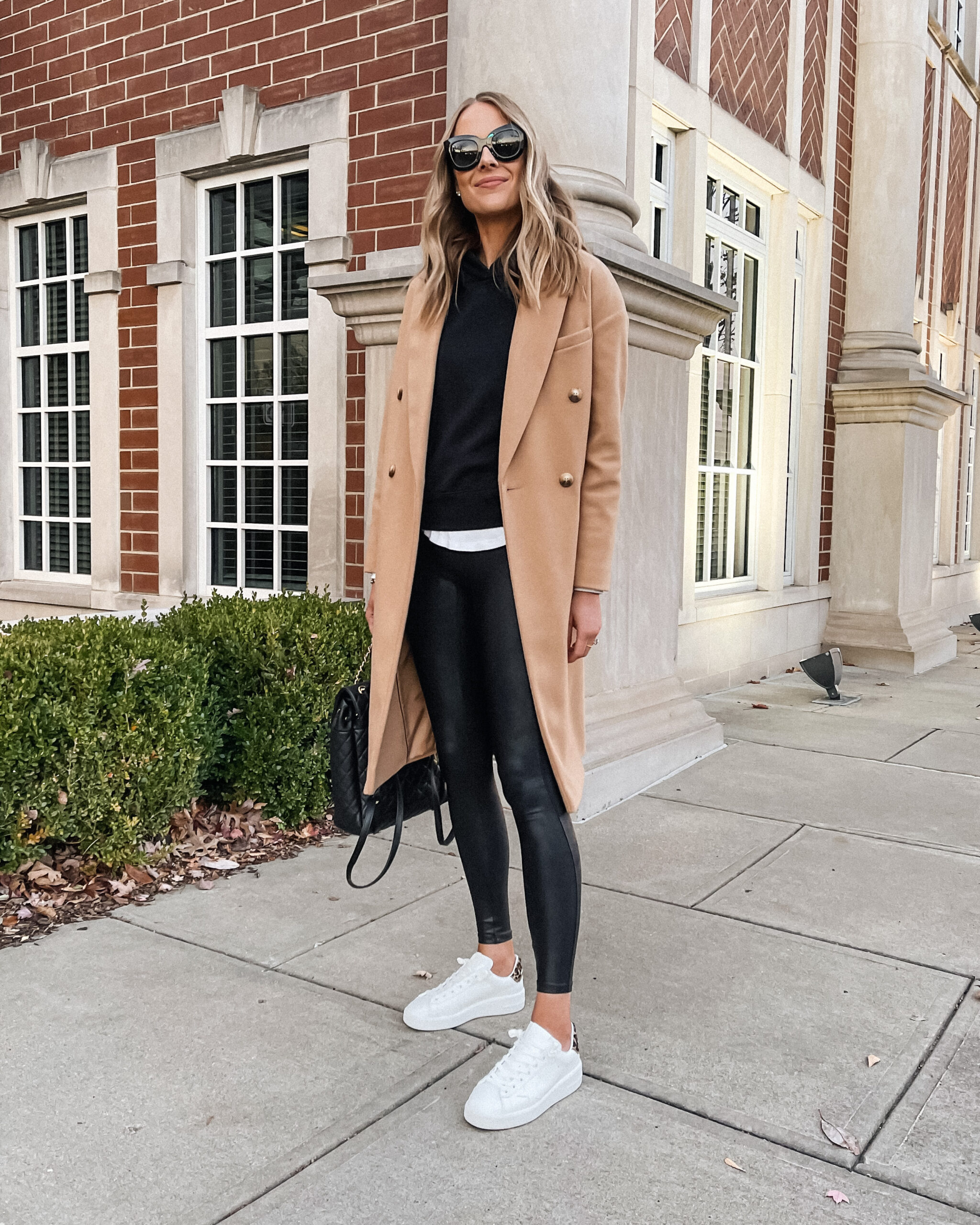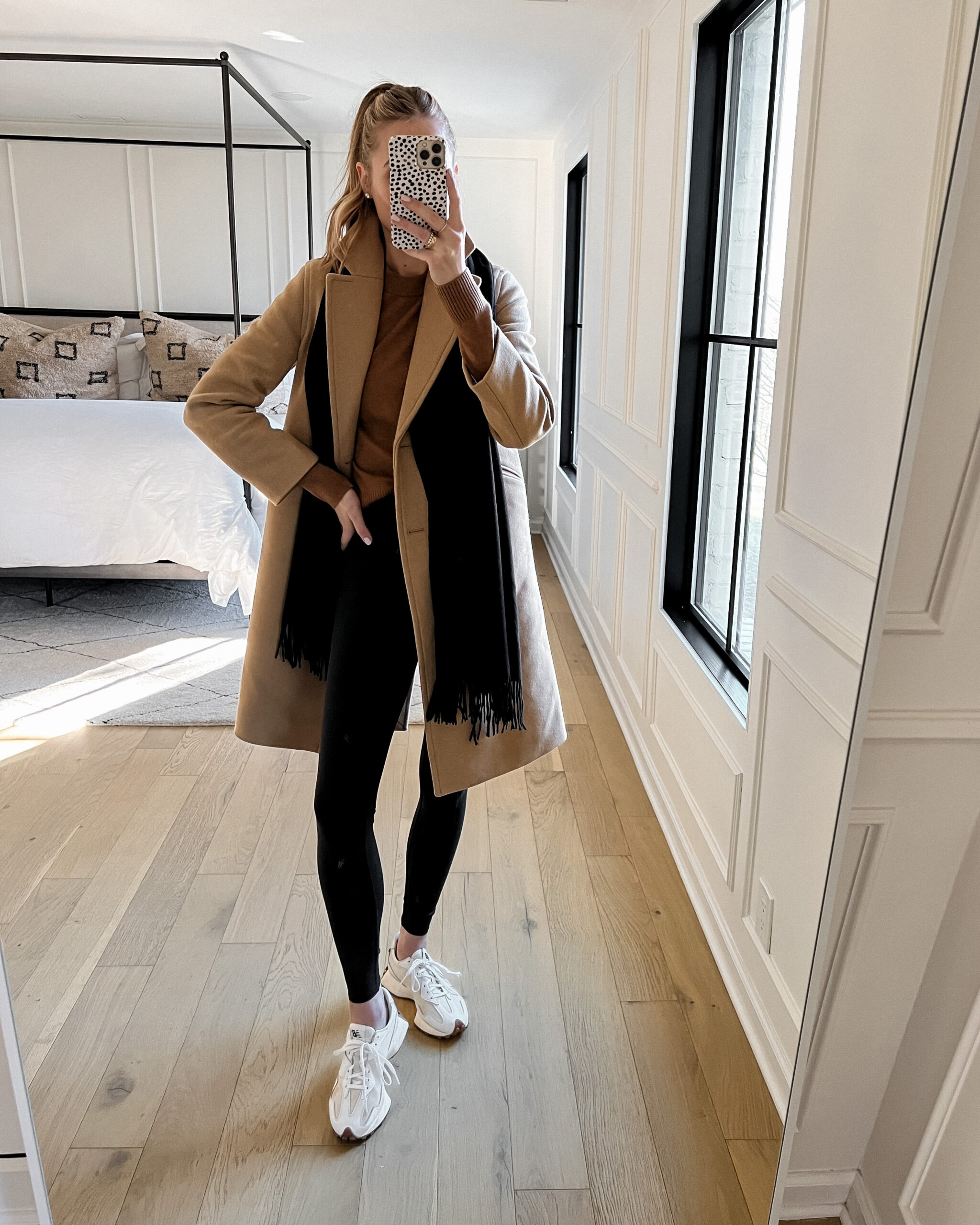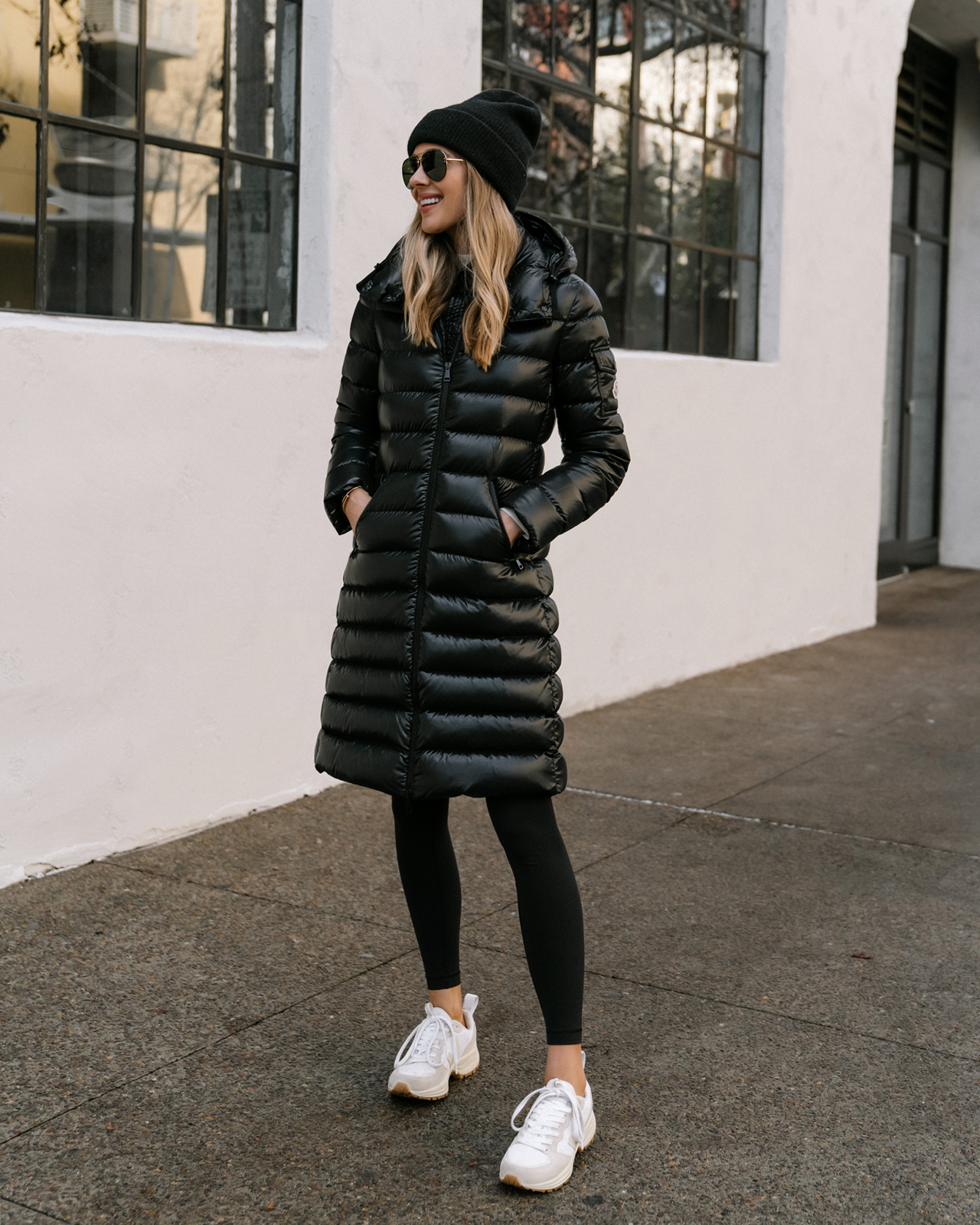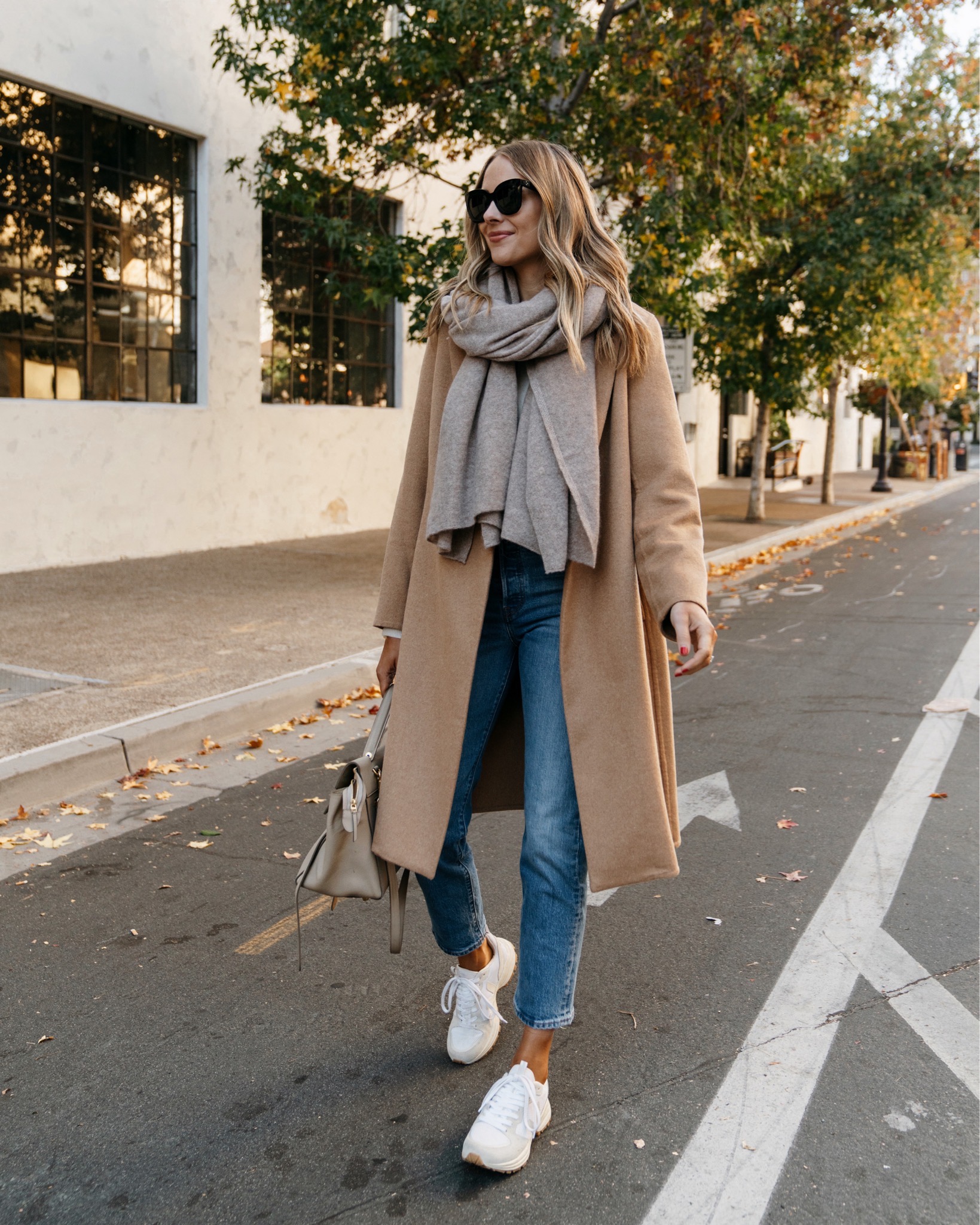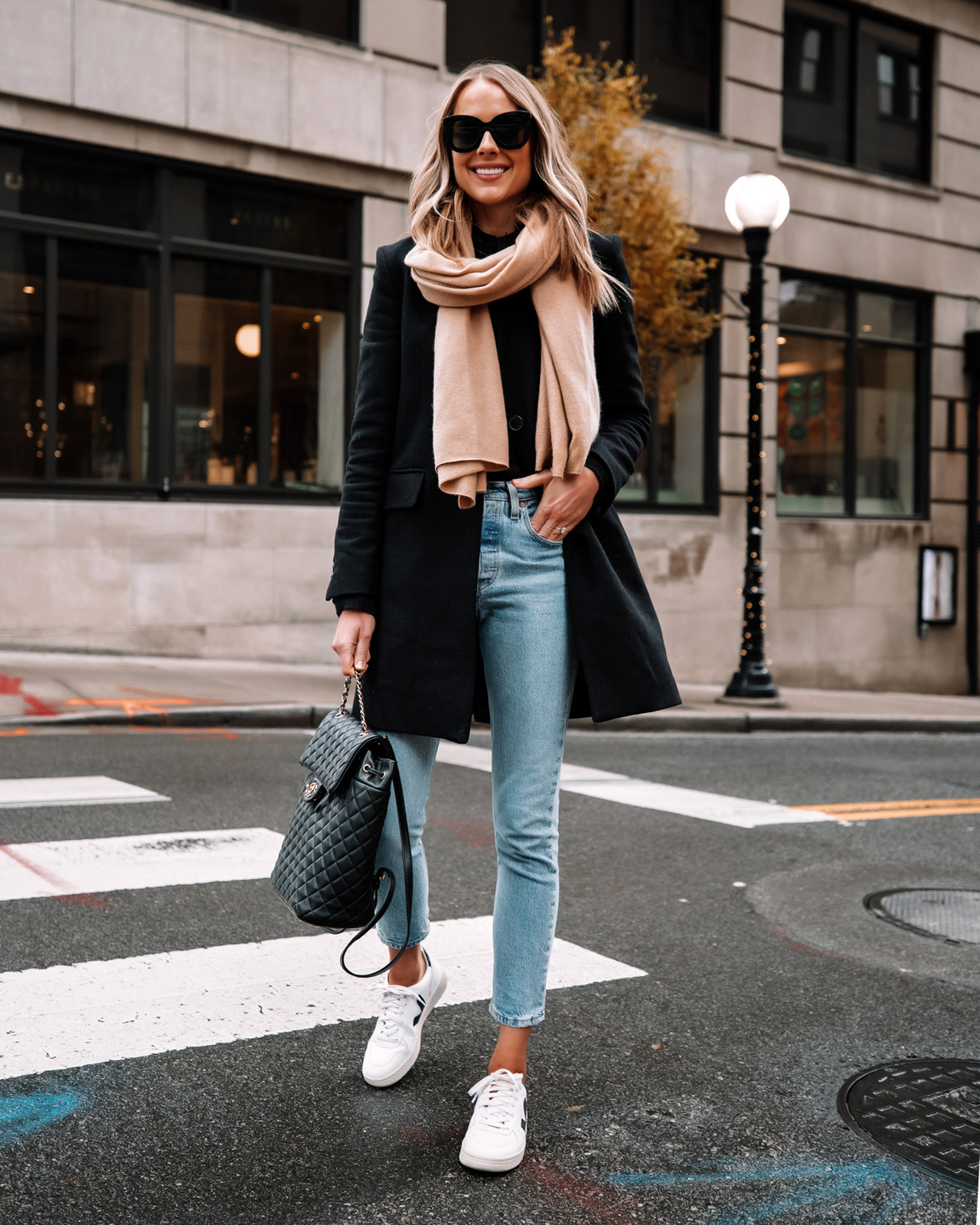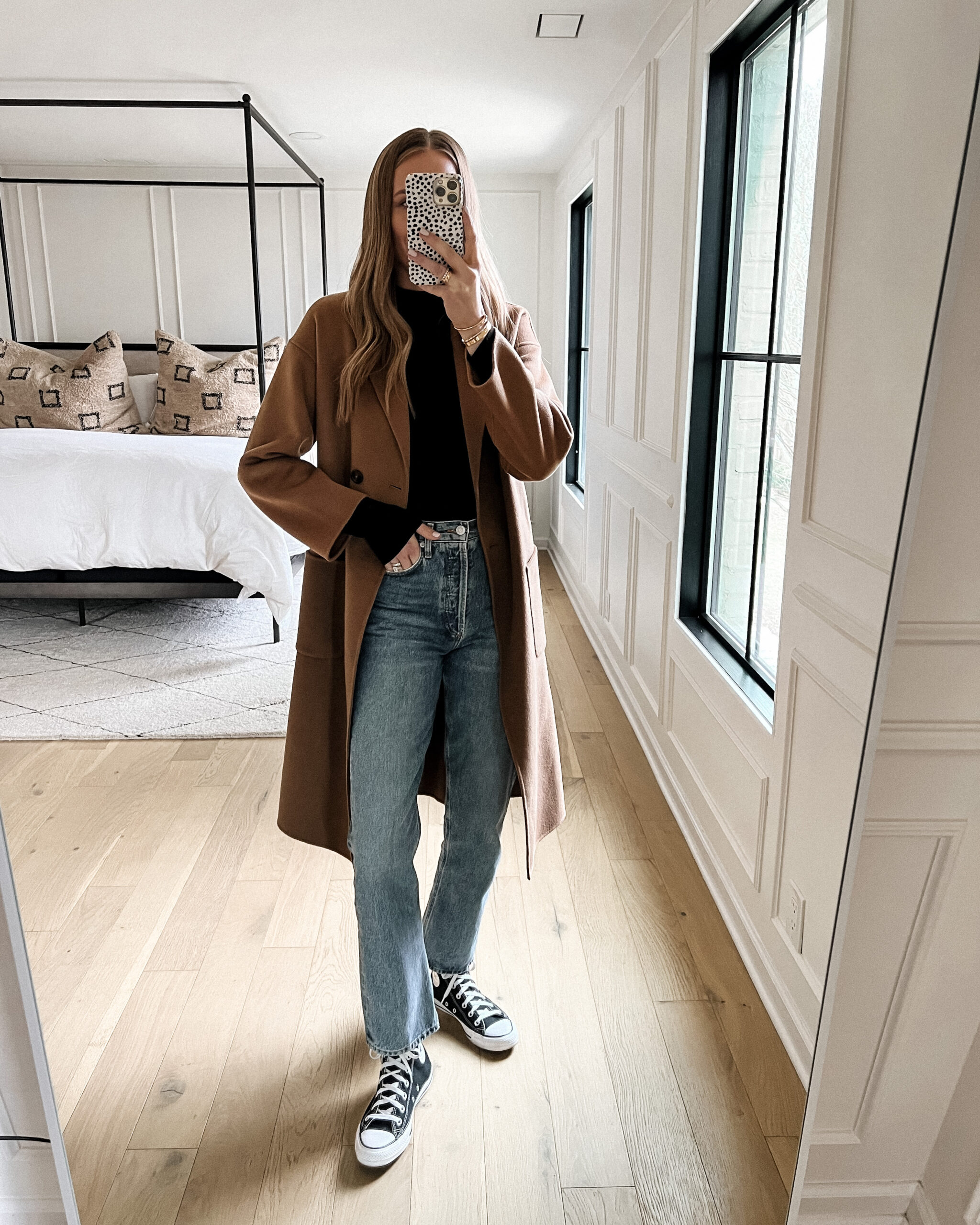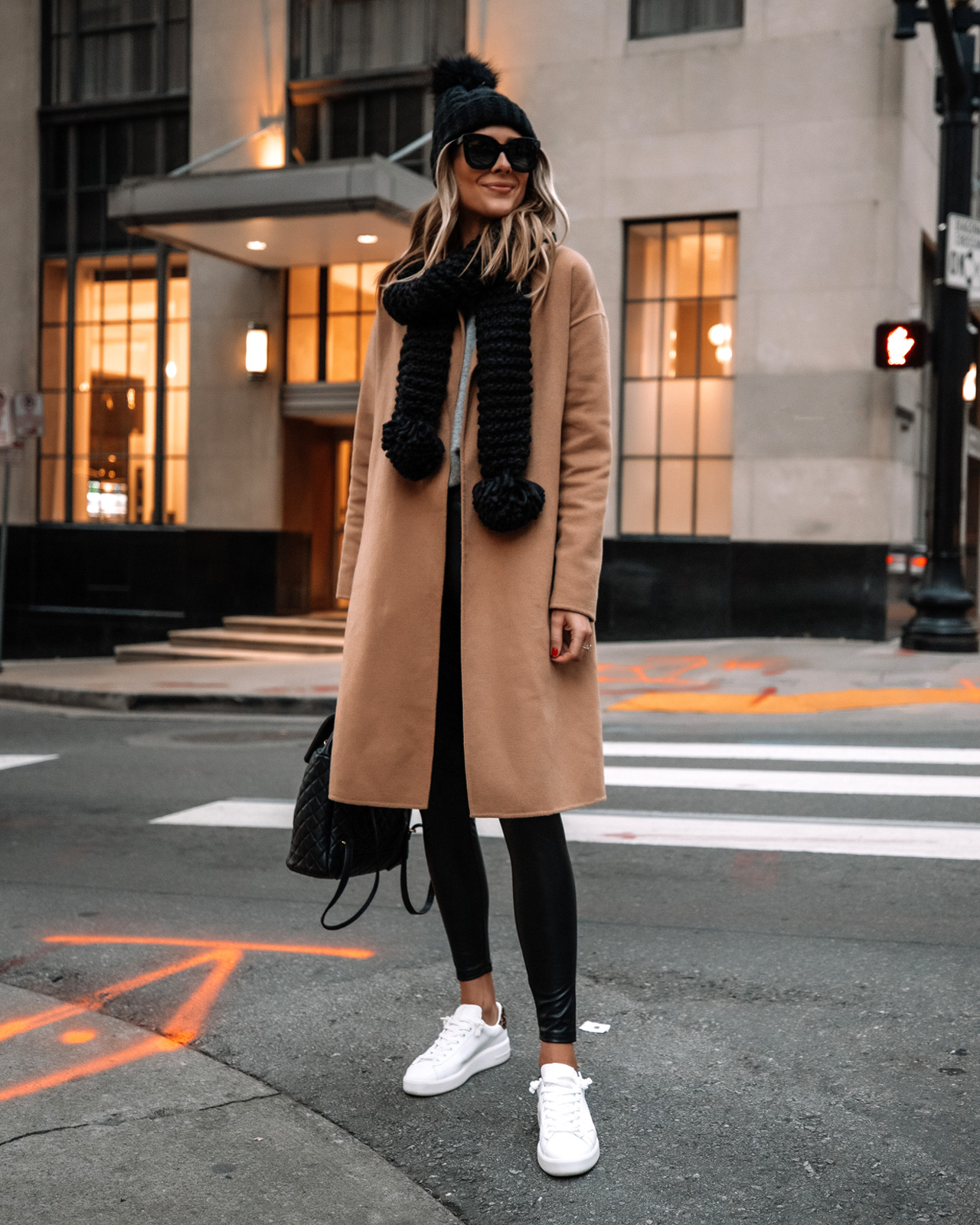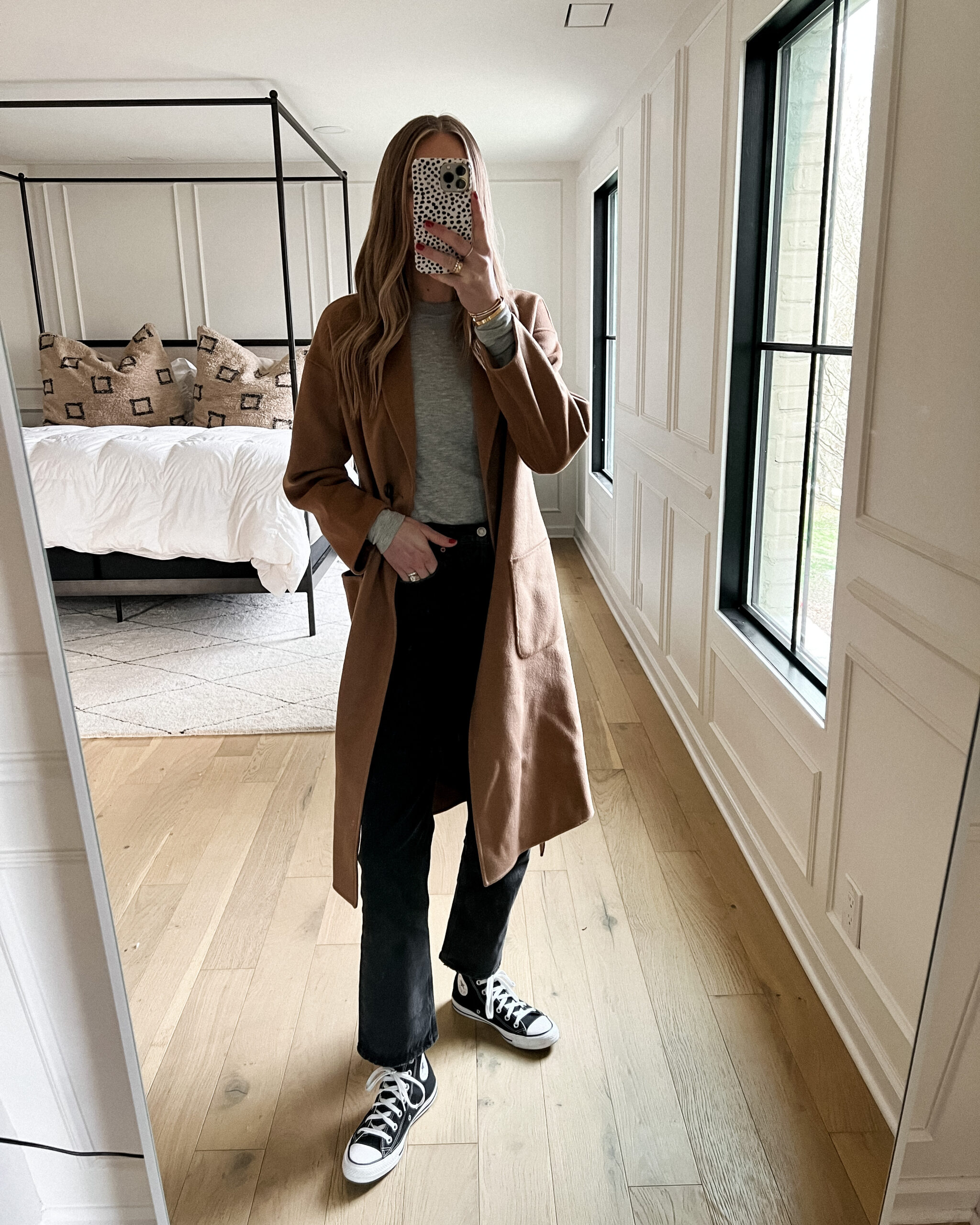 This post may contain affiliate links, meaning when you click the links and make a purchase, we receive a commission.
Photos: Arielle Levy