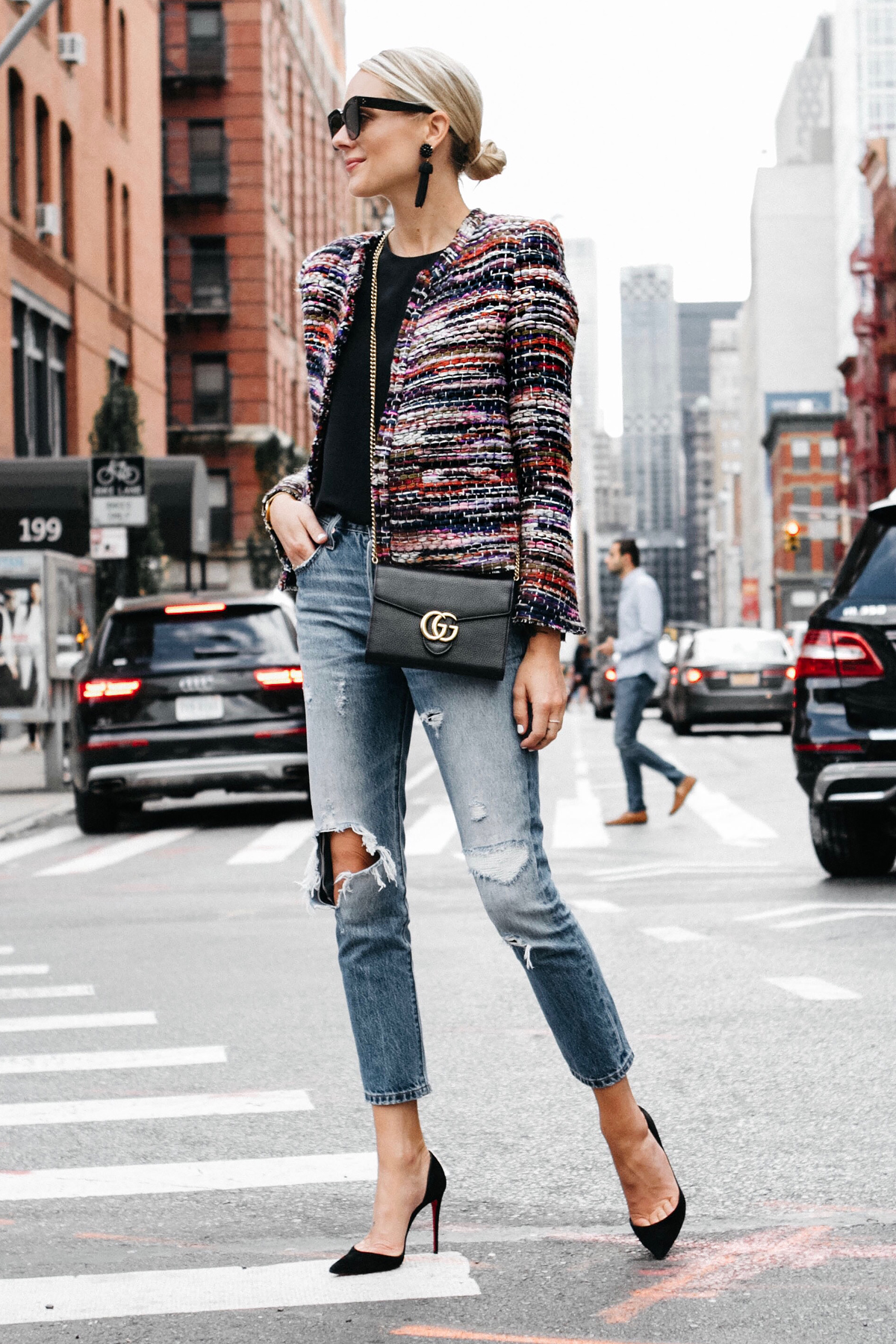 [pipdig_left]
[/pipdig_left]
[pipdig_right]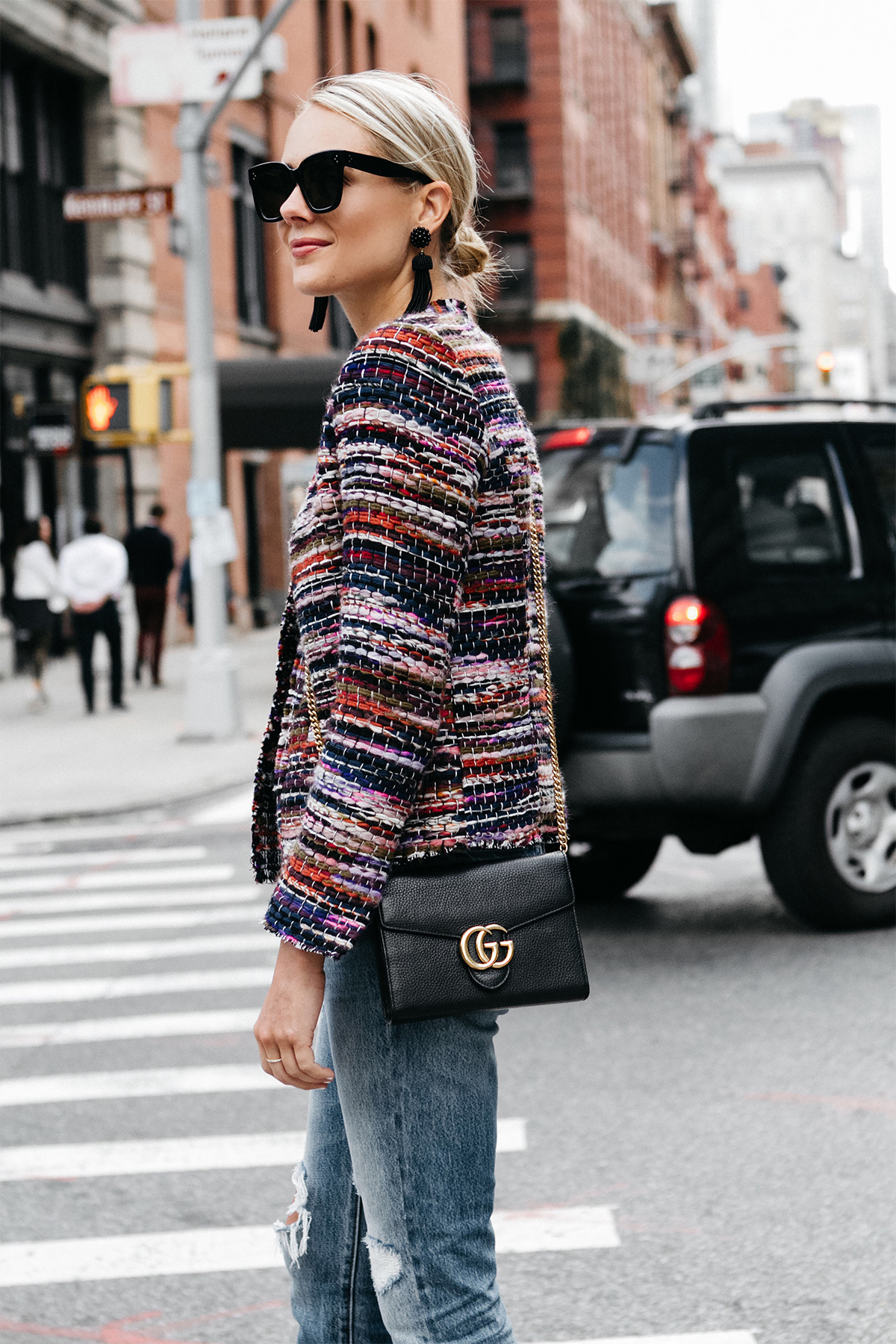 [/pipdig_right]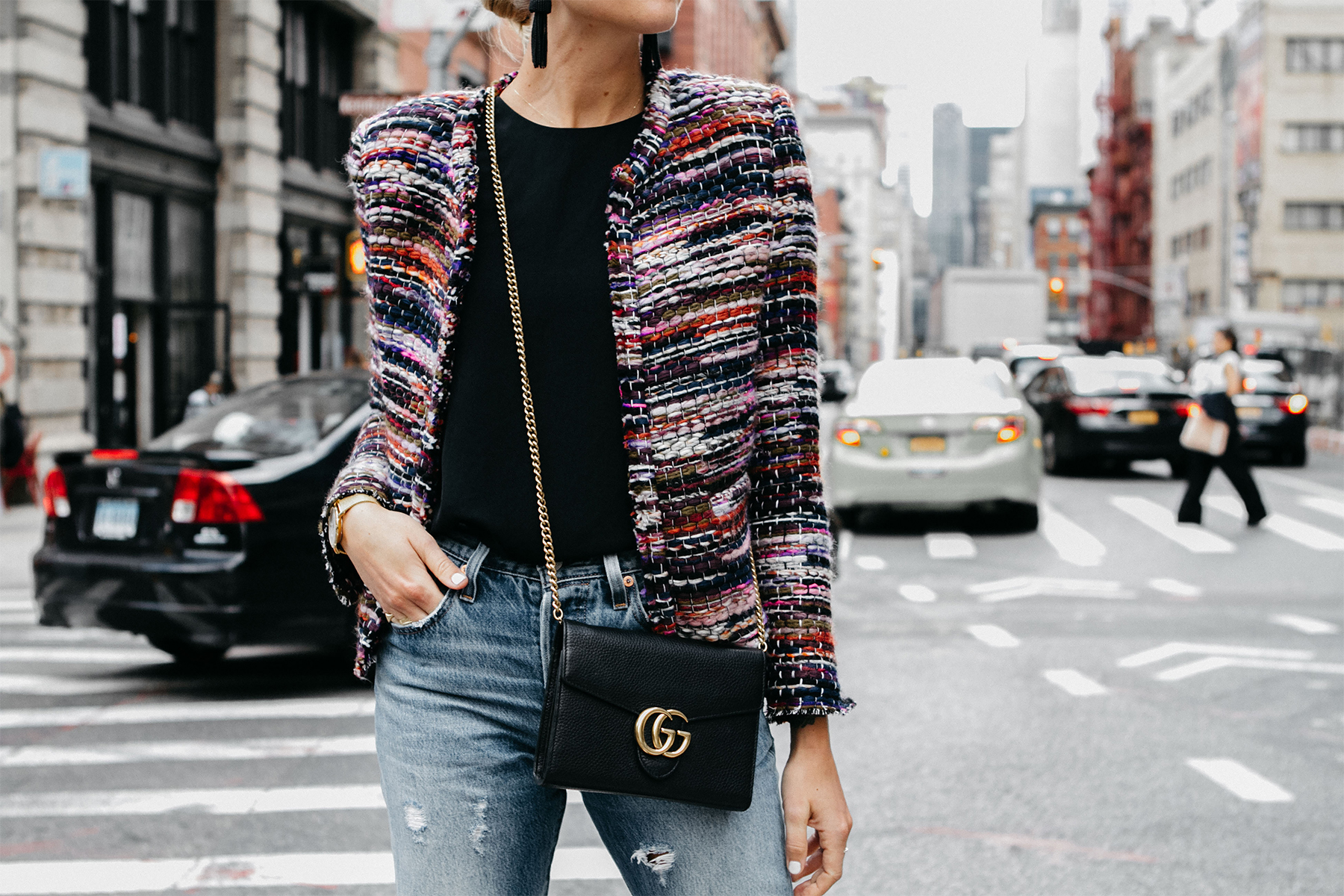 [pipdig_left]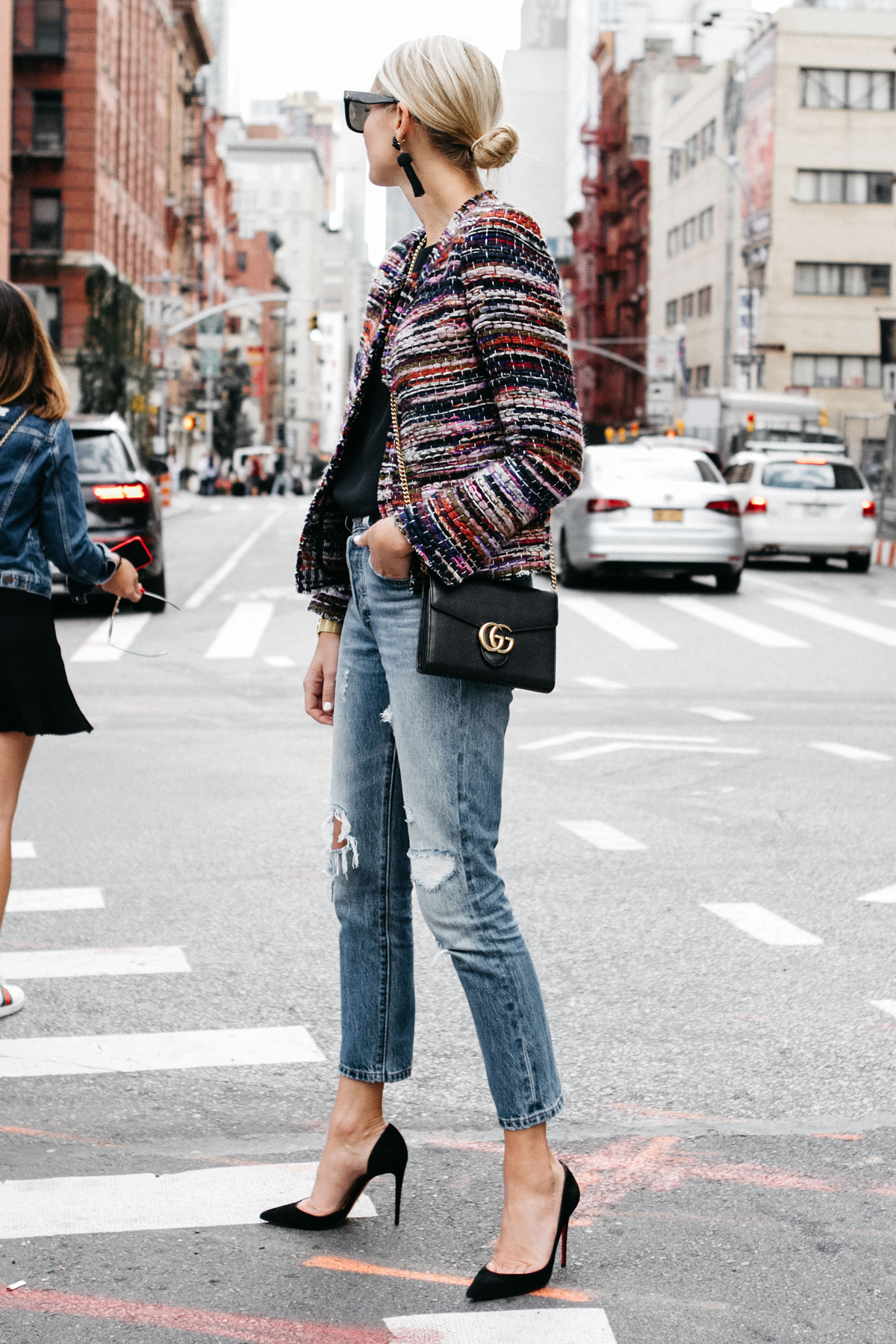 [/pipdig_left]
[pipdig_right]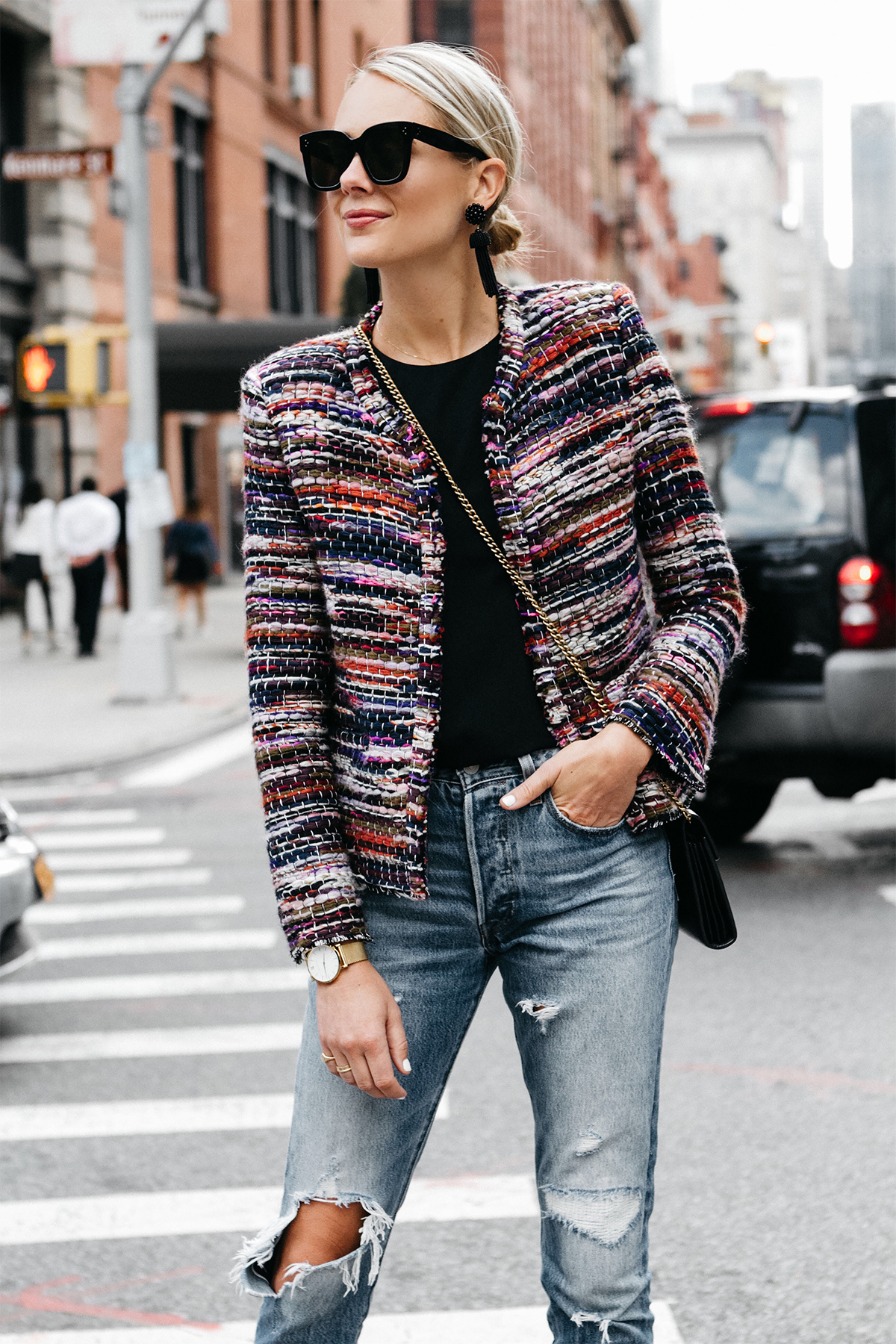 [/pipdig_right]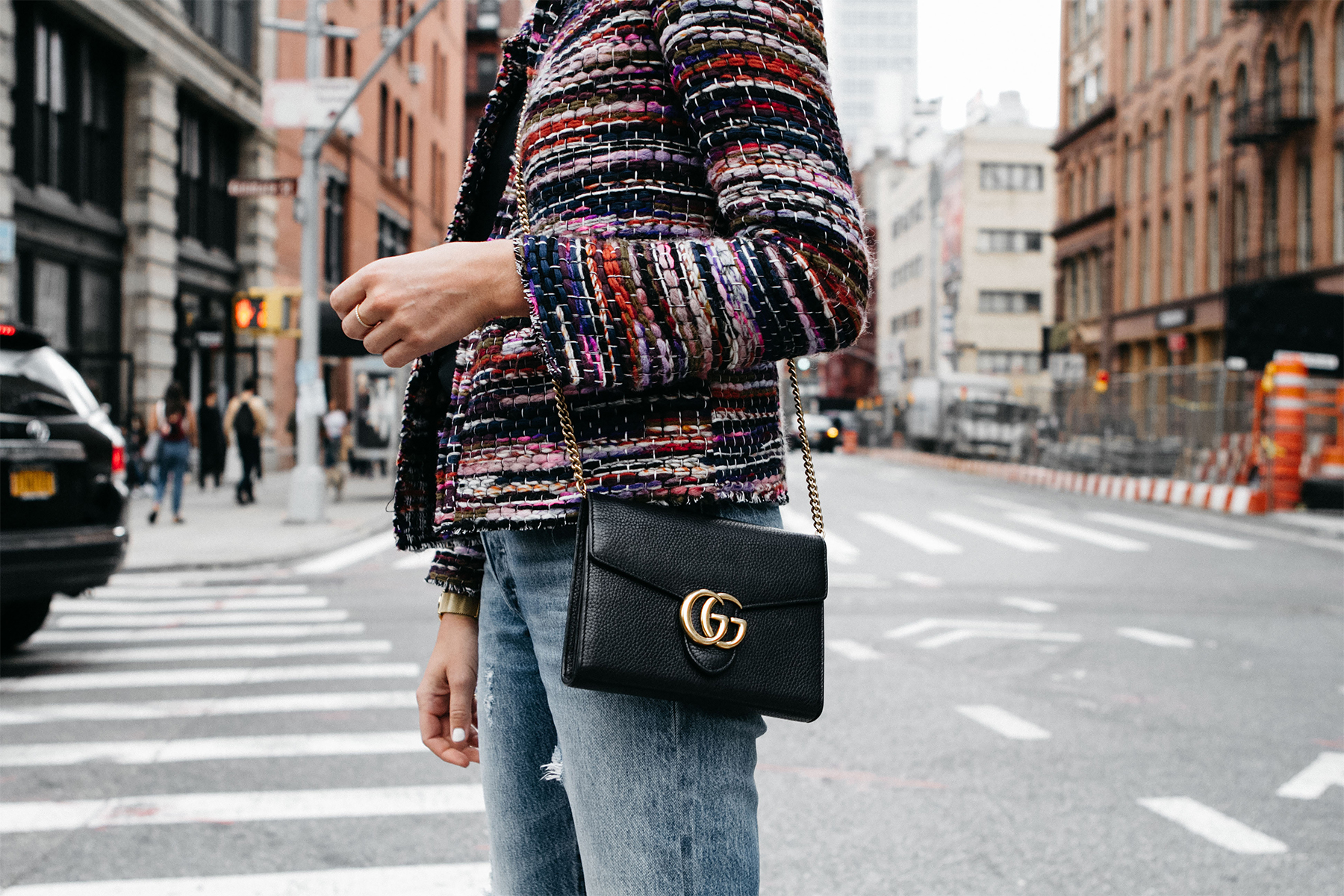 [pipdig_left]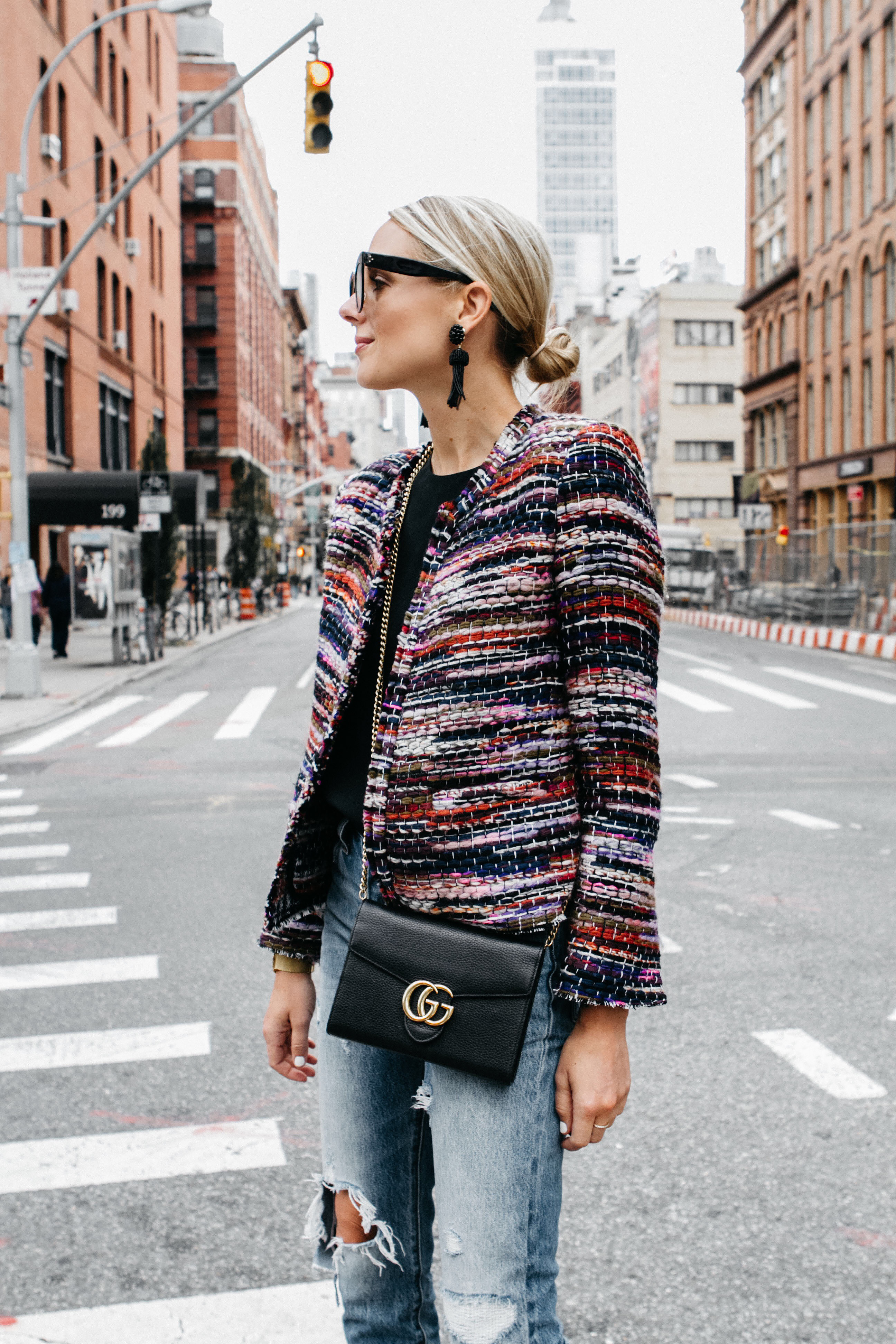 [/pipdig_left]
[pipdig_right]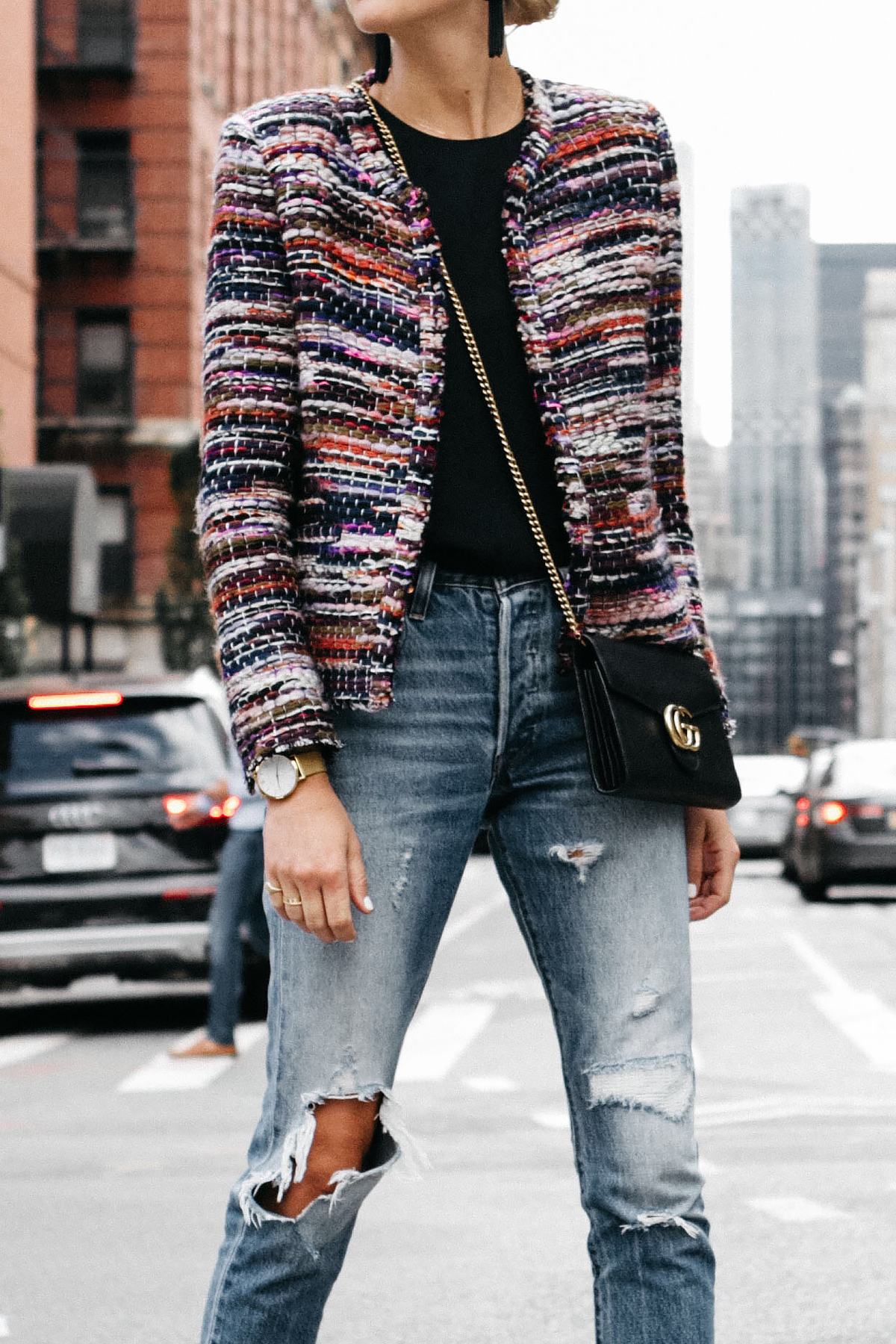 [/pipdig_right]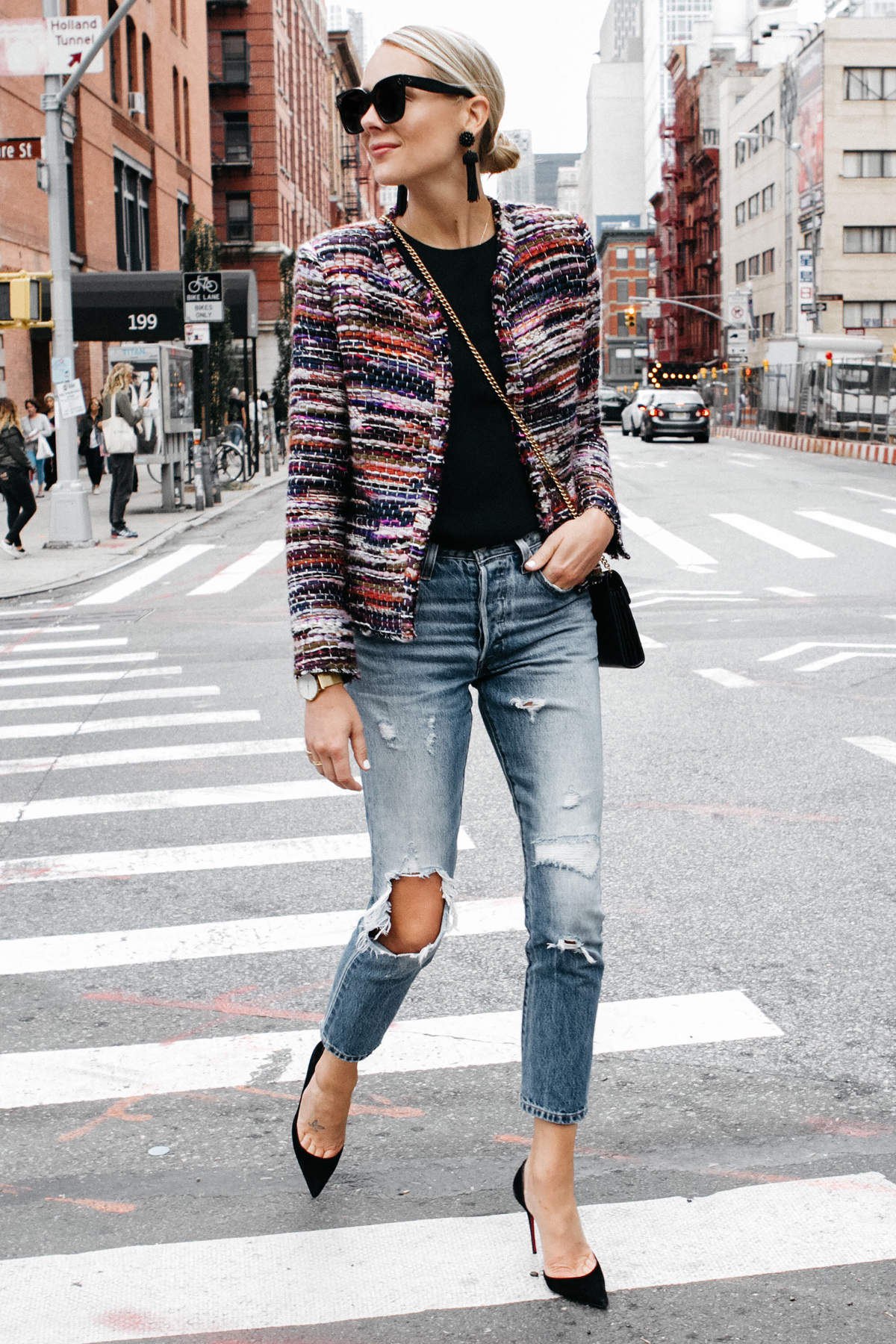 The other week, I posted a classic black and white tweed jacket. While I love that jacket very much, I've started a new love affair with this multicolored tweed jacket by IRO. I'm clearly having a moment with tweed so far this season, and this one is an absolute front-runner.
Of course, the multicolor element makes this tweed jacket so unique and so, so fun. Traditionally, tweed can beg for more liveliness, and this version of the classic pattern delivers. Yes, it's quite the investment piece, but when have you ever seen a multicolored tweed jacket done so well? I wore it during New York Fashion Week with my favorite pair of Levis and a simple tank top and felt amazing. This was the perfect lightweight jacket to put on in the mild, 70º Big Apple. To top it off, I kicked it up a notch with a statement earring and heels. This amazing piece can be dressed up for a classy event or worn to a Sunday brunch with jeans and booties. And just in case you aren't a fan of the multicolor, it also comes in a black & grey version, which by the way I might also need.
I adore this multicolored tweed jacket and you will, too.
*Note: Size up in the jacket as it runs small (I'm wearing 38 FR)
Jacket: IRO (also here & here) | Tank: Everlane c/o | Denim: Levis c/o | Pumps: Christian Louboutin (similar) | Handbag: Gucci (similar) | Earrings: Similar | Sunglasses: Celine (similar) | Watch: Larsson & Jennings (similar) | Bracelet: Similar

Photos: KRLMYR