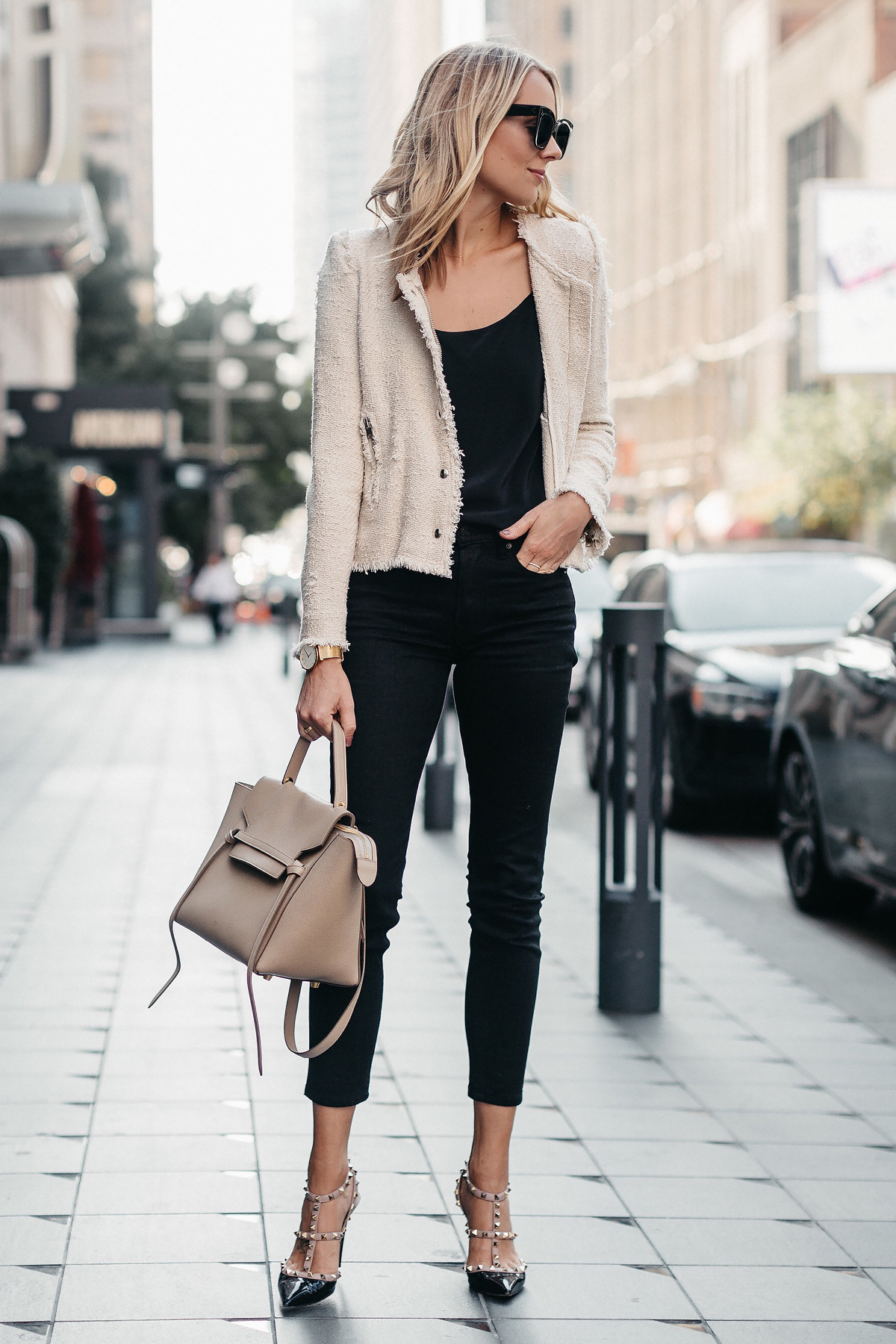 [pipdig_left]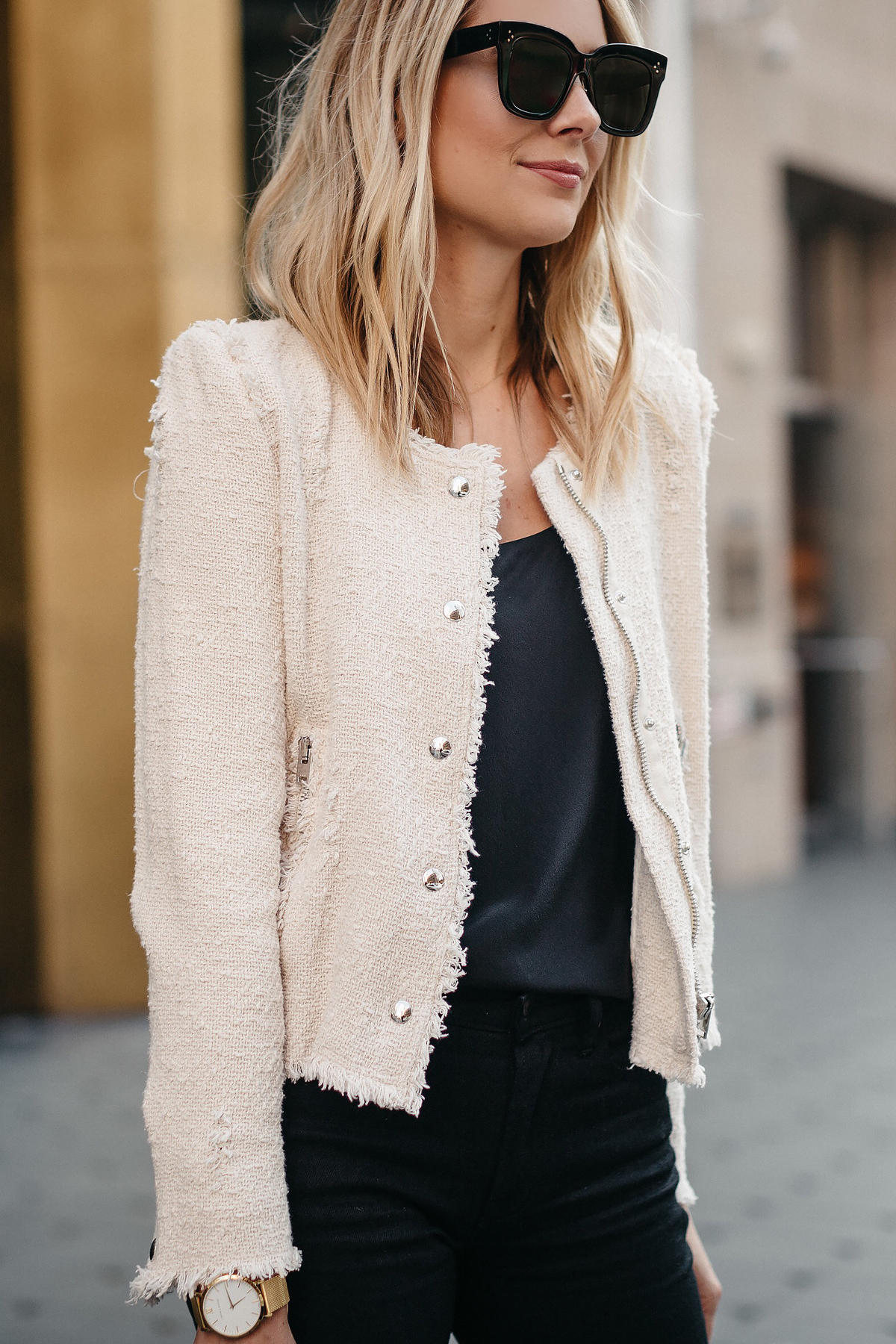 [/pipdig_left]
[pipdig_right]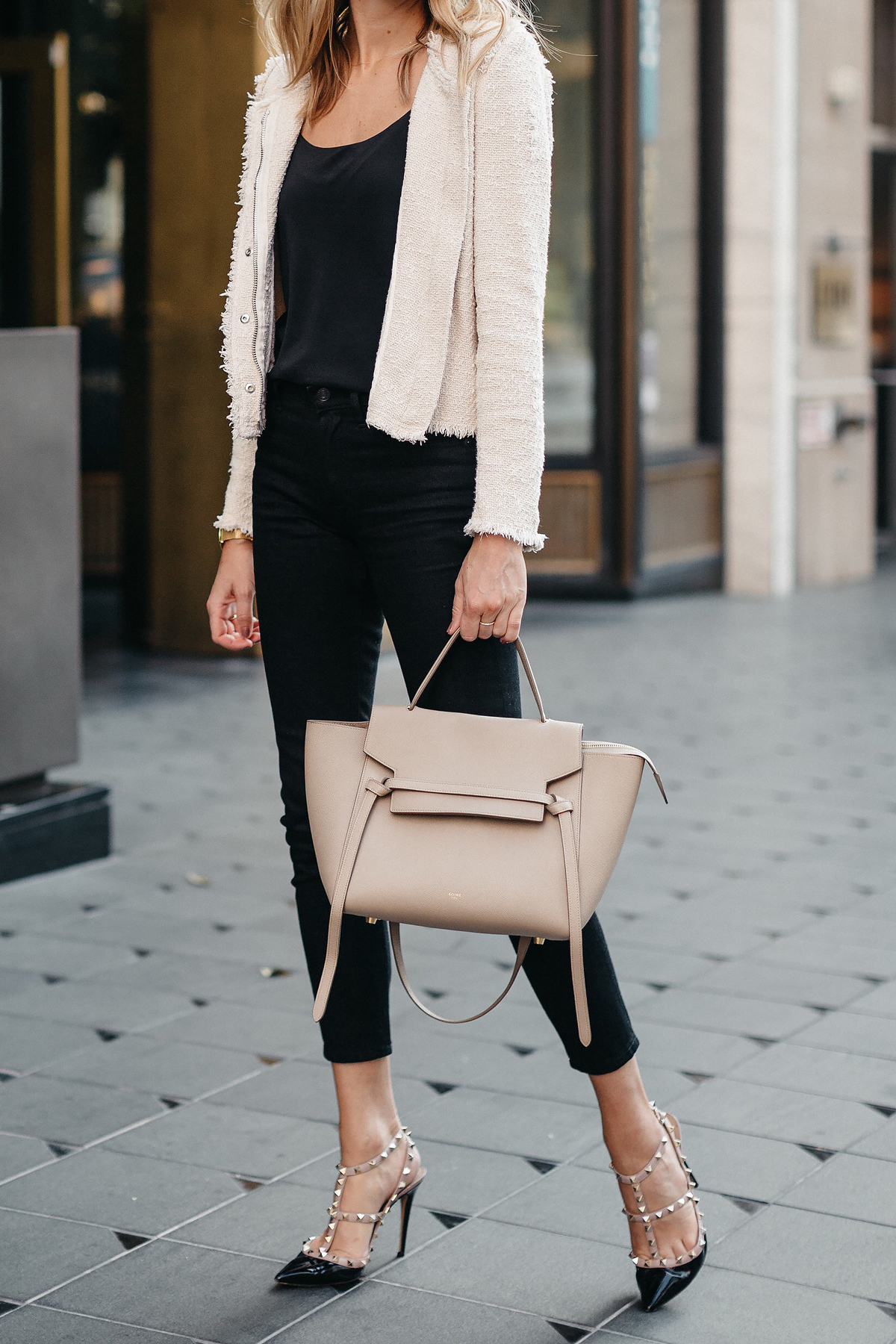 [/pipdig_right]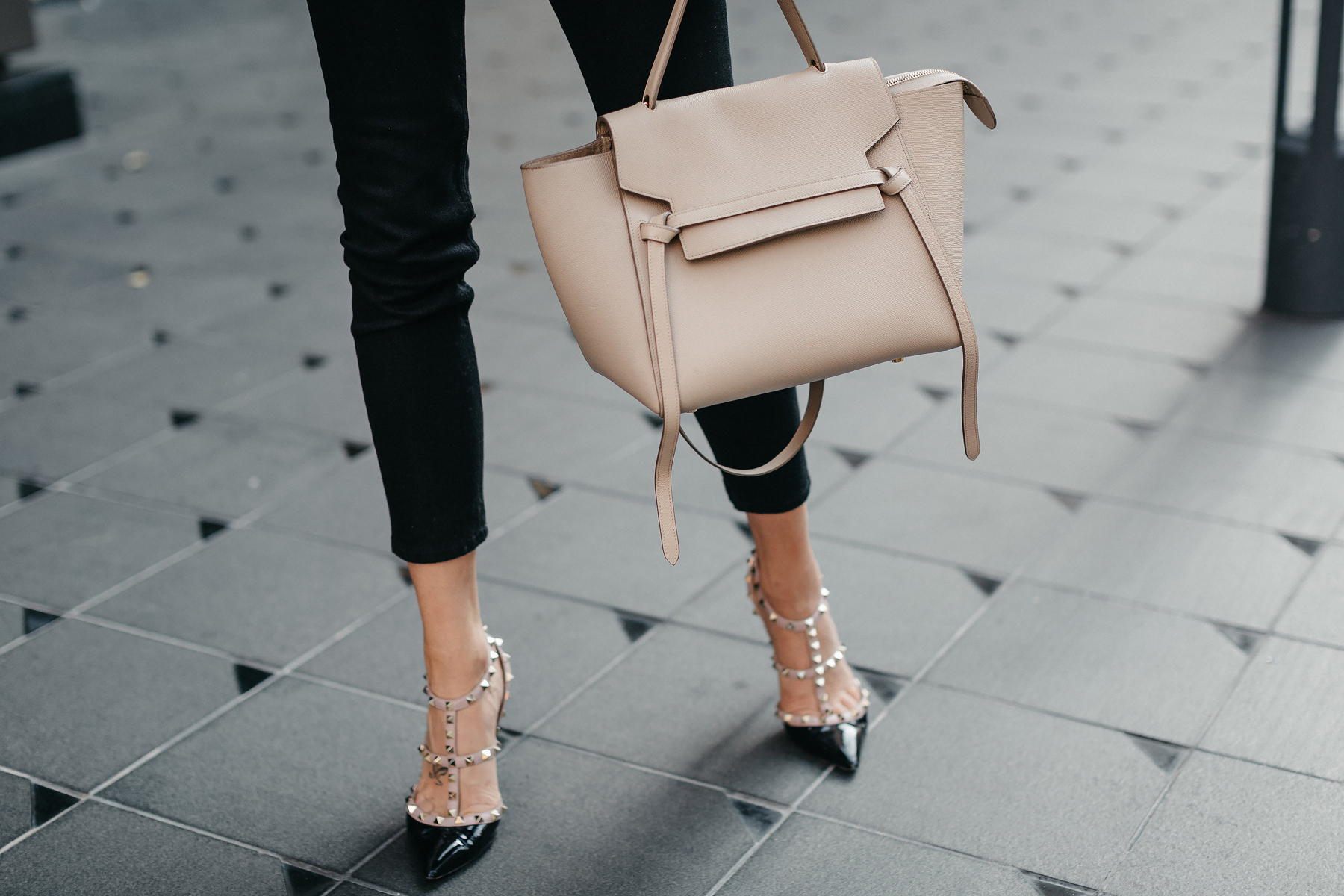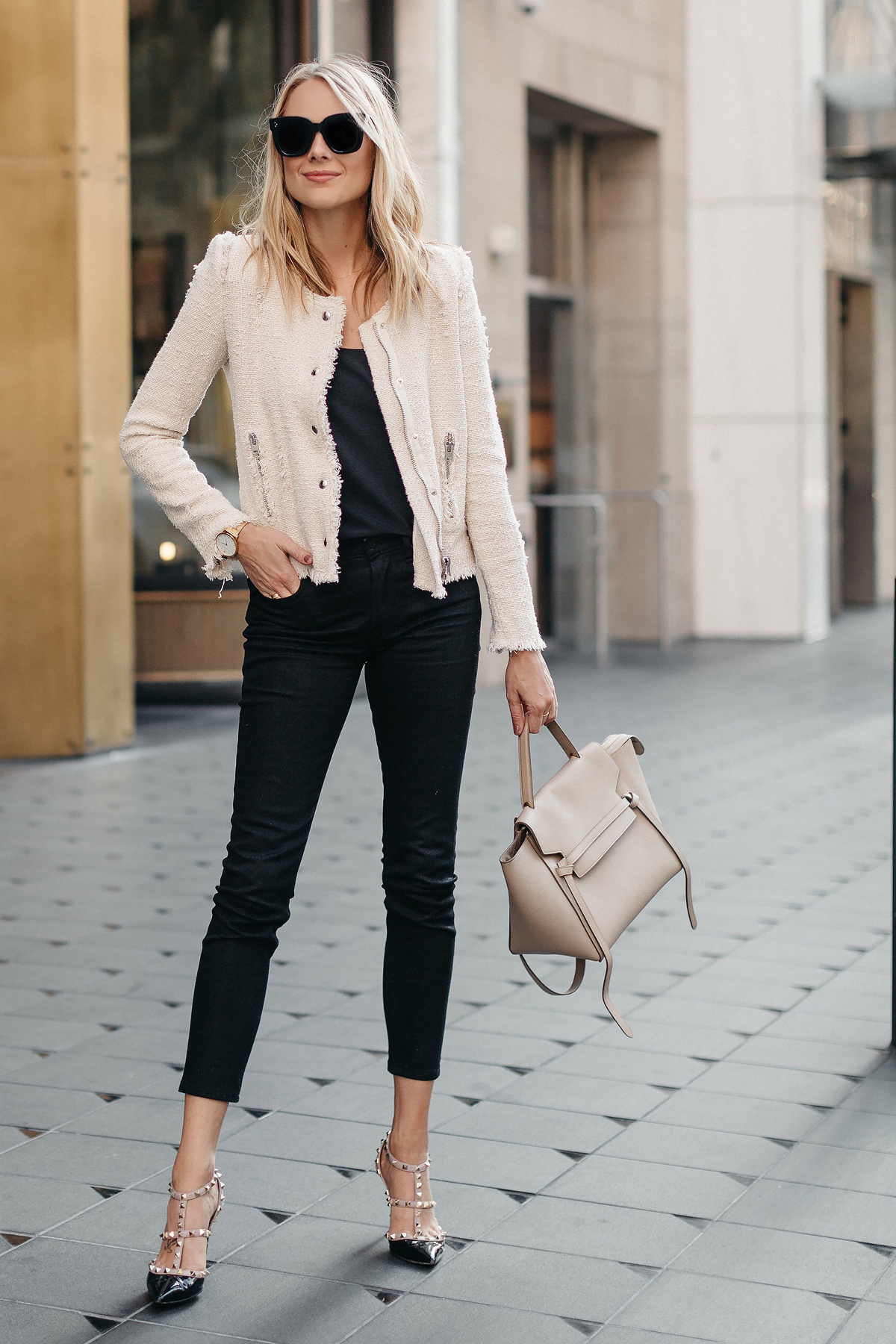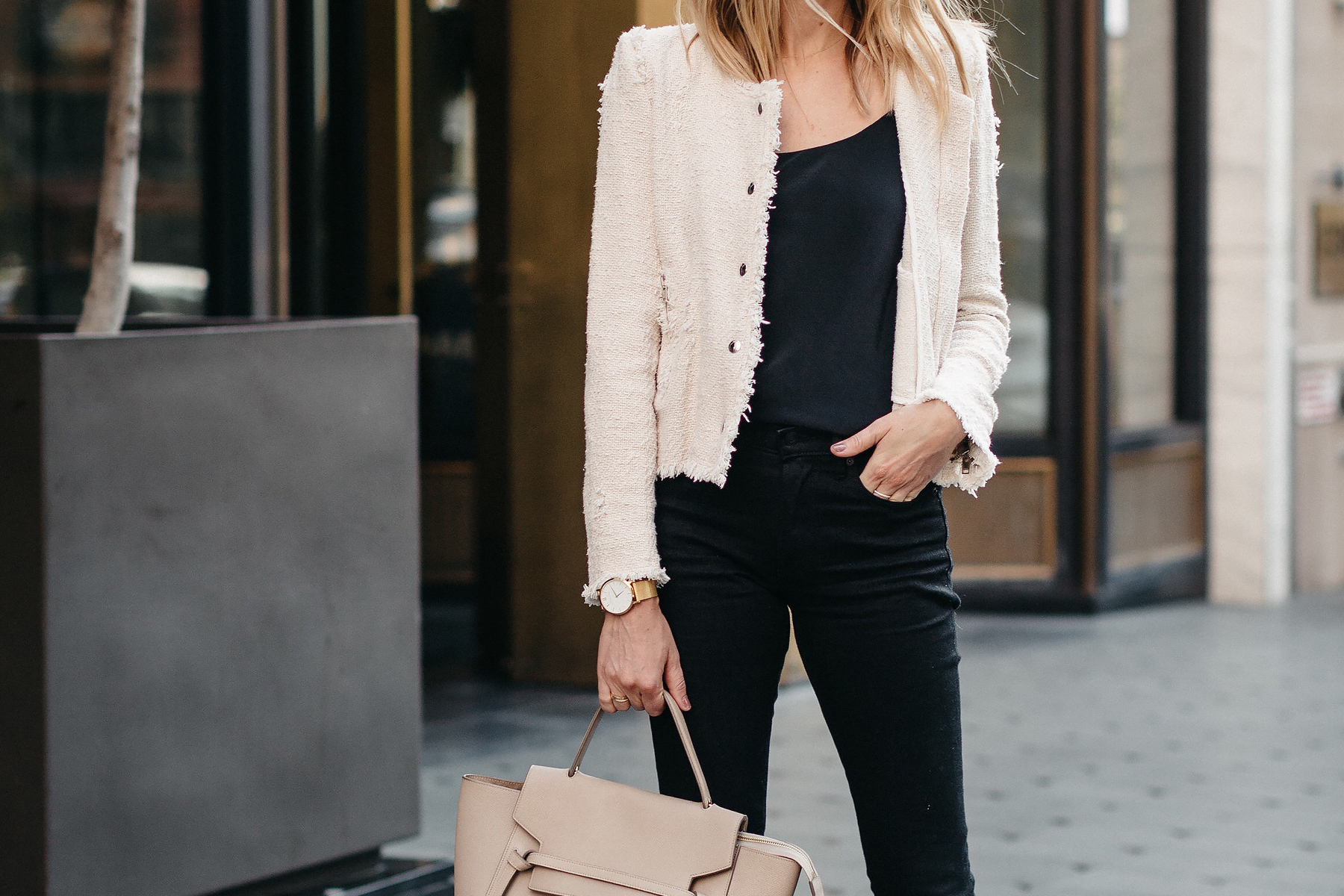 [pipdig_left]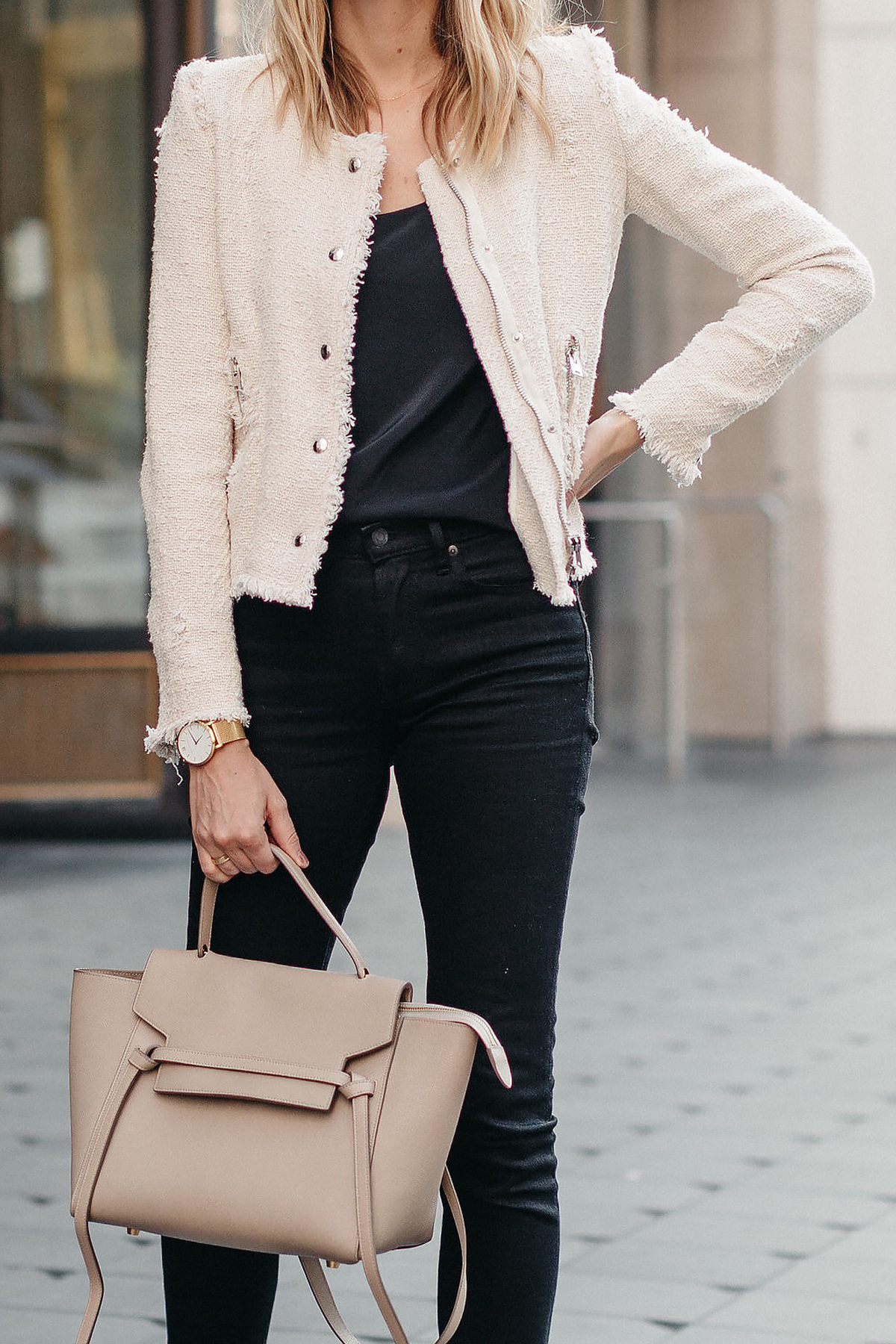 [/pipdig_left]
[pipdig_right]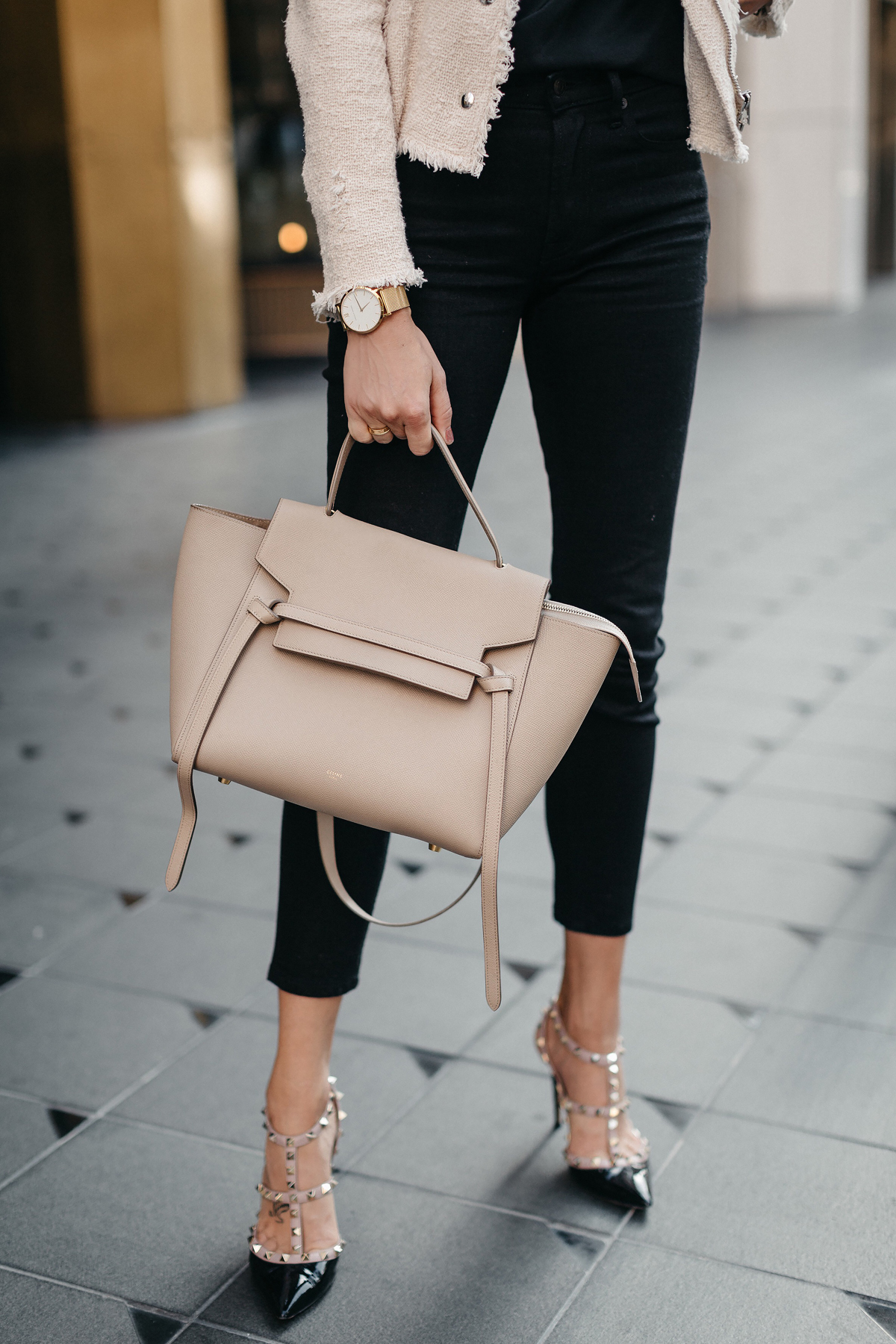 [/pipdig_right]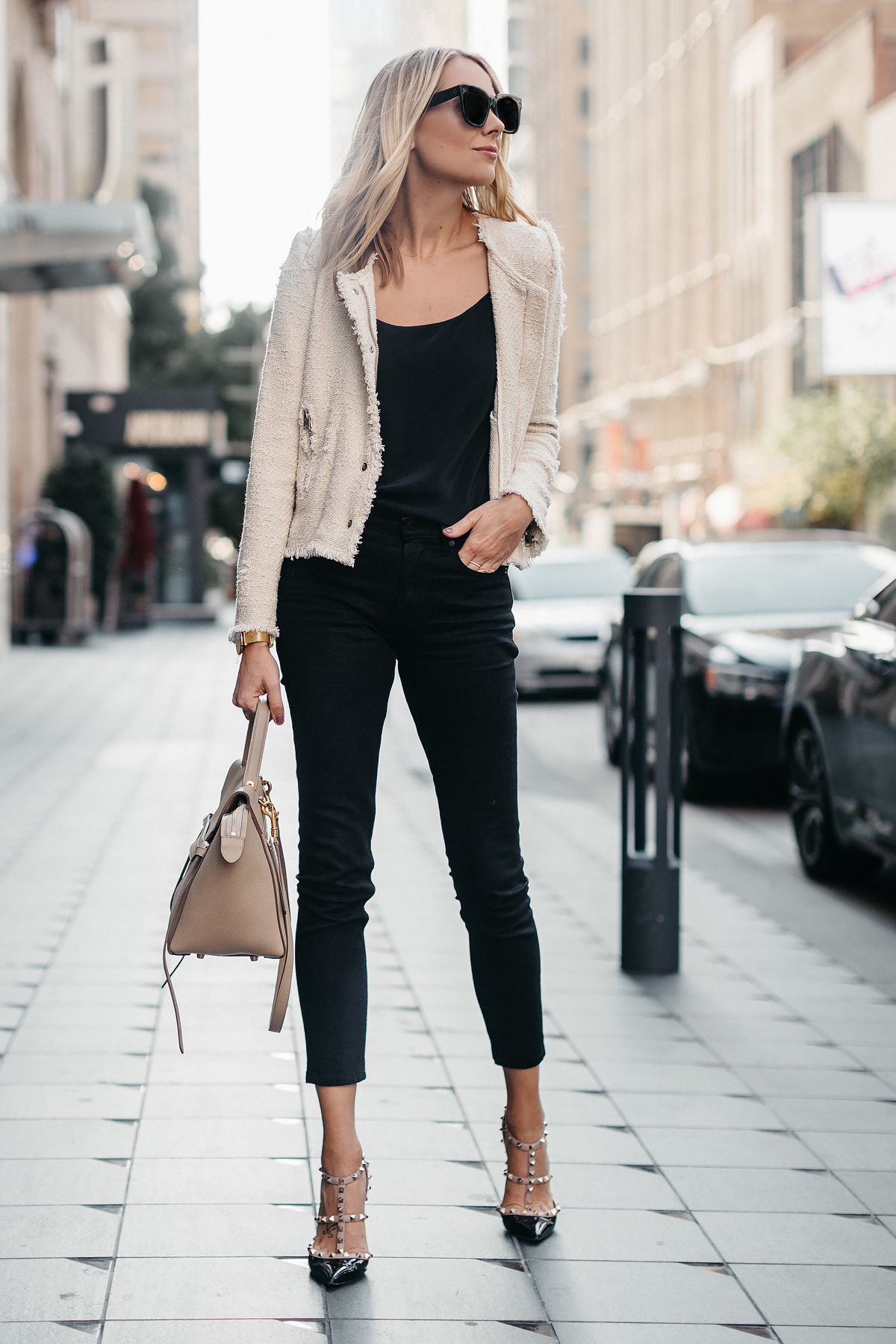 So far, it looks like chic layering jackets are going to be my new obsession this fall. Every time I shop lately, I'm drawn to them. For example, this gorgeous ivory tweed jacket by IRO.
Sometimes, jackets can get a bad rap. That is, a lot of girls view them as restrictive or bulky. That's why I love this particular ivory tweed jacket. Not only is it absolutely gorgeous, but it's also incredibly lightweight, making it an easy outfit addition. Of course, an ivory-colored jacket this time of year may make you nervous, and I understand that. However, this color is what I'd call a "winter white" and flawlessly transitions in fall and winter wardrobes. For example, I paired it with an all-black ensemble which made it pop even more. A crisp, winter white against black always looks amazing. But you can wear this ivory tweed jacket just as easily with boyfriend jeans and flats for a more casual look, too!
When it comes to jackets, never be afraid to experiment. They're such a fun, inspiring way to play with outfits, which I'll be doing a lot in this ivory-colored one!
Jacket: IRO | Denim: Everlane c/o | Tank: Club Monaco c/o | Heels: Valentino (similar) | Handbag: Celine (similar) |
Sunglasses: Celine (similar) | Watch: Larsson & Jennings (similar) | Bracelet: Similar

Photos: Beckley