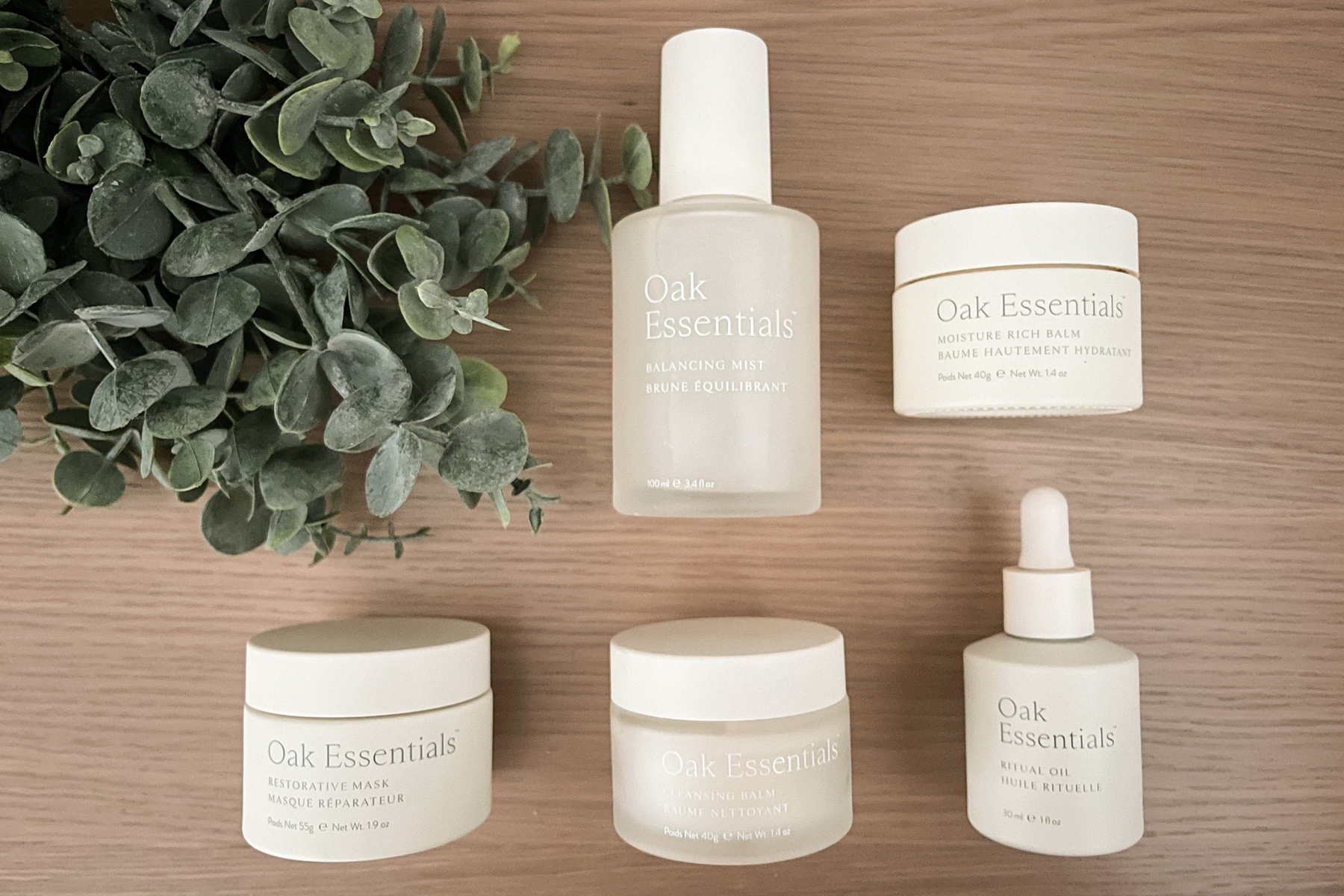 As if Jenni Kayne couldn't make me love her more than I already do, she's gone ahead and developed a gorgeous skincare line called Oak Essentials. Just like her clothing items, the Oak Essentials skincare line is luxurious. It's clean, foundational skincare for everyone no matter your age. It's all uncomplicated, straightforward skincare made from the highest quality ingredients. For now, the line features five products: facial mist, oil, a restorative mask, and two variations of face balm. I truly am loving this new skincare line from Jenni Kayne so much and will keep you guys posted on if anything changes!
Use code JACKSON15 for a discount!
Cleansing Balm
I absolutely love a cleansing balm, and this one from Oak Essentials is to die for. It's gentle but thorough, which is everything you want in a cleansing balm, and leaves your skin feeling completely impurity-free but like an ultra soft, blank canvas.
Ritual Oil
Meet your new favorite face oil. Made from jojoba seed, borage seed, marula seed, and blue tansy, this serum not only smells amazing but is antioxidant-packed. A few drops of this a day help to restore your skin's natural barrier and help sustain the kind of hydration you've only dreamed of.
Moisture Rich Balm
"More than a moisturizer." This balm is ideal for super dry, super irritated, or super sensitive skin, but works just as well in smaller doses on normal to oily skin. The natural scent the combination of oils creates is gorgeous, and this balm helps lock in moisture throughout the day.
Balancing Mist
Whether it's morning, afternoon, or evening, this balancing mist (made primarily of aloe, rose water, and glycerin) works to nourish and restore the glow in your skin. It's so gorgeous and gentle, and really works to reawaken your skin before you're onto the next event of the day.
Restorative Mask
Organic honey and avocado oil create the ideal foundation for this restorative face mask. I love doing one deeply hydrating mask a week, and this has been added to my line-up indefinitely. It leaves my skin feeling extremely soft and, when followed up with the Ritual Oil, I feel like a new woman!
A special thank you to Jenni Kayne for sponsoring this post. All thoughts and opinions are my own.
This post may contain affiliate links, meaning when you click the links and make a purchase, we receive a commission.