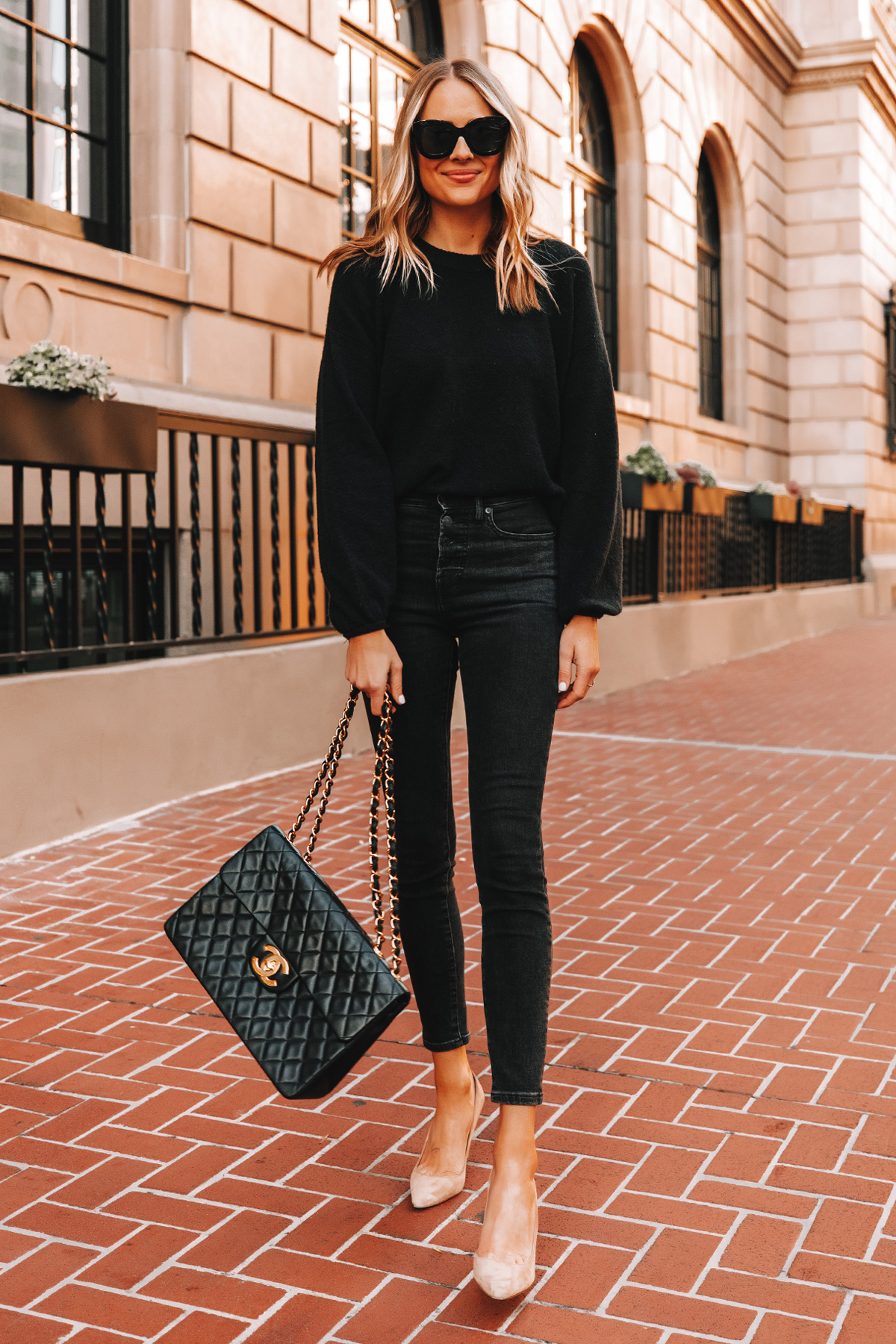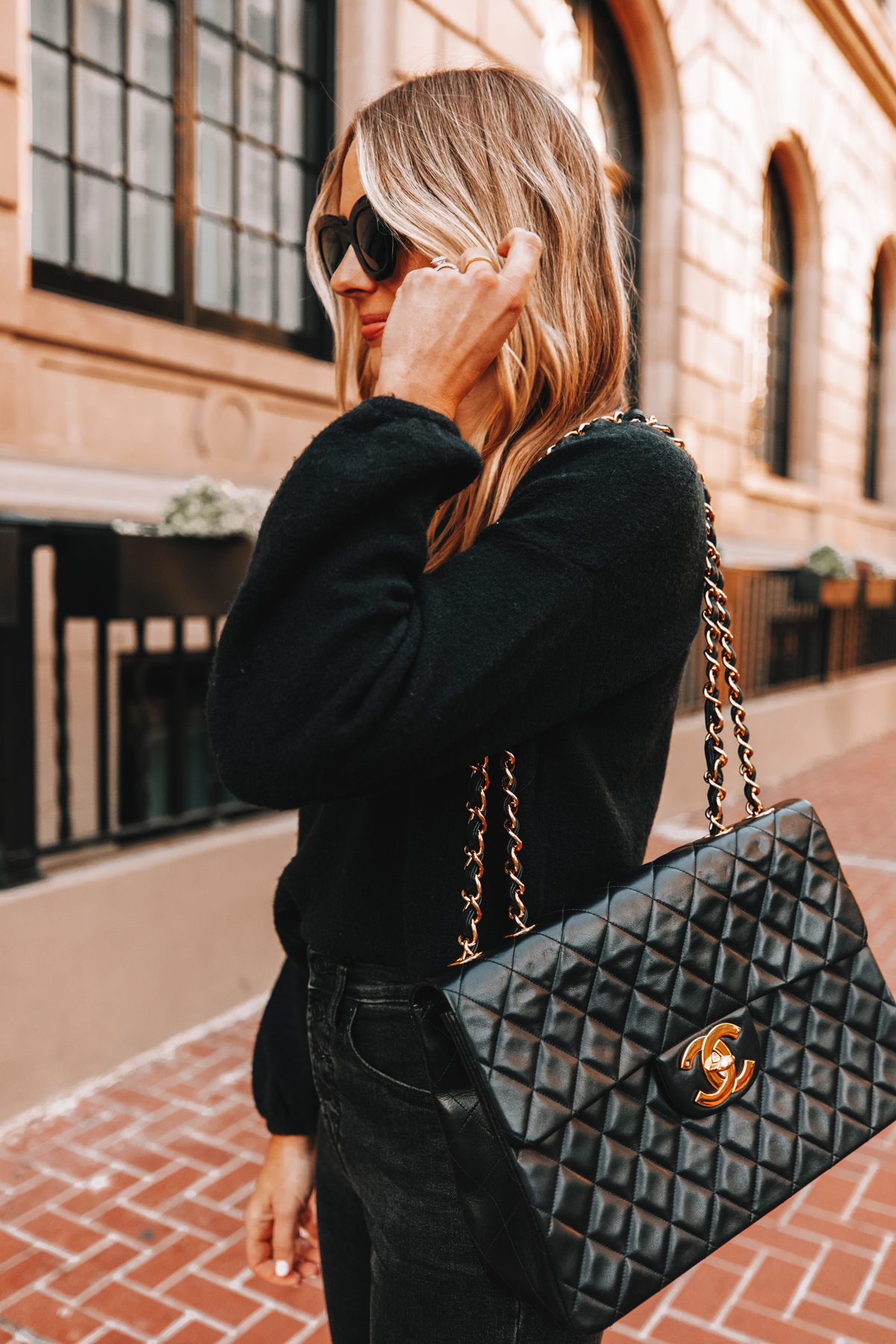 So you guys know how much I love my designer handbags, and if you've been following since September, you may have heard me mention Julia Rose Boston. Who is Julia Rose Boston you ask? She is my #1 source for finding designer handbags. I have been following her on Instagram since September and I VERY quickly became addicted to watching her stories all throughout the day and falling in love with bags left and right. She sells new and pre-loved designer handbags, accessories, scarves, jewelry, shoes, and so much more!
My first purchase was a gorgeous camel Chanel handbag, followed by the coveted Bottega Venetta Pouch, then the highly sought after Chanel 19, and most recently the iconic vintage Chanel XL jumbo in black. I'm so excited to share an exclusive interview with Julia herself! Now you know all the ins-and-outs, whats on her list, how she buys/sells, and the bag that got away! Keep reading to learn all about how to buy from Julia Rose Boston.
Also, I will just reiterate, she has 80K+ followers, who are all following for the same reason. To buy. So if a response is delayed or something sells before you were able to get it, my advice to you is be patient and don't give up! I once commented "sold" on a bag from her stories that had been posted for only 17 min, and it had already sold. These treasures sell FAST. Thank you to Julia for helping me with this post, let me know if any of you got a bag from her!
PS. Read this post for my entire Chanel handbag collection.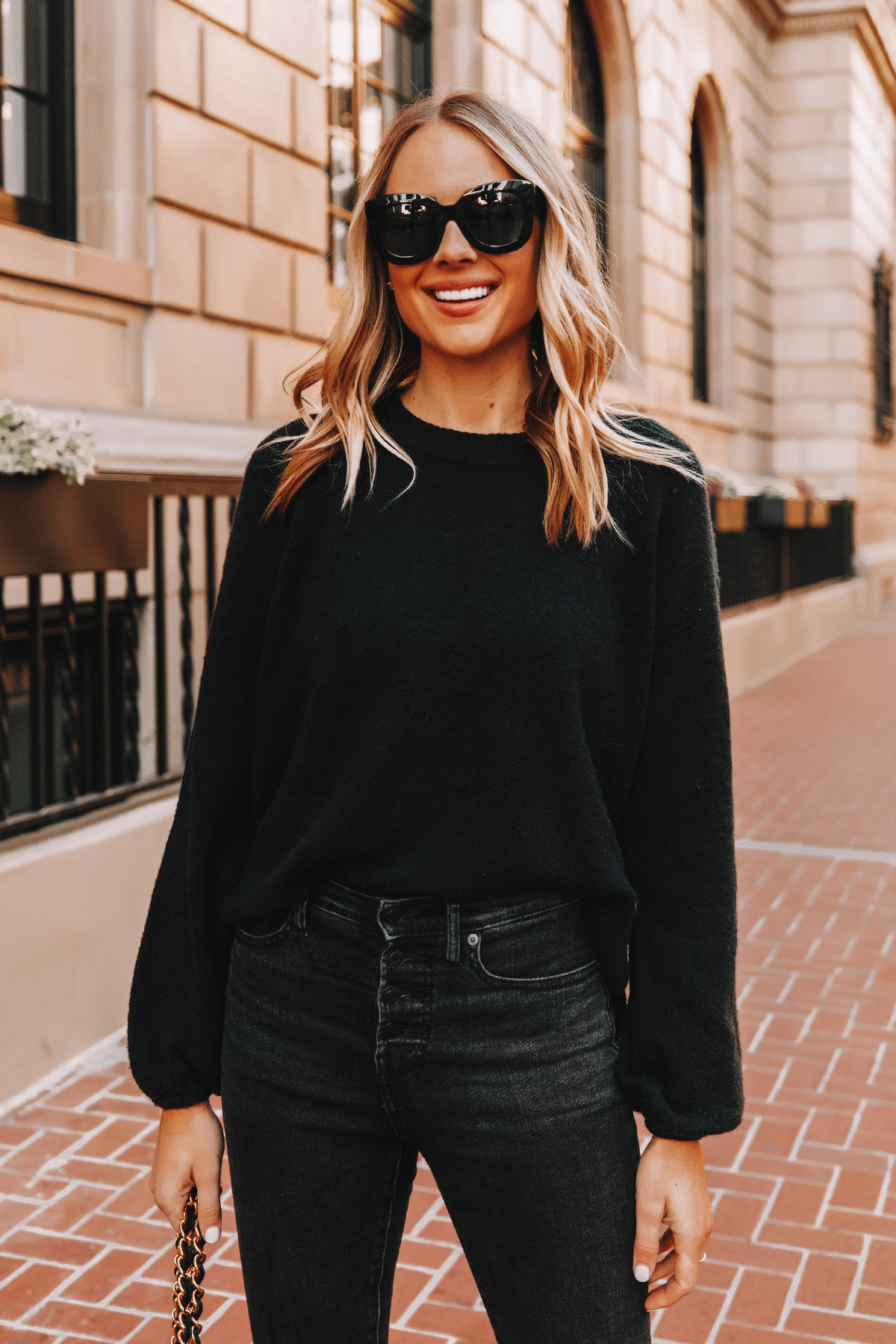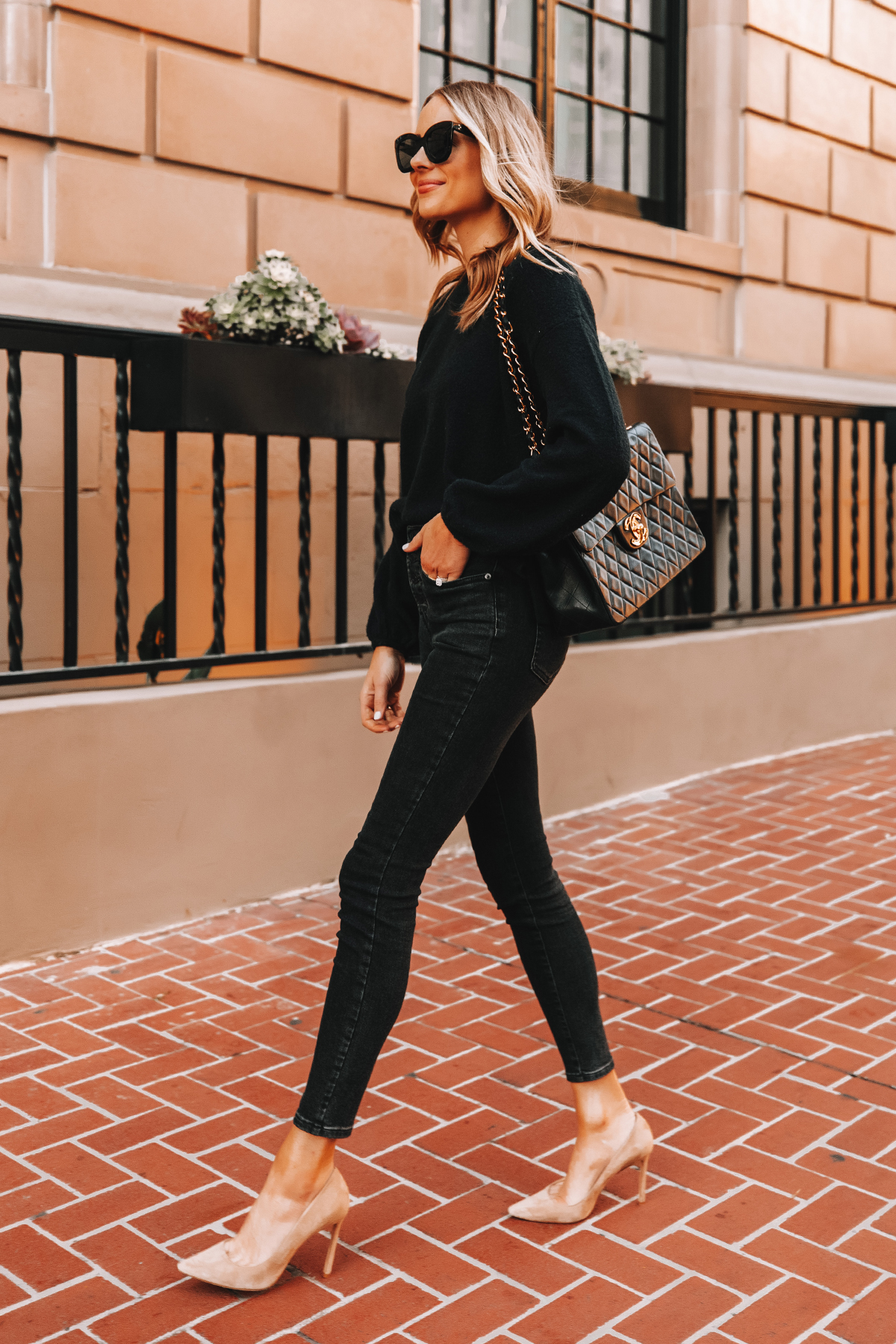 What's the best way to purchase?
JRB: We do not have a website but use Instagram stories and our feed to showcase items. We're actively transitioning to a system where we share a checkout link—either in a swipe up on stories (the primary way to see our items) or privately through direct message (DM). Whoever completes the purchase first will get the item. Some of our products sell fast, so it can be a race.
How are the bags priced?
JRB: We try to be under market value. Most of our items are current styles that are in stores now. When pricing, we look at the demand of a particular size, color and model, and the condition. We actively research the market to ensure our prices are fair yet competitive. Some of the hard to get, highly coveted pieces are above retail, but again, in line with the market demand. Our motto is to keep the product moving.
Are most pre-loved, and where do you source them from?
JRB: About half of our items are new and half are pre owned. We do a mix of buy-outs and consignment which accounts for this. We are big believers in the pre-loved market as environmentalists and value-driven millennials (those of us in our thirties are millennials, am I right?!). We also work hard to get current season, new models, and are fortunate to have developed relationships worldwide that allows us to do this.
We source from all over. The most important thing is that all of our items are 100% authentic. We rigorously authenticate when they arrive whether it is from a new client or someone we have sourced from a hundred times in the past.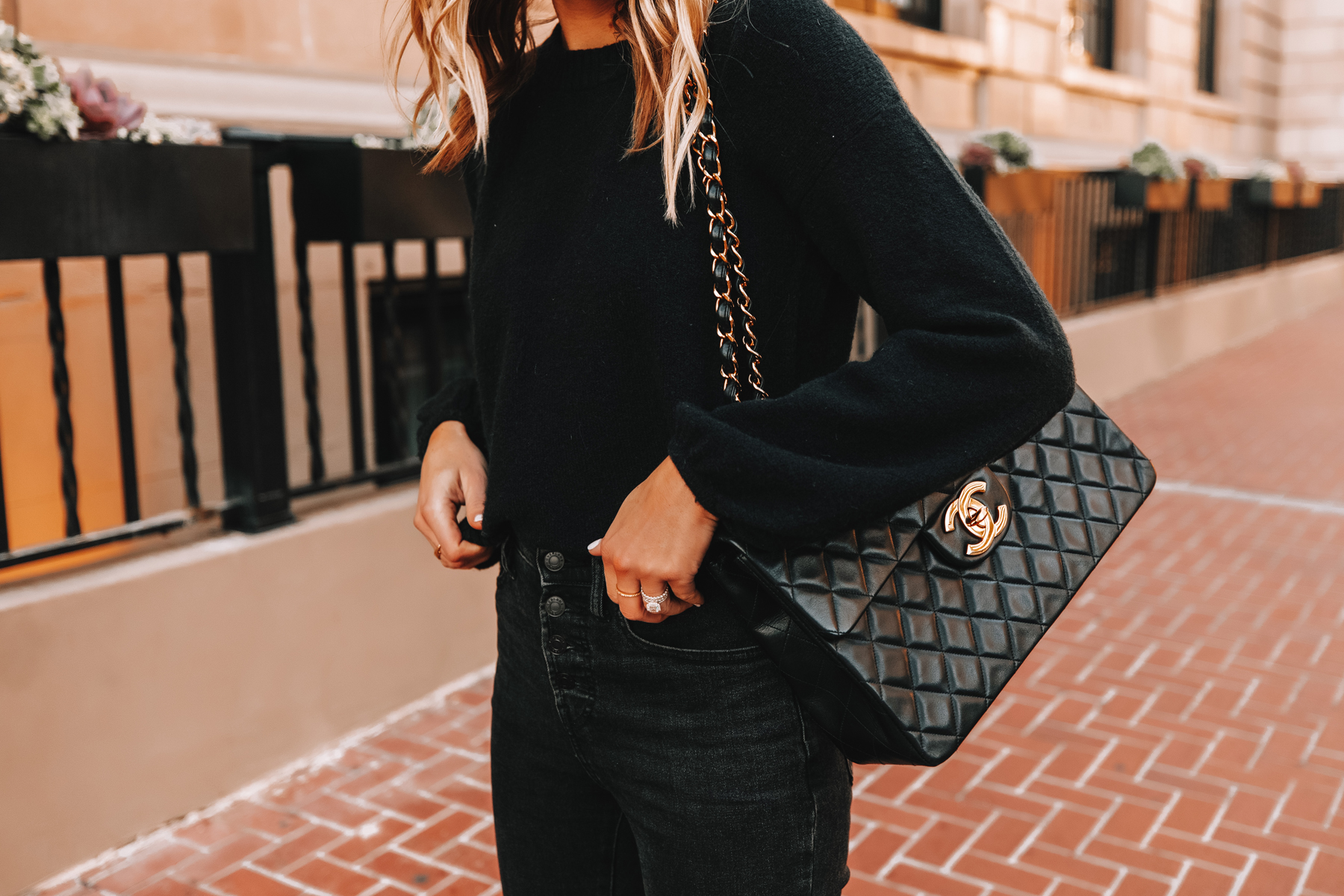 How are Payments Made?
JRB: We accept major credit cards through our checkout links as well as PayPal. Occasionally we will allow a structured payment plan, and will specify when this is an option. Many items sell before a payment plan becomes available.
How are Shipments Made?
JRB: All of our items are tracked and shipped with a signature required. We use primarily UPS ground and USPS priority; express shipments are available for an additional fee. All of our products ship from the USA, even though I showcase a number of items from London.
Whats the Shipping Timeline?
JRB: We are a small team so we usually dedicate two days per week for shipping. Our typical processing time is 3-5 days (sooner for express or rush shipments). We try our best to accommodate if customers have urgent deadlines.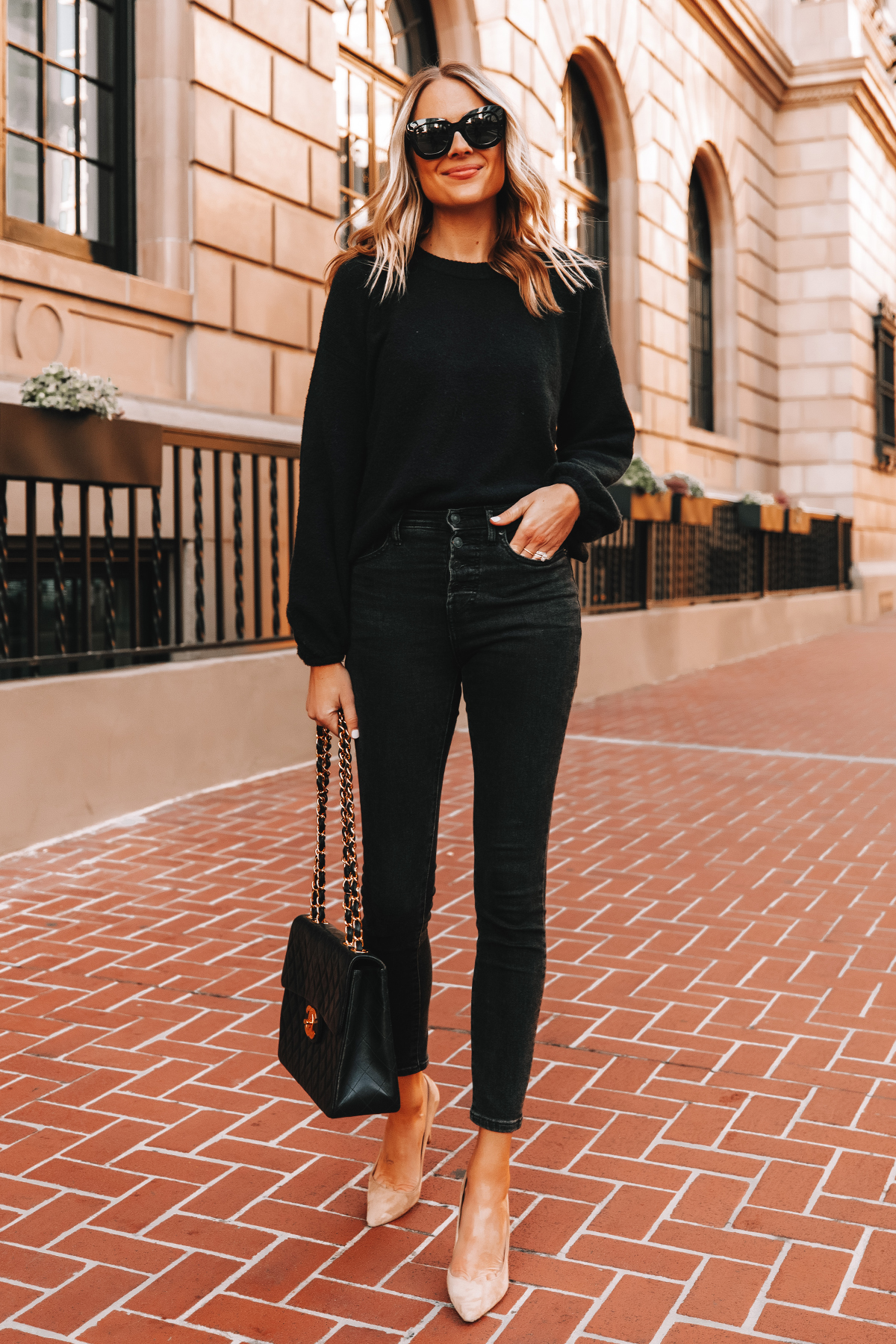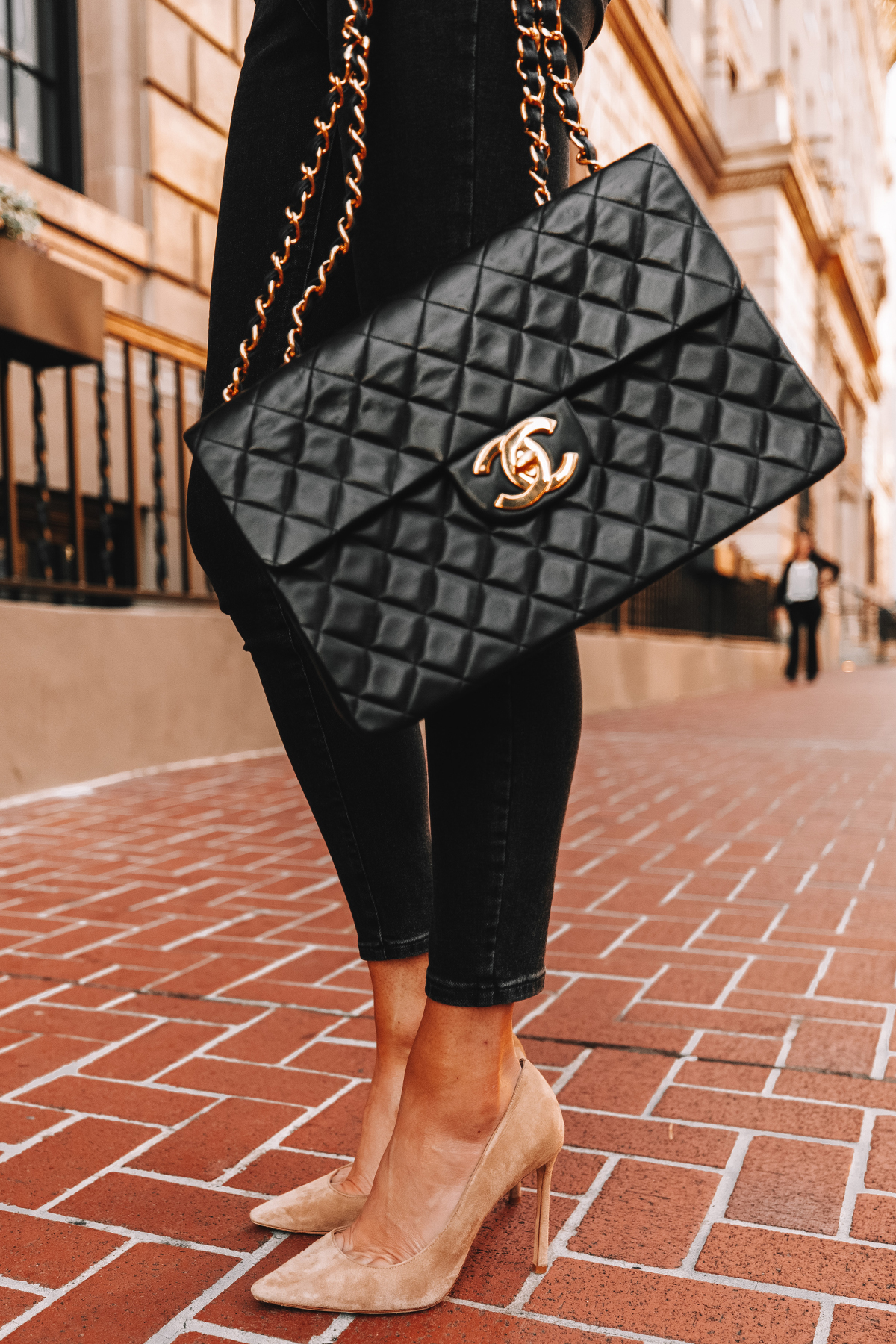 How Did You Get Started in the Business?
JRB: I used to work in global health policy and research, and started this business as a side hustle after graduate school. I was living in London and with Brexit, I found there was an opportunity to play with goods across markets.  I am known for my champagne tastes on a beer budget, and have been a brand enthusiast since I was young. I've also always had an interest in entrepreneurship. It was the perfect storm.
The business started to take off when I moved it from facebook to instagram two years ago. I found that we had a unique voice and a better platform to engage with clients.
We are now a small but mighty team—myself, Alyssa, Amy, and Jamie.
What Are Your Favorite Handbags From Your Collection
JRB: I'm quite boring with my bags. I'm a creature of habit so use a small number of structured, crook of the arm, totes on heavy rotation. I live in formal cities—London and Boston, so they work well in these environments. I will often be seen with the Celine luggage micro—it's a great size for everyday and the leather can withstand a lot of wear—or a Chanel timeless tote. Most weekends or evenings out, I use the Chanel jumbo in black caviar leather with gold hardware. It's timeless. I hoard McQueen clutches that are grossly impractical but great eye candy.
What is Next on Your List to Buy for Personal Use?!
JRB: I've wanted a Bottega Cabat for like 10 years. I would also like to add a Chanel mini back into my lineup; it's one of the few bags I regret selling.