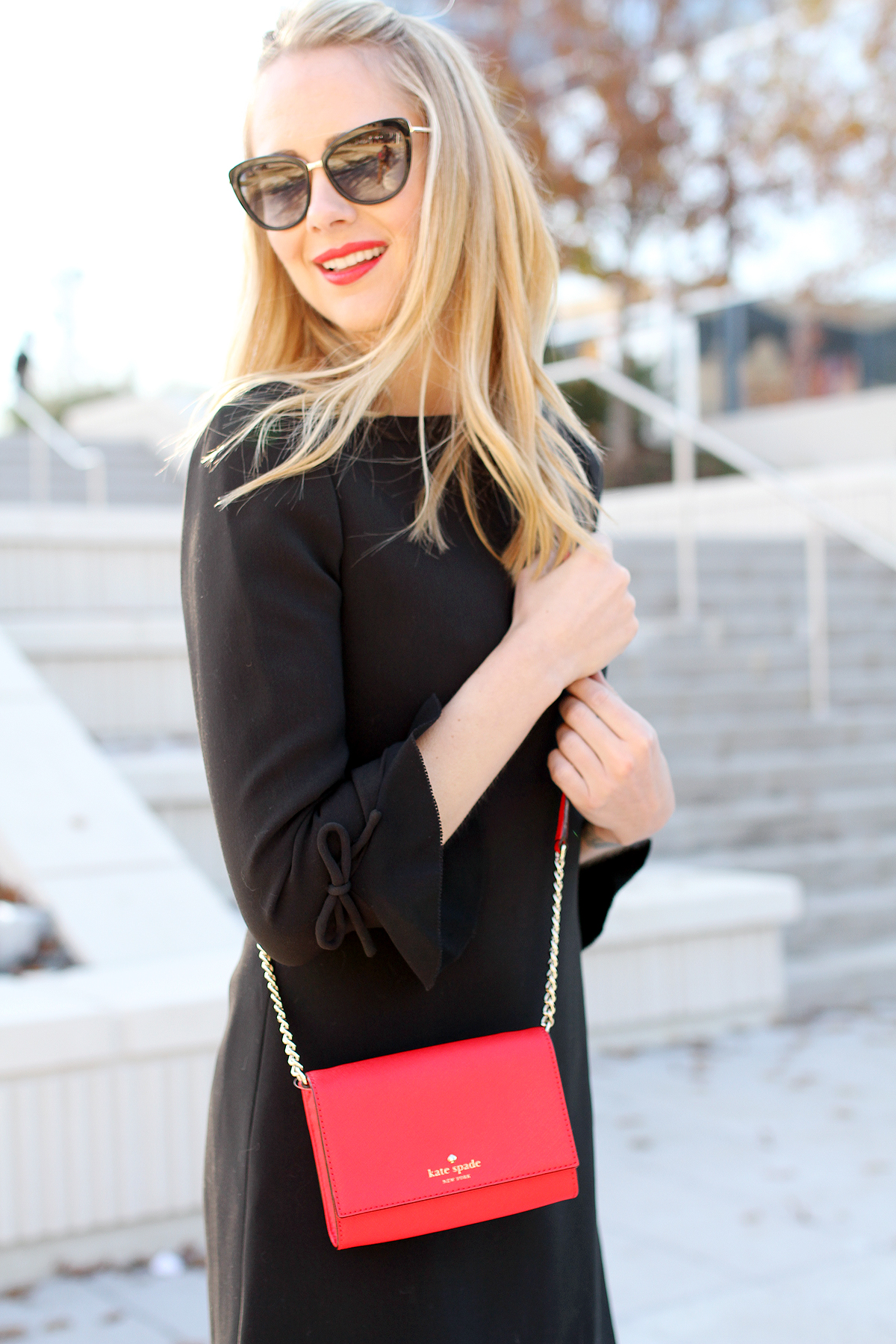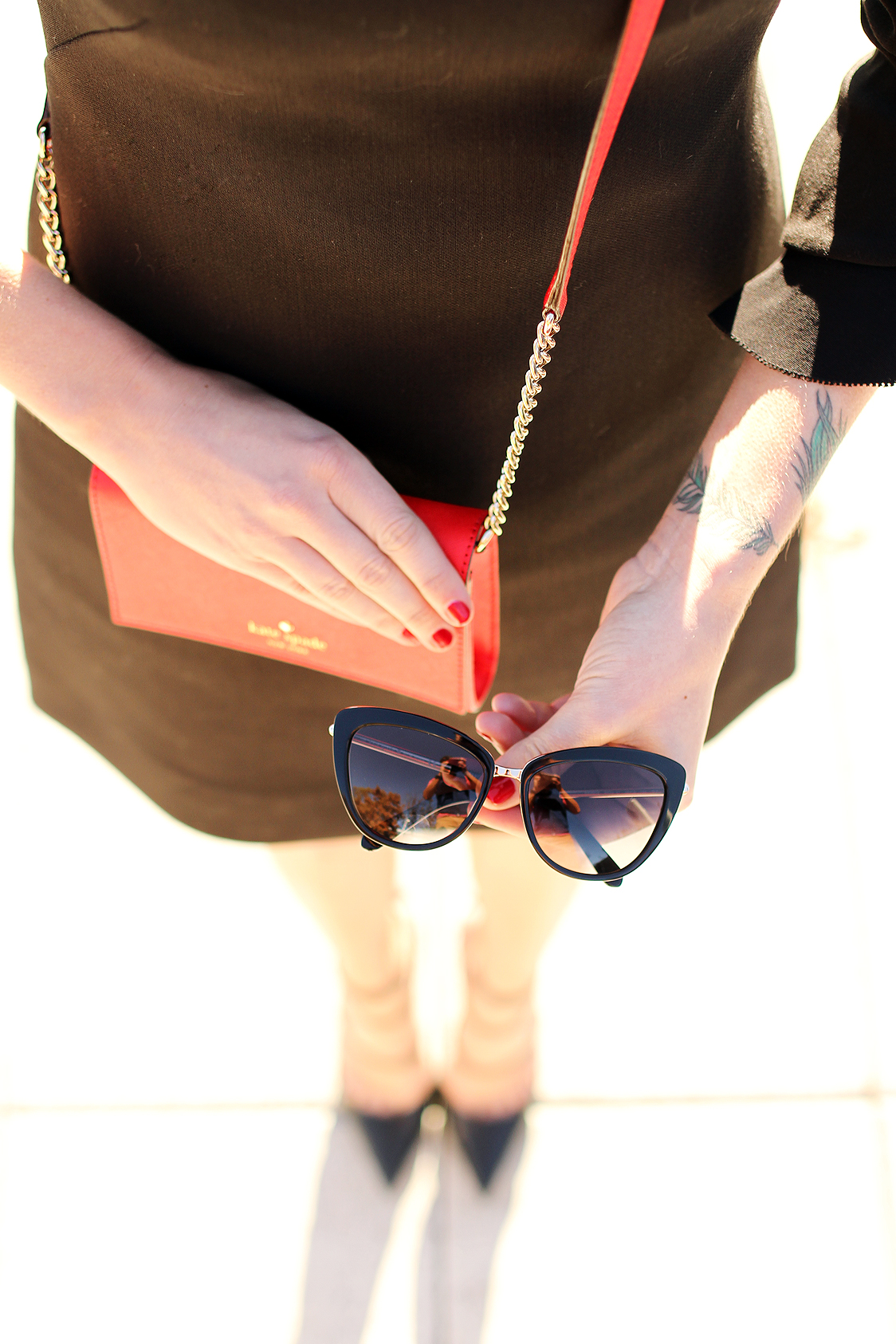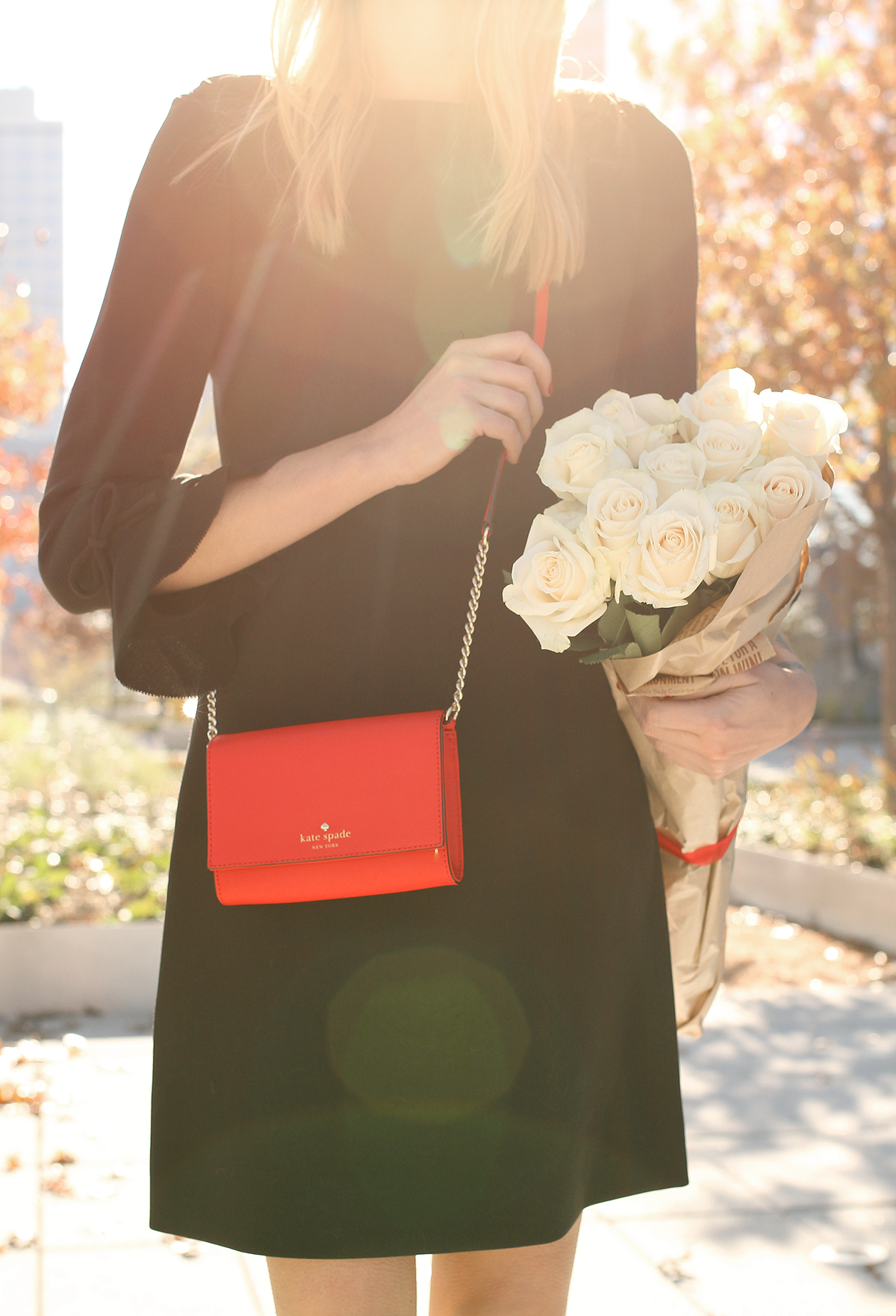 When it comes to the holiday season, getting dressed up is always a favorite of mine! Whether a work event, dinner party, or time with family & friends, I always look for a way to update my wardrobe into the holiday spirit! This time of year always brings me so much joy, which is why I'm so excited to announce I have teamed up with Kate Spade to share some holiday inspiration for any adventure you may go on this season!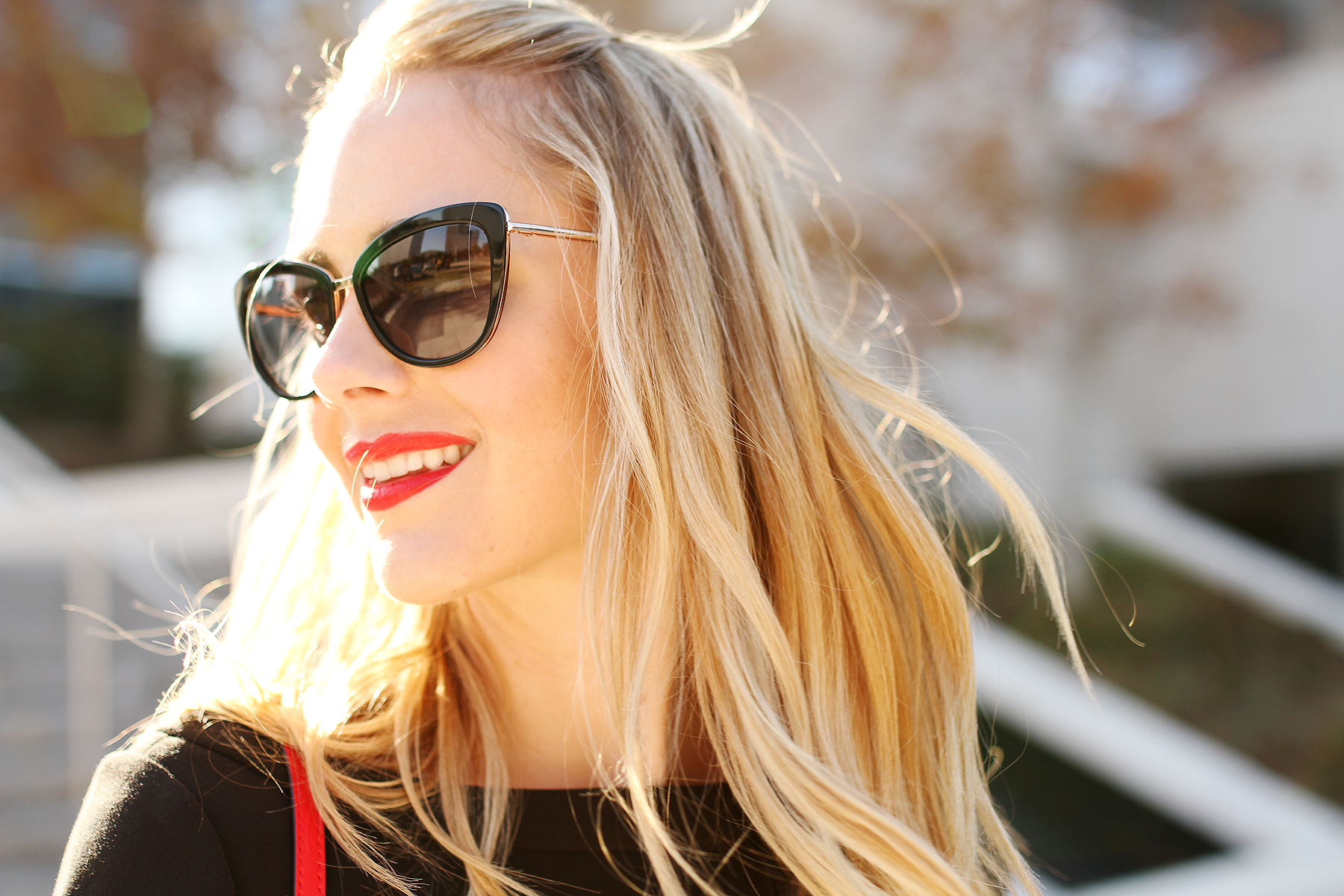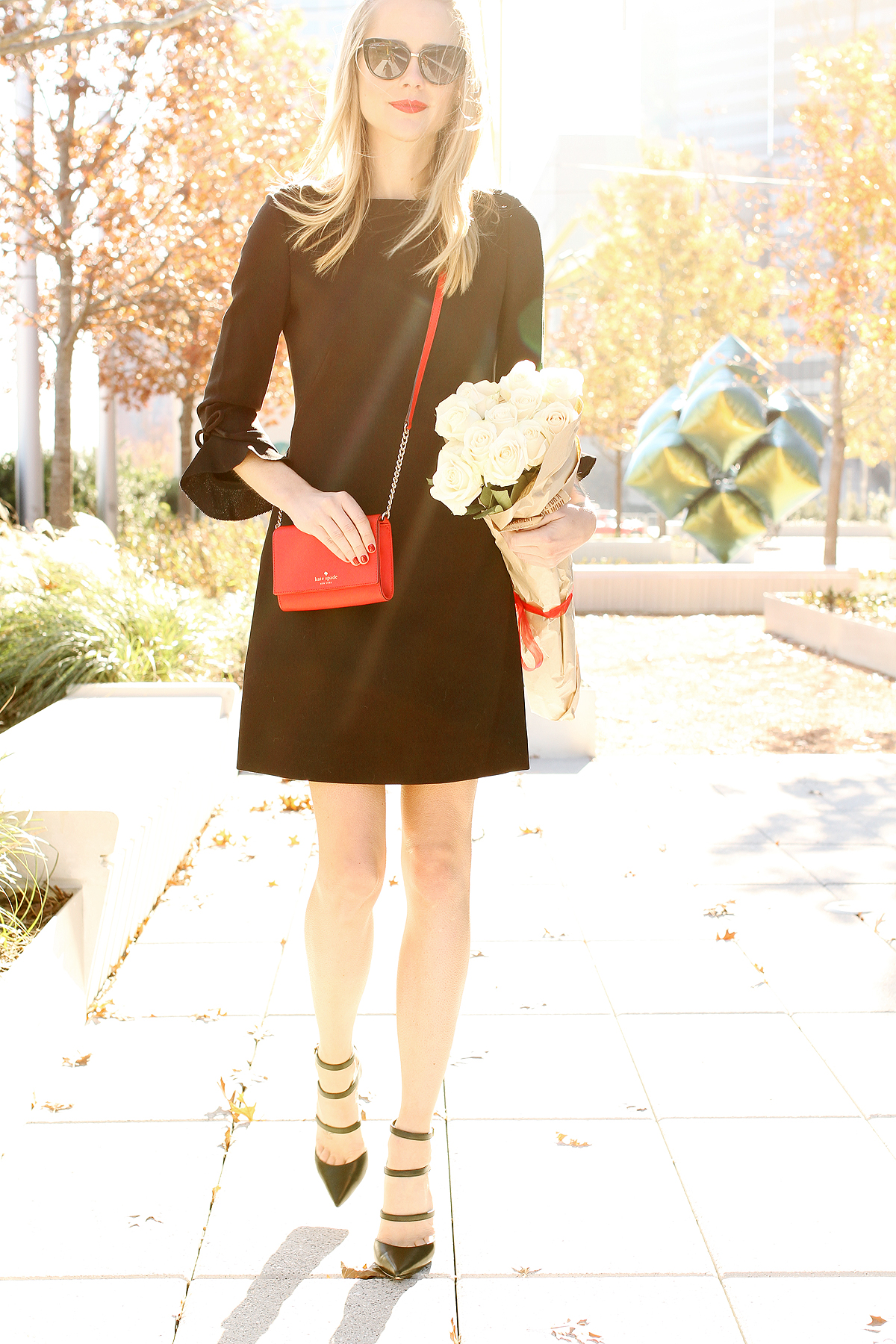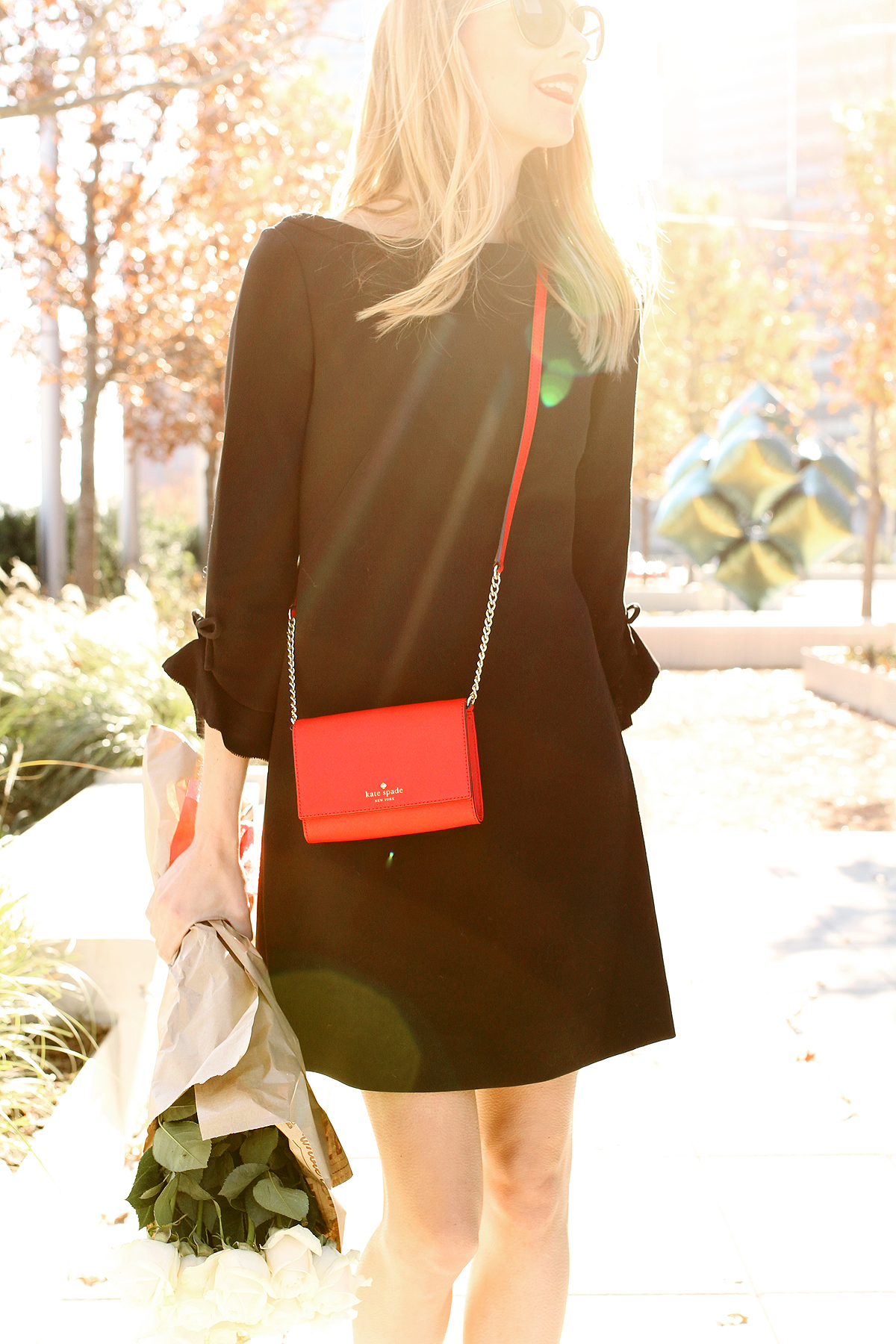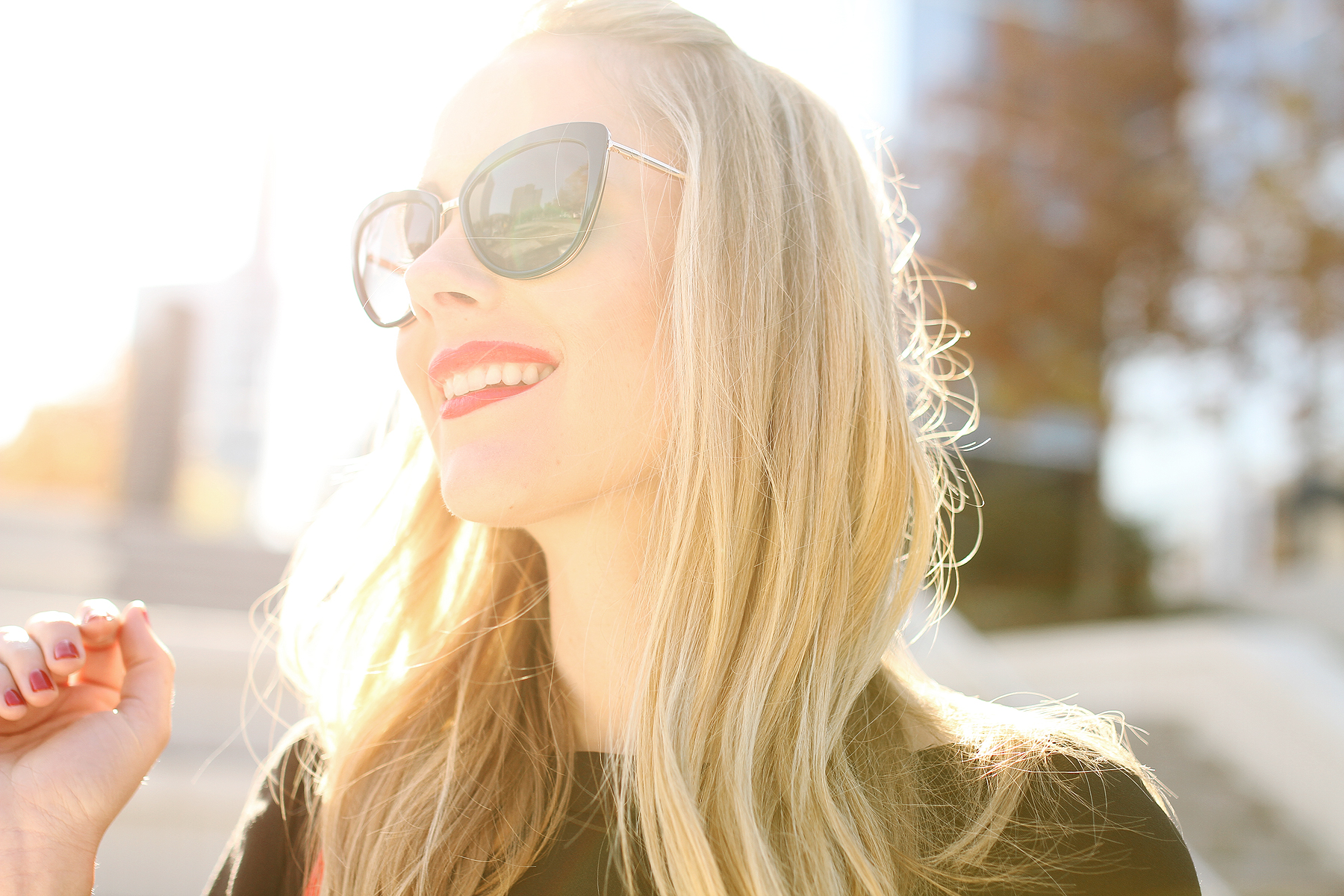 One item I never leave the house without, is a pair of sunglasses. I am a firm believer that a great pair will always help to complete your ensemble. I'm a sucker for black & gold, so when I spotted these retro style cat-eye shades, I knew they would be the perfect pair for my upcoming holiday events. Chic and stylish – the perfect pairing for effortless sophistication. The collection of Kate Spade sunglasses are more than perfect when trying to complete your holiday look. This red pair is a gorgeous option to add a pop of color into your ensemble, and who doesn't love a little sparkle, like this pair! There is a fun pair to fit every lifestyle!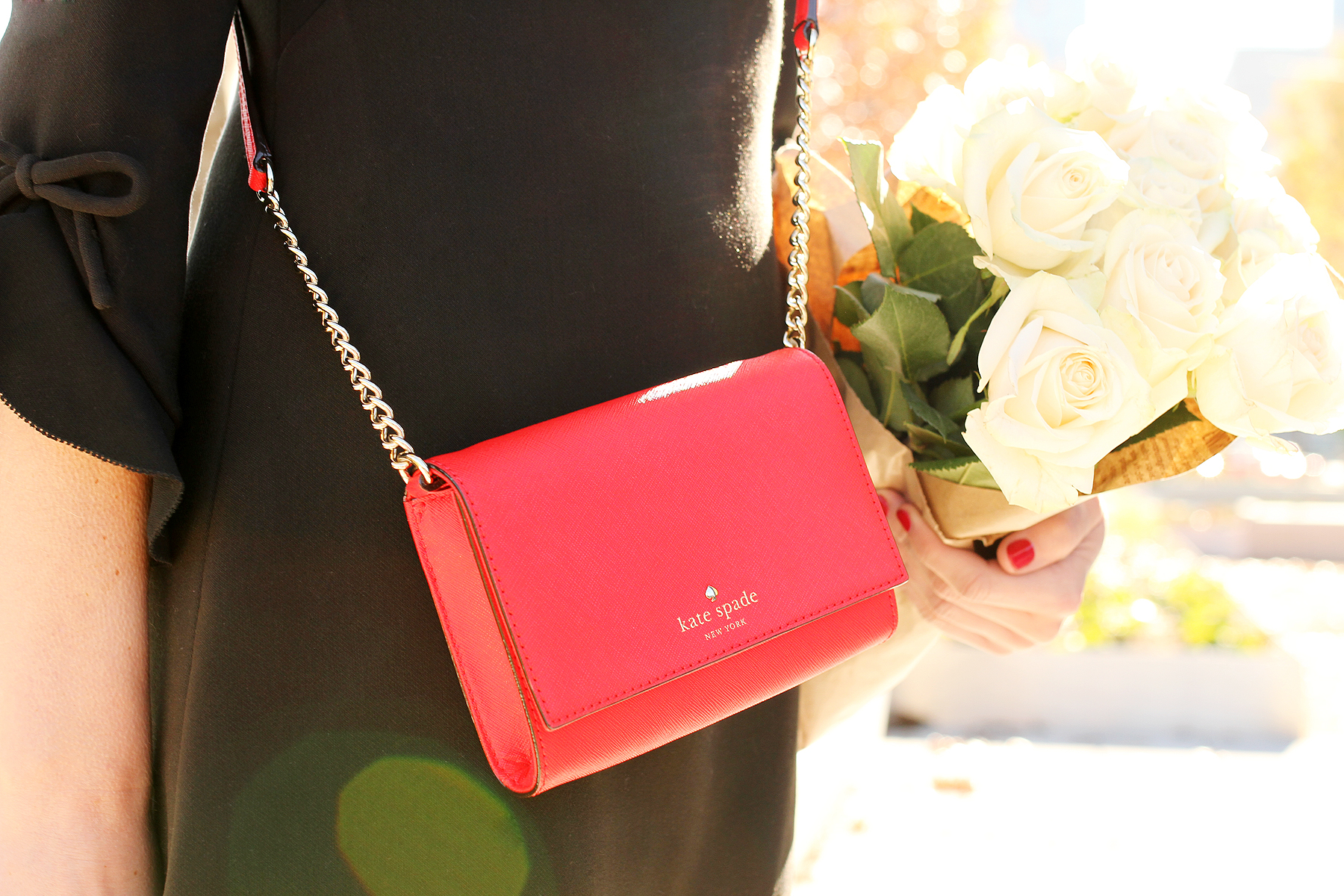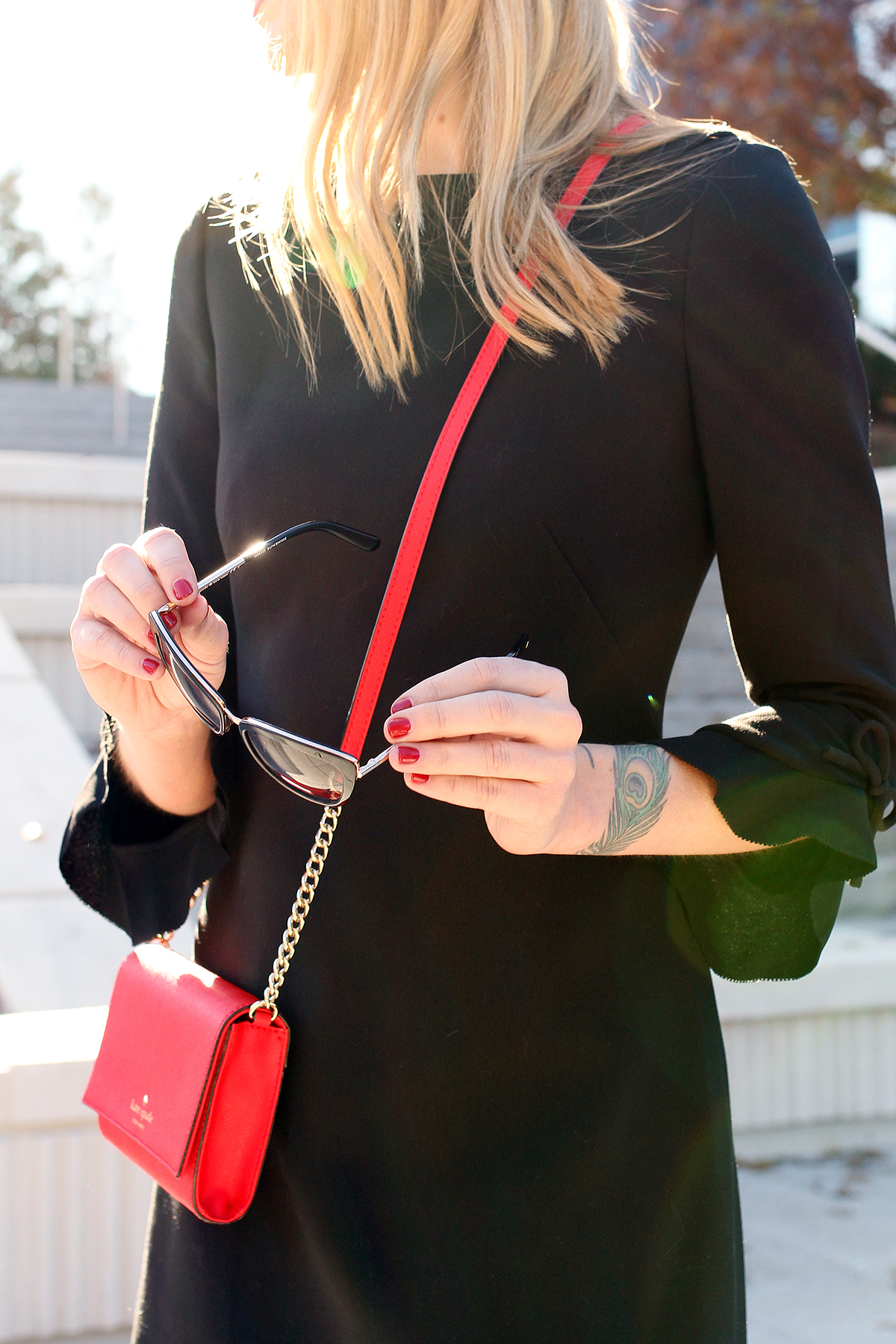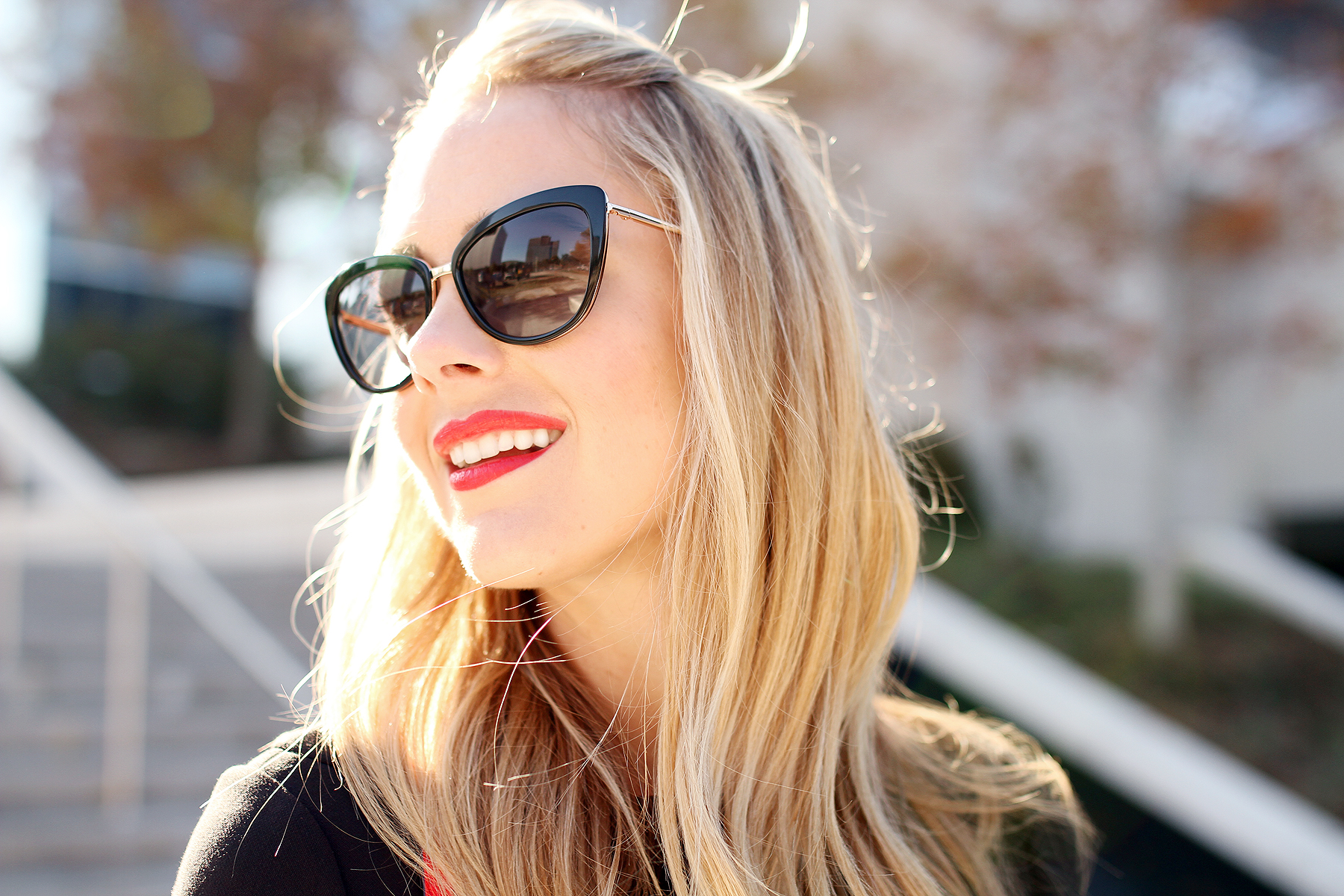 Another holiday must-have is a no-brainer; the LBD. As someone who already has plenty of little black dresses hanging in their closet, I can always find a reason to add another to the collection. Now talk about perfection – this classic dress with ruffle-hemmed sleeves each decorated with a tiny bow is the feminine detail that makes this dress so sweet.
Kate Spade has so many great styles to fit your needs for that unforgettable holiday look. From playful prints & bright colors, to sophisticated silhouettes & timeless pieces, you will be sure to find the perfect head-to-toe look. Live colorfully this holiday season!
Dress: Kate Spade c/o | Heels: Raye | Sunglasses: Kate Spade c/o | Handbag: Kate Spade | Lipstick: Nars Annabella

A special thanks to Kate Spade for sponsoring this post. All opinions are my own.