If you've been following along on Instagram, you know my husband Will and I have been doing renovations to our home pretty much since the day we bought it. It has the most amazing bones, but we wanted to come in and update just about everything and we are well on our way! Next up is the long anticipated kitchen renovation, and to say I can't wait is an understatement. What we're going for with this kitchen reno is a transitional style kitchen, which just means that we're going to have a unique blend of traditional and contemporary elements to achieve a timeless design. Today, I'm sharing a bunch of my own inspiration from transitional kitchen tables and cabinets, to transitional kitchen backsplash. There are even some before pictures, which I know you love! Keep scrolling to see my ideas for this renovation in a transitional style!
Once the kitchen is complete, I will update this post with after pictures as well as sources to paint, hardware, fixtures, stone, lighting, and designer!
Kitchen Mockup
The house was originally a little more closed off for each room and I actually loved the feel of it, but there was an area in the house opposite the kitchen that we weren't going to be utilizing, so we decided to make the kitchen a little more open concept. We went through many renderings of the kitchen because I wanted to make sure we were optimizing the space to its fullest. We are swapping the small window thats above our current kitchen sink to a 60" window to let more light in. This kitchen is pretty dark most of the day because of the direction our house sits, so I'm thrilled to be letting more natural light in. I decided to add lower cabinets for additional storage under the window and we will have brass/glass shelves suspended from the ceiling on either side of the window to display dishes and glassware. You might recall we now have a pass-through fireplace that separates the family room from the kitchen and when we opened this up, we lost what used to be the pantry. So we decided to close off the hallway on the other side of the kitchen and make that a butler pantry which I'm so excited about! The kitchen is going to have gorgeous stone floors, white oak cabinets, marble countertops (making selections on Tuesday!) and unlacquered brass hardware.
Below are the renderings for the main part of the kitchen and my photoshop mockup with the materials we are using.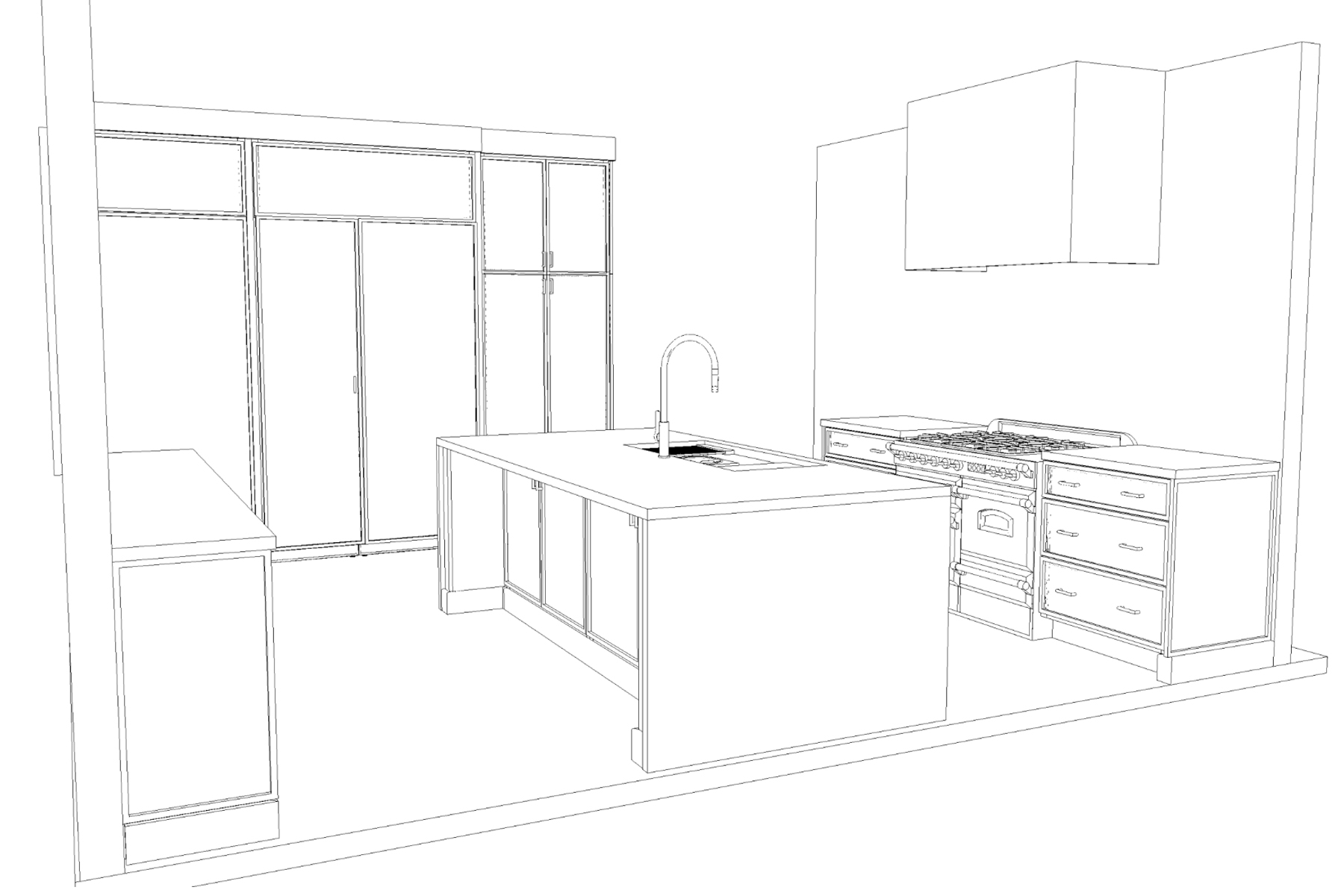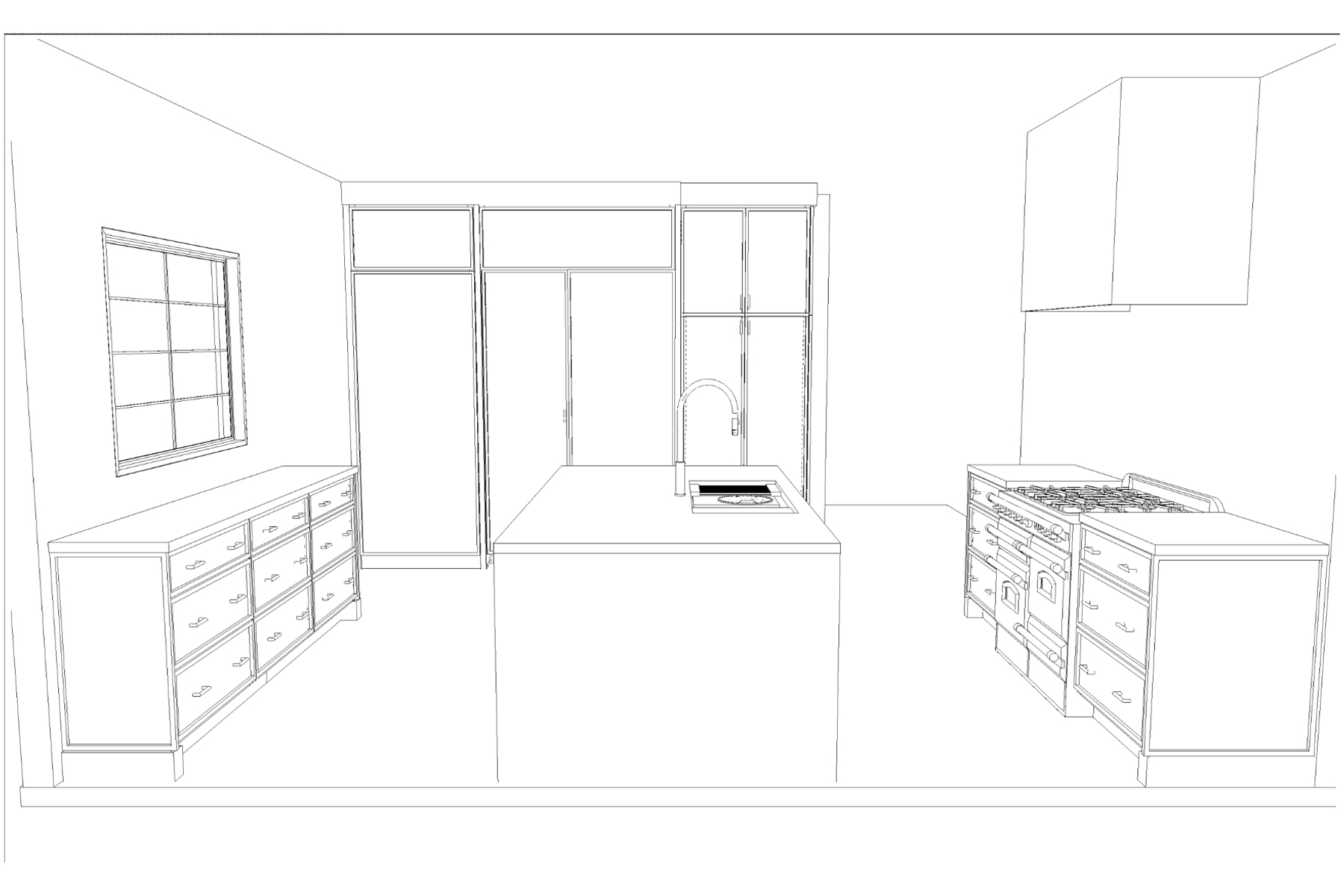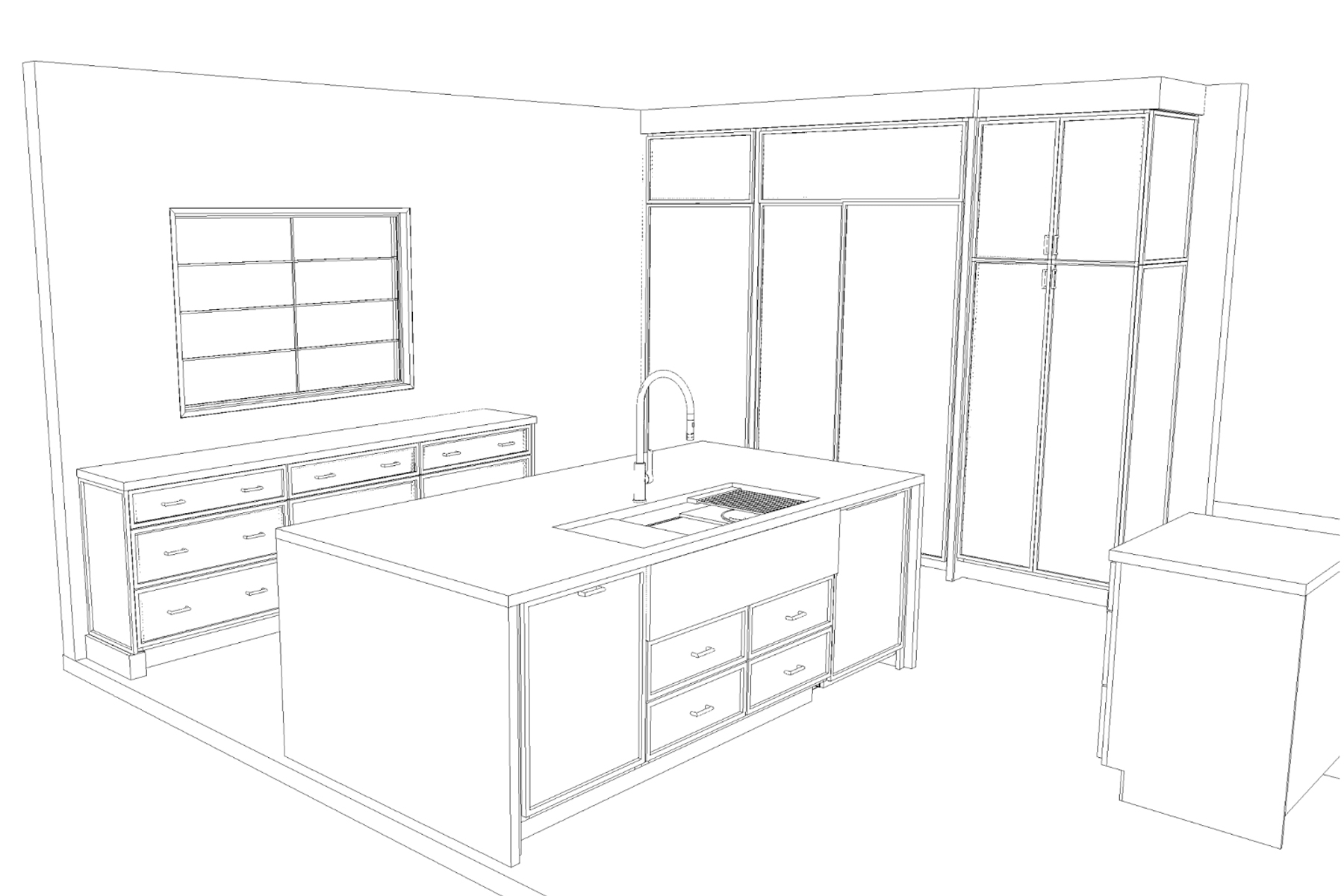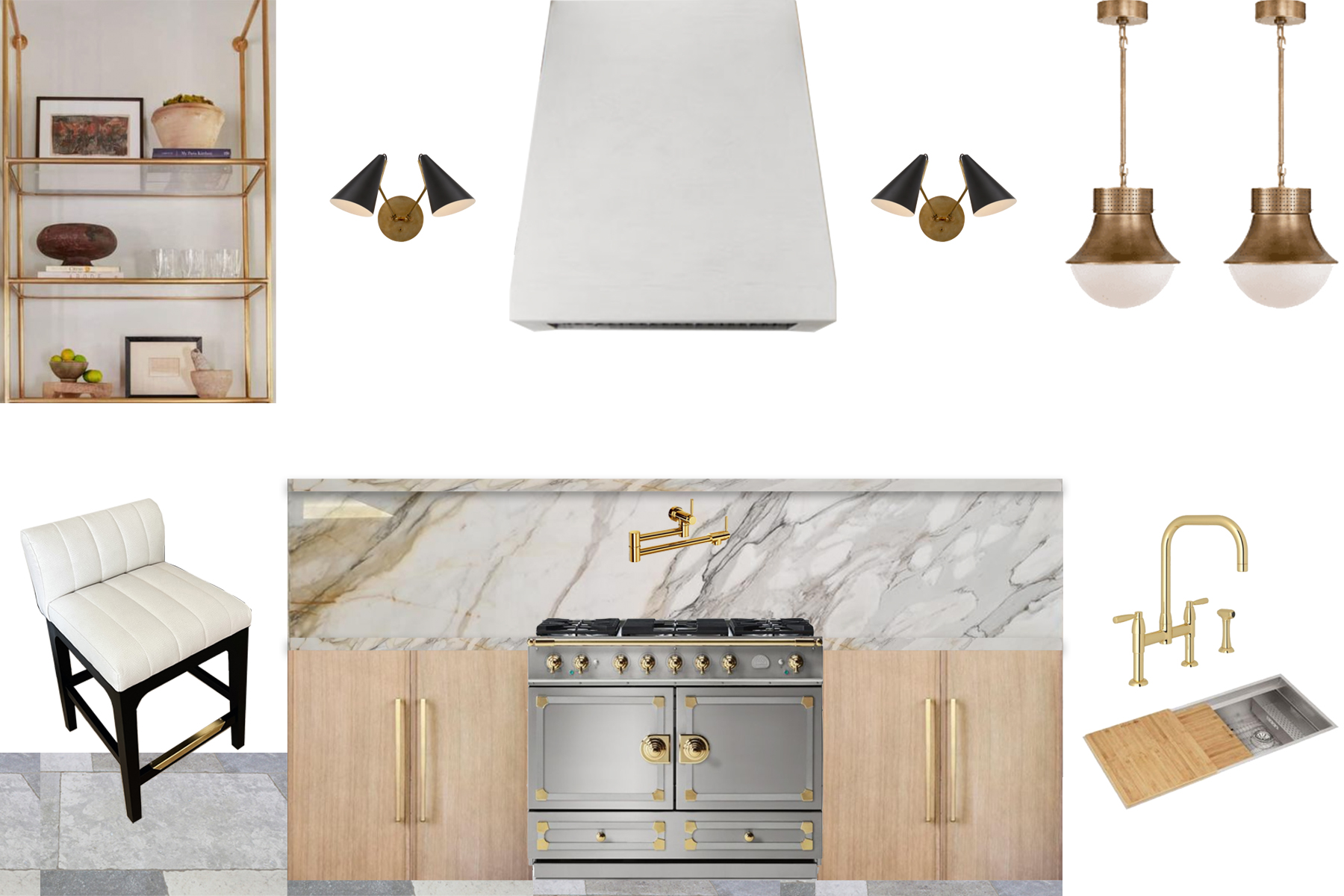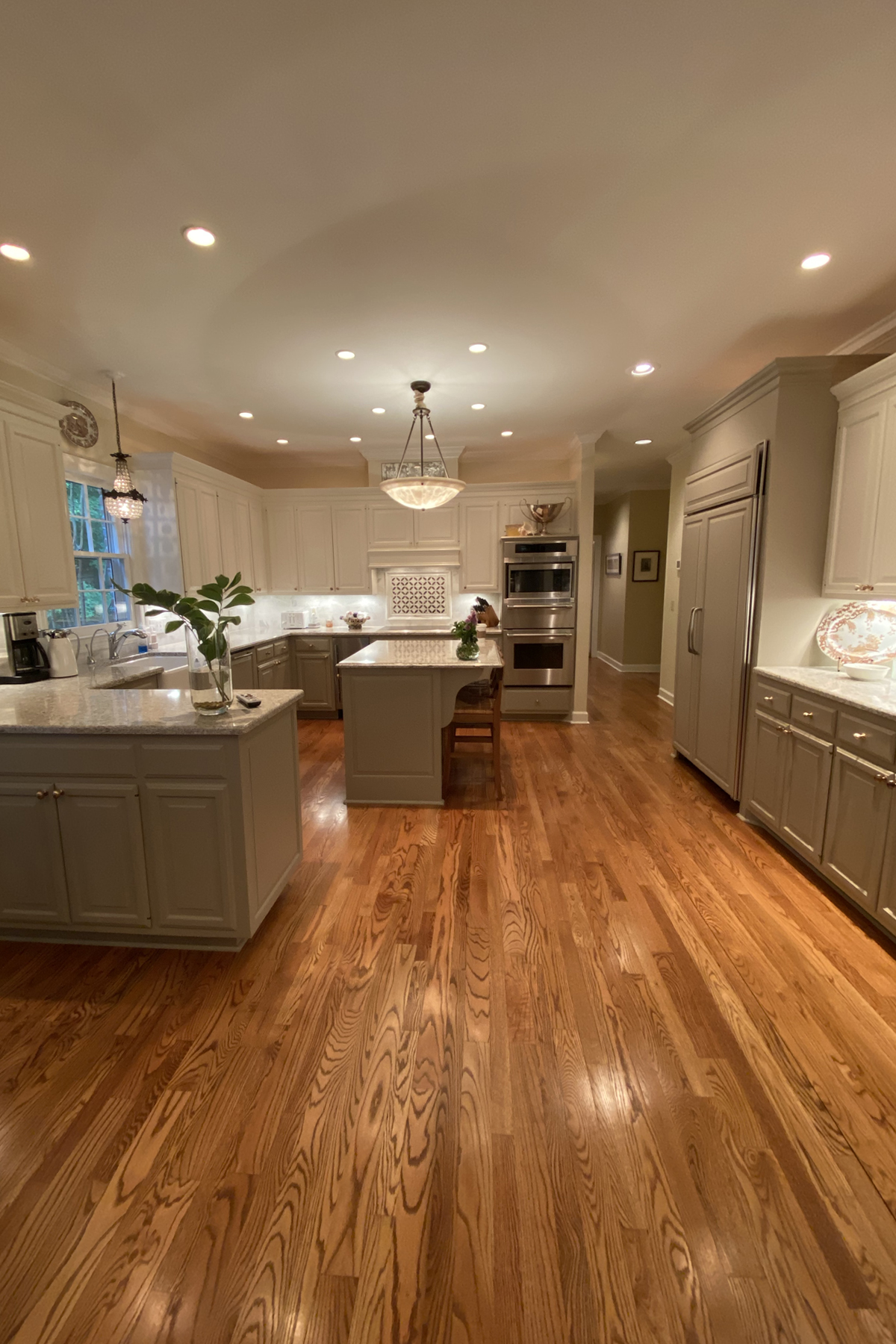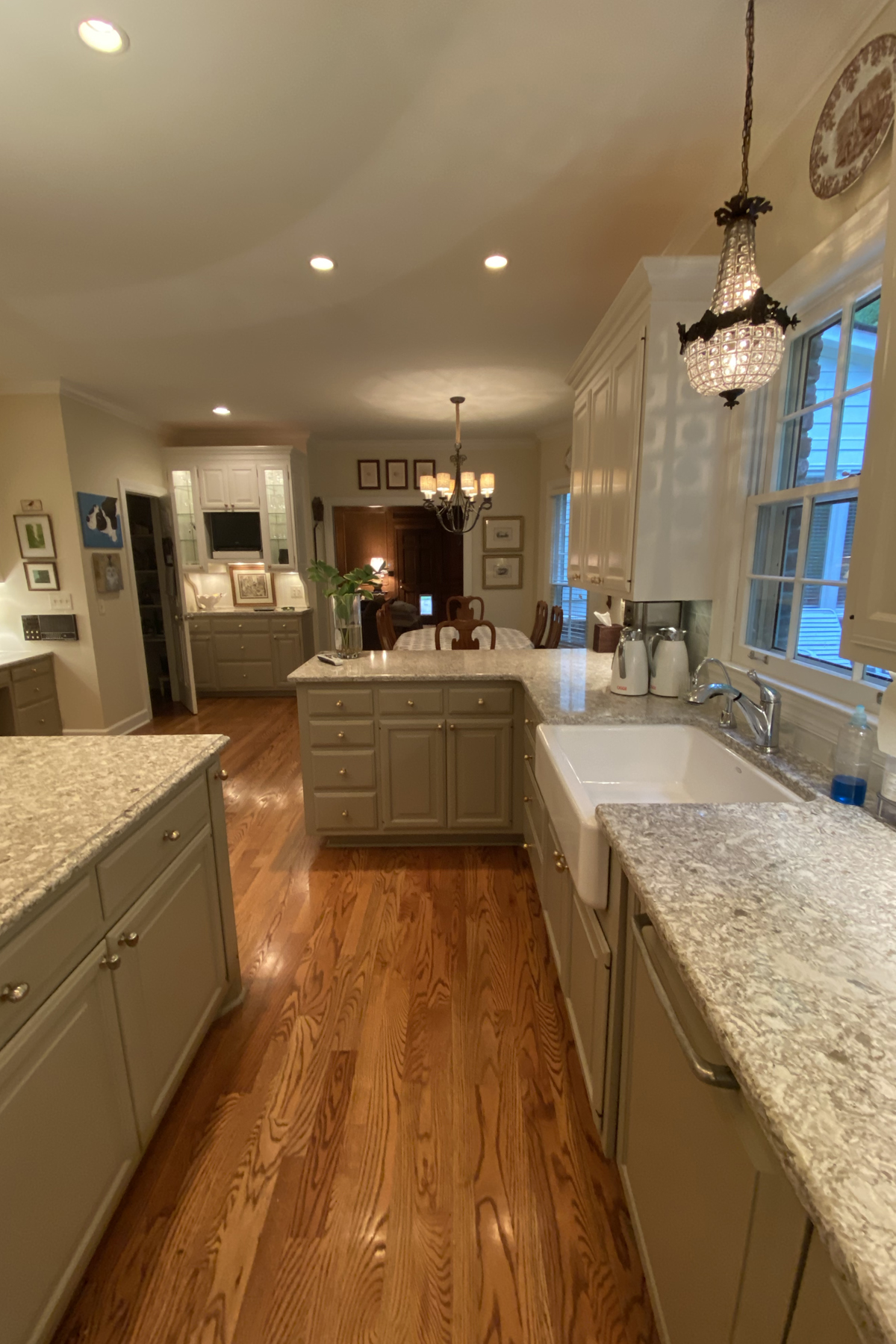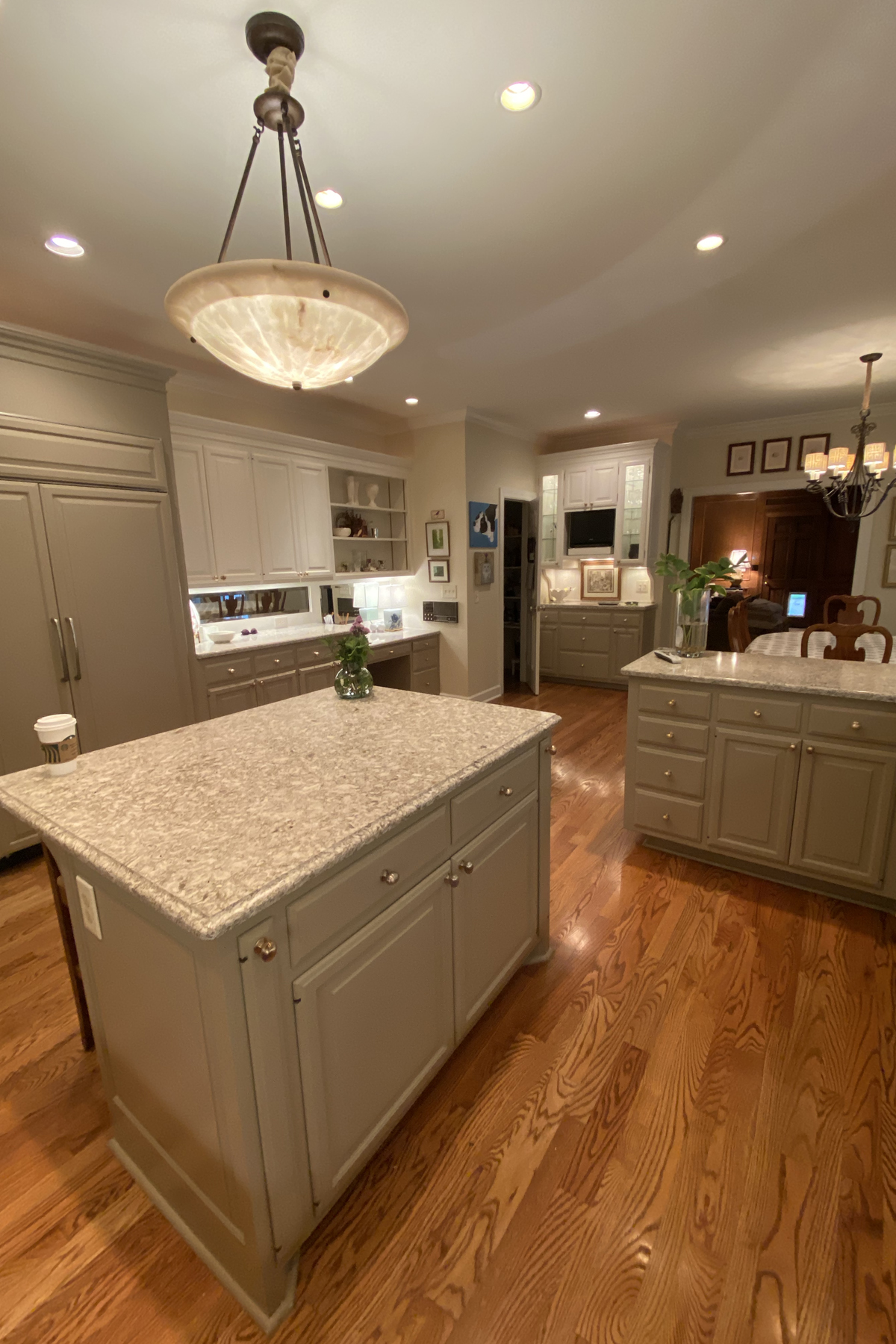 This post may contain affiliate links, meaning when you click the links and make a purchase, we receive a commission.