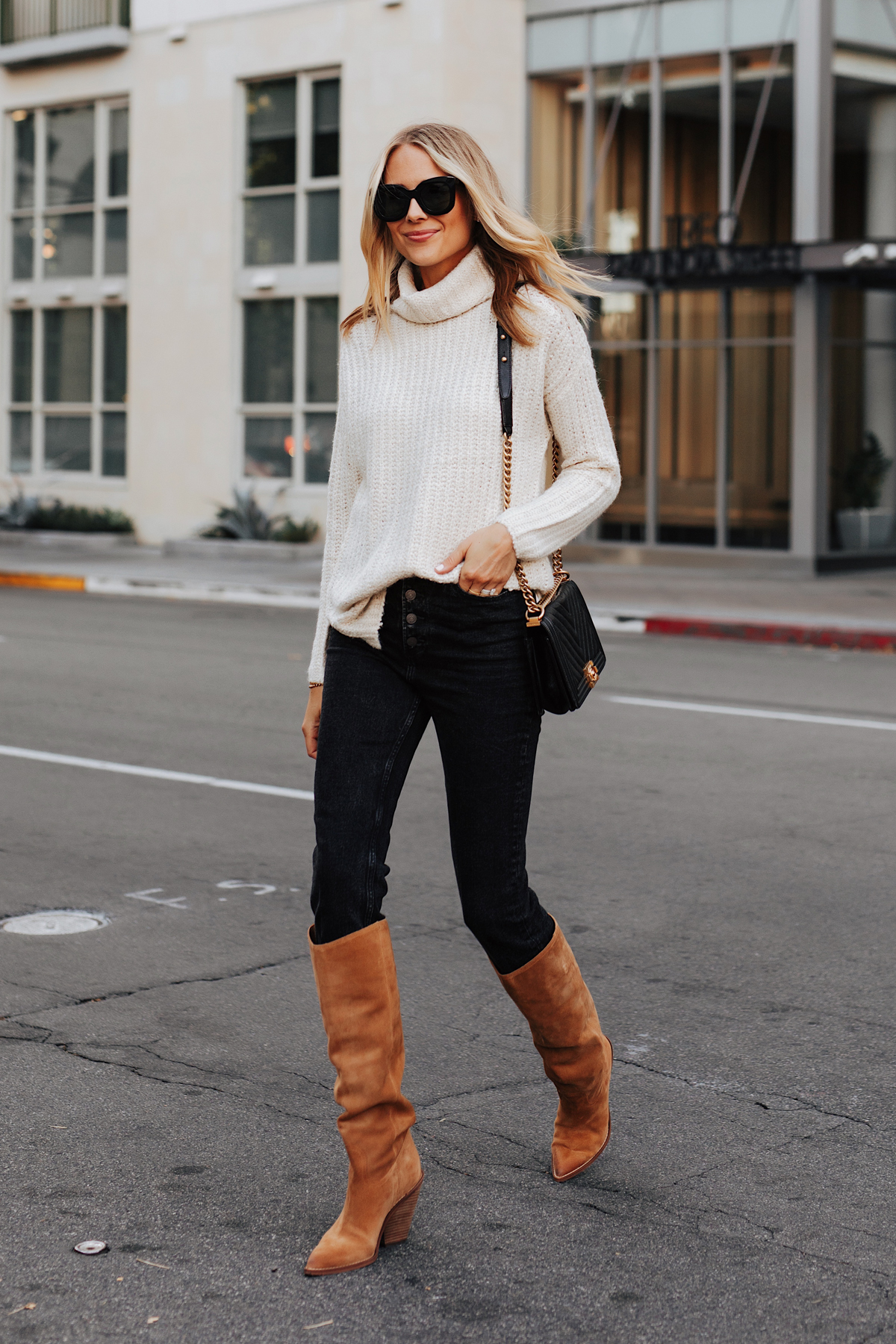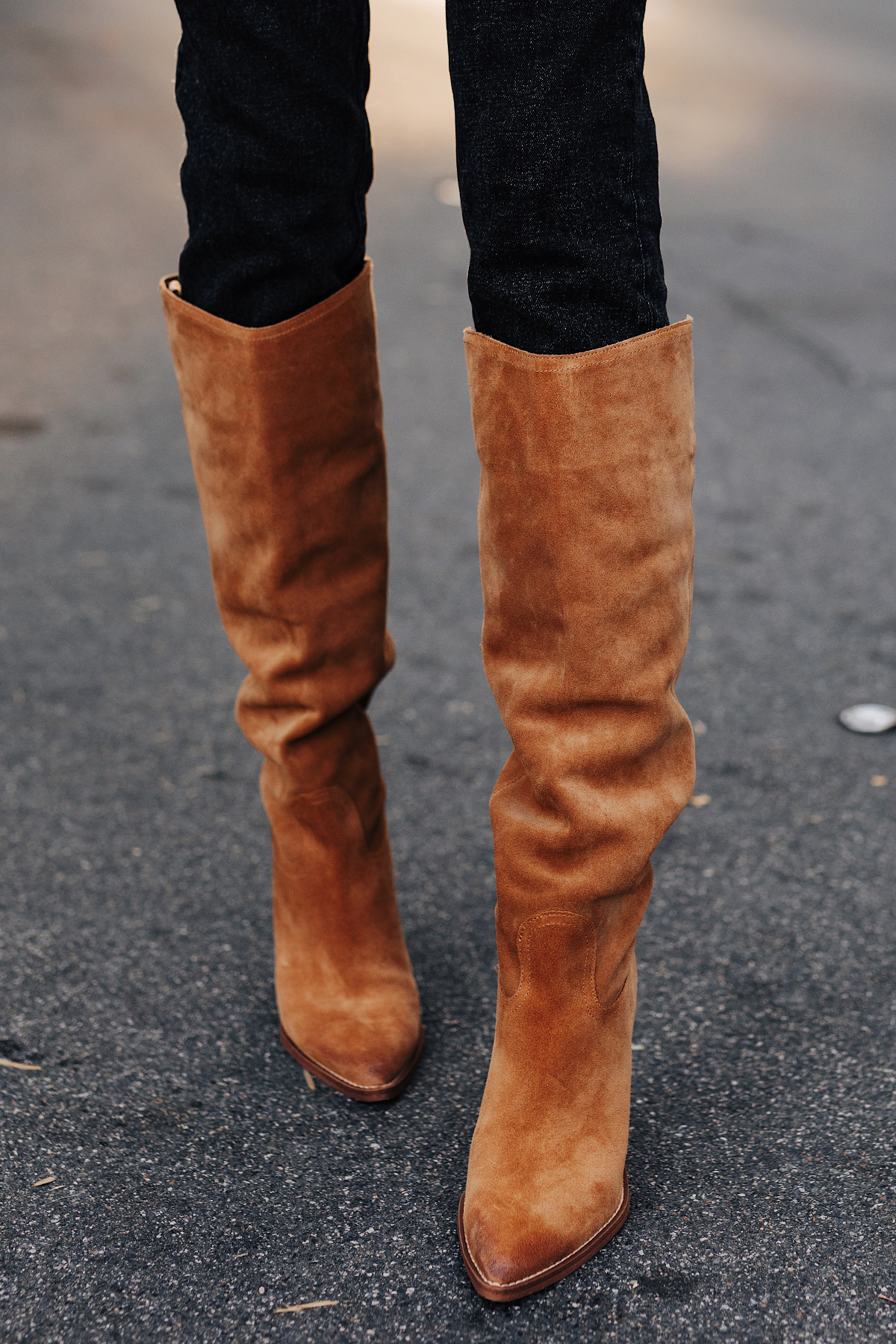 My only complaint about sweater weather season is that it can be really hard to pack for or even make room for in your closet because of all the bulk. But that minor inconvenience barely gets in the way of all the positives of the best season ever!
Sweaters, jeans, and boots or booties is my fall uniform all season long. I can't get enough. In fact, I feel like I should warn you that, for the next few months, you're about to be inundated with sweaters via my blog. Cardigans, pullovers, crewneck, v-neck, turtle, mock neck — the Fashion Jackson closet doesn't discriminate. Today, though, I wanted to show you guys the newest cozy fall sweater I've added to my collection.
I love this chunky turtleneck sweater so much. A lot of the time, turtlenecks can be uncomfortable, restricting, and unflattering. But this one from Abercrombie is the perfect weight and silhouette, so you're cozy while still looking chic. For this particular outfit, I decided to pair it with some of my favorite high rise jeans and these knee high boots to elevate it just a bit. This turtleneck sweater would look just as cute with blue jeans and sneakers, but I liked this pairing for a chicer option. 
How do you wear your favorite fall sweaters?!
Knee High Boots