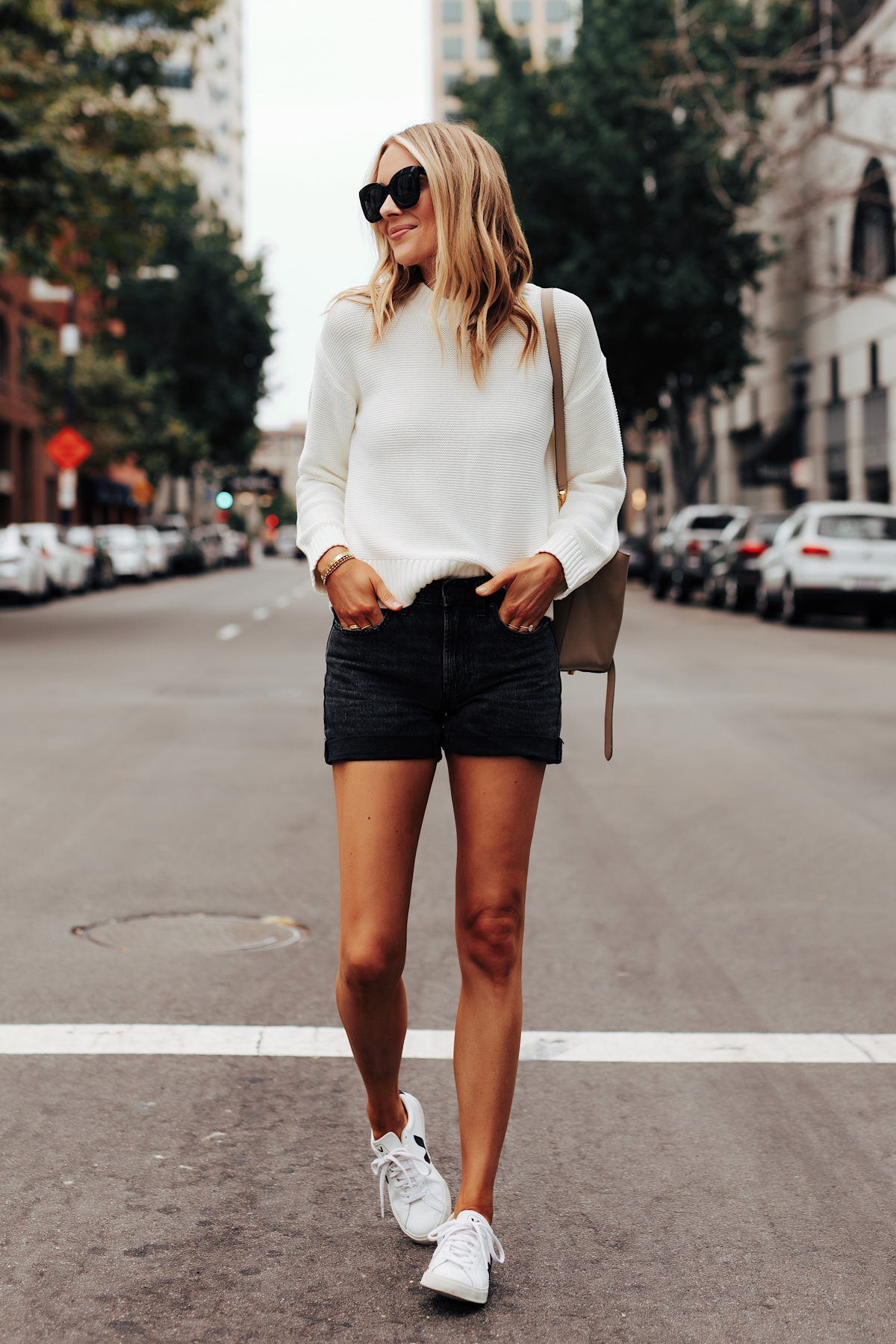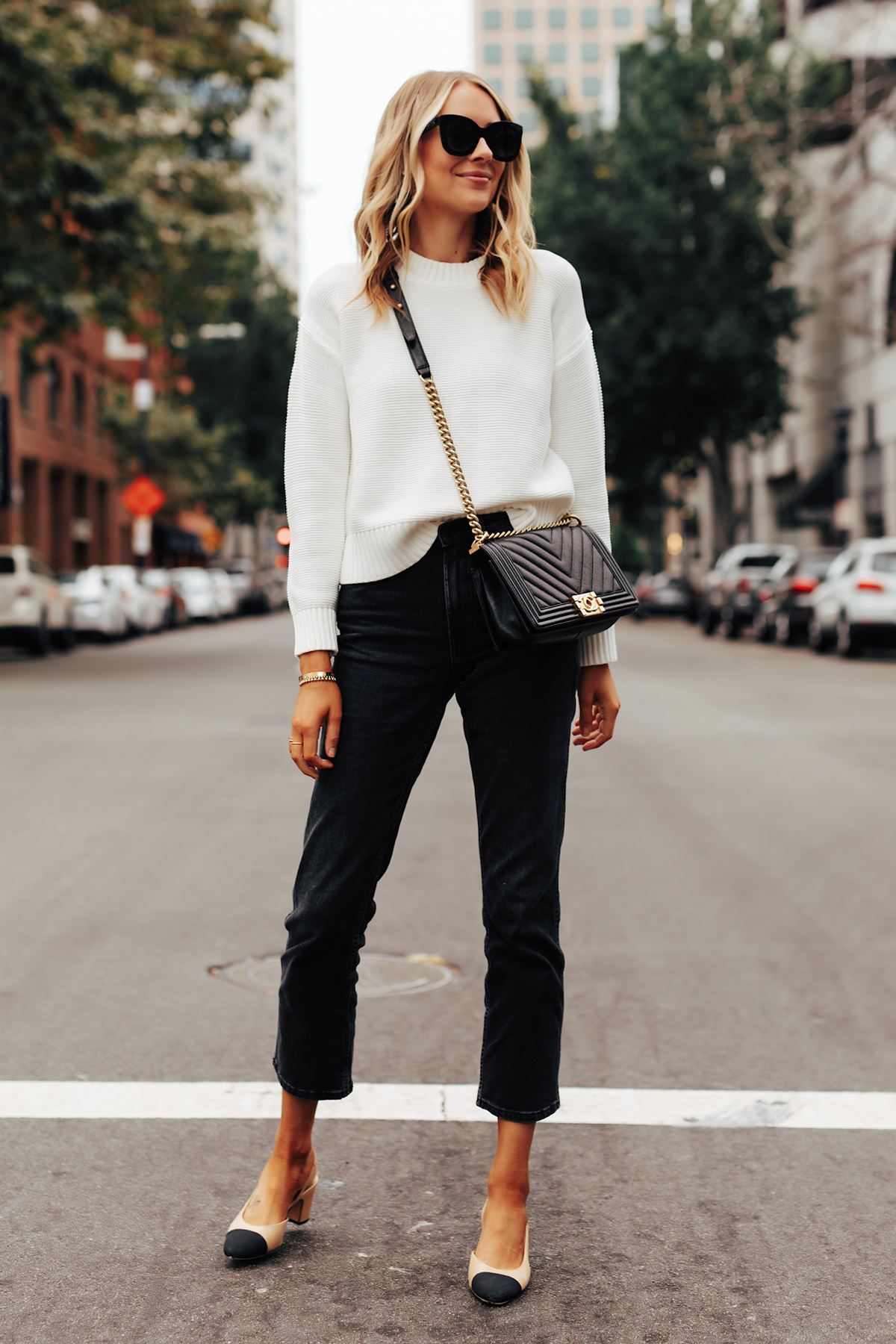 It's no secret I love adding pieces to my wardrobe that can be worn multiple ways. Whether I'm dressing it up or down, wearing it from one season to the next, versatility is always key. Therefore, Everlane continues to be one of my favorite brands to shop from. Their clothes are the epitome of effortless, versatile, and essential. Anything essential you need for your wardrobe, Everlane has it, and its always the best quality/price point. Right now, we are in one of my favorite seasons. The time just as summer draws to and end, and fall is right around the corner. This is the time I start breaking out the sweaters and pairing them with shorts for the day and jeans for night to accommodate for warmer/colder weather.
This lightweight white sweater is a new arrival from Everlane, so don't be surprised when you see me wearing it every other day. Honestly their sweaters are always my favorite. I wanted to show you guys how to dress the sweater up + down, for end of summer, and beginning of fall. This lightweight sweater is the perfect piece for just that. For instance, you can dress it down and pair with shorts & sneakers as I did, or dress it up with a pair of jeans and stylish shoes. If you wanted something a little dressier, I love the idea of pairing this lightweight sweater with a silk midi skirt and a pair of pumps - great workwear outfit idea. As it starts to get colder, try styling the sweater under a wool coat for added warmth. And for all my travelers, this would be the perfect layering piece for the plane because it's always so cold on-board. I'll definitely be wearing it on the plane this week.
Make sure to check out the new arrivals from Everlane. There are so many this month, I can't wait for it to cool off just a little more so I can enjoy more of the new styles.
Everlane Fall Styles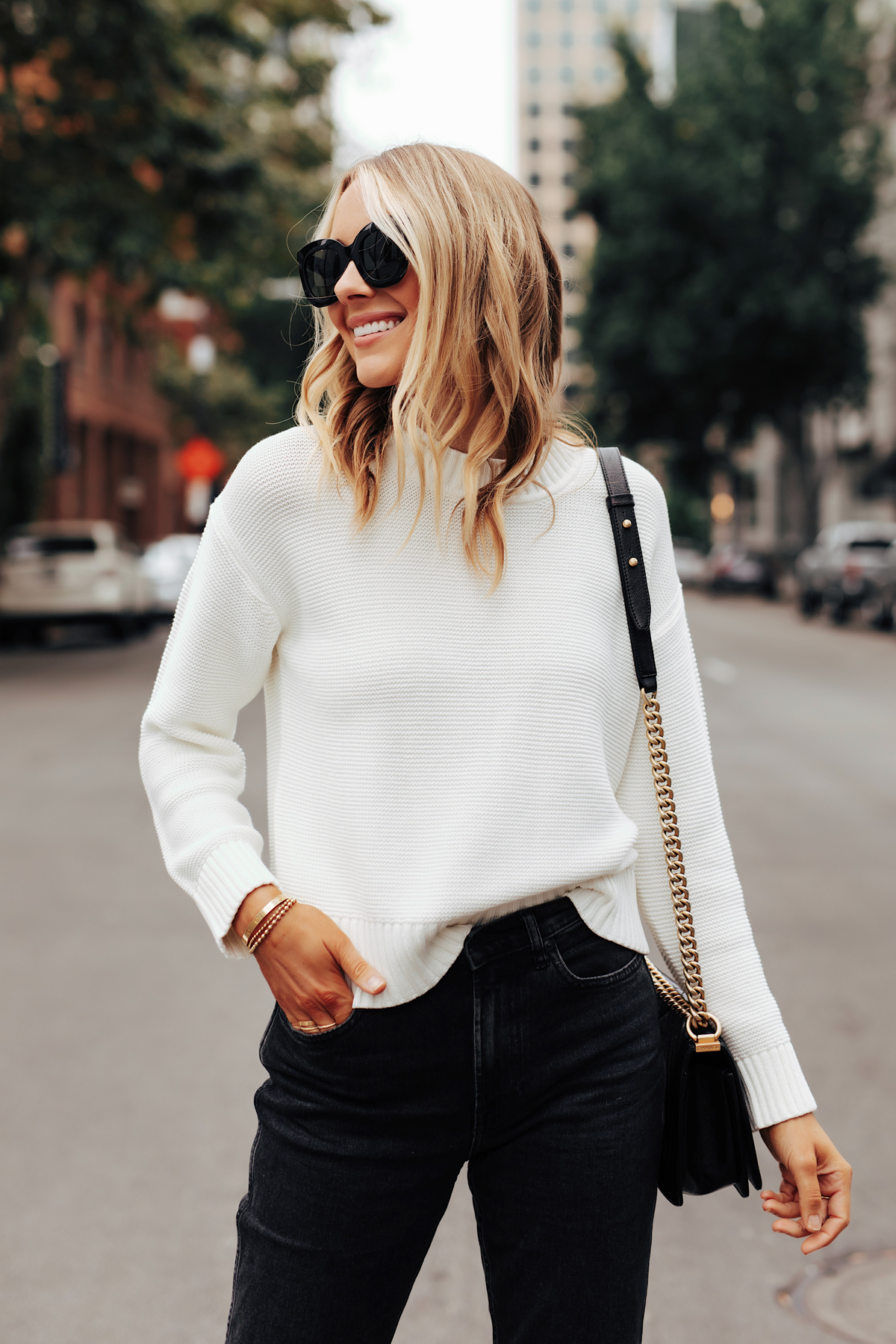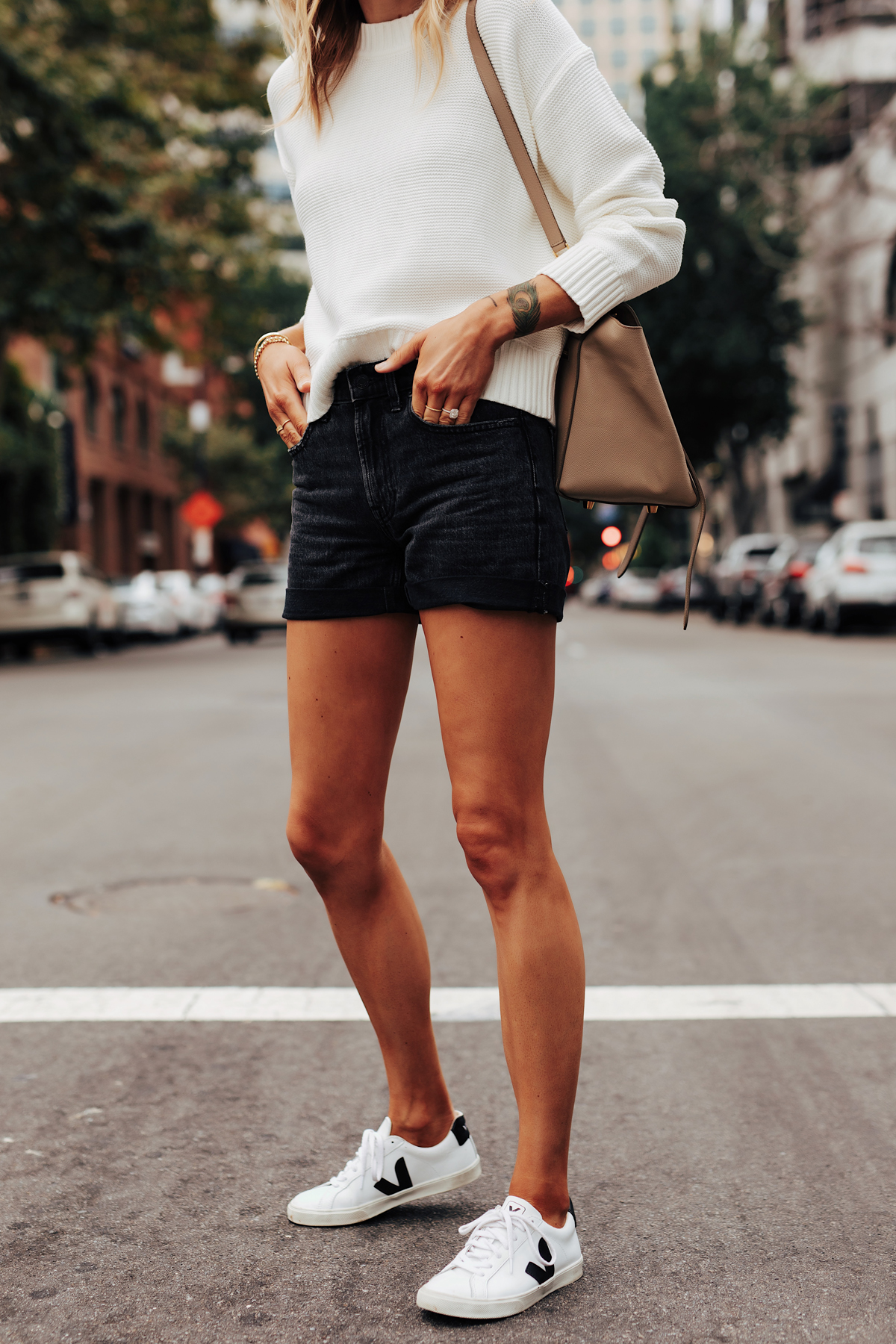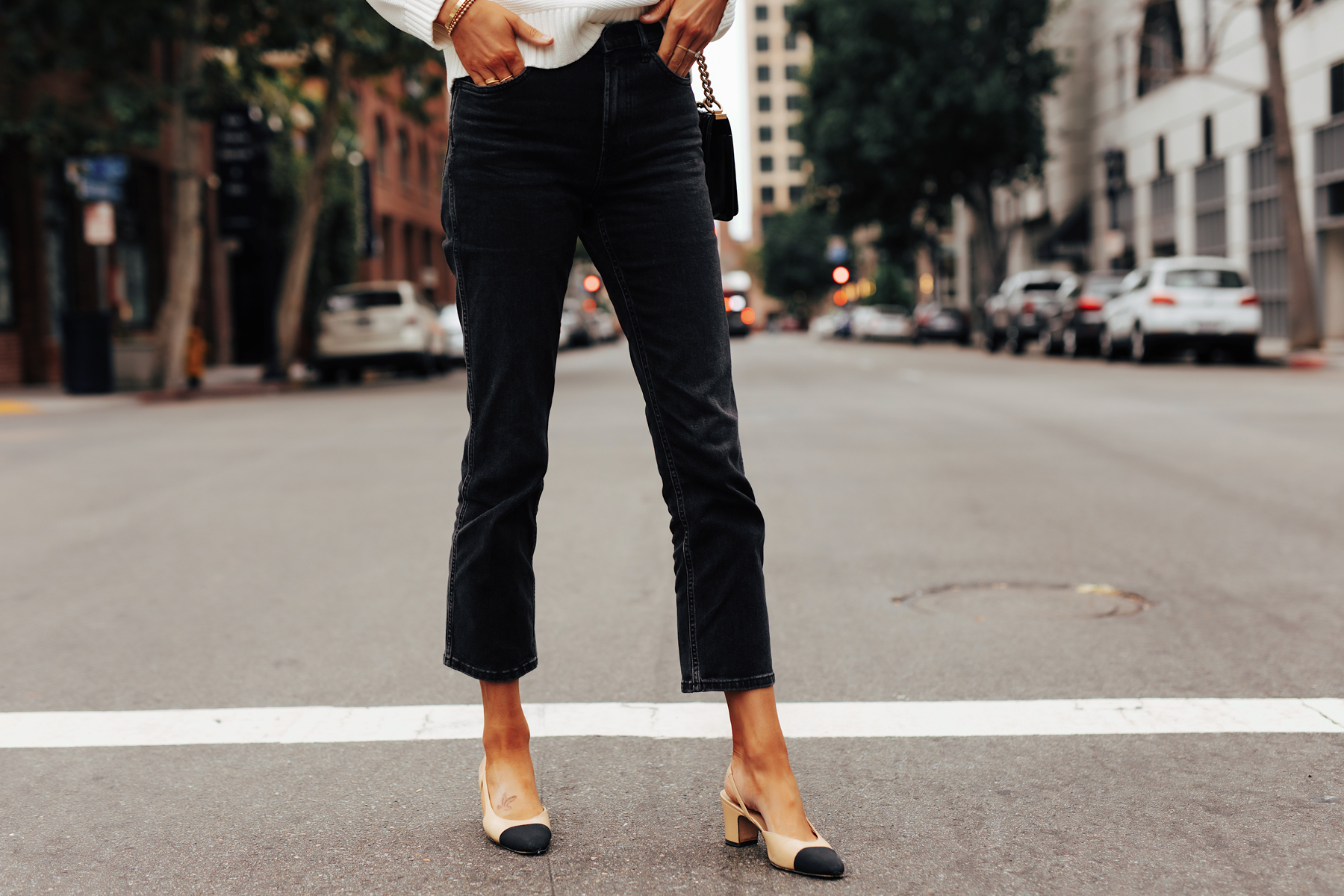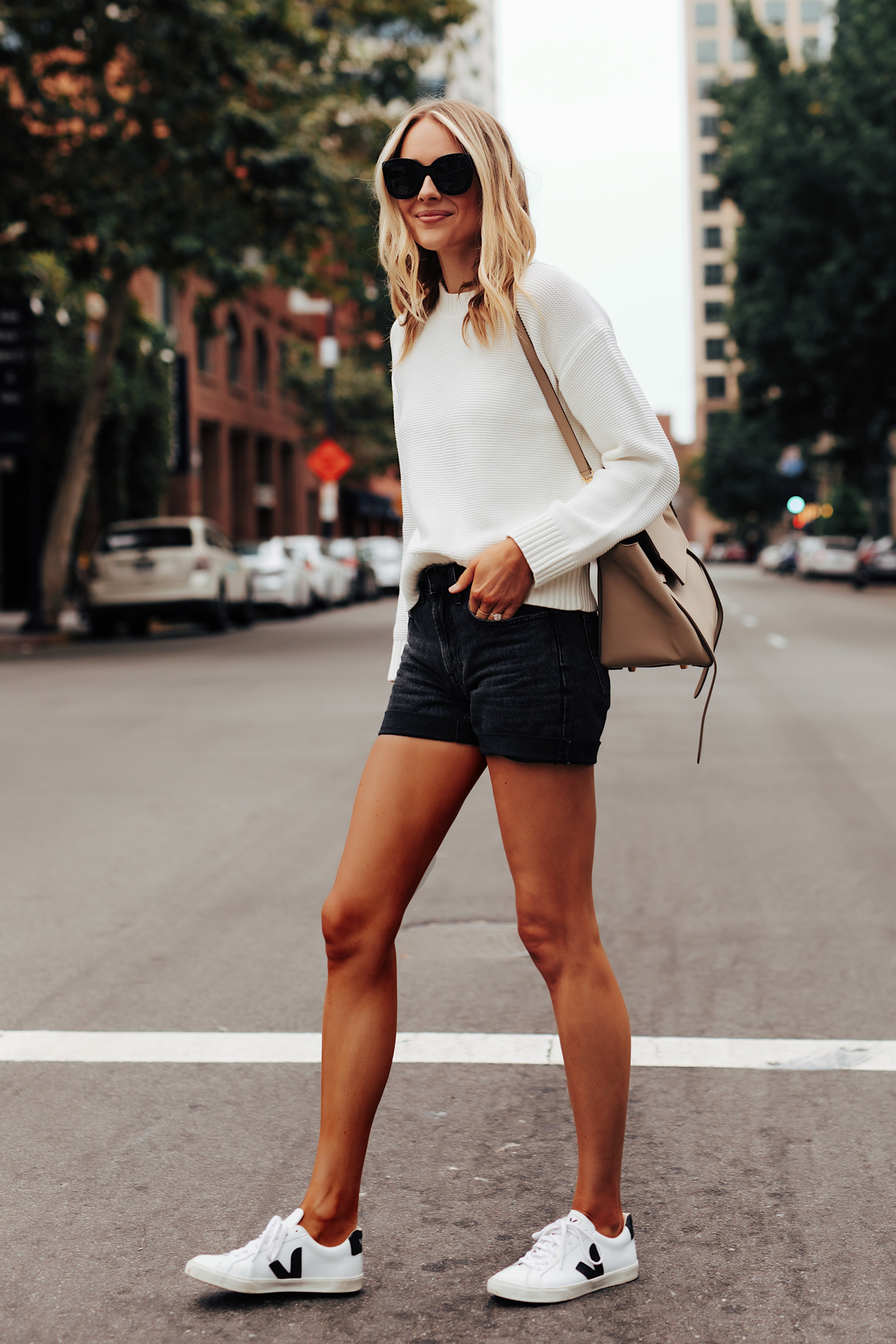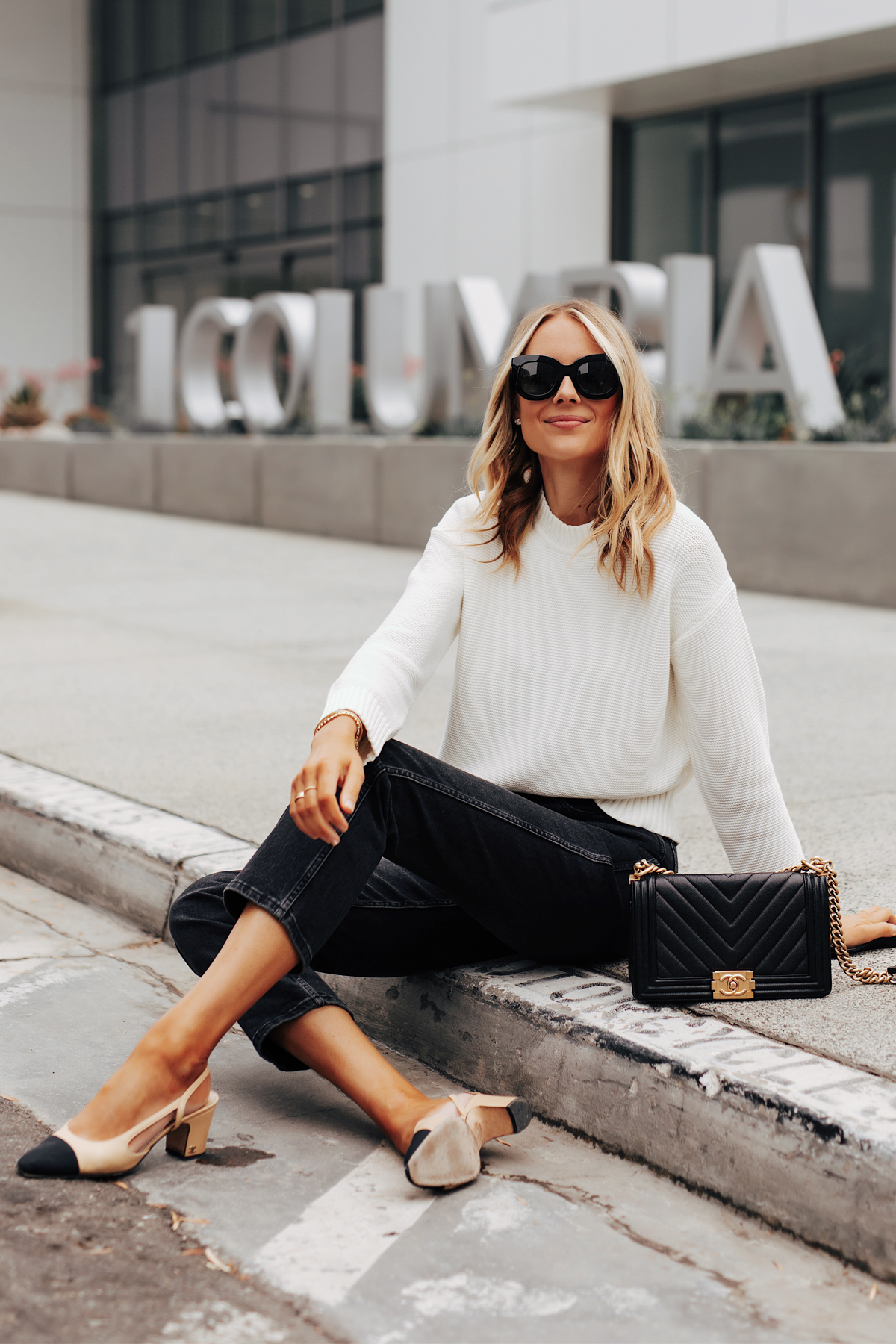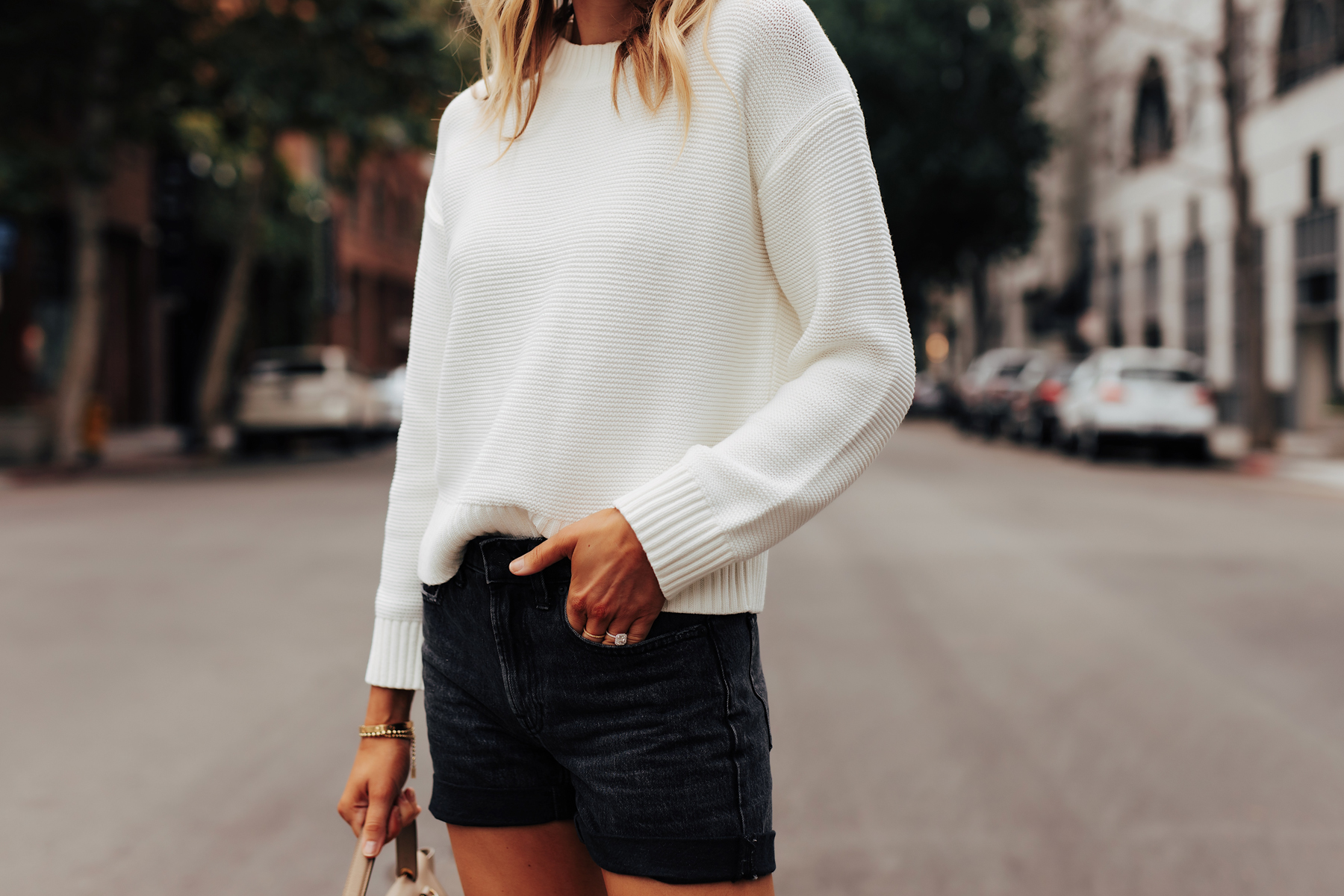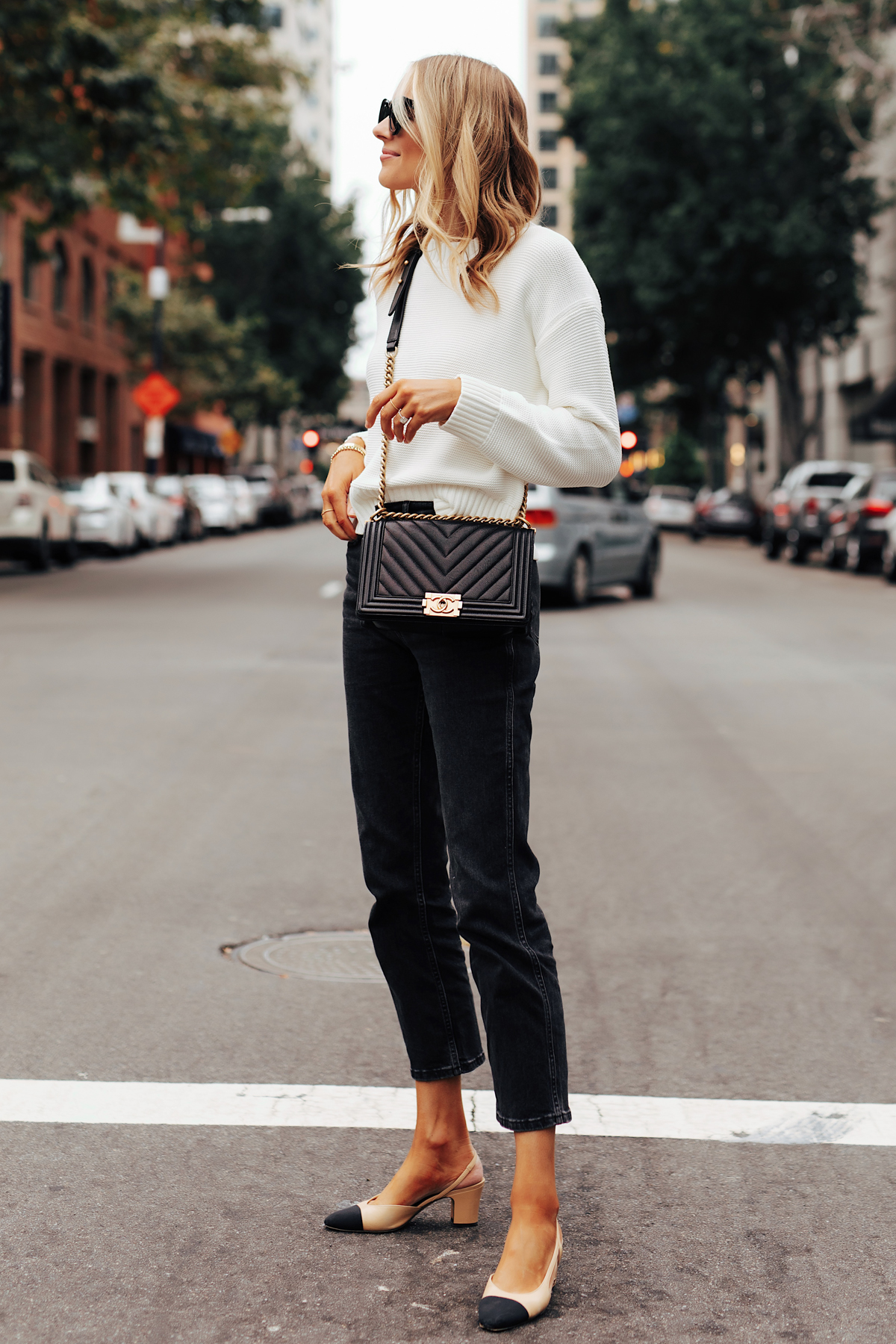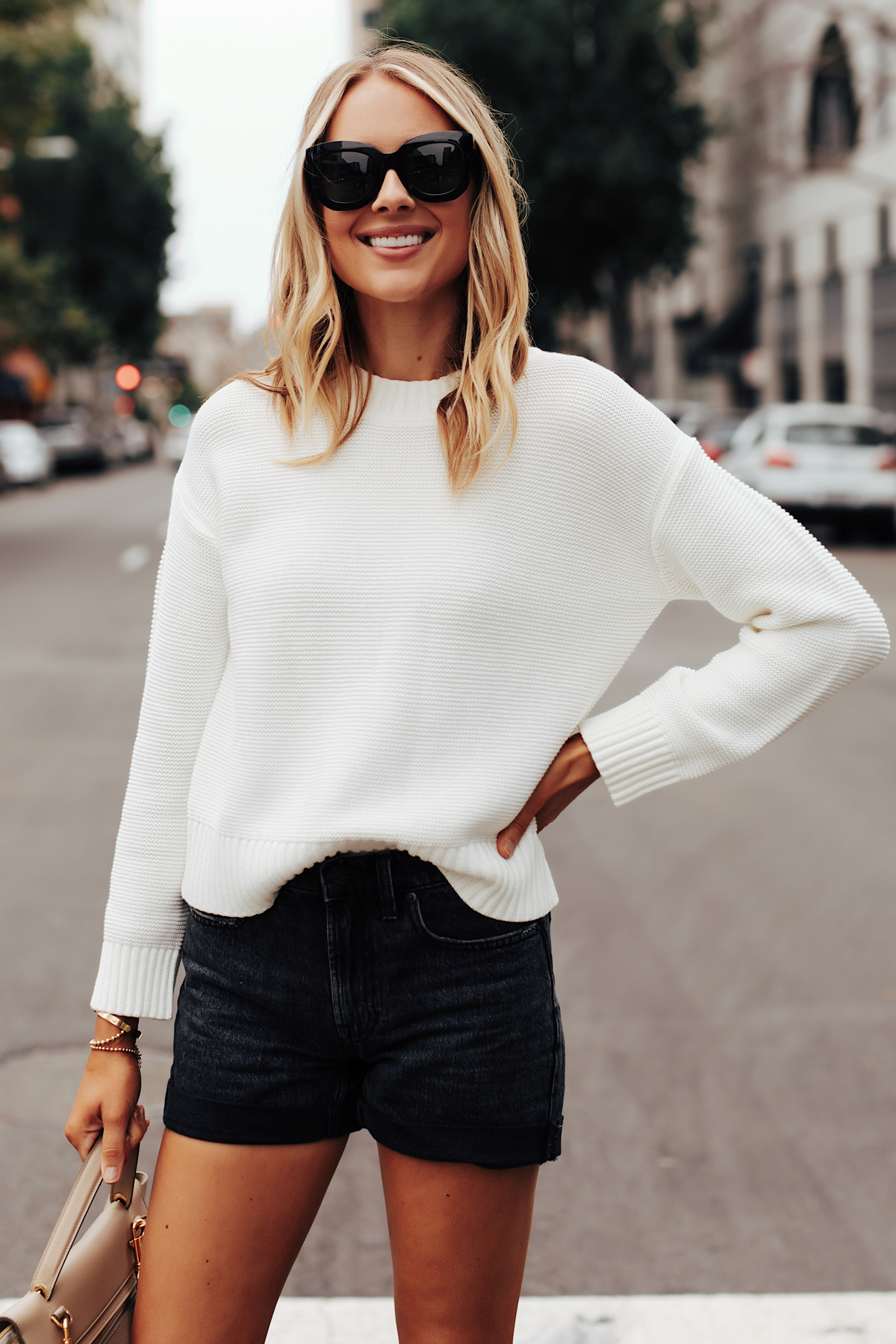 A special thank you to Everlane for sponsoring this post. All thoughts and opinions are my own.
Photos: Arielle Levy