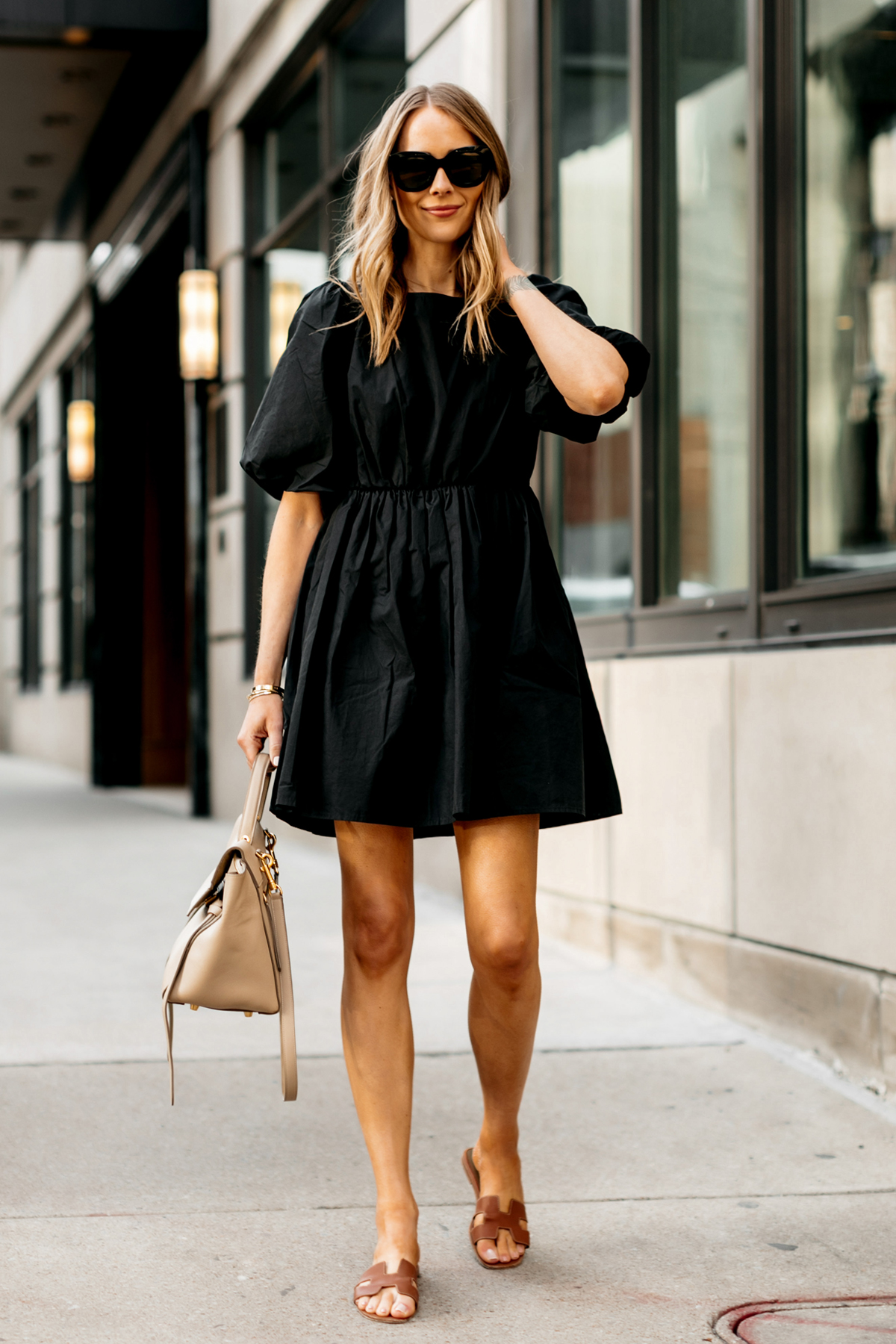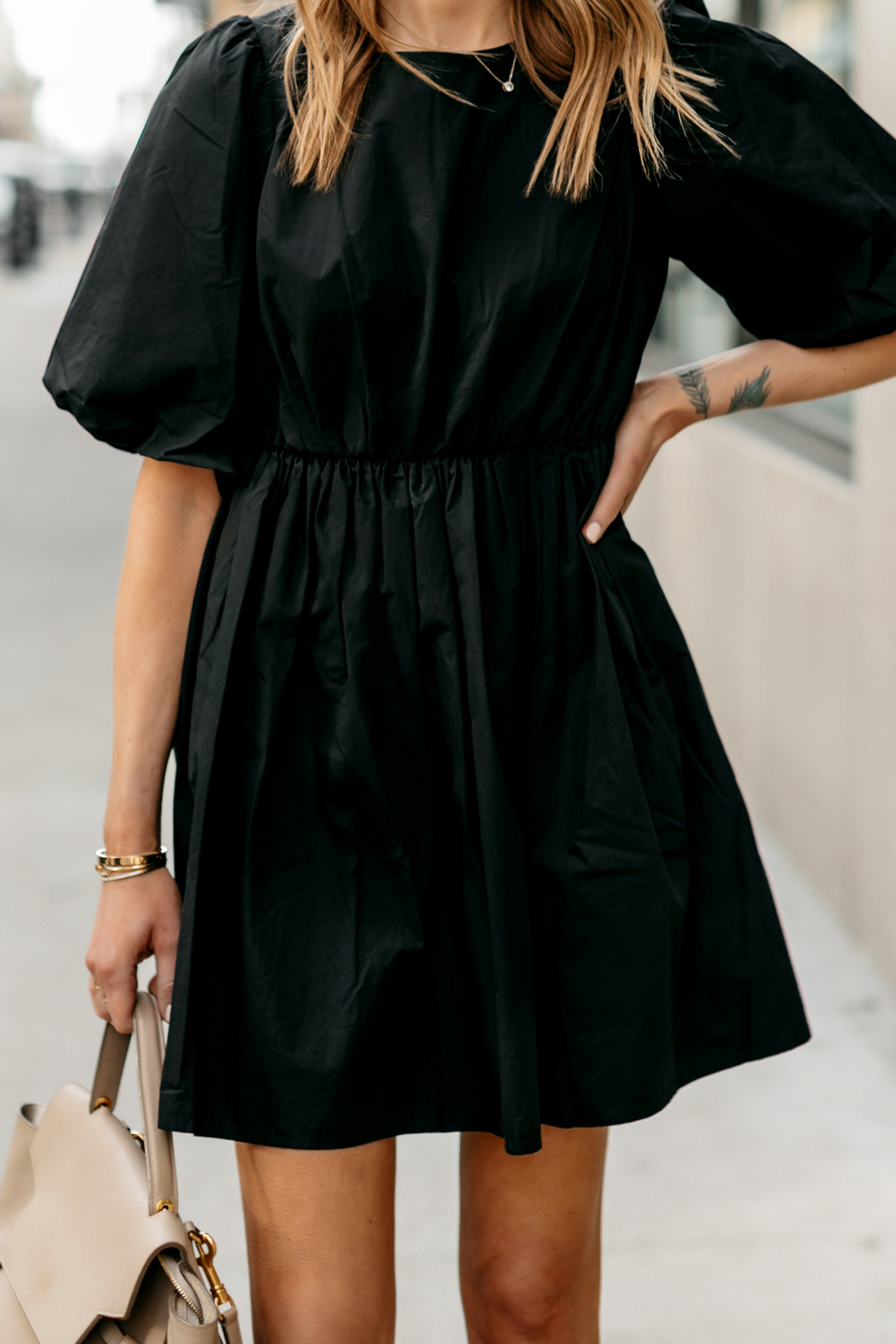 Although I'm struggling to adjust to the time change that happened this past Sunday, I'm overwhelmed with happiness that spring is finally, truly here! As much as I love bundling up in layers for the fall and winter and all the fashion that comes with it, springtime is special in that everything feels so new and fresh and full of hope. March and April are primetime for pulling out your favorite sundresses and adding some new ones to your collection so you can show them off while the weather permits!
For example, I am in love with this little black dress from Madewell. It's so insanely cute—I can't get over it! It's 100% cotton poplin and boasts a simple, elastic waist for comfort and dramatic puff sleeves for that extra bit of style. Plus, it has pockets (which we all know is make or break when it comes to spring dresses)! It's a perfect casual black dress for work (the puff sleeves look great on a Zoom call) and an easy repeatable look because of how classic it is. 
As for how to style a casual black dress like this one, it would look adorable with your favorite pair of white fashion sneakers or a classic springtime shoe like the Hermes sandals I'm wearing here! Hermes sandals are totally worth it to me. They gained huge popularity a few seasons ago and are still my neutral, go-to sandal for spring and summertime, and it helps that they're easy to style with just about anything, including this black Madewell dress! This perfect spring and summer dress comes in black, white, and now red if you're feeling super bold and each color is better than the last.
A dress this simple and cute will sell out fast, so add one to your closet sooner than later!
Black Dresses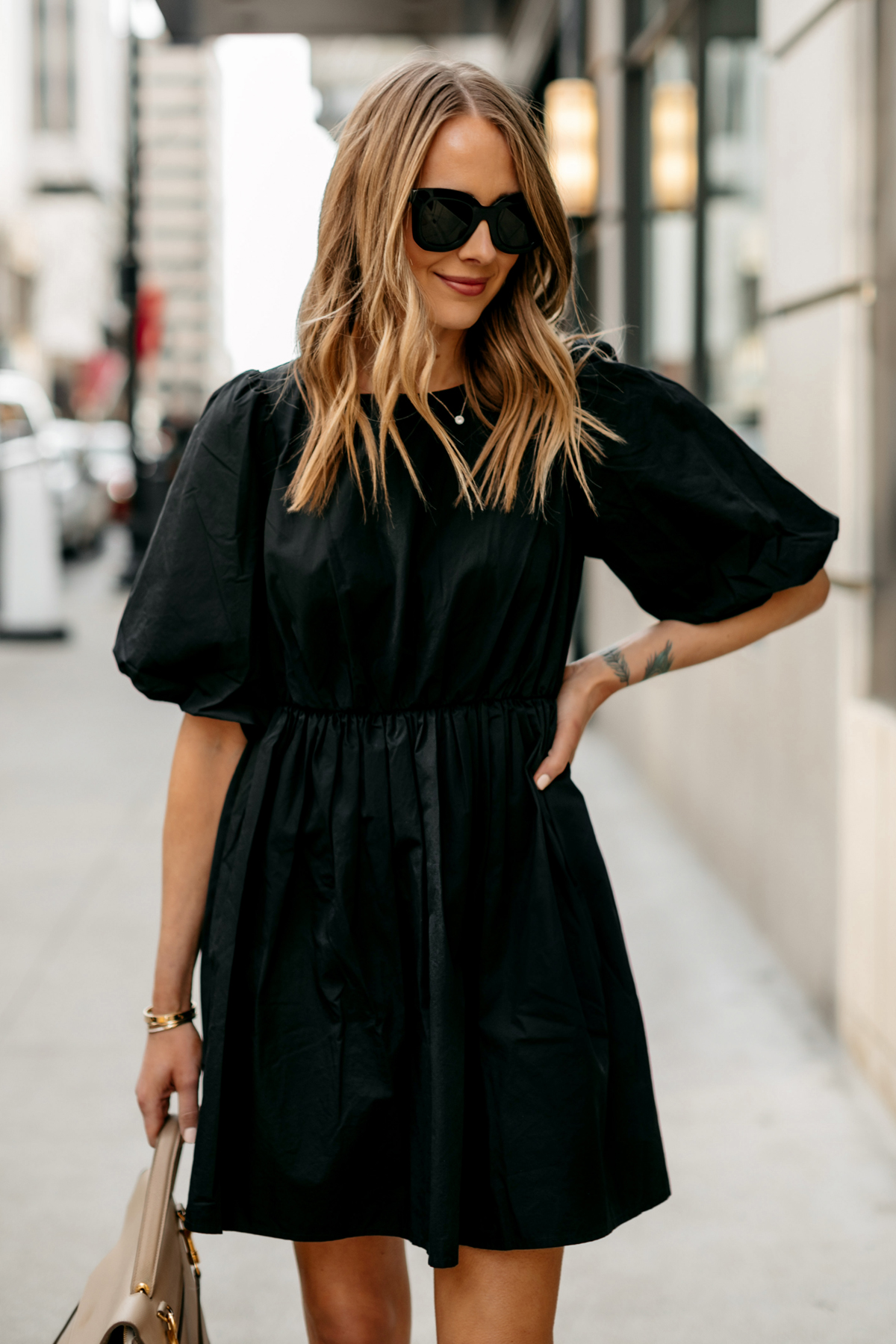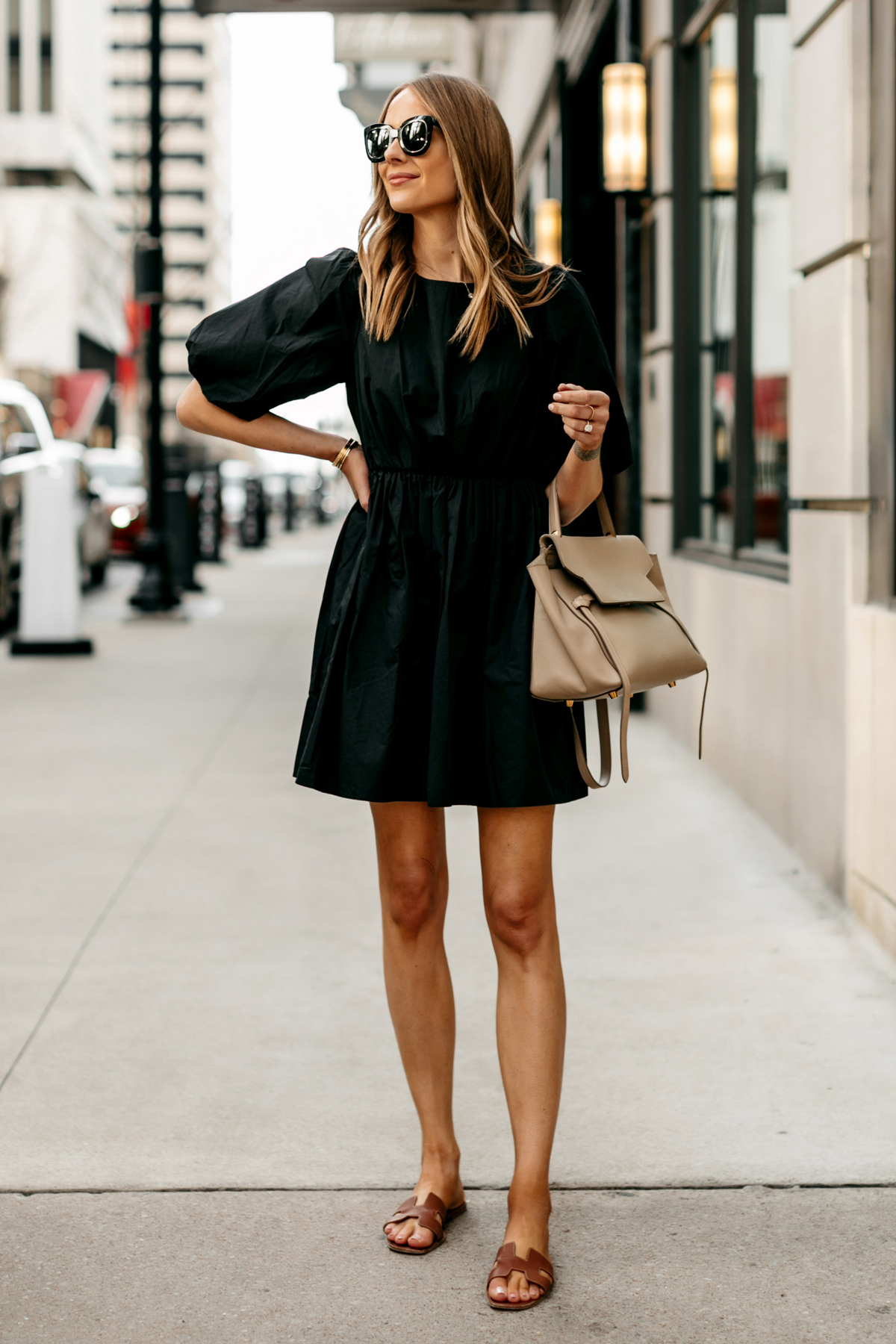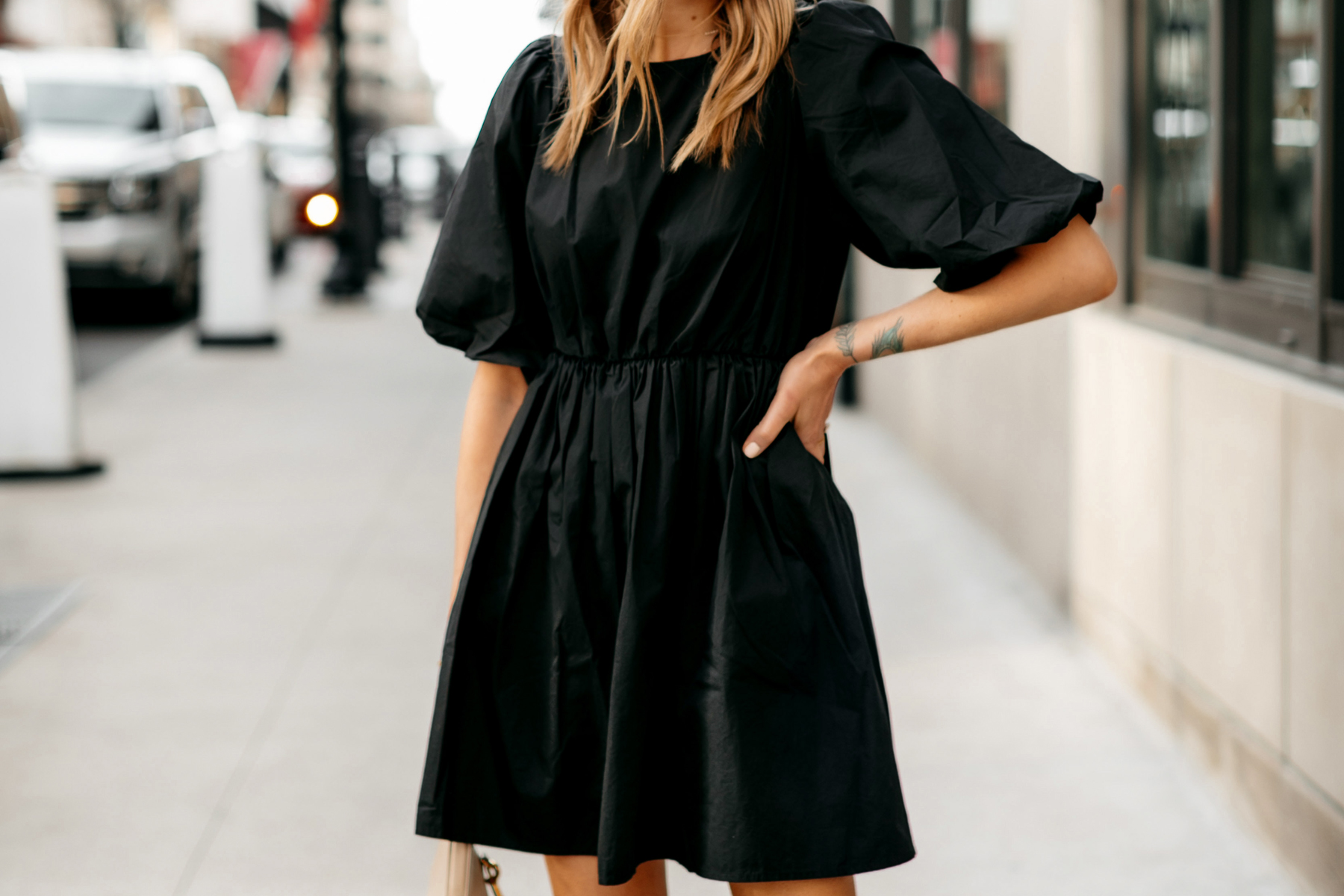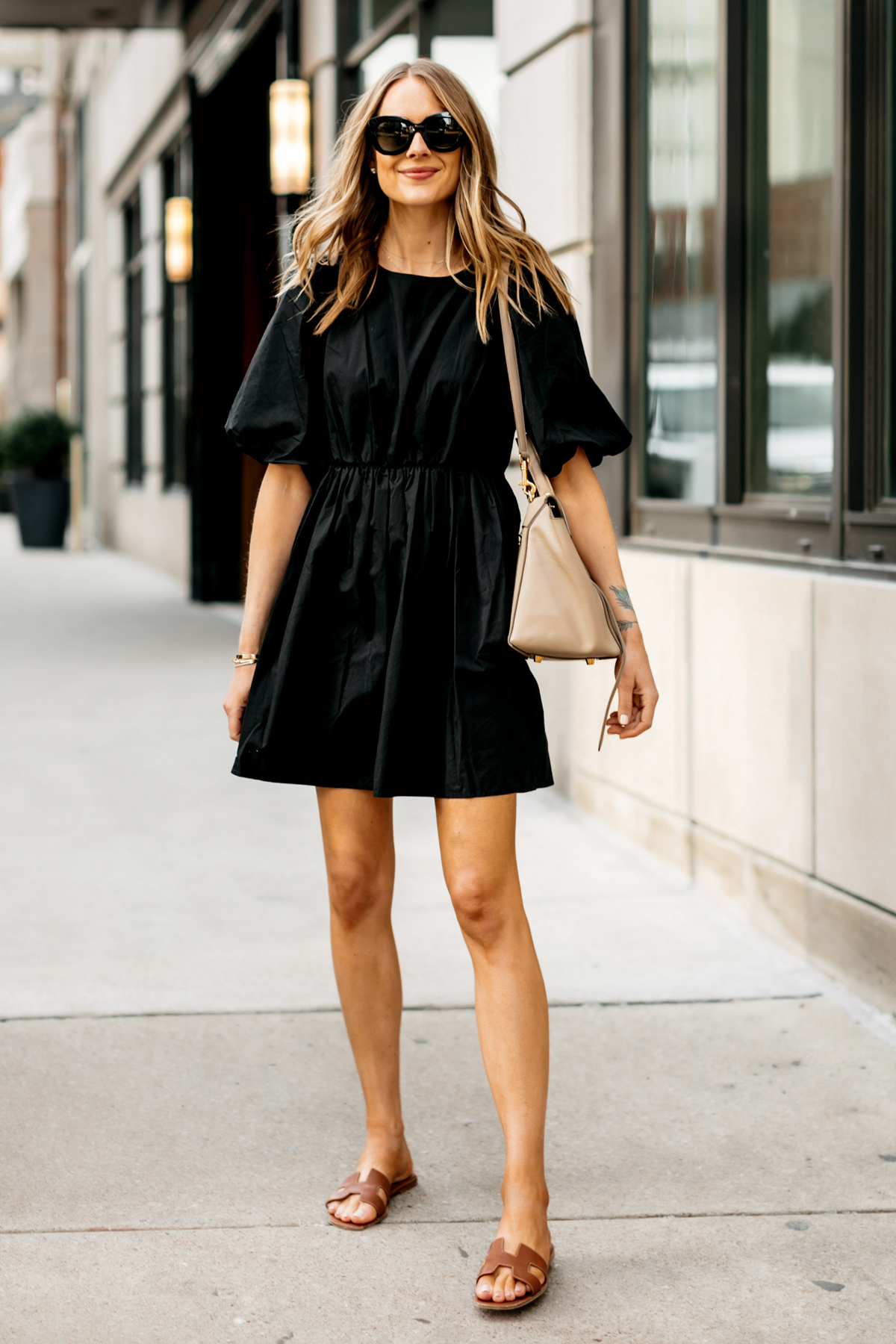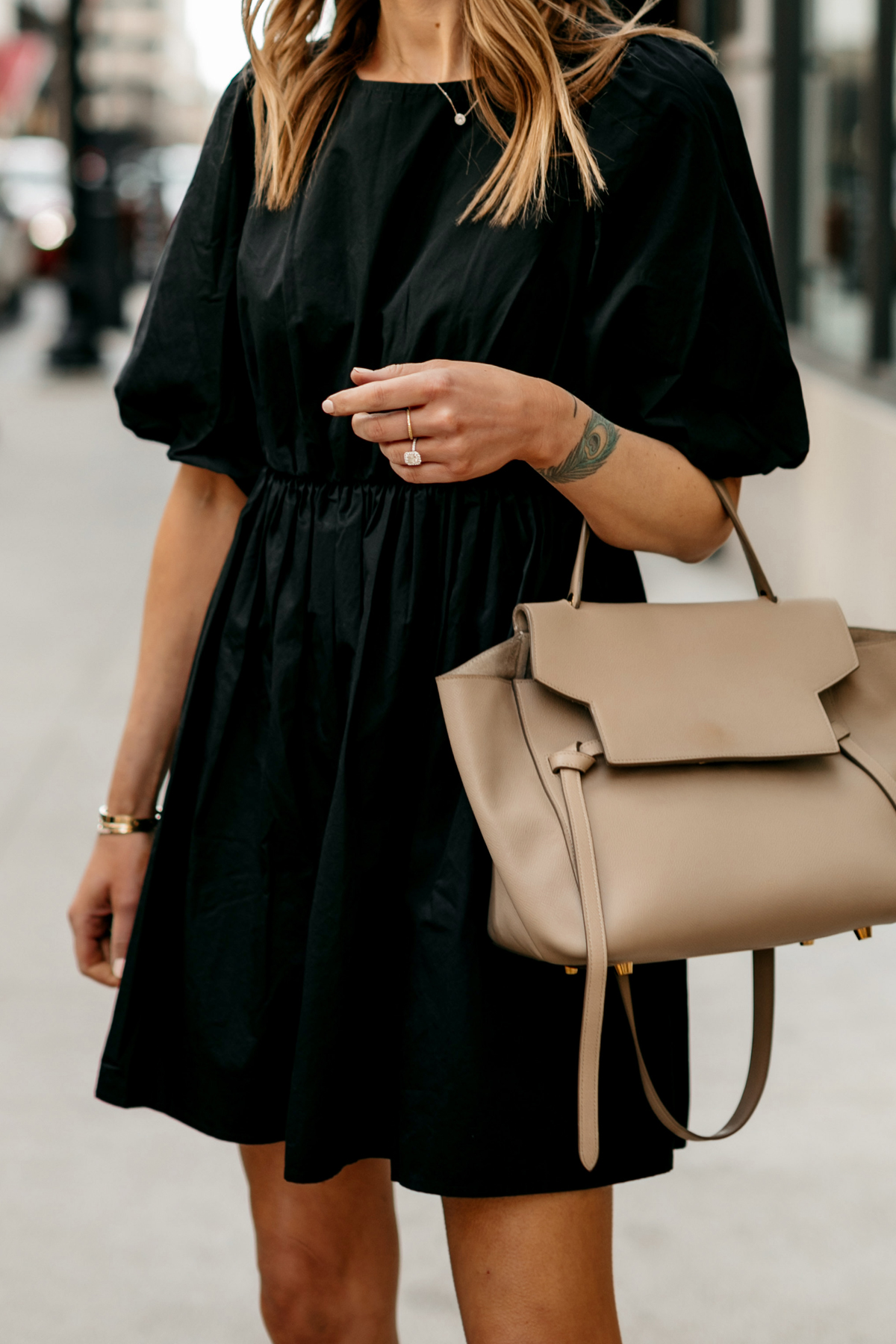 This post may contain affiliate links, meaning when you click the links and make a purchase, we receive a commission.
Photos: Beckley