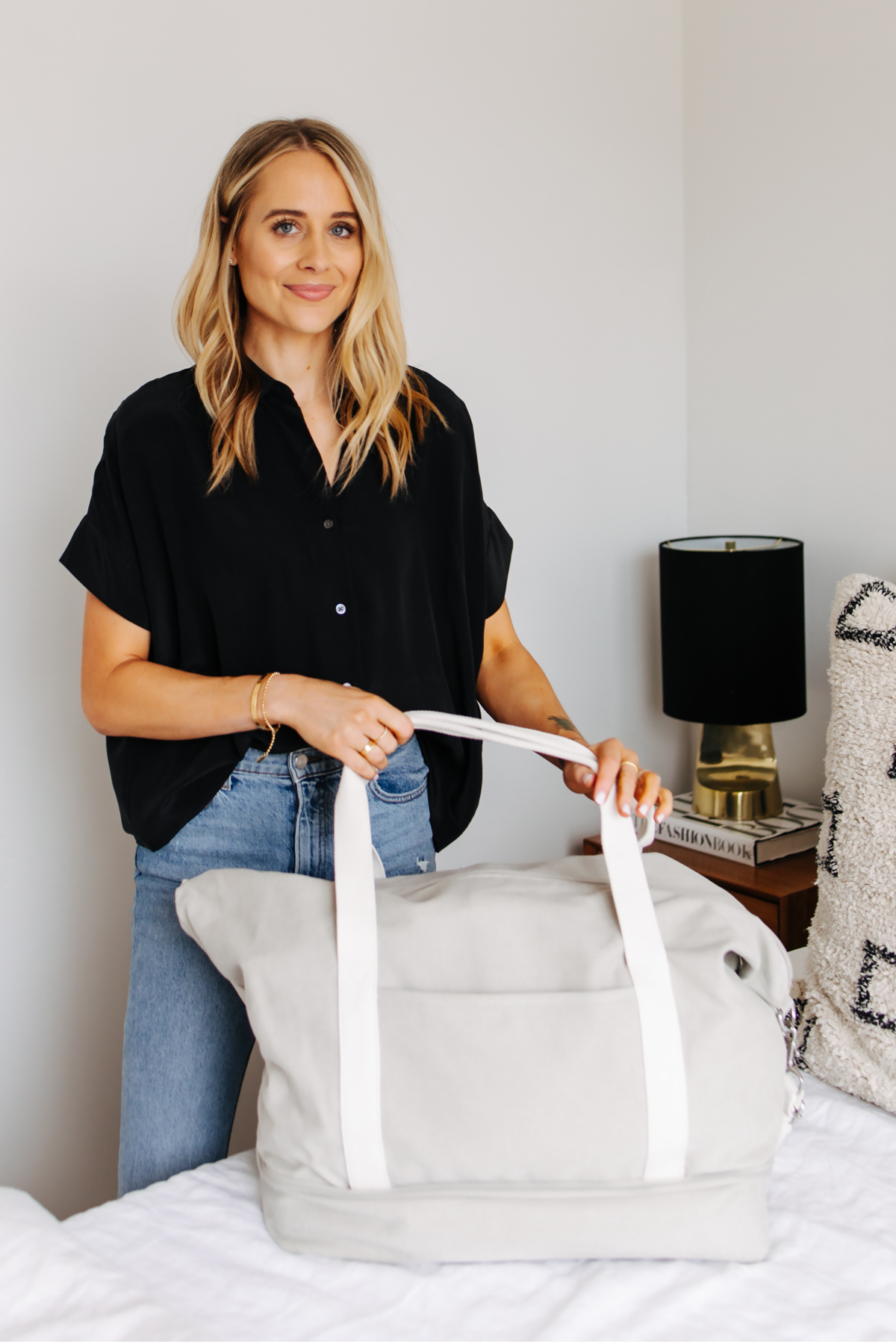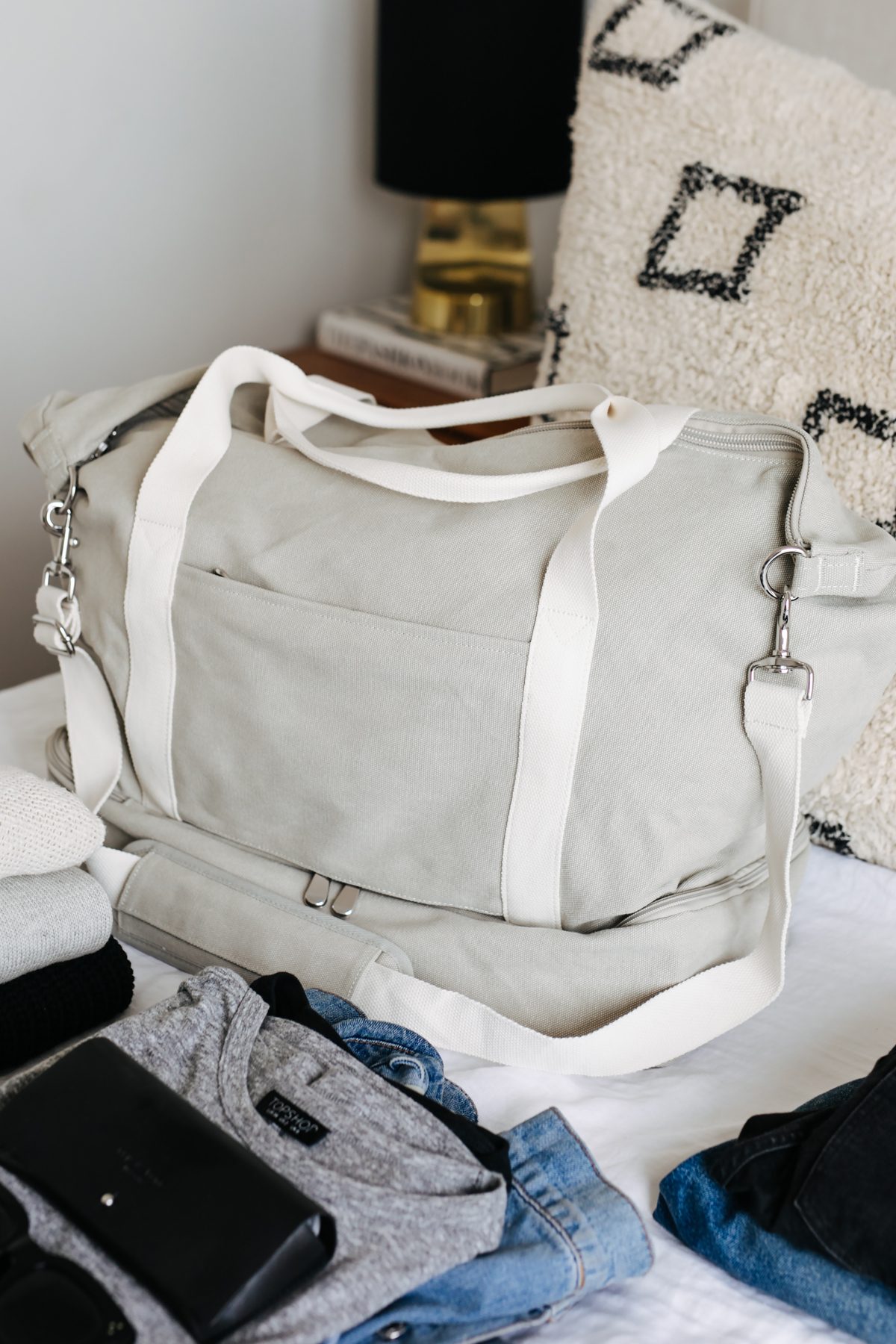 I've been traveling a lot lately, and I'm always looking for more efficient ways to pack my bags. Whether I'm creating a mini capsule wardrobe, pre-planning each outfit for the trip, or the occasional throw everything into a bag and hope for the best; finding the right luggage is always key. For me, quality is my number one priority. I also prefer when my luggage is not only embodies function, but fashion. And this weekender tote from Lo & Sons is exactly that. Meet the Catalina Deluxe.
The mainstay of this bag is the amount of storage it has compared to how light it is. Created from washed canvas, the Catalina Deluxe's fabric is lightweight and extremely durable making it a superior high-quality weekender tote that looks and feels fabulous. But the real question is: How much can it store?
Lo & Sons have designed the Catalina Deluxe with every inch of usable space in mind, and creating a large accessible pocket underneath the main baggage compartment does exactly that. It allows me stow away my shoes and other items that I want to keep separate from my clothes and it has a large horizontal zipper that creates an easy section to use. My love for this bag is un-ending.
The Catalina Deluxe let's me stow away, for all intents and purposes, 5 full outfits, which is way more than just the weekend! That's like a holiday weekend! This weekender tote is made from incredible quality and is so incredibly accessible, once I got my hands on it, I wondered why it took me this long. Do yourself a favor and head over to Lo & Sons for the Catalina Deluxe and satisfy your craving to get away this weekend.